Row Wrapper 2
Red Rock Retreat
Capacity
5 Bedrooms
5.5 Bath
Sleeps 16
About
Red Rock Retreat is loaded with fun all for helping you create memories that will last a lifetime!
4 Master King bedroom suites (2 on main floor, 2 upstairs), one amazing bunk room with 2 twin/full beds, queen air mattress. Pack n Play. Sleeps 16!
Red Rock Retreat has an open concept design that includes a beautiful, fully-equipped kitchen with large island, dining table that seats 12 and open-flow living area. The spacious courtyard (the largest in the Town Center community) provides outdoor living space for a crowd with al fresco dining, gas BBQ grill and custom designed fire pit to enjoy the intimate setting. Relax, unwind and gaze at the stars on the second-floor outdoor extended patio, which creates a festive atmosphere for entertaining with a private Bullfrog spa, custom designed gas fire pit, outdoor television and comfortable lounge and dining area.
Each of the four master en suite bedrooms are furnished with high-end, King-size mattresses and 50-inch televisions. The two main floor master en suites include walk-in showers. The upstairs bunk room sleeps 6 comfortably with two twin over full bunk beds. The large second floor loft is sure to entertain guests of all ages with foosball, Atari Arcade, Nintendo Wii, 65-inch Television, DVD's, toys and board games.
This brand-new resort home, located minutes from Zion National Park, Sand Hollow Reservoir, world-class golf and many other attractions, is designed to accommodate 16 guests comfortably while enjoying Southern Utah's outdoor playground.
We invite you to join us as our guests as you enjoy and explore the beauty of Southern Utah's magnificent red rock landscape. See you soon.
NO PETS
NO SMOKING
Amenities include:
Wifi
Fully-stocked kitchen with island
Custom built gas fire pit and outdoor dining.
Gas BBQ Grill in courtyard
- 2nd floor Extended Patio includes:
-Private Hot Tub
-Custom Built Gas Fire Pit
-Outdoor Dining
-Lounge Seating
-Outdoor Television
Atari Arcade, Foosball and Nintendo Wii
Partial covered 2nd Floor Patio with outdoor dining and seating
2 Car garage
Cable TV for 7 Televisions
Blu-Ray Players
Full-size Washer and Dryer
Baby Pack 'N Play, High Chair
Ping Pong Table
Pickle Ball Equipment
Corn Hole
And so much
This community HAS RV and trailer parking, but it is very limited–Availability based on First Come, First Serve. Additional outdoor parking for RV's and trailers is available at Block Storage for just $10 per day–Please call Block Storage for reservations –.
FAQ's –
How far to St George Municipal Airport? 15.4 miles
How far is it to St George? 8.8 miles
How far is it to Zion National Park? 32.8 miles
How far is it to Tuacahn Center for the Arts? 17.7 miles
How far it is to Sand Hallow State Park? 9.5 miles
How far are grocery stores? Costco: 6.2 miles
Wal Mart Supercenter: 6.2 miles
Albertson's: 6.2 miles
Beautiful 5 bedroom 5.5 bath spacious home is loaded with extra amenities that the entire family will love including a private hot tub!  Community pool, hot tub, splash pad, pickleball courts.  Stay in luxury and enjoy hiking and biking trails galore.
Features
Amenities
Full Kitchen
Refrigerator
Stove
Oven
Microwave
Dishwasher
Coffee Maker
Ice Maker
Toaster
Cookware
Crockpot
Hand Mixer
Central Air
Ceiling Fans
Linens
Washer & Dryer
High Speed Internet
Iron
Cable TV
Blue Ray
Games
Community Pool
Community Hot Tub
Private Hot Tub
BBQ Grill
Washington
Photos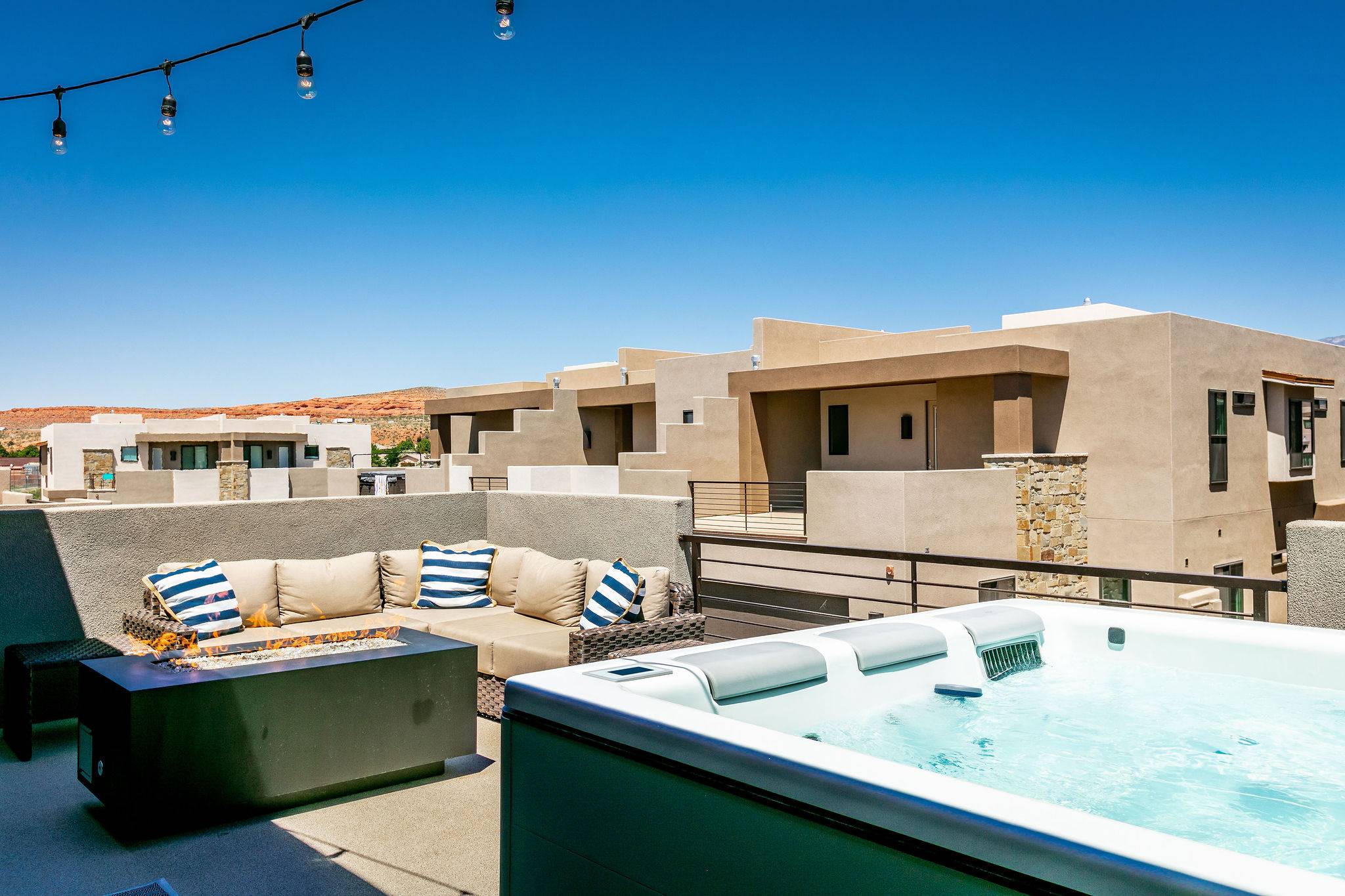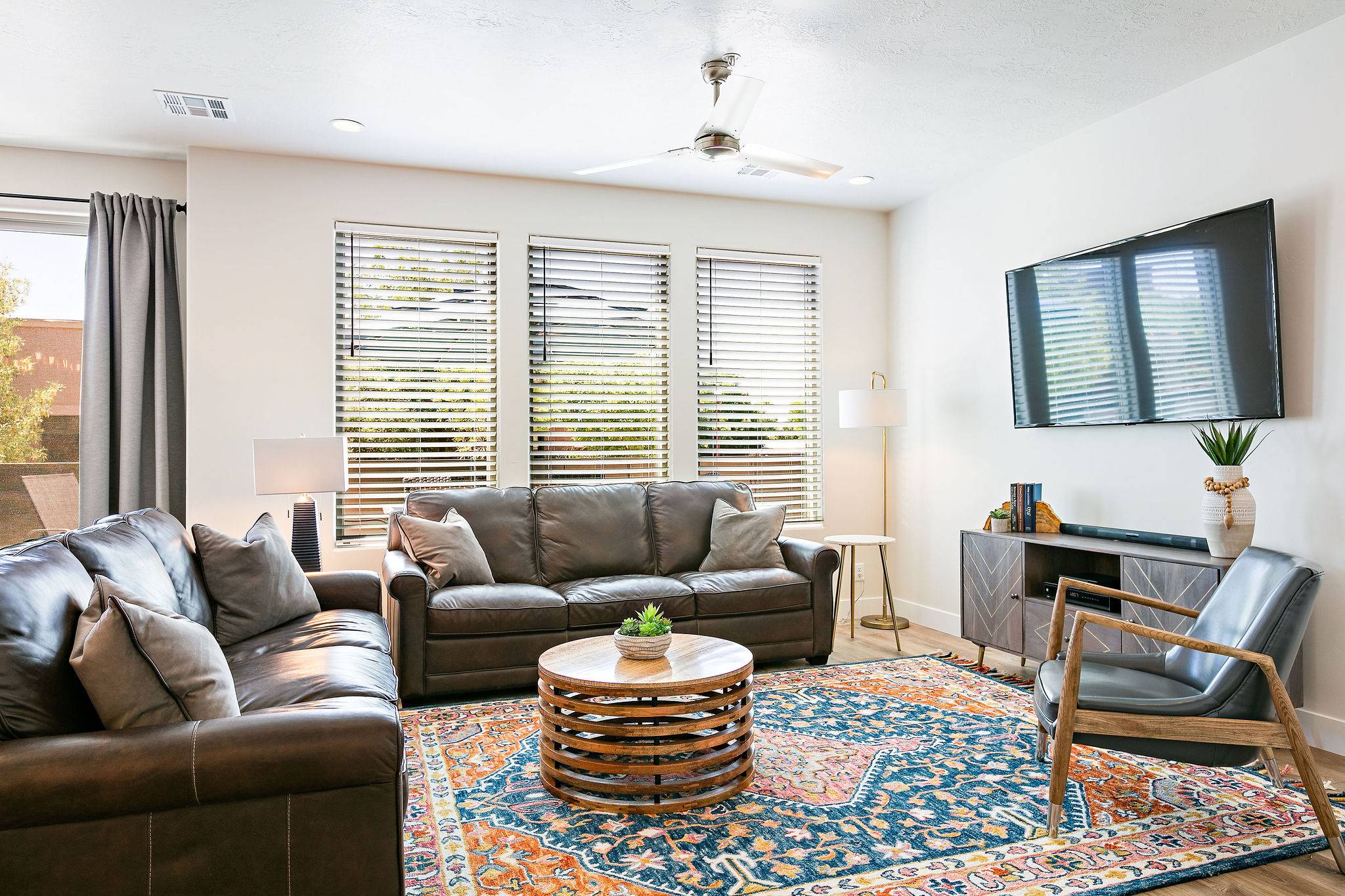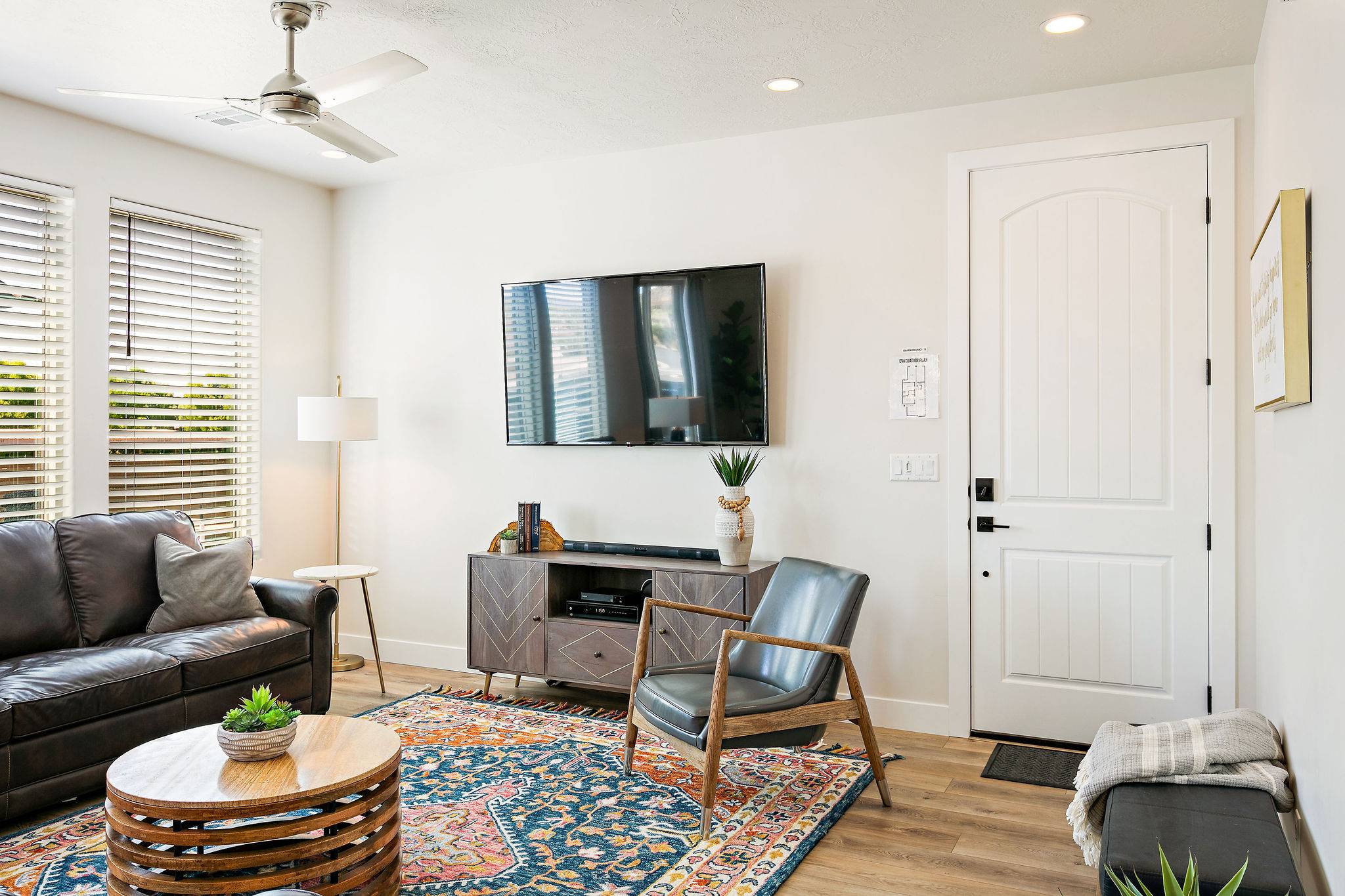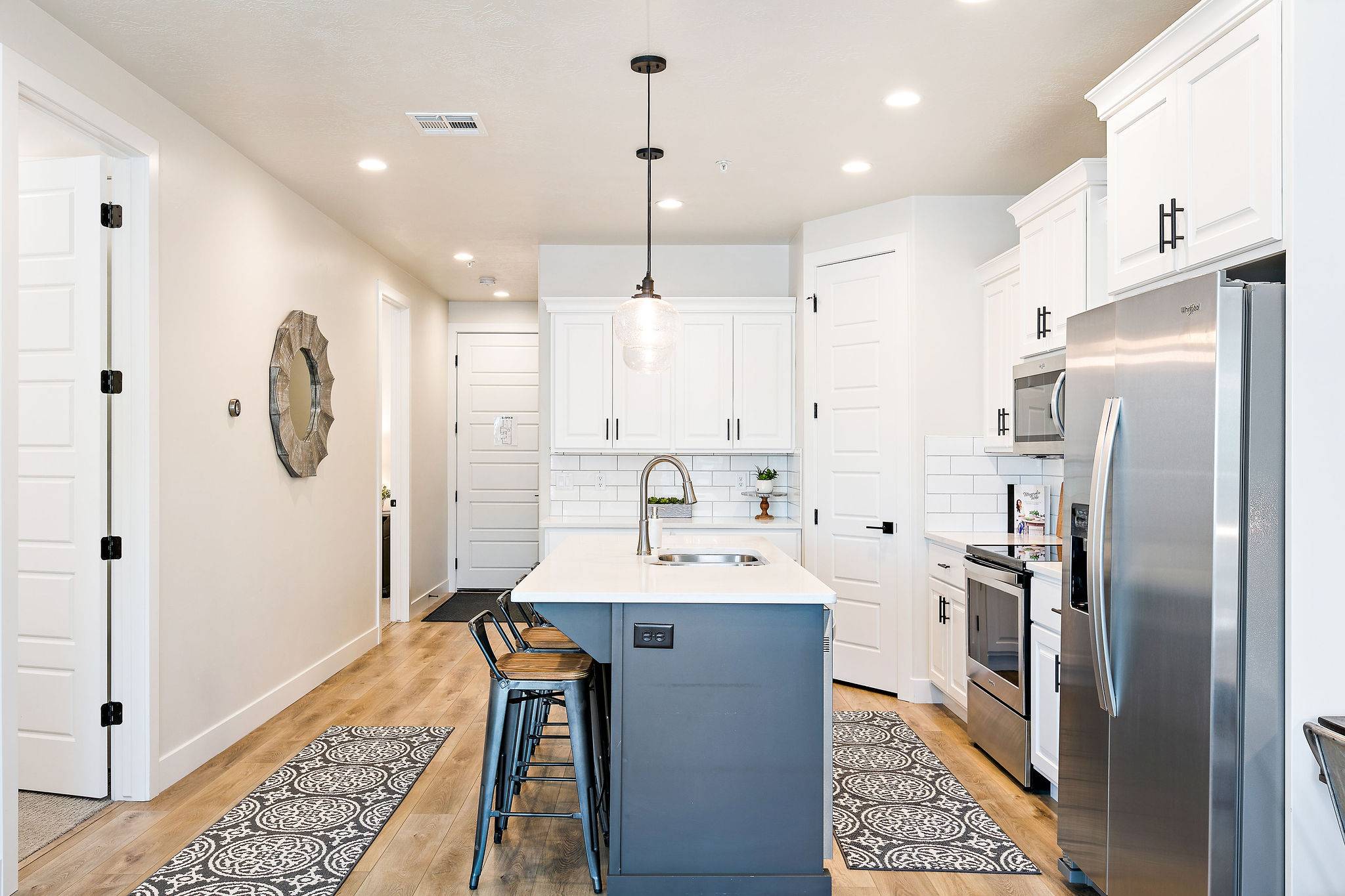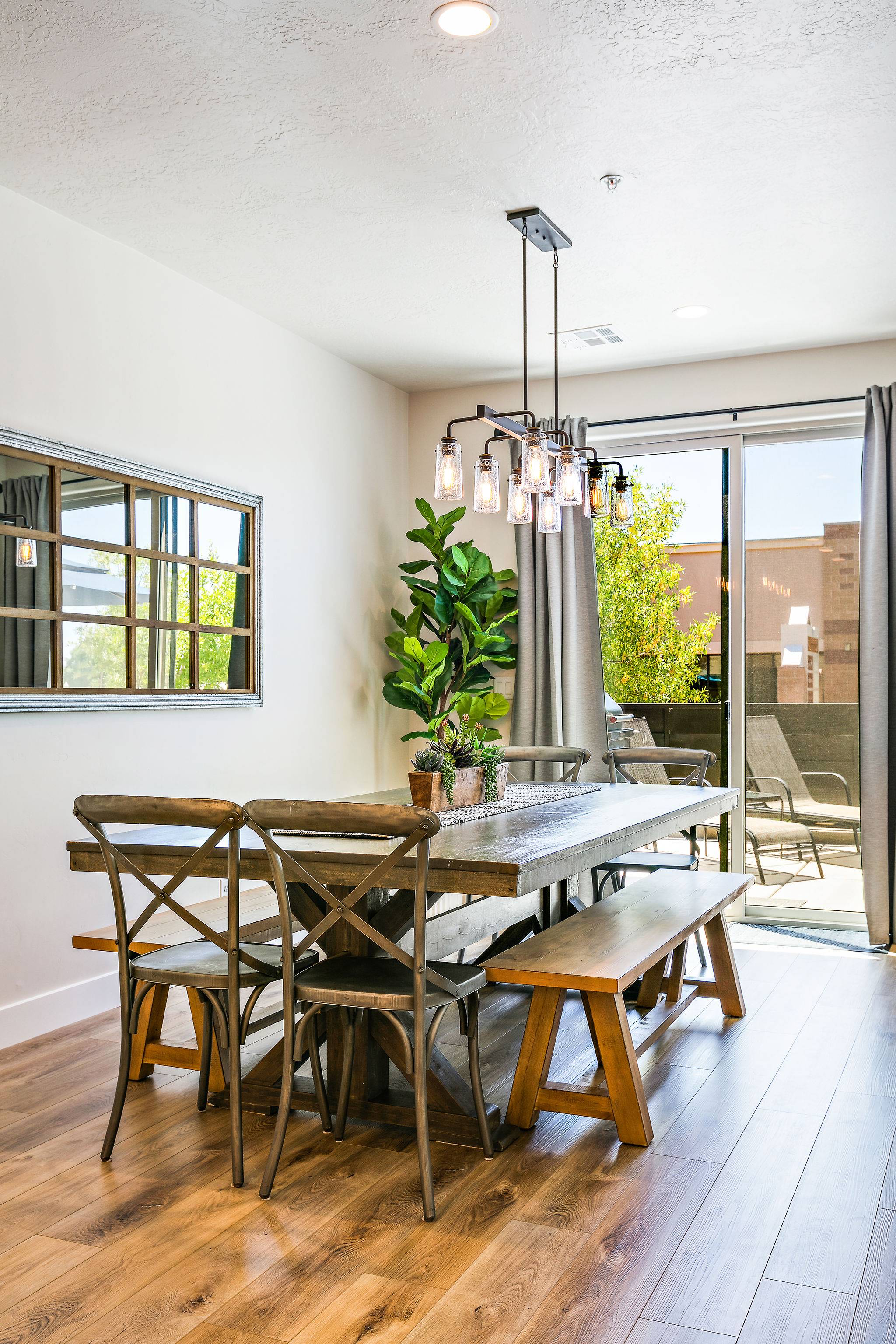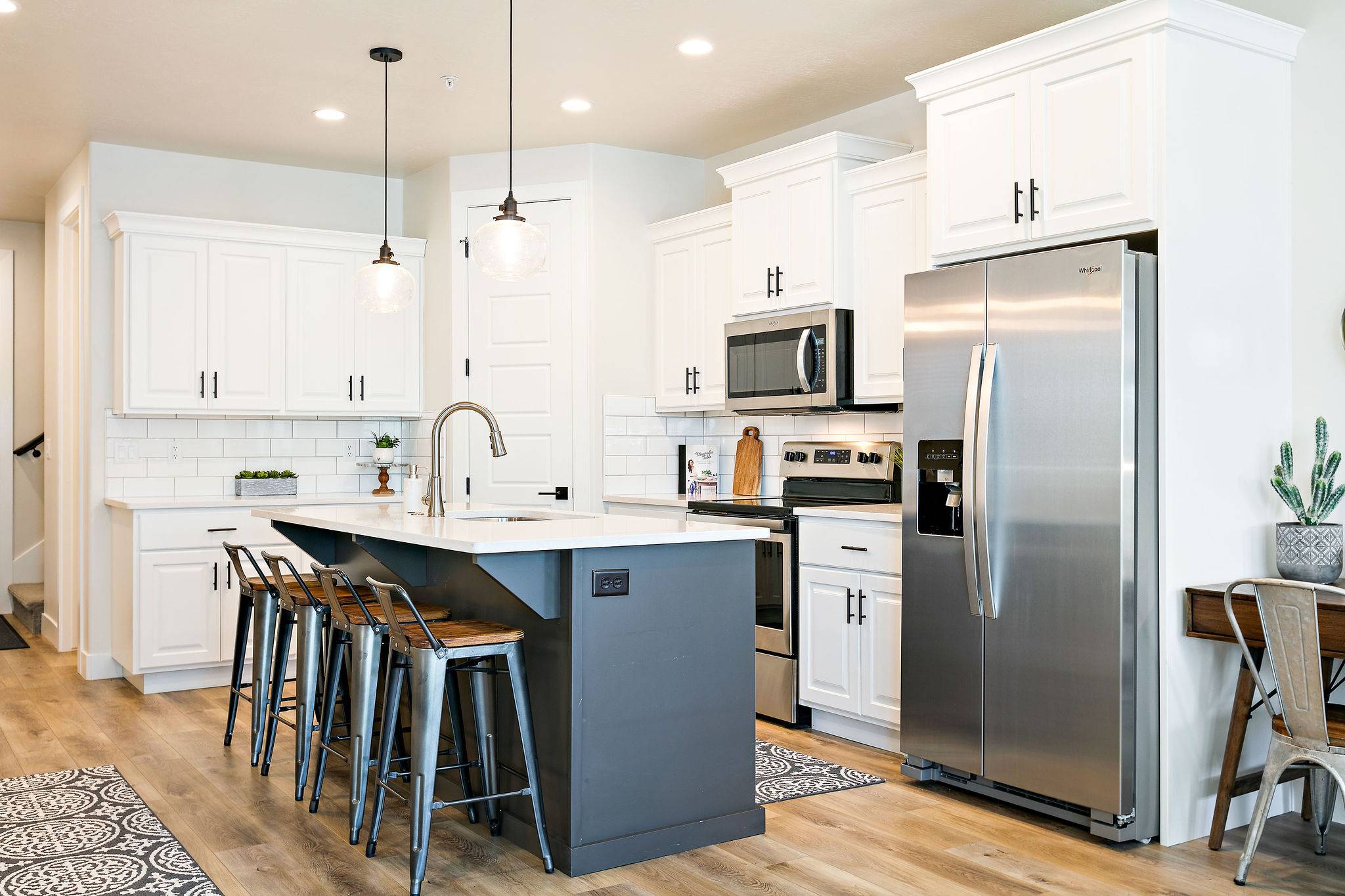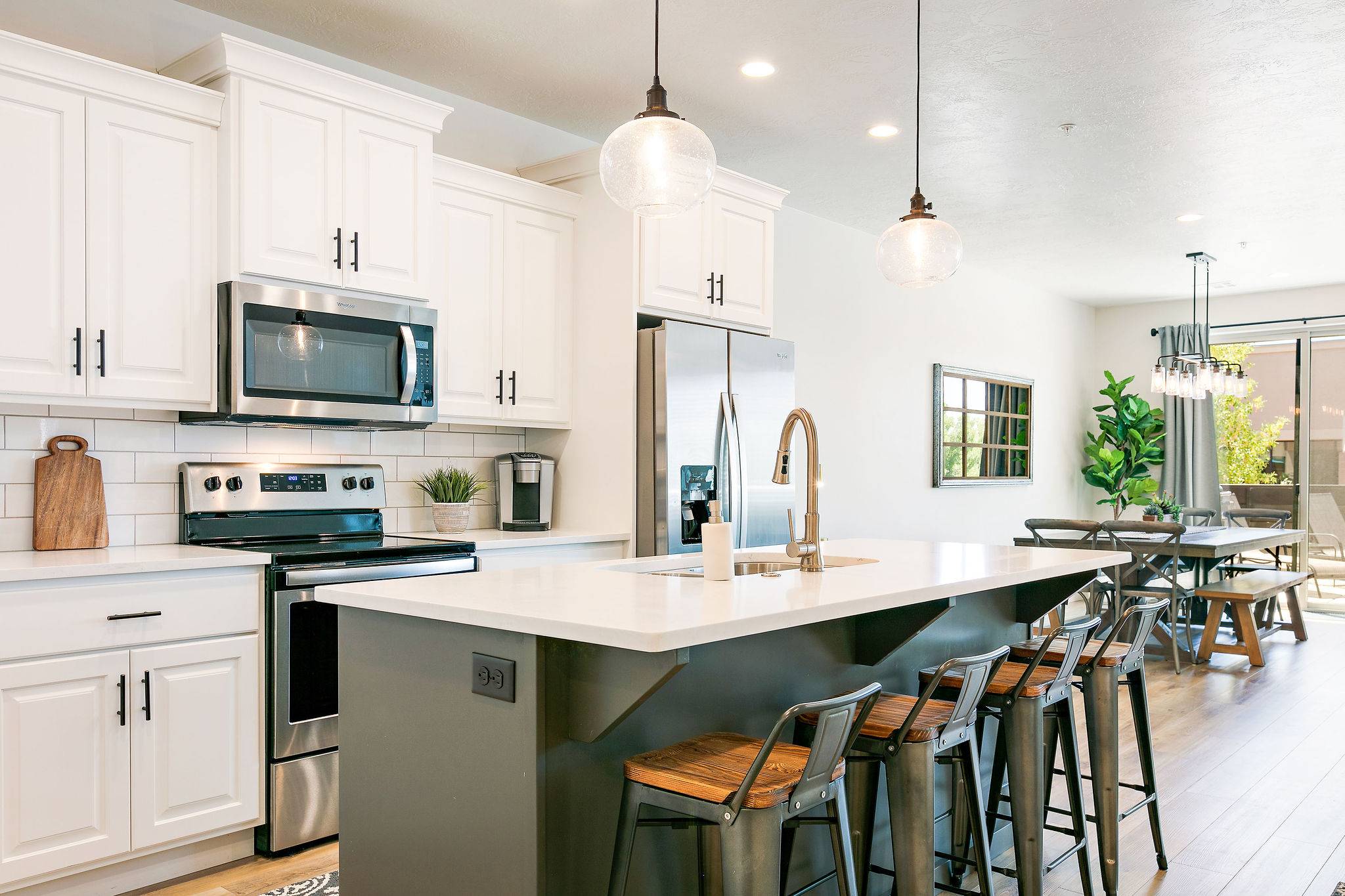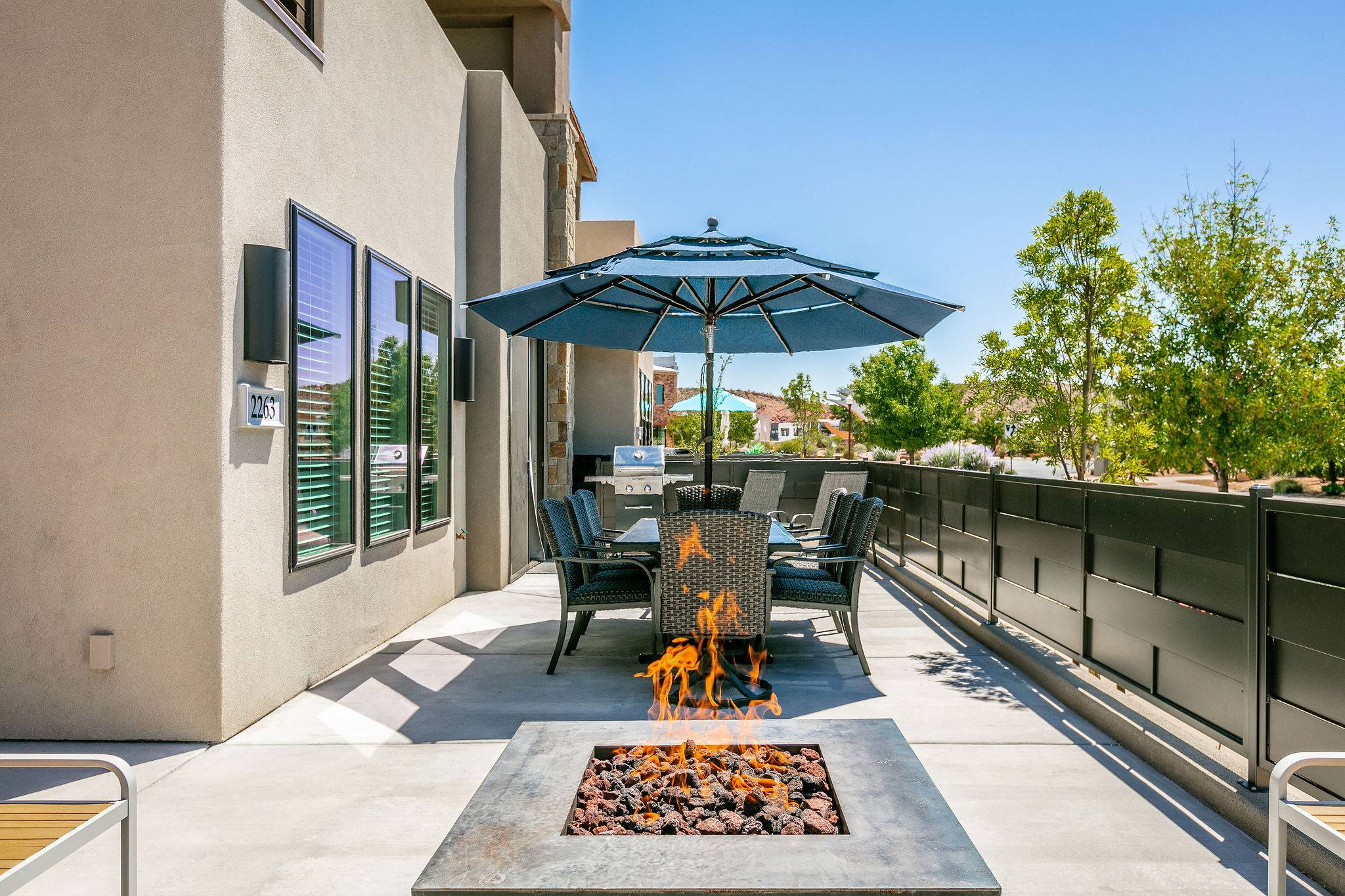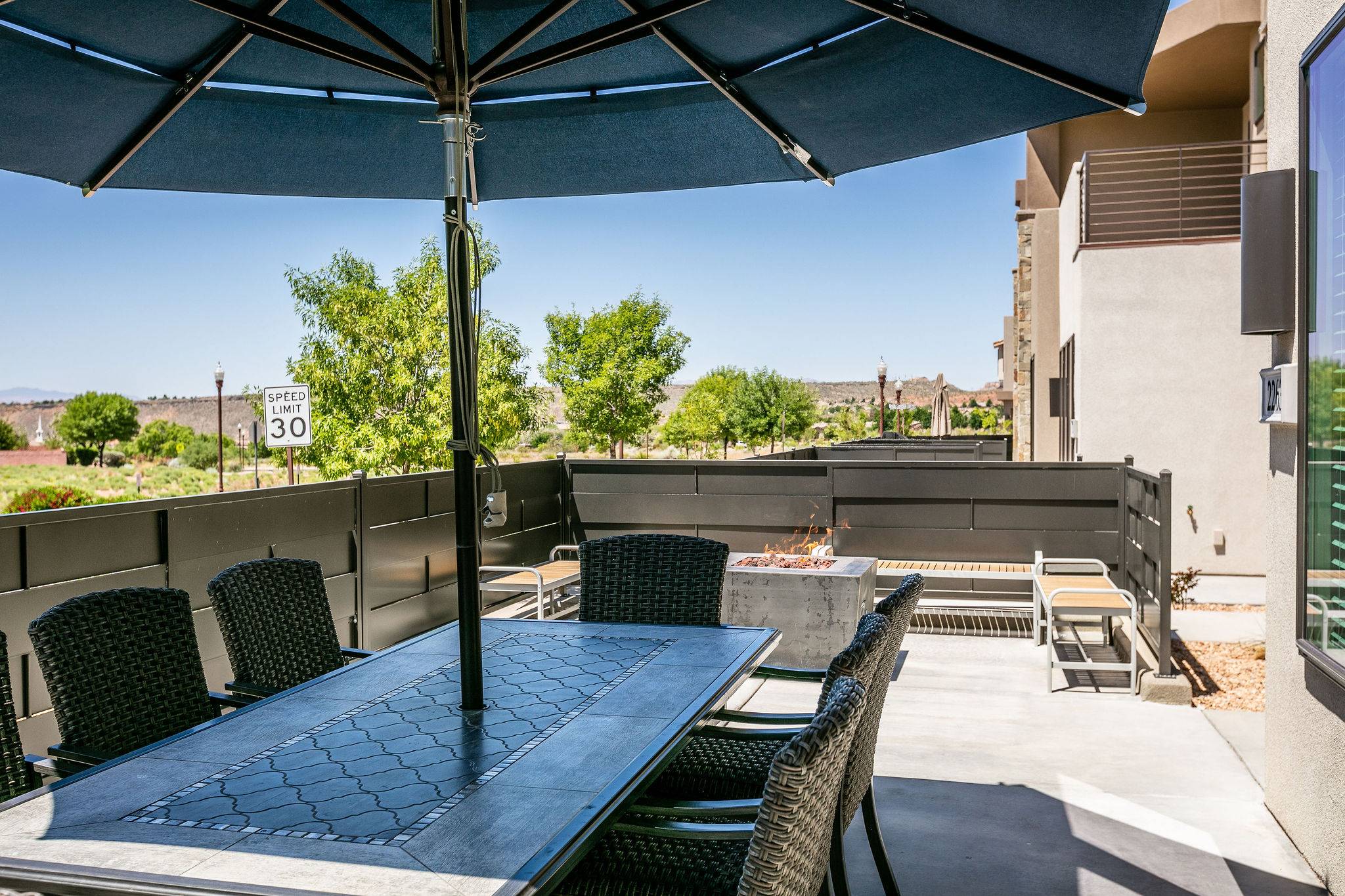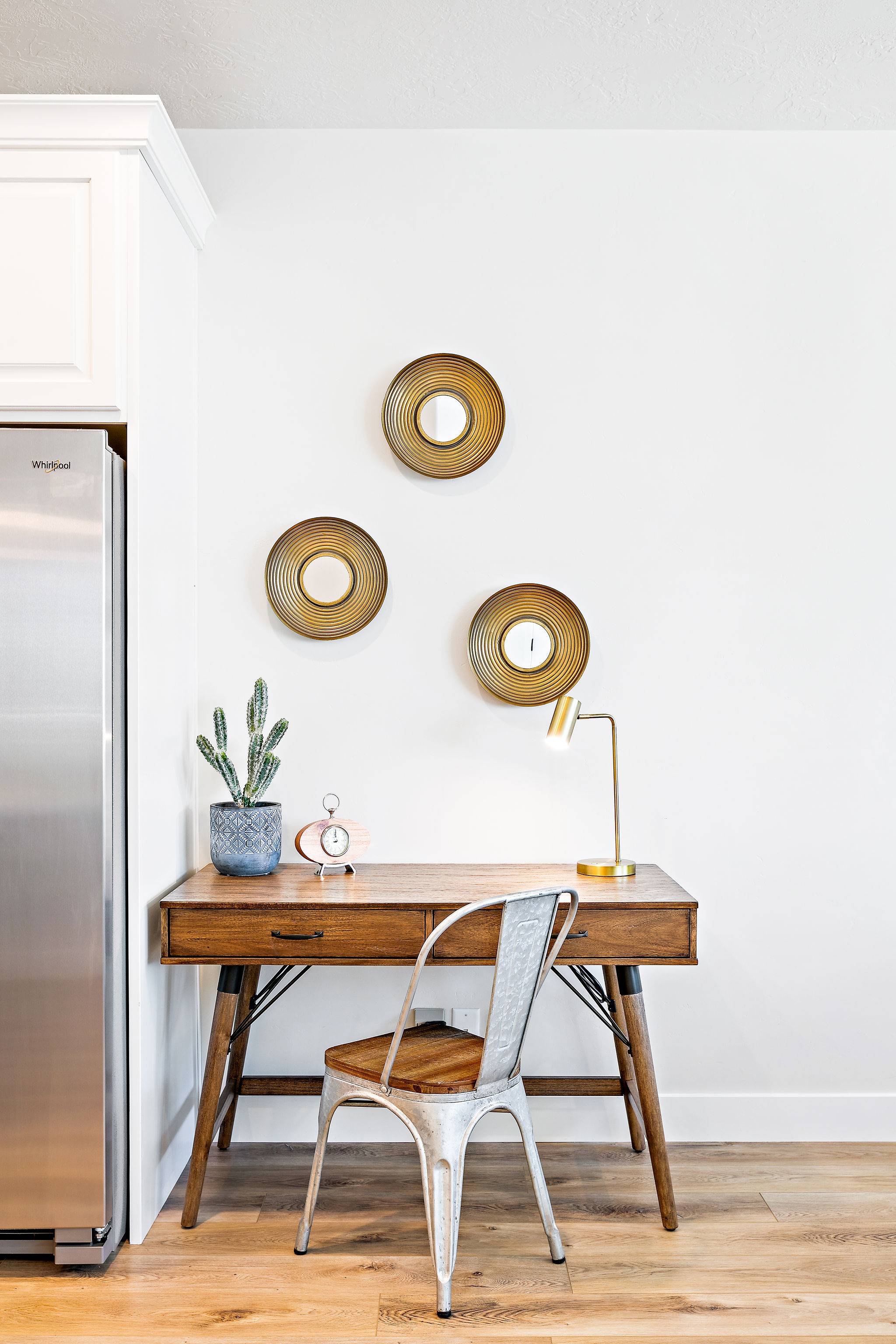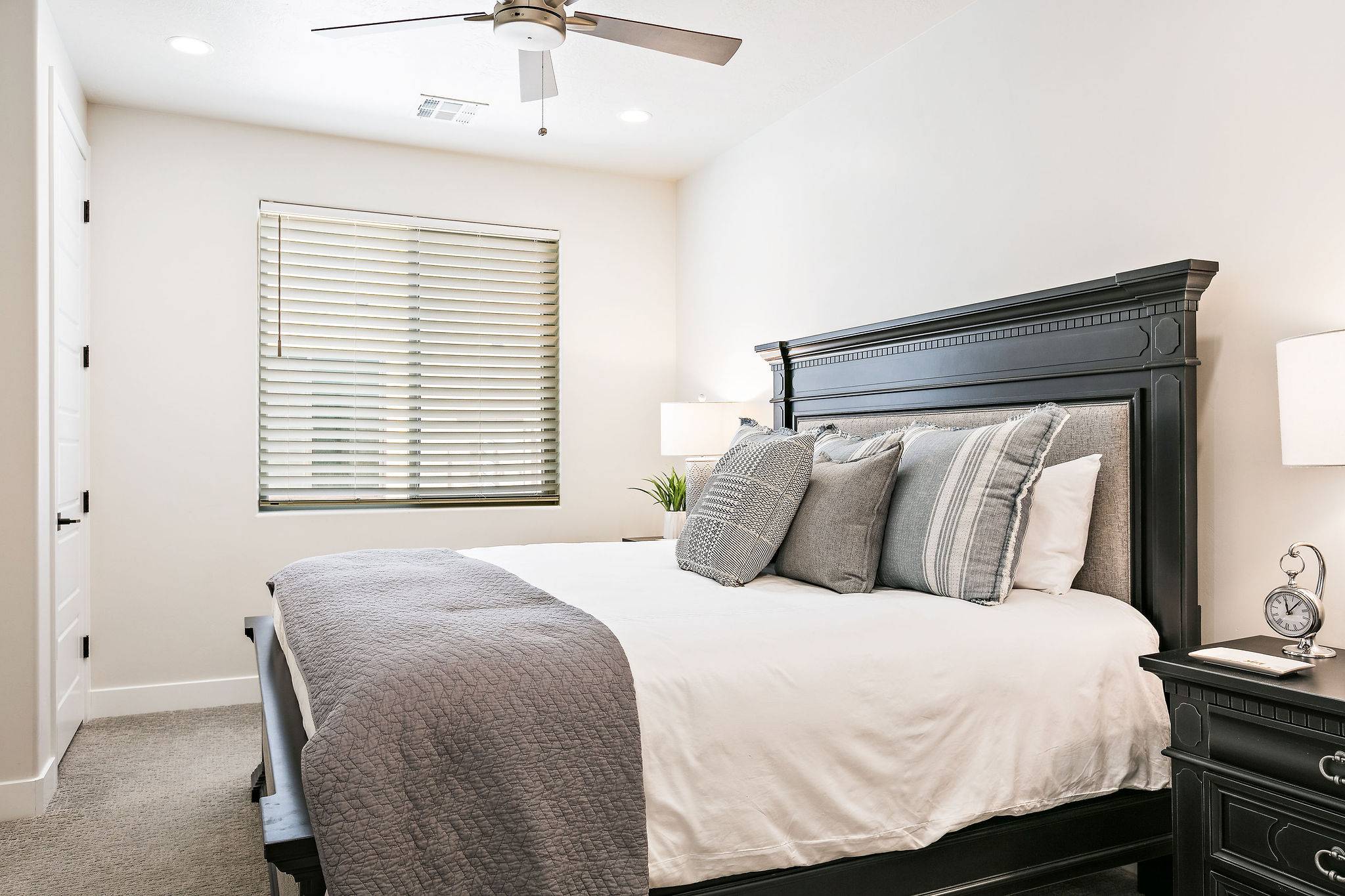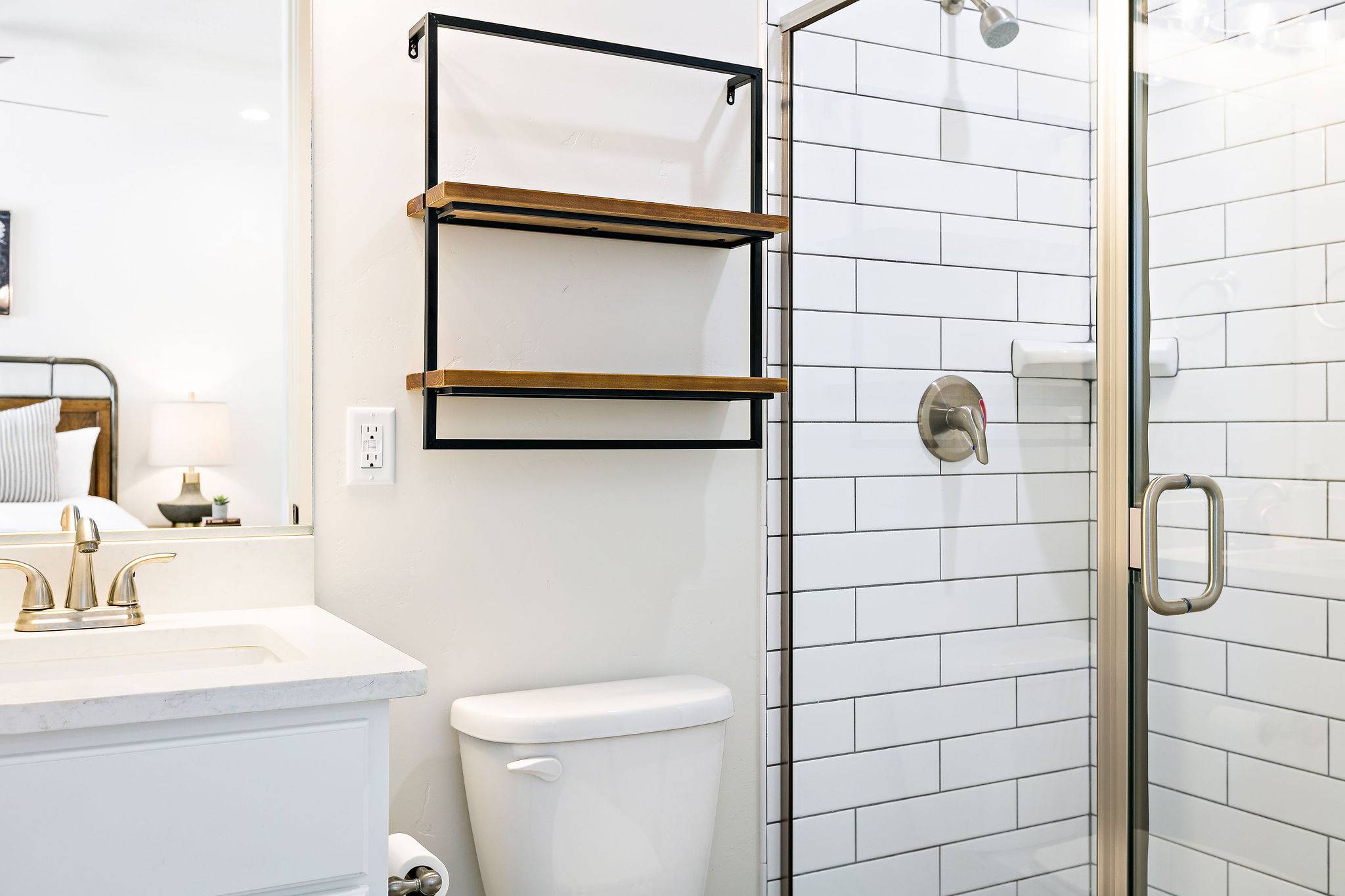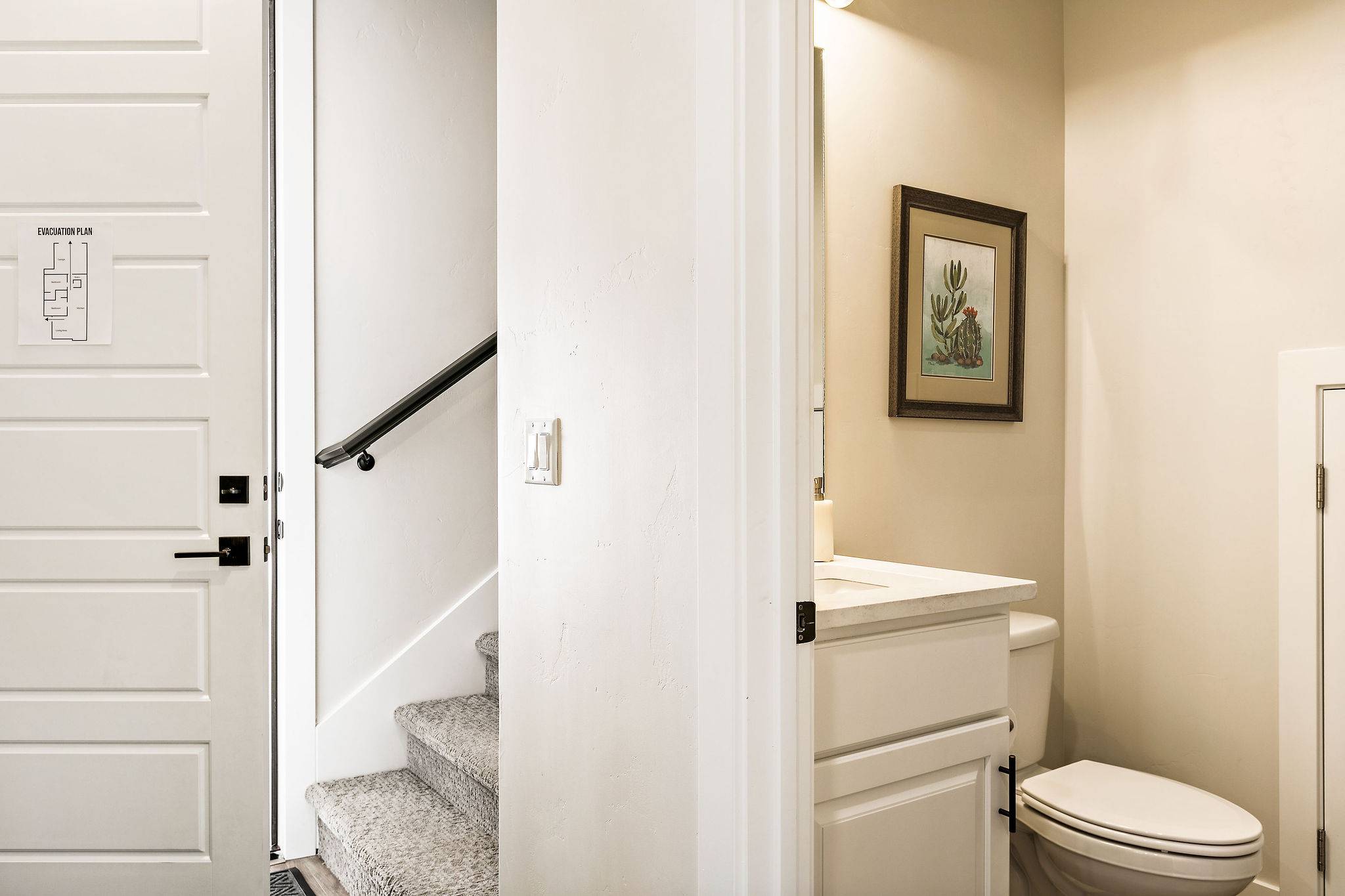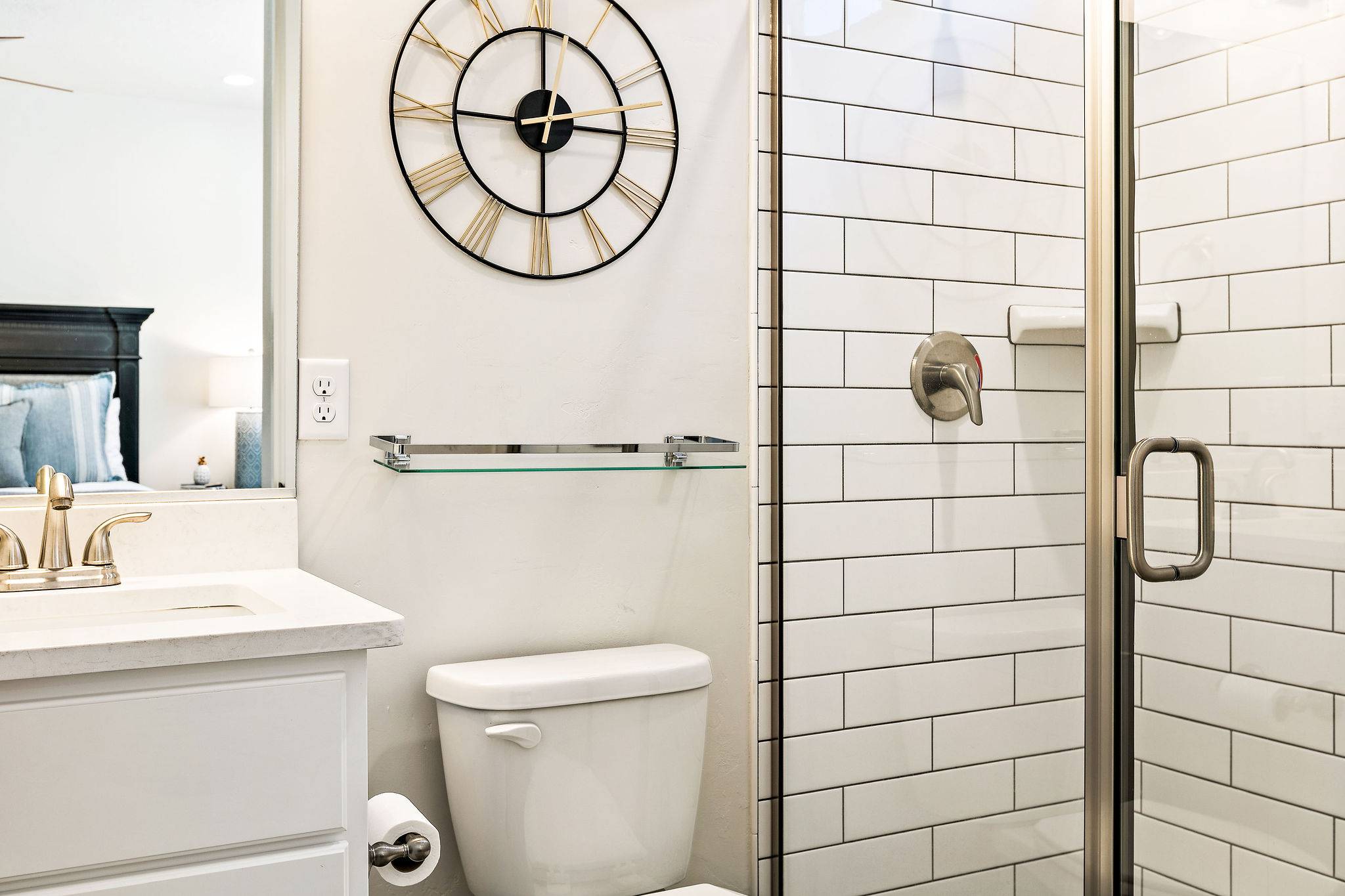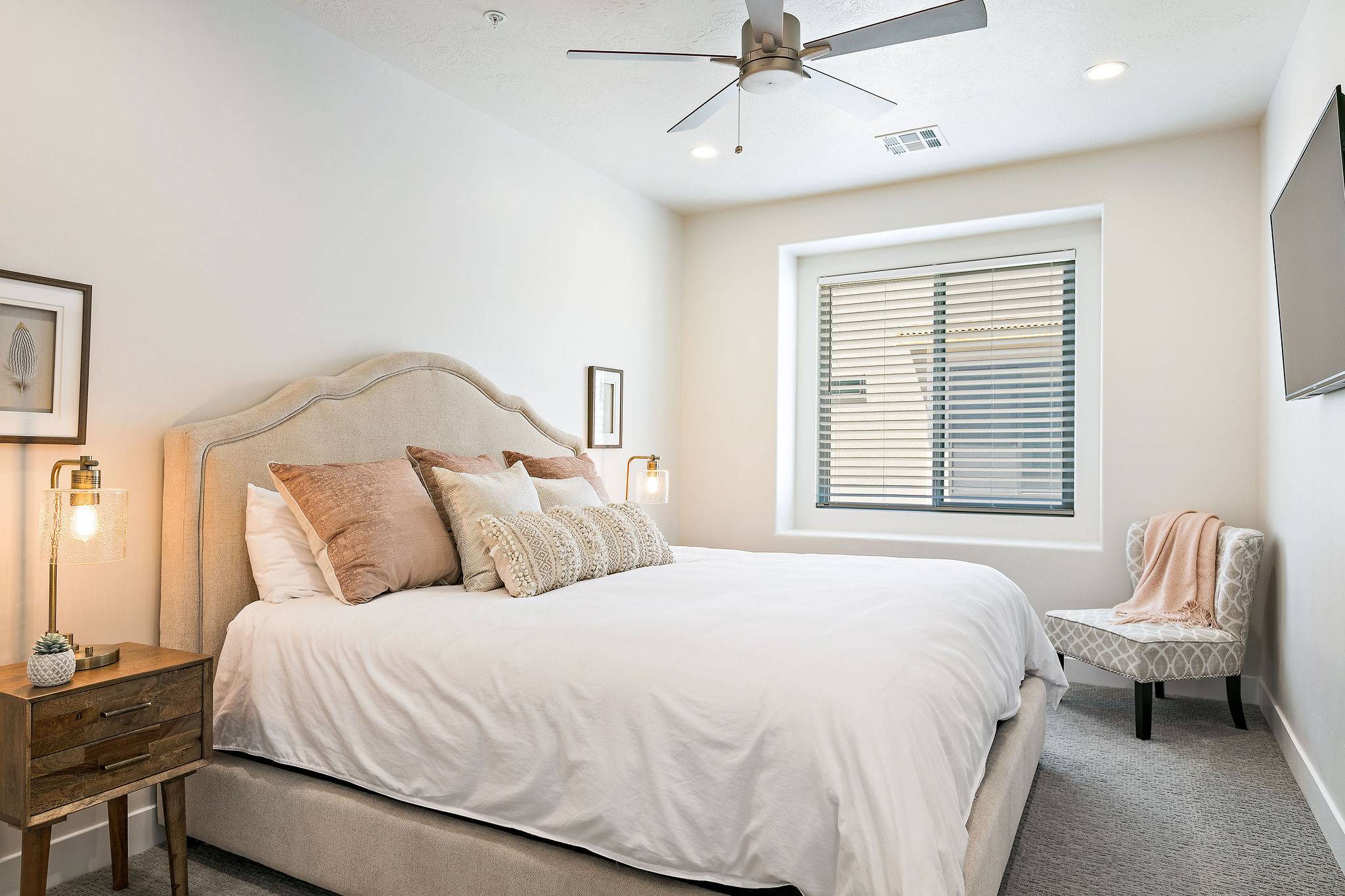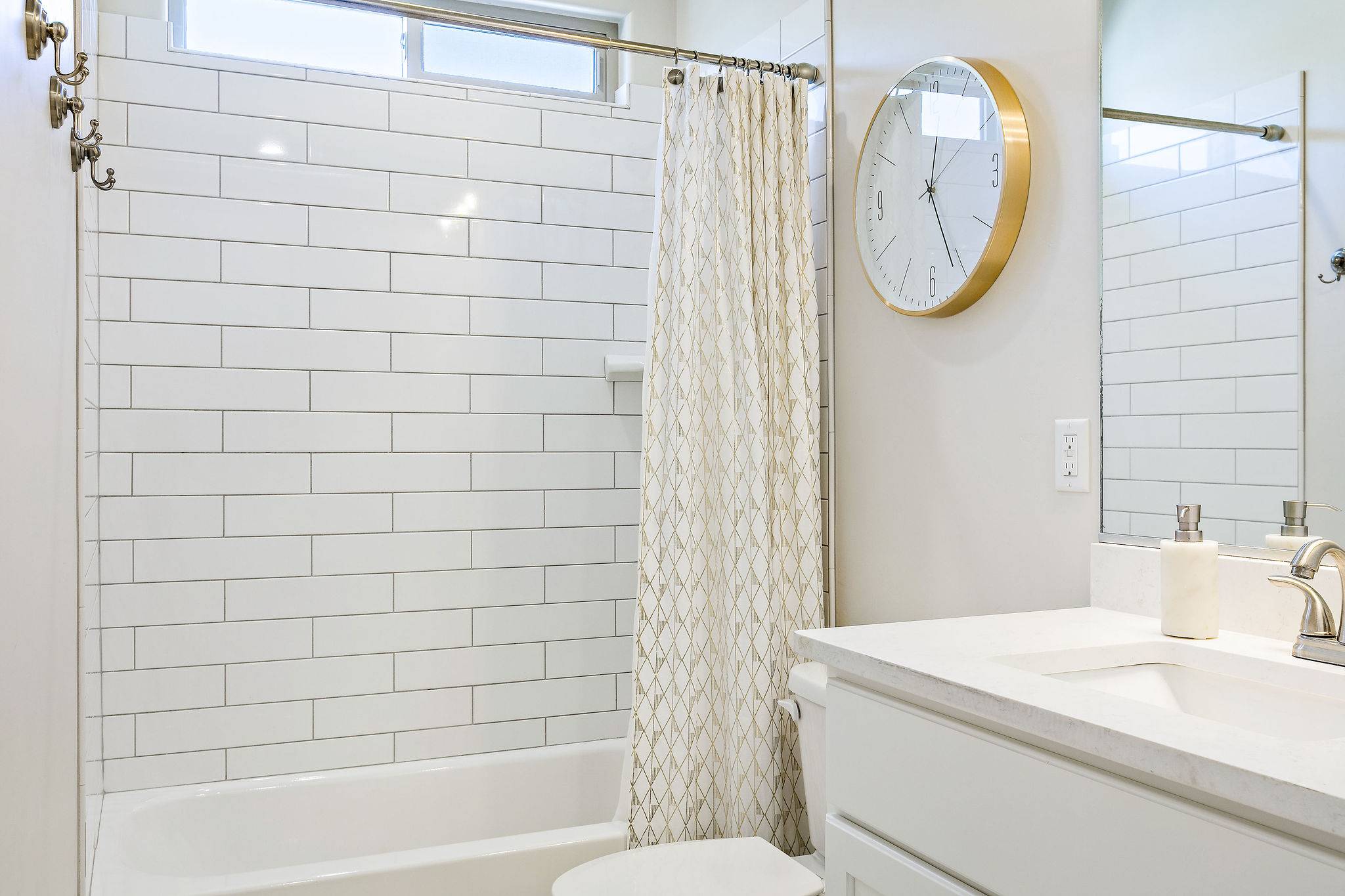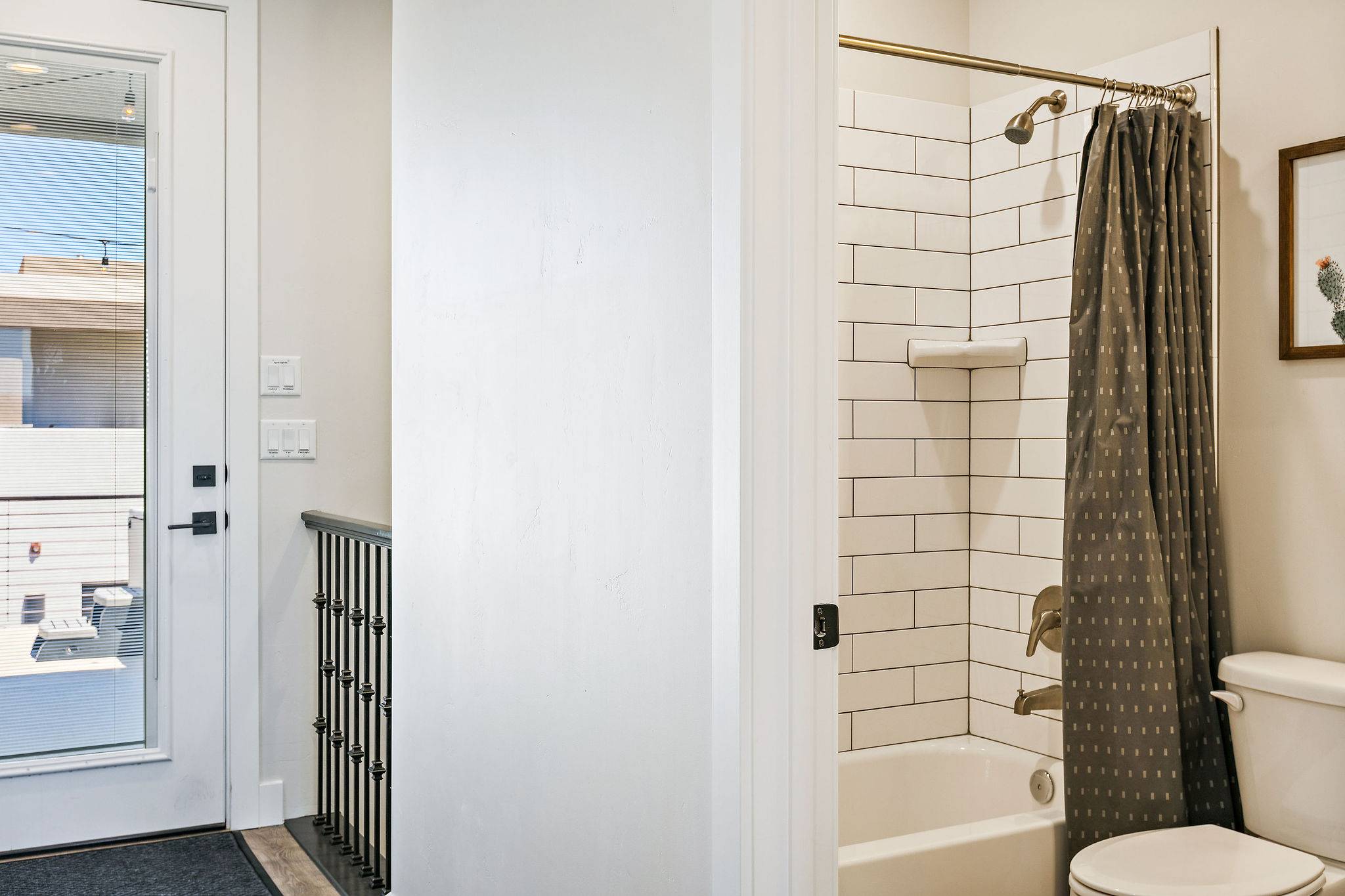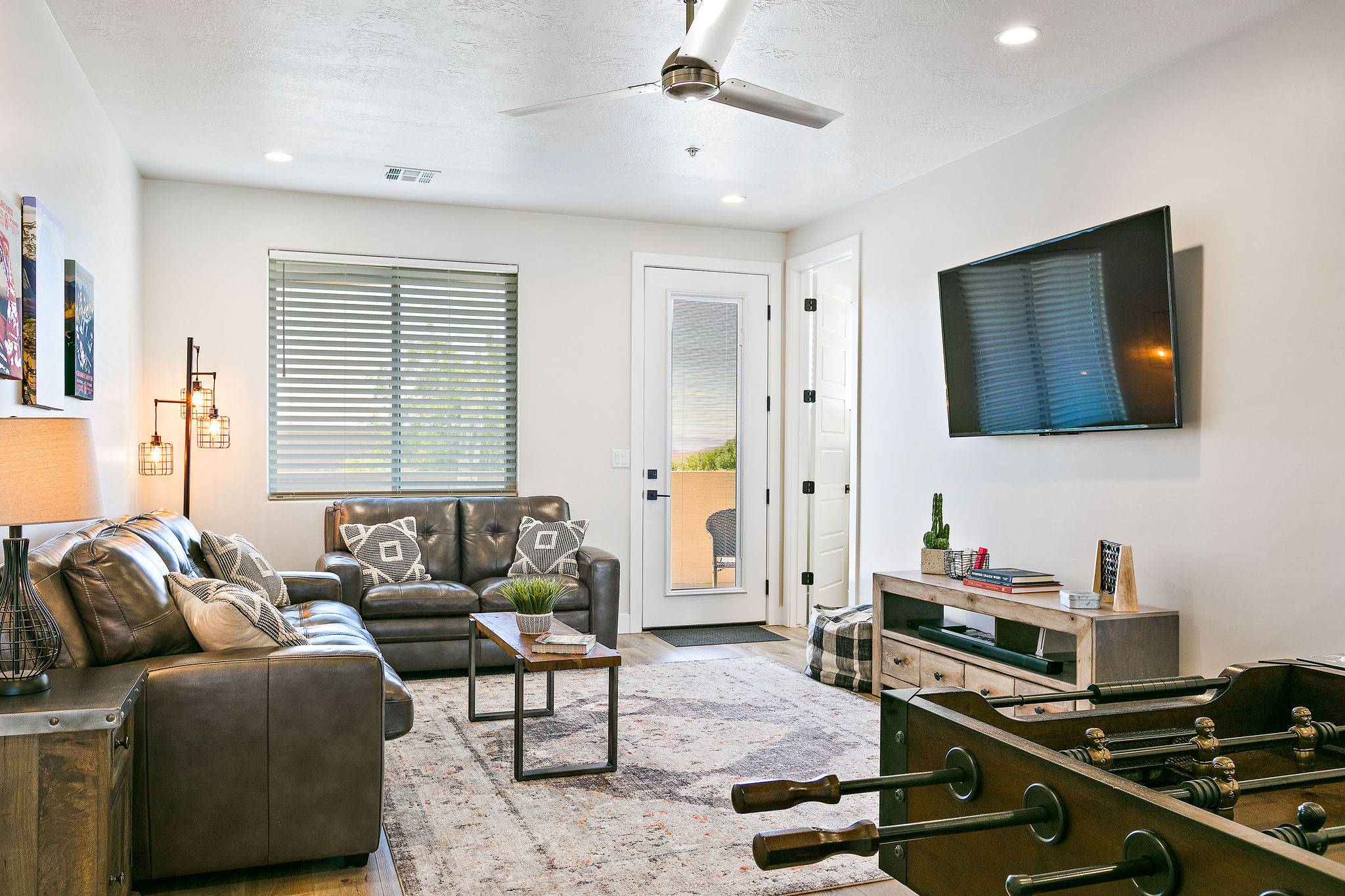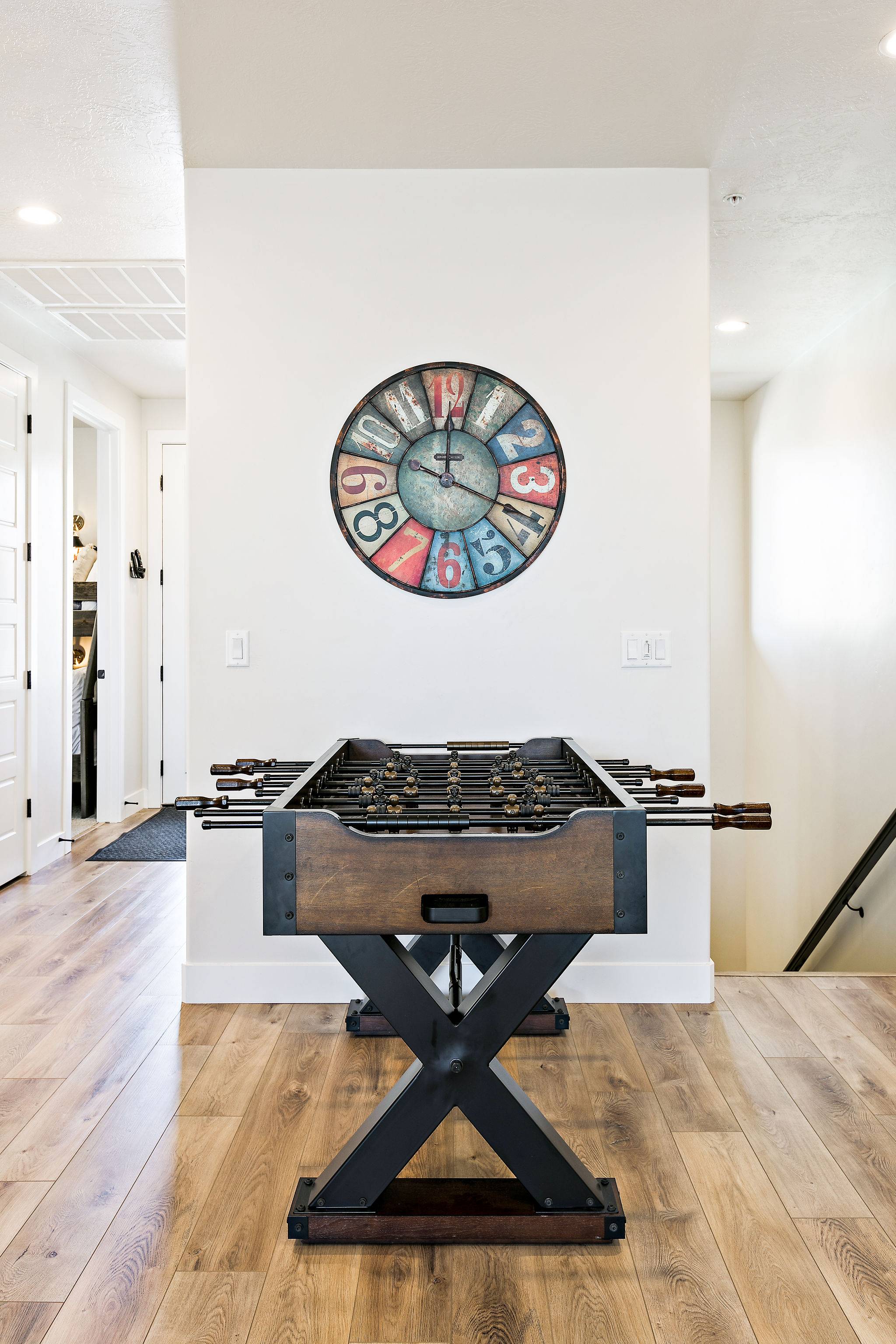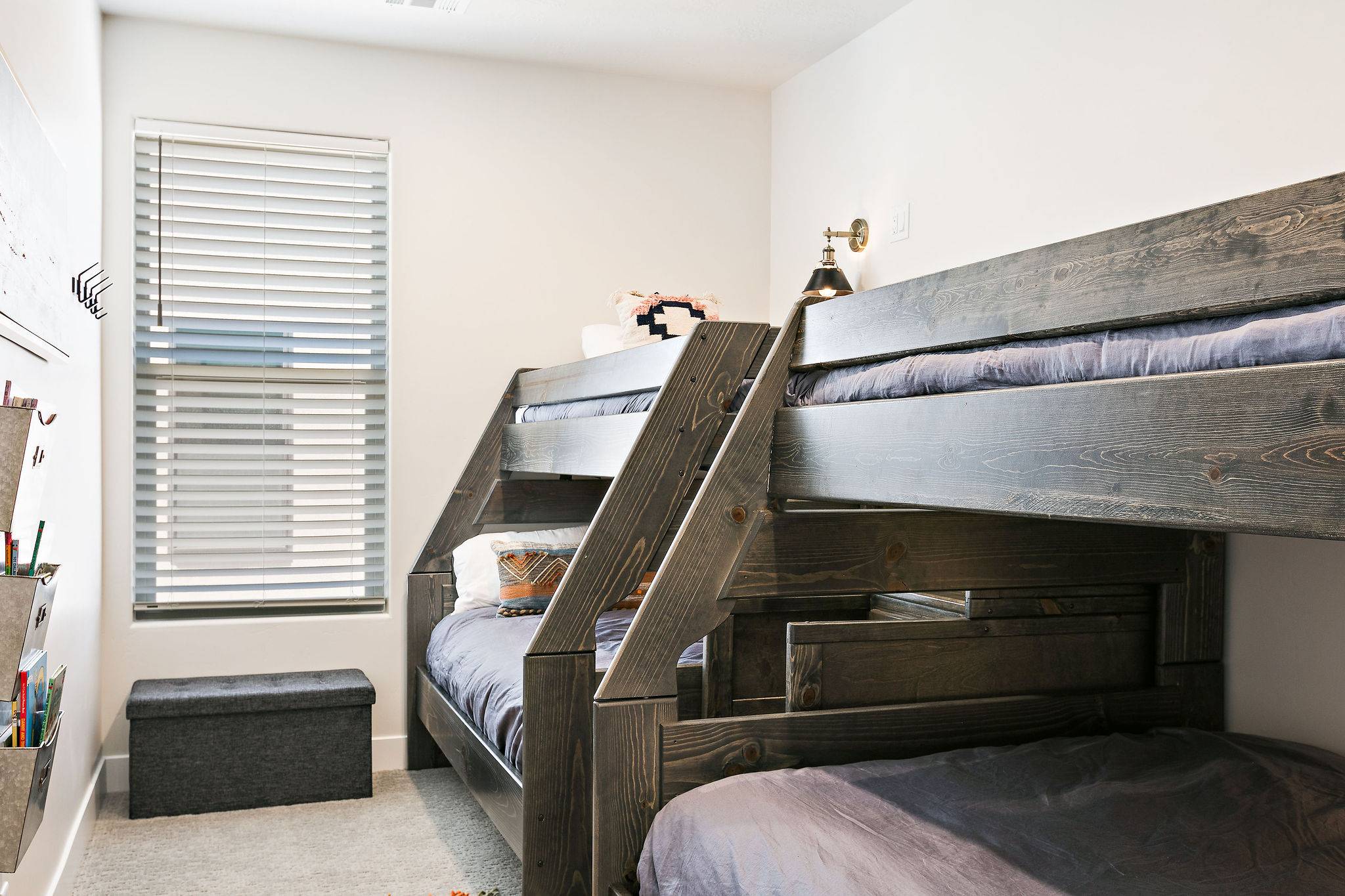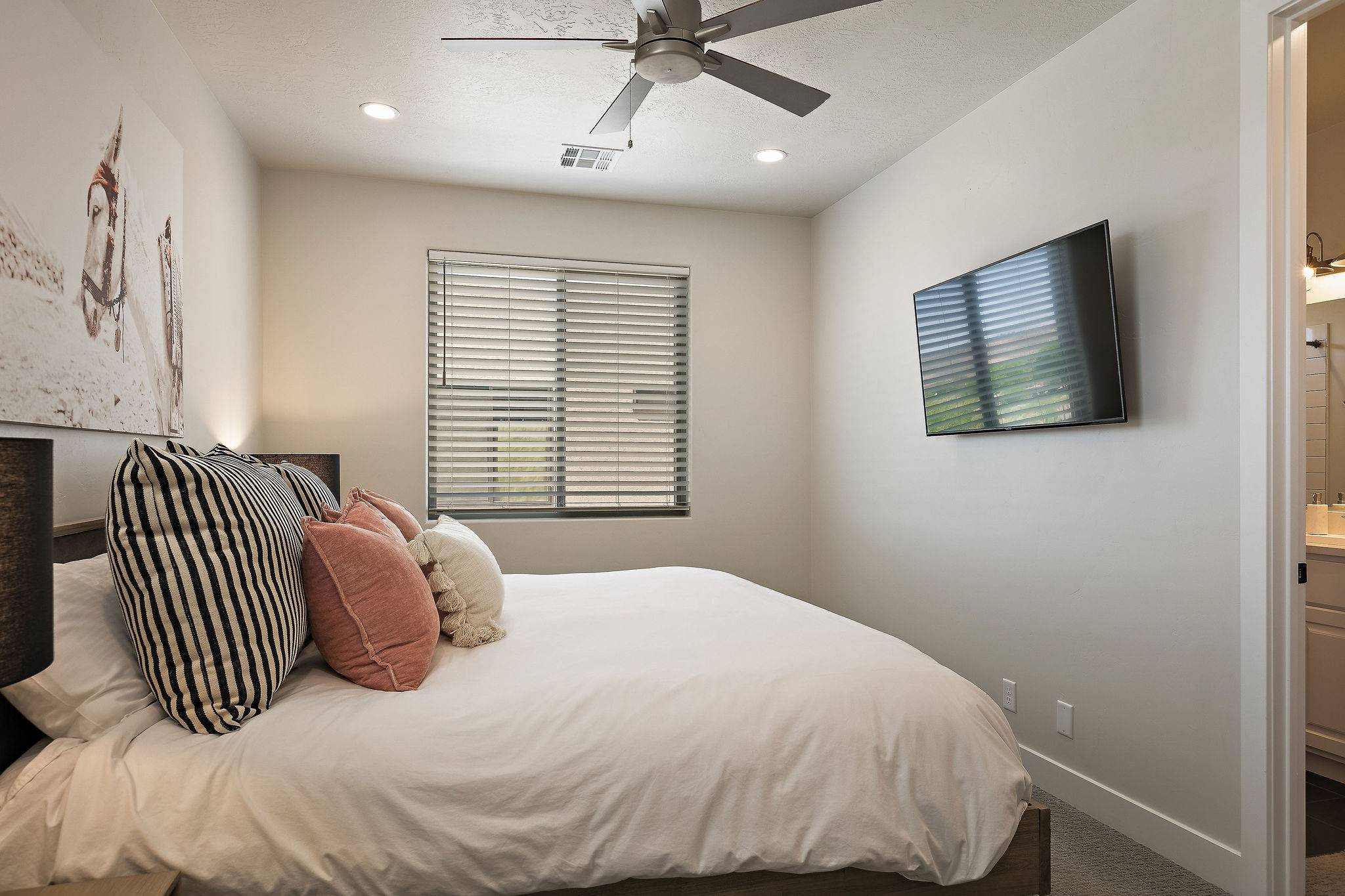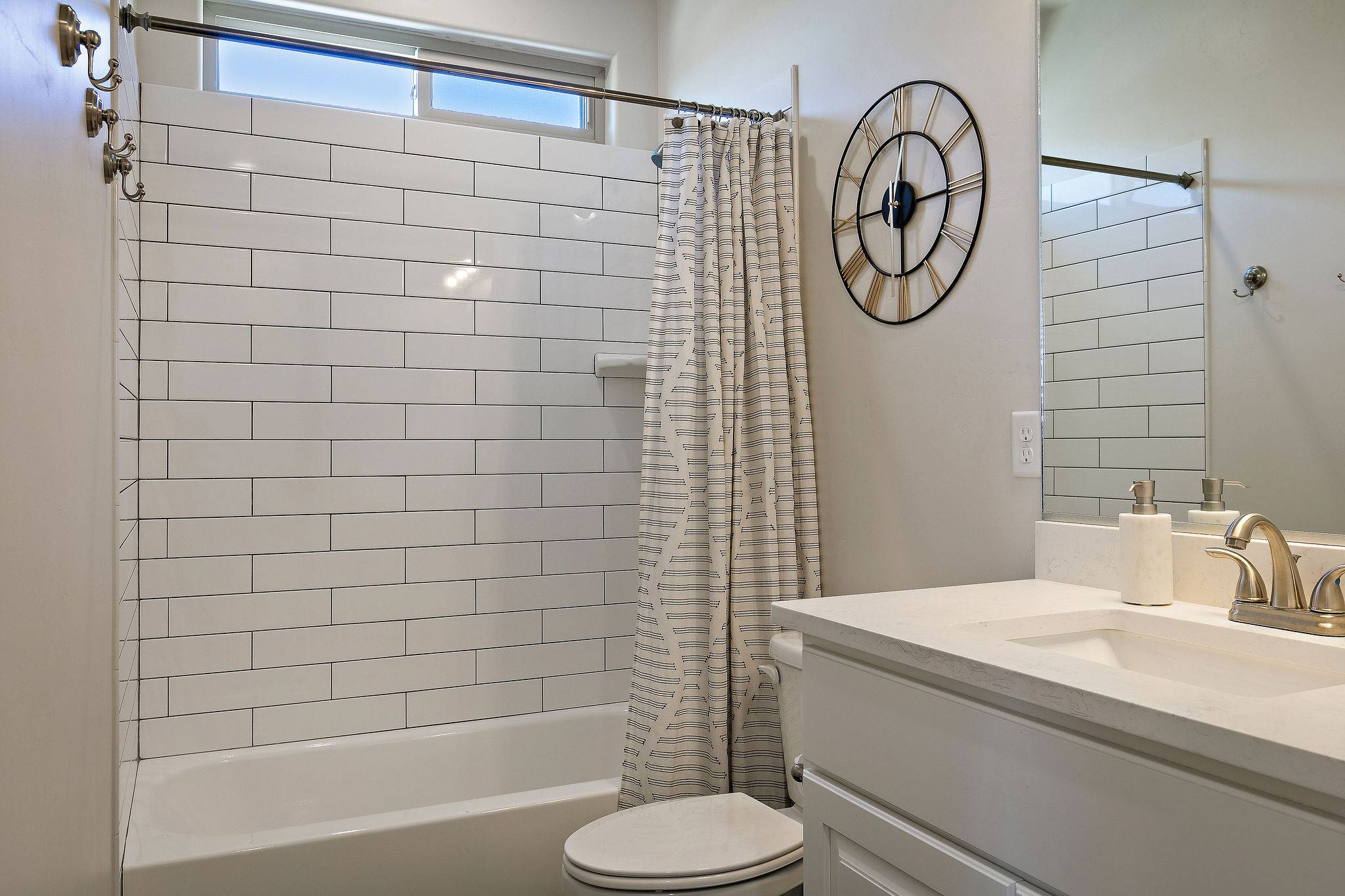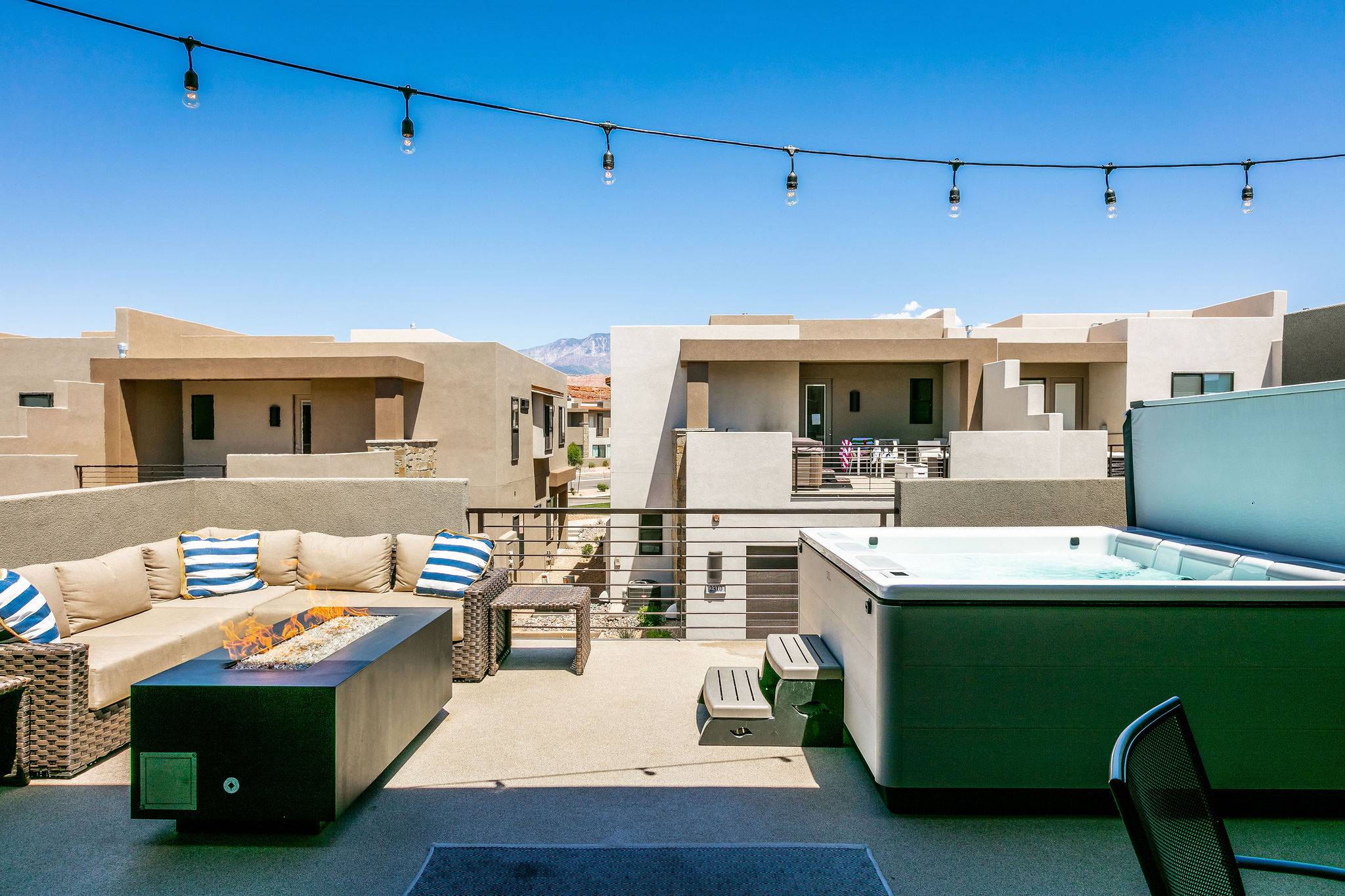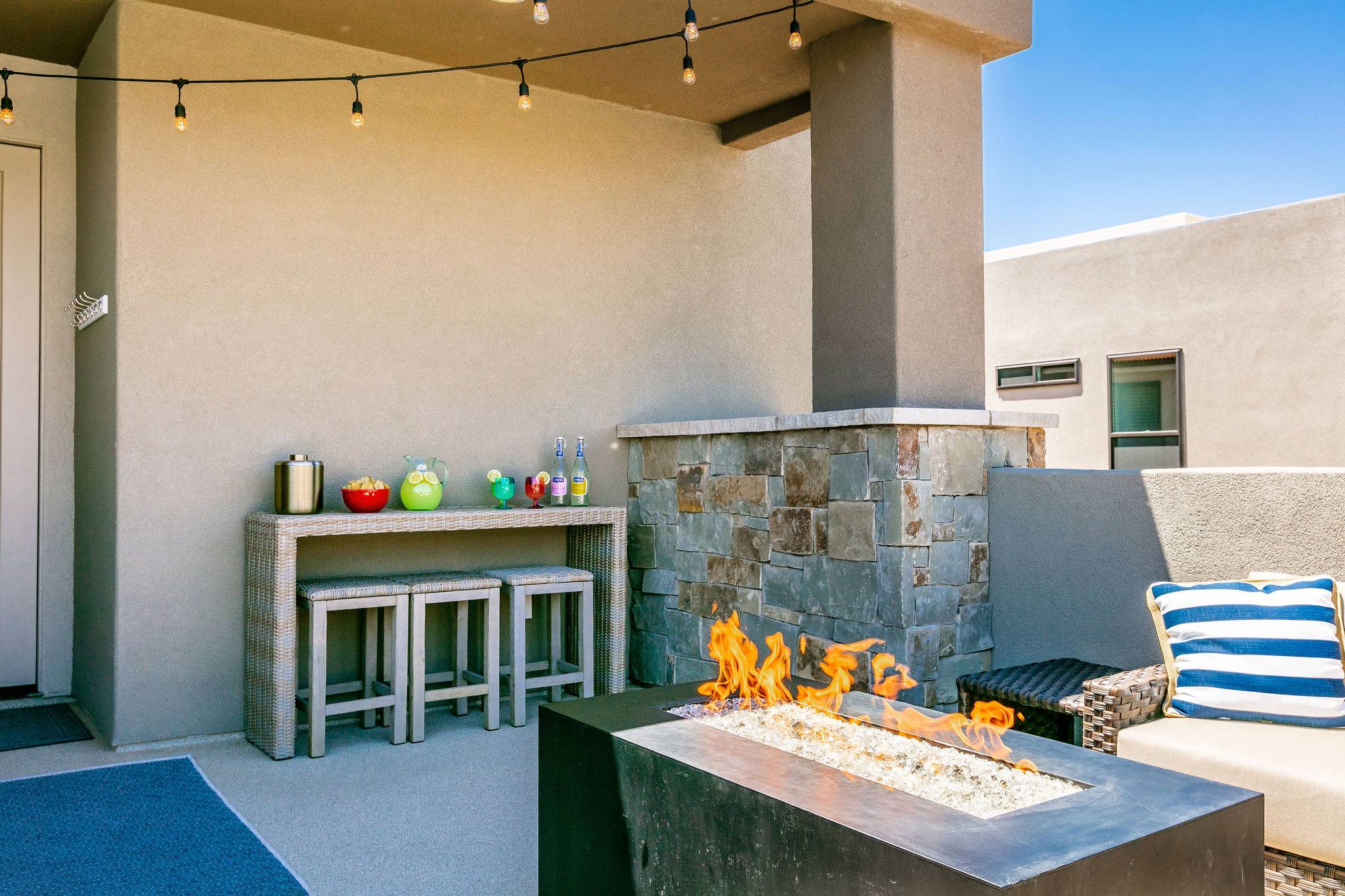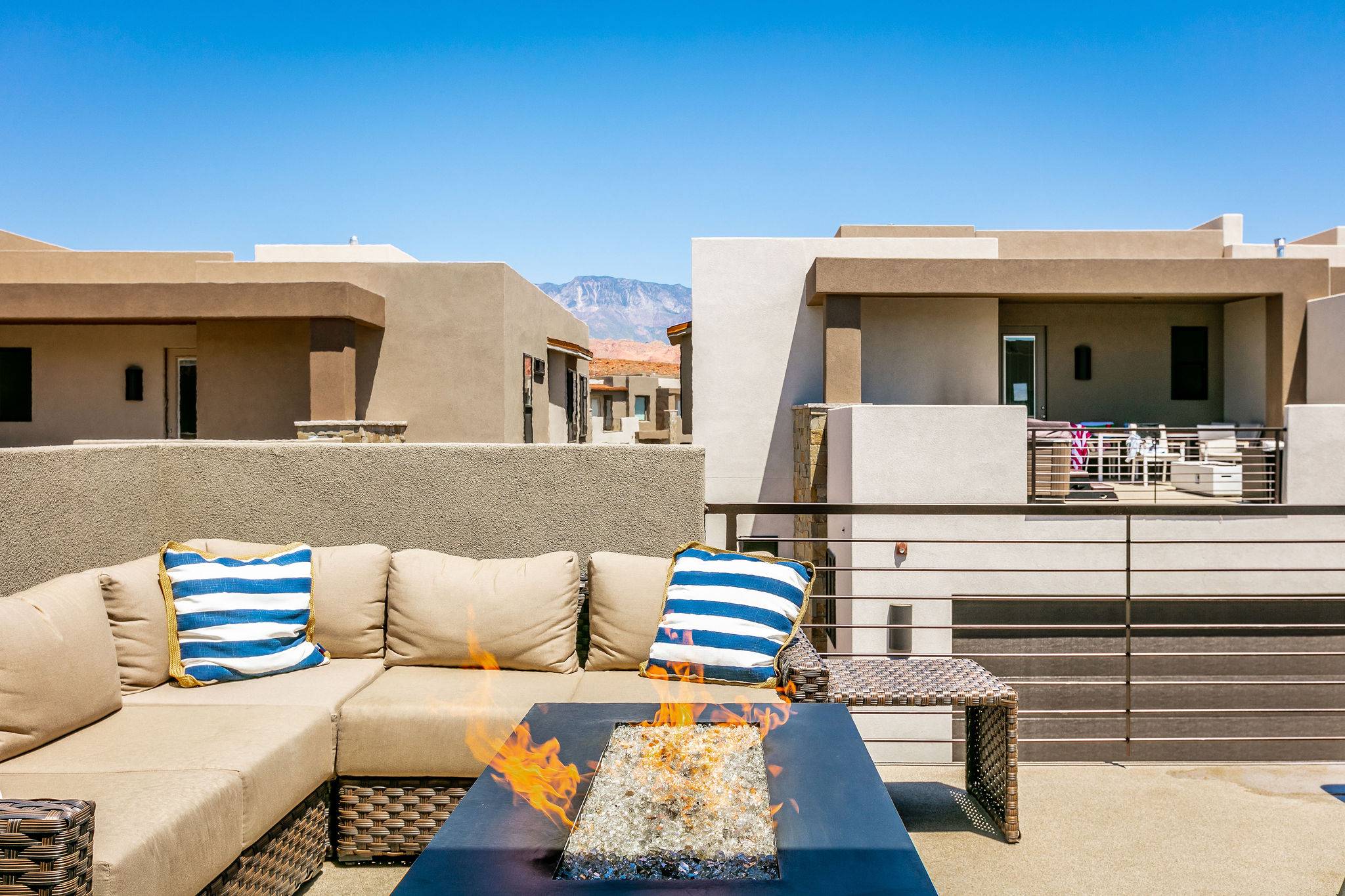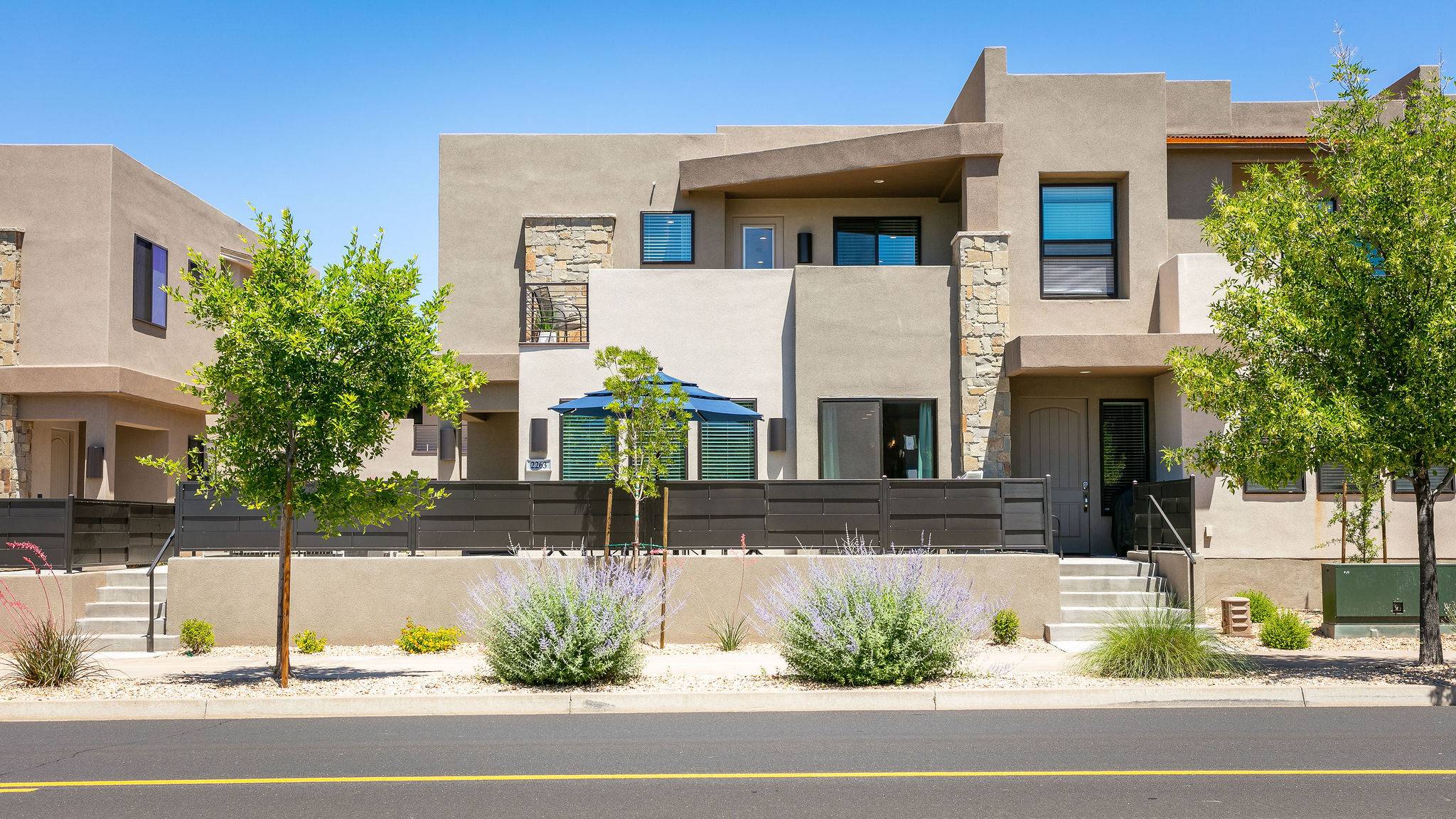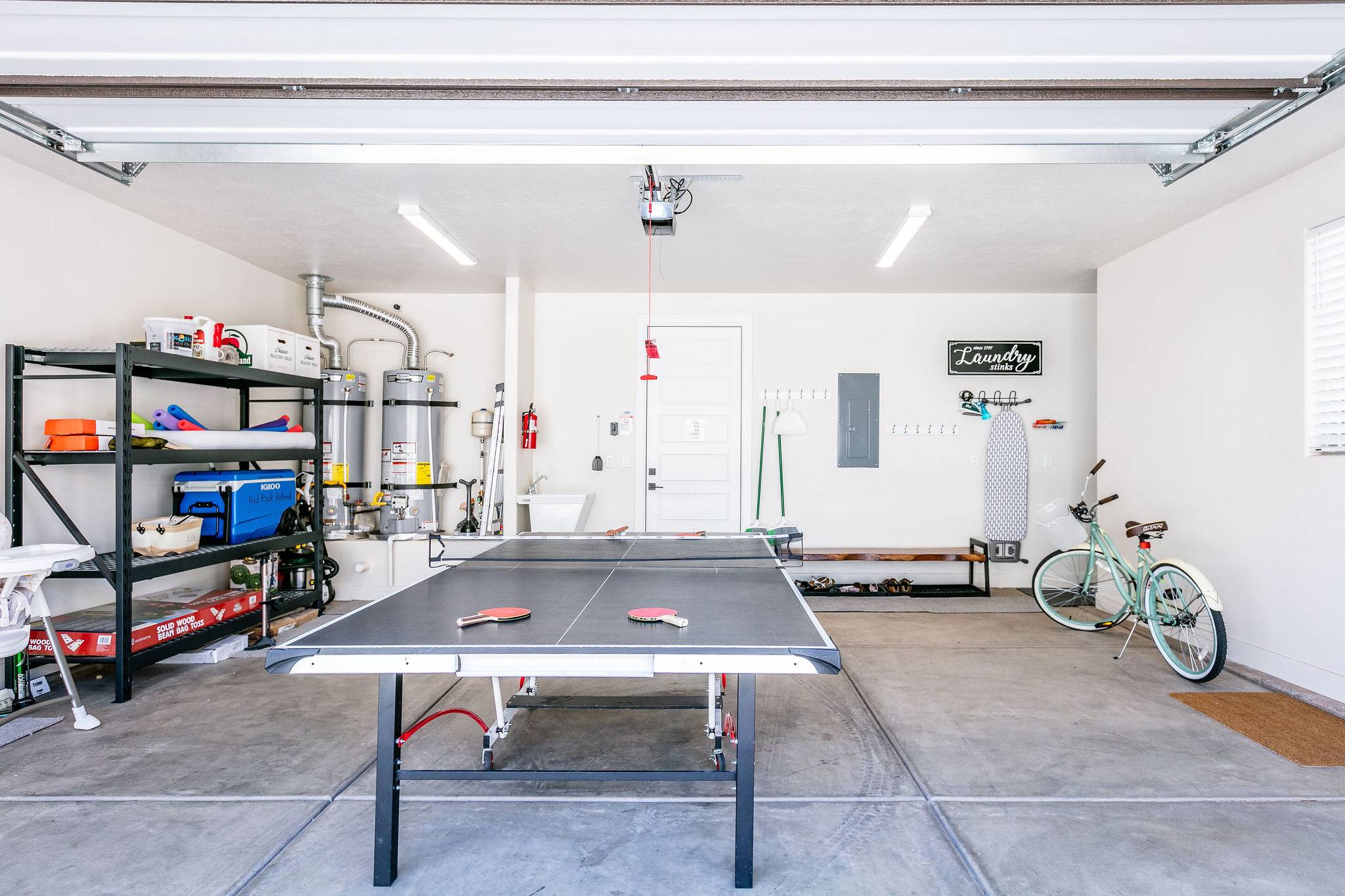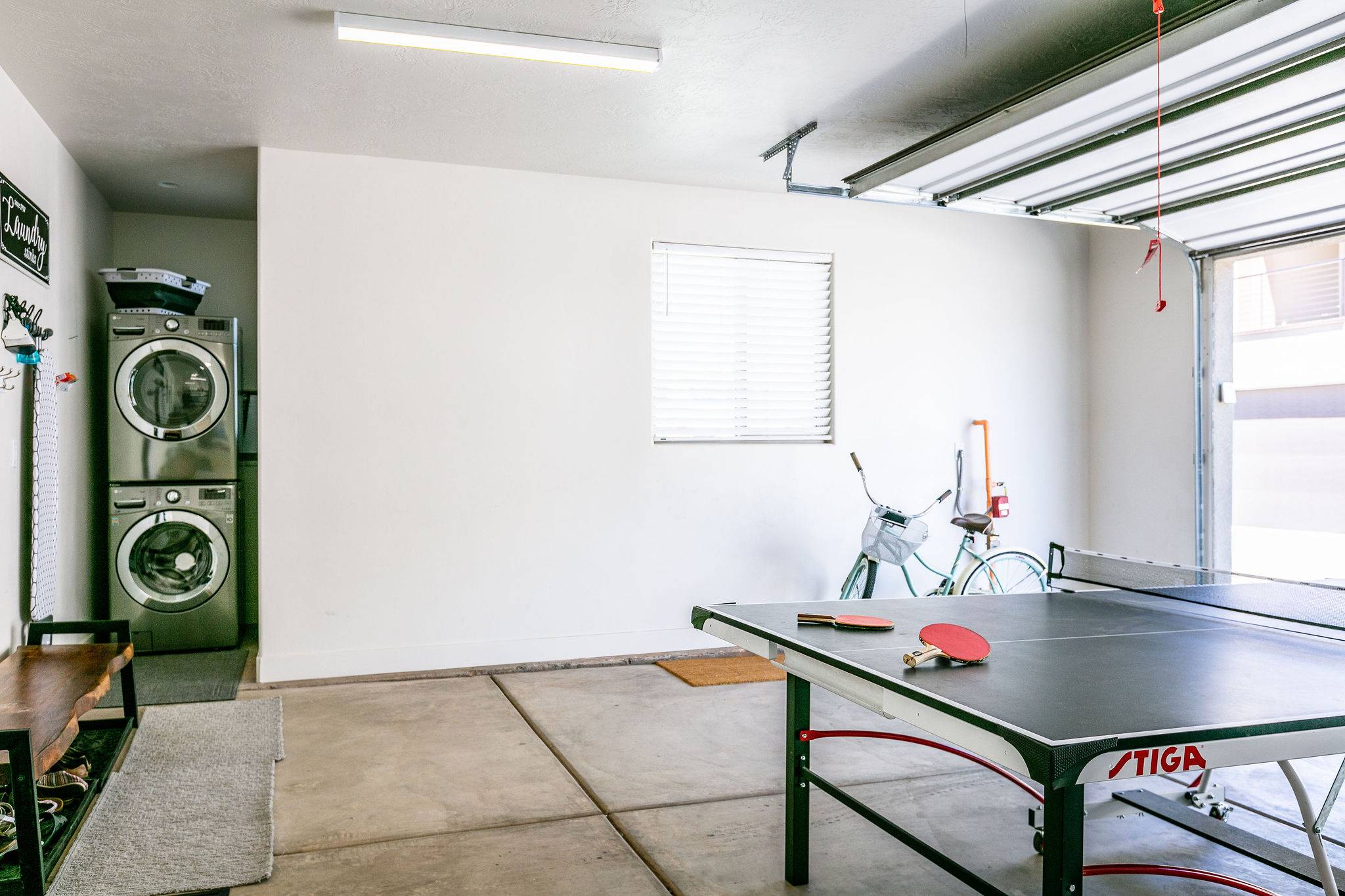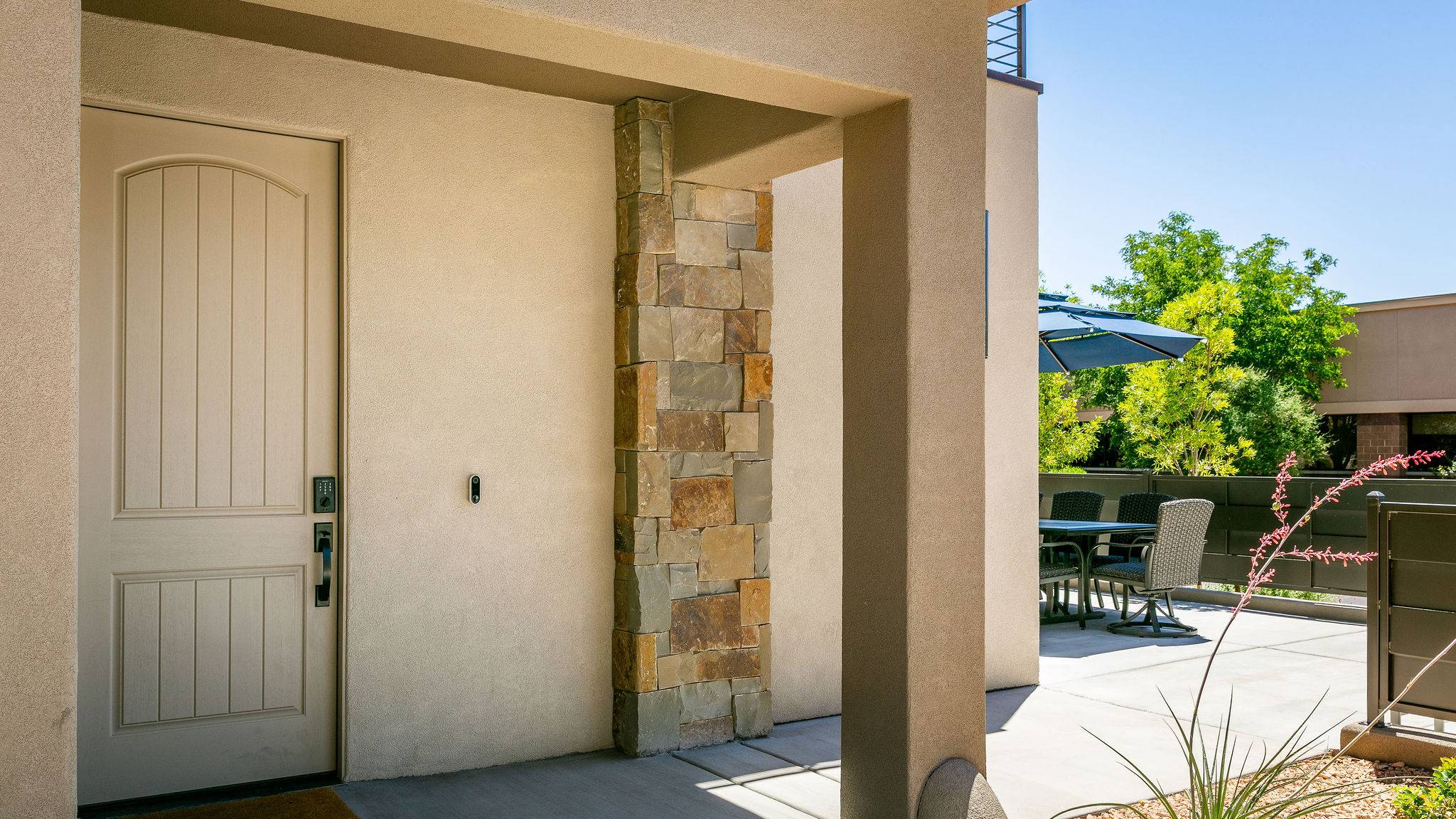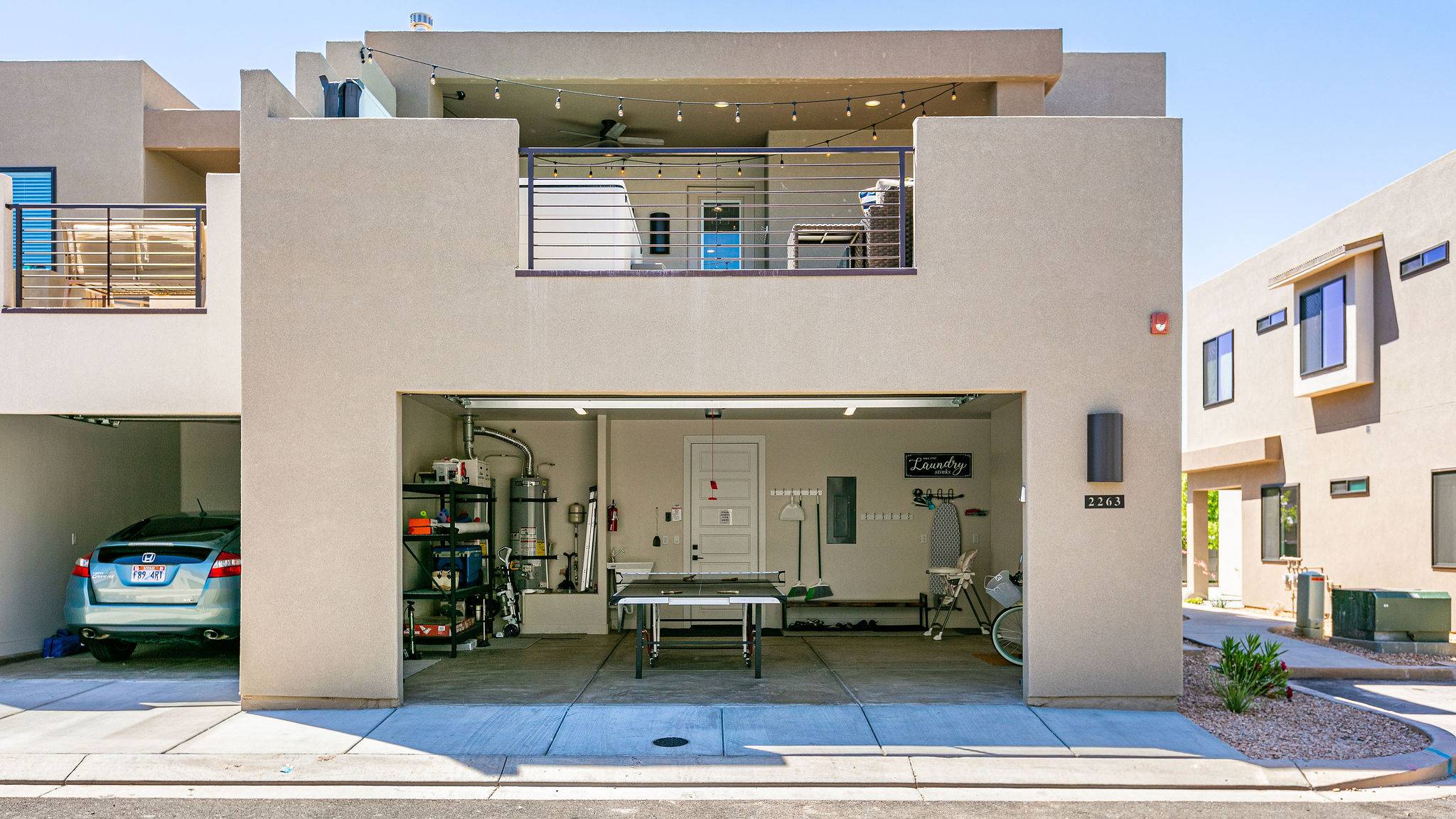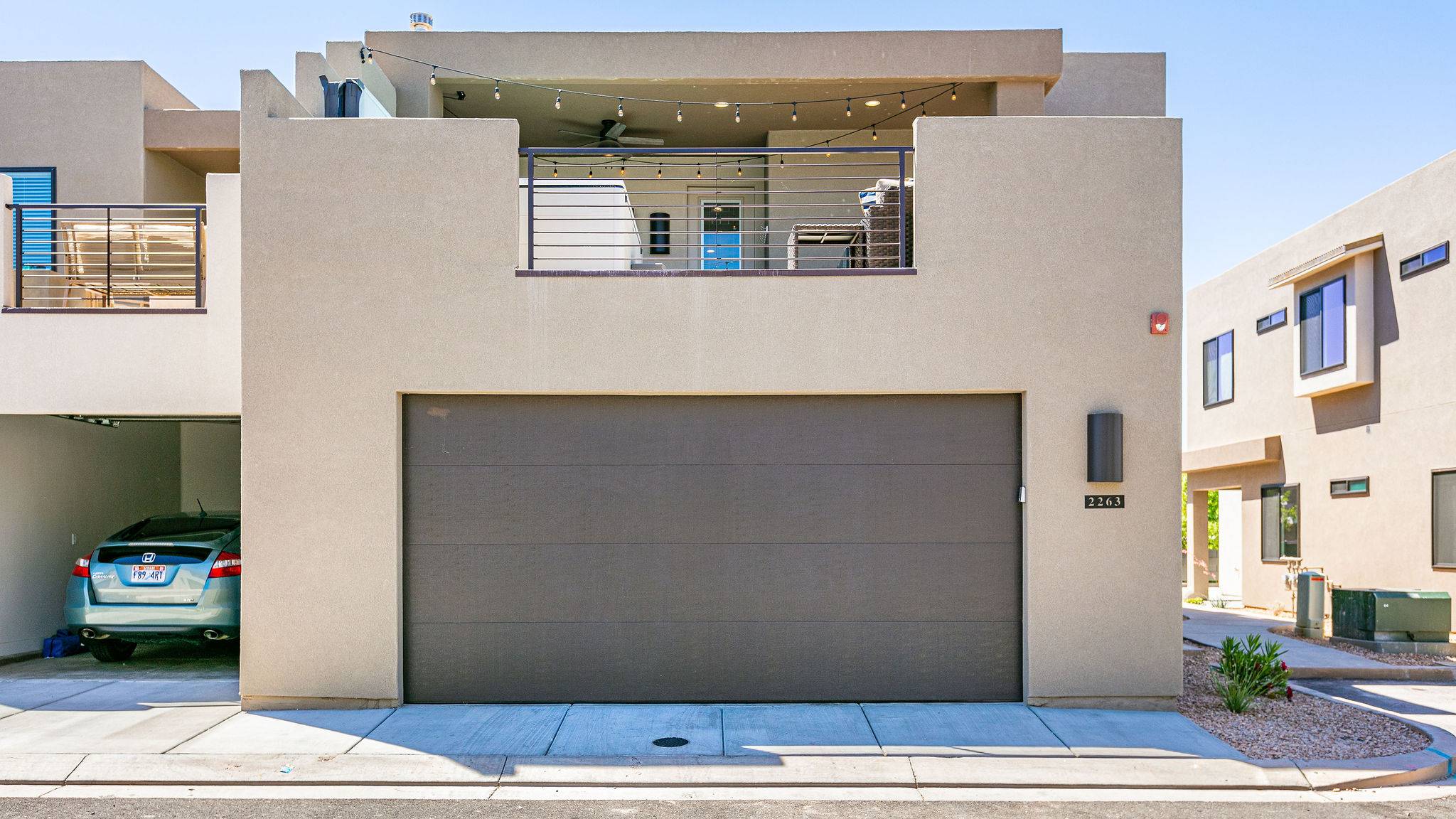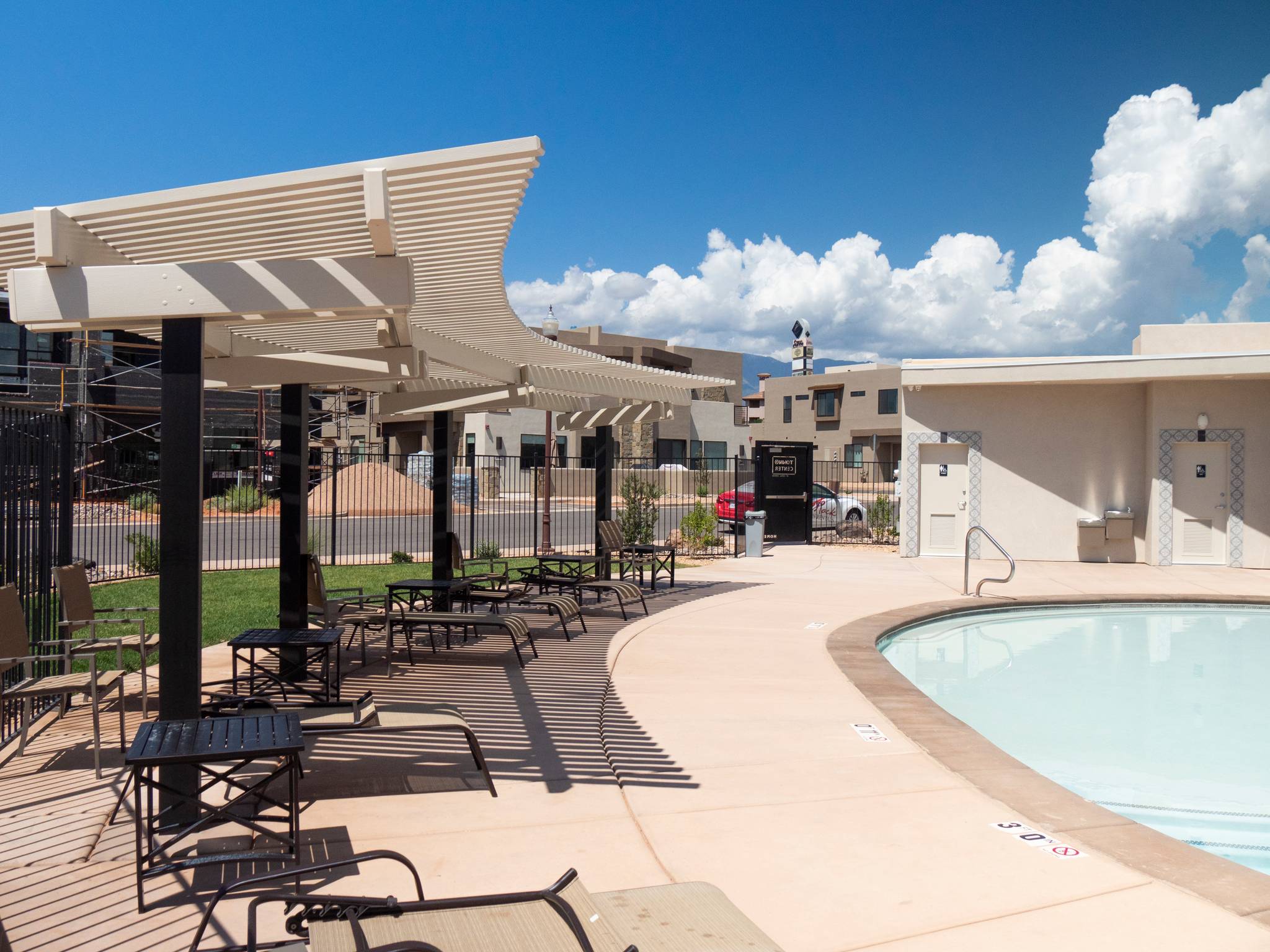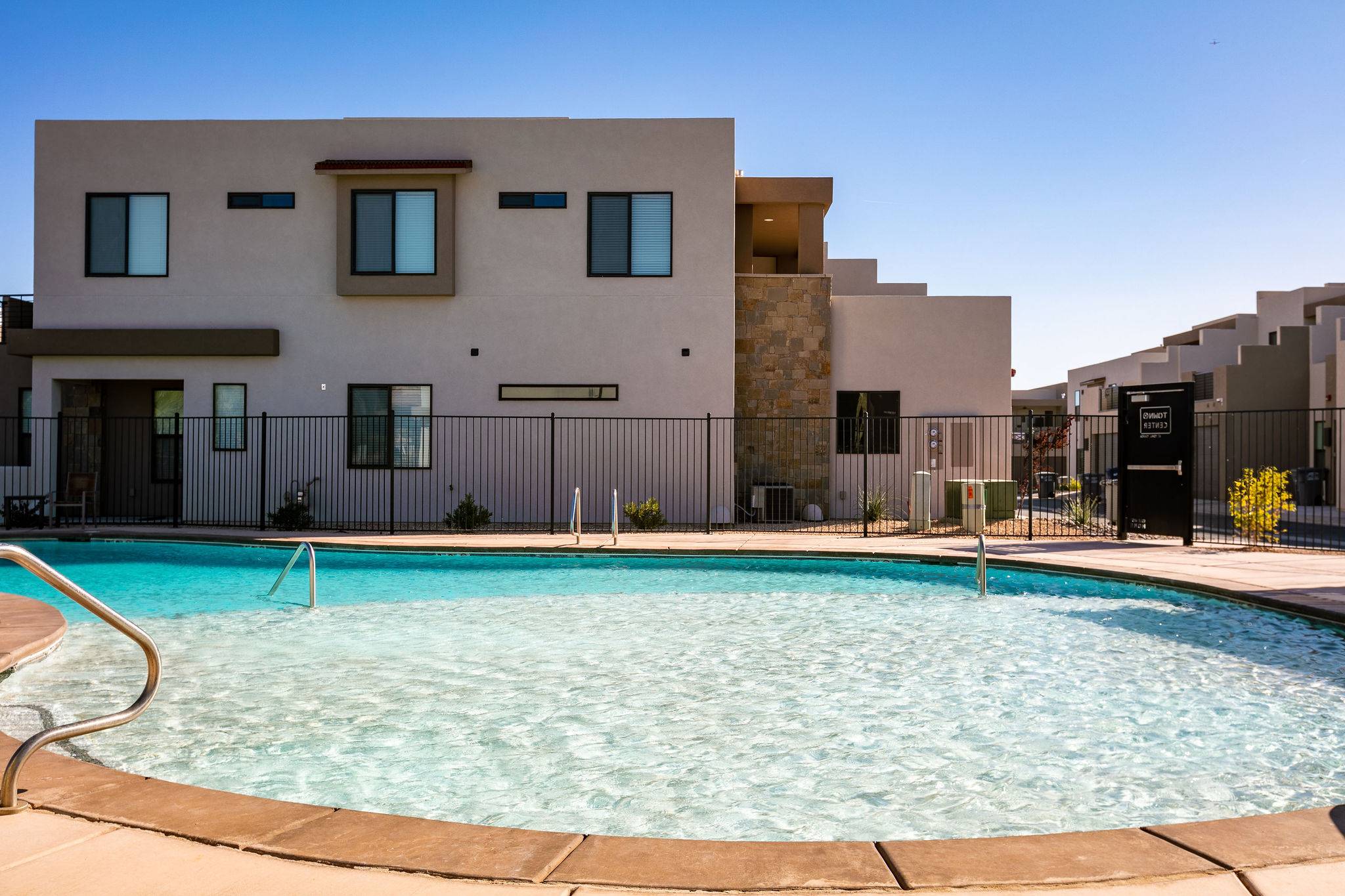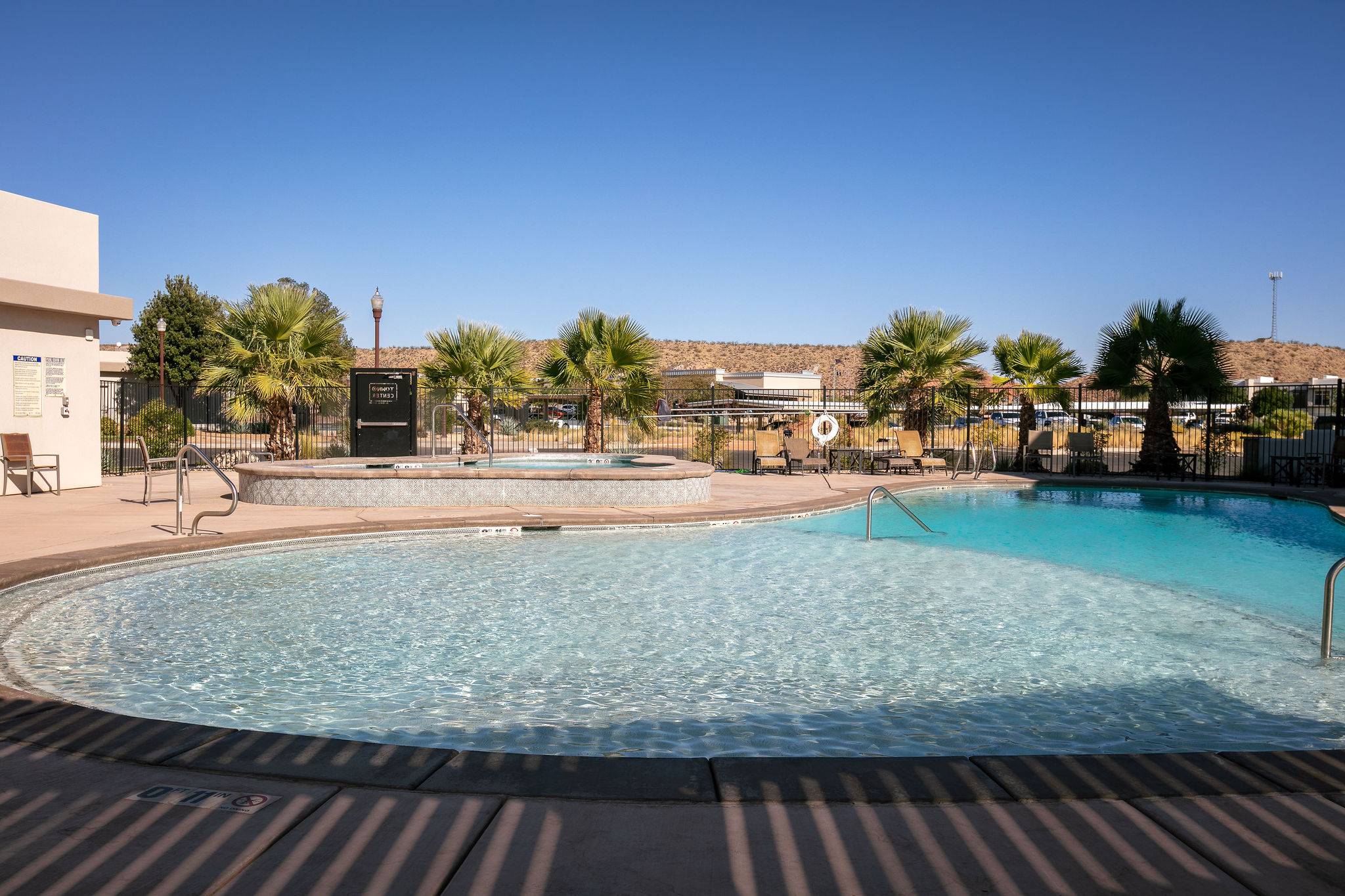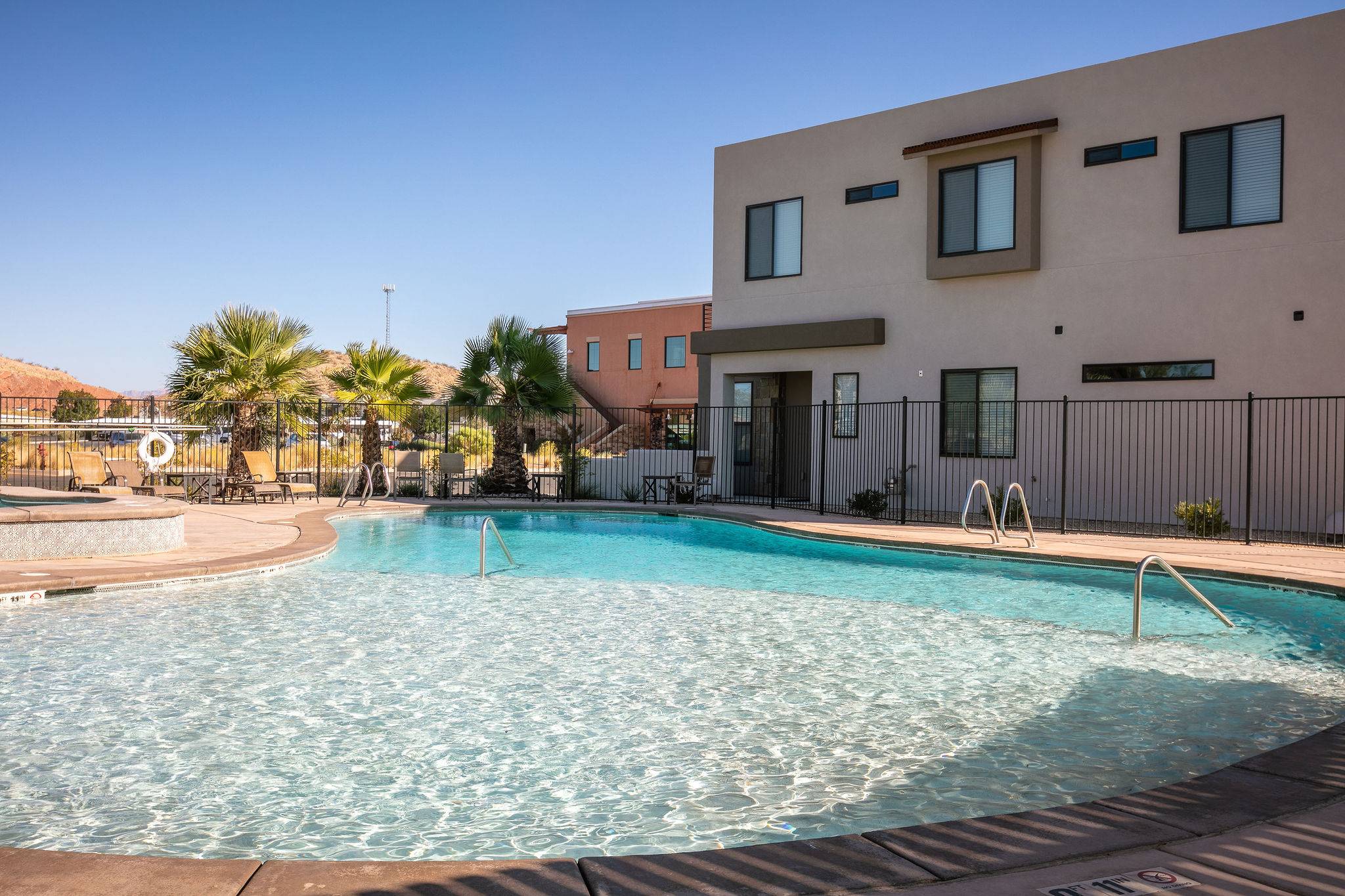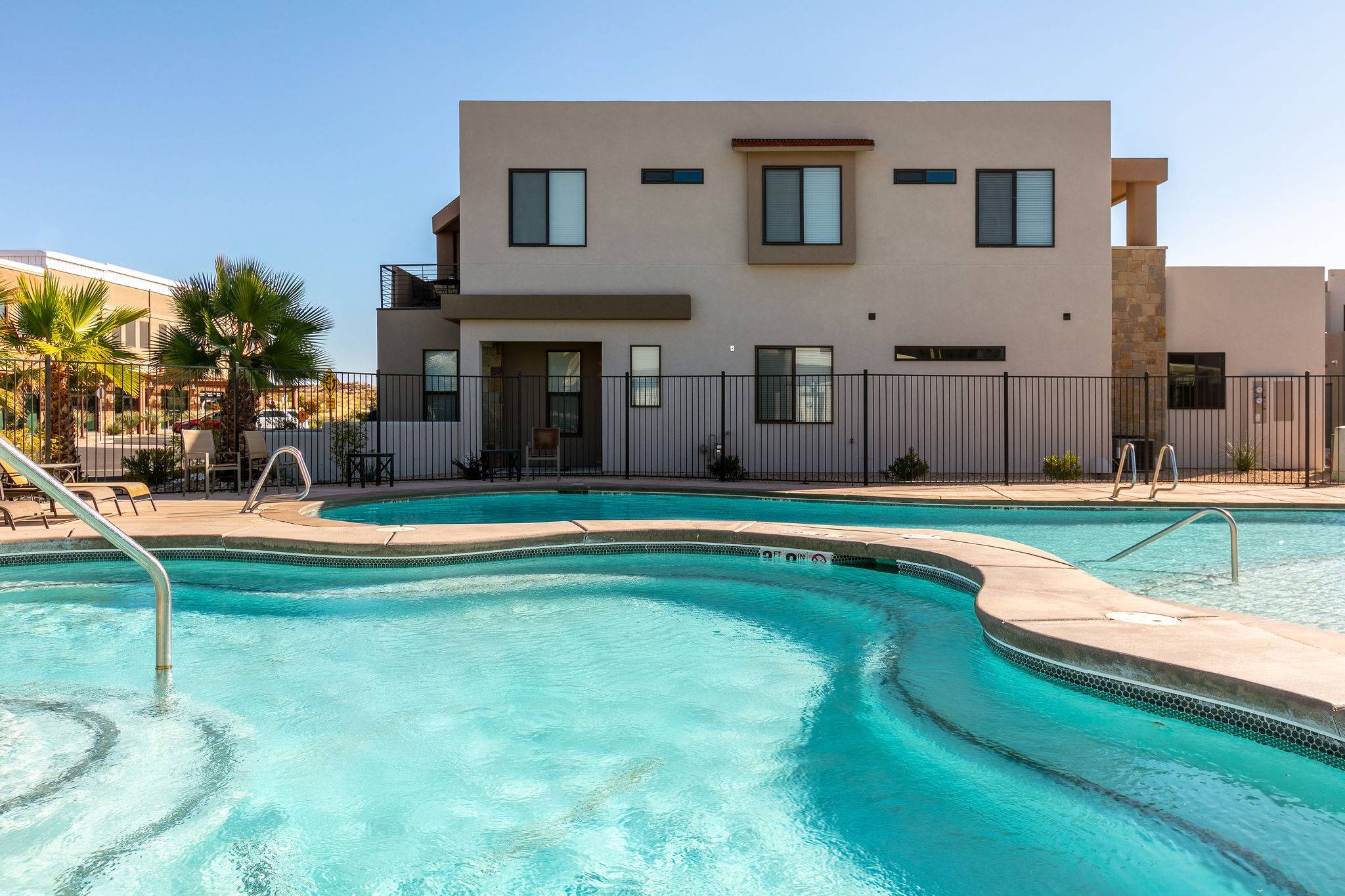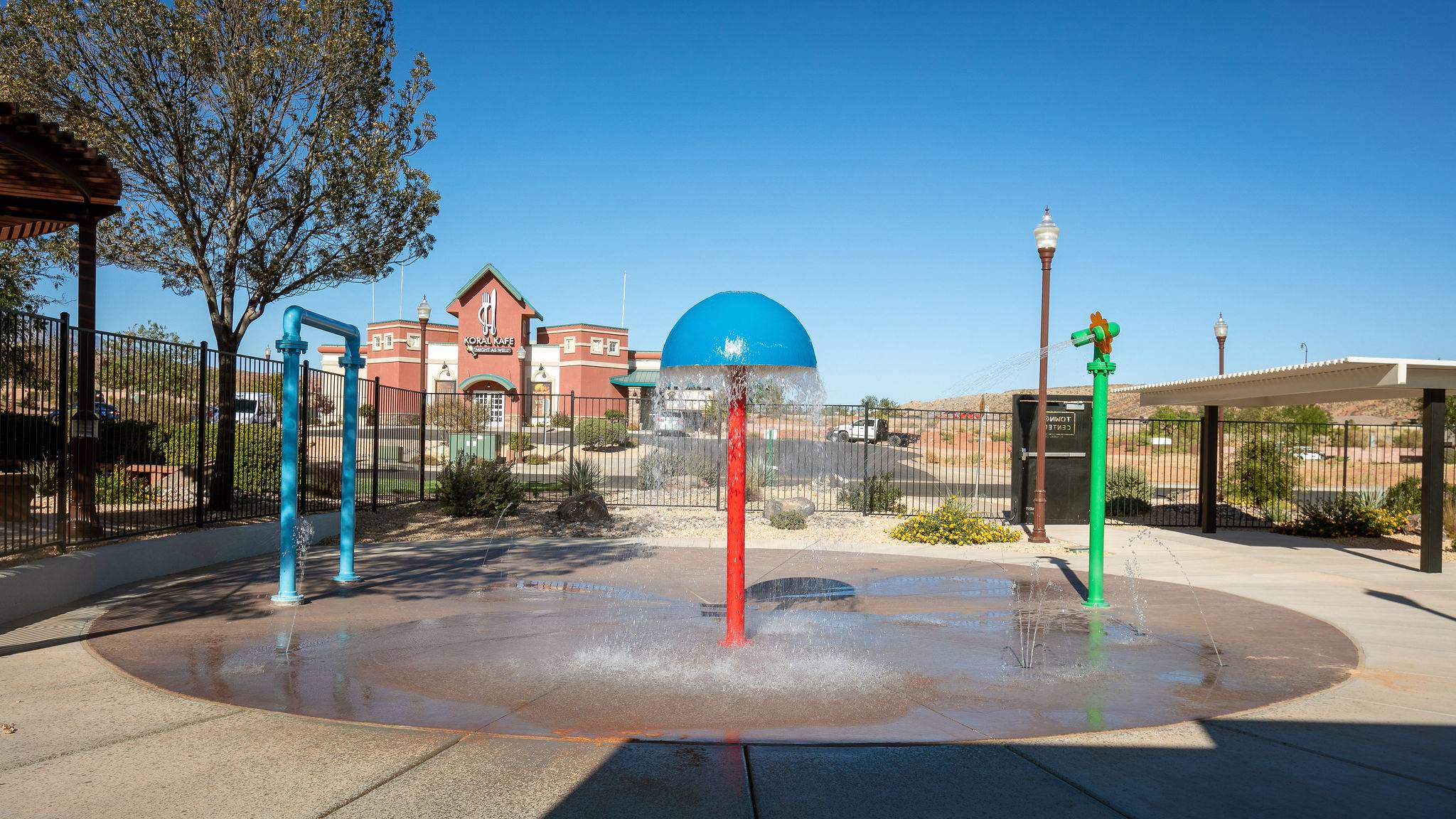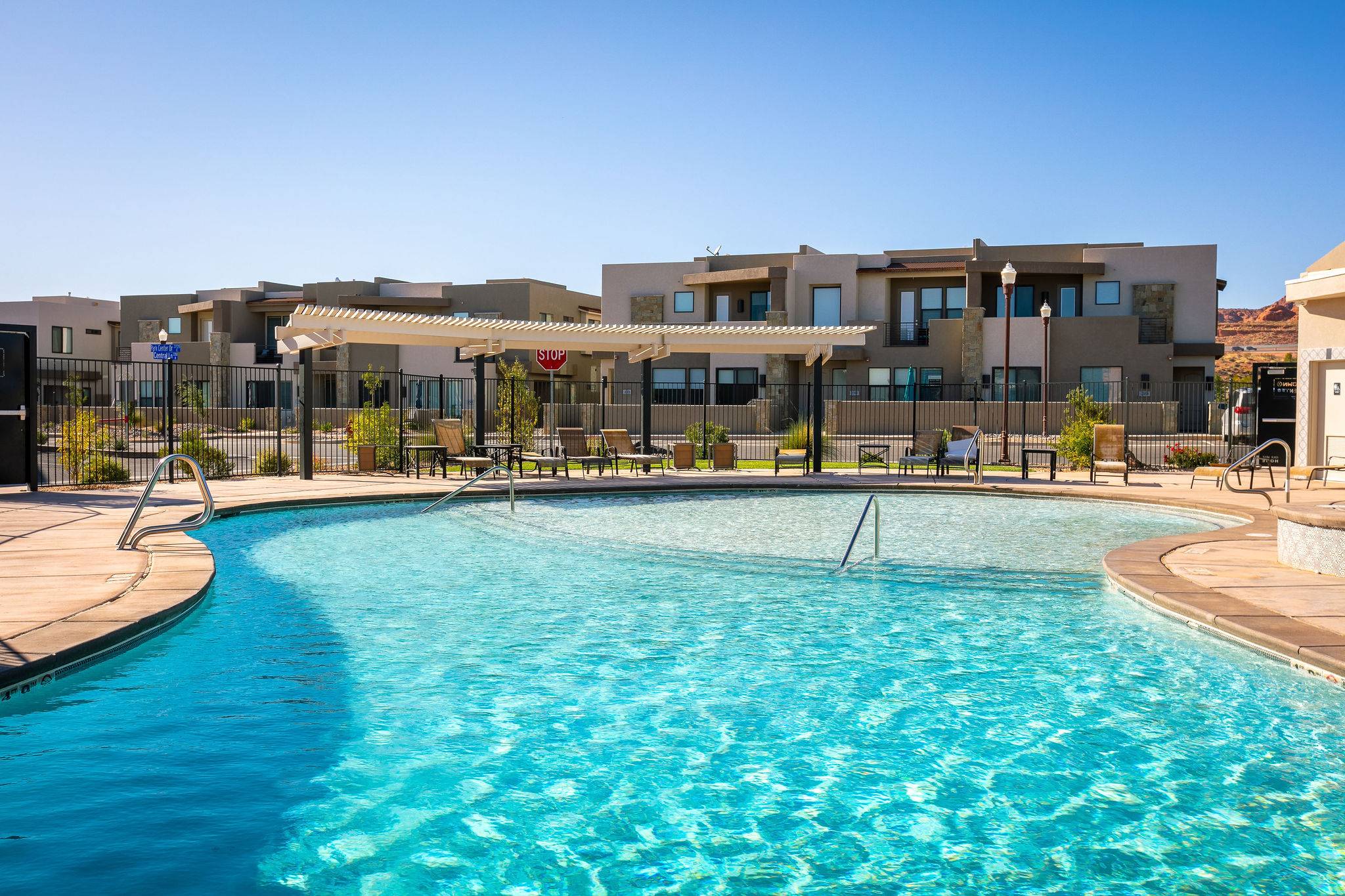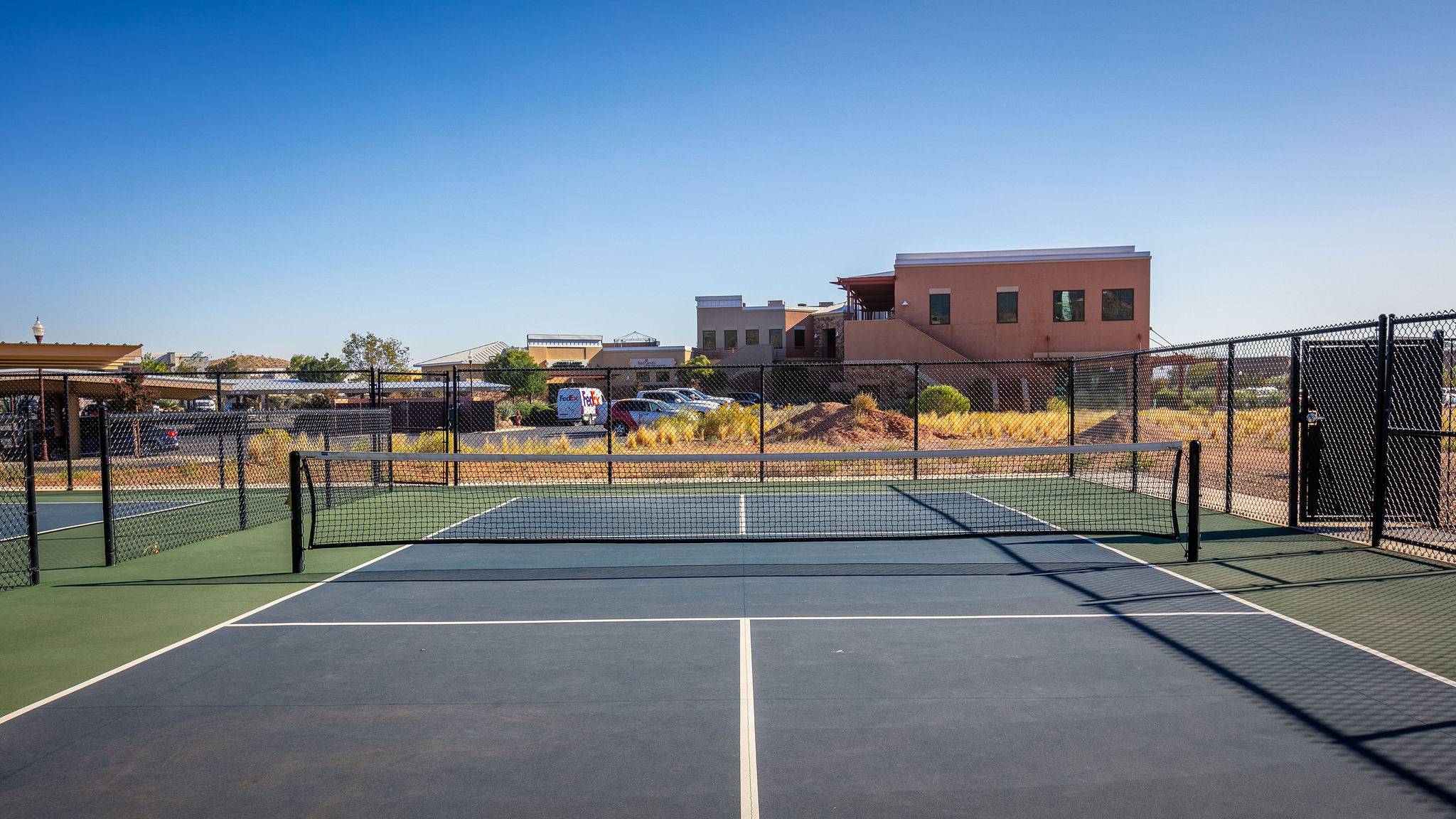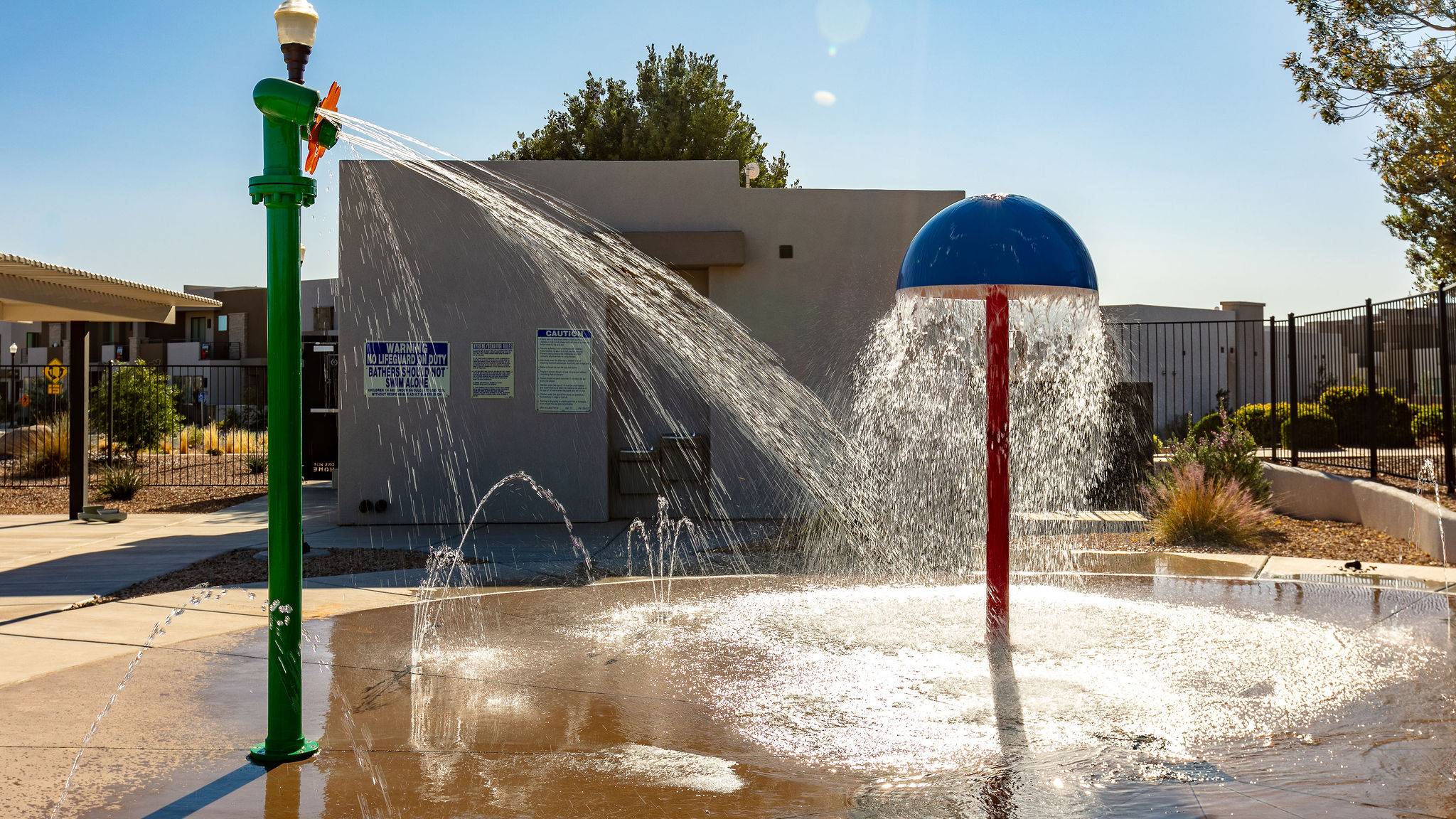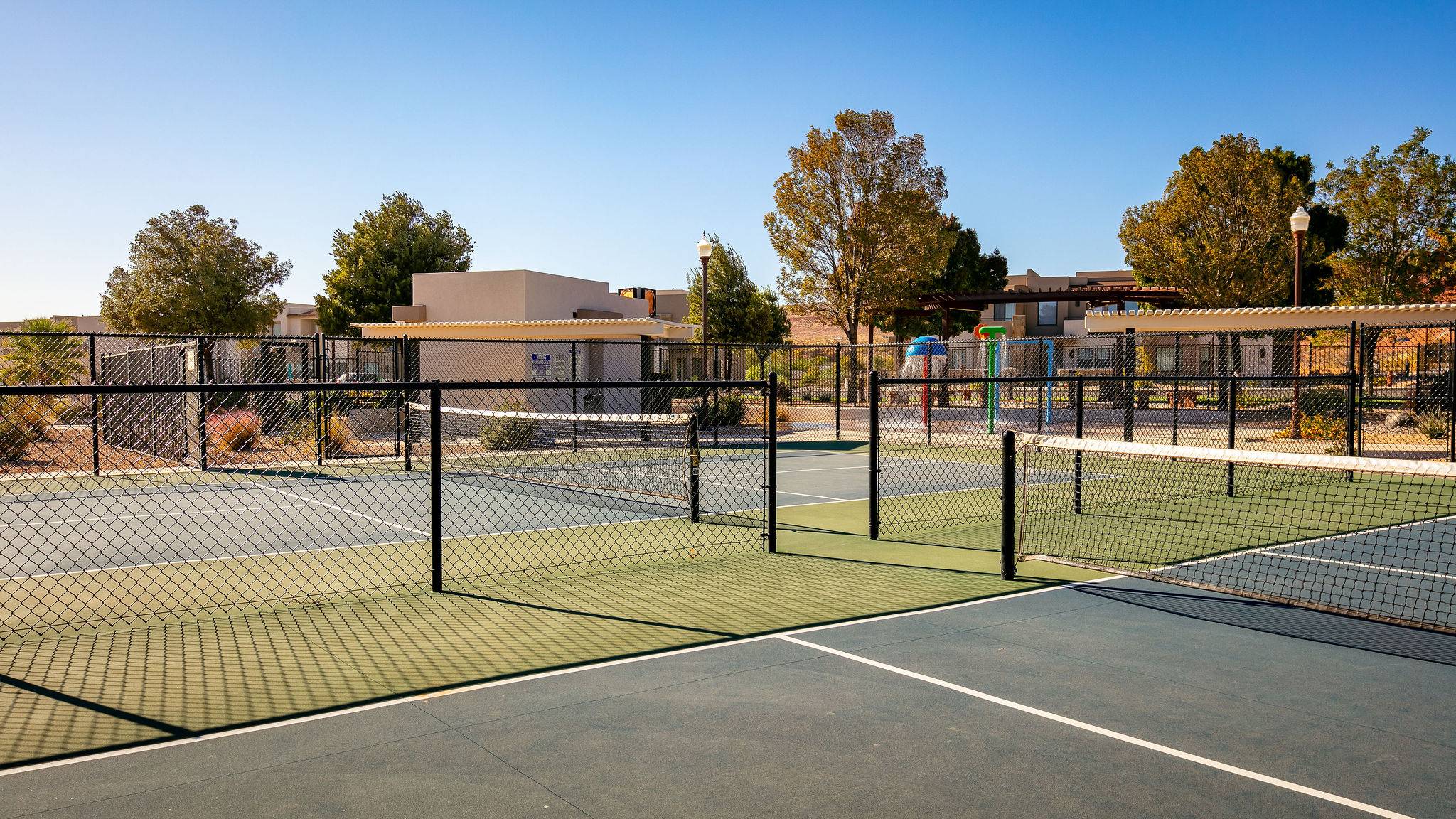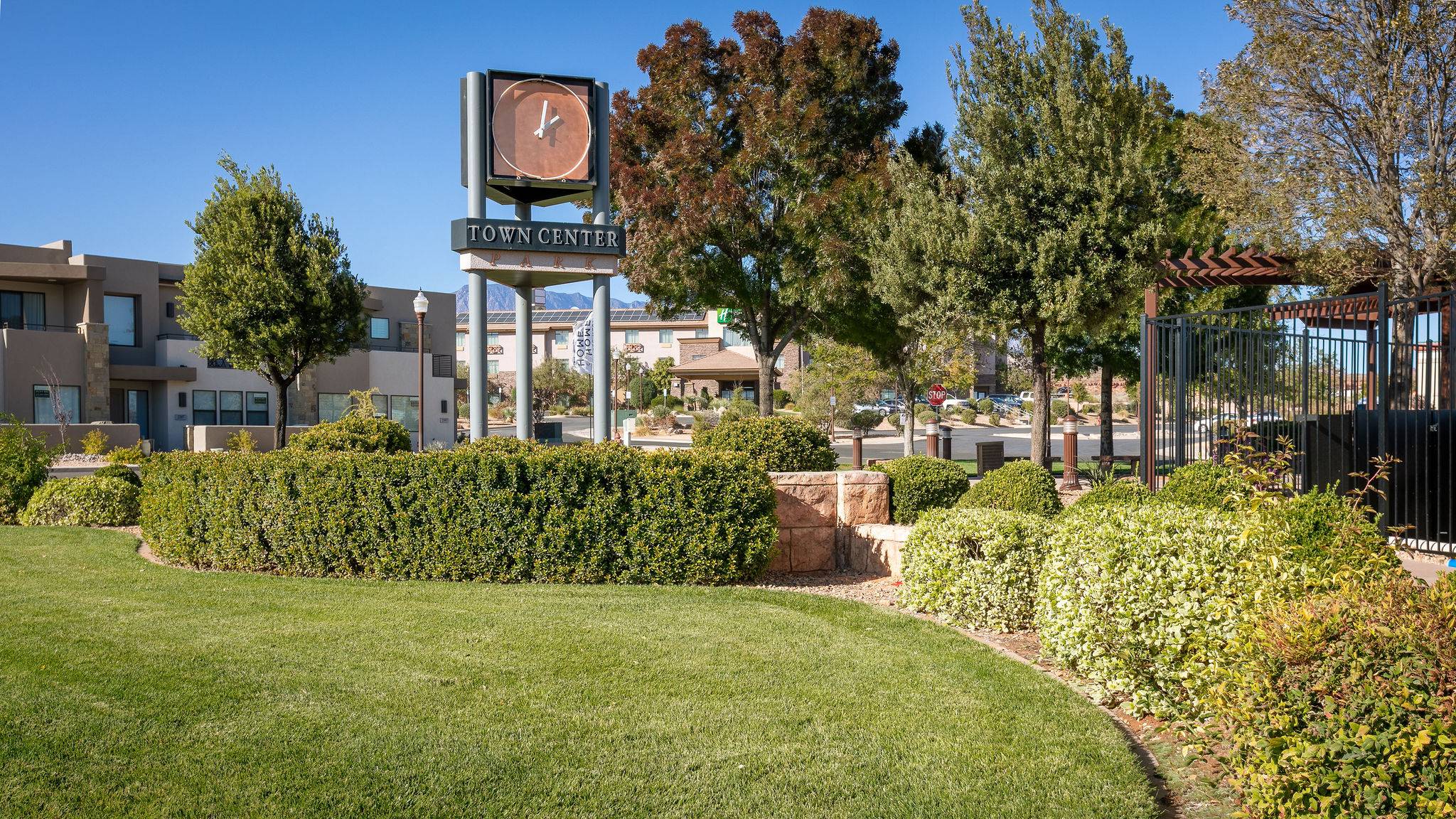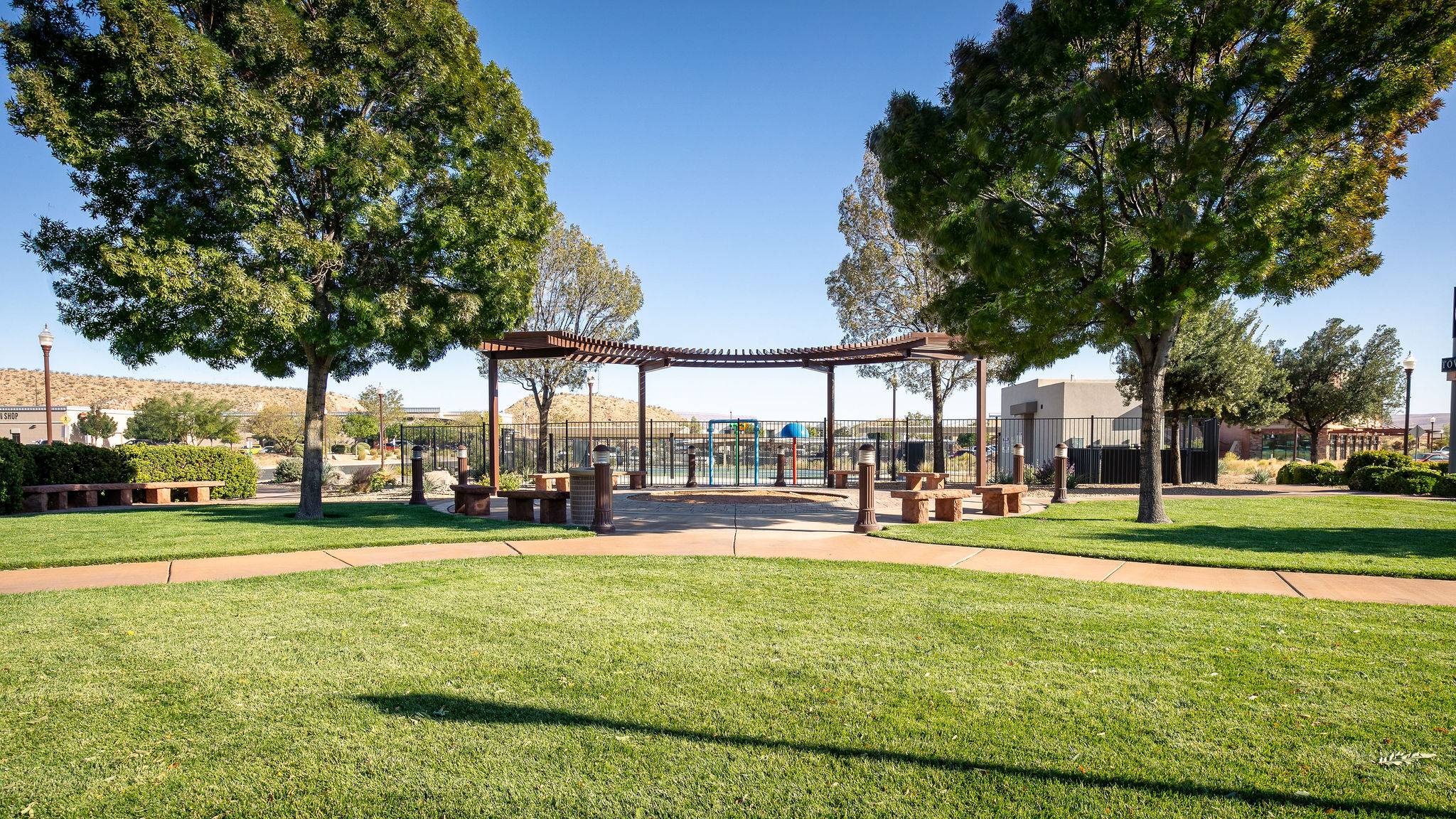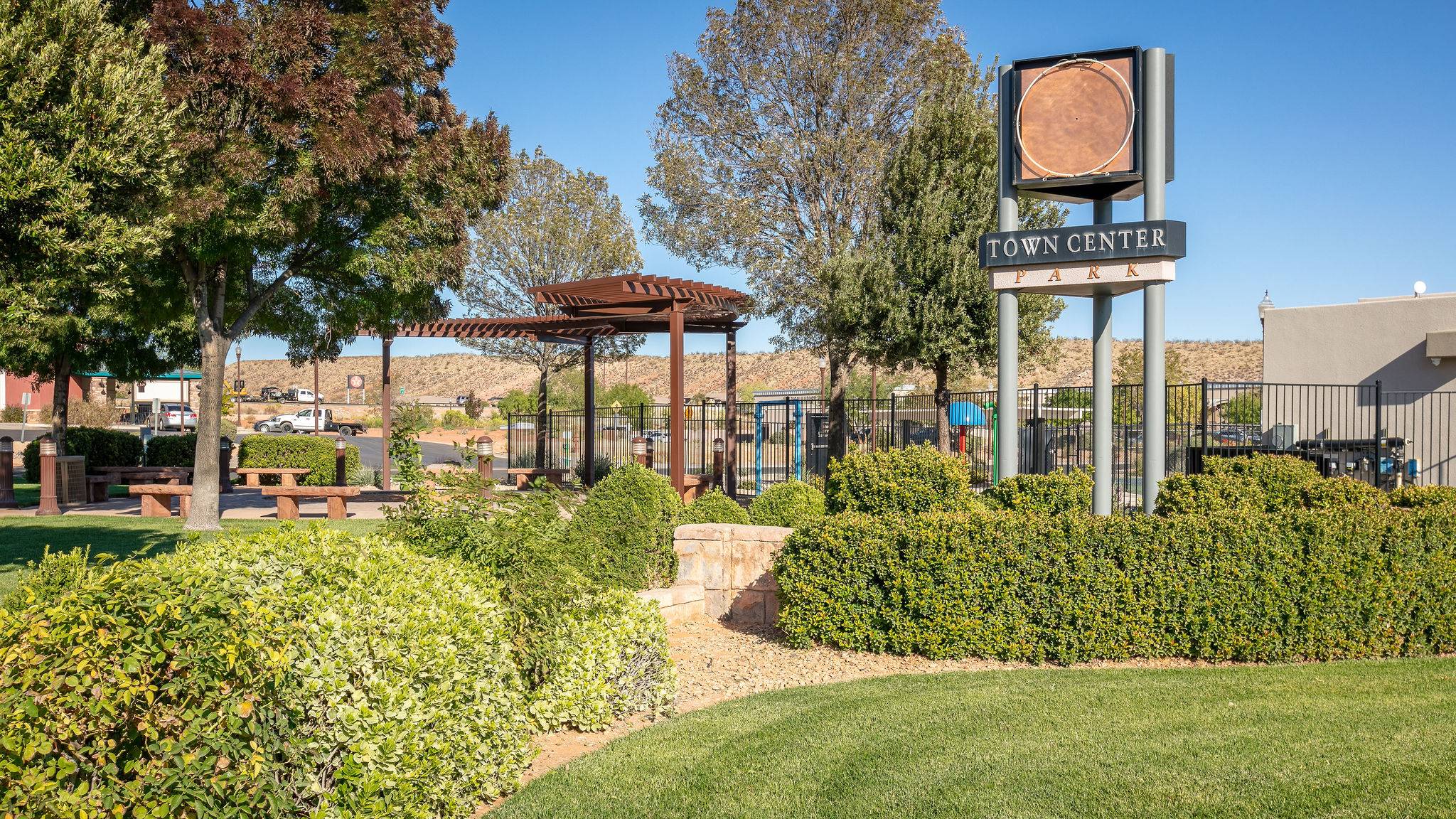 Availability
Key

| | | | | | | | |
| --- | --- | --- | --- | --- | --- | --- | --- |
| # | Night Available | # | Night Unavailable | # | Arrive Only | # | Depart Only |
July 2020
Su
Mo
Tu
We
Th
Fr
Sa

1




2




3




4




5




6




$270

/nt

7




$261

/nt

8




9




10




11




12




13




$285

/nt

14




$279

/nt

15




16




17




18




19




20




21




22




23




24




25




$379

/nt

26




$313

/nt

27




$290

/nt

28




$281

/nt

29




$295

/nt

30




31



August 2020
Su
Mo
Tu
We
Th
Fr
Sa

1




2




$301

/nt

3




$279

/nt

4




$271

/nt

5




$287

/nt

6




7




8




9




$291

/nt

10




$270

/nt

11




$265

/nt

12




$282

/nt

13




$313

/nt

14




$367

/nt

15




$346

/nt

16




17




18




19




20




21




22




$344

/nt

23




$279

/nt

24




$276

/nt

25




$262

/nt

26




$270

/nt

27




$301

/nt

28




$373

/nt

29




$348

/nt

30




$284

/nt

31




$282

/nt
September 2020
Su
Mo
Tu
We
Th
Fr
Sa

1




$270

/nt

2




$276

/nt

3




$312

/nt

4




$443

/nt

5




$421

/nt

6




$377

/nt

7




$377

/nt

8




$289

/nt

9




$299

/nt

10




$342

/nt

11




$405

/nt

12




$398

/nt

13




$328

/nt

14




$313

/nt

15




$311

/nt

16




$432

/nt

17




$530

/nt

18




$614

/nt

19




$605

/nt

20




$357

/nt

21




$330

/nt

22




$321

/nt

23




$334

/nt

24




$399

/nt

25




26




27




$380

/nt

28




$347

/nt

29




$305

/nt

30




$318

/nt
October 2020
Su
Mo
Tu
We
Th
Fr
Sa

1




$484

/nt

2




$715

/nt

3




$704

/nt

4




$611

/nt

5




$518

/nt

6




$481

/nt

7




$494

/nt

8




$574

/nt

9




$651

/nt

10




$643

/nt

11




$539

/nt

12




$550

/nt

13




$498

/nt

14




$477

/nt

15




$544

/nt

16




$616

/nt

17




18




19




20




21




22




23




24




$385

/nt

25




$265

/nt

26




$249

/nt

27




$249

/nt

28




$249

/nt

29




$545

/nt

30




$625

/nt

31




$605

/nt
November 2020
Su
Mo
Tu
We
Th
Fr
Sa

1




$249

/nt

2




$249

/nt

3




$249

/nt

4




$249

/nt

5




$425

/nt

6




$570

/nt

7




$503

/nt

8




$249

/nt

9




$249

/nt

10




$249

/nt

11




$249

/nt

12




$249

/nt

13




$375

/nt

14




$316

/nt

15




$249

/nt

16




$249

/nt

17




$249

/nt

18




$249

/nt

19




$249

/nt

20




$364

/nt

21




$298

/nt

22




$249

/nt

23




$540

/nt

24




$549

/nt

25




$649

/nt

26




$649

/nt

27




$649

/nt

28




$649

/nt

29




$584

/nt

30




$249

/nt
December 2020
Su
Mo
Tu
We
Th
Fr
Sa

1




$249

/nt

2




$249

/nt

3




$249

/nt

4




$301

/nt

5




$276

/nt

6




$249

/nt

7




$249

/nt

8




$249

/nt

9




$249

/nt

10




$249

/nt

11




$276

/nt

12




$279

/nt

13




$249

/nt

14




$249

/nt

15




$249

/nt

16




$249

/nt

17




$249

/nt

18




$276

/nt

19




$287

/nt

20




$249

/nt

21




$474

/nt

22




$472

/nt

23




$500

/nt

24




$511

/nt

25




$538

/nt

26




$546

/nt

27




$496

/nt

28




$486

/nt

29




$481

/nt

30




$518

/nt

31




$641

/nt
January 2021
Su
Mo
Tu
We
Th
Fr
Sa

1




$547

/nt

2




$547

/nt

3




$493

/nt

4




$249

/nt

5




$249

/nt

6




$260

/nt

7




$273

/nt

8




$296

/nt

9




$295

/nt

10




$249

/nt

11




$249

/nt

12




$249

/nt

13




$254

/nt

14




$266

/nt

15




$359

/nt

16




$354

/nt

17




$323

/nt

18




$300

/nt

19




$249

/nt

20




$249

/nt

21




$260

/nt

22




$299

/nt

23




$297

/nt

24




$266

/nt

25




$249

/nt

26




$249

/nt

27




$249

/nt

28




$276

/nt

29




$320

/nt

30




$321

/nt

31




$288

/nt
February 2021
Su
Mo
Tu
We
Th
Fr
Sa

1




$268

/nt

2




$267

/nt

3




$281

/nt

4




$322

/nt

5




$362

/nt

6




$362

/nt

7




$323

/nt

8




$316

/nt

9




$318

/nt

10




$330

/nt

11




$391

/nt

12




$584

/nt

13




$586

/nt

14




$598

/nt

15




$501

/nt

16




$363

/nt

17




$374

/nt

18




$452

/nt

19




$466

/nt

20




$474

/nt

21




$408

/nt

22




$389

/nt

23




$378

/nt

24




$382

/nt

25




$469

/nt

26




$485

/nt

27




$486

/nt

28




$409

/nt
March 2021
Su
Mo
Tu
We
Th
Fr
Sa

1




$384

/nt

2




$365

/nt

3




$372

/nt

4




$461

/nt

5




$479

/nt

6




$587

/nt

7




$502

/nt

8




$474

/nt

9




$460

/nt

10




$473

/nt

11




$557

/nt

12




$602

/nt

13




$589

/nt

14




$502

/nt

15




$482

/nt

16




$472

/nt

17




$484

/nt

18




$561

/nt

19




$614

/nt

20




$602

/nt

21




$511

/nt

22




$498

/nt

23




$496

/nt

24




$396

/nt

25




$472

/nt

26




$520

/nt

27




$624

/nt

28




$510

/nt

29




$478

/nt

30




$540

/nt

31




$536

/nt
April 2021
Su
Mo
Tu
We
Th
Fr
Sa

1




$637

/nt

2




$695

/nt

3




$682

/nt

4




$549

/nt

5




$506

/nt

6




$553

/nt

7




$510

/nt

8




$605

/nt

9




$666

/nt

10




$651

/nt

11




$384

/nt

12




$322

/nt

13




$394

/nt

14




$345

/nt

15




$448

/nt

16




$510

/nt

17




$491

/nt

18




$364

/nt

19




$319

/nt

20




$345

/nt

21




$338

/nt

22




$411

/nt

23




$482

/nt

24




$469

/nt

25




$355

/nt

26




$308

/nt

27




$308

/nt

28




$323

/nt

29




$398

/nt

30




$462

/nt
May 2021
Su
Mo
Tu
We
Th
Fr
Sa

1




$457

/nt

2




$344

/nt

3




$299

/nt

4




$289

/nt

5




$529

/nt

6




$380

/nt

7




$440

/nt

8




$442

/nt

9




$337

/nt

10




$296

/nt

11




$286

/nt

12




$310

/nt

13




$371

/nt

14




$430

/nt

15




$439

/nt

16




$340

/nt

17




$455

/nt

18




$447

/nt

19




$465

/nt

20




$376

/nt

21




$431

/nt

22




$443

/nt

23




$361

/nt

24




$537

/nt

25




$517

/nt

26




$521

/nt

27




$394

/nt

28




$668

/nt

29




$679

/nt

30




$604

/nt

31




$586

/nt
June 2021
Su
Mo
Tu
We
Th
Fr
Sa

1




$514

/nt

2




$517

/nt

3




$410

/nt

4




$459

/nt

5




$463

/nt

6




$613

/nt

7




$645

/nt

8




$361

/nt

9




$373

/nt

10




$415

/nt

11




$461

/nt

12




$455

/nt

13




$392

/nt

14




$375

/nt

15




$367

/nt

16




$380

/nt

17




$420

/nt

18




$464

/nt

19




$459

/nt

20




$383

/nt

21




$376

/nt

22




$460

/nt

23




$386

/nt

24




$426

/nt

25




$468

/nt

26




$462

/nt

27




$371

/nt

28




$374

/nt

29




$364

/nt

30




$382

/nt