Row Wrapper 2
Arcadia #06
Capacity
5 Bedrooms
5 Bath
Sleeps 10
About
Acadia #6 offers you beauty, luxury and family entertainment galore! Come and have the time of your lives. 5 bedroom and 5 bathrooms!
Sleeps up to 10. King master bedroom, 2nd king bedroom, bedroom 3 & 4 have queen suites, 5th bedroom has twin beds.
This gorgeous new home provides all the fun your family needs just outside the door at the incredible Arcadia Resort and then a fabulous home to relax and unwind in. The home has two large living spaces and a covered patio with amazing views of the Red Mountains that St. George is famous for. The living room has plenty of seating on the sofas and reclining chairs to watch a little TV and you can also enjoy a cozy fire. The dining room is large and roomy and will seat up to 8 with additional seating at the counter on the 4 bar stools. The kitchen is well equipped with all you need to prepare and serve your family meals and so appealing with the stainless steel appliances (including a gas cook top stove), awesome lighting and quartz countertops. There is a gas grill for additional cooking options on the deck outside the sliding glass door. Located on this floor is the king master bedroom and bathroom suite, so lovely and ideal as it includes a TV. There is also an additional second bedroom on this level with the queen bed and it has a full bathroom as well.
Upstairs is and incredible spacious second living space. A large sectional sofa and two chairs give you plenty of room to watch TV or step out onto the patio covered deck with amazing views and two outdoor patio sofas. There is a mini kitchen with a microwave and fridge for fun snack options and a fun game table and chairs for some gaming competitions. The three other bedrooms are upstairs as well. The second master king bedroom on suite, another queen bedroom with full bathroom and last but not least, the bedroom with the two darling twin beds. There is an additional full bathroom as well on this floor.
Amenities include:
Wifi
TV and cable channels
Full washer and Dryer
All linens and towels
Full functioning Kitchen
2 indoor living spaces
Double car garage
Grill
5 bedrooms
5 bathrooms
ARCADIA RESORT and all the amenities it provides including: clubhouse, lazy river, water slides and pools and more!
And so much more.
NO SMOKING, NO PETS
Take advantage of the lower prices while there in ongoing construction in this community. Fortunately, all units surrounding this villa are completed and no construction will disrupt your stay.
Frequently Asked Questions
• 2 minutes or 0.9 miles to the closest grocery store (Harmon's)
• 10 minutes or 4.3 miles to Snow Canyon
• 14 minutes or 6.3 miles to downtown St. George
• 9 minutes or 3.7 miles to Tuacahn Amphitheater
• 29 minutes or 20 miles to St. George Regional Airport
• 38 minutes or 25.7 miles to Sand Hollow State Park
• 67 minutes or 48.2 miles to Zion National Park
• 90 minutes or 86.8 miles to Brian Head Ski Resort
• 130 minutes or 126 miles to Las Vegas
Features
Amenities
Full Kitchen
Refrigerator
Coffee Maker
Ice Maker
Microwave
Toaster
Central Air
Ceiling Fans
Linens
Washer & Dryer
High Speed Internet
Santa Clara
Photos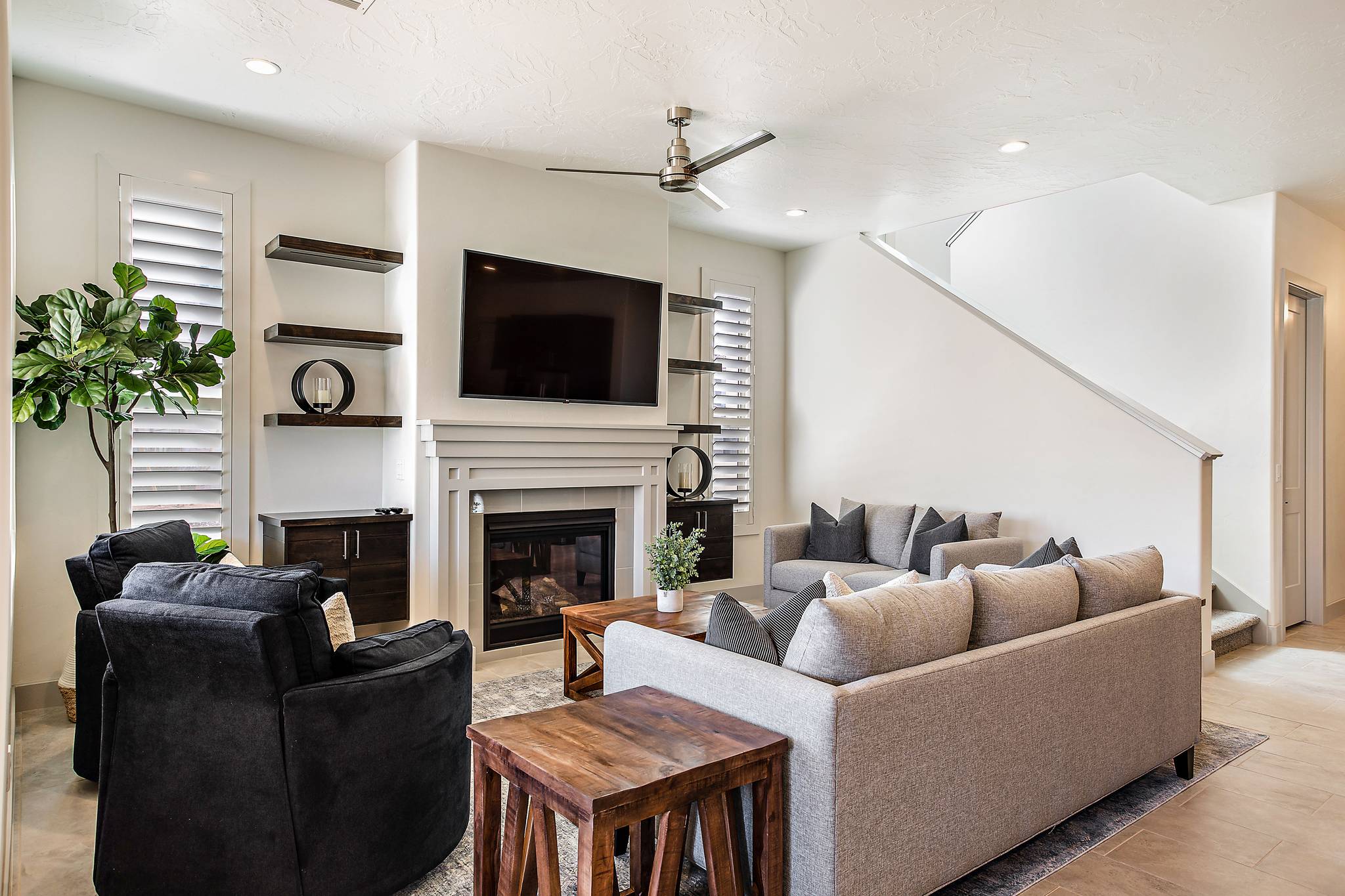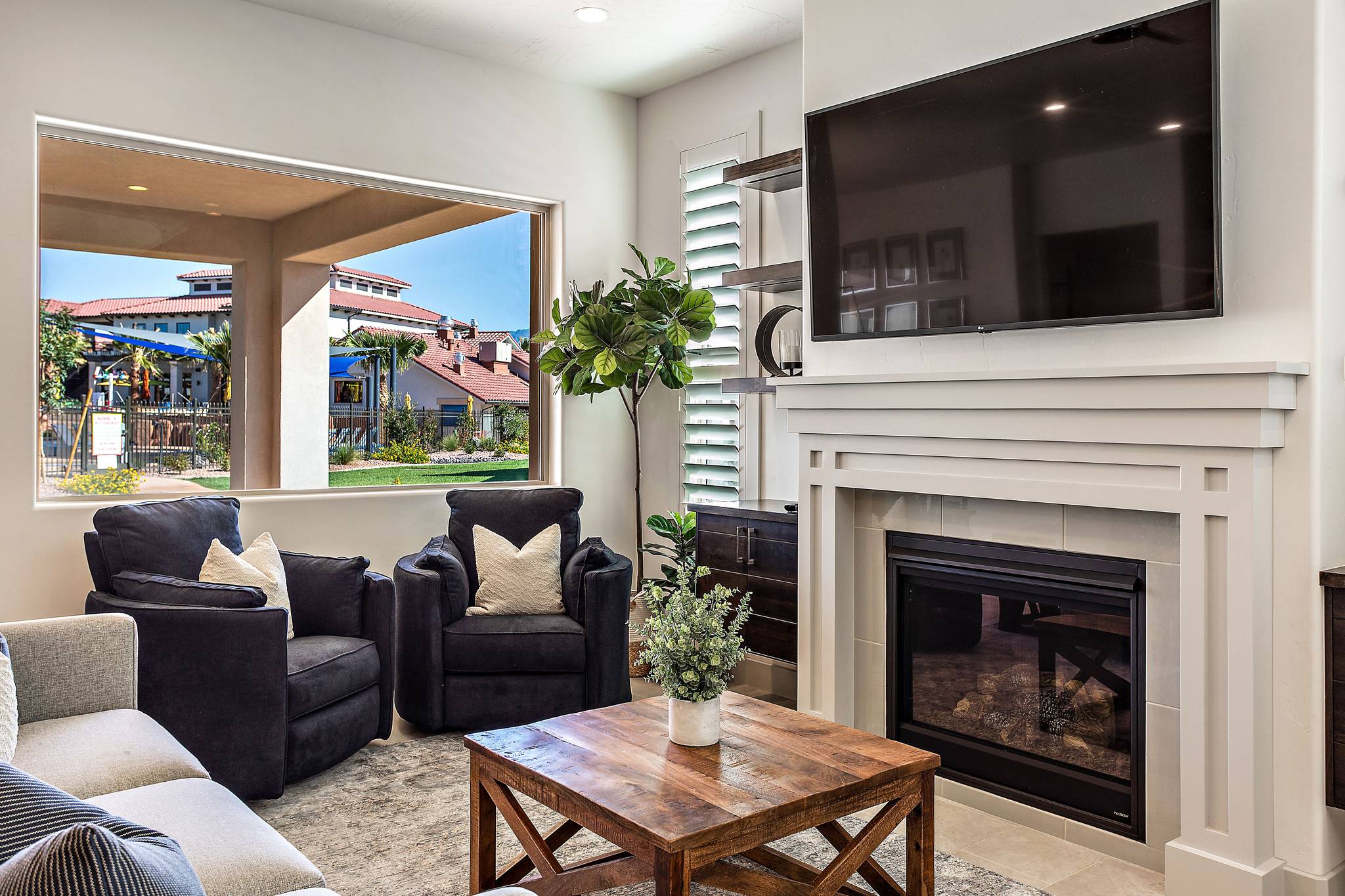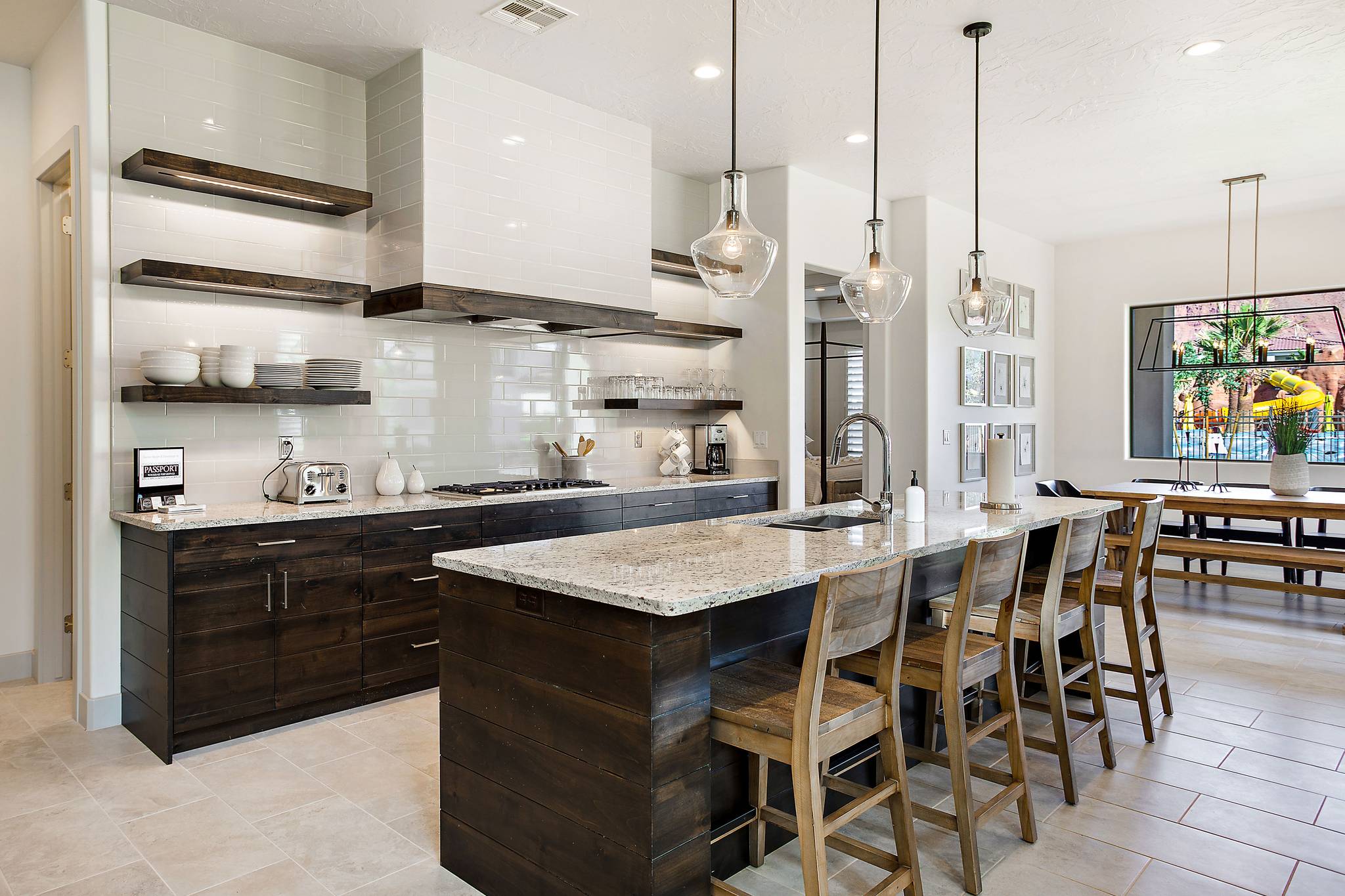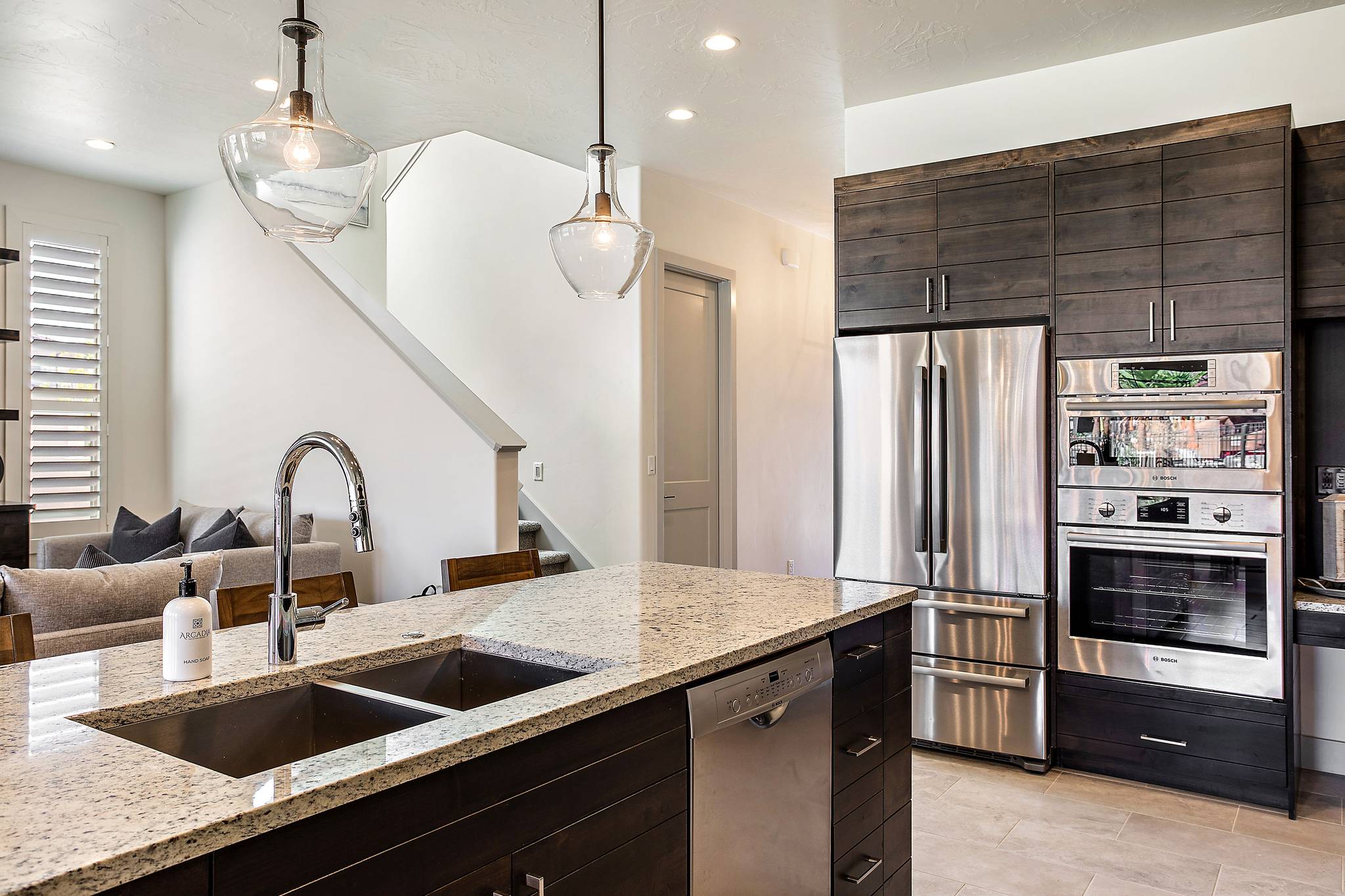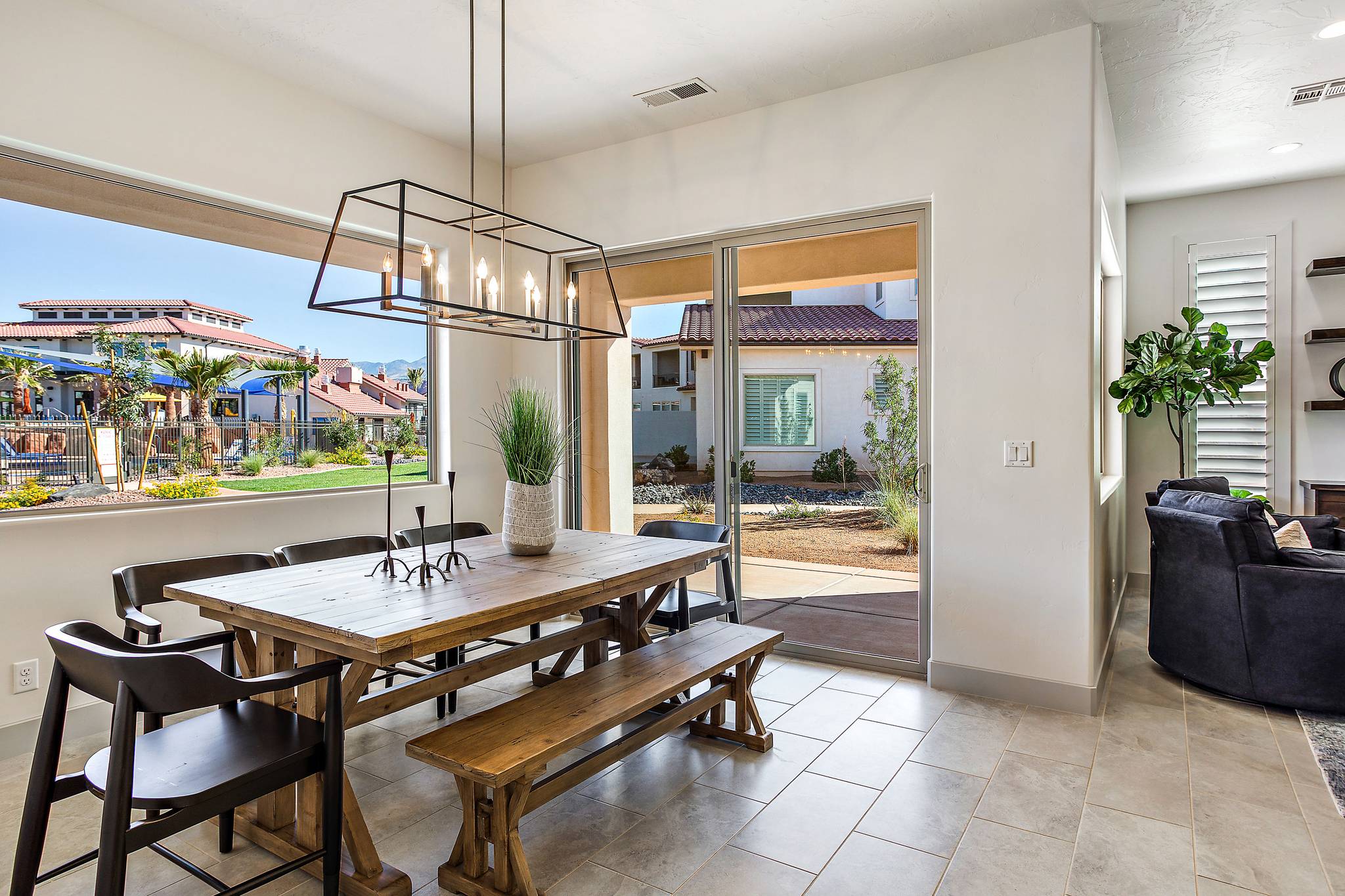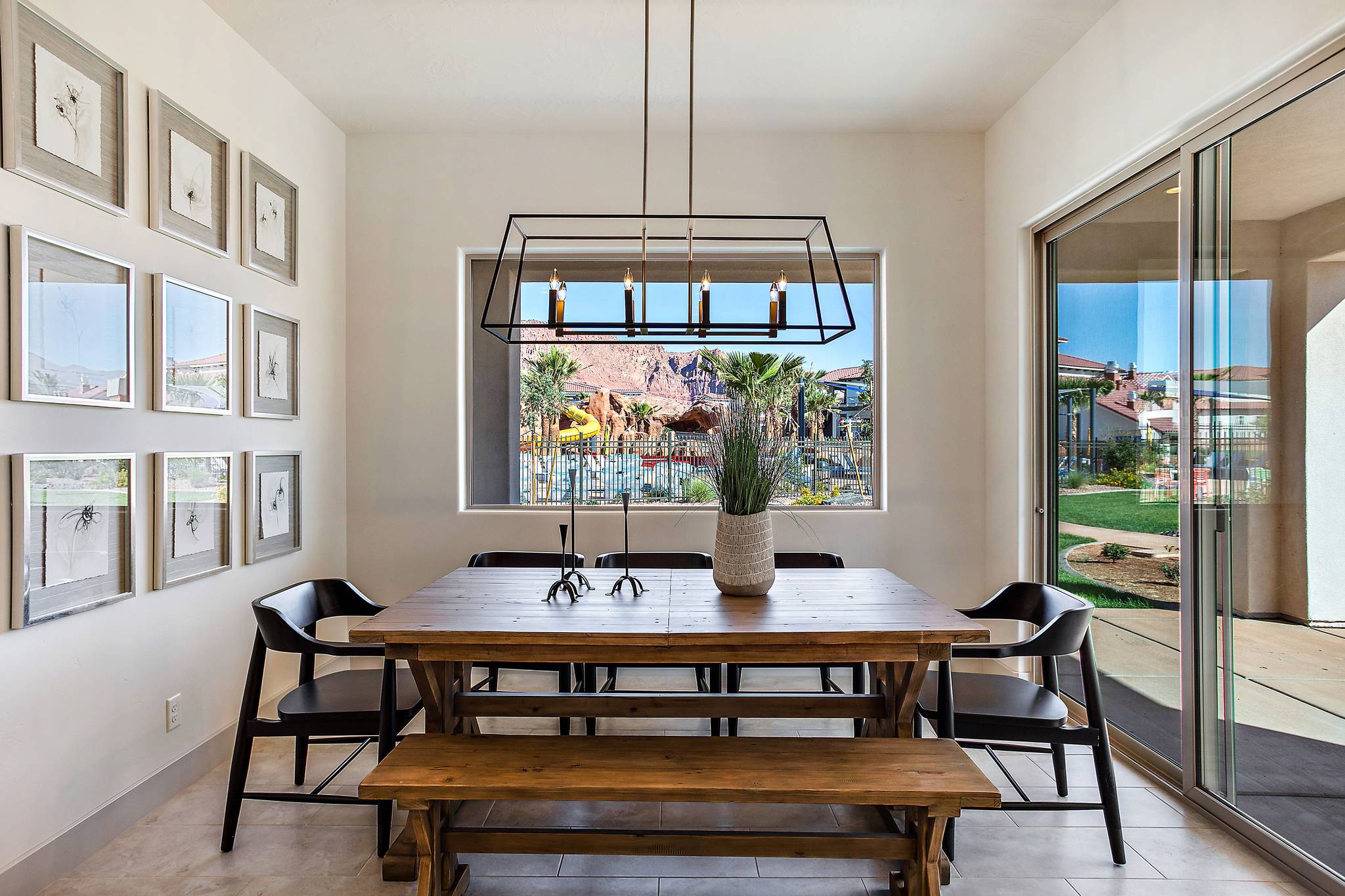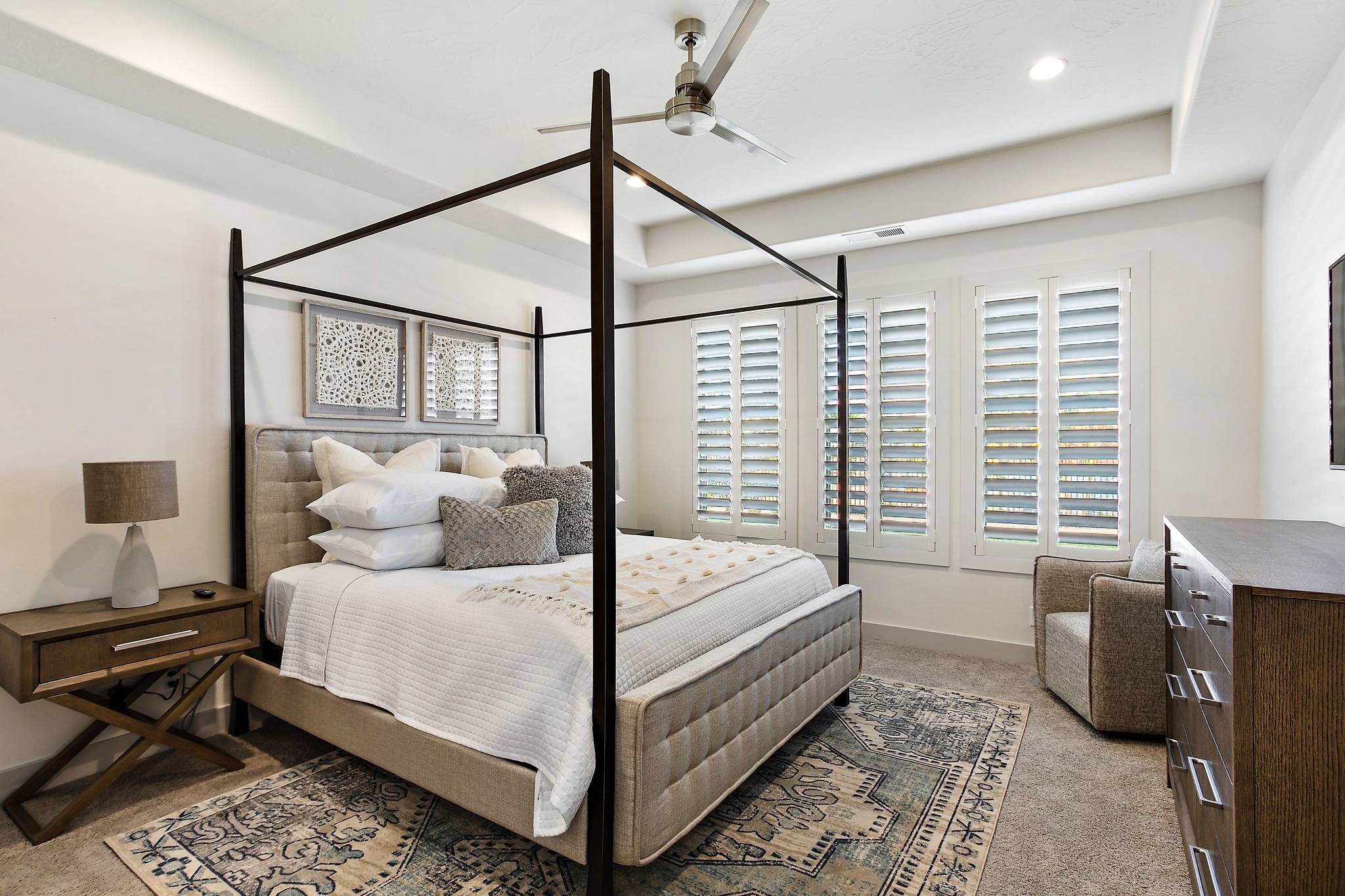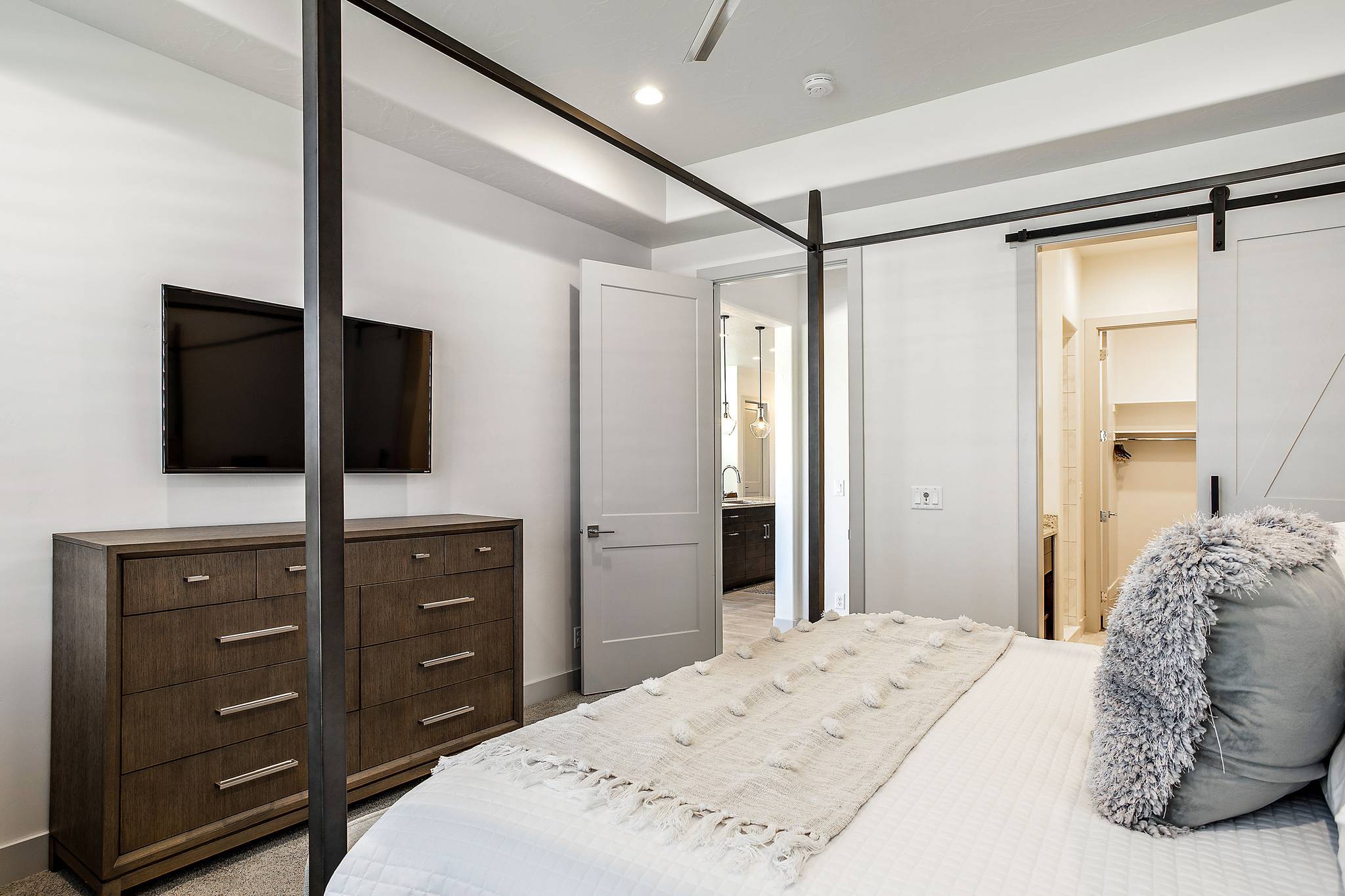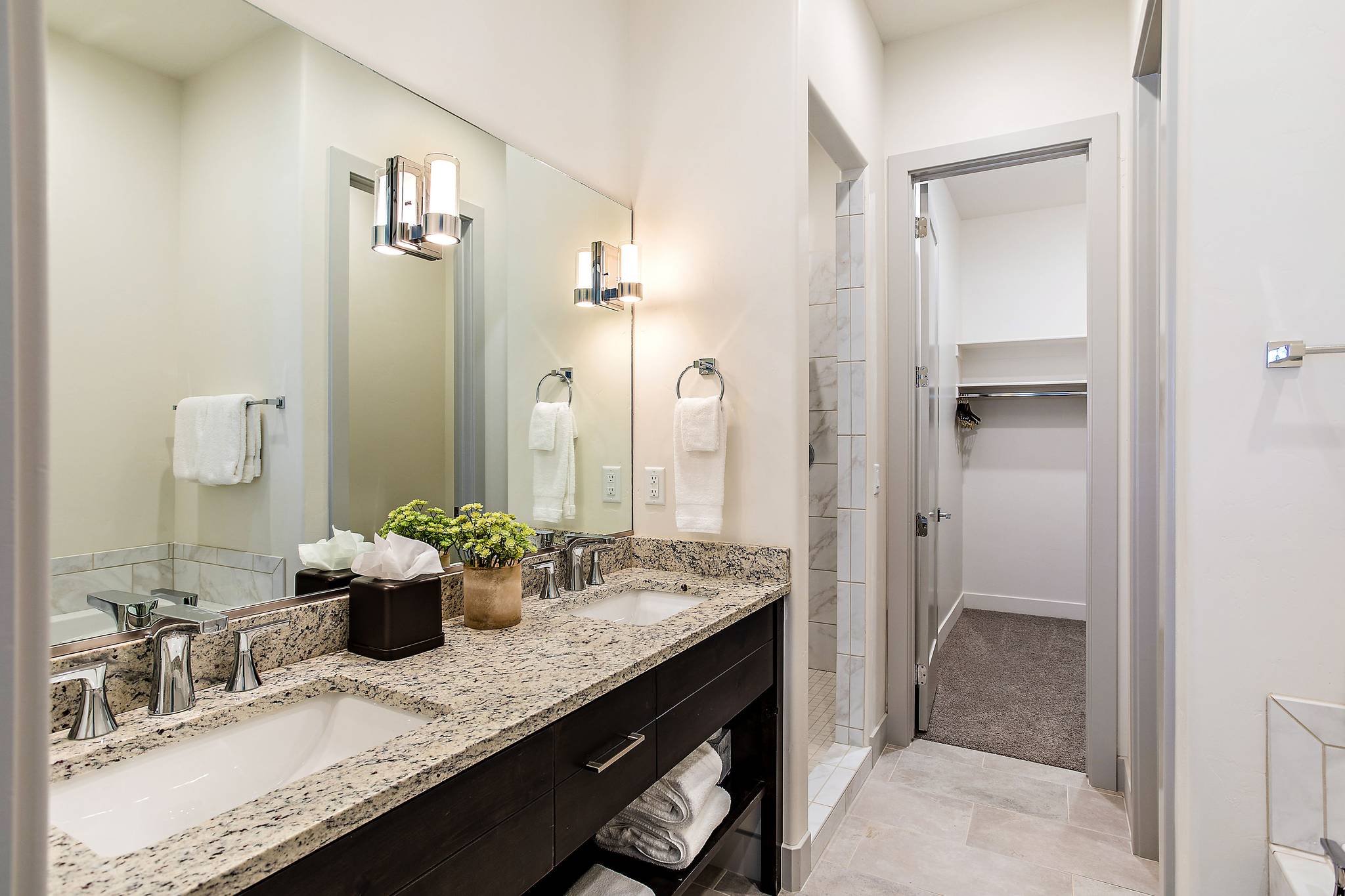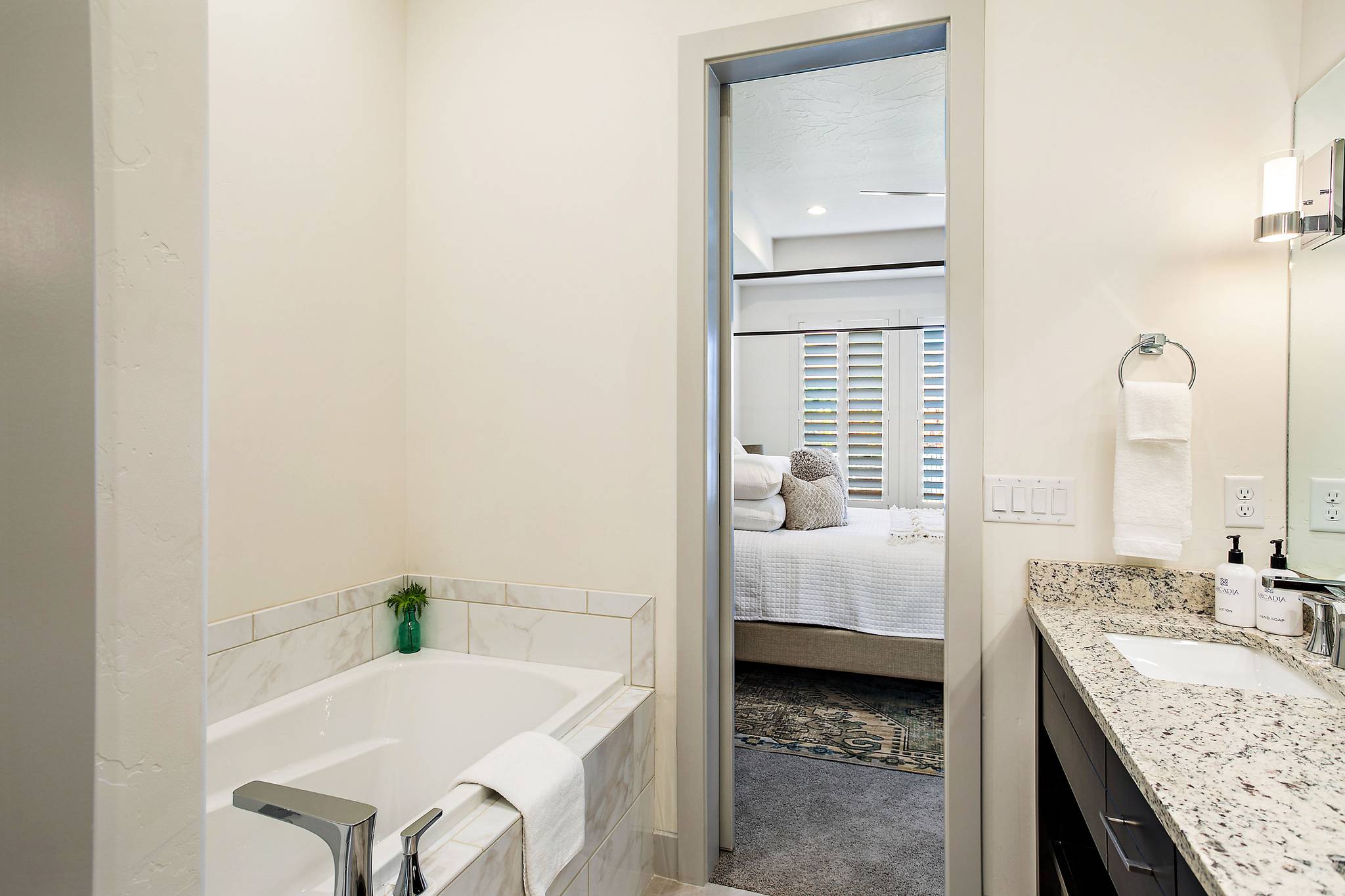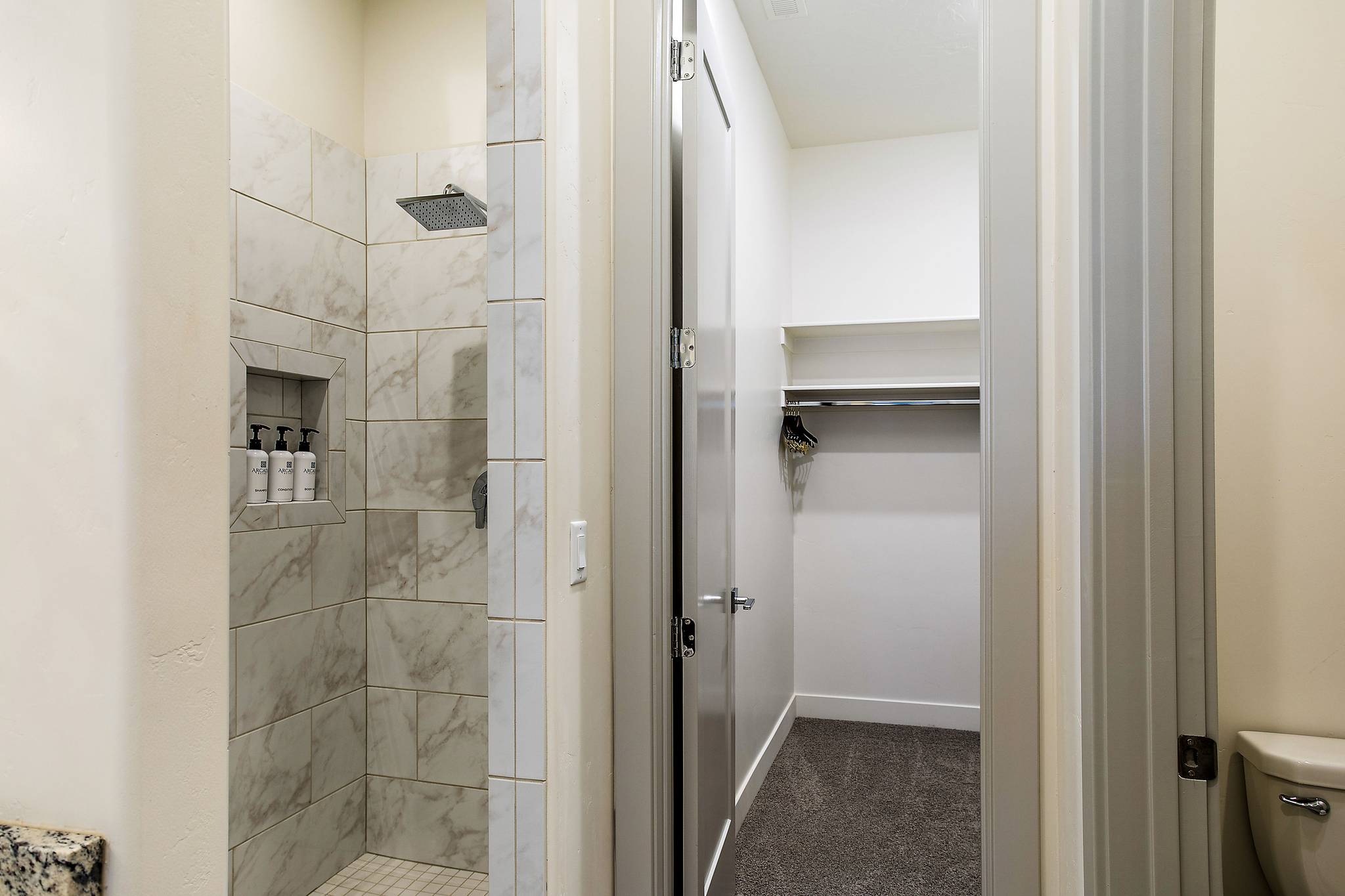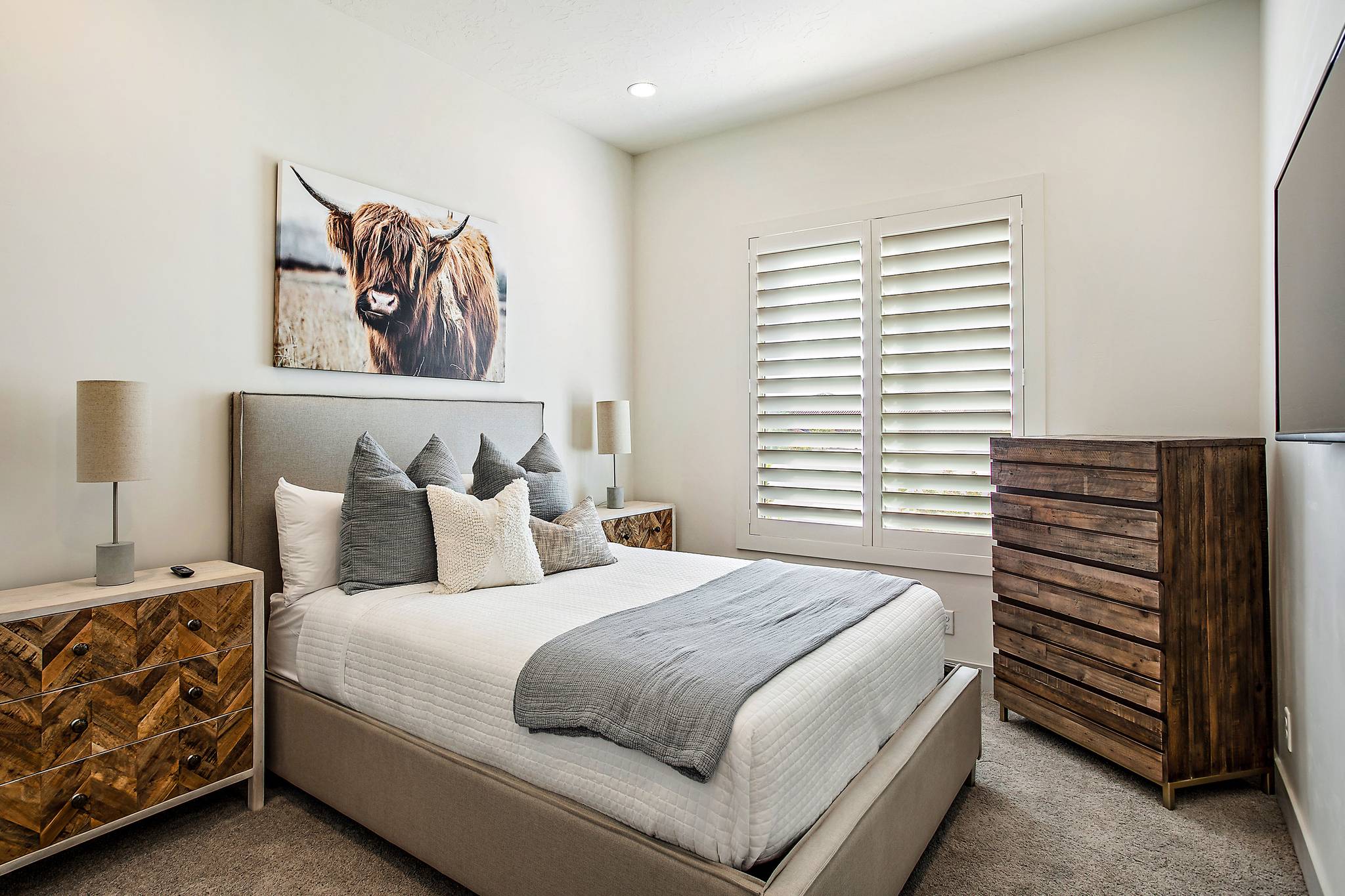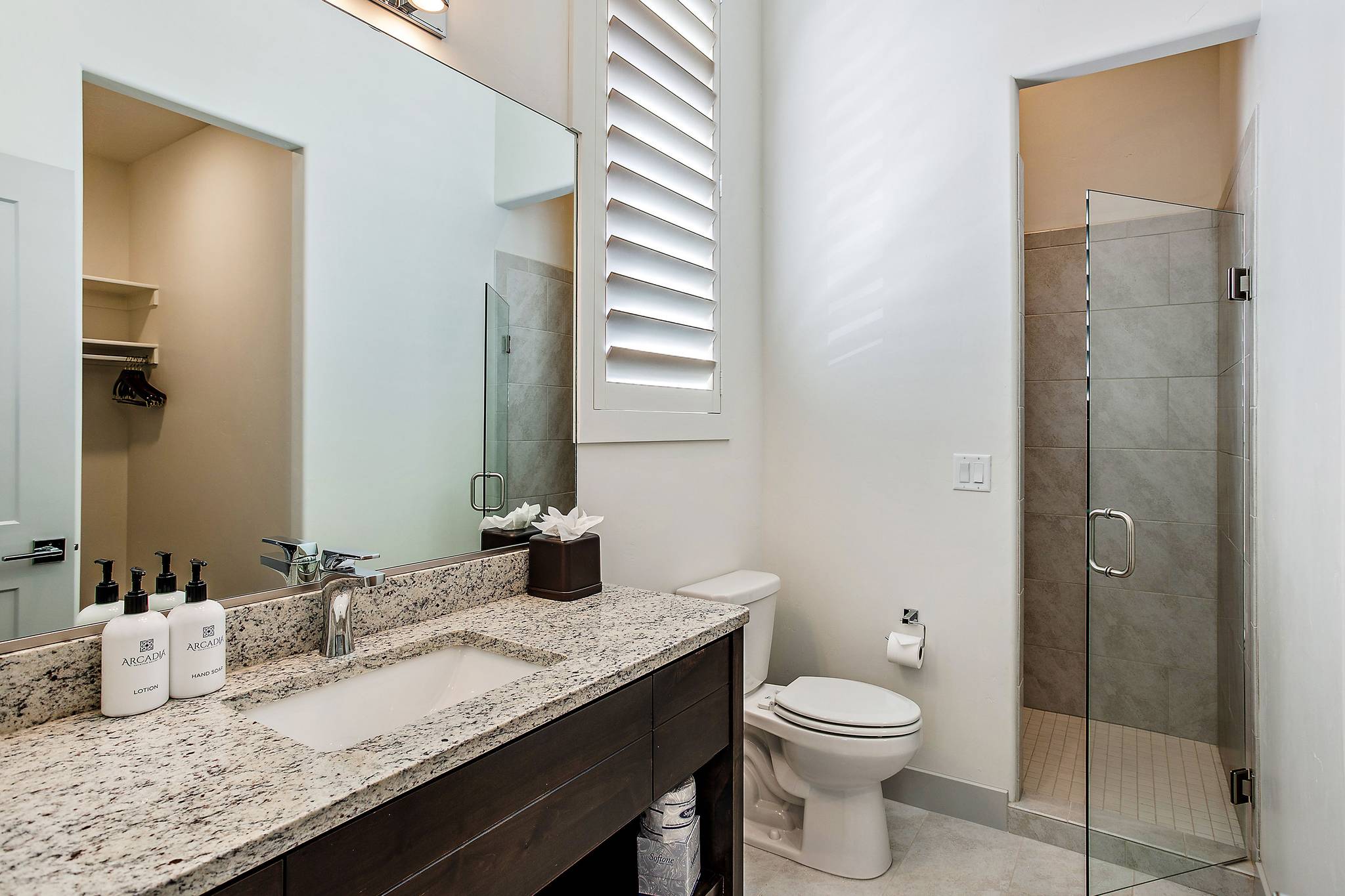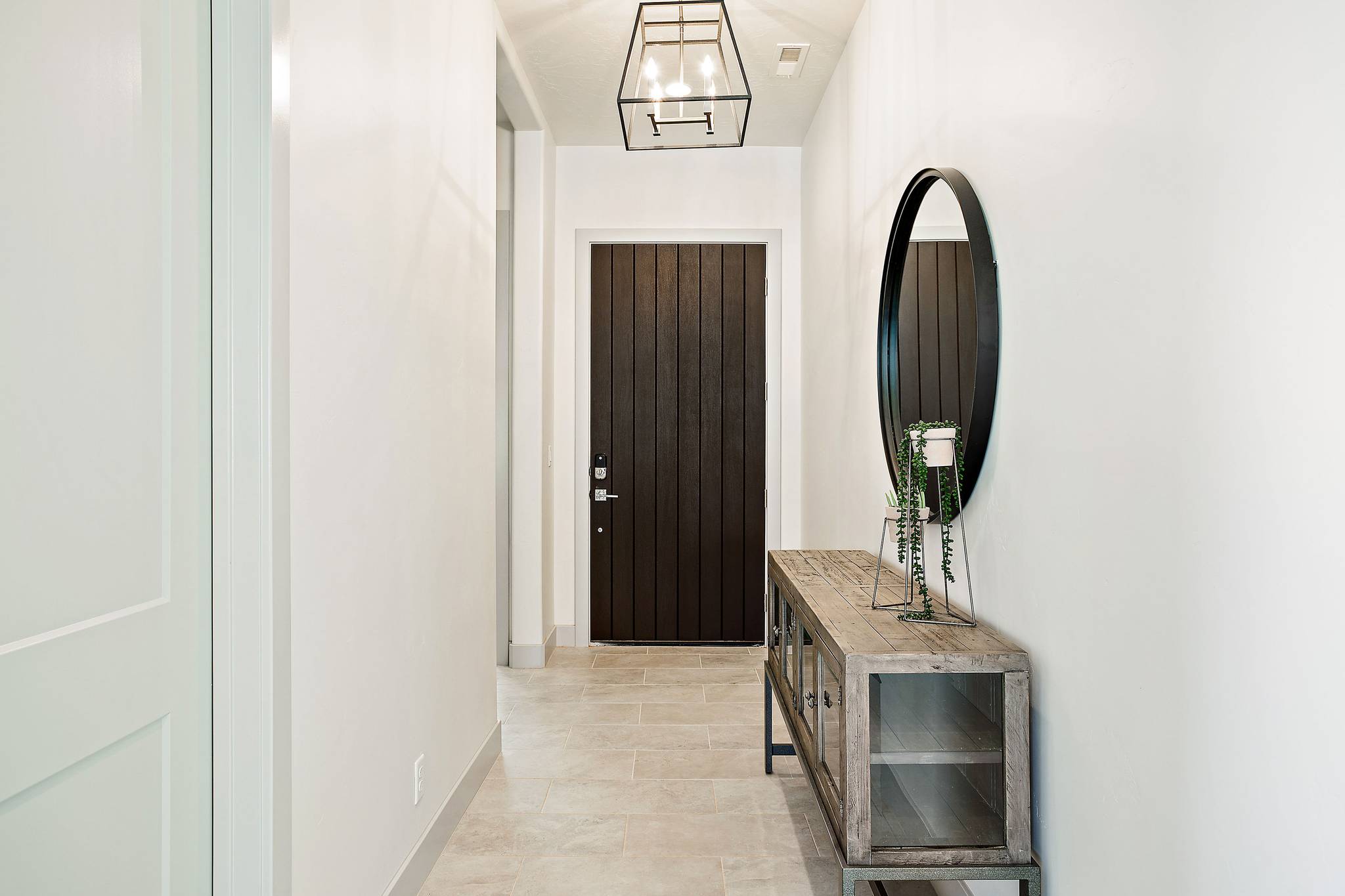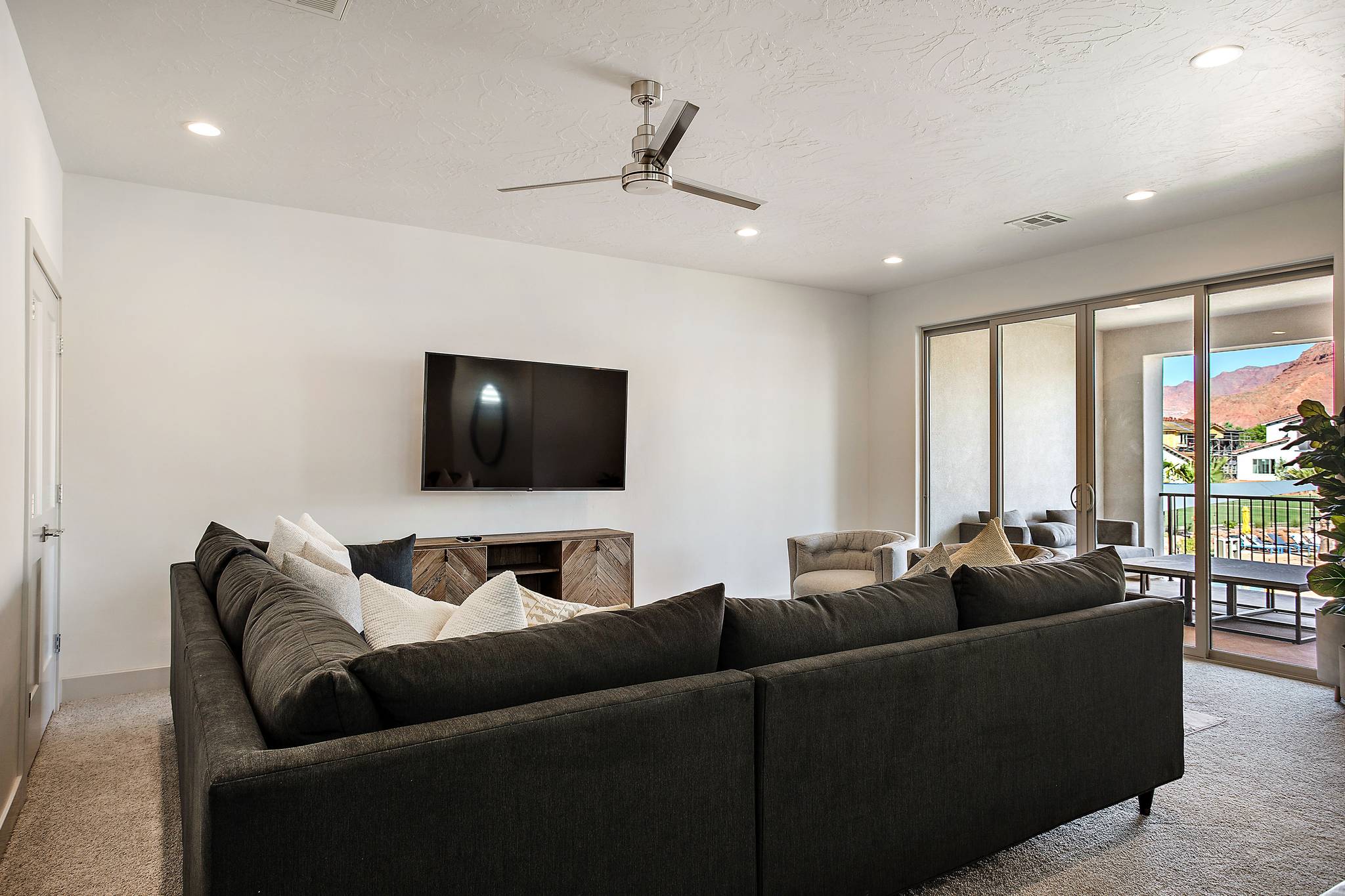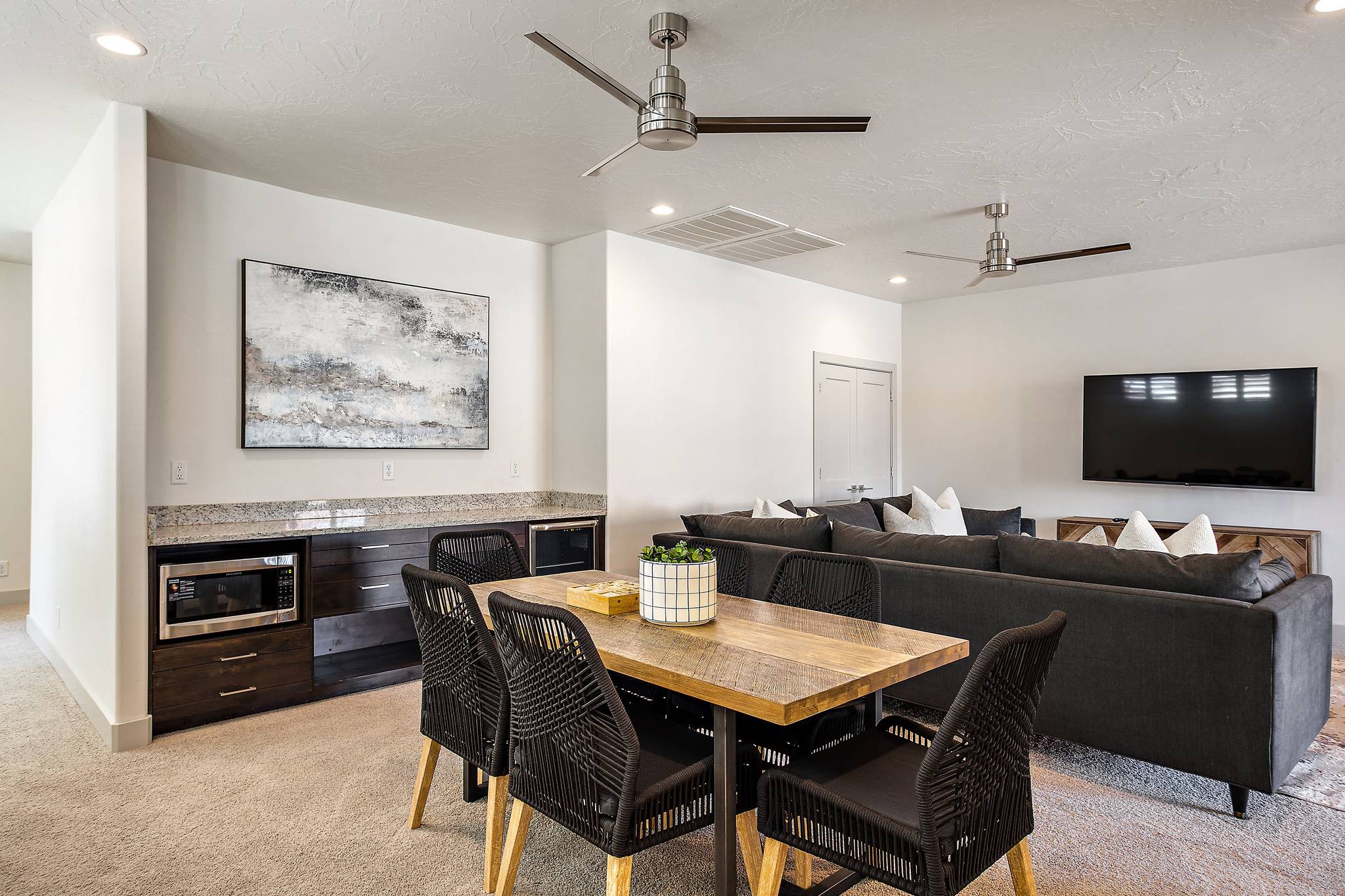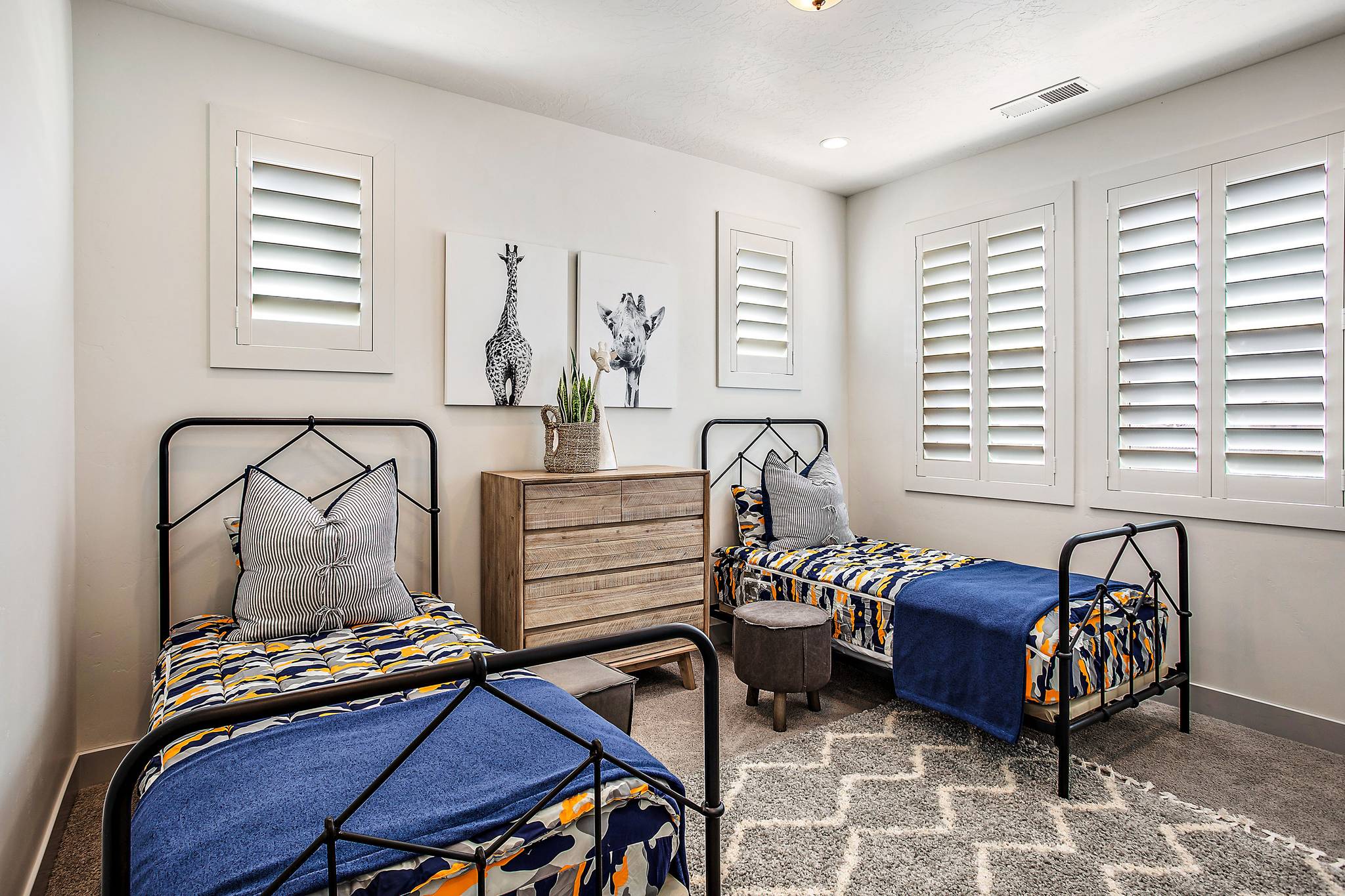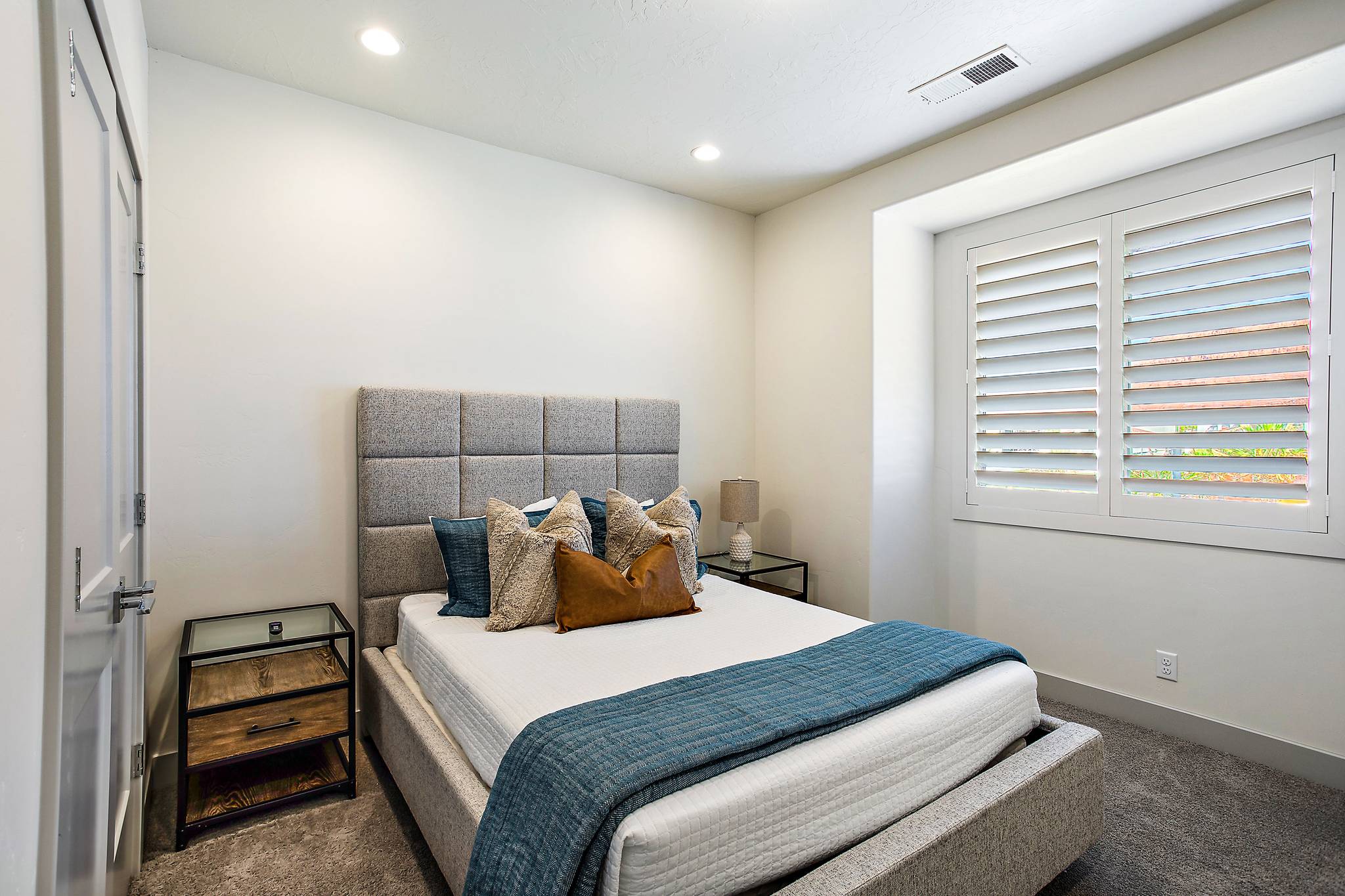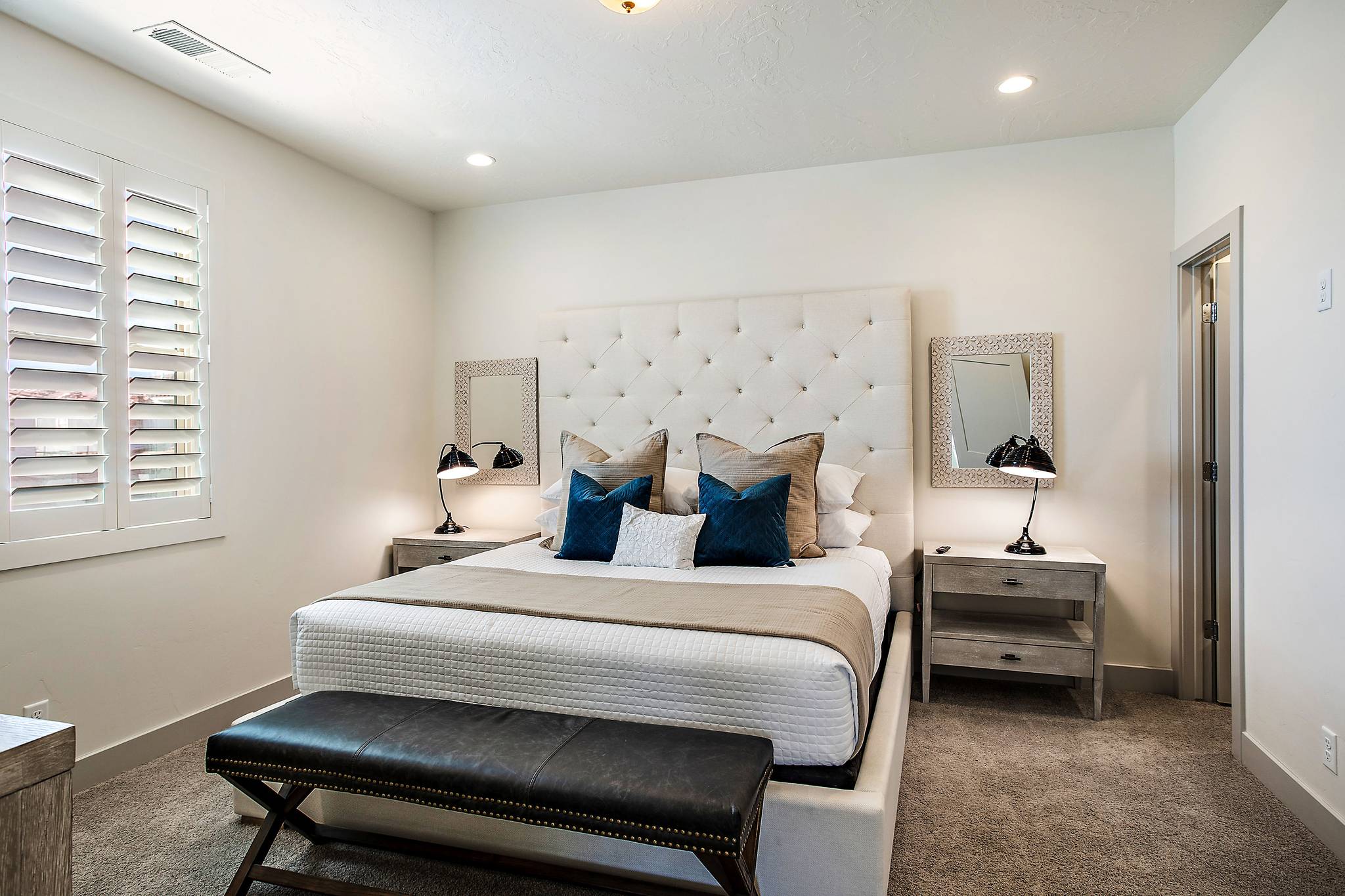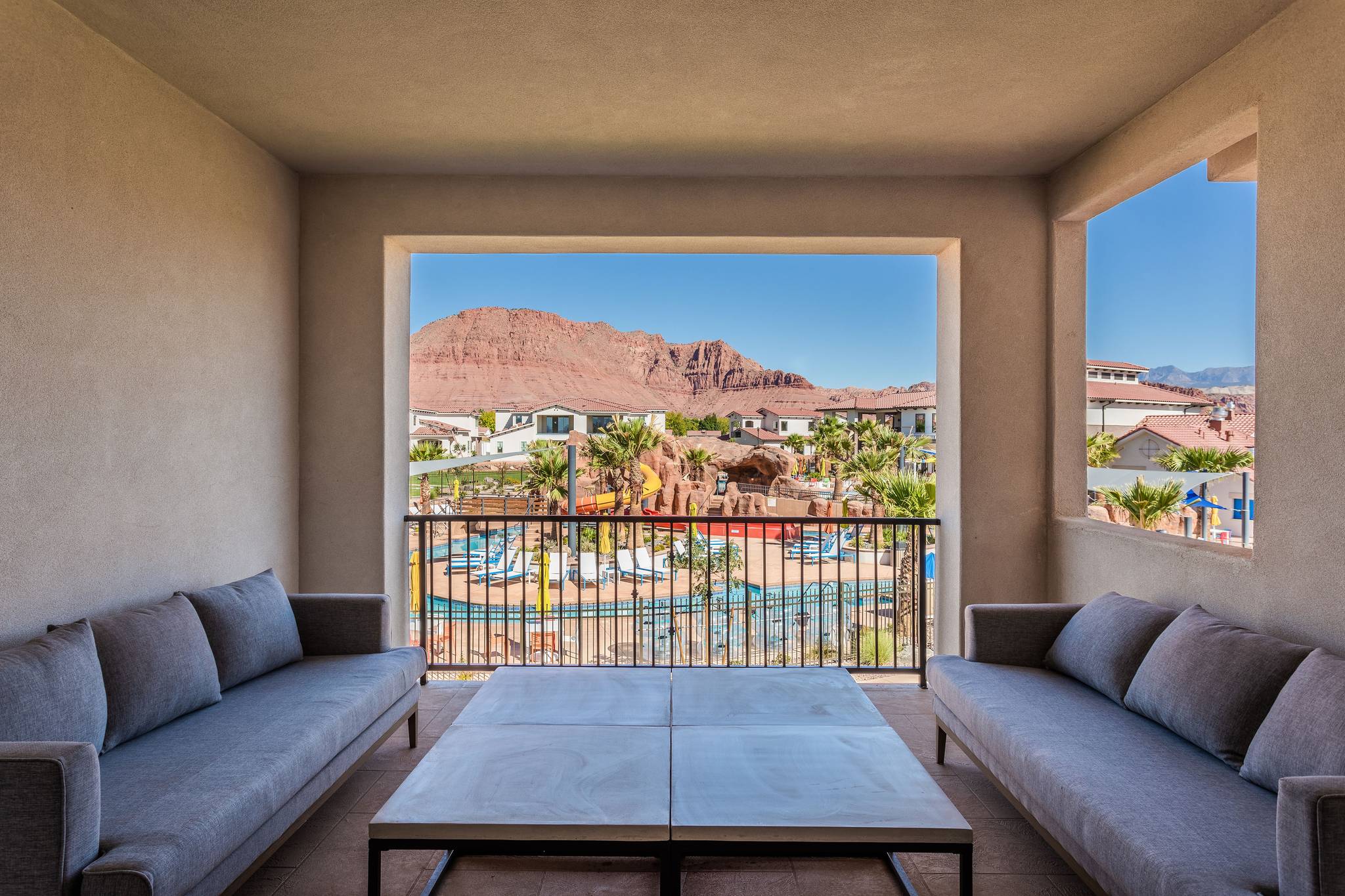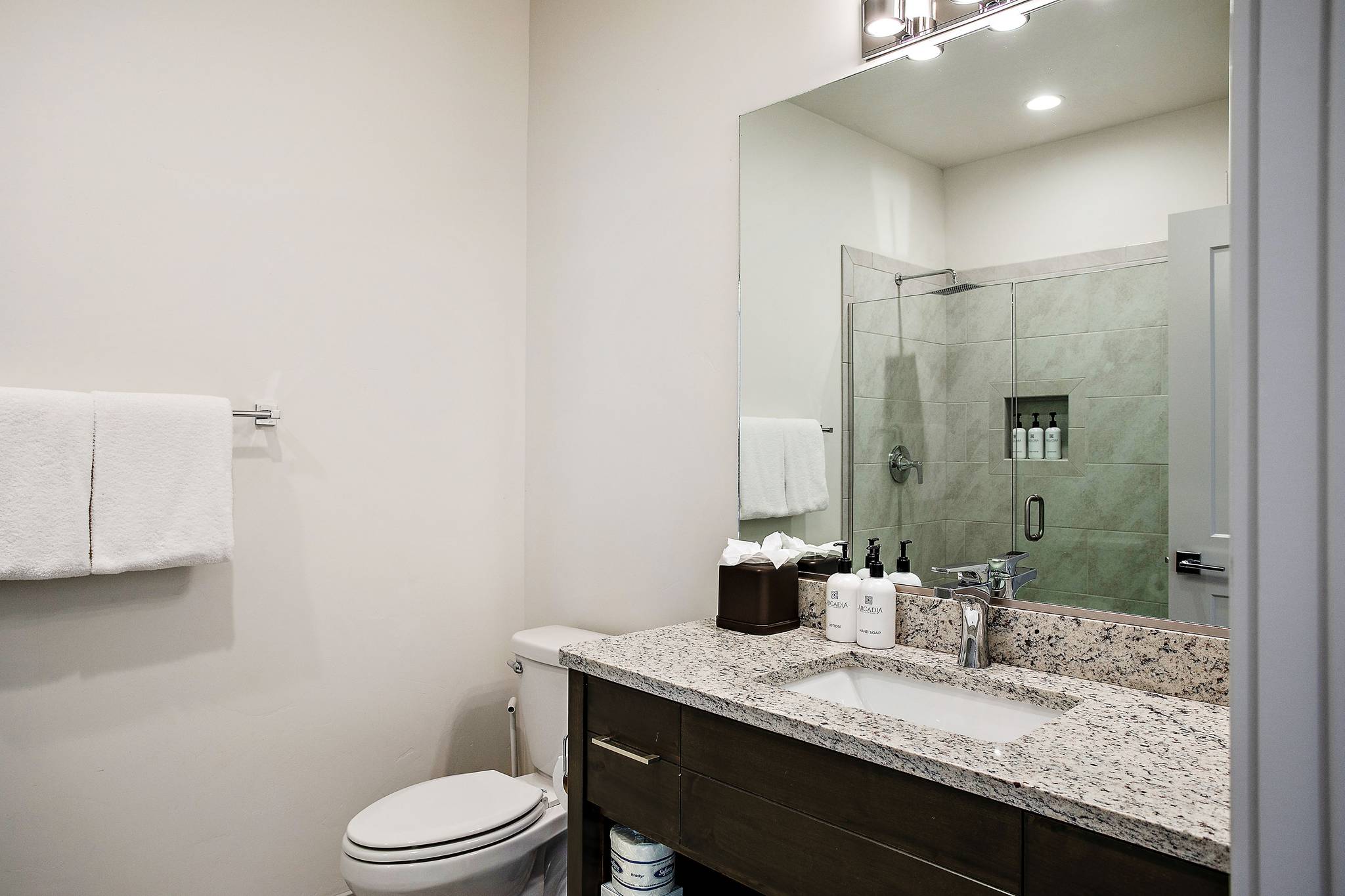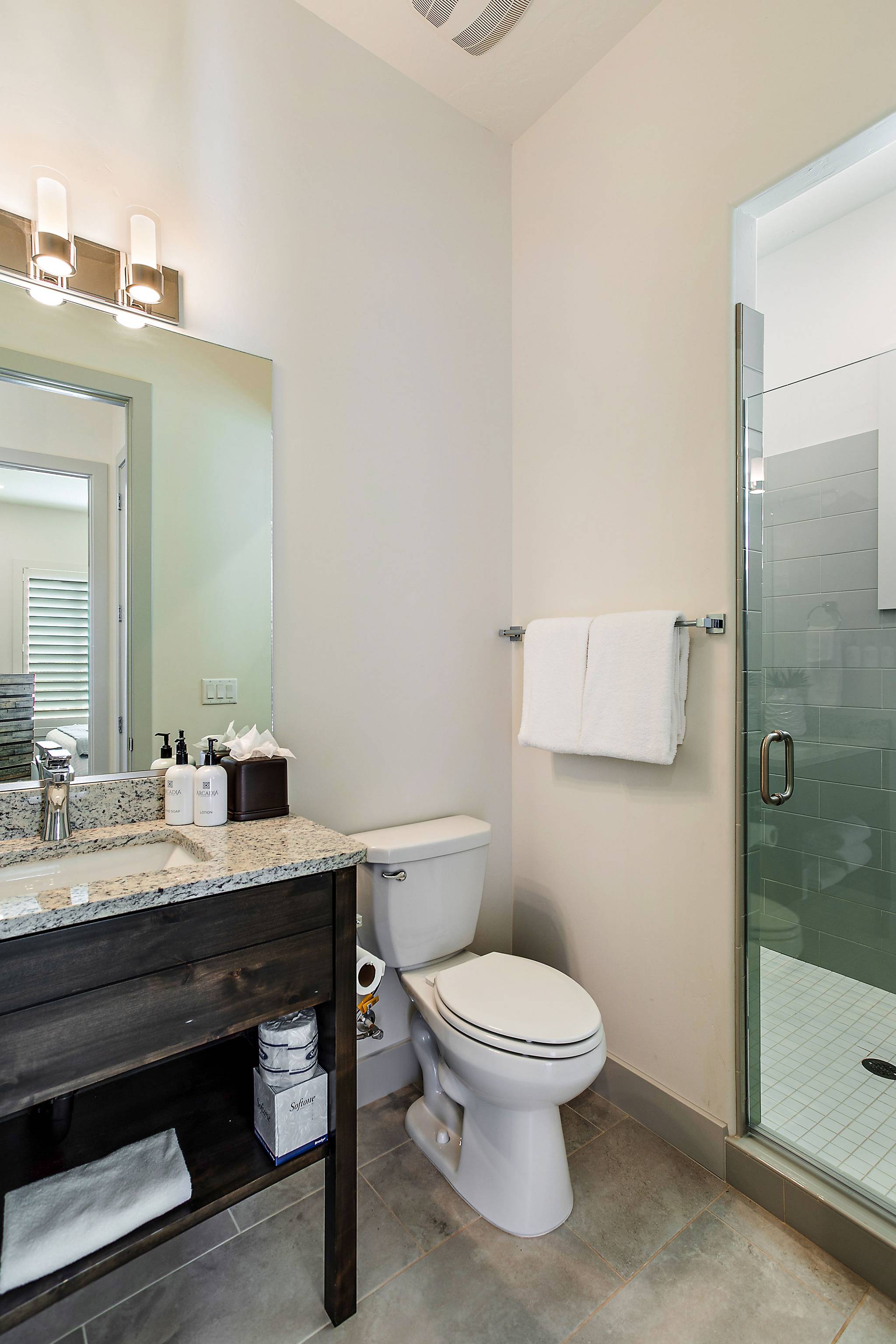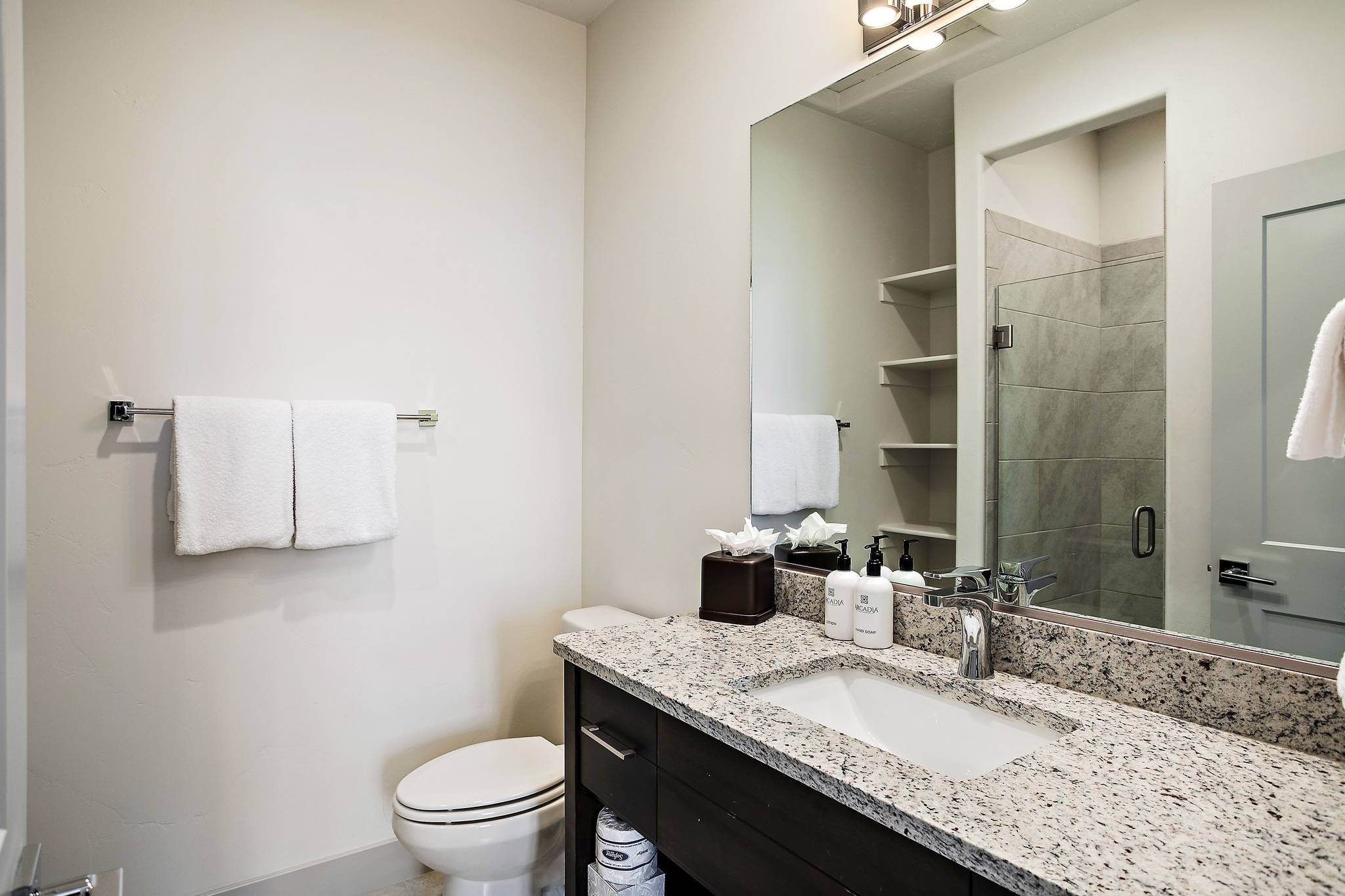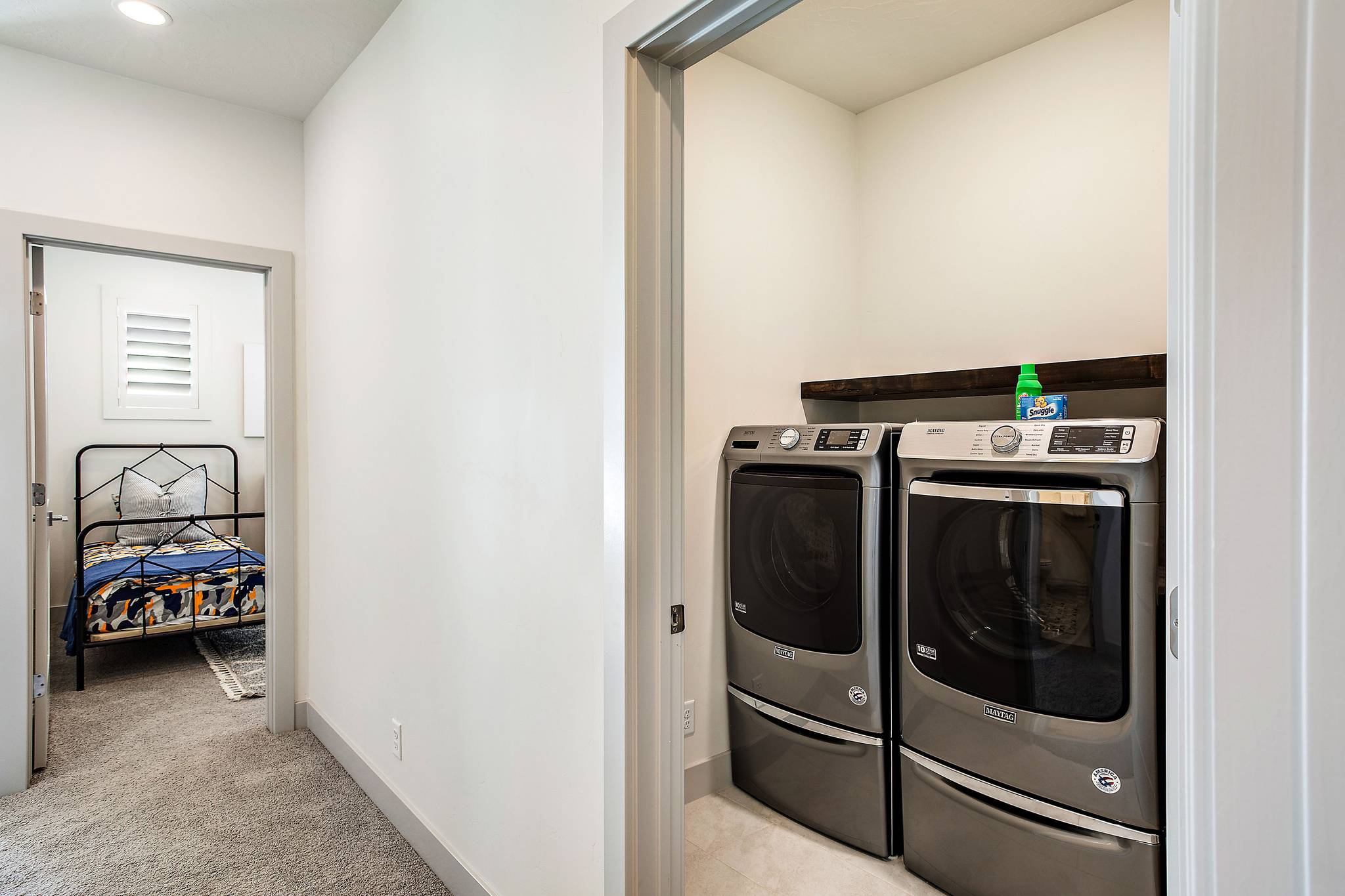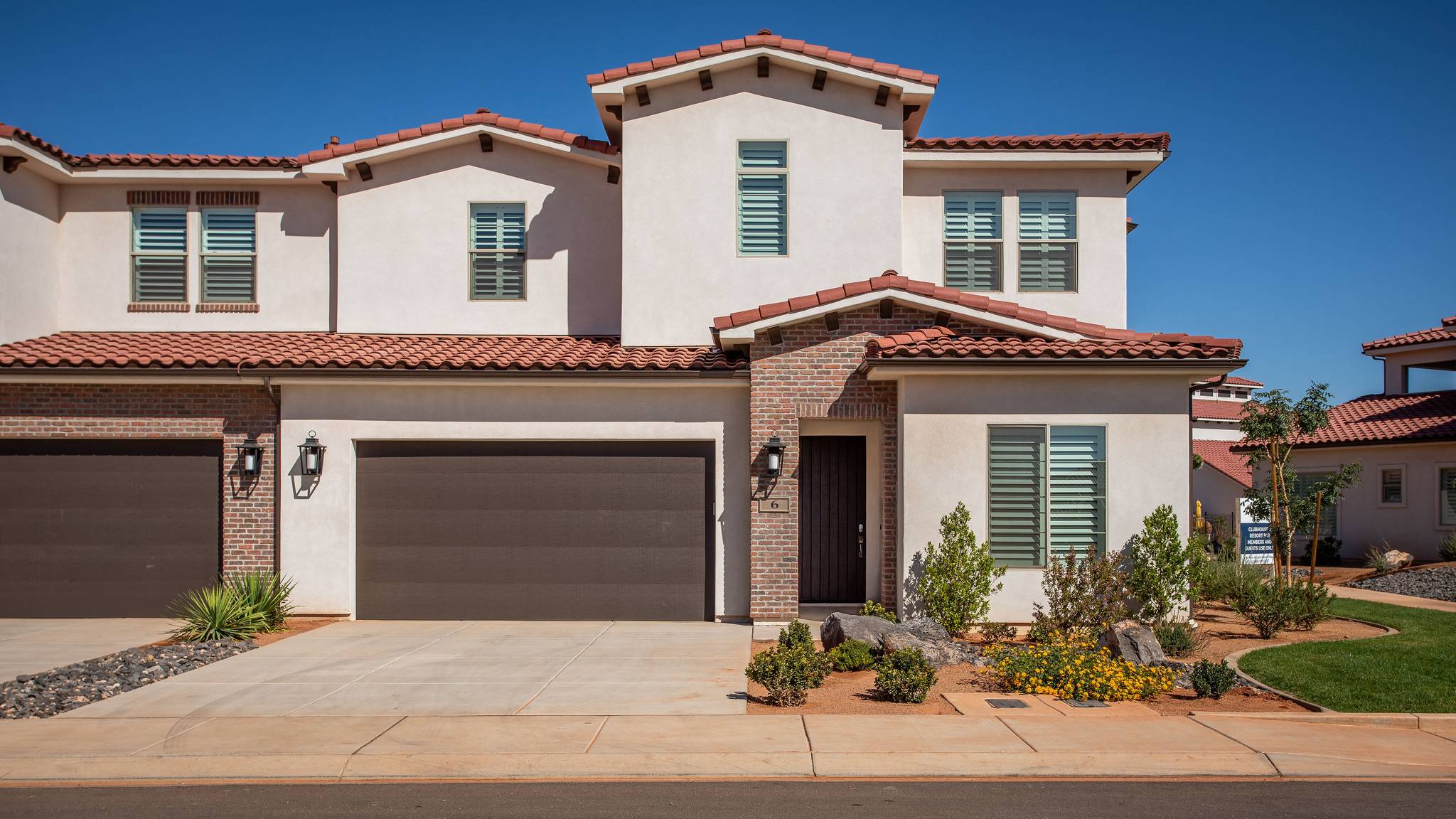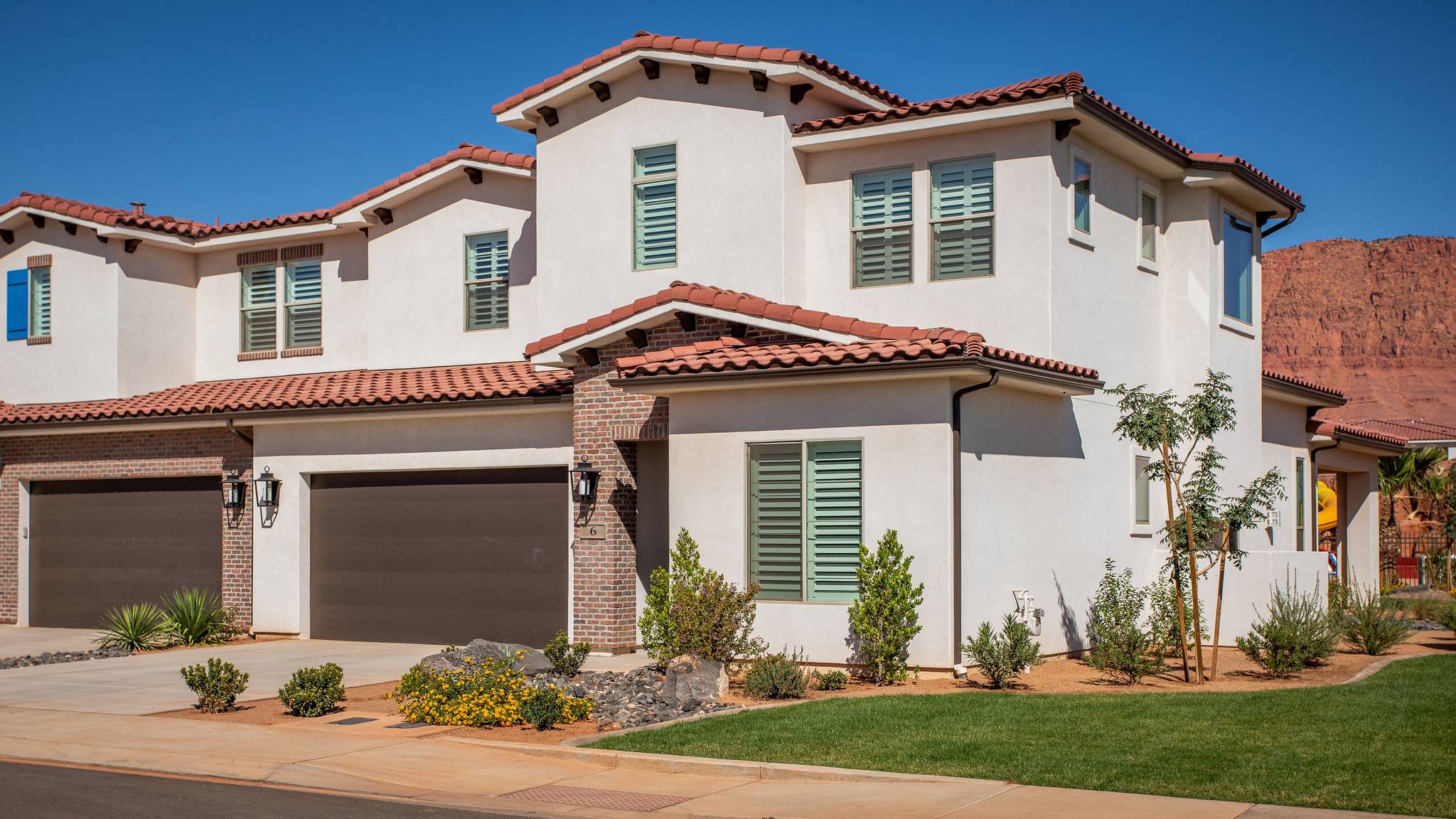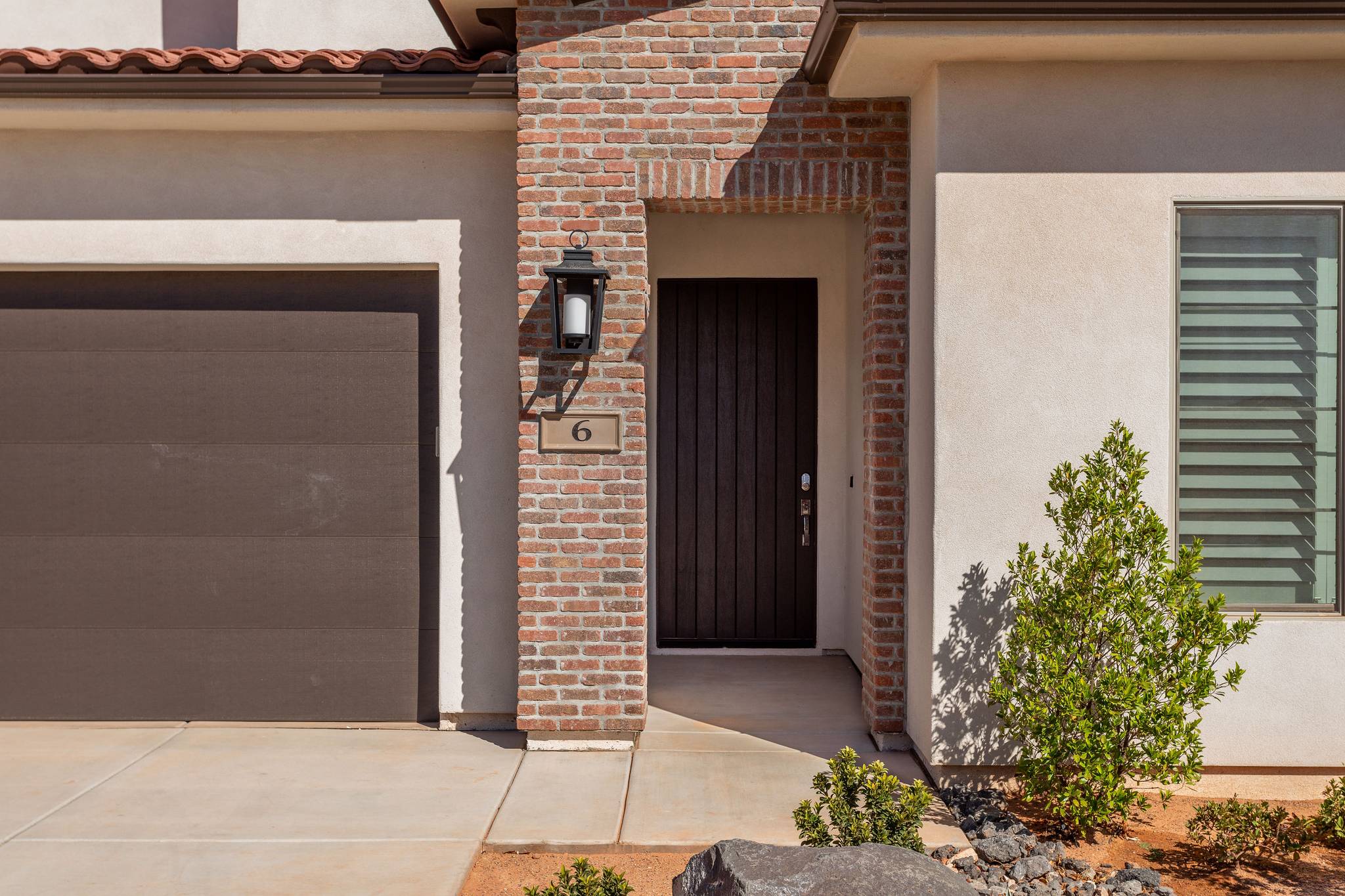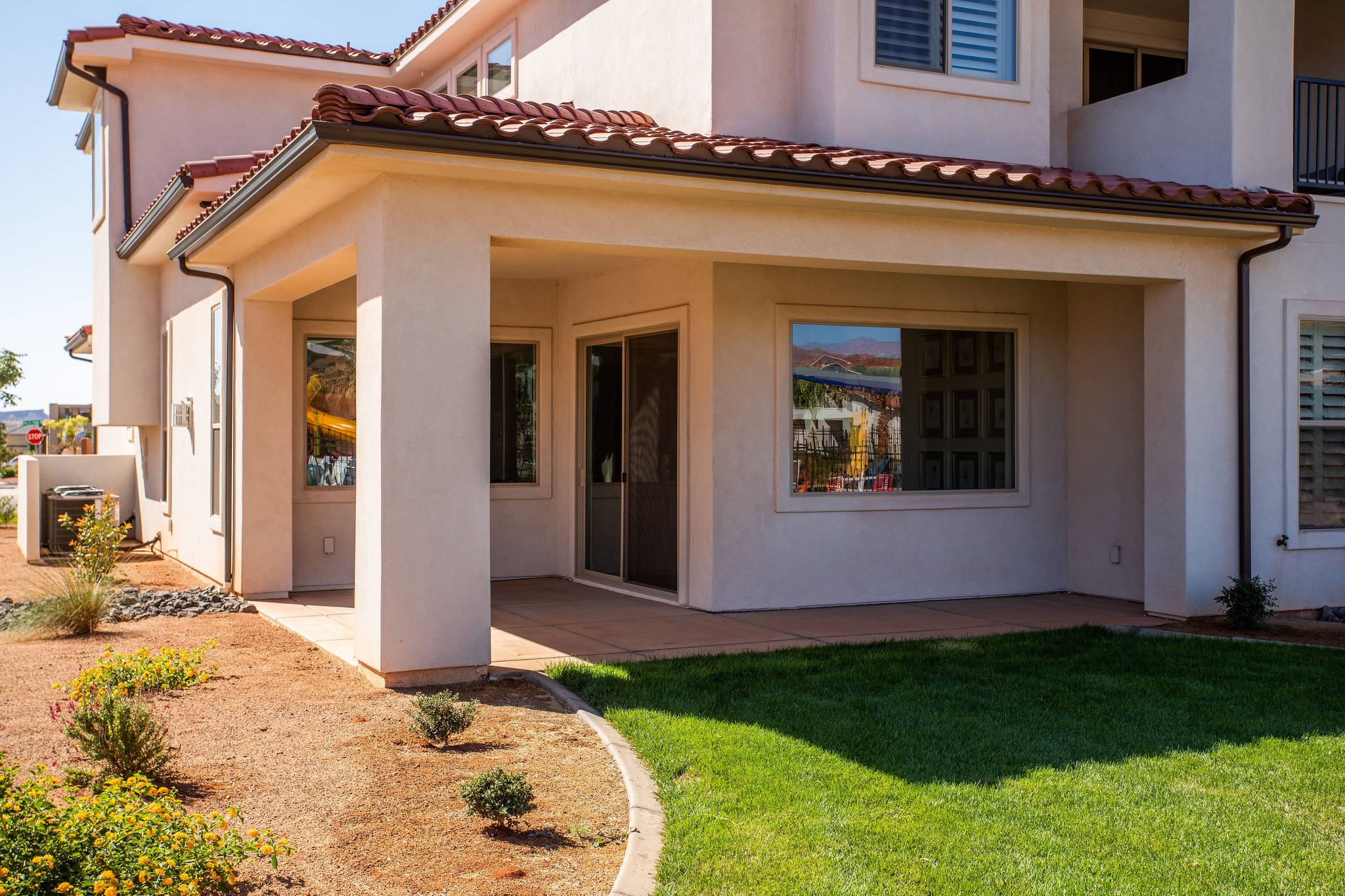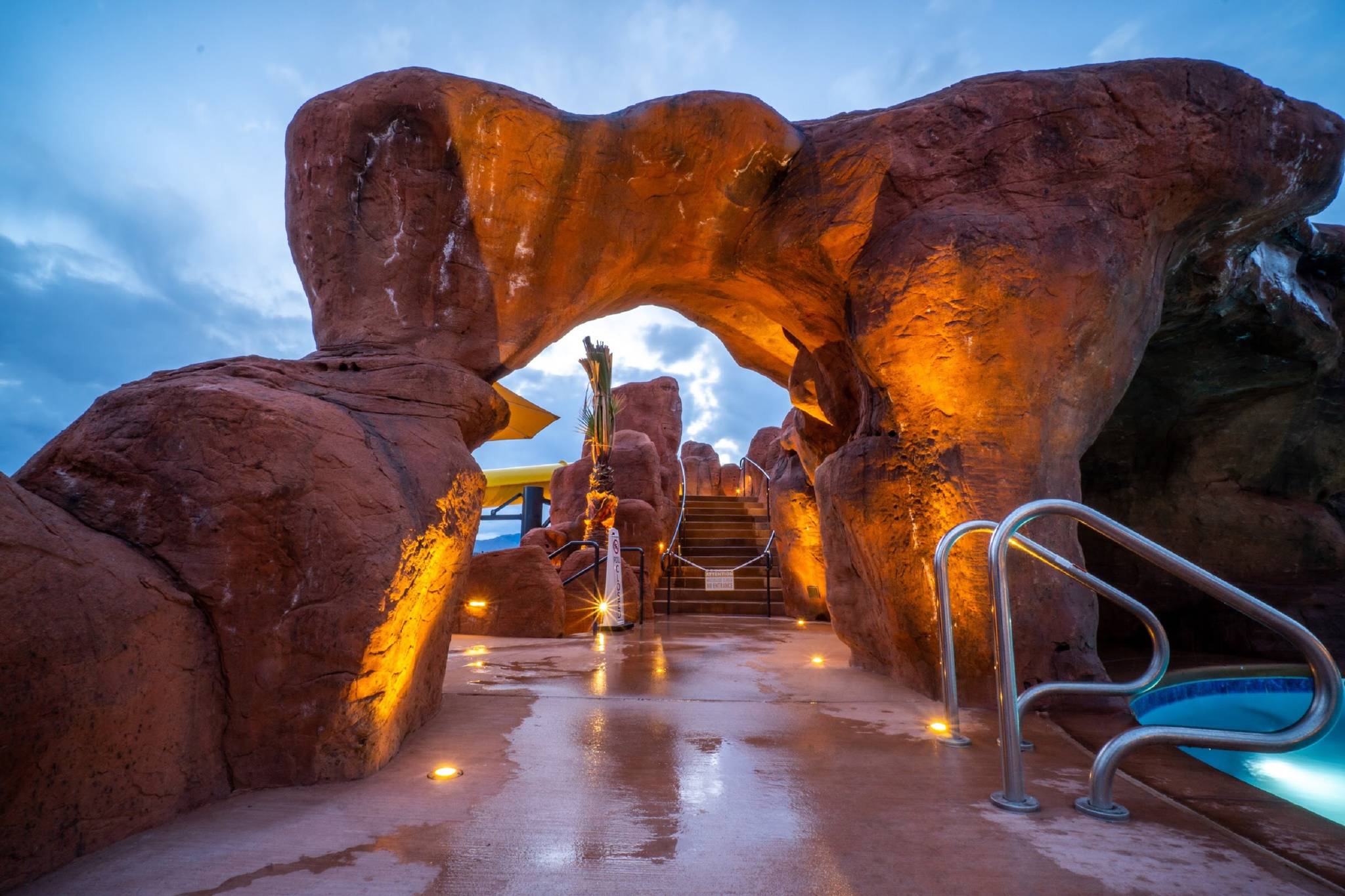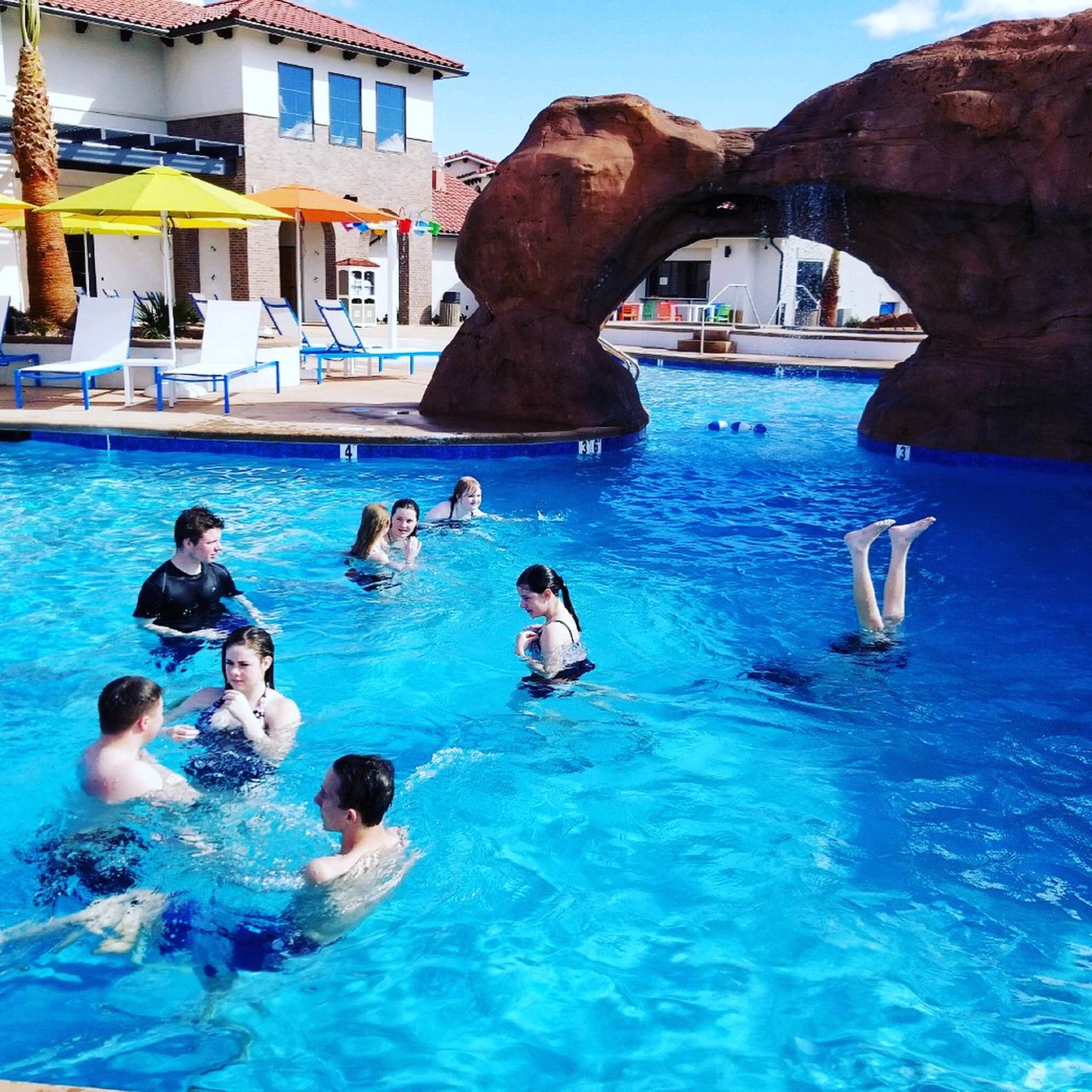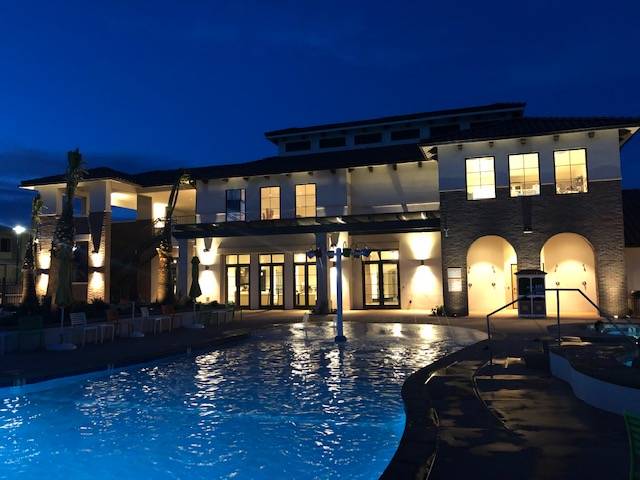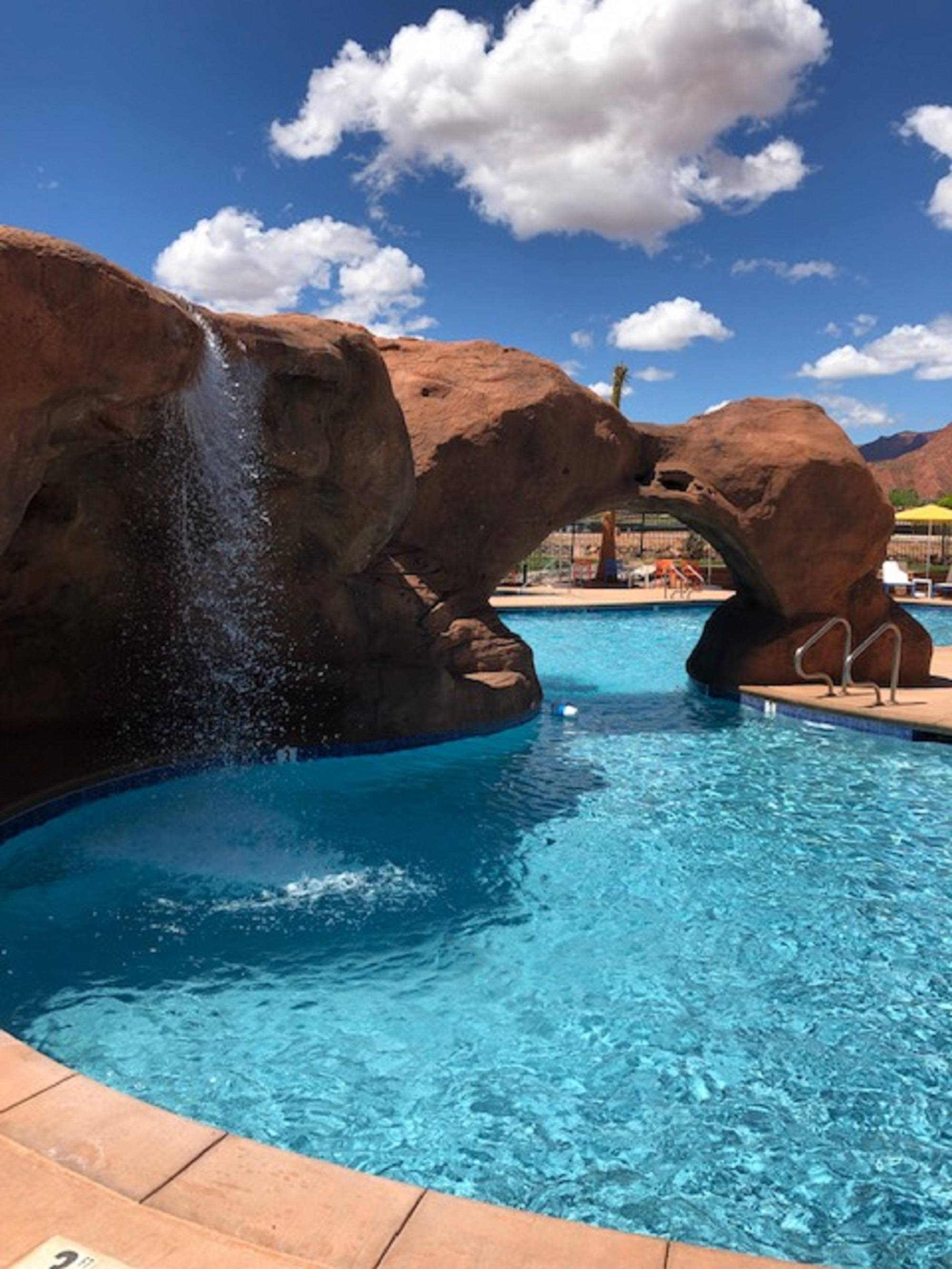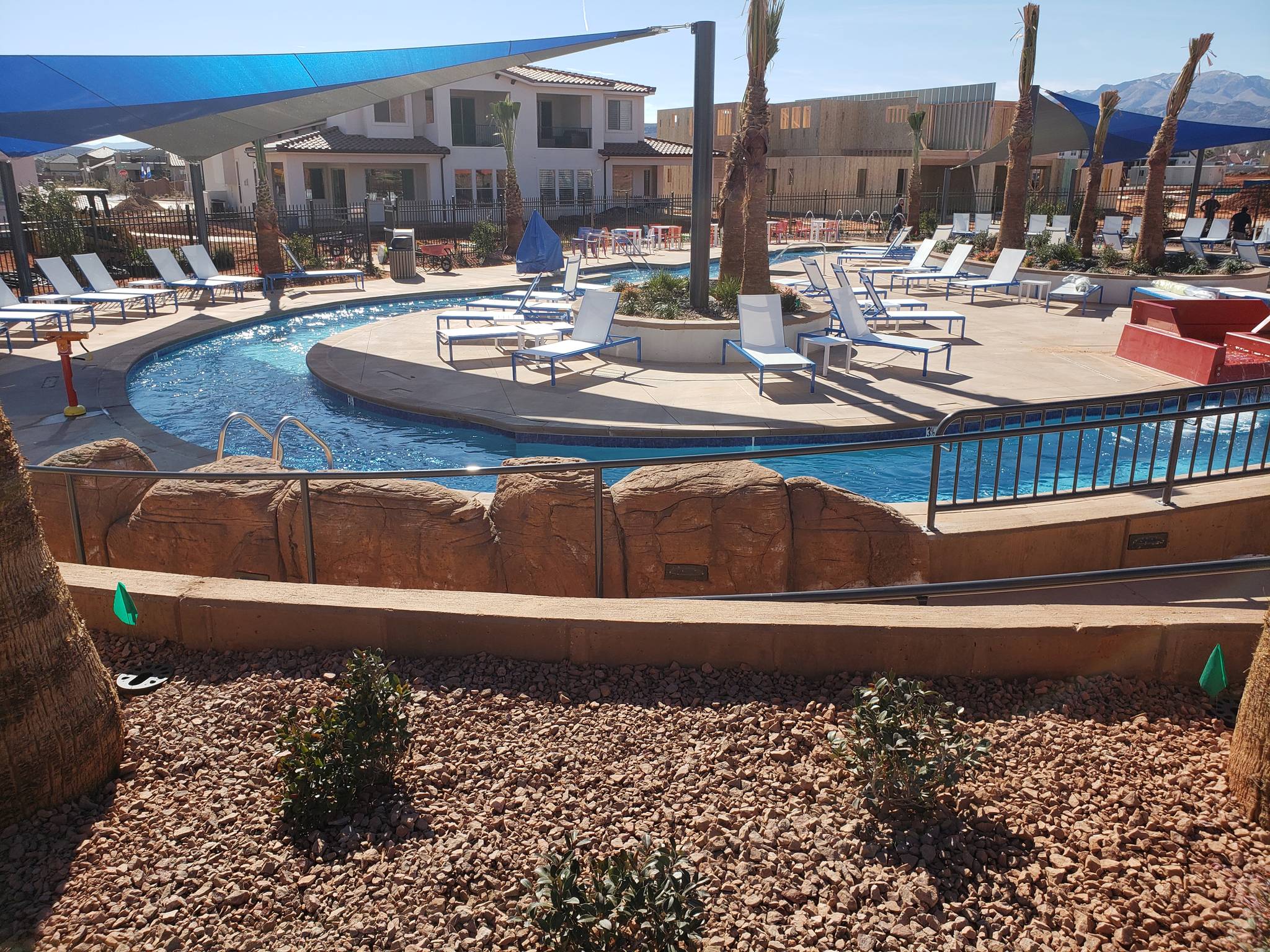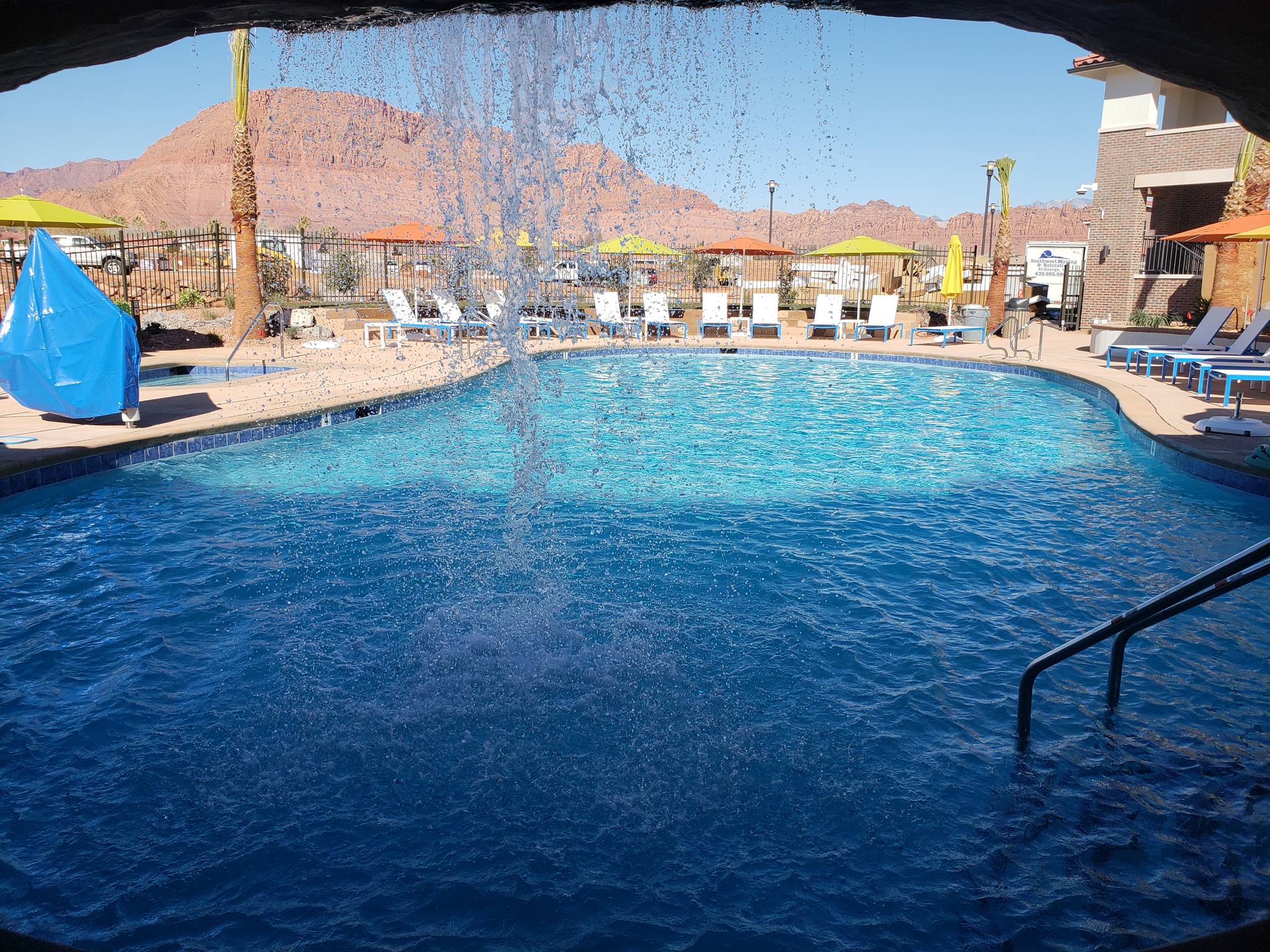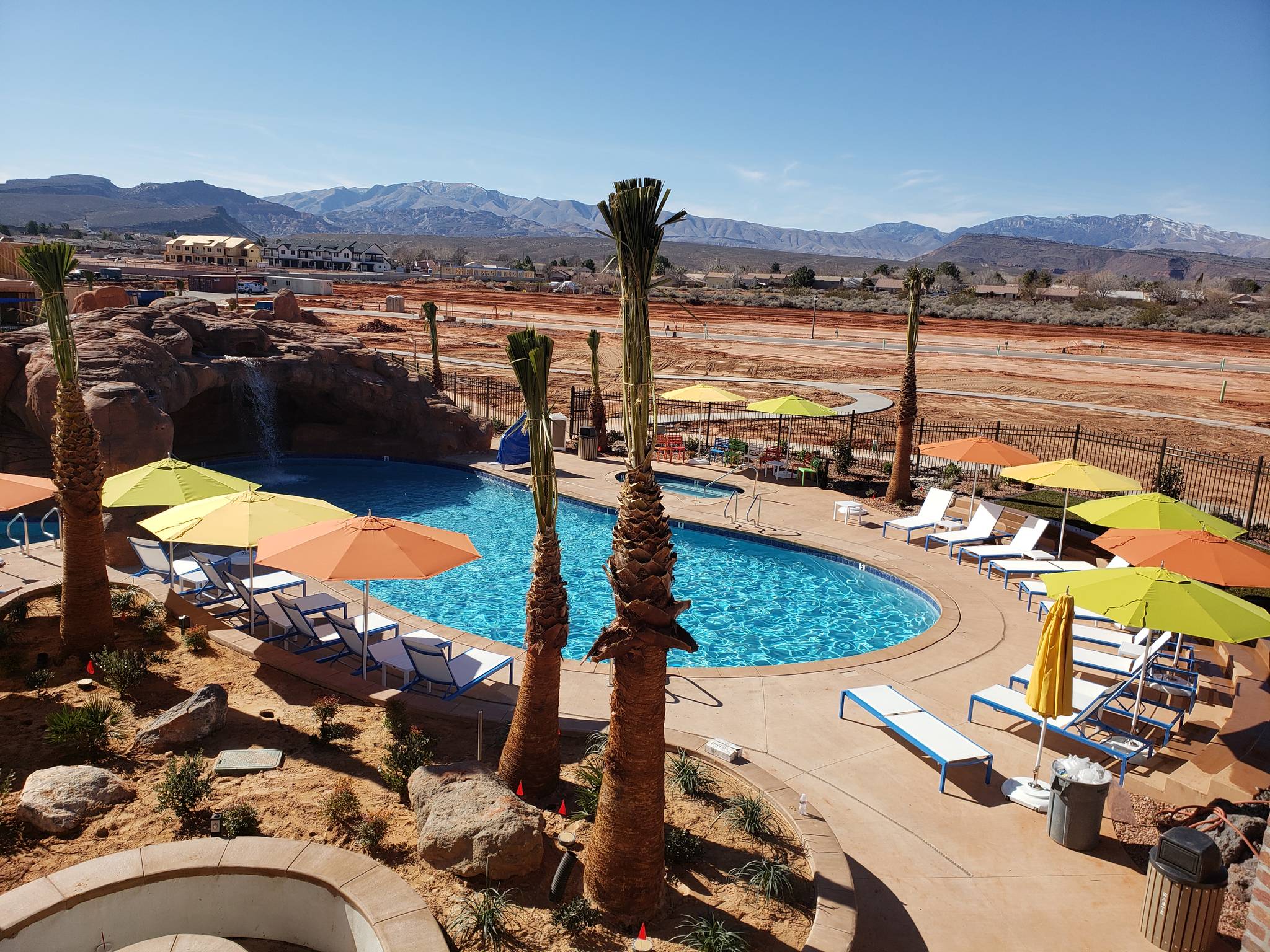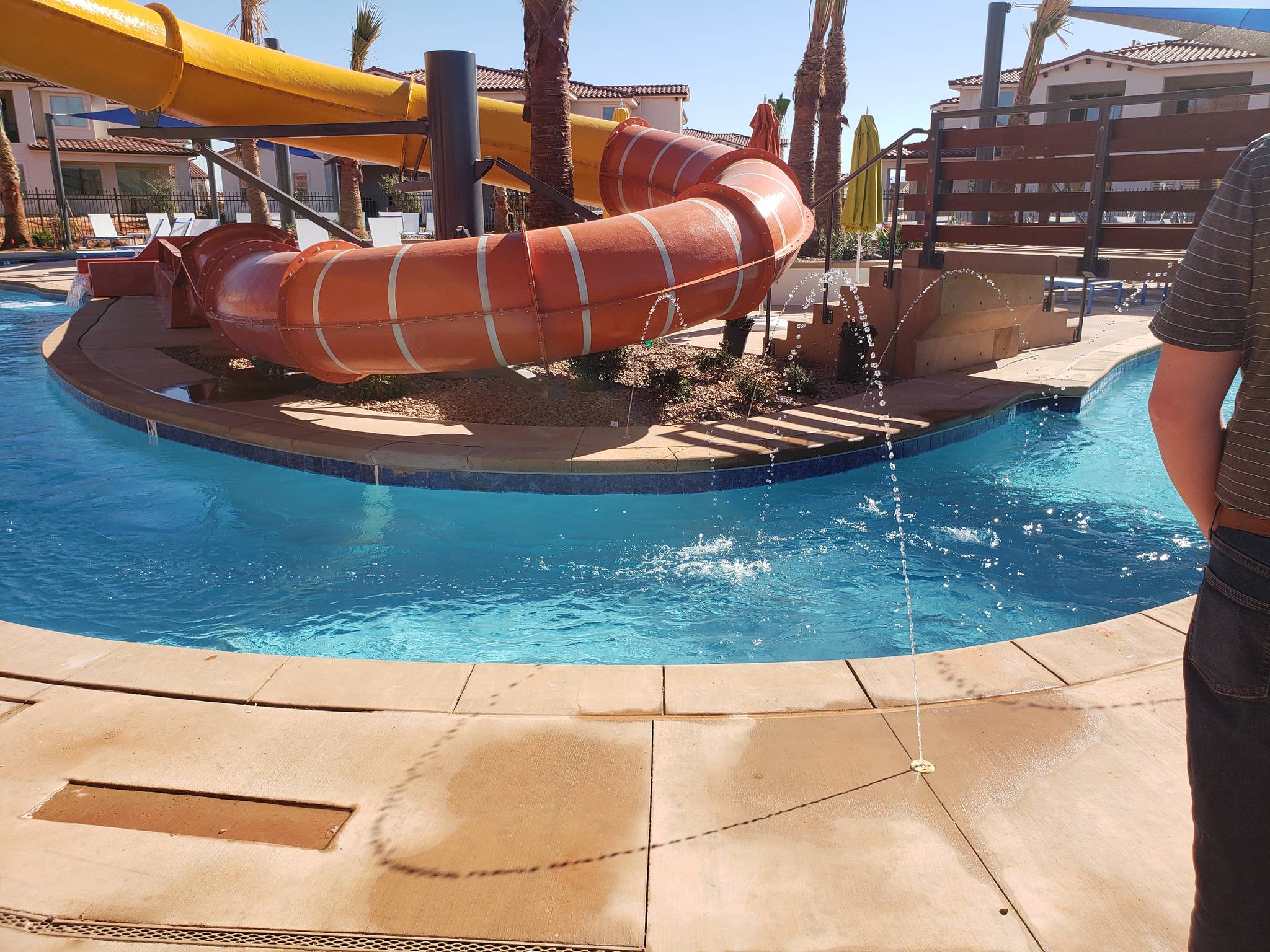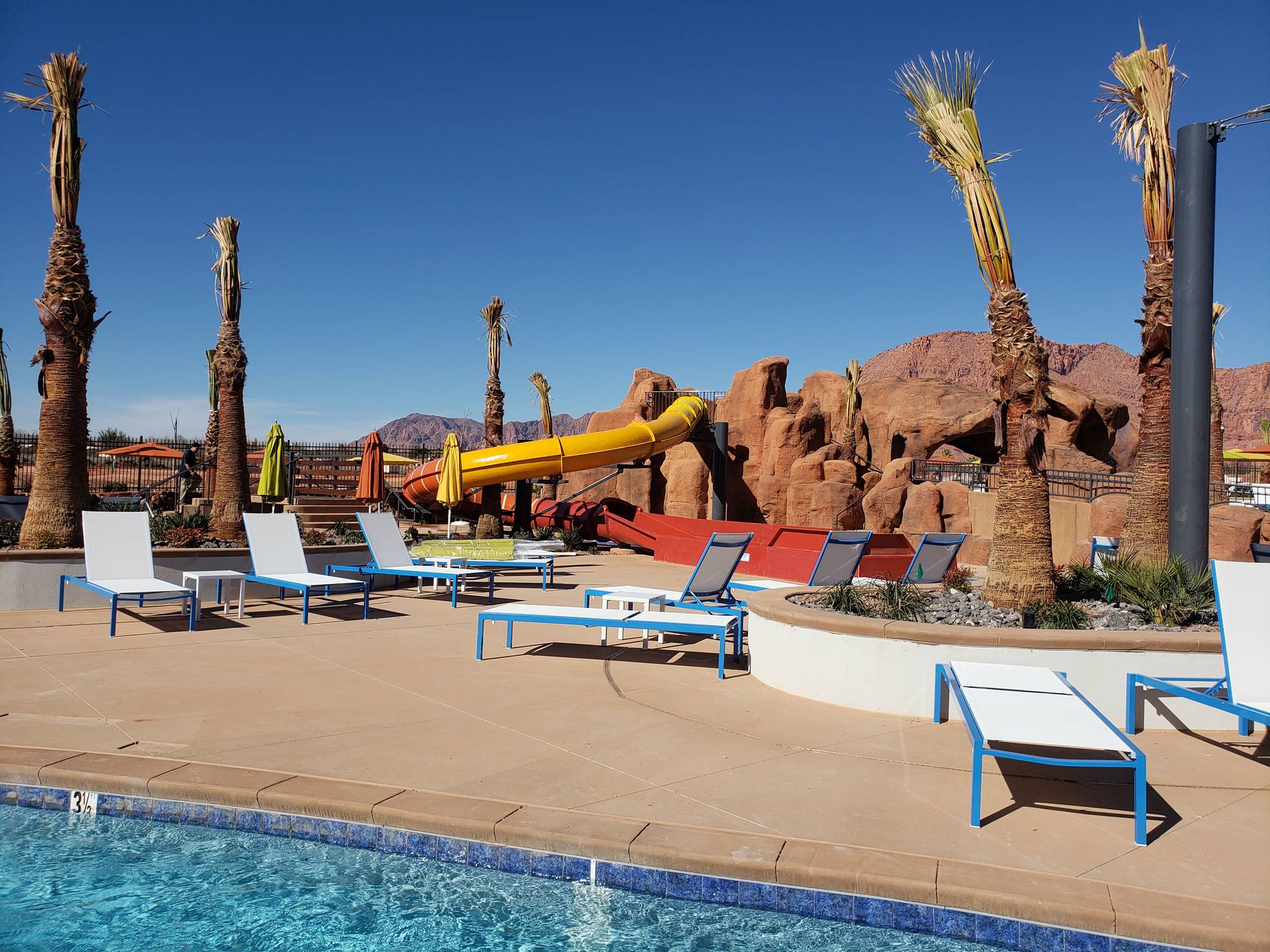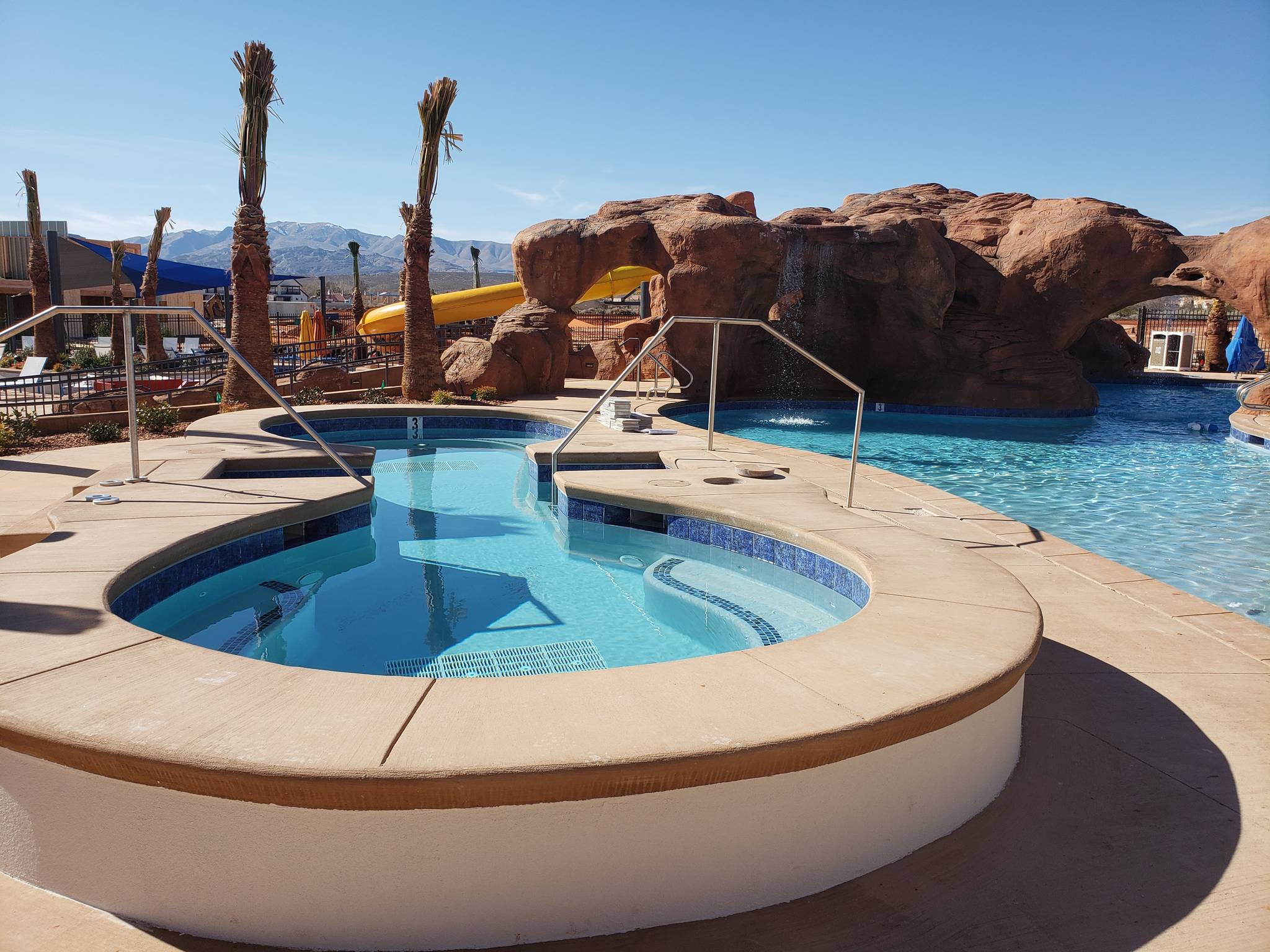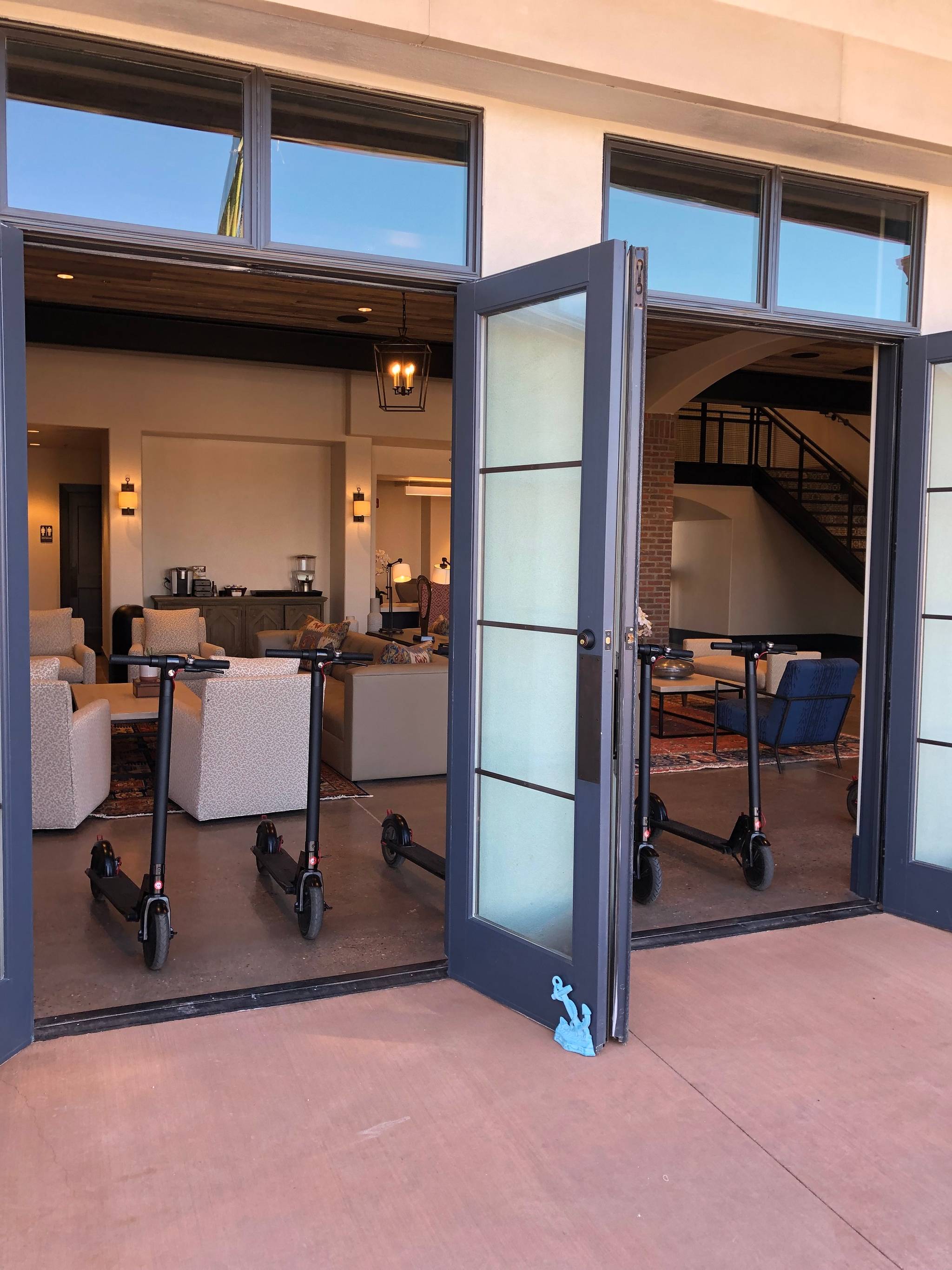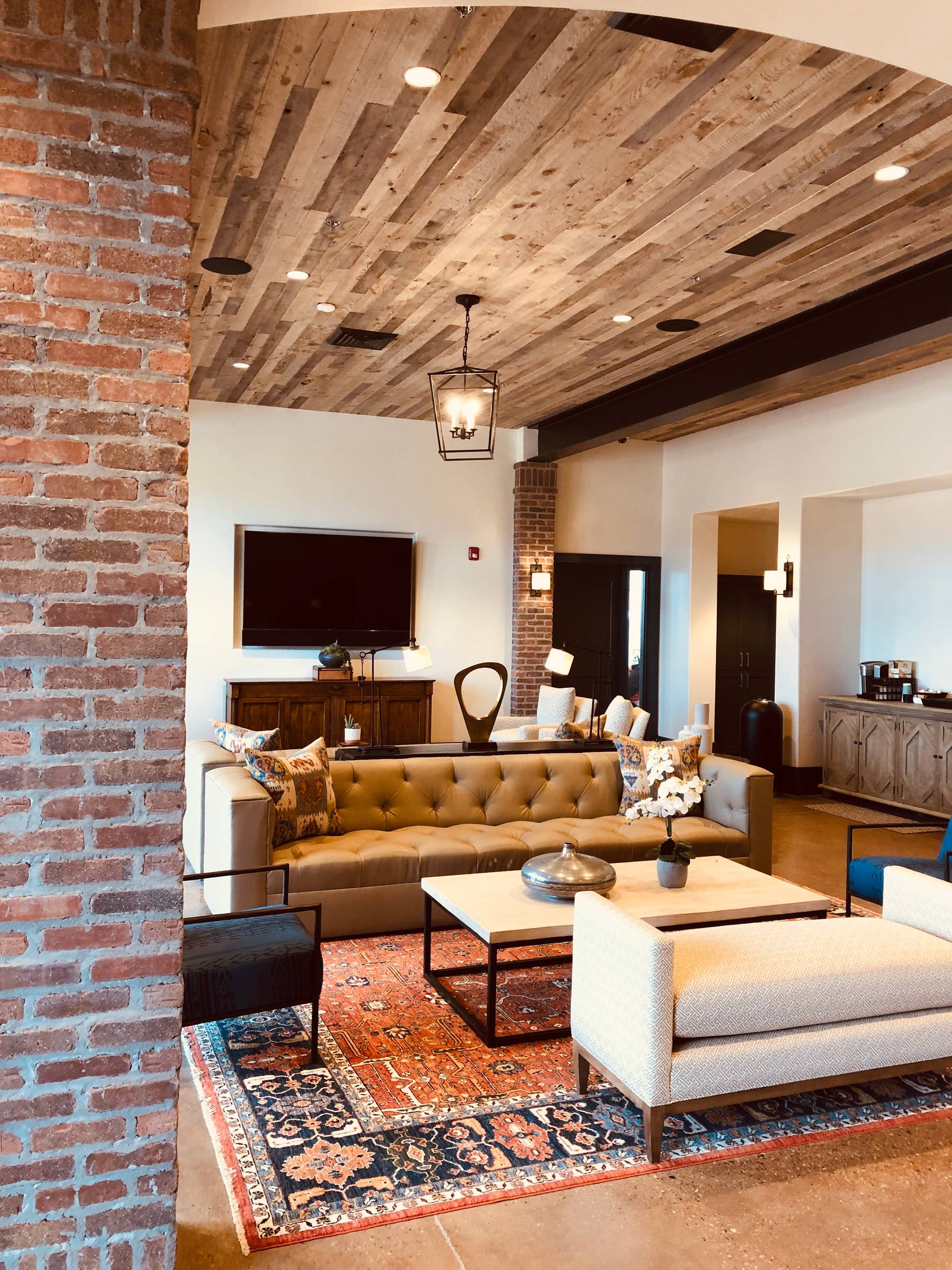 Availability
Key

| | | | | | | | |
| --- | --- | --- | --- | --- | --- | --- | --- |
| # | Night Available | # | Night Unavailable | # | Arrive Only | # | Depart Only |
February 2020
Su
Mo
Tu
We
Th
Fr
Sa

1




2




3




4




5




6




7




8




9




10




11




12




13




14




15




16




17




18




19




20




21




$324

/nt

22




$320

/nt

23




$268

/nt

24




$234

/nt

25




$231

/nt

26




$243

/nt

27




$274

/nt

28




$348

/nt

29




$342

/nt
March 2020
Su
Mo
Tu
We
Th
Fr
Sa

1




$284

/nt

2




$259

/nt

3




$256

/nt

4




$269

/nt

5




$303

/nt

6




$453

/nt

7




$446

/nt

8




$372

/nt

9




$341

/nt

10




$337

/nt

11




$356

/nt

12




$403

/nt

13




$458

/nt

14




$453

/nt

15




$379

/nt

16




$347

/nt

17




$345

/nt

18




$364

/nt

19




$413

/nt

20




$468

/nt

21




$462

/nt

22




$386

/nt

23




$353

/nt

24




$296

/nt

25




$312

/nt

26




$359

/nt

27




$410

/nt

28




$494

/nt

29




$411

/nt

30




$375

/nt

31




$370

/nt
April 2020
Su
Mo
Tu
We
Th
Fr
Sa

1




$386

/nt

2




$434

/nt

3




$488

/nt

4




$478

/nt

5




6




7




8




$276

/nt

9




10




11




12




$287

/nt

13




$260

/nt

14




$255

/nt

15




$266

/nt

16




$298

/nt

17




$333

/nt

18




$326

/nt

19




$269

/nt

20




$244

/nt

21




$240

/nt

22




$251

/nt

23




$281

/nt

24




$316

/nt

25




$307

/nt

26




$255

/nt

27




$232

/nt

28




$228

/nt

29




$316

/nt

30




$375

/nt
May 2020
Su
Mo
Tu
We
Th
Fr
Sa

1




$471

/nt

2




$468

/nt

3




$368

/nt

4




$336

/nt

5




$218

/nt

6




$229

/nt

7




$256

/nt

8




$290

/nt

9




$284

/nt

10




$236

/nt

11




$215

/nt

12




$213

/nt

13




$223

/nt

14




$252

/nt

15




$285

/nt

16




$281

/nt

17




$234

/nt

18




$215

/nt

19




$214

/nt

20




$226

/nt

21




$256

/nt

22




$472

/nt

23




$465

/nt

24




$389

/nt

25




$357

/nt

26




$221

/nt

27




$233

/nt

28




$264

/nt

29




$301

/nt

30




$296

/nt

31




$248

/nt
June 2020
Su
Mo
Tu
We
Th
Fr
Sa

1




$227

/nt

2




$225

/nt

3




$237

/nt

4




5




6




7




$249

/nt

8




$227

/nt

9




$224

/nt

10




$236

/nt

11




$266

/nt

12




$302

/nt

13




$297

/nt

14




15




16




17




18




$265

/nt

19




$301

/nt

20




$296

/nt

21




$247

/nt

22




$226

/nt

23




$223

/nt

24




$234

/nt

25




$264

/nt

26




$298

/nt

27




$292

/nt

28




$244

/nt

29




$222

/nt

30




$219

/nt
July 2020
Su
Mo
Tu
We
Th
Fr
Sa

1




2




3




4




$363

/nt

5




$303

/nt

6




$277

/nt

7




$218

/nt

8




$229

/nt

9




$260

/nt

10




$295

/nt

11




$290

/nt

12




$242

/nt

13




$221

/nt

14




$219

/nt

15




$230

/nt

16




$259

/nt

17




$294

/nt

18




$288

/nt

19




$240

/nt

20




$219

/nt

21




$215

/nt

22




$226

/nt

23




$254

/nt

24




$288

/nt

25




$282

/nt

26




$234

/nt

27




$213

/nt

28




$210

/nt

29




$221

/nt

30




$249

/nt

31




$281

/nt
August 2020
Su
Mo
Tu
We
Th
Fr
Sa

1




$276

/nt

2




$229

/nt

3




$210

/nt

4




$207

/nt

5




$217

/nt

6




$245

/nt

7




$276

/nt

8




$271

/nt

9




$225

/nt

10




$205

/nt

11




$203

/nt

12




$213

/nt

13




$241

/nt

14




$272

/nt

15




$267

/nt

16




$223

/nt

17




$204

/nt

18




$201

/nt

19




$211

/nt

20




$286

/nt

21




$324

/nt

22




$319

/nt

23




$266

/nt

24




$244

/nt

25




$241

/nt

26




$254

/nt

27




$287

/nt

28




$325

/nt

29




$322

/nt

30




$270

/nt

31




$246

/nt
September 2020
Su
Mo
Tu
We
Th
Fr
Sa

1




$245

/nt

2




$259

/nt

3




$295

/nt

4




$570

/nt

5




$564

/nt

6




$473

/nt

7




$434

/nt

8




$257

/nt

9




$274

/nt

10




$312

/nt

11




$356

/nt

12




$355

/nt

13




$299

/nt

14




$276

/nt

15




$275

/nt

16




$293

/nt

17




$334

/nt

18




$382

/nt

19




$378

/nt

20




$319

/nt

21




$294

/nt

22




$293

/nt

23




$310

/nt

24




$352

/nt

25




$402

/nt

26




$396

/nt

27




$332

/nt

28




$305

/nt

29




$302

/nt

30




$318

/nt
October 2020
Su
Mo
Tu
We
Th
Fr
Sa

1




$360

/nt

2




$661

/nt

3




$650

/nt

4




$541

/nt

5




$359

/nt

6




$353

/nt

7




$370

/nt

8




$415

/nt

9




$467

/nt

10




$456

/nt

11




$377

/nt

12




$517

/nt

13




$521

/nt

14




$506

/nt

15




$493

/nt

16




$493

/nt

17




$493

/nt

18




$493

/nt

19




$259

/nt

20




$252

/nt

21




$262

/nt

22




$290

/nt

23




$323

/nt

24




$312

/nt

25




$257

/nt

26




$230

/nt

27




$224

/nt

28




$234

/nt

29




$427

/nt

30




$455

/nt

31




$479

/nt
November 2020
Su
Mo
Tu
We
Th
Fr
Sa

1




$234

/nt

2




$211

/nt

3




$208

/nt

4




$217

/nt

5




$378

/nt

6




$456

/nt

7




$430

/nt

8




$224

/nt

9




$204

/nt

10




$202

/nt

11




$211

/nt

12




$239

/nt

13




$270

/nt

14




$266

/nt

15




$221

/nt

16




$202

/nt

17




$200

/nt

18




$226

/nt

19




$256

/nt

20




$289

/nt

21




$282

/nt

22




$235

/nt

23




$508

/nt

24




$502

/nt

25




$603

/nt

26




$664

/nt

27




$751

/nt

28




$737

/nt

29




$614

/nt

30




$208

/nt
December 2020
Su
Mo
Tu
We
Th
Fr
Sa

1




$289

/nt

2




$215

/nt

3




$242

/nt

4




$273

/nt

5




$269

/nt

6




$224

/nt

7




$205

/nt

8




$203

/nt

9




$213

/nt

10




$243

/nt

11




$276

/nt

12




$273

/nt

13




$229

/nt

14




$211

/nt

15




$211

/nt

16




$224

/nt

17




$255

/nt

18




$291

/nt

19




$289

/nt

20




$243

/nt

21




$225

/nt

22




$224

/nt

23




$452

/nt

24




$512

/nt

25




$581

/nt

26




$573

/nt

27




$480

/nt

28




$439

/nt

29




$437

/nt

30




$459

/nt

31




$659

/nt
January 2021
Su
Mo
Tu
We
Th
Fr
Sa

1




$315

/nt

2




$309

/nt

3




$257

/nt

4




$235

/nt

5




$233

/nt

6




$243

/nt

7




$276

/nt

8




$309

/nt

9




$303

/nt

10




$254

/nt

11




$230

/nt

12




$226

/nt

13




$239

/nt

14




$268

/nt

15




$464

/nt

16




$456

/nt

17




$381

/nt

18




$348

/nt

19




$225

/nt

20




$238

/nt

21




$269

/nt

22




$307

/nt

23




$303

/nt

24




$256

/nt

25




$235

/nt

26




$234

/nt

27




$251

/nt

28




$286

/nt

29




$330

/nt

30




$329

/nt

31




$280

/nt