Row Wrapper 2
Arcadia #26
Capacity
5 Bedrooms
5 Bath
Sleeps 16
About
Welcome to a little slice of Southern Utah heaven. Enjoy this gorgeous new home as you enjoy all that the amazing resort offers you as well as outdoor activities all year around.
Master Queen bedroom suite and a second queen suite on first floor. Upstairs has 2 more queen suite bedrooms. The bunk room has 2 built in twin bunk beds with two pull out twin trundles (sleeps 6) and has a bathroom as well. The loft has a twin bunk bed set. Sleeps 16!
Luxury and comfort for the entire family at this lovely Arcadia villa #26. Main floor living offers a huge oversize kitchen with all you need to enjoy indoor or outdoor dining. The great room offers comfy furniture and a large screen TV, a huge dining room table for loads of food and fun family game nights. Additional seating on the patio by the grill or bar seats at the long kitchen island. The two bedrooms on this level are located at the front and one at the back. The master has a king bed, large TV, furnished darling. The spacious master bath (through the barn door) has a vanity that the ladies will adore, soaking tub, double sinks and walk in shower. The front bedroom has a soothing blue and white theme, TV and a full bathroom too. Located on the main floor you will also find an additional full bathroom, and a laundry room for your use with a full washer and dryer.
Upstairs you will find a second living space loft! A huge sectional sofa, TV, family games, game table and a set of twin bunk beds. The sliding doors lead out to spectacular views and comfy patio all under the covered lite deck. You will find two more lovely queen bedrooms upstairs, each with TV's and full bathroom. The darling bunk room has 2 sets of built in bunk beds with 2 twin trundle so that it will accommodate 6 easily. So much fun for the littles. There is one more full bathroom on this second floor as well.
So much luxury, all provided for you and your family to ensure last memories as you stay with us at Arcadia Resort #26. We look forward to seeing you soon.
This community HAS RV and trailer parking – Availability based on First Come, First Serve. Additional outdoor parking for RV's and trailers is available at Block Storage for just $10 per day – Please call Block Storage for reservations –.
No pets are allowed. There is no smoking allowed in the villas or in the Resort. There will be an additional $1,000 cleaning fee if pets have stayed in or there has been smoking in the villa.
Take advantage of the lower prices while there in ongoing construction in this community.
Amenties Include
Wifi
Fulled equipped kitchen
Washer/Dryer
2 car garage
Patio furniture
Games
5 bedrooms
All linens and so much more...
Frequently Asked Questions
Q: How close is Arcadia to _____?
A: Arcadia Vacation Resort is
• 2 minutes or 0.9 miles to the closest grocery store (Harmon's)
• 10 minutes or 4.3 miles to Snow Canyon
• 14 minutes or 6.3 miles to downtown St. George
• 9 minutes or 3.7 miles to Tuacahn Amphitheater
• 29 minutes or 20 miles to St. George Regional Airport
• 38 minutes or 25.7 miles to Sand Hollow State Park
• 67 minutes or 48.2 miles to Zion National Park
• 90 minutes or 86.8 miles to Brian Head Ski Resort
• 130 minutes or 126 miles to Las Vegas
Features
Amenities
Full Kitchen
Refrigerator
Coffee Maker
Ice Maker
Microwave
Toaster
Cookware
Blender
Hand Mixer
Griddle
Ceiling Fans
Linens
Washer & Dryer
High Speed Internet
Cable TV
Games
Santa Clara
Photos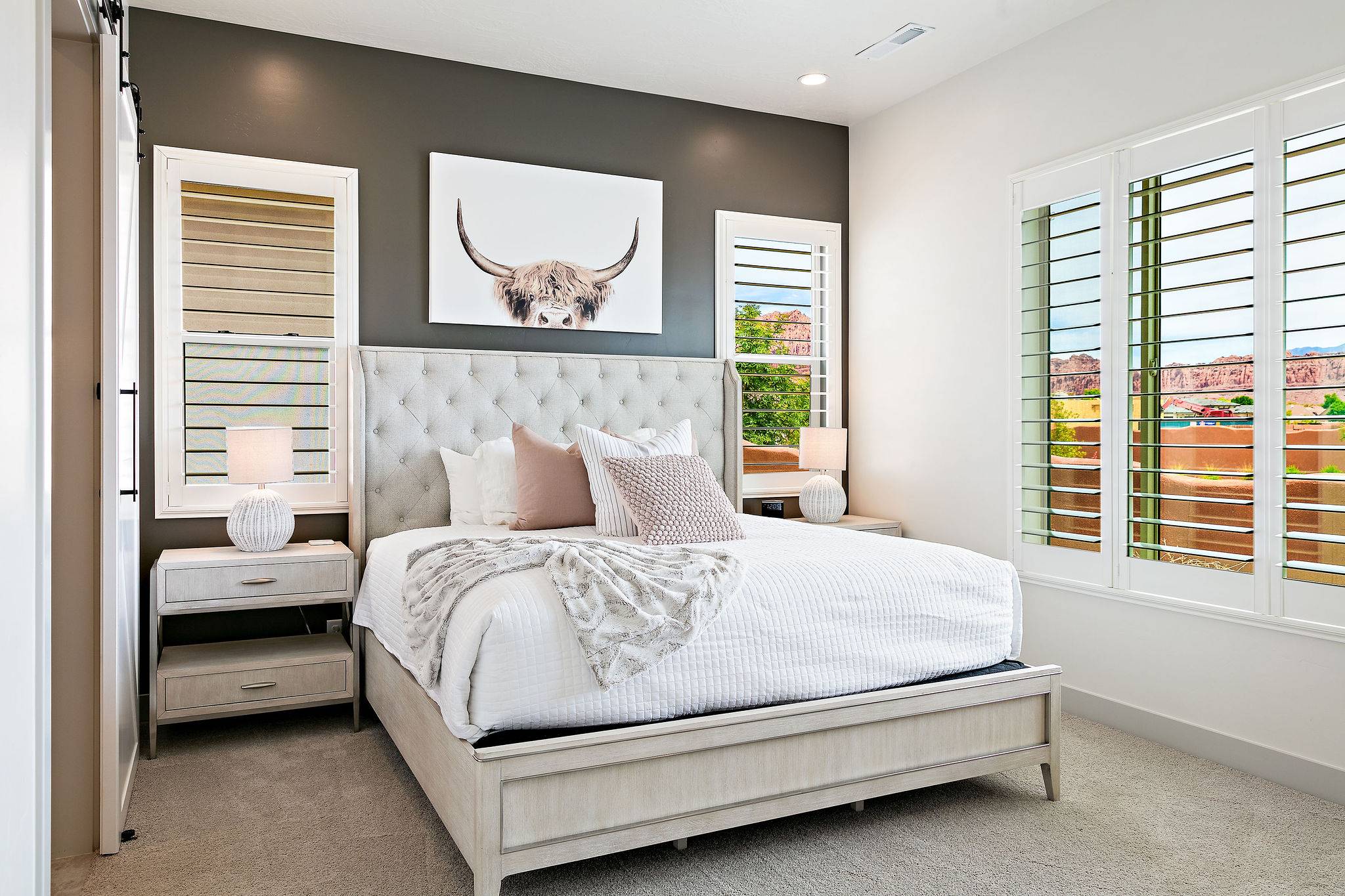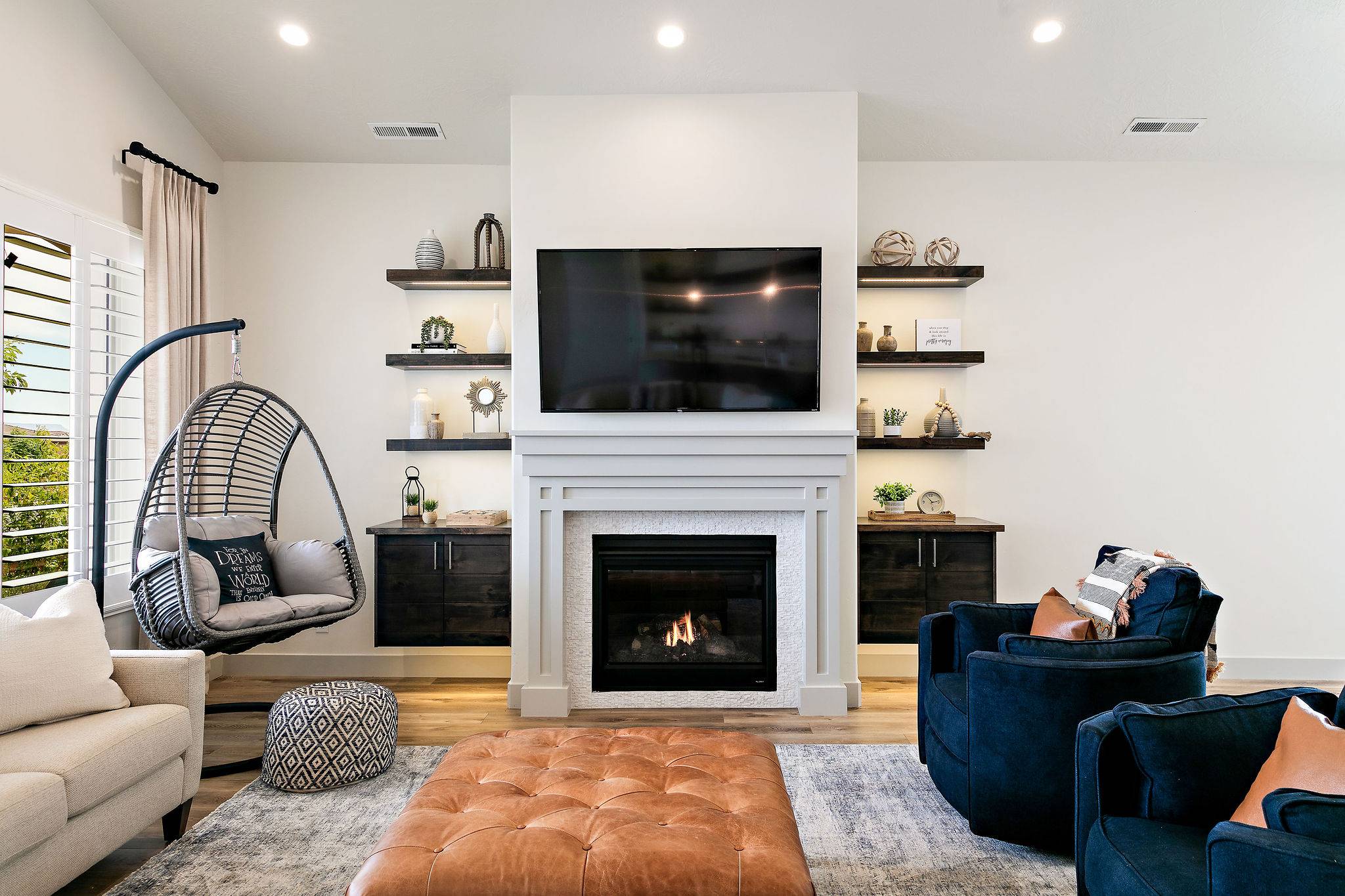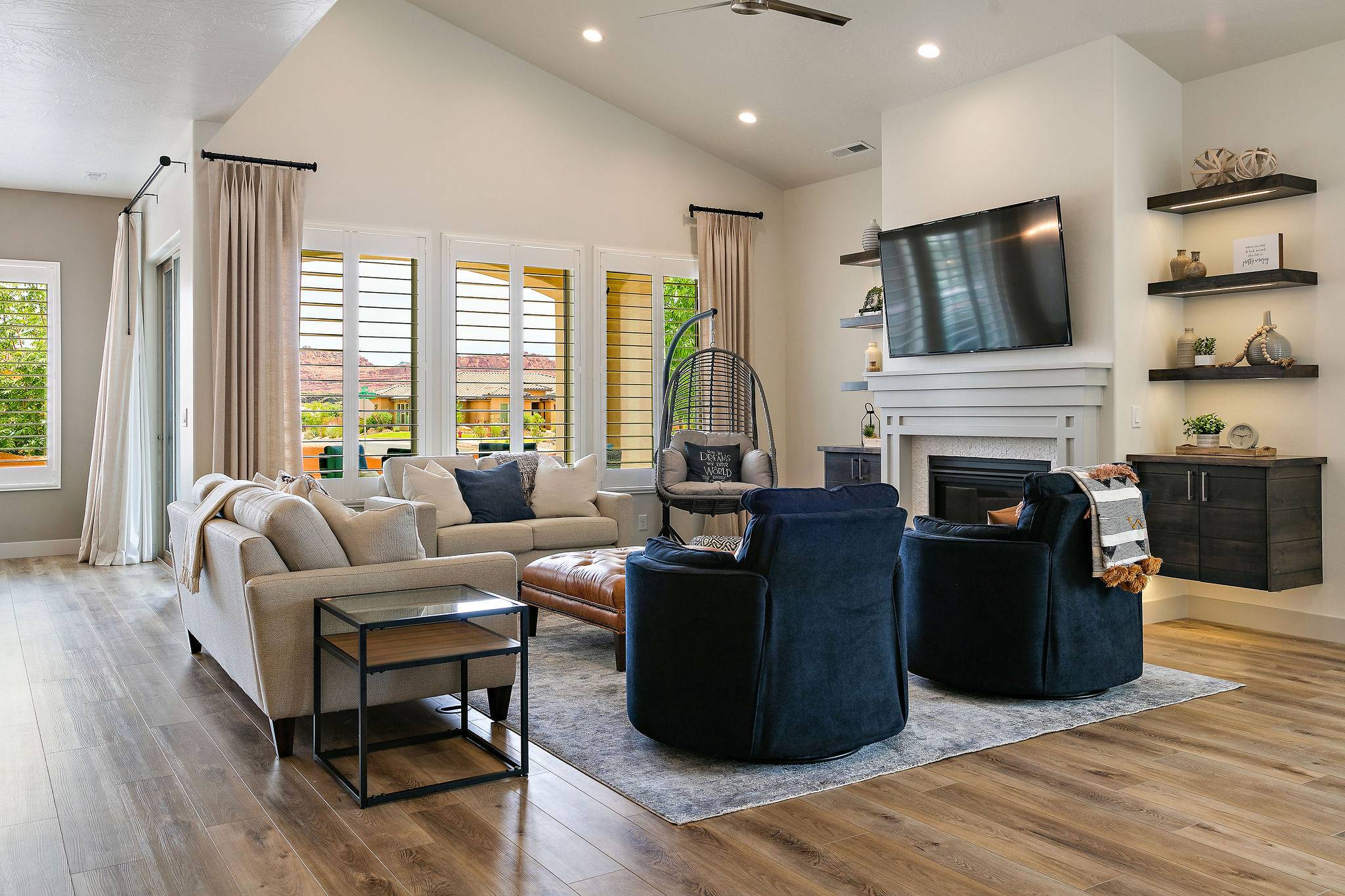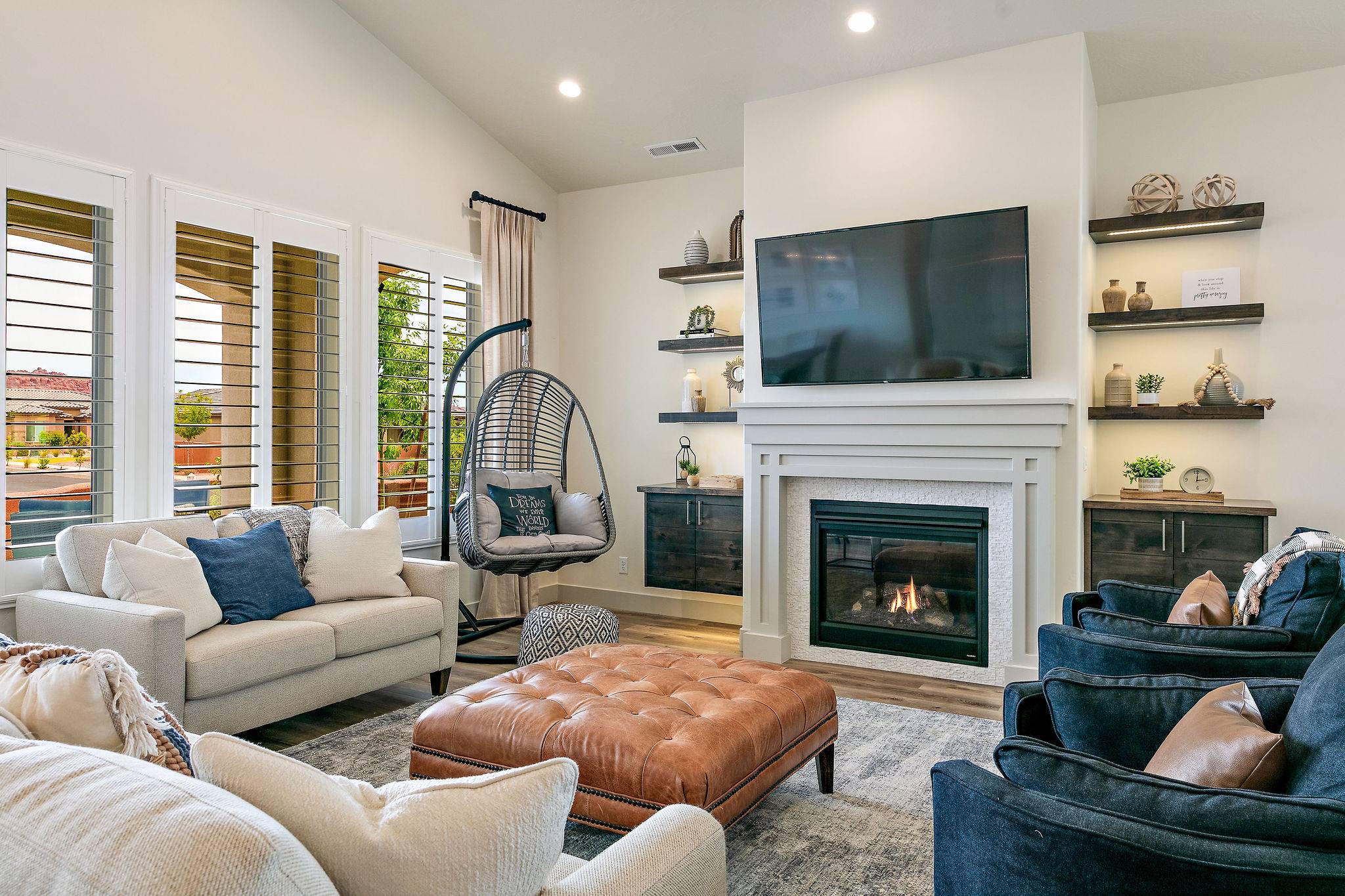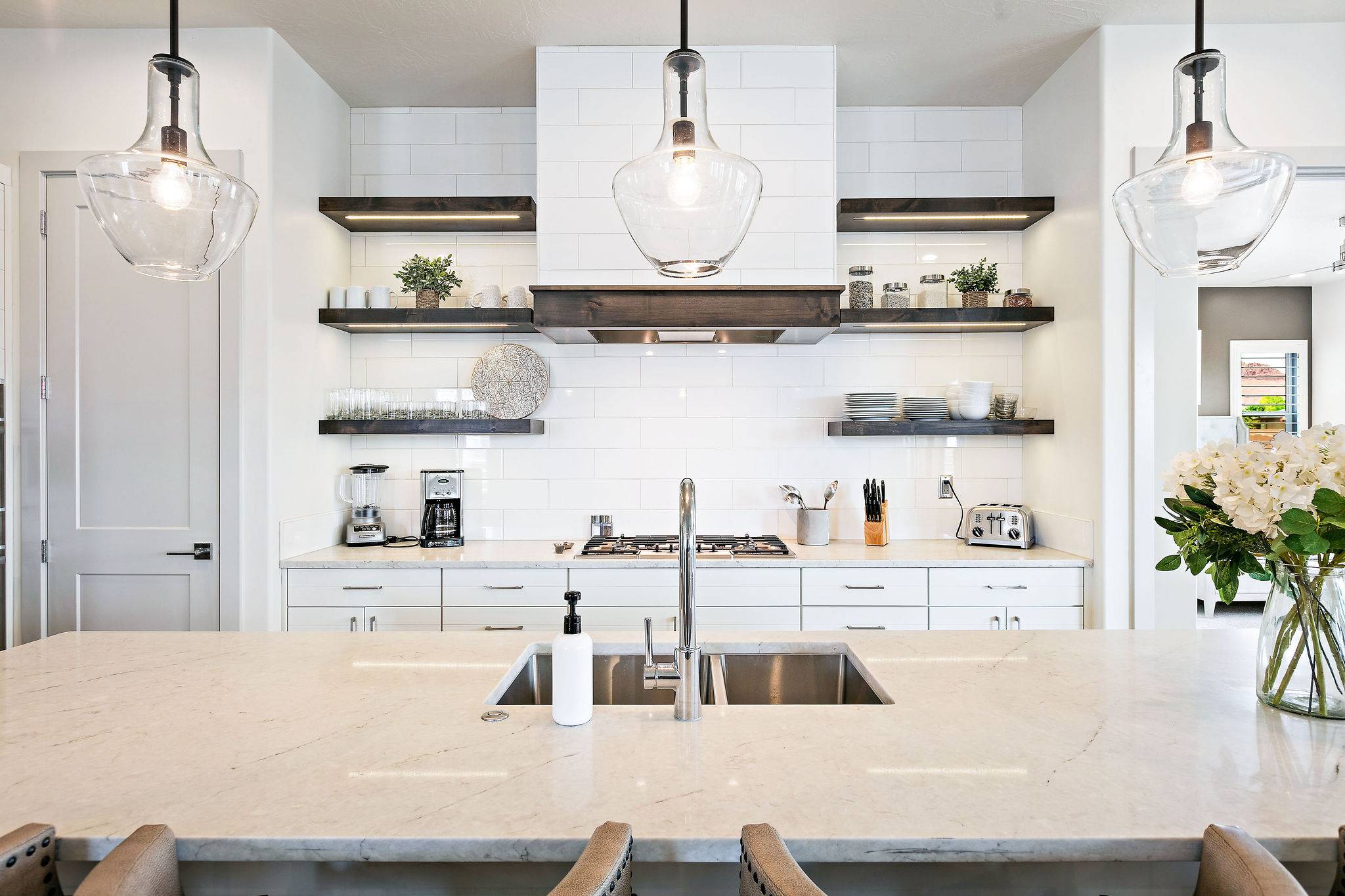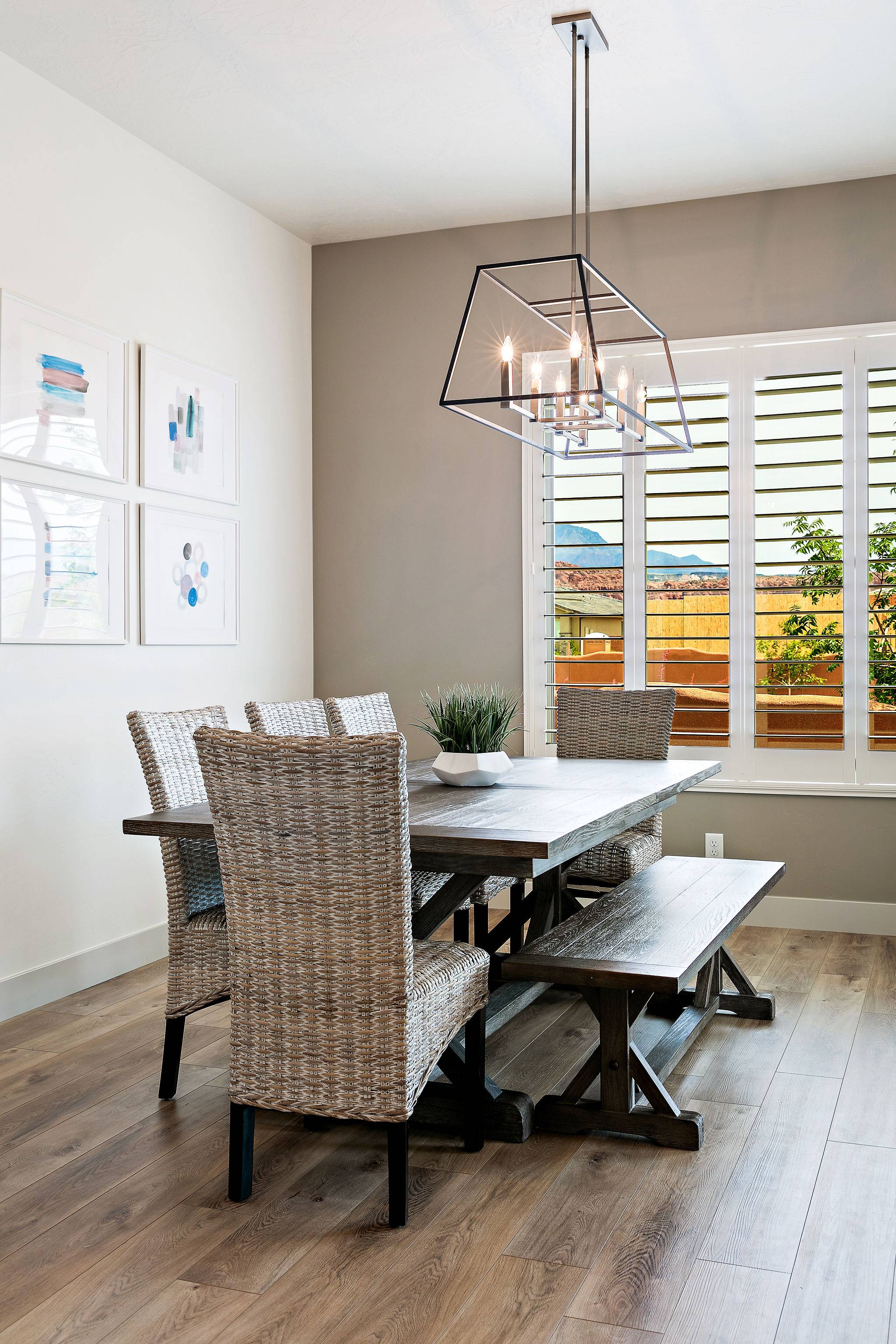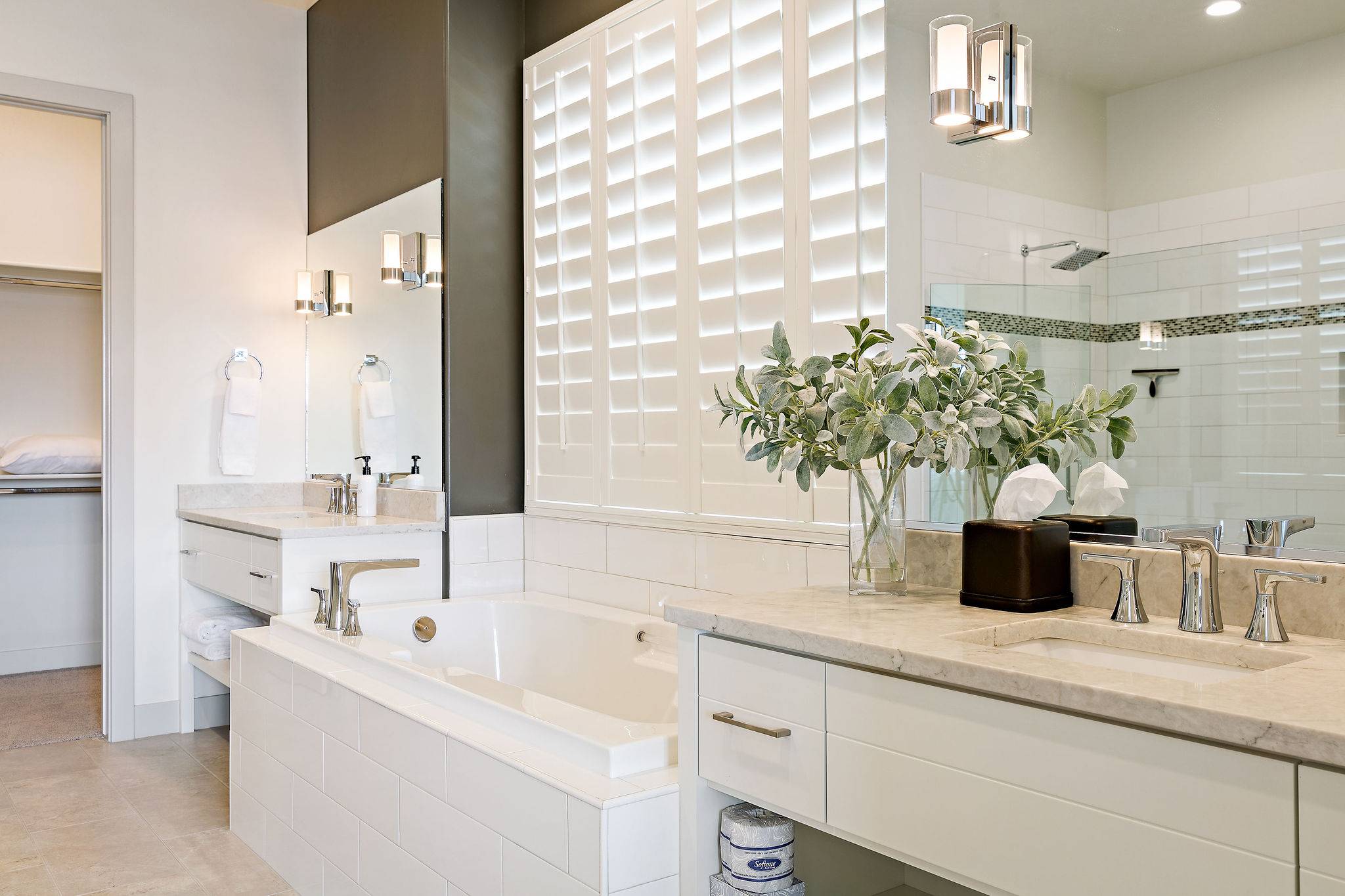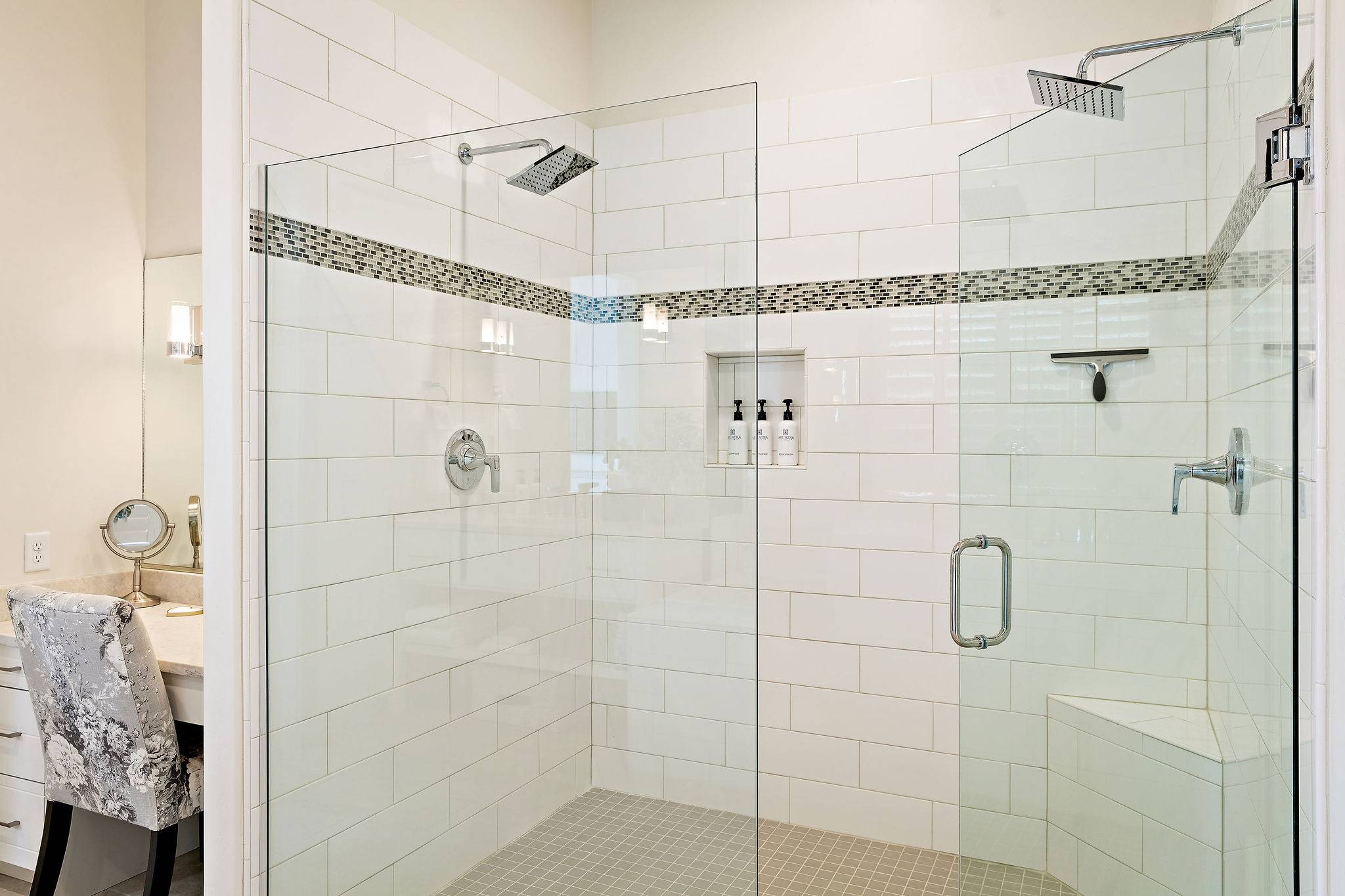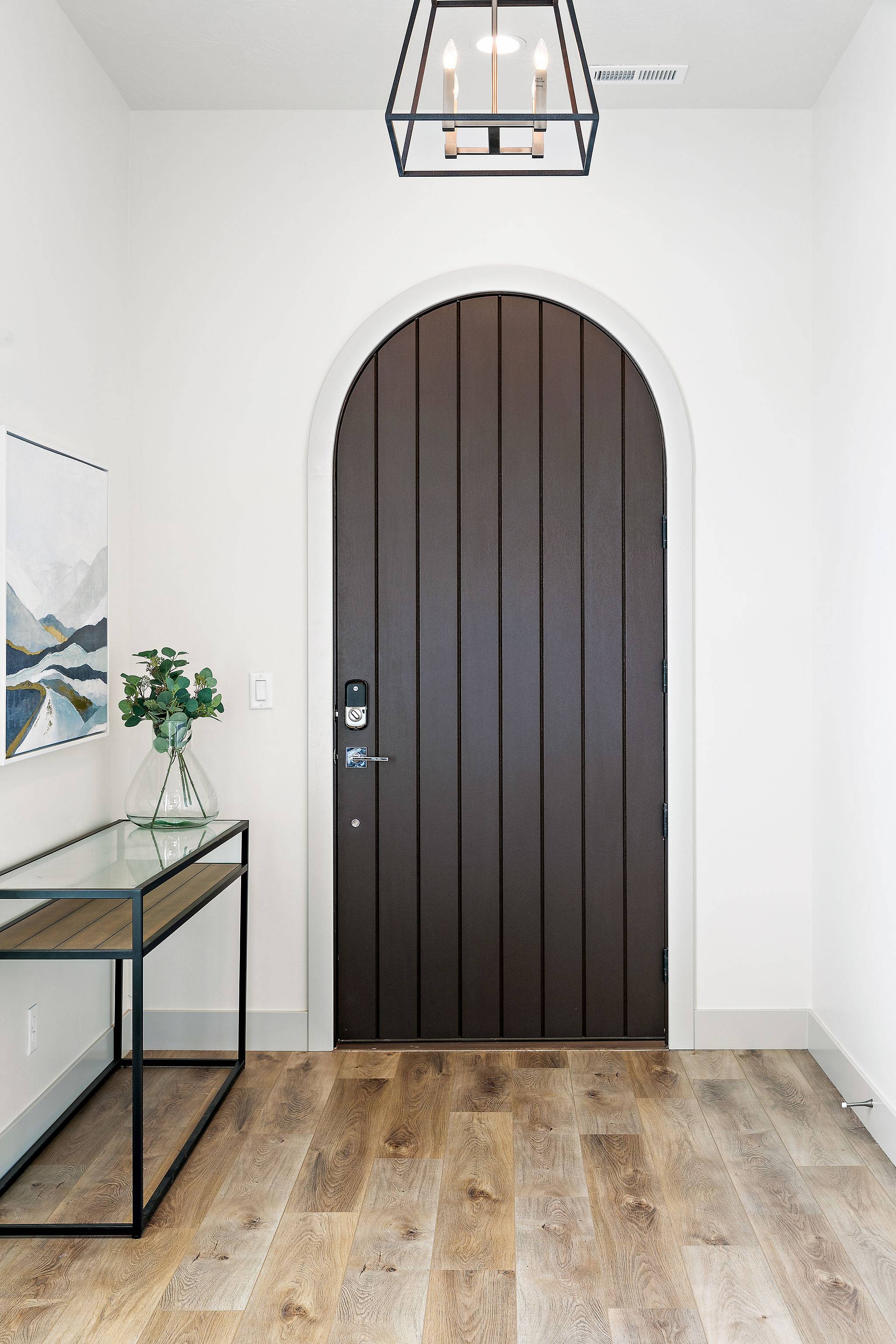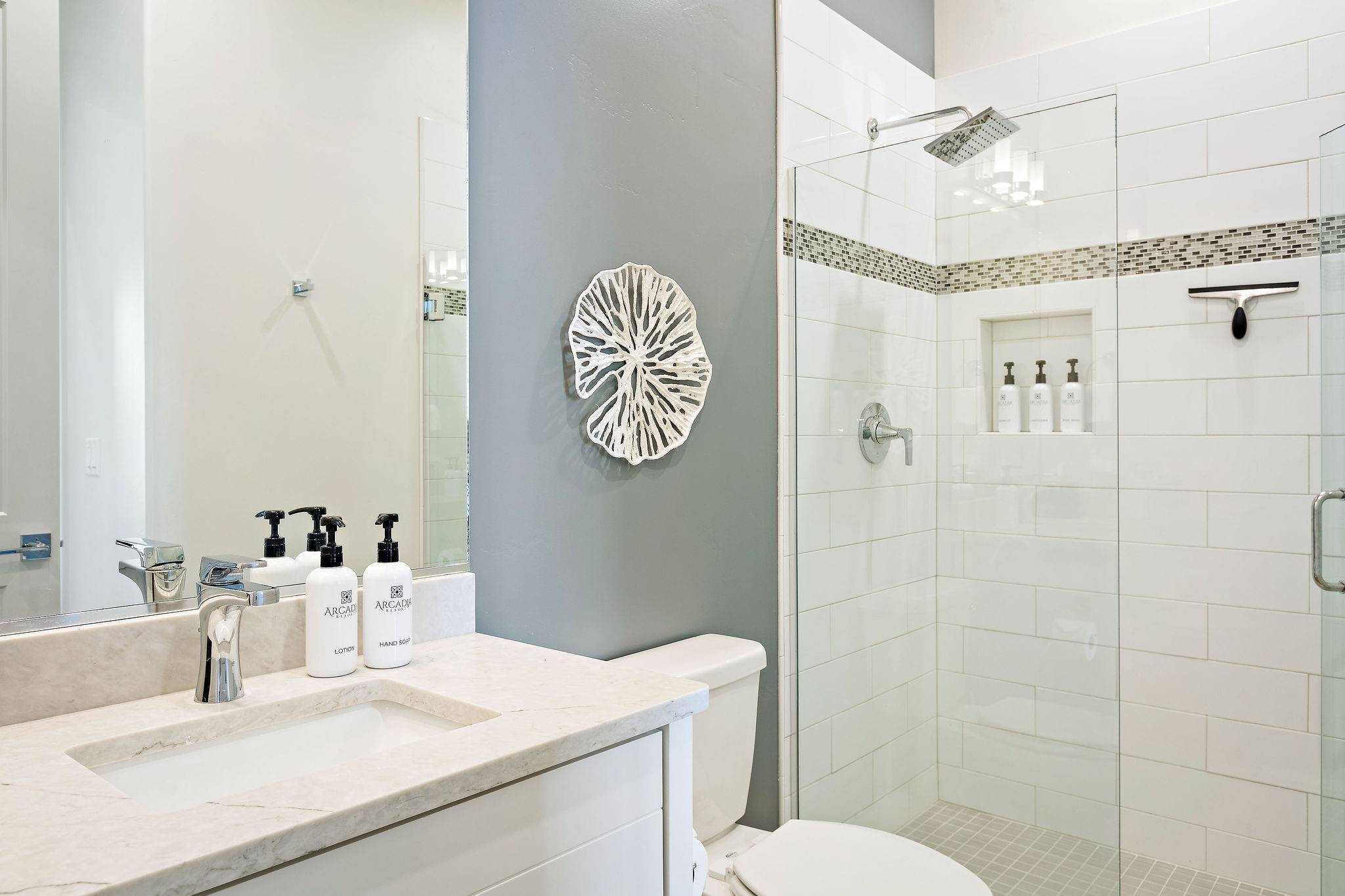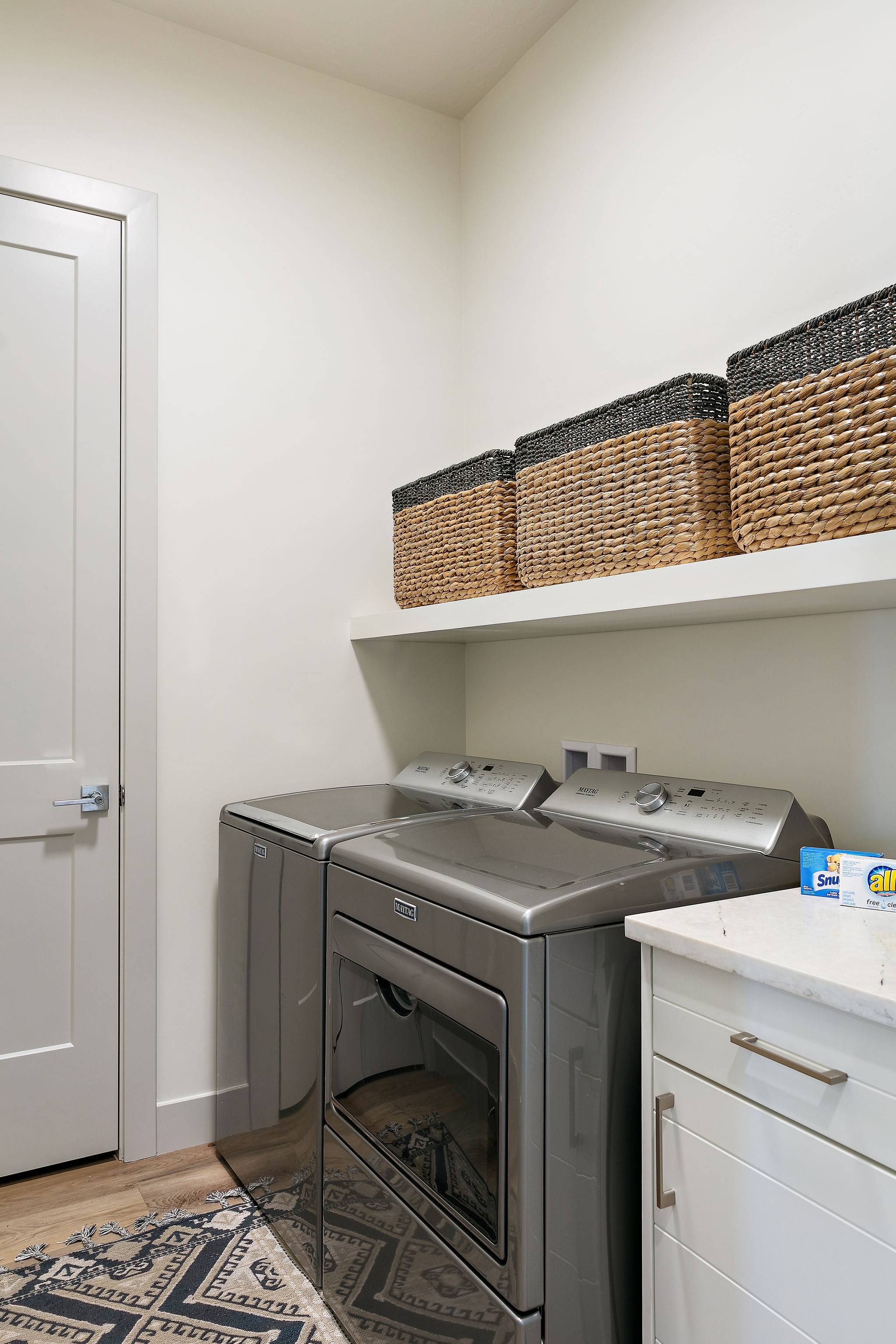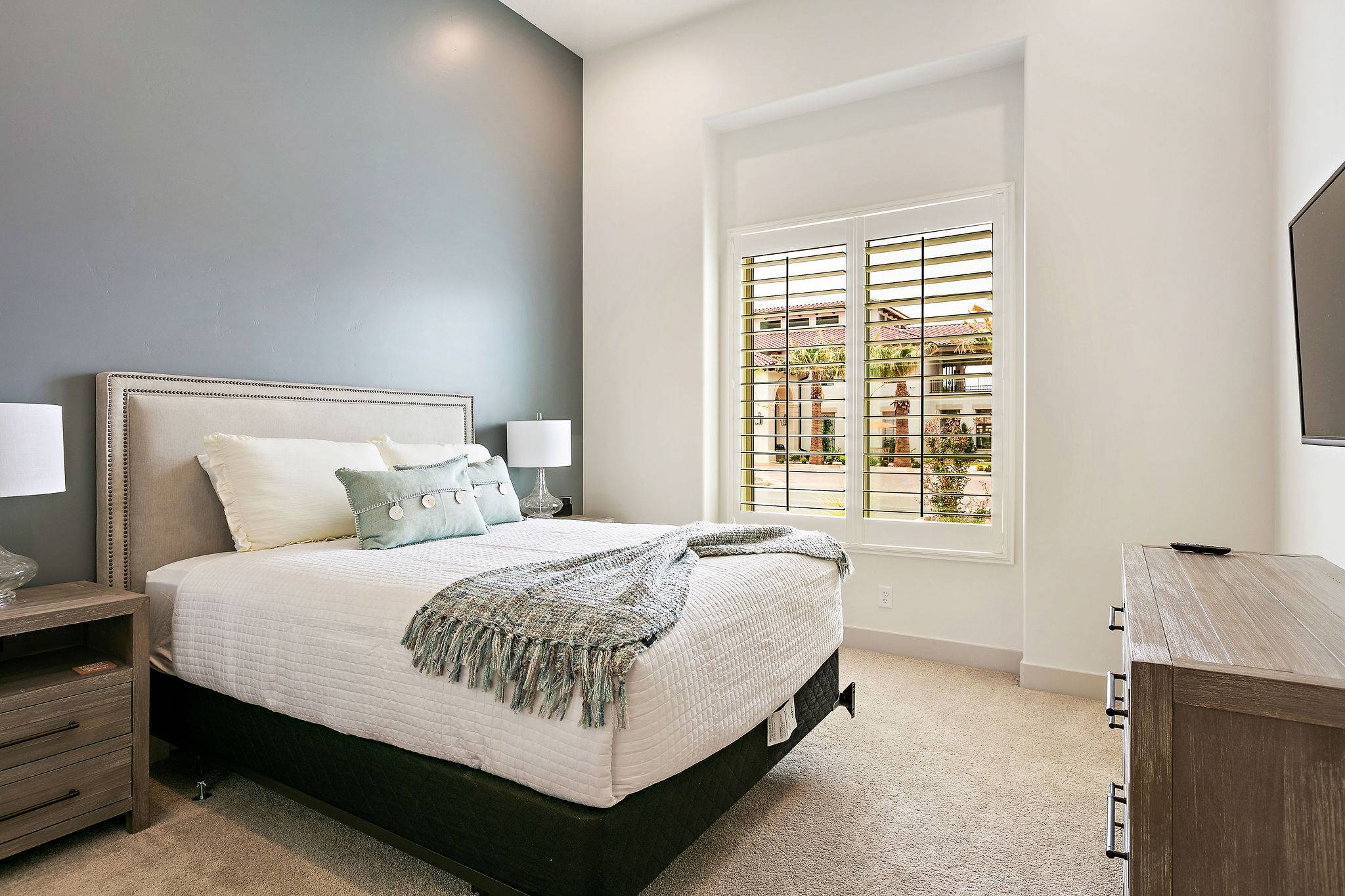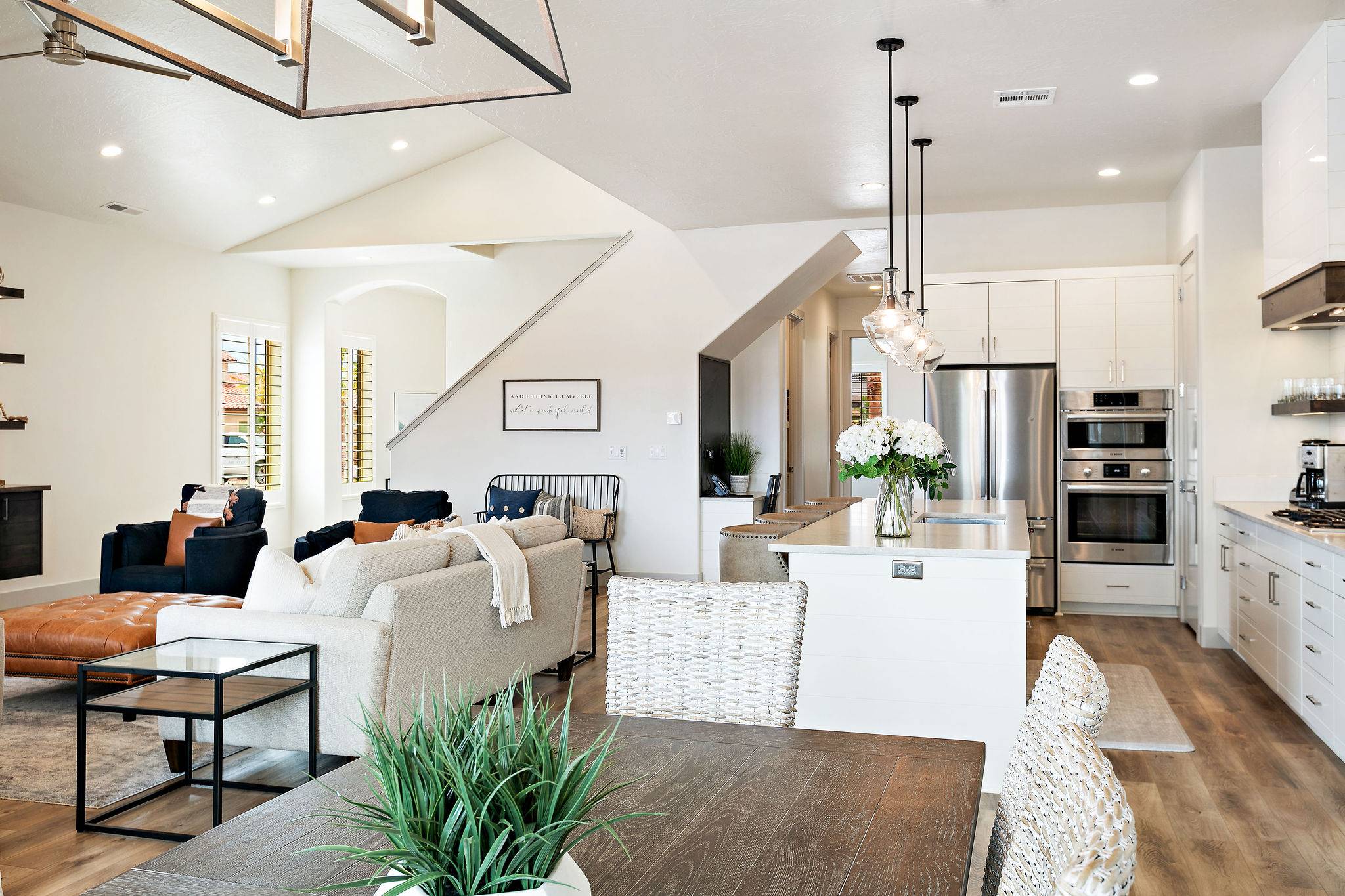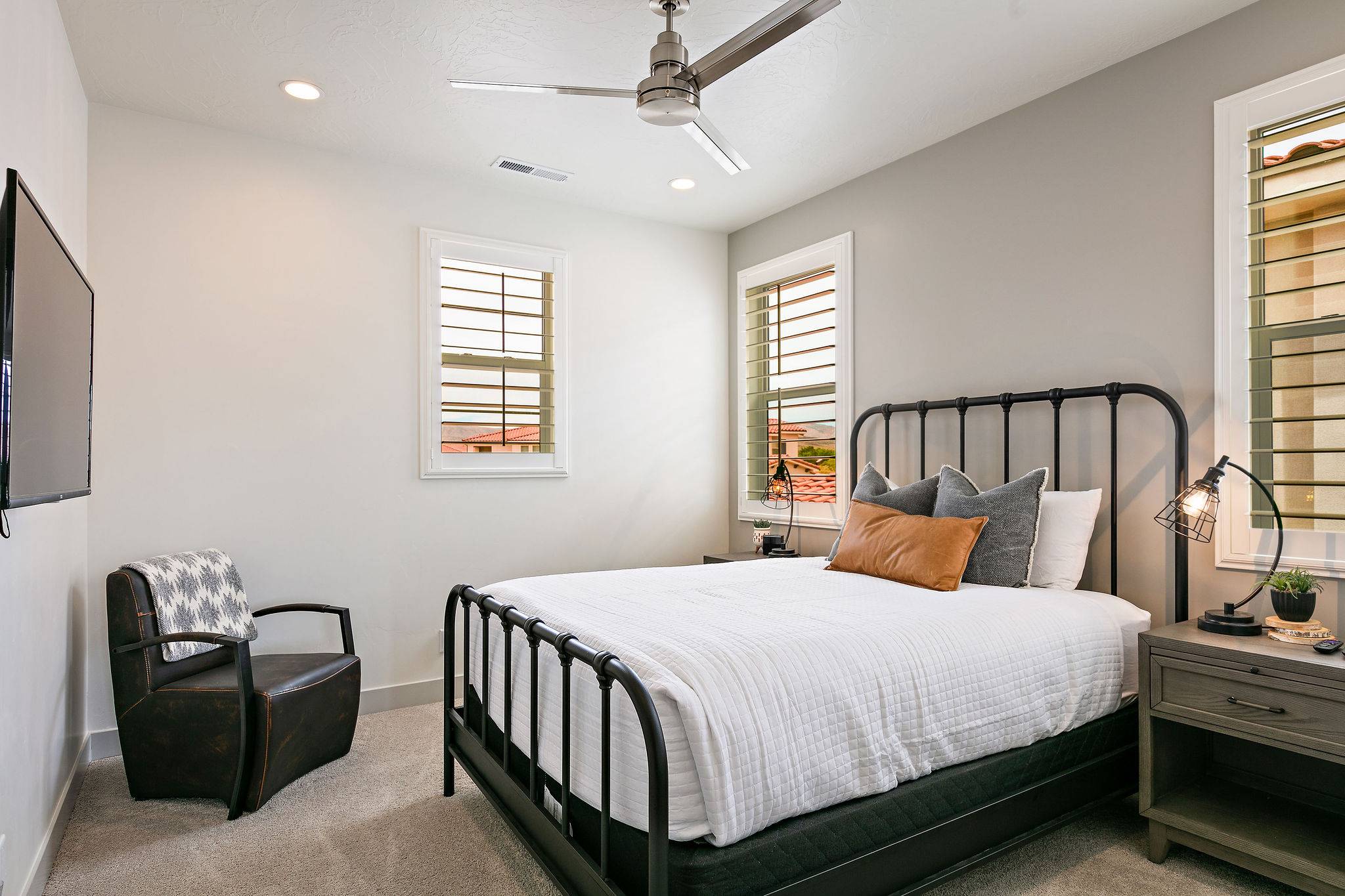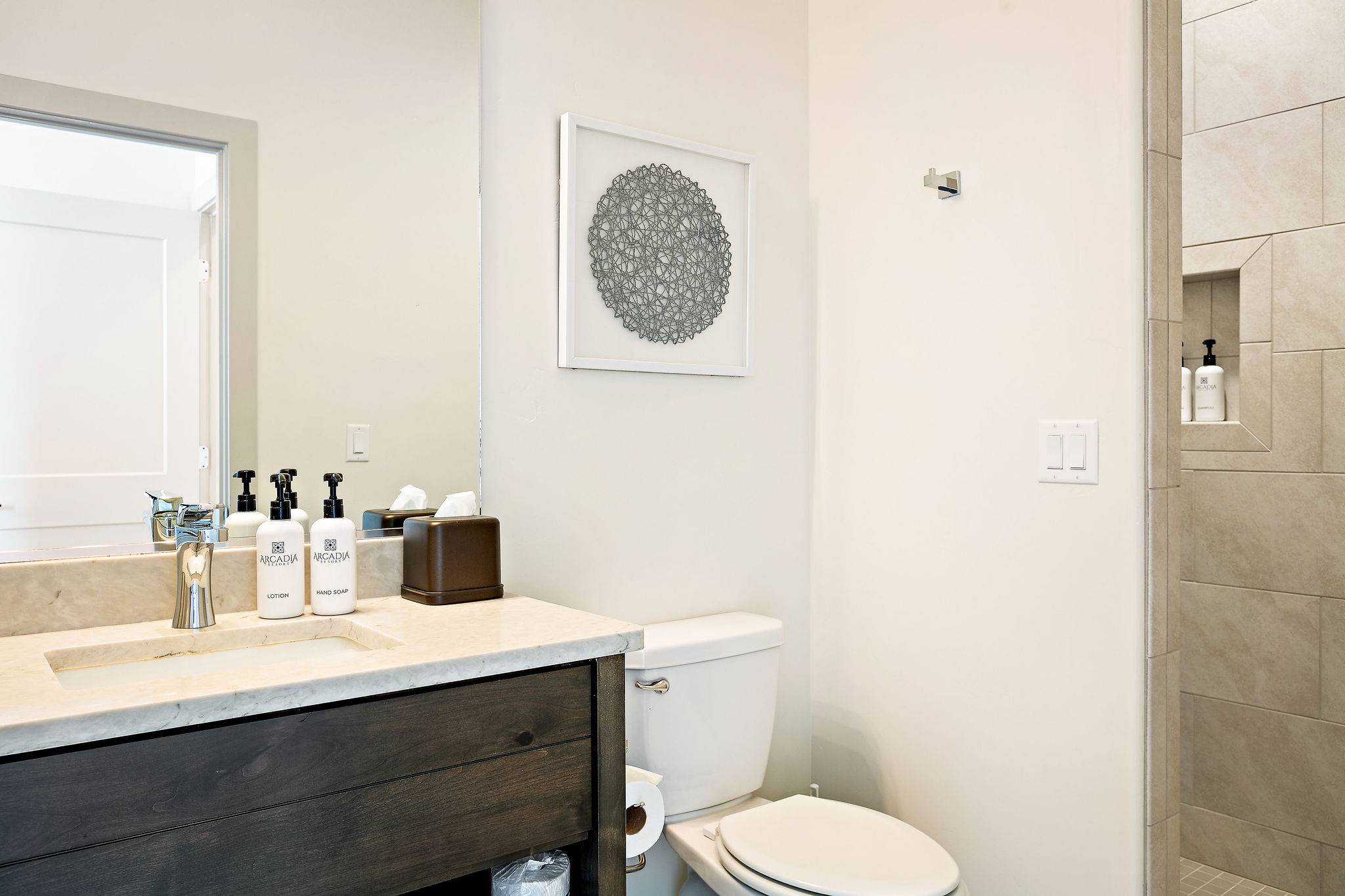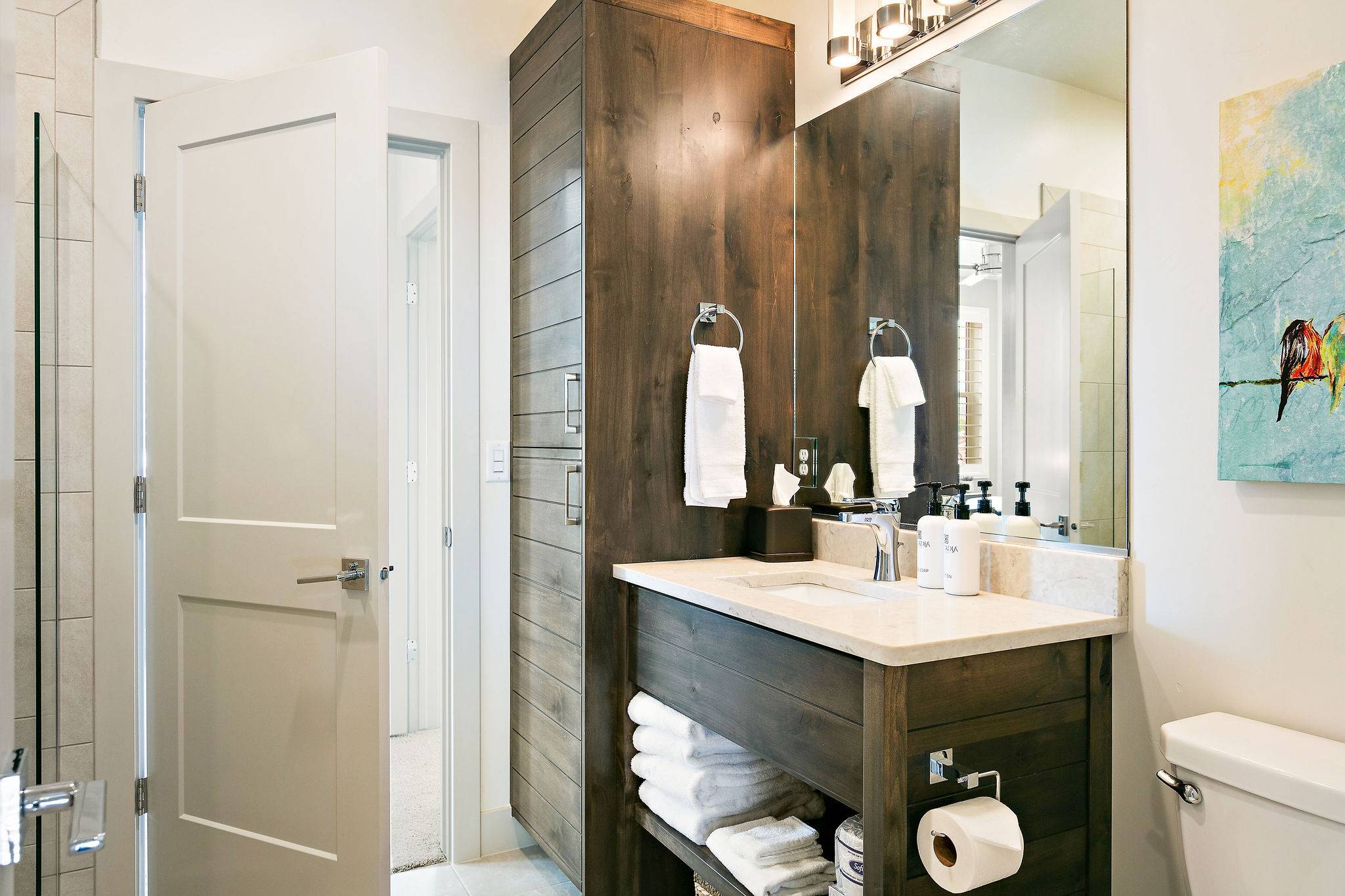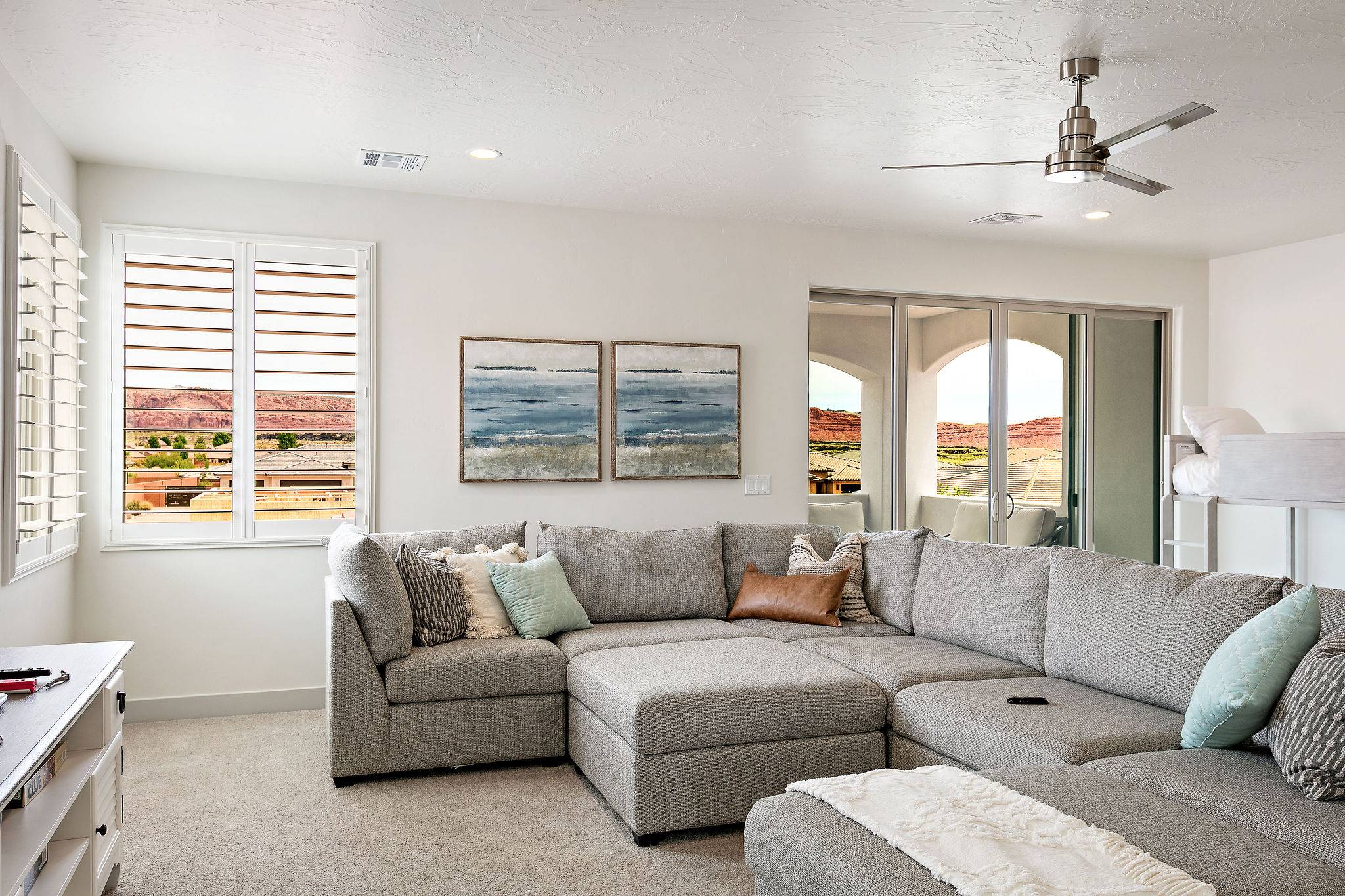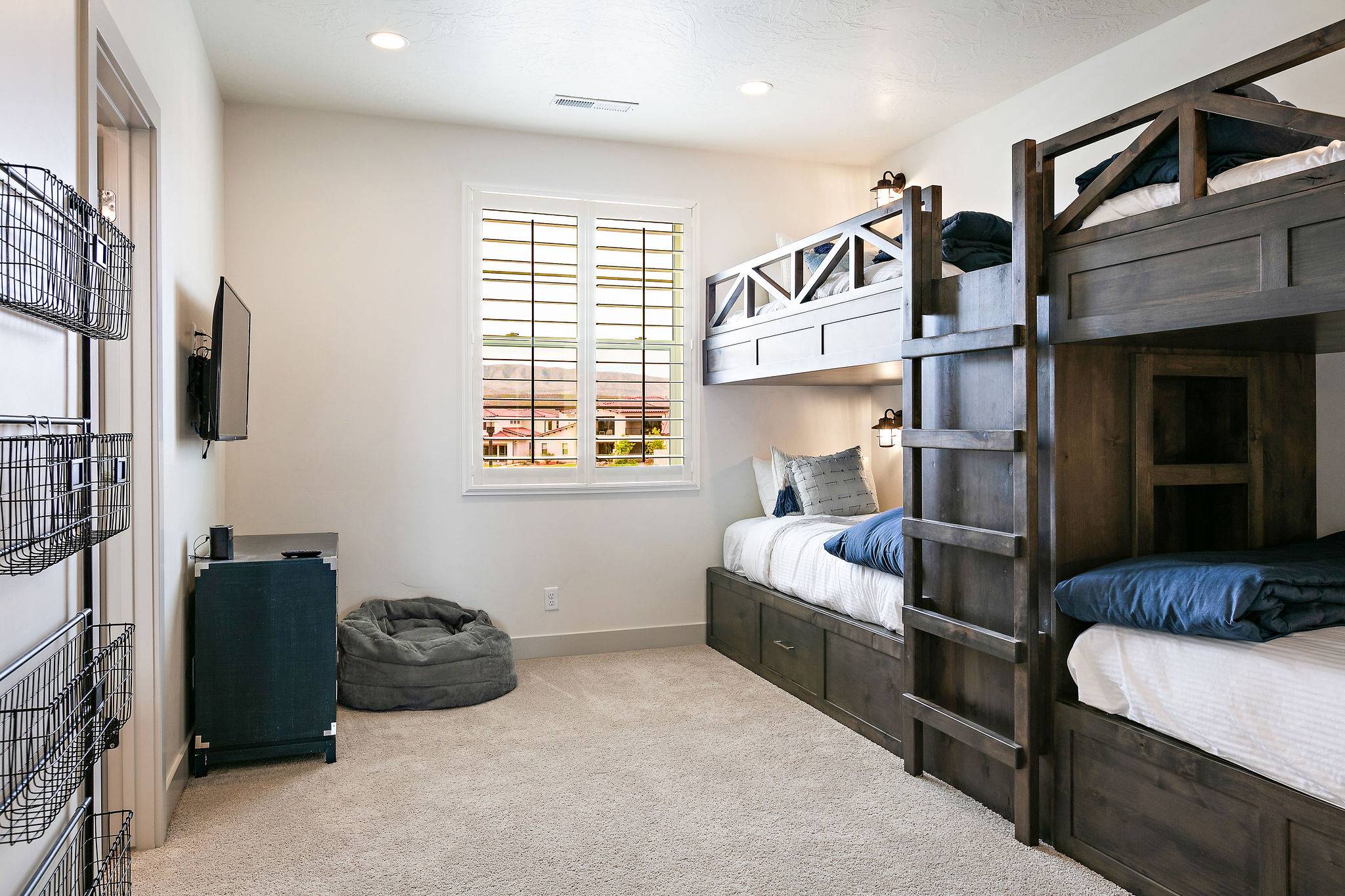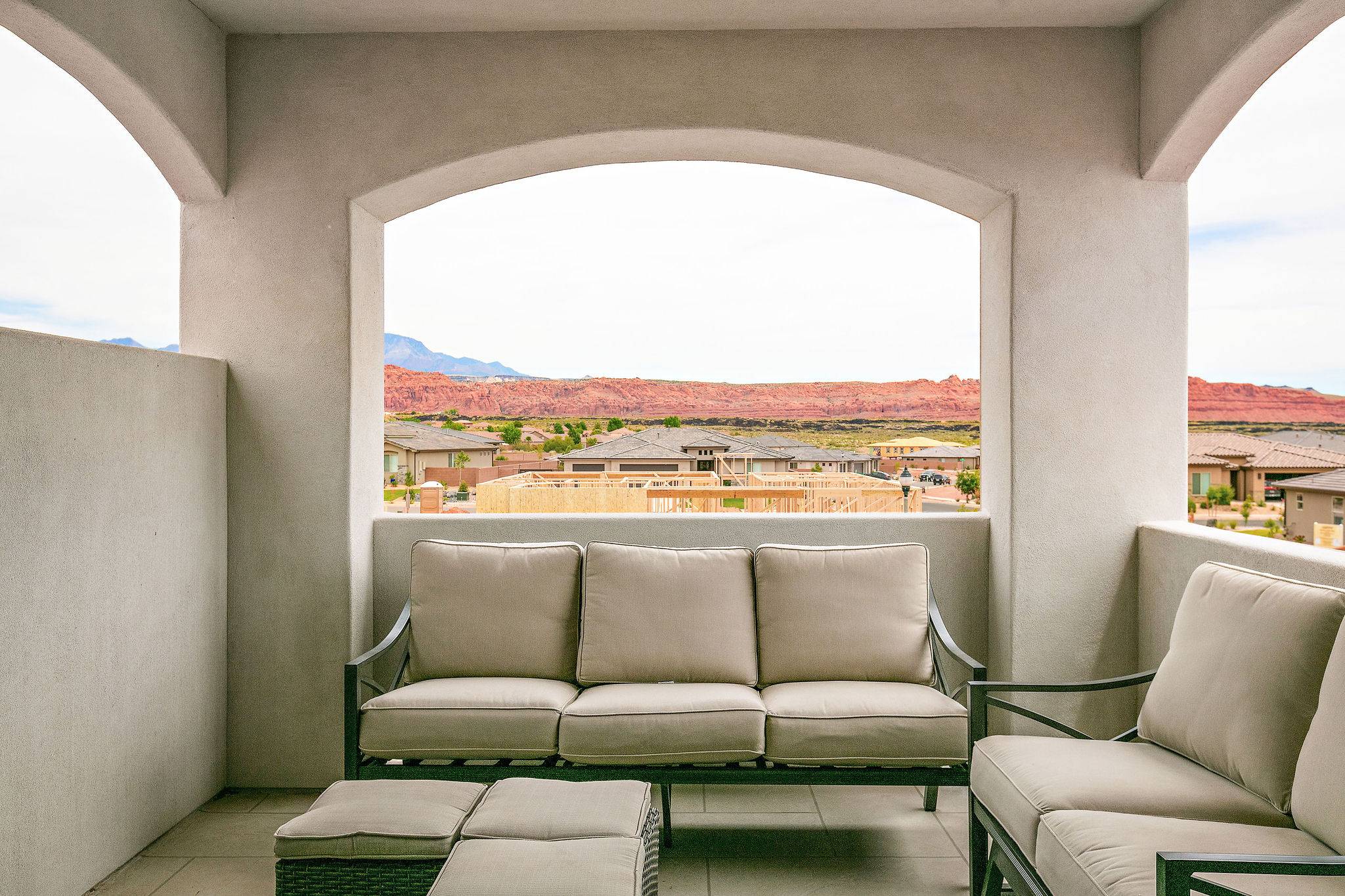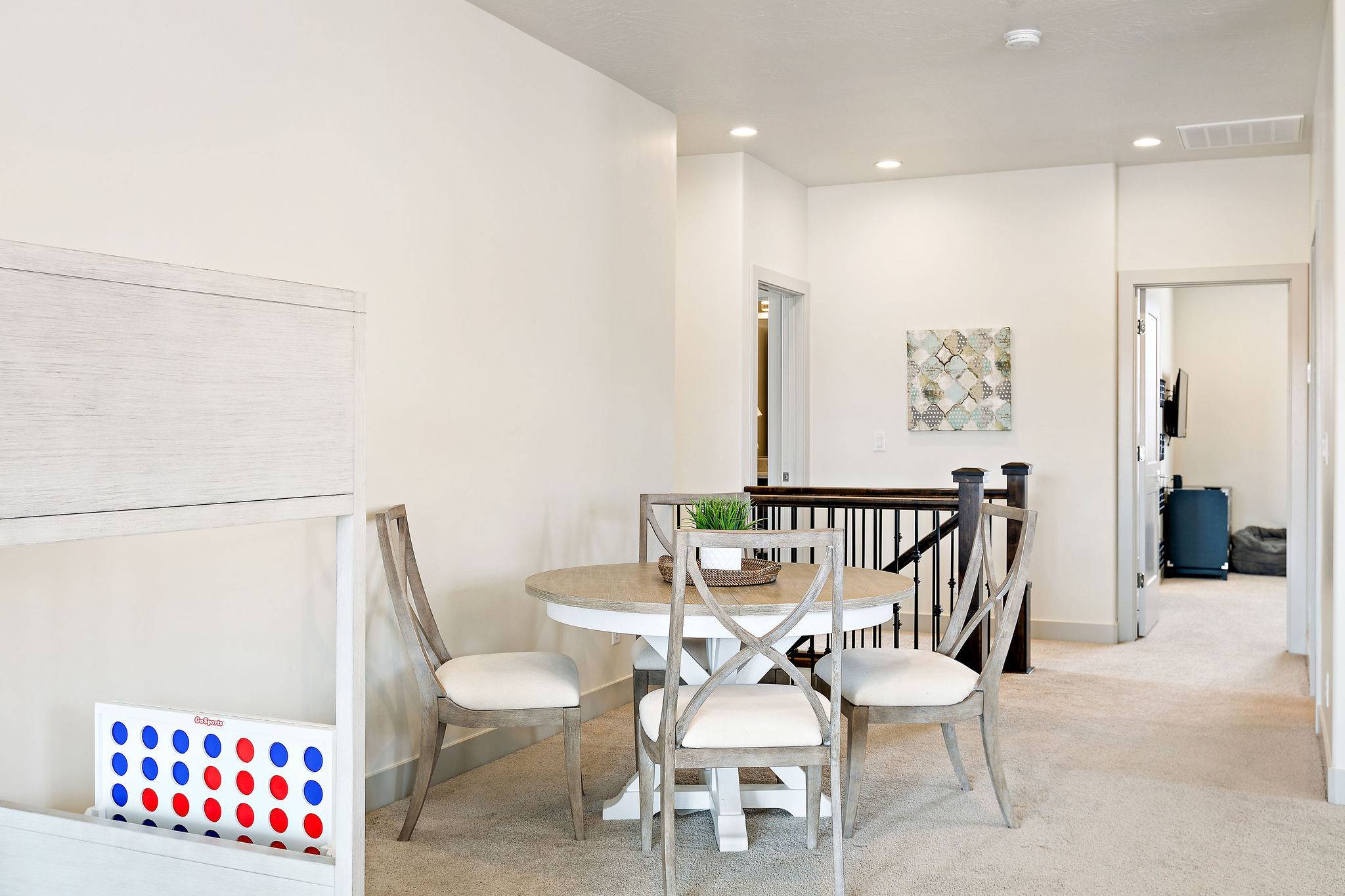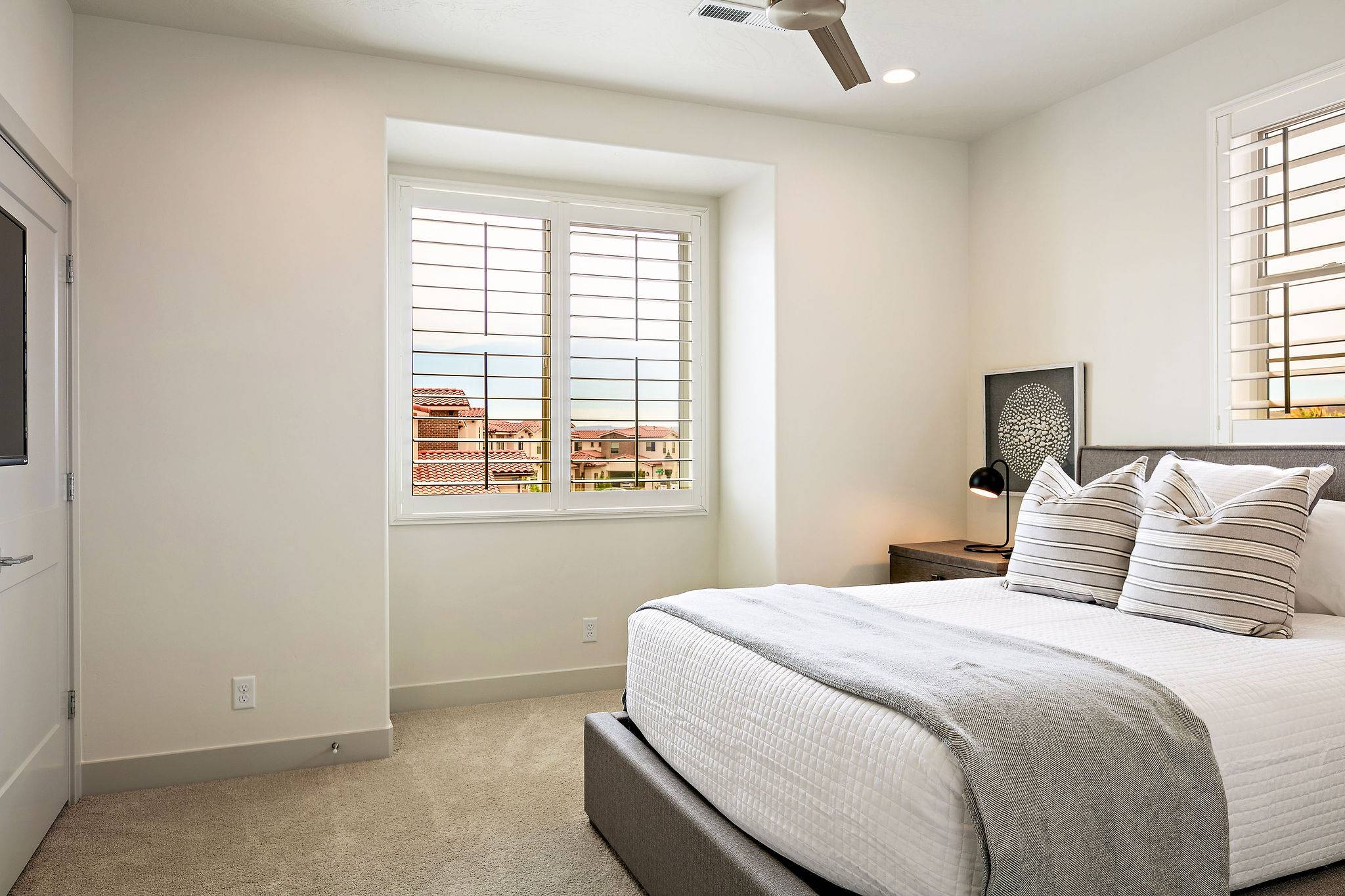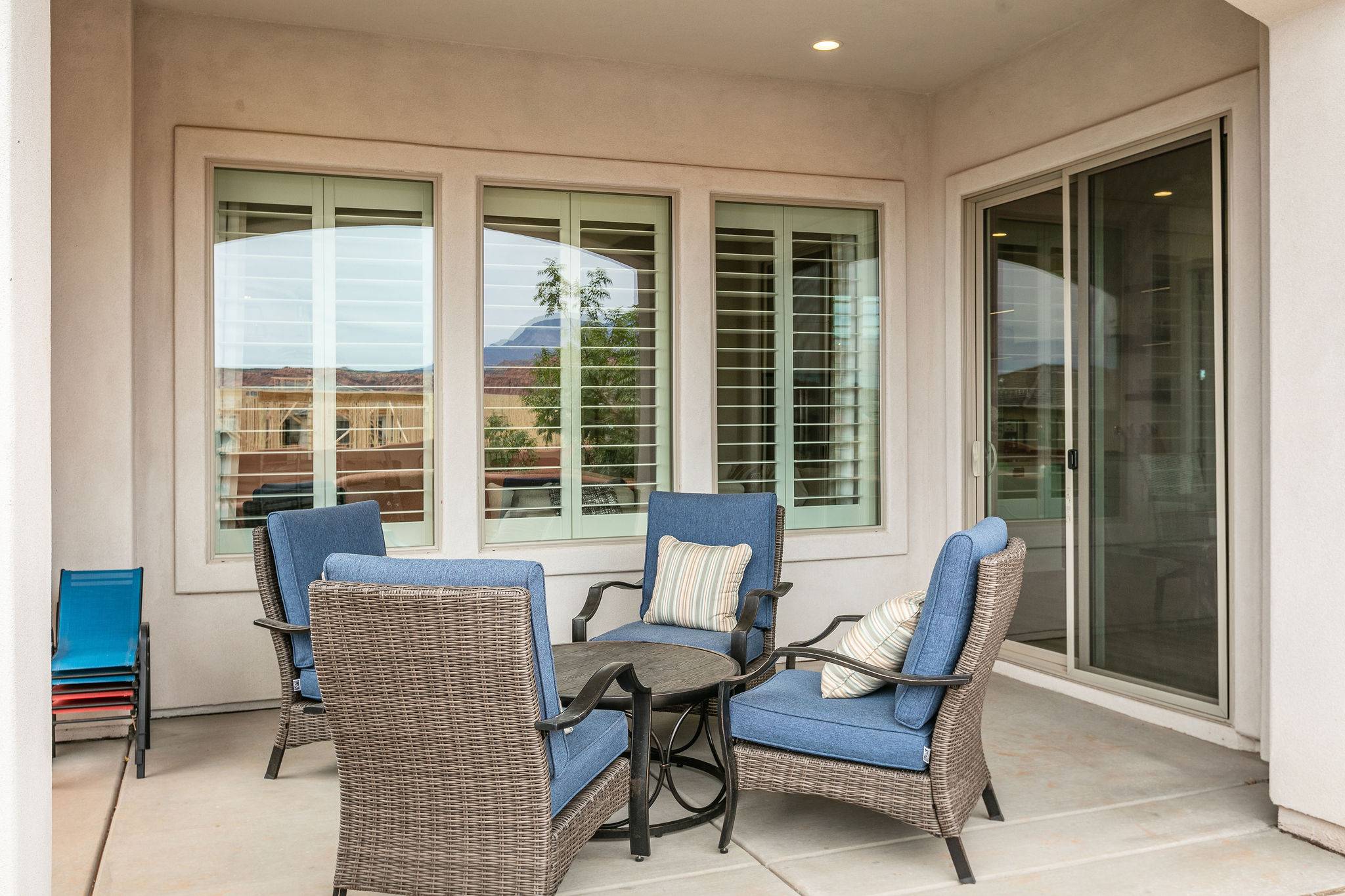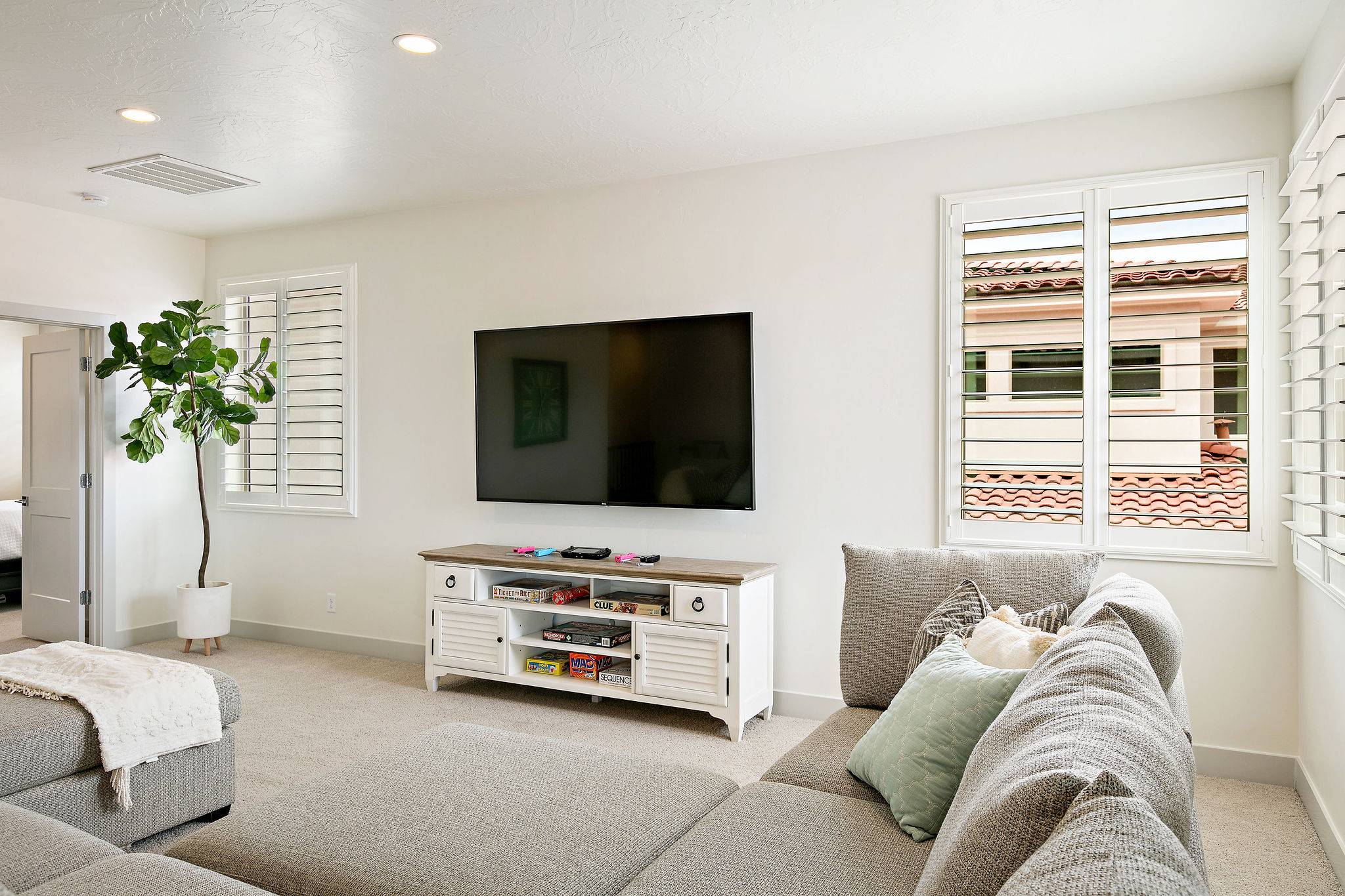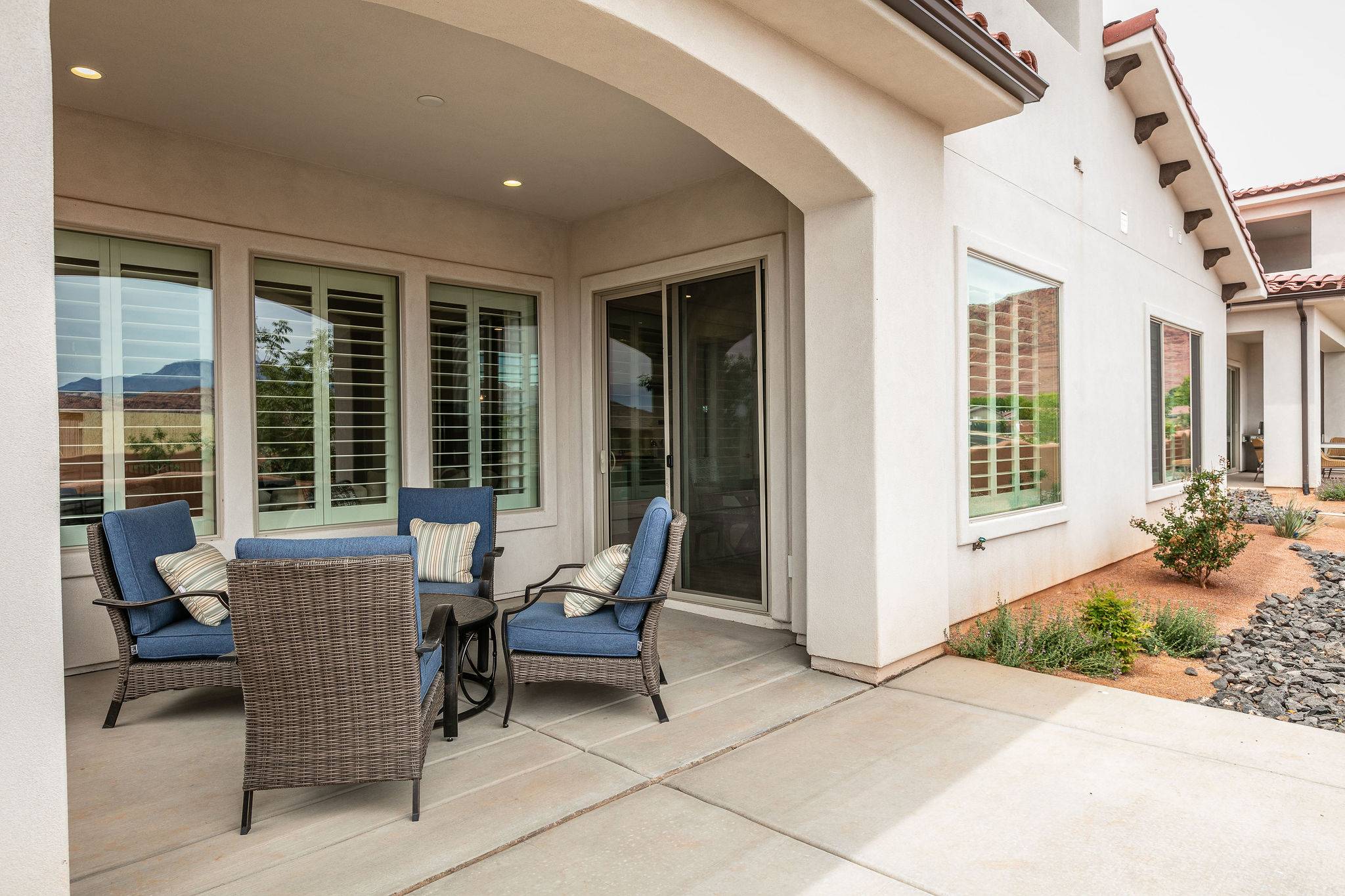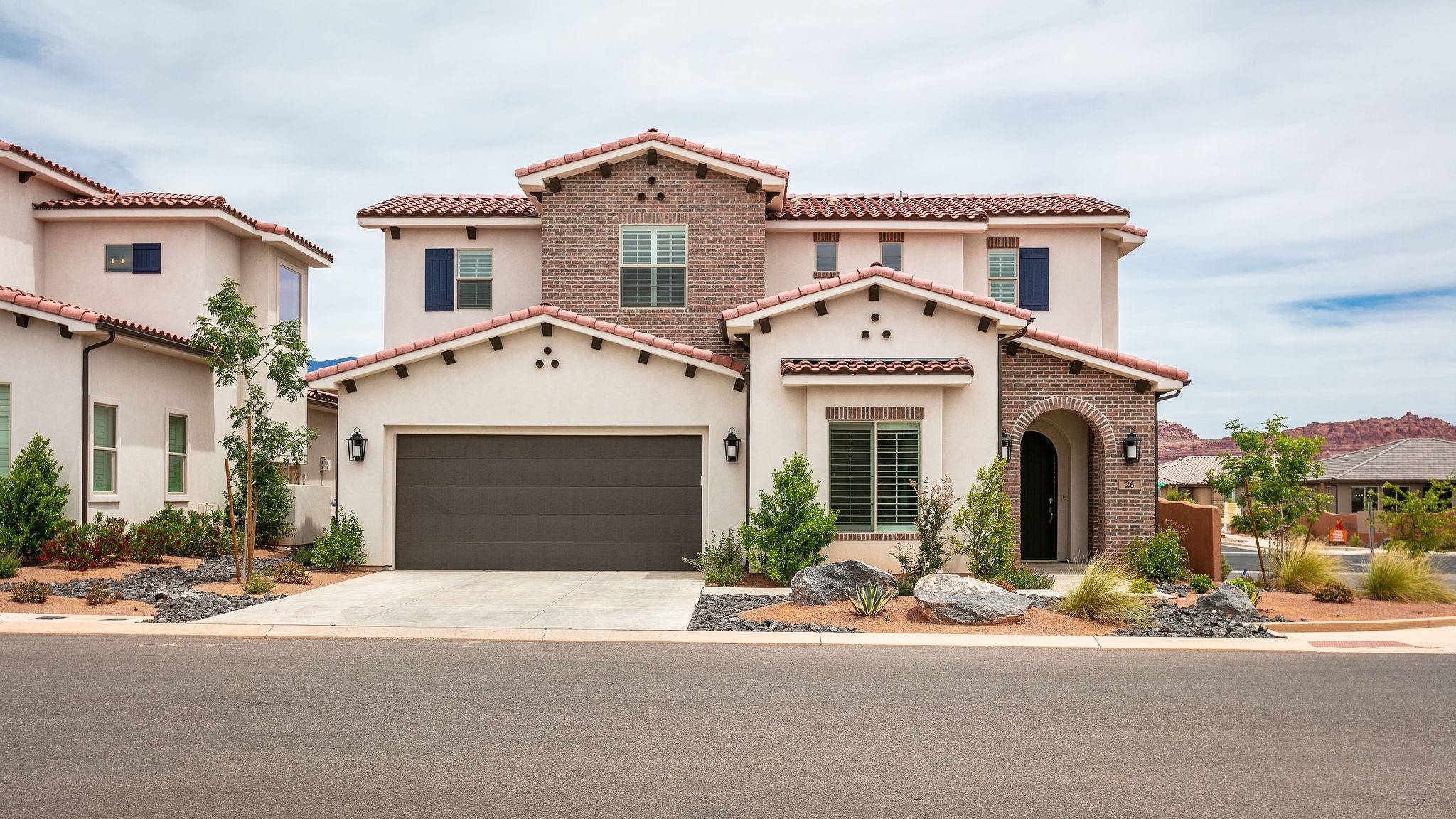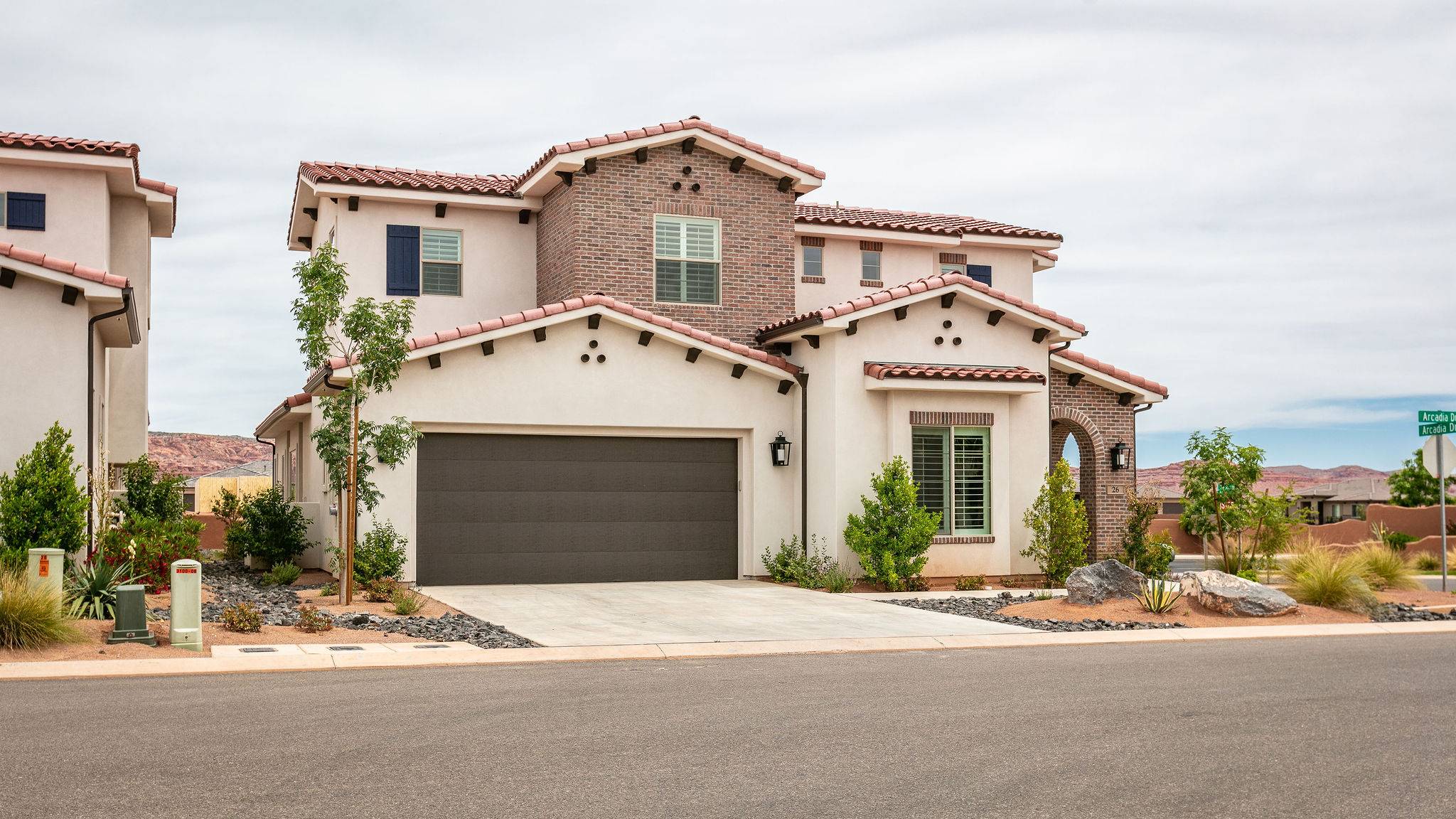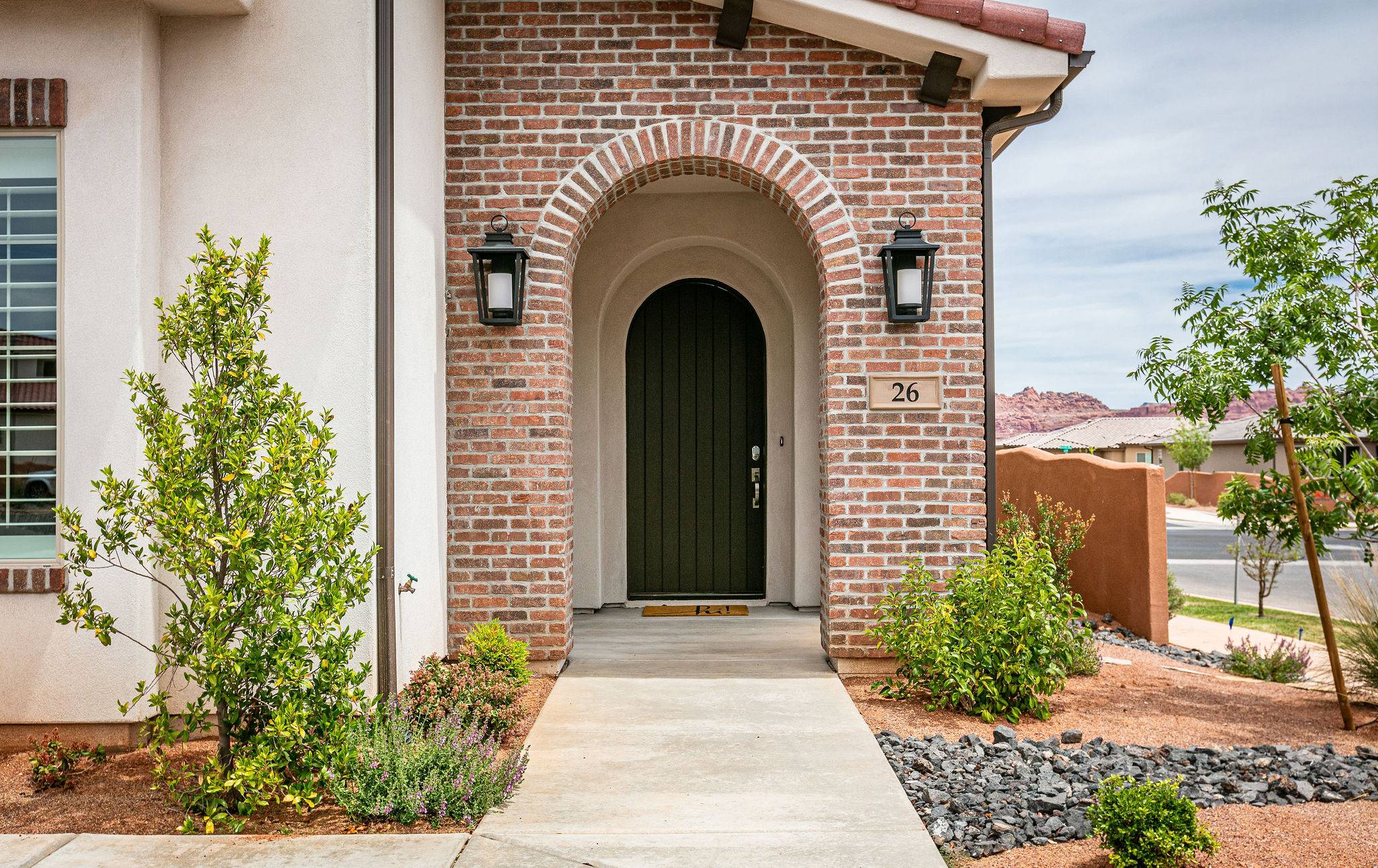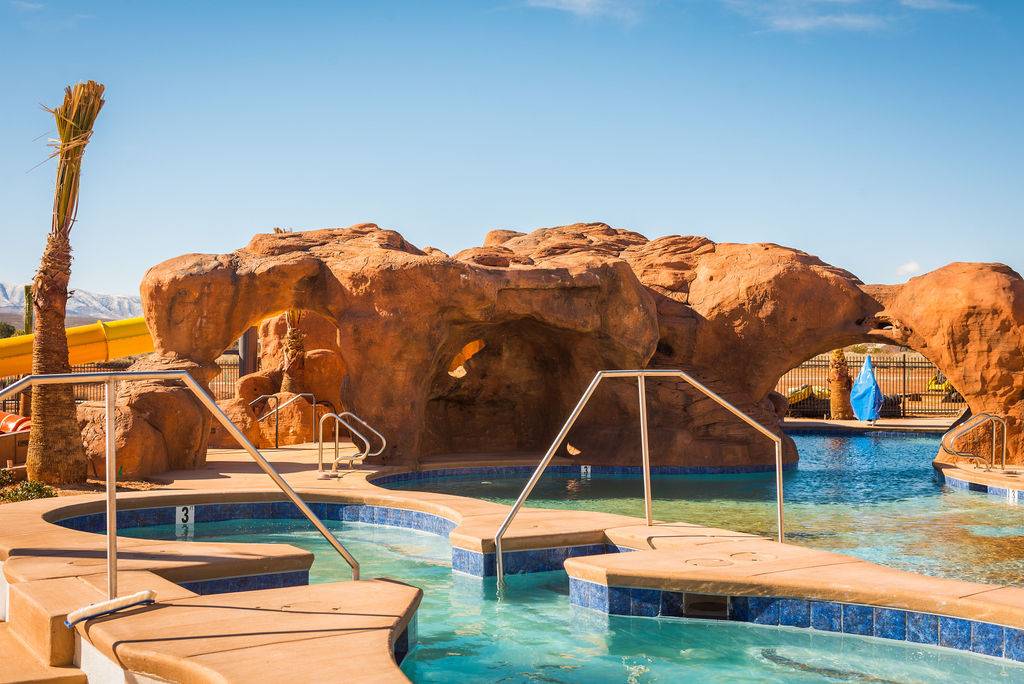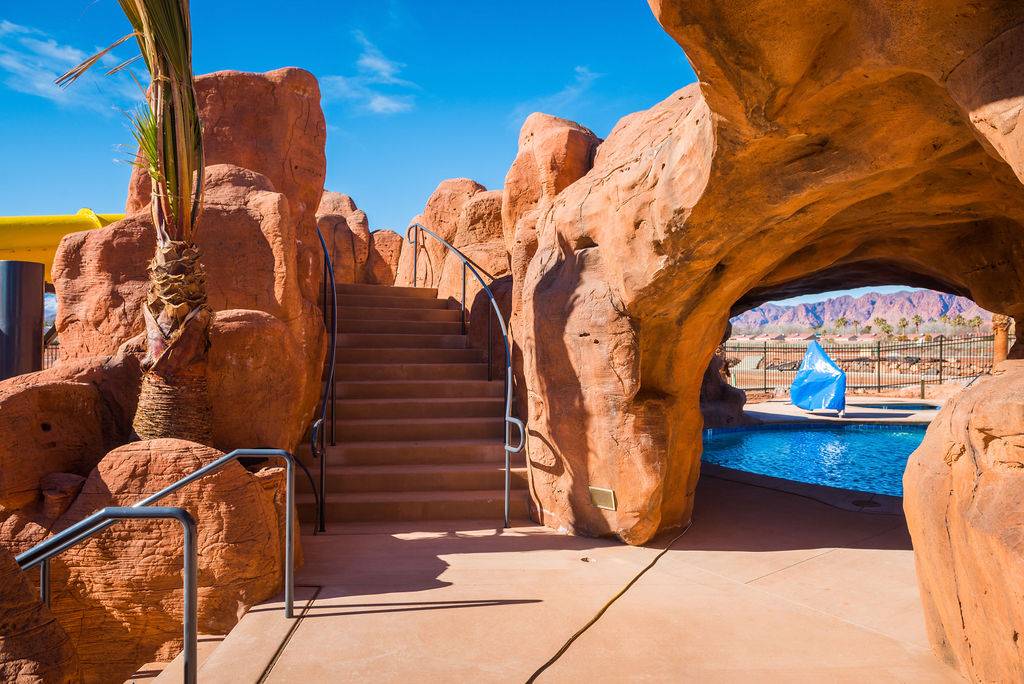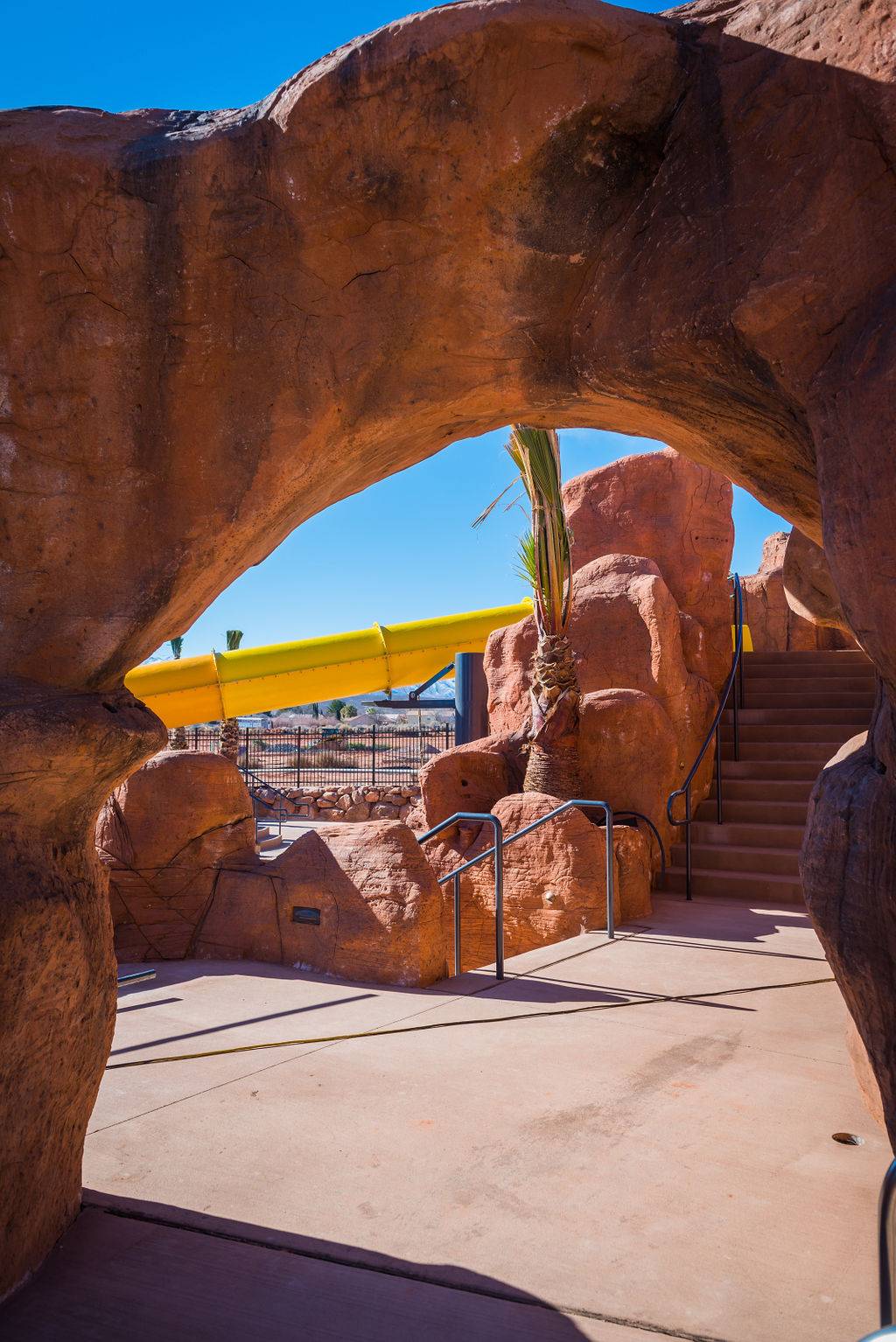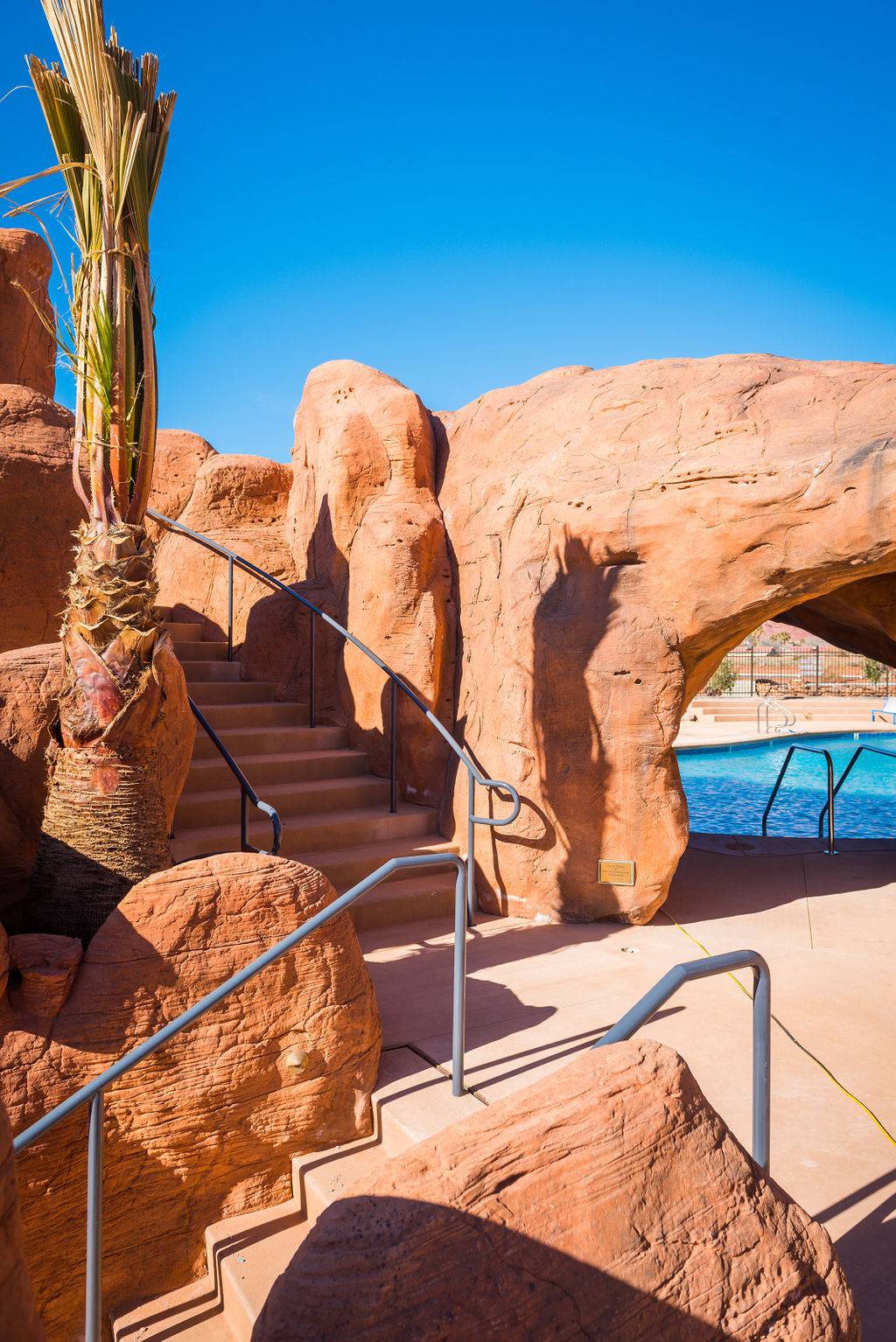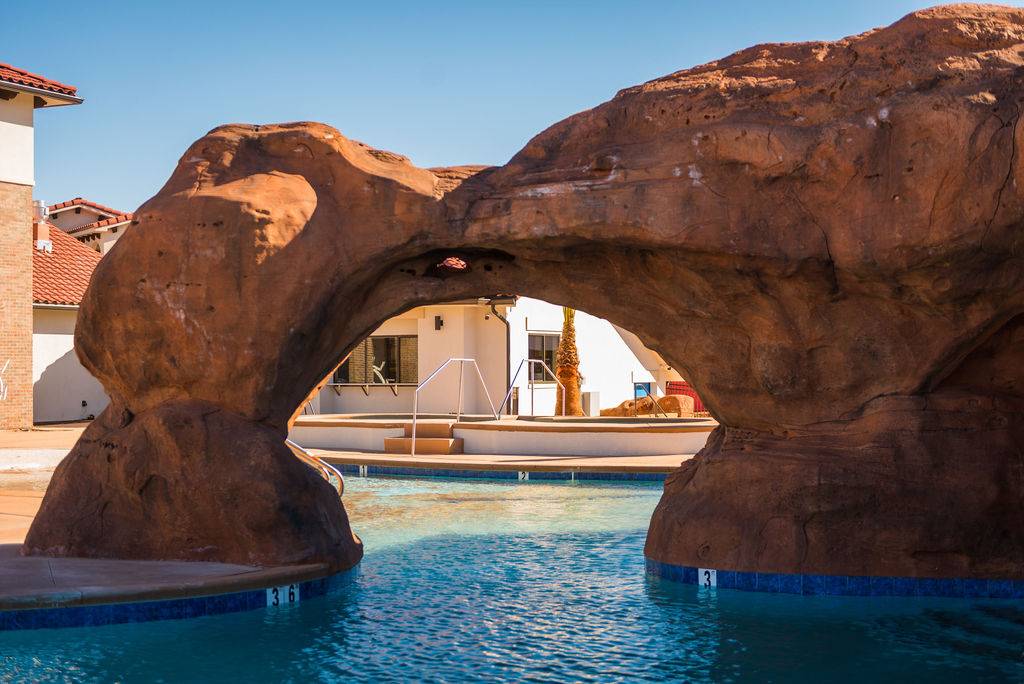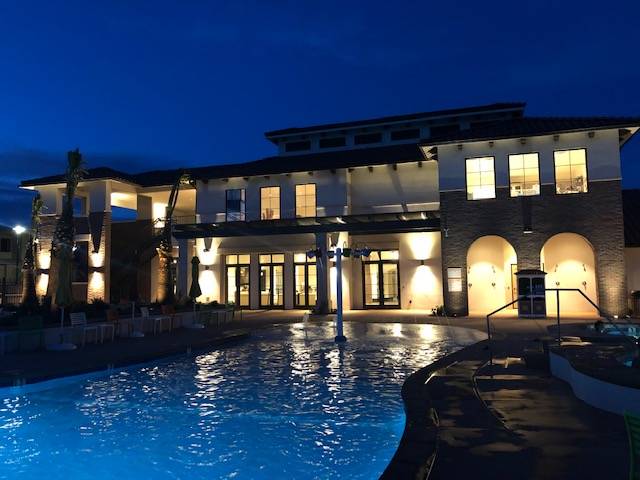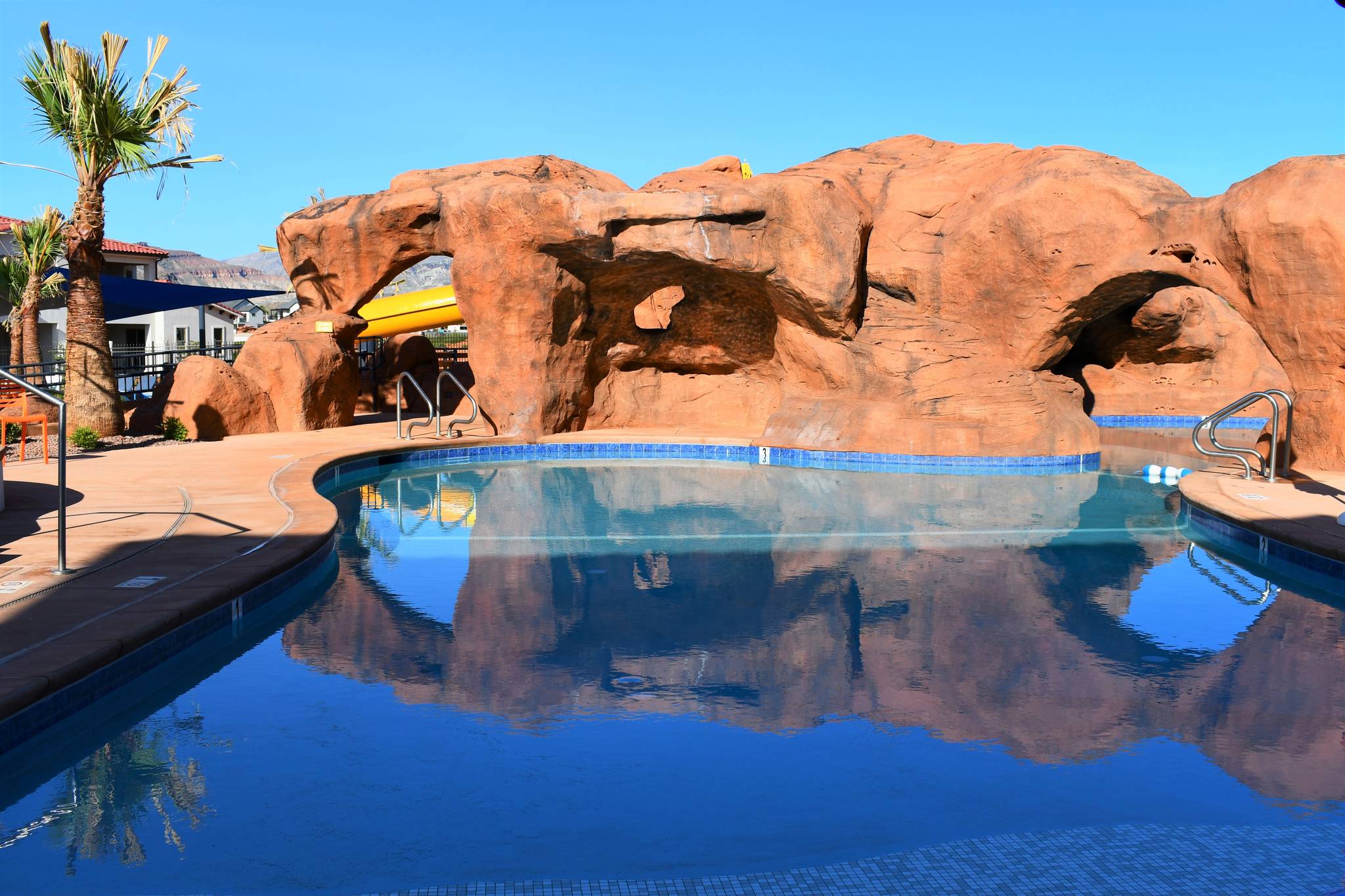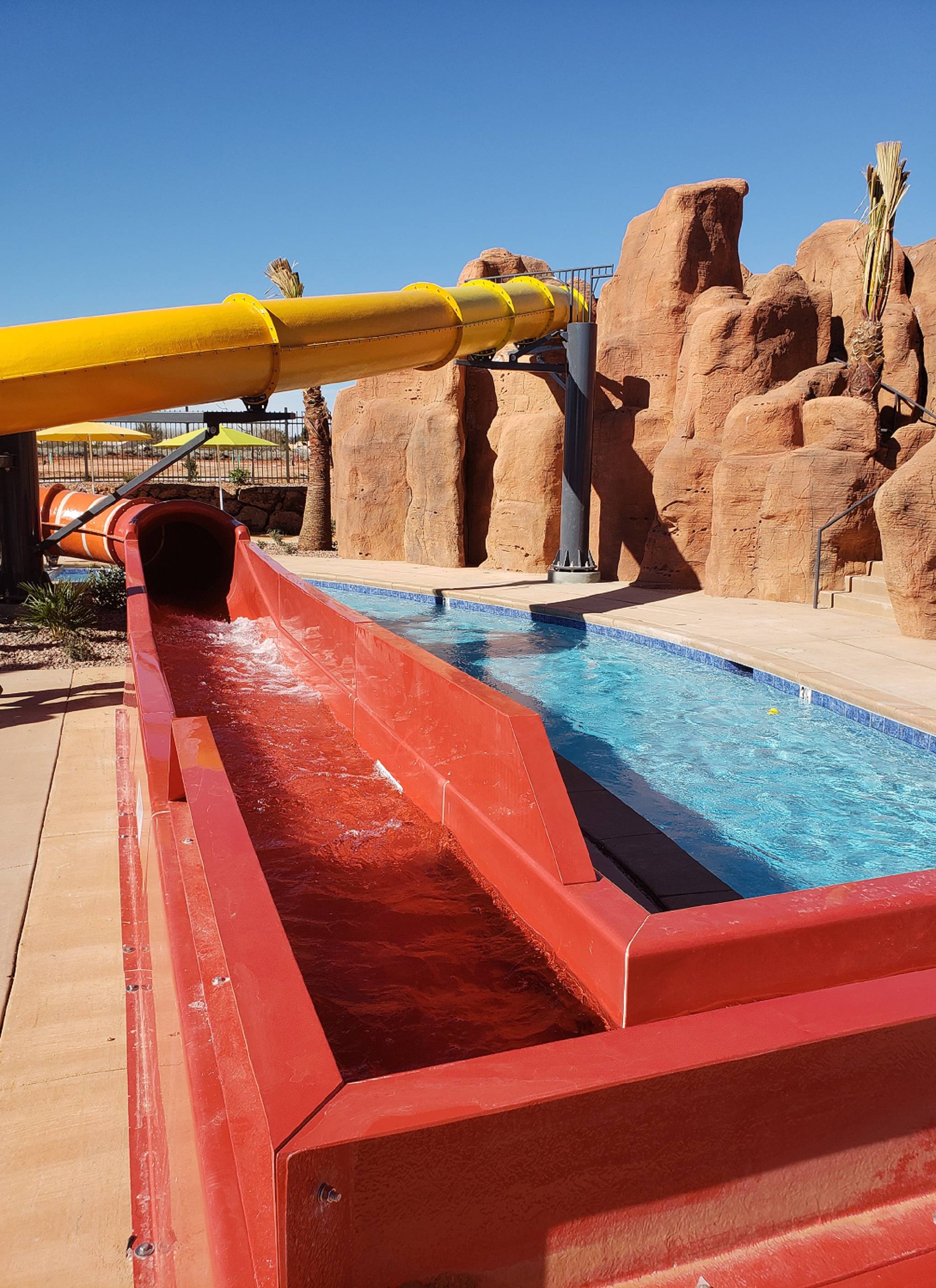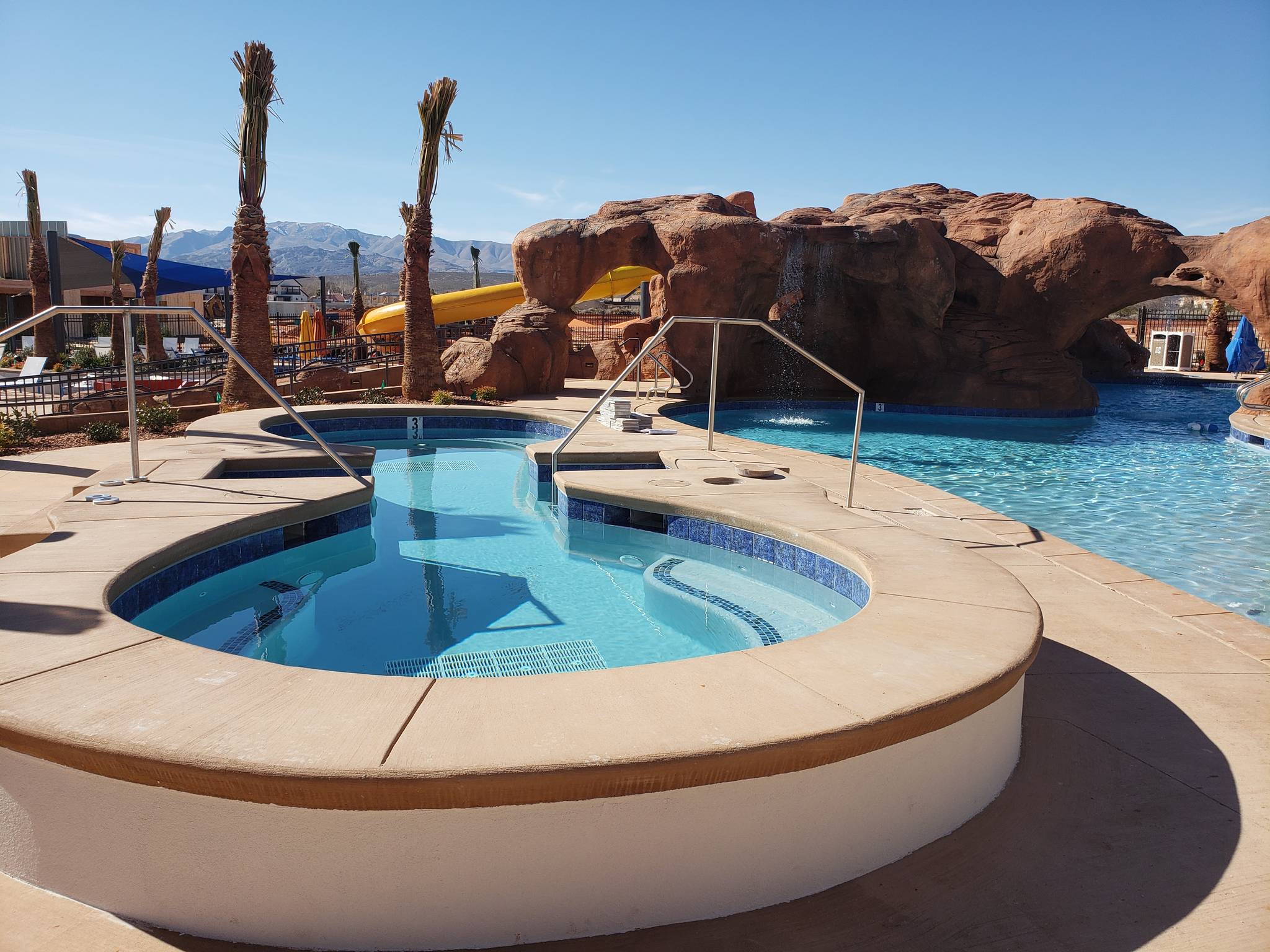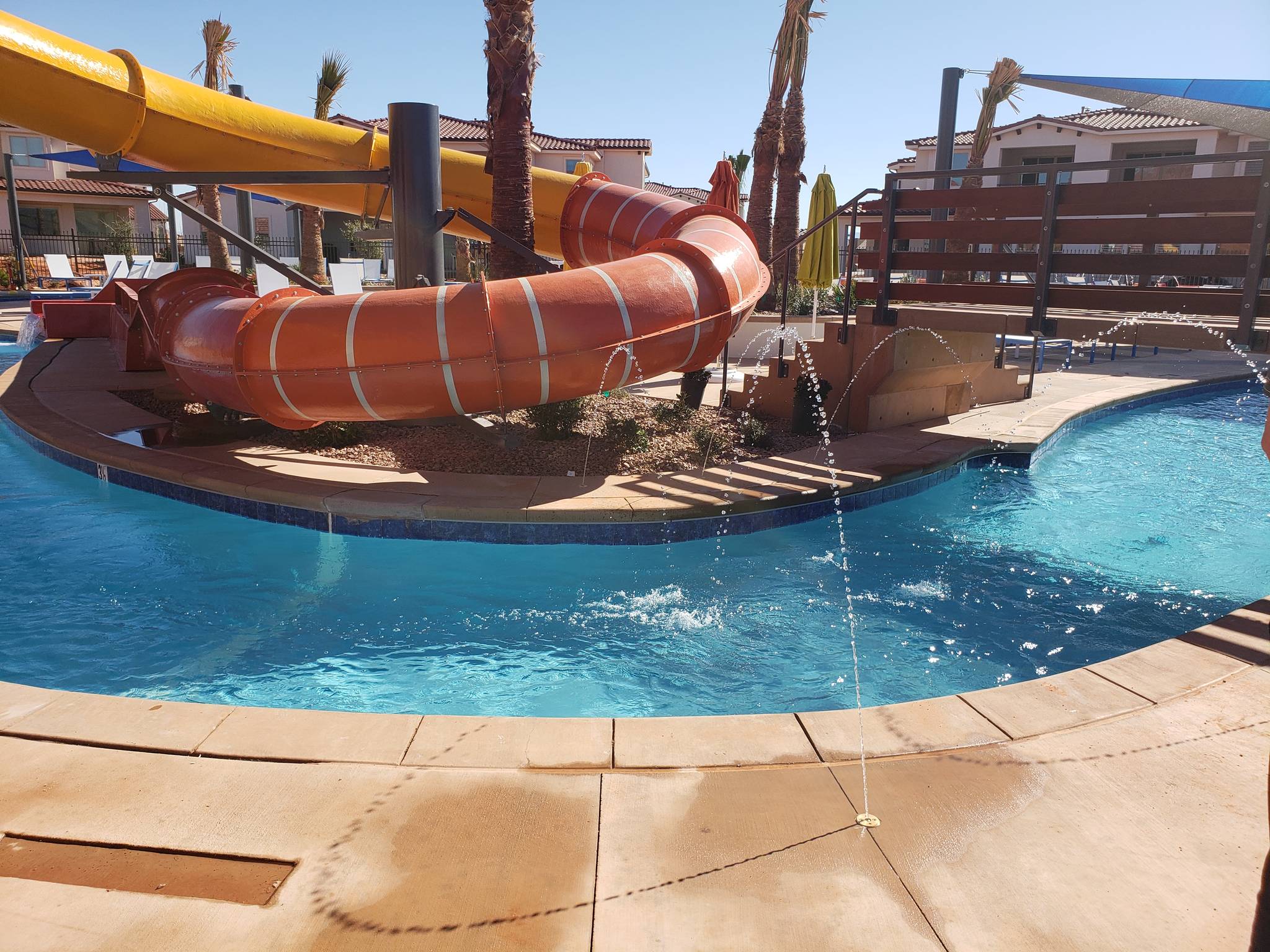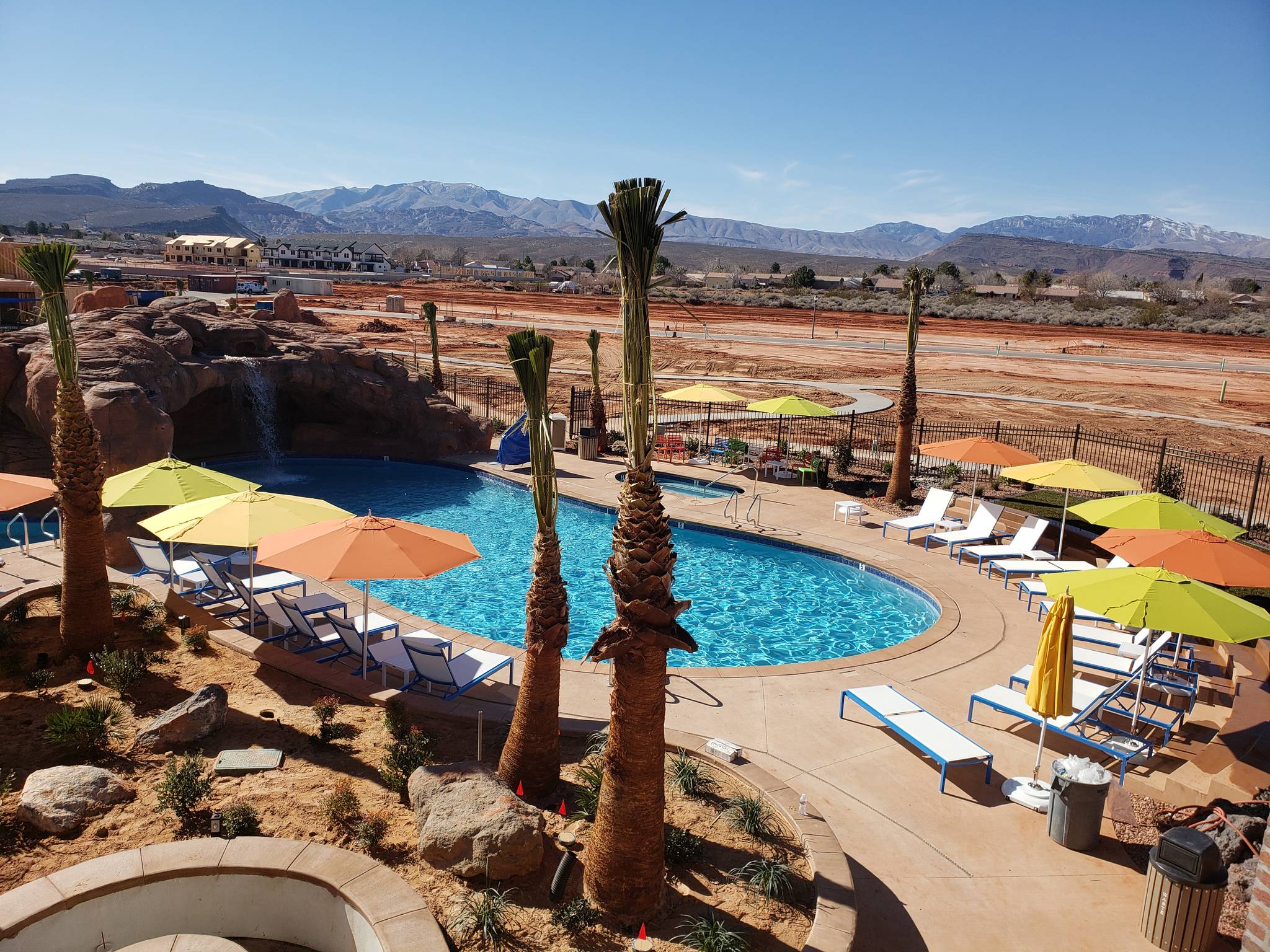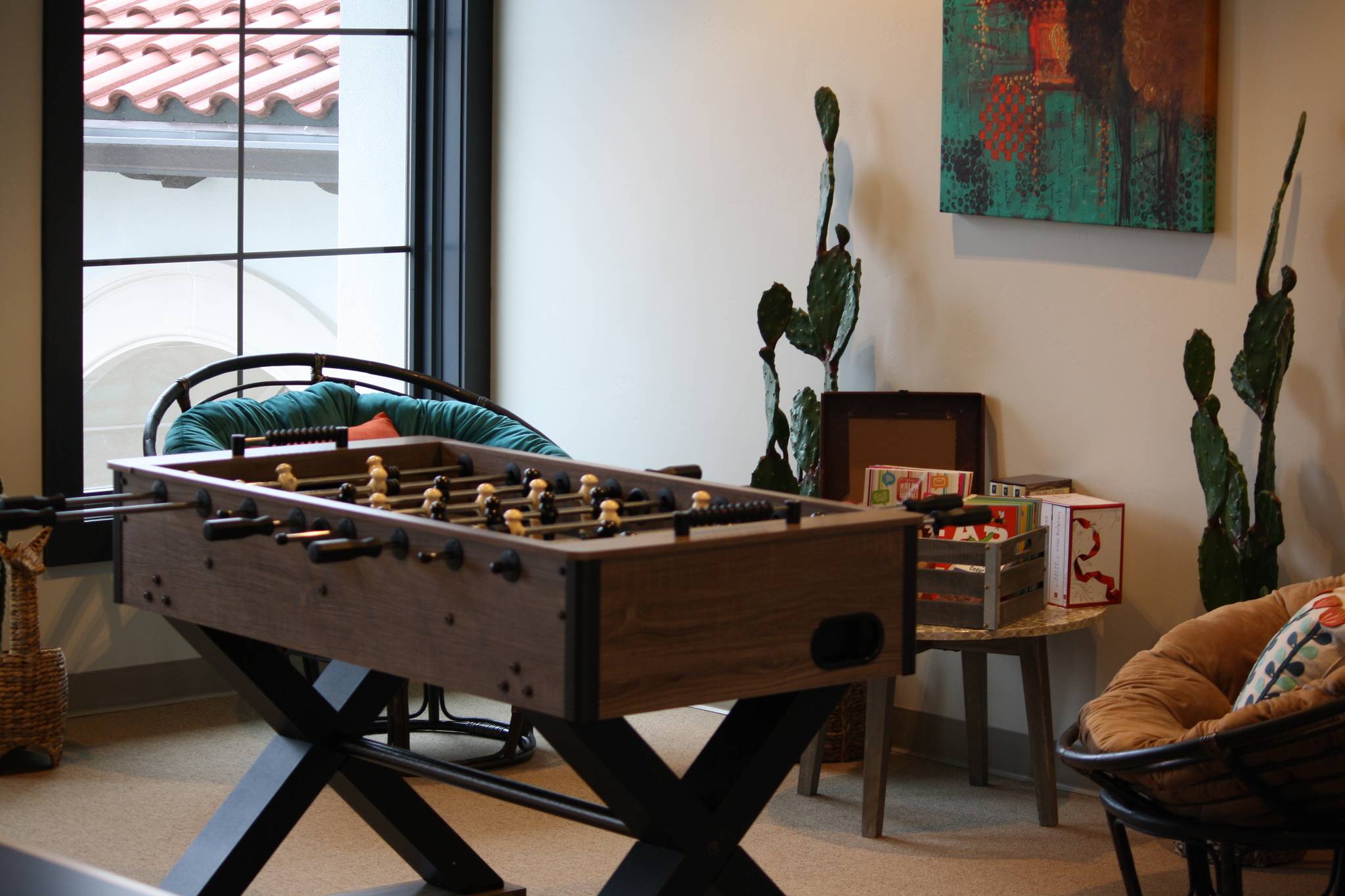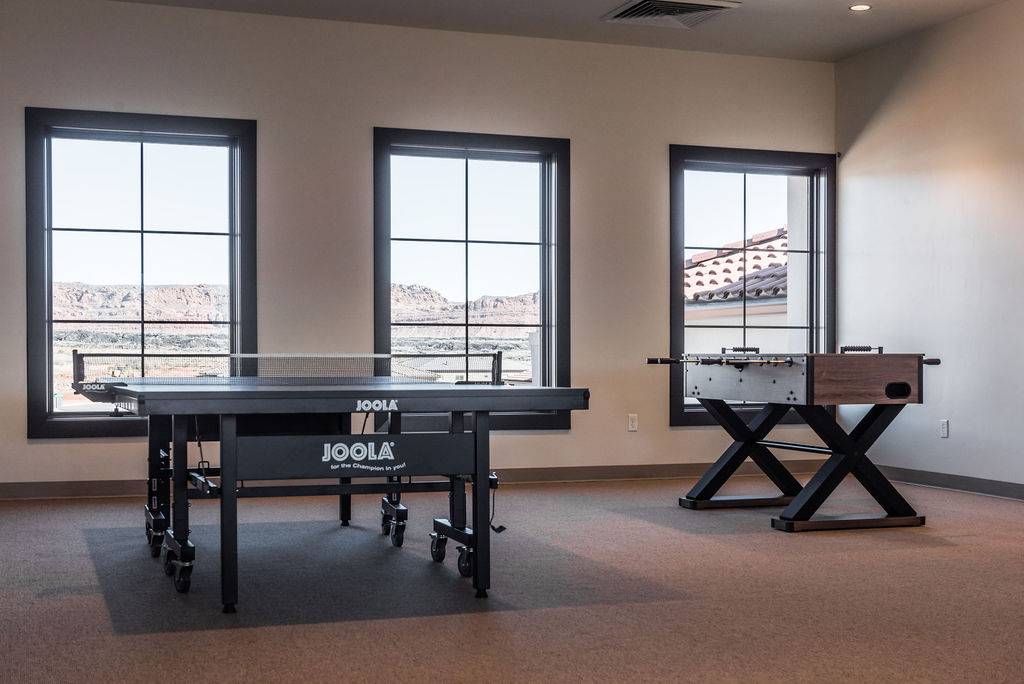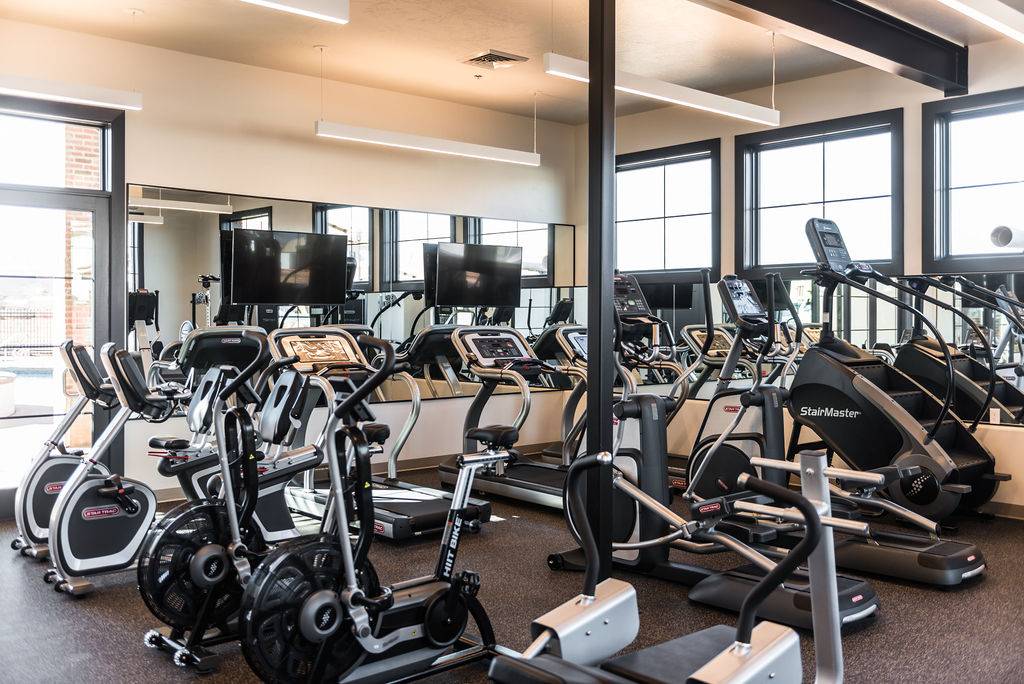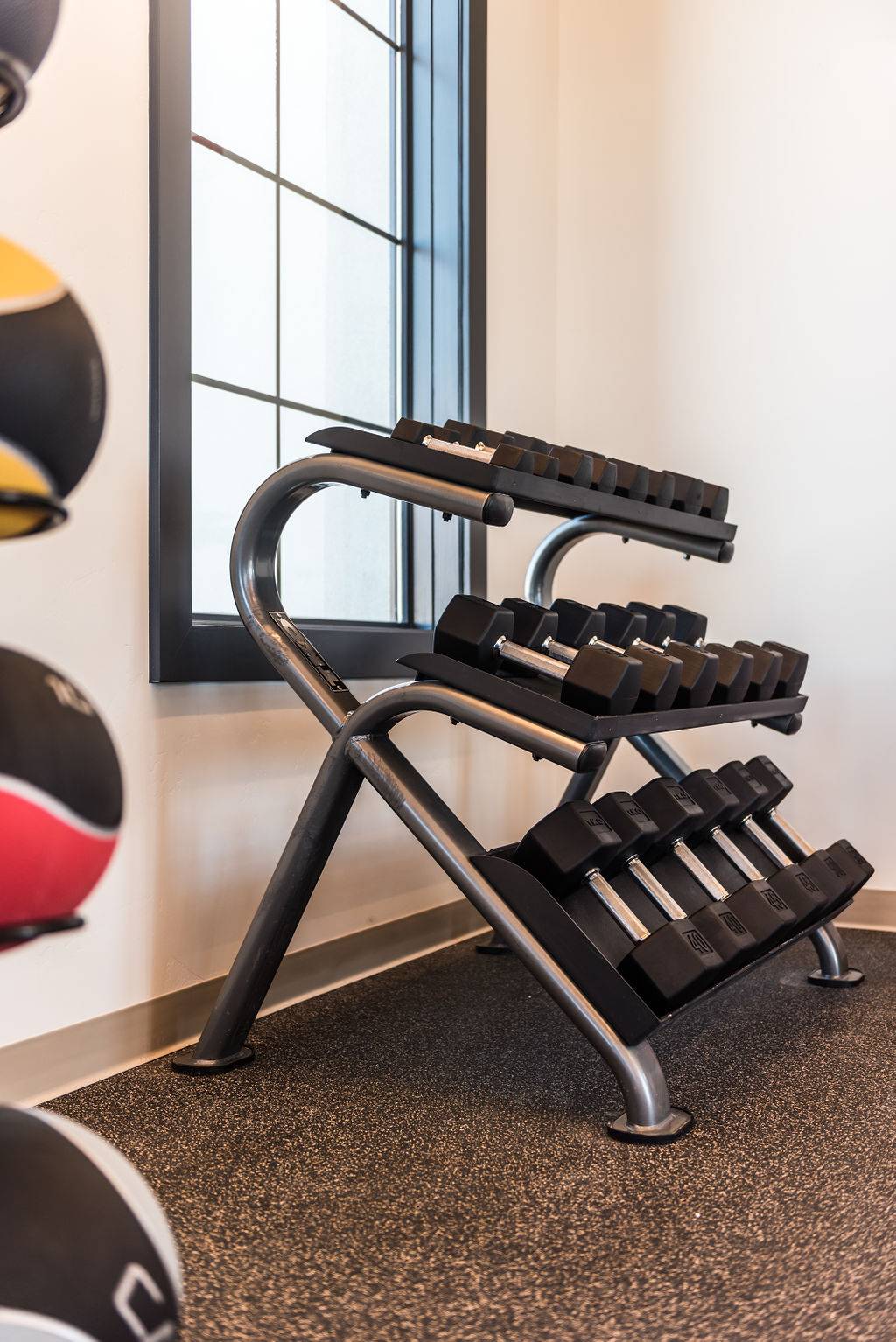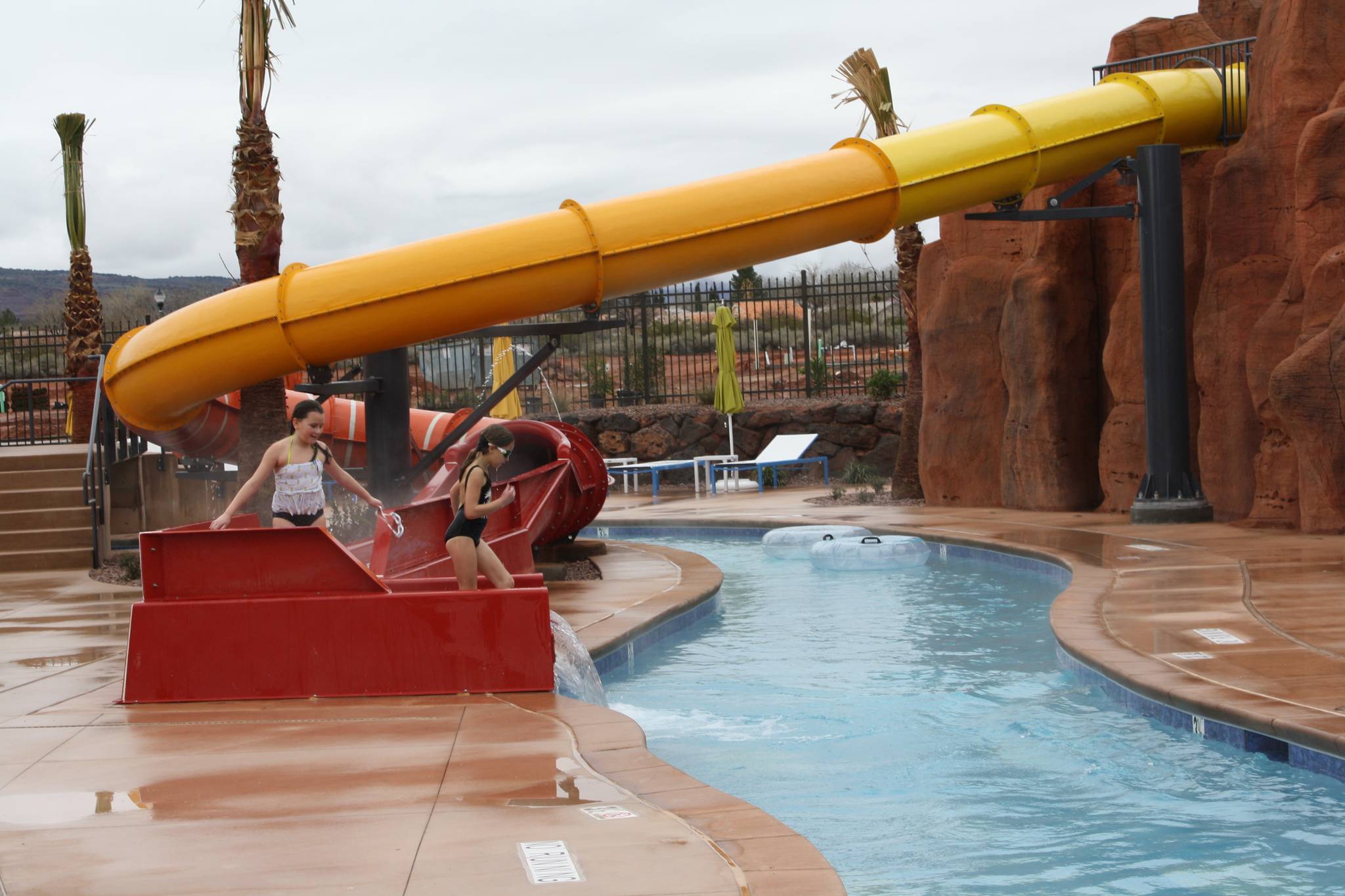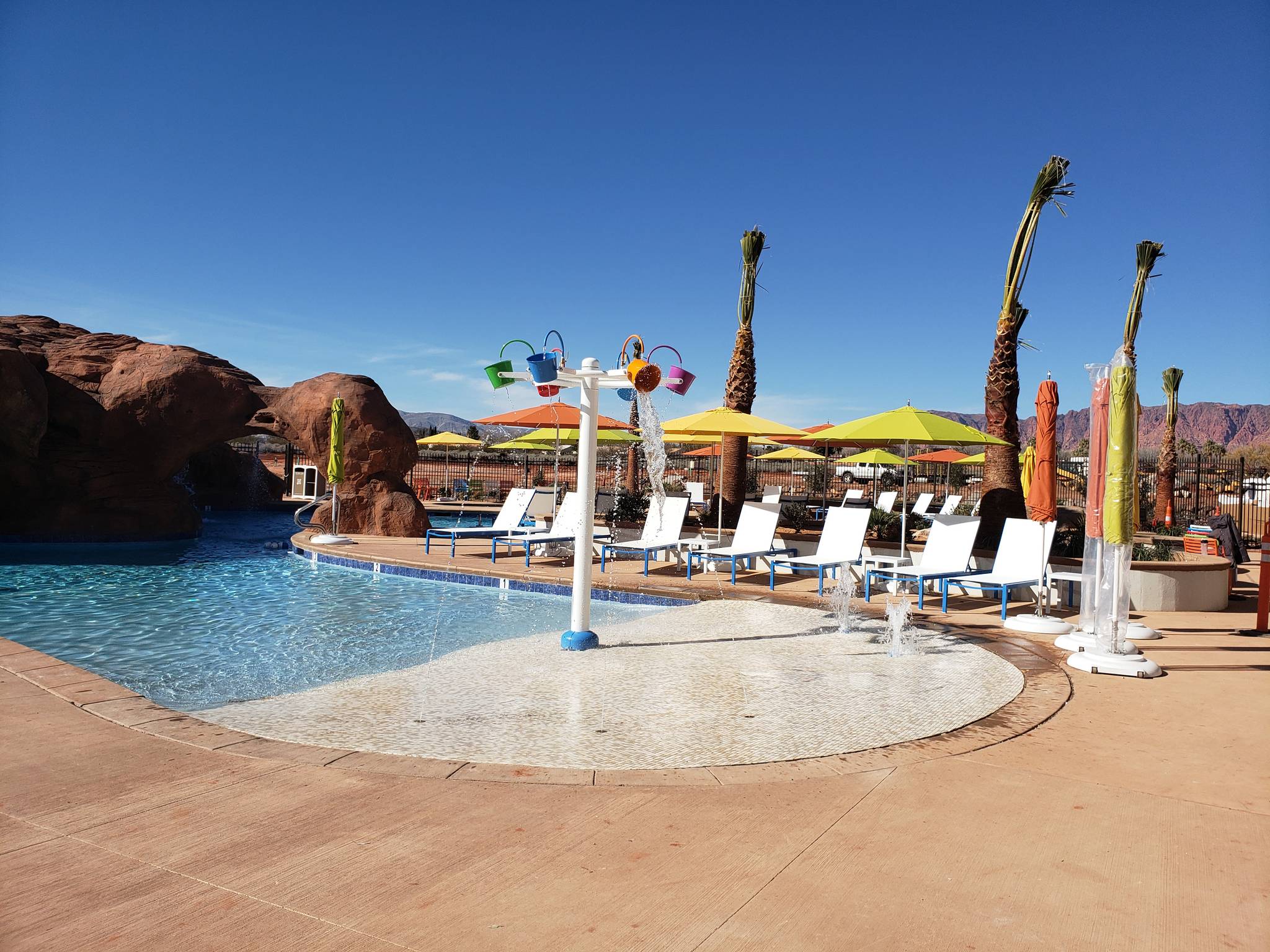 Availability
Key

| | | | | | | | |
| --- | --- | --- | --- | --- | --- | --- | --- |
| # | Night Available | # | Night Unavailable | # | Arrive Only | # | Depart Only |
July 2020
Su
Mo
Tu
We
Th
Fr
Sa

1




2




3




4




5




$271

/nt

6




7




8




9




10




11




$392

/nt

12




13




14




15




16




17




18




19




20




21




22




23




24




25




26




27




$418

/nt

28




$404

/nt

29




$425

/nt

30




$482

/nt

31




$542

/nt
August 2020
Su
Mo
Tu
We
Th
Fr
Sa

1




$533

/nt

2




$433

/nt

3




$402

/nt

4




$392

/nt

5




$415

/nt

6




7




8




9




10




$390

/nt

11




$381

/nt

12




$406

/nt

13




$451

/nt

14




$529

/nt

15




$500

/nt

16




$406

/nt

17




$390

/nt

18




$379

/nt

19




$397

/nt

20




$438

/nt

21




$538

/nt

22




$497

/nt

23




$403

/nt

24




$398

/nt

25




$378

/nt

26




$390

/nt

27




$435

/nt

28




$538

/nt

29




$503

/nt

30




$409

/nt

31




$407

/nt
September 2020
Su
Mo
Tu
We
Th
Fr
Sa

1




$389

/nt

2




$399

/nt

3




$450

/nt

4




$867

/nt

5




$833

/nt

6




$742

/nt

7




$740

/nt

8




$418

/nt

9




$431

/nt

10




$493

/nt

11




$584

/nt

12




$575

/nt

13




$474

/nt

14




$452

/nt

15




$449

/nt

16




$623

/nt

17




$765

/nt

18




$886

/nt

19




$873

/nt

20




$514

/nt

21




$475

/nt

22




$463

/nt

23




$483

/nt

24




$576

/nt

25




$678

/nt

26




$668

/nt

27




$550

/nt

28




$500

/nt

29




$441

/nt

30




$459

/nt
October 2020
Su
Mo
Tu
We
Th
Fr
Sa

1




$699

/nt

2




$1,032

/nt

3




$1,017

/nt

4




$883

/nt

5




$746

/nt

6




$693

/nt

7




$712

/nt

8




$828

/nt

9




$937

/nt

10




$927

/nt

11




$777

/nt

12




$795

/nt

13




$800

/nt

14




$800

/nt

15




$800

/nt

16




$800

/nt

17




$800

/nt

18




$750

/nt

19




$379

/nt

20




$341

/nt

21




$361

/nt

22




$472

/nt

23




$570

/nt

24




$556

/nt

25




$382

/nt

26




$312

/nt

27




$292

/nt

28




$310

/nt

29




$787

/nt

30




$903

/nt

31




$873

/nt
November 2020
Su
Mo
Tu
We
Th
Fr
Sa

1




$342

/nt

2




$287

/nt

3




$266

/nt

4




$280

/nt

5




$612

/nt

6




$823

/nt

7




$727

/nt

8




$332

/nt

9




$290

/nt

10




$275

/nt

11




$272

/nt

12




$324

/nt

13




$540

/nt

14




$456

/nt

15




$337

/nt

16




$298

/nt

17




$286

/nt

18




$269

/nt

19




$317

/nt

20




$526

/nt

21




$429

/nt

22




$334

/nt

23




$779

/nt

24




$772

/nt

25




26




27




28




29




30




$295

/nt
December 2020
Su
Mo
Tu
We
Th
Fr
Sa

1




$298

/nt

2




$273

/nt

3




$306

/nt

4




$435

/nt

5




$397

/nt

6




$317

/nt

7




$294

/nt

8




$293

/nt

9




$297

/nt

10




$322

/nt

11




$398

/nt

12




$402

/nt

13




$325

/nt

14




$312

/nt

15




$312

/nt

16




$335

/nt

17




$353

/nt

18




$399

/nt

19




$415

/nt

20




$338

/nt

21




$685

/nt

22




$682

/nt

23




$721

/nt

24




$739

/nt

25




$777

/nt

26




$788

/nt

27




$716

/nt

28




$702

/nt

29




$694

/nt

30




$748

/nt

31




$1,109

/nt
January 2021
Su
Mo
Tu
We
Th
Fr
Sa

1




$947

/nt

2




$947

/nt

3




$854

/nt

4




$415

/nt

5




$404

/nt

6




$450

/nt

7




$472

/nt

8




$512

/nt

9




$511

/nt

10




$418

/nt

11




$406

/nt

12




$389

/nt

13




$439

/nt

14




$461

/nt

15




$623

/nt

16




$613

/nt

17




$559

/nt

18




$518

/nt

19




$386

/nt

20




$413

/nt

21




$450

/nt

22




$517

/nt

23




$515

/nt

24




$460

/nt

25




$420

/nt

26




$408

/nt

27




$428

/nt

28




$478

/nt

29




$553

/nt

30




$556

/nt

31




$498

/nt
February 2021
Su
Mo
Tu
We
Th
Fr
Sa

1




$464

/nt

2




$463

/nt

3




$486

/nt

4




$557

/nt

5




$625

/nt

6




$628

/nt

7




$559

/nt

8




$548

/nt

9




$548

/nt

10




11




12




13




14




15




16




17




18




19




20




21




22




$674

/nt

23




$654

/nt

24




$662

/nt

25




$811

/nt

26




$840

/nt

27




$841

/nt

28




$709

/nt
March 2021
Su
Mo
Tu
We
Th
Fr
Sa

1




$664

/nt

2




$632

/nt

3




$646

/nt

4




$797

/nt

5




$828

/nt

6




$1,015

/nt

7




$869

/nt

8




$820

/nt

9




$794

/nt

10




$818

/nt

11




$962

/nt

12




$1,042

/nt

13




$1,020

/nt

14




$869

/nt

15




$834

/nt

16




$817

/nt

17




$839

/nt

18




$971

/nt

19




$1,063

/nt

20




$1,040

/nt

21




$886

/nt

22




$862

/nt

23




$859

/nt

24




$685

/nt

25




$816

/nt

26




$901

/nt

27




$1,081

/nt

28




$884

/nt

29




$829

/nt

30




$937

/nt

31




$915

/nt
April 2021
Su
Mo
Tu
We
Th
Fr
Sa

1




$1,088

/nt

2




$1,187

/nt

3




$1,164

/nt

4




$936

/nt

5




$865

/nt

6




$945

/nt

7




$872

/nt

8




$1,032

/nt

9




$1,136

/nt

10




$1,110

/nt

11




$653

/nt

12




$549

/nt

13




$671

/nt

14




$588

/nt

15




$763

/nt

16




$870

/nt

17




$839

/nt

18




$620

/nt

19




$543

/nt

20




$588

/nt

21




$576

/nt

22




$702

/nt

23




$822

/nt

24




$800

/nt

25




$606

/nt

26




$527

/nt

27




$525

/nt

28




$553

/nt

29




$679

/nt

30




$788

/nt
May 2021
Su
Mo
Tu
We
Th
Fr
Sa

1




$780

/nt

2




$589

/nt

3




$510

/nt

4




$494

/nt

5




$904

/nt

6




$646

/nt

7




$751

/nt

8




$754

/nt

9




$575

/nt

10




$504

/nt

11




$489

/nt

12




$528

/nt

13




$634

/nt

14




$733

/nt

15




$749

/nt

16




$580

/nt

17




$777

/nt

18




$761

/nt

19




$793

/nt

20




$641

/nt

21




$735

/nt

22




$758

/nt

23




$615

/nt

24




$917

/nt

25




$881

/nt

26




$891

/nt

27




$672

/nt

28




$1,138

/nt

29




$1,156

/nt

30




$1,028

/nt

31




$1,000

/nt
June 2021
Su
Mo
Tu
We
Th
Fr
Sa

1




$876

/nt

2




$880

/nt

3




$702

/nt

4




$783

/nt

5




$790

/nt

6




$1,045

/nt

7




$1,099

/nt

8




$616

/nt

9




$634

/nt

10




$706

/nt

11




$785

/nt

12




$777

/nt

13




$668

/nt

14




$641

/nt

15




$625

/nt

16




$647

/nt

17




$716

/nt

18




$792

/nt

19




$783

/nt

20




$653

/nt

21




$642

/nt

22




$785

/nt

23




$658

/nt

24




$727

/nt

25




$797

/nt

26




$788

/nt

27




$633

/nt

28




$638

/nt

29




$693

/nt

30




$726

/nt