Row Wrapper 2
5 Star Zions St. George Retreat
Capacity
4 Bedrooms
4.5 Bath
Sleeps 16
About
Just opened for rentals! Come and enjoy this high-end vacation rental home in St. George, loaded with amenities for all ages and interests. Within minutes, you can golf, hike, swim, play pickleball, golf, or just enjoy a cool air-conditioned day playing games, streaming movies or entertaining on the deck. Conveniently located close to Zions, Sand Hollow, Quail Creek and 4 incredible 18-hole golf courses. It is an outdoor lovers paradise but still only minutes away from St George for sports tournaments.
The 4 Bed/4.5 Bath Amenities make it convenient for any sized group to be comfortable and every room boasts a big screen television. Sleeps 14.
Main Level:
Kitchen & Great Room: Well equipped with all of the cooking/baking appliances you need for entertaining. 75" TV and large sectional for movie/game nights.
Laundry Room: Super Capacity Washer & Dryer, beach towels and toys for the pool.
Master Bedroom: King Bed includes private en-suite, walk-in shower, and a 75" flat screen TV.
Second level:
Family Suite: 2 Queen Beds, Convertible Couch Bed, Twin Rollaway Bed, Portable Crib, Private ensuite family/game room w/ Playstation, 75" TV and access to Deck 1 w/ gorgeous views.
Bedrooms 3 & 4: King Bed (Or 2 single beds if needed) both include 75" TV's with their own bathrooms.
2 Decks: One for quiet gatherings and one 'Party Deck' outfitted with outdoor fire pit, BBQ, large shade umbrella, lounge seating and dining table for bigger groups.
Amenities and Entertainment:
Ping-Pong Table and Kayaks: Located in double garage, kayaks have transport racks to use at Sand Hollow or Quail Creek (minutes away), or have guest ping-pong tournaments in the double car garage.
Pool and Hot Tub: Just steps outside the condo, find a large pool, with plenty of shaded seating, plus a hot tub for late night relaxing
Pickleball Courts: 2 pickle ball courts (equipment included in condo) located near the pool
Kiddie Splash Pad: For young children, a safe alternative to the pool is available in the splash pad
***If you wish to have some of the king beds converted to the twin beds, please call Red Rock 72 hours prior to check in. Otherwise the beds will be made as kings, and the guest will be responsible to convert if needed.
Parking is available for trailers, UTV's or extra long vehicles (limited and first come, first serve)
Take advantage of pricing while we try to build up our reviews! Be one of the first to stay.
NO PETS
NO SMOKING
Amenities include:
2 Car Garage
Wifi
Washer and Dryer
All linens
Playstation
Ping Pong Table
Outdoor patio furniture - Great views
And so much
This community HAS RV and trailer parking, but it is very limited–Availability based on First Come, First Serve. Additional outdoor parking for RV's and trailers is available at Block Storage for just $10 per day–Please call Block Storage for reservations –.
FAQ's –
How far to St George Municipal Airport? 15.4 miles
How far is it to St George? 8.8 miles
How far is it to Zion National Park? 32.8 miles
How far is it to Tuacahn Center for the Arts? 17.7 miles
How far it is to Sand Hallow State Park? 9.5 miles
How far are grocery stores? Costco: 6.2 miles
Wal Mart Supercenter: 6.2 miles
Albertson's: 6.2 miles
Activities Nearby:
Mountaineering
Hiking
Biking
Paddle Boarding
Kayaking
Canoeing
Horseback Riding
Features
Amenities
Full Kitchen
Refrigerator
Stove
Oven
Microwave
Dishwasher
Coffee Maker
Ice Maker
Toaster
Cookware
Crockpot
Blender
Griddle
Hand Mixer
Central Air
Ceiling Fans
Linens
Washer & Dryer
High Speed Internet
Games
Community Pool
Community Hot Tub
BBQ Grill
Photos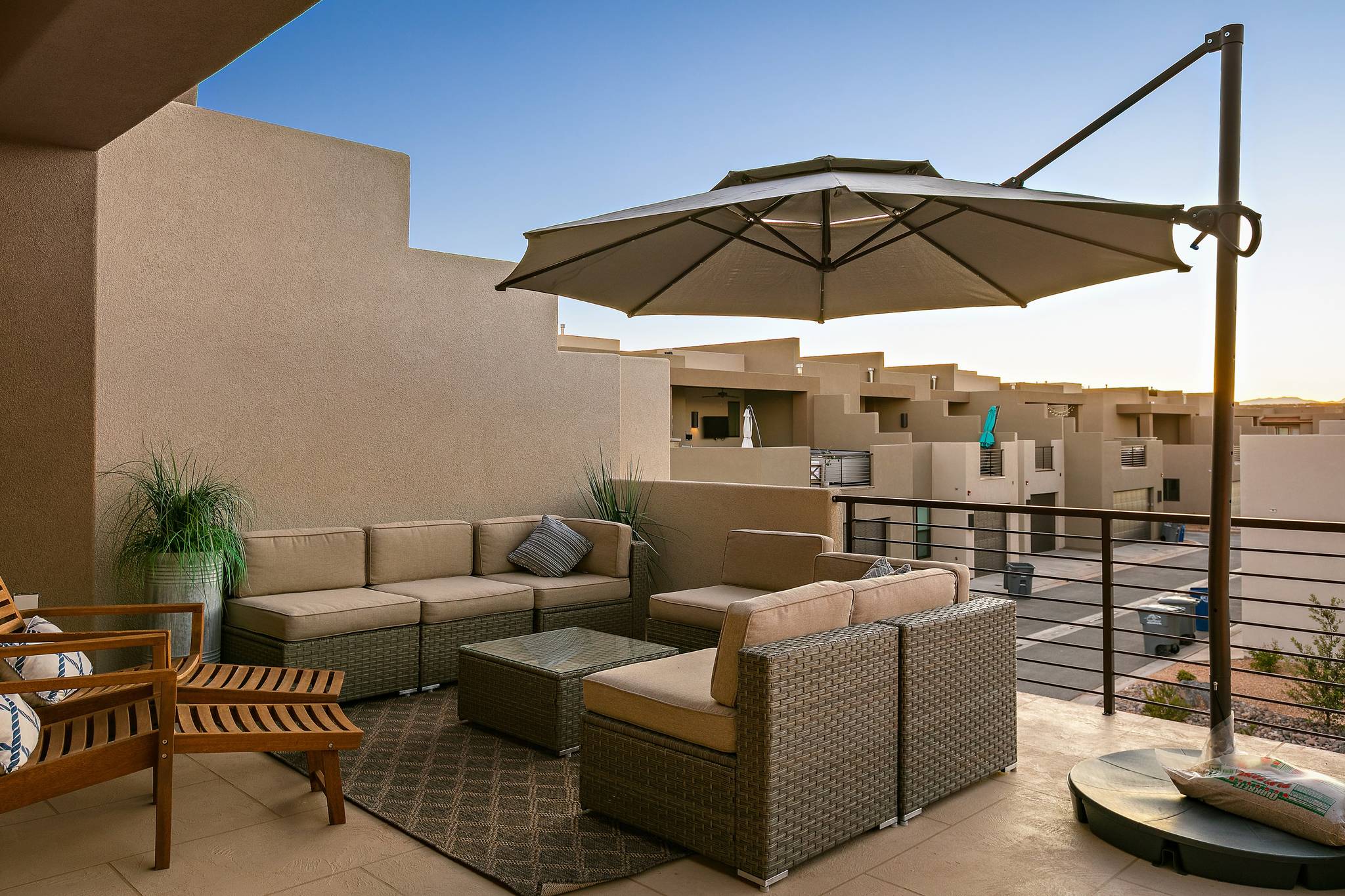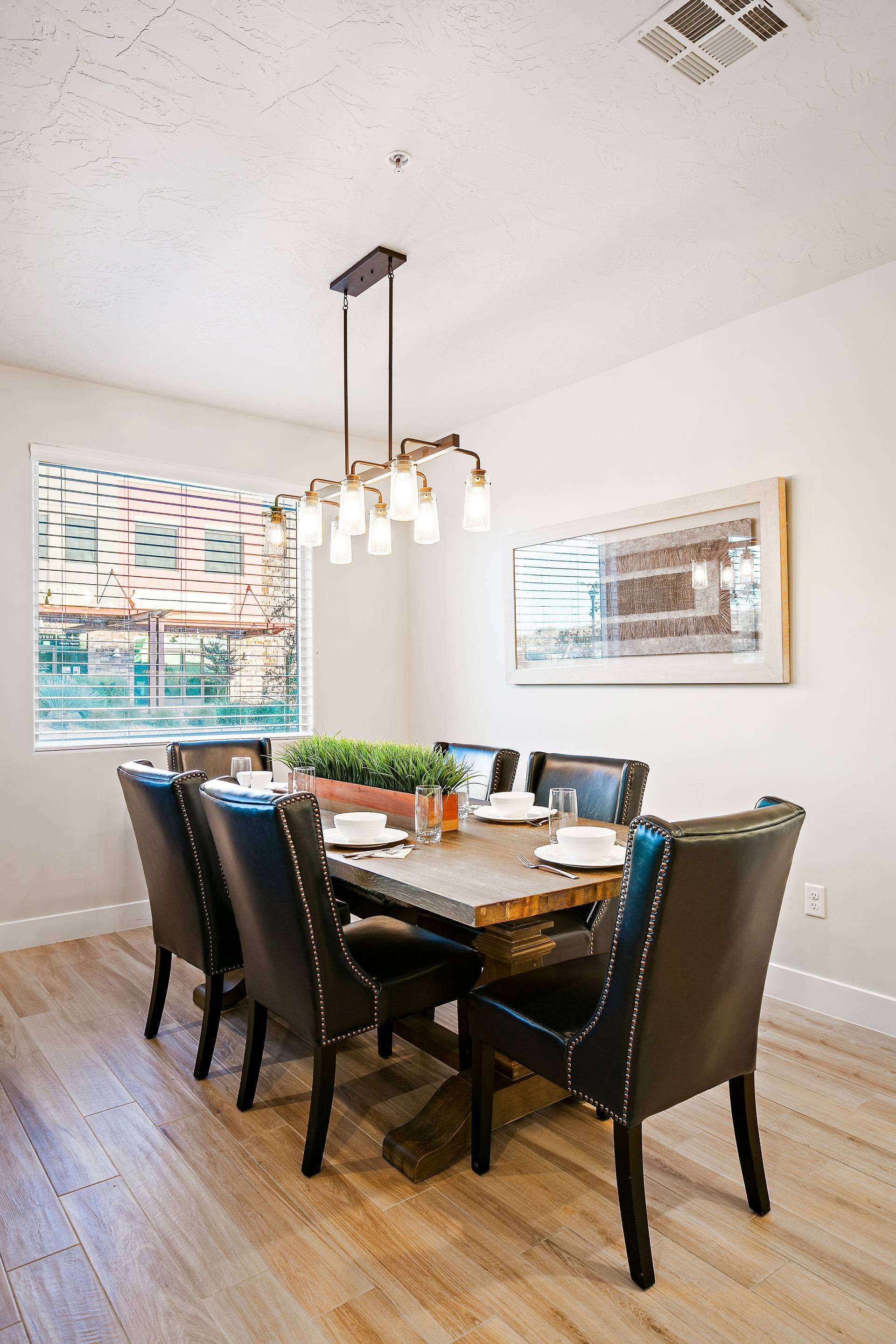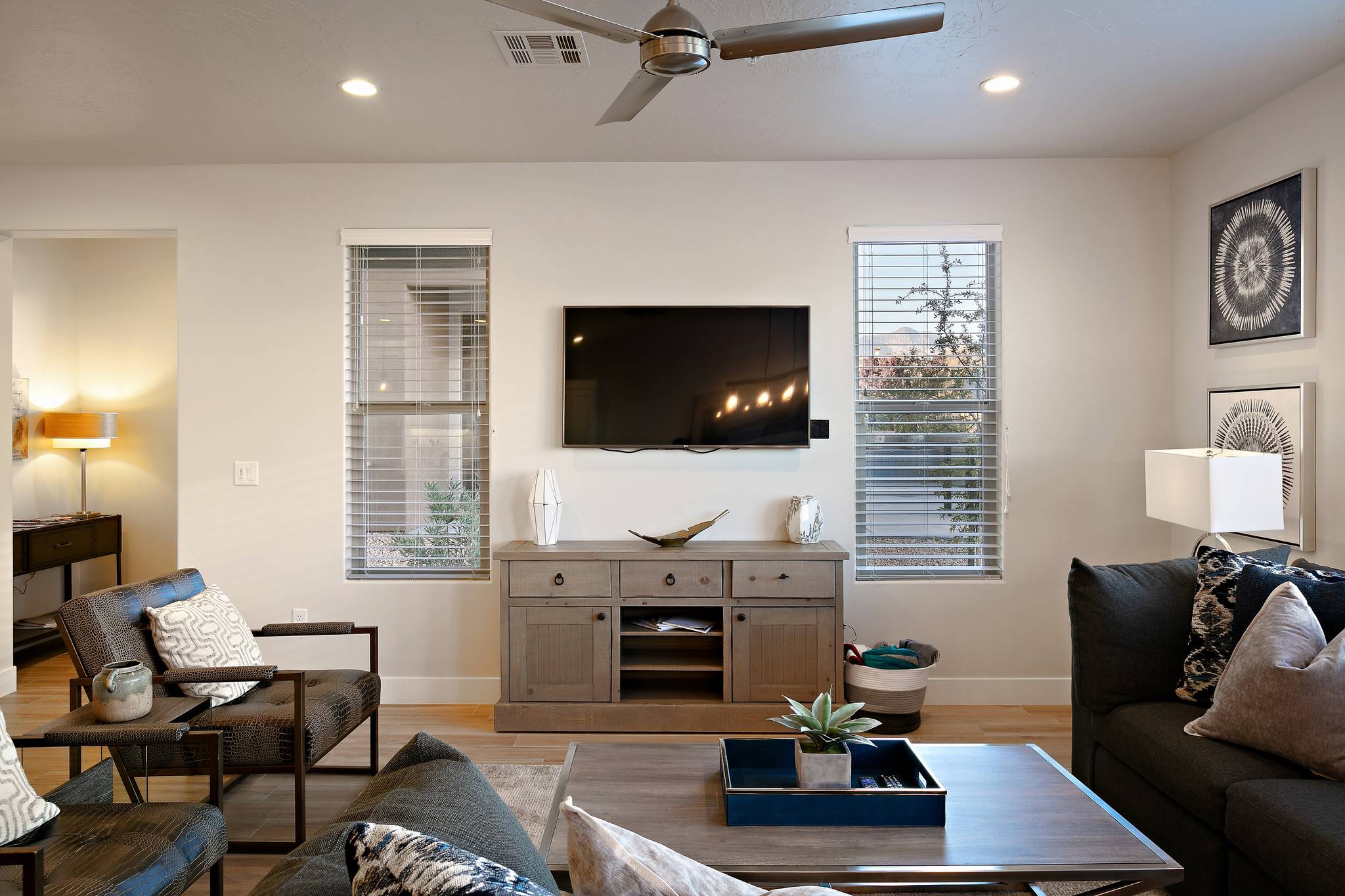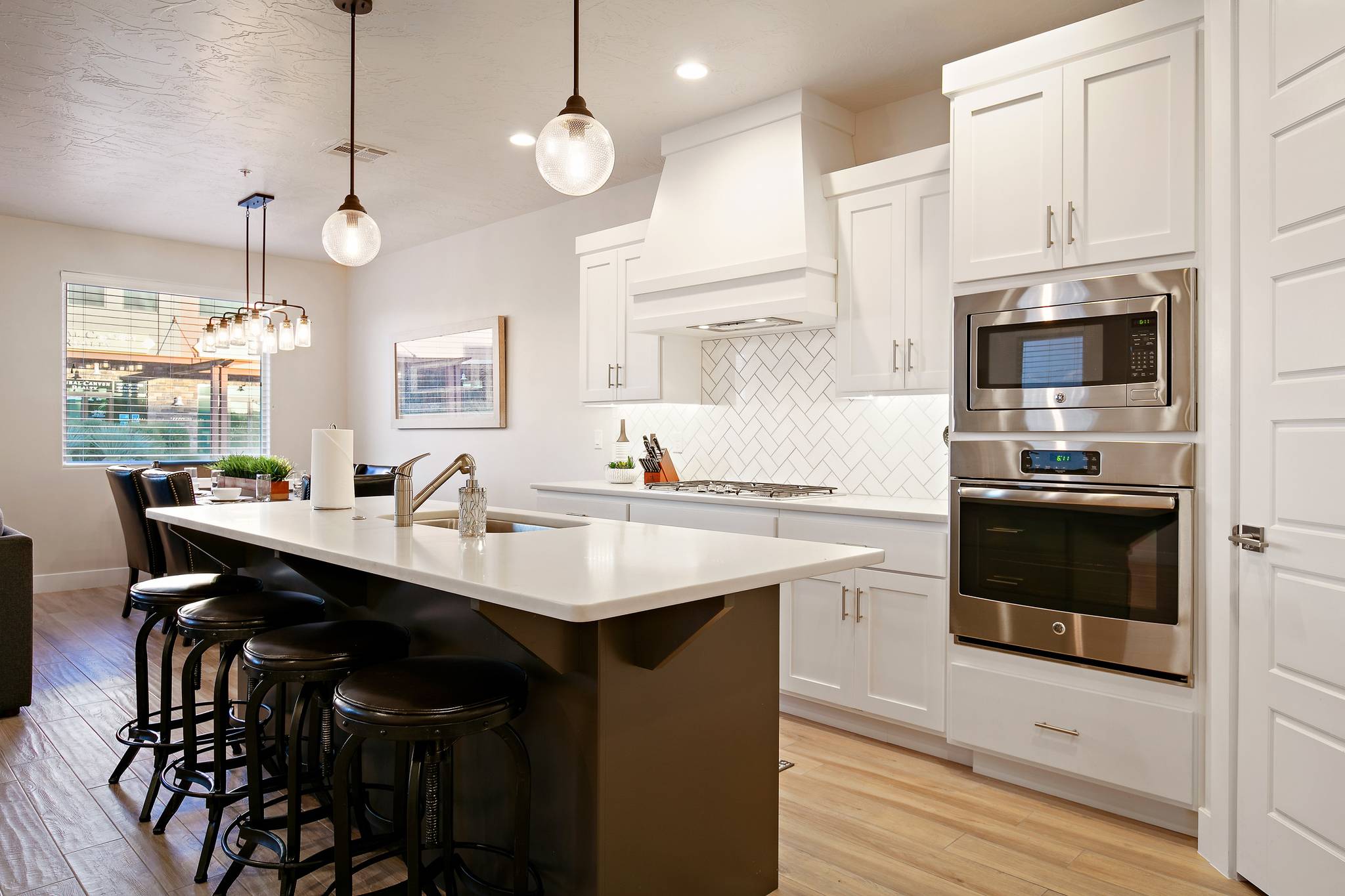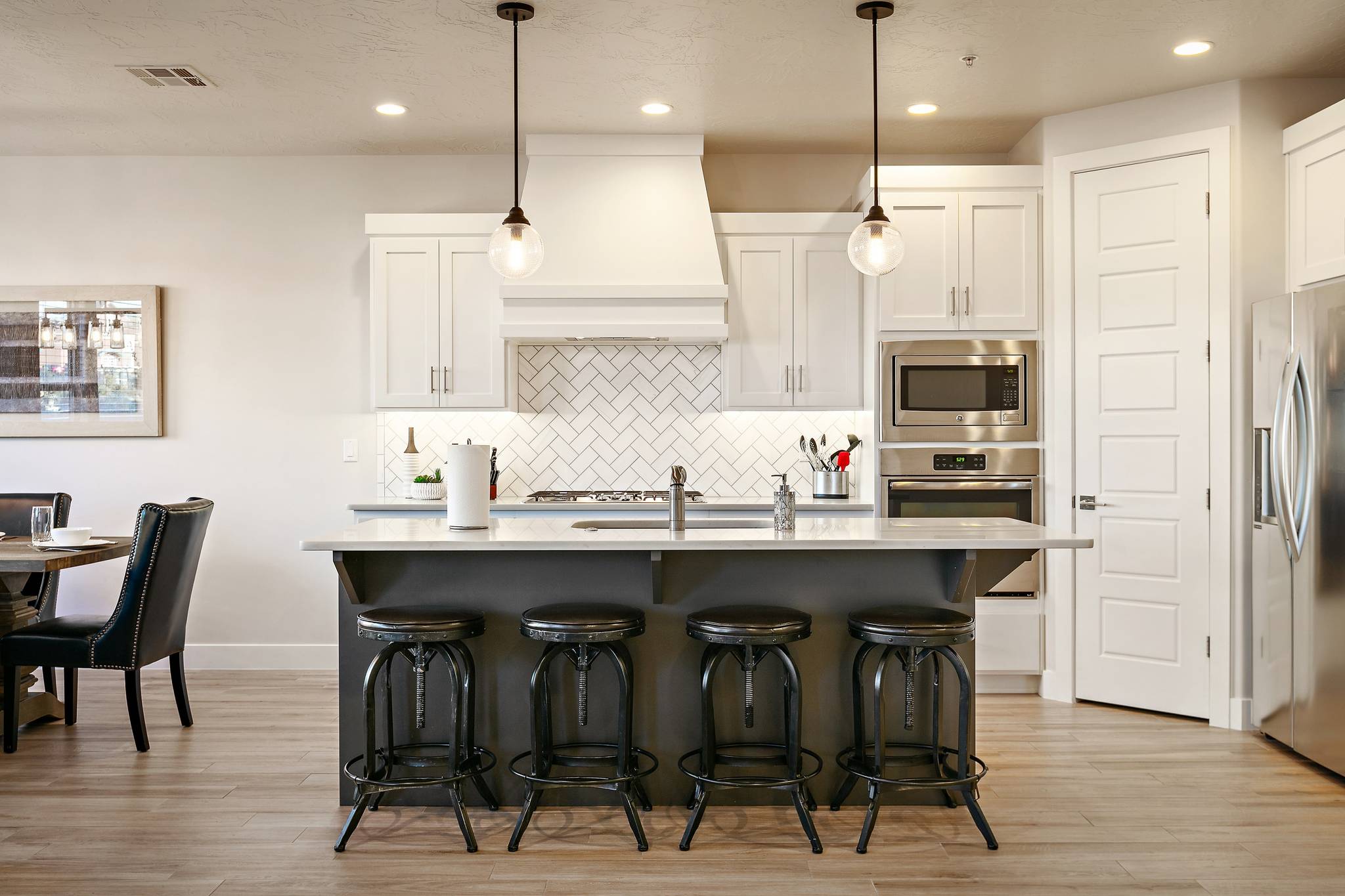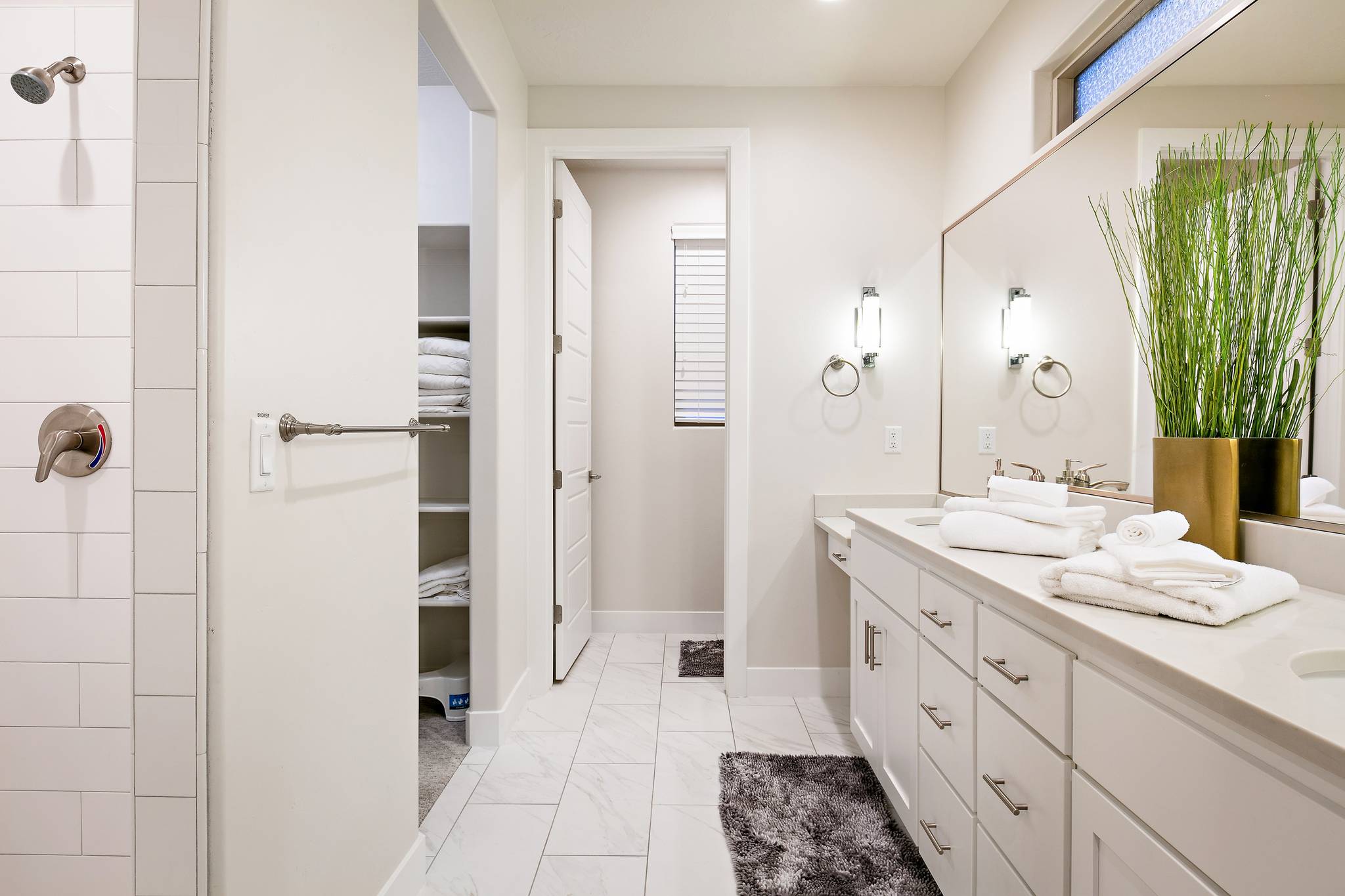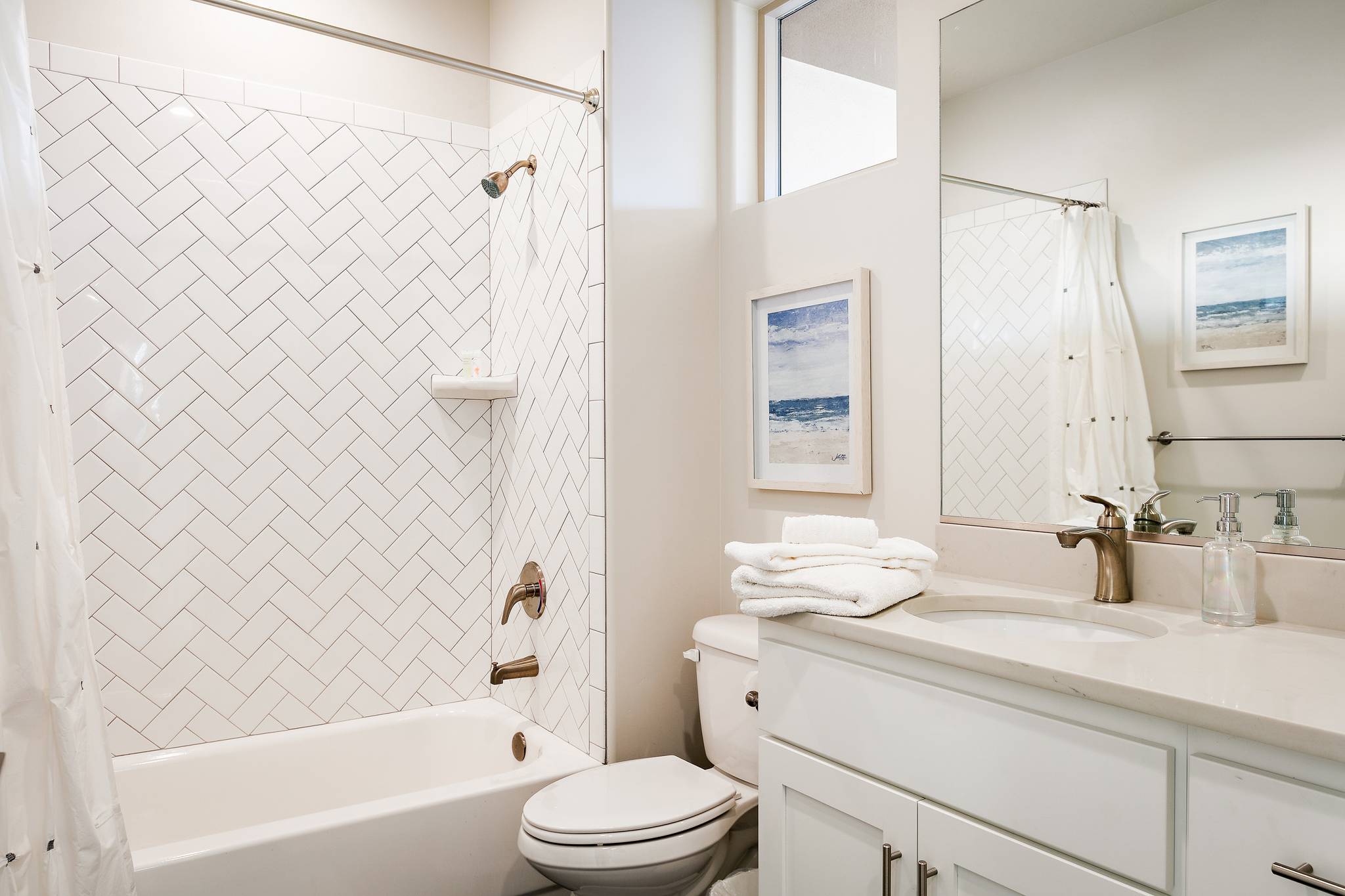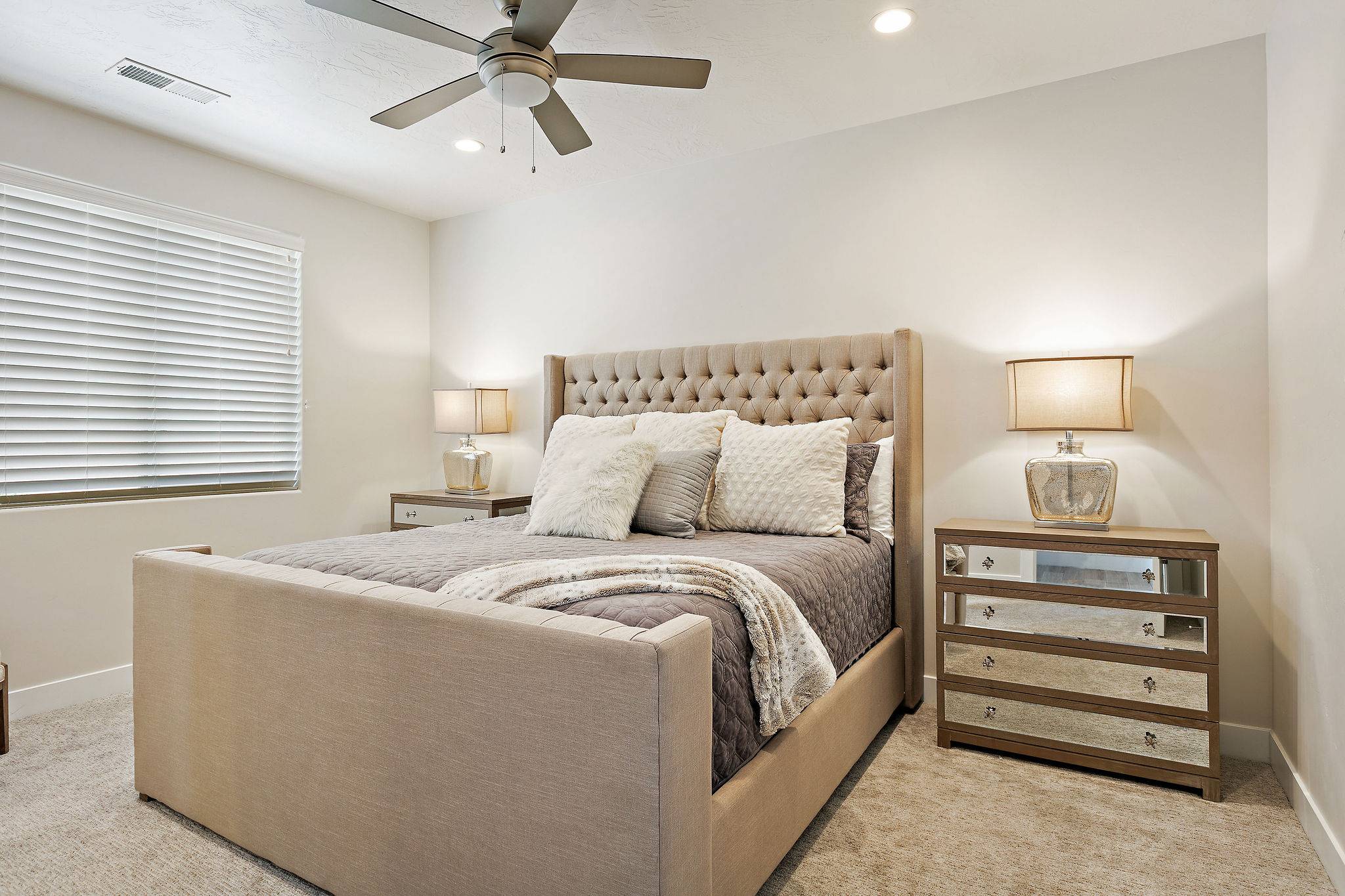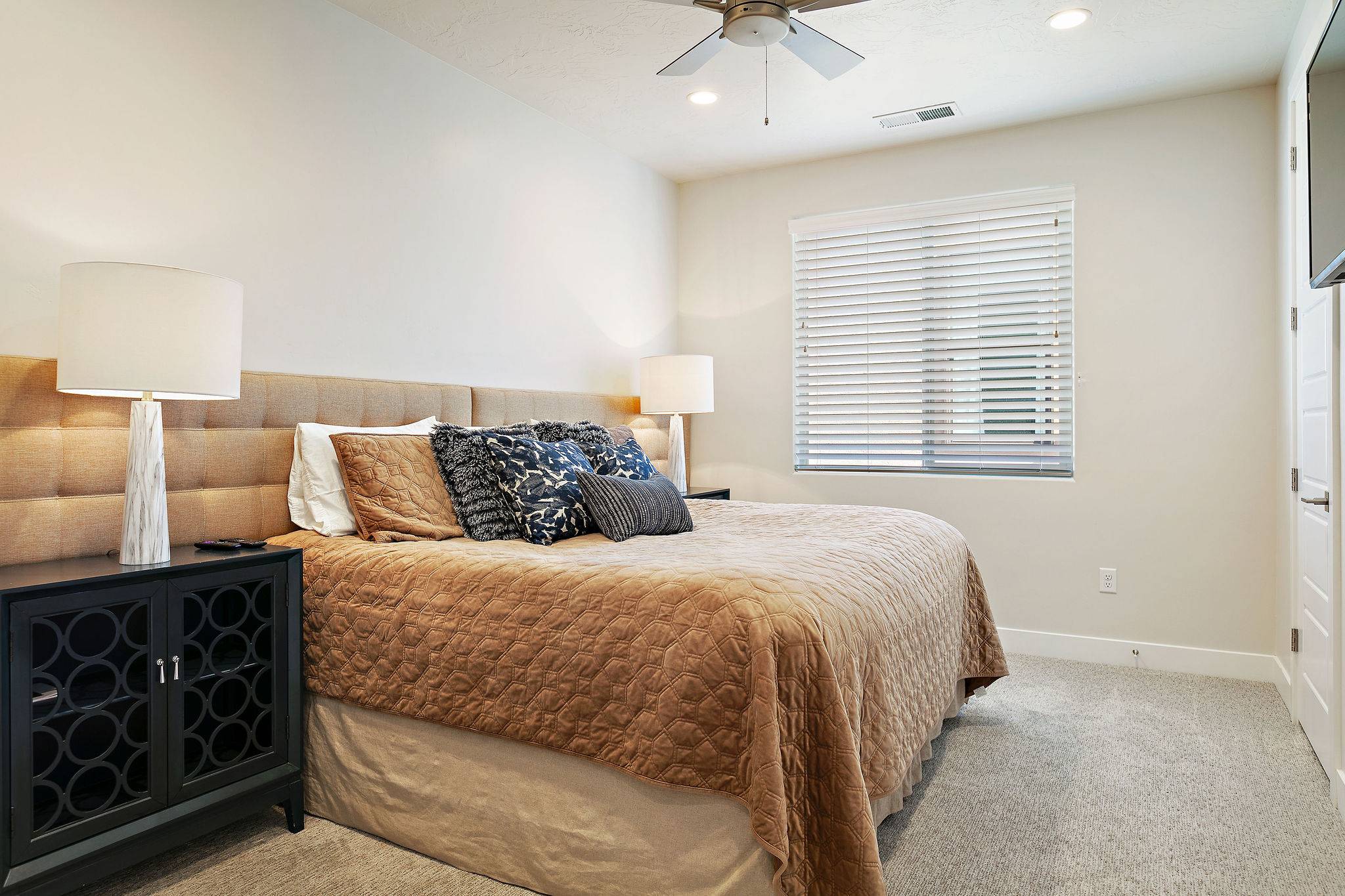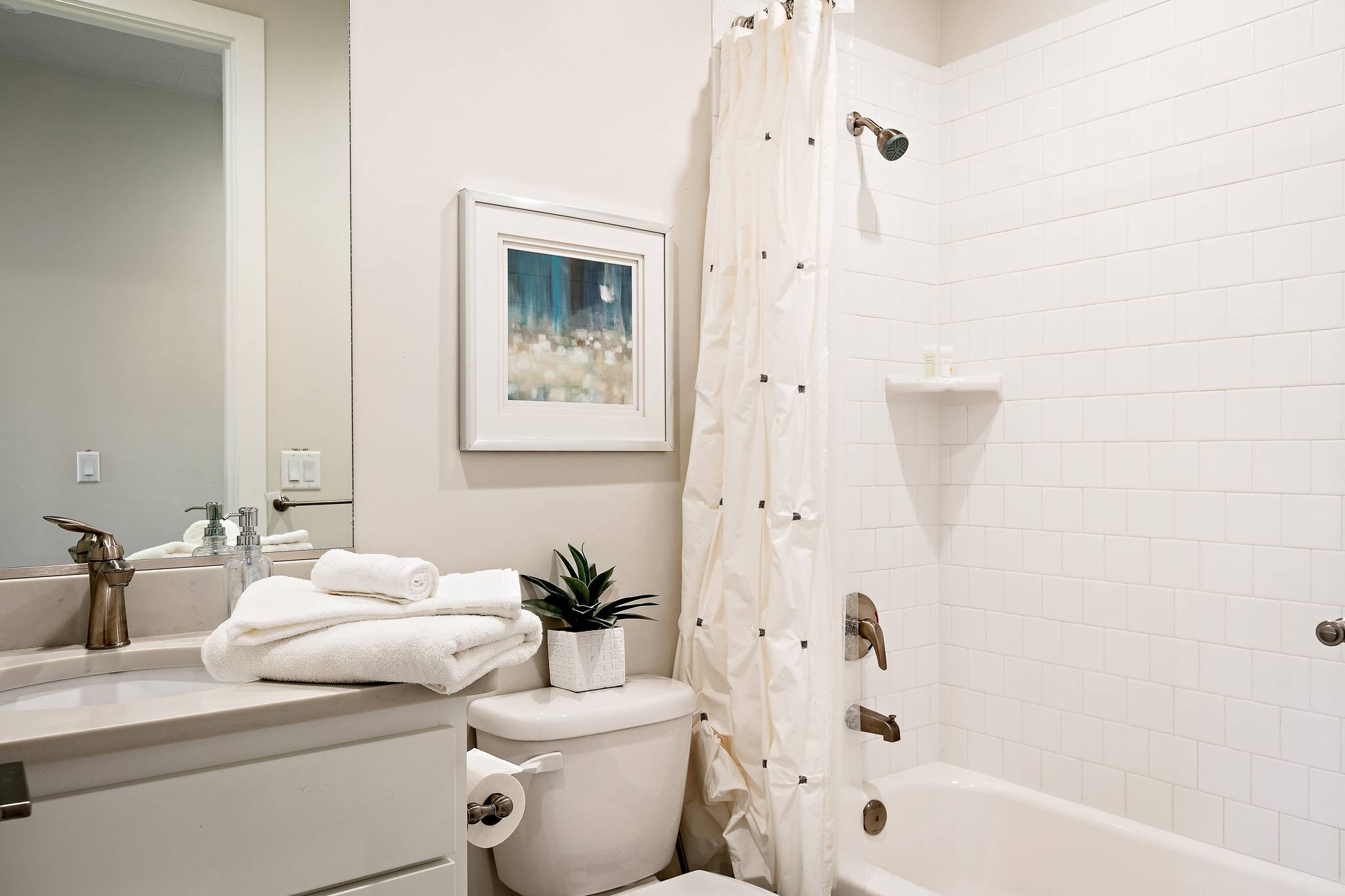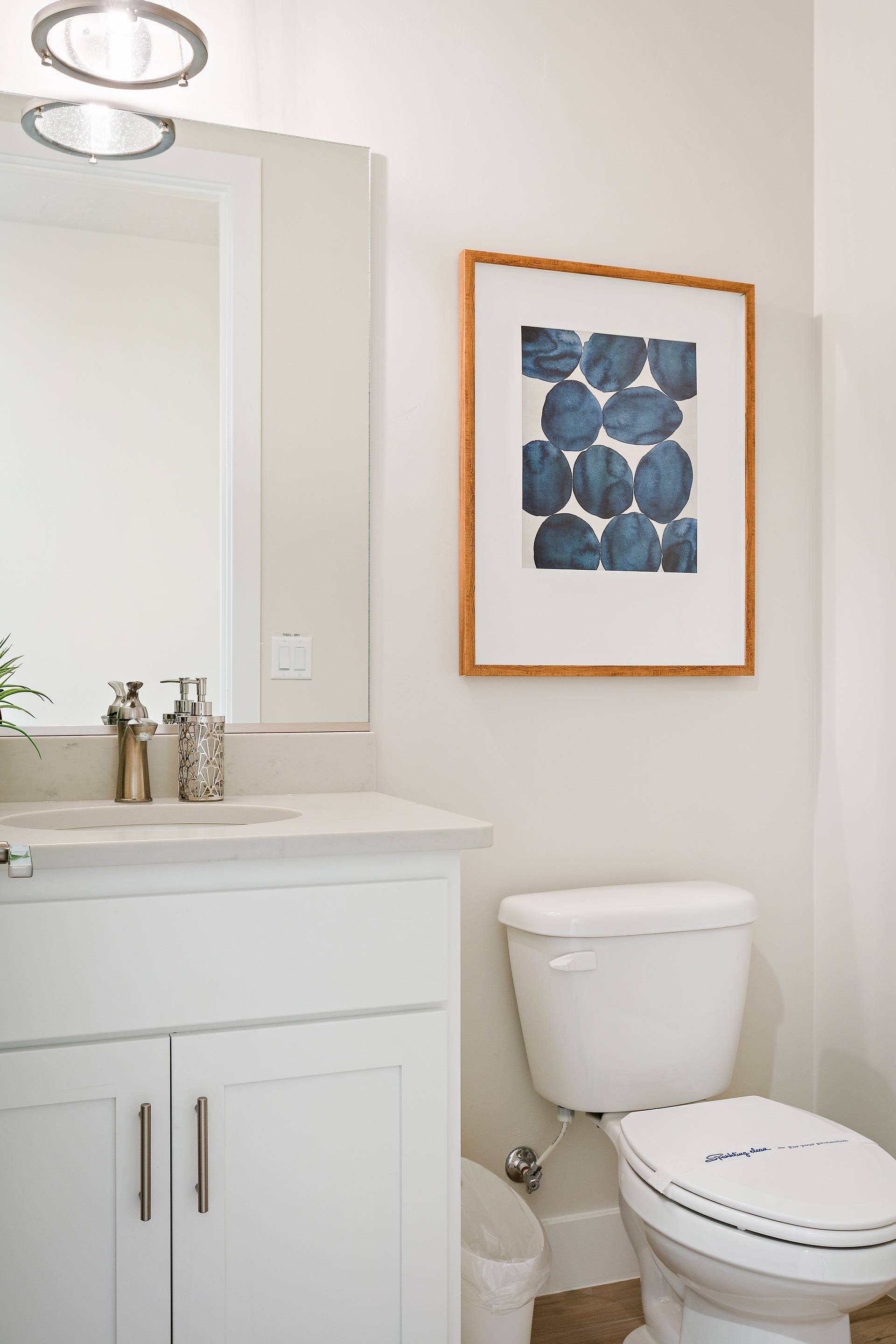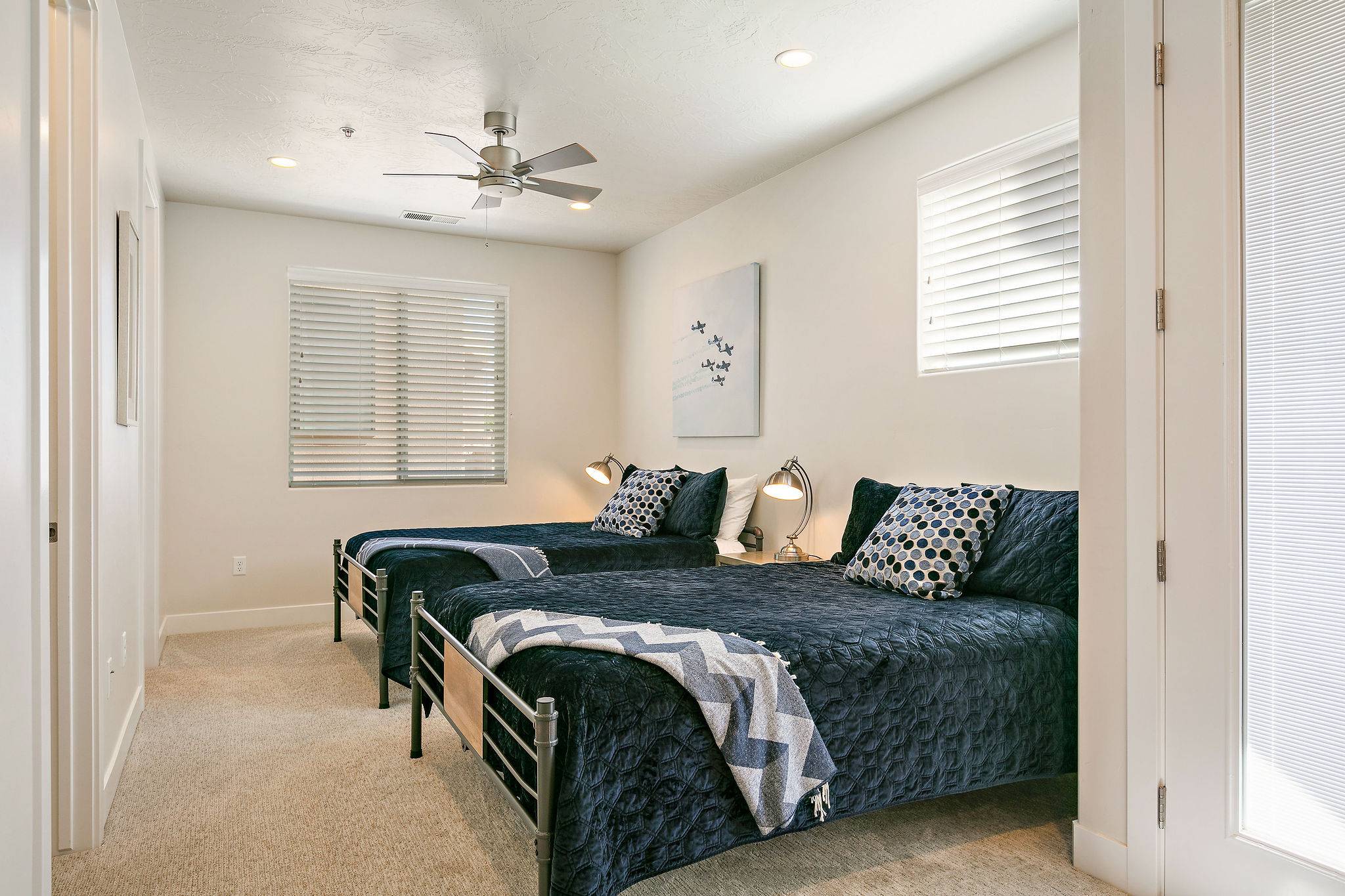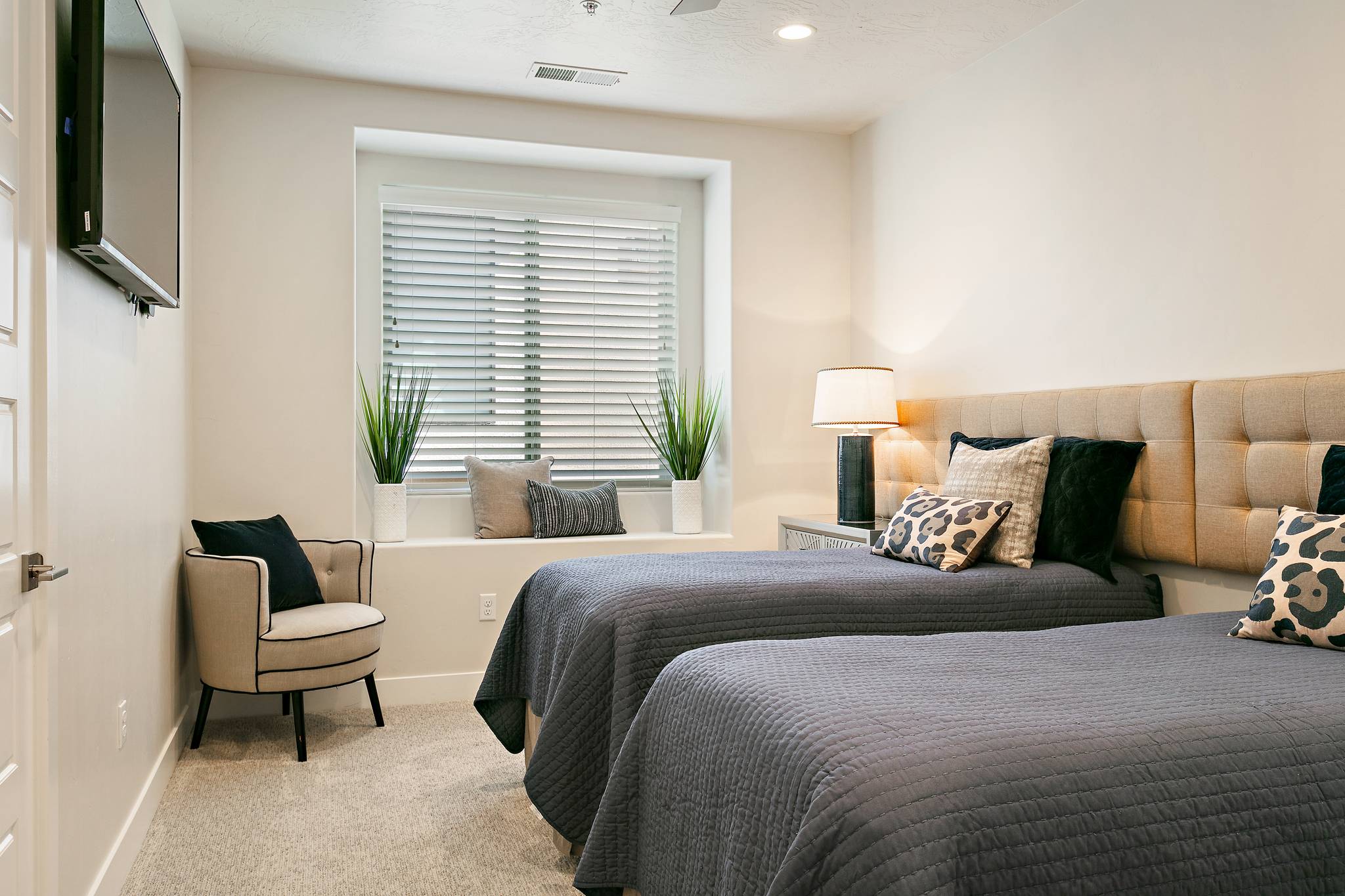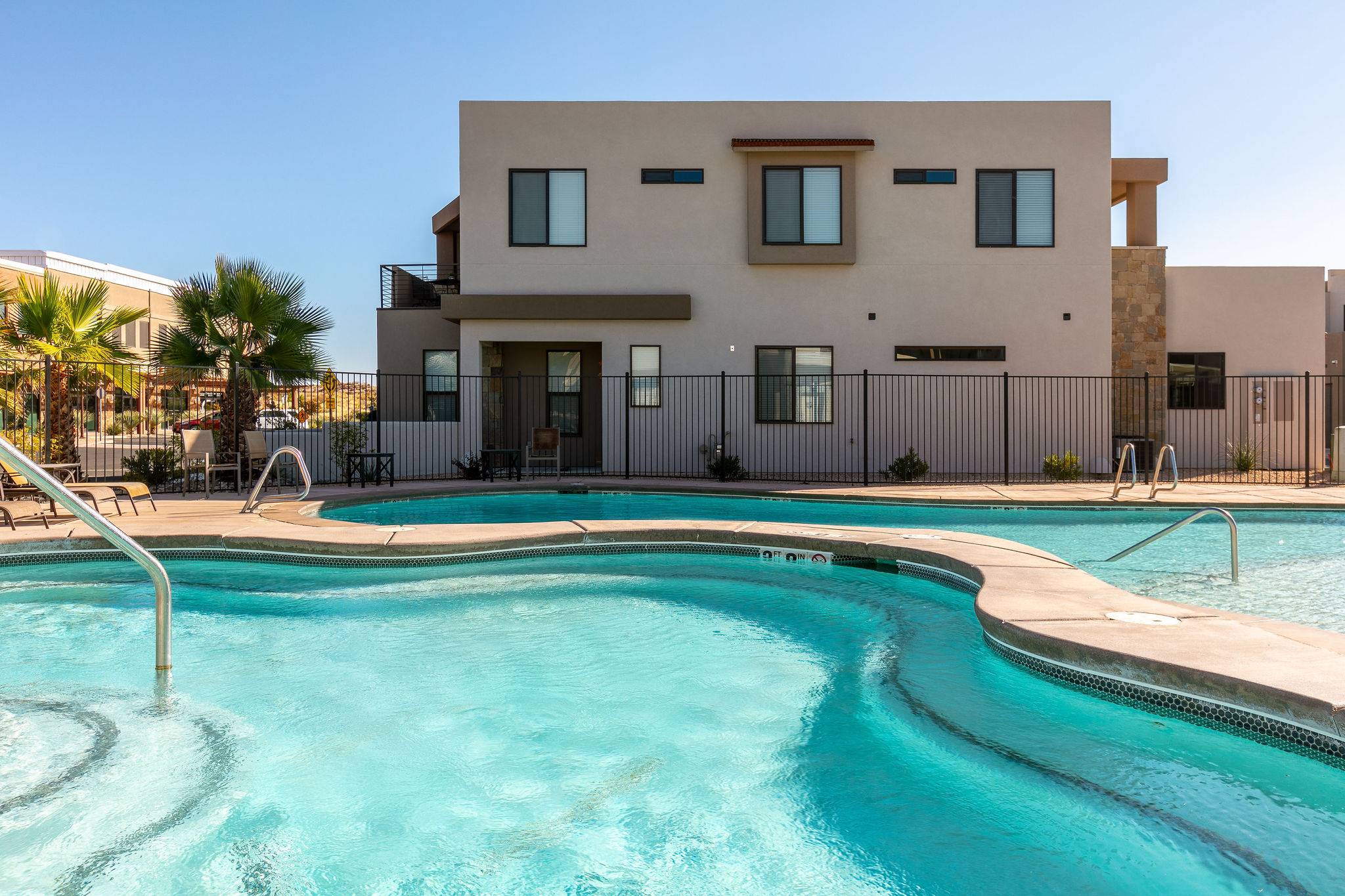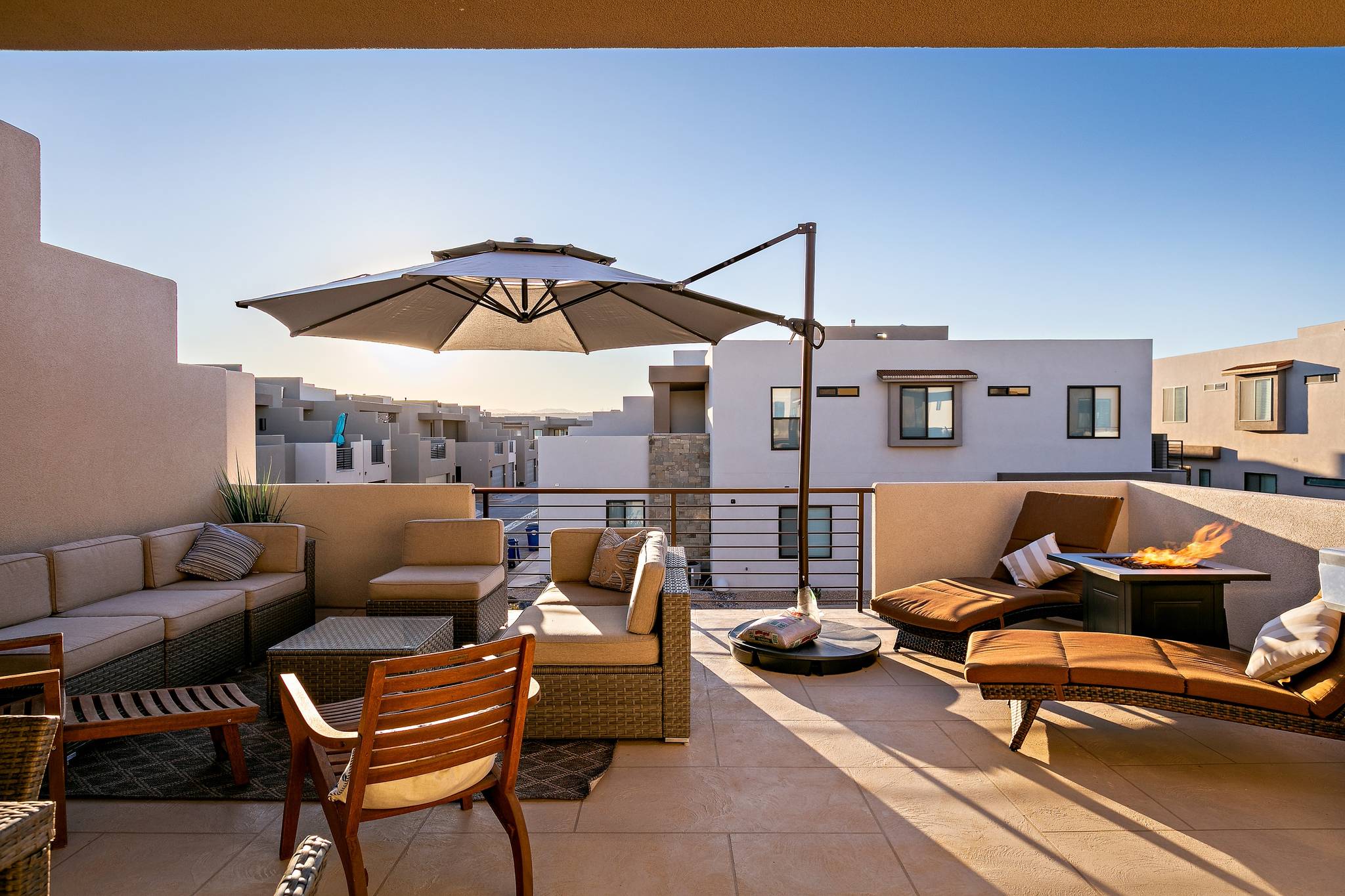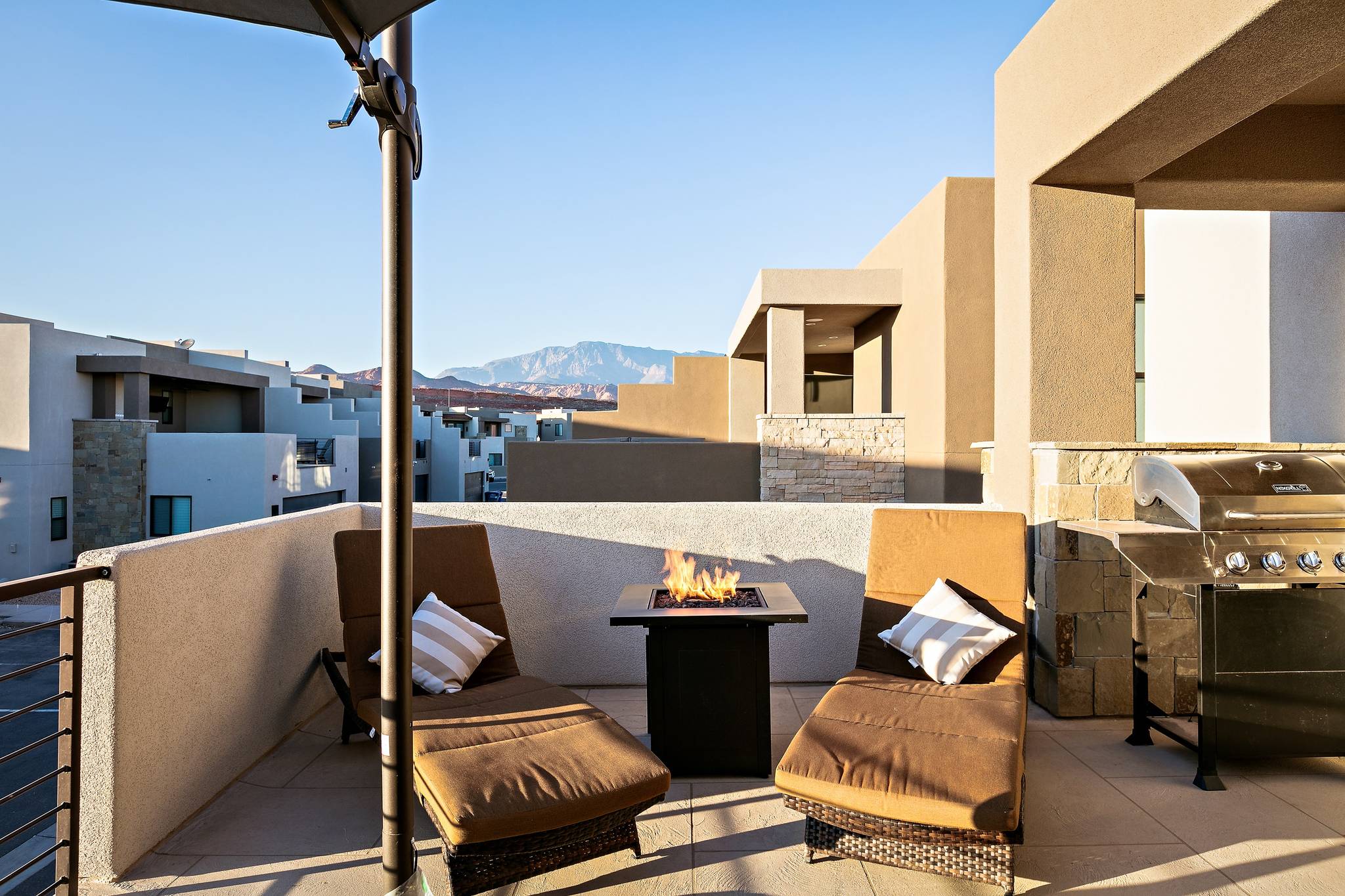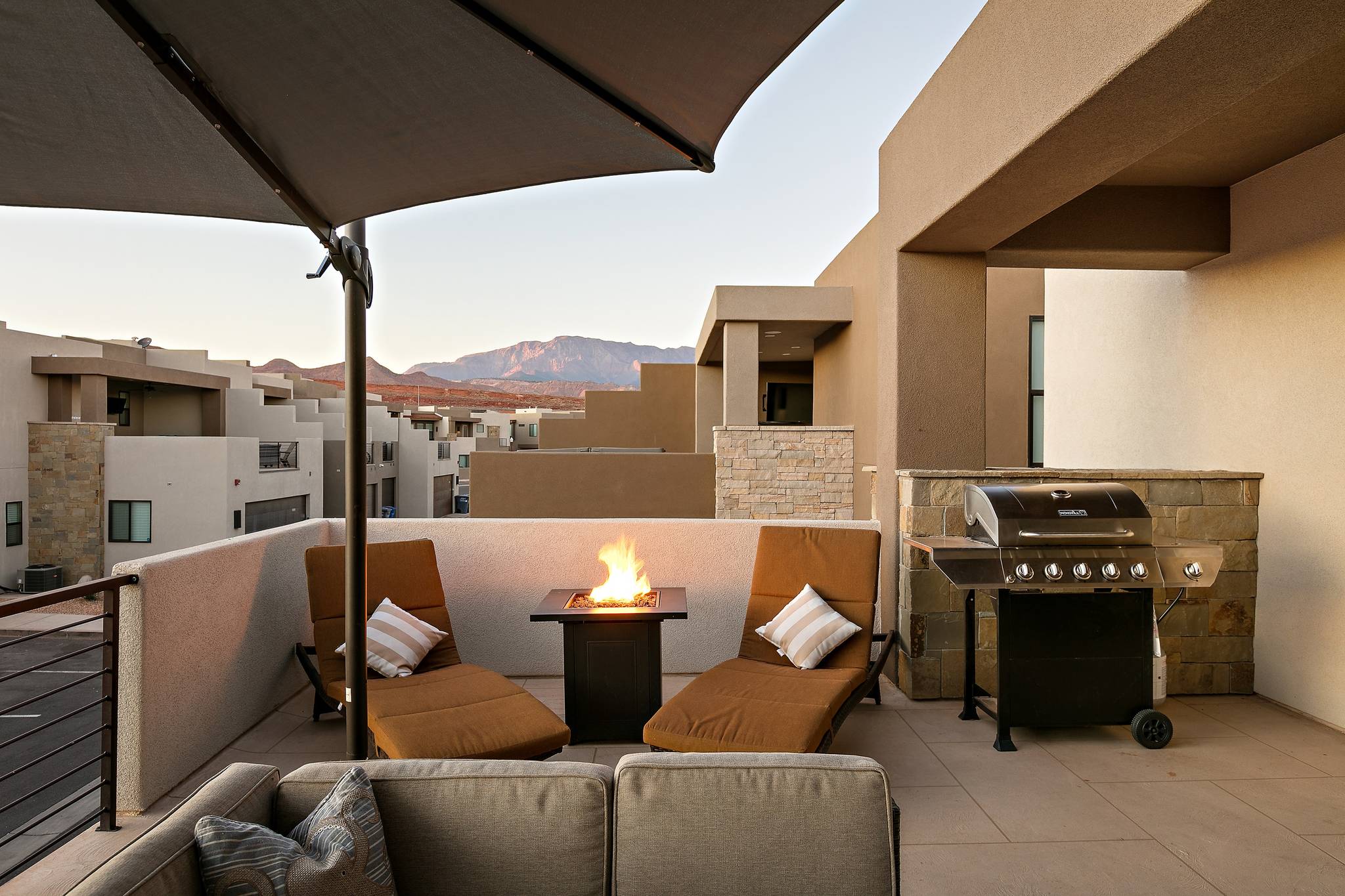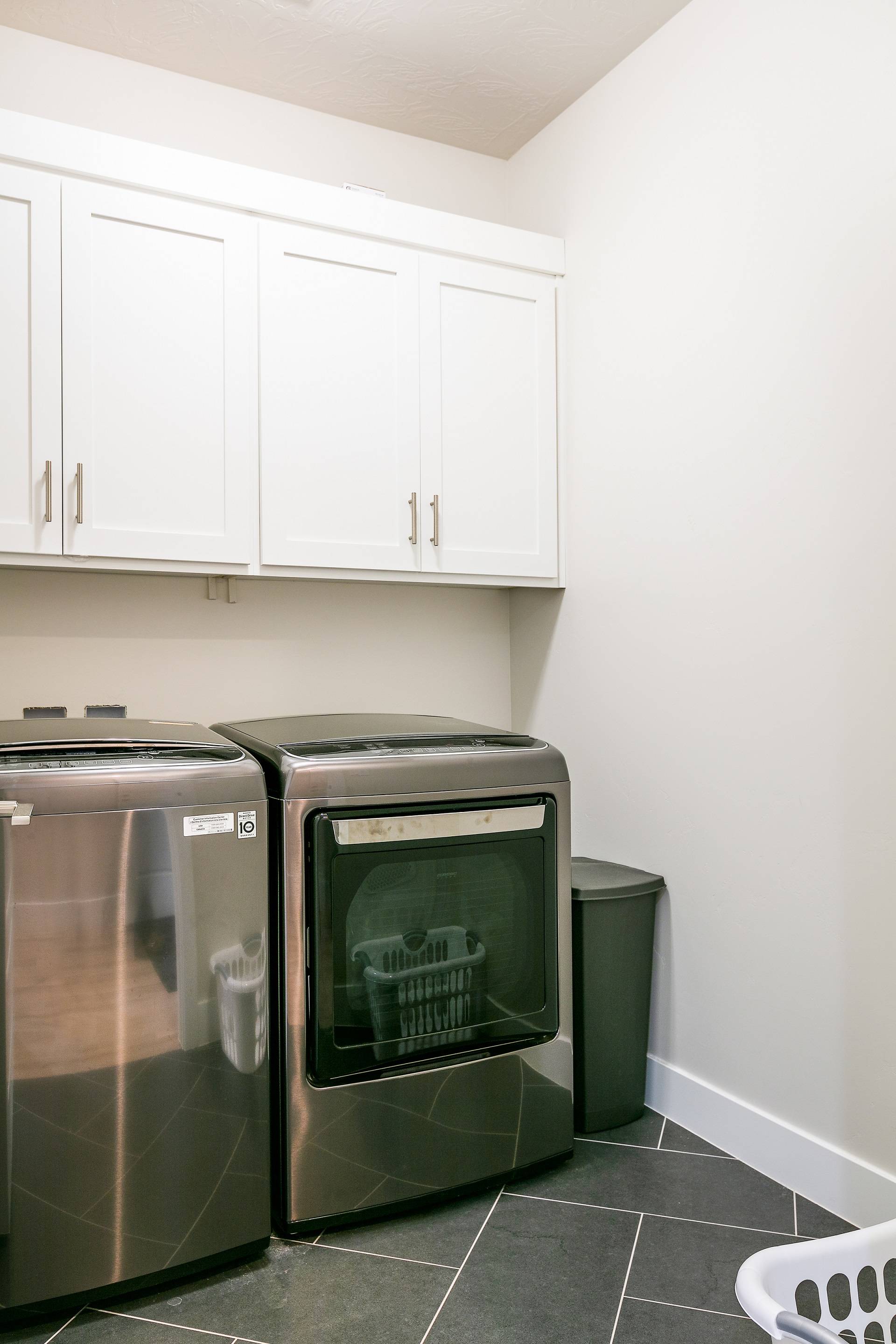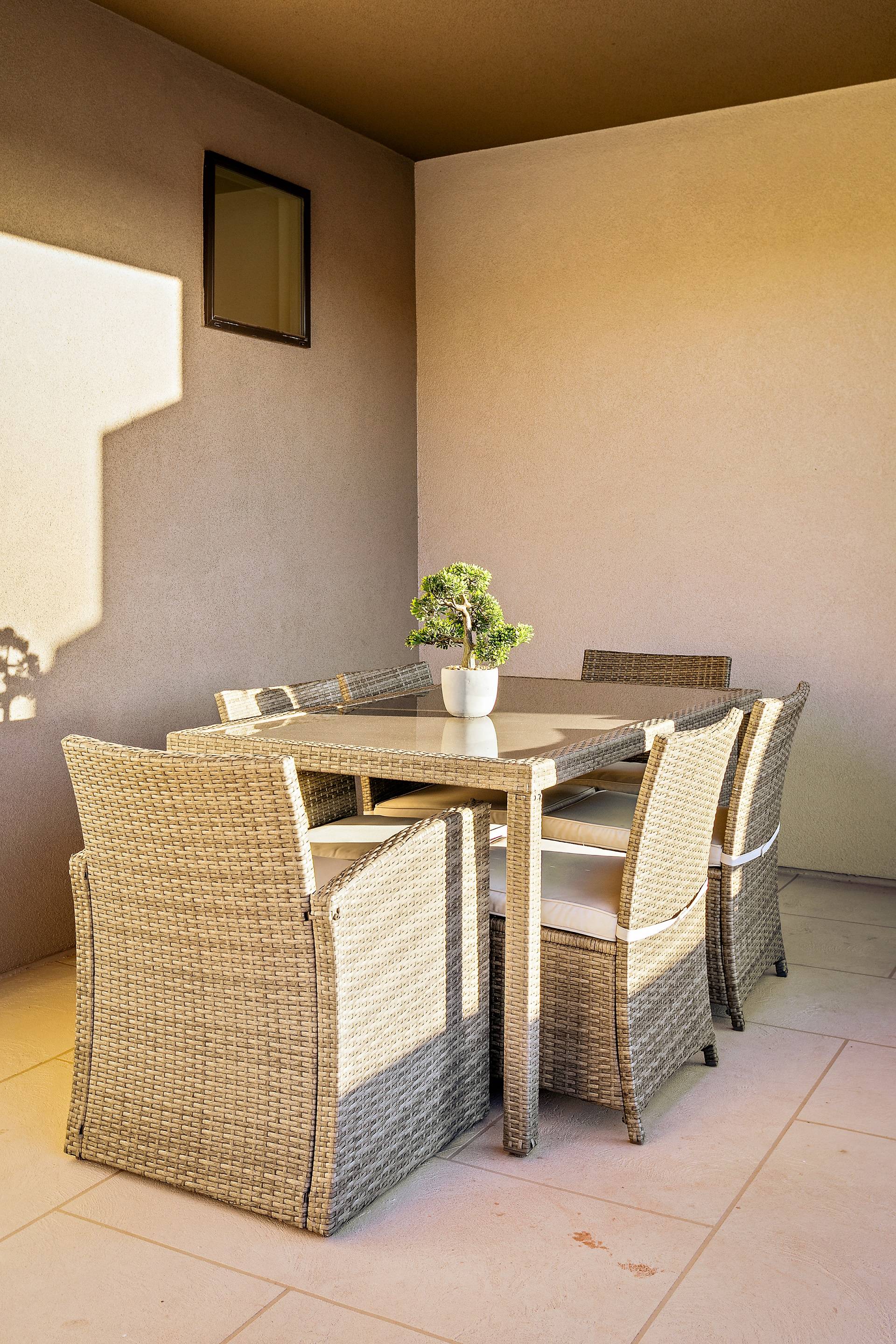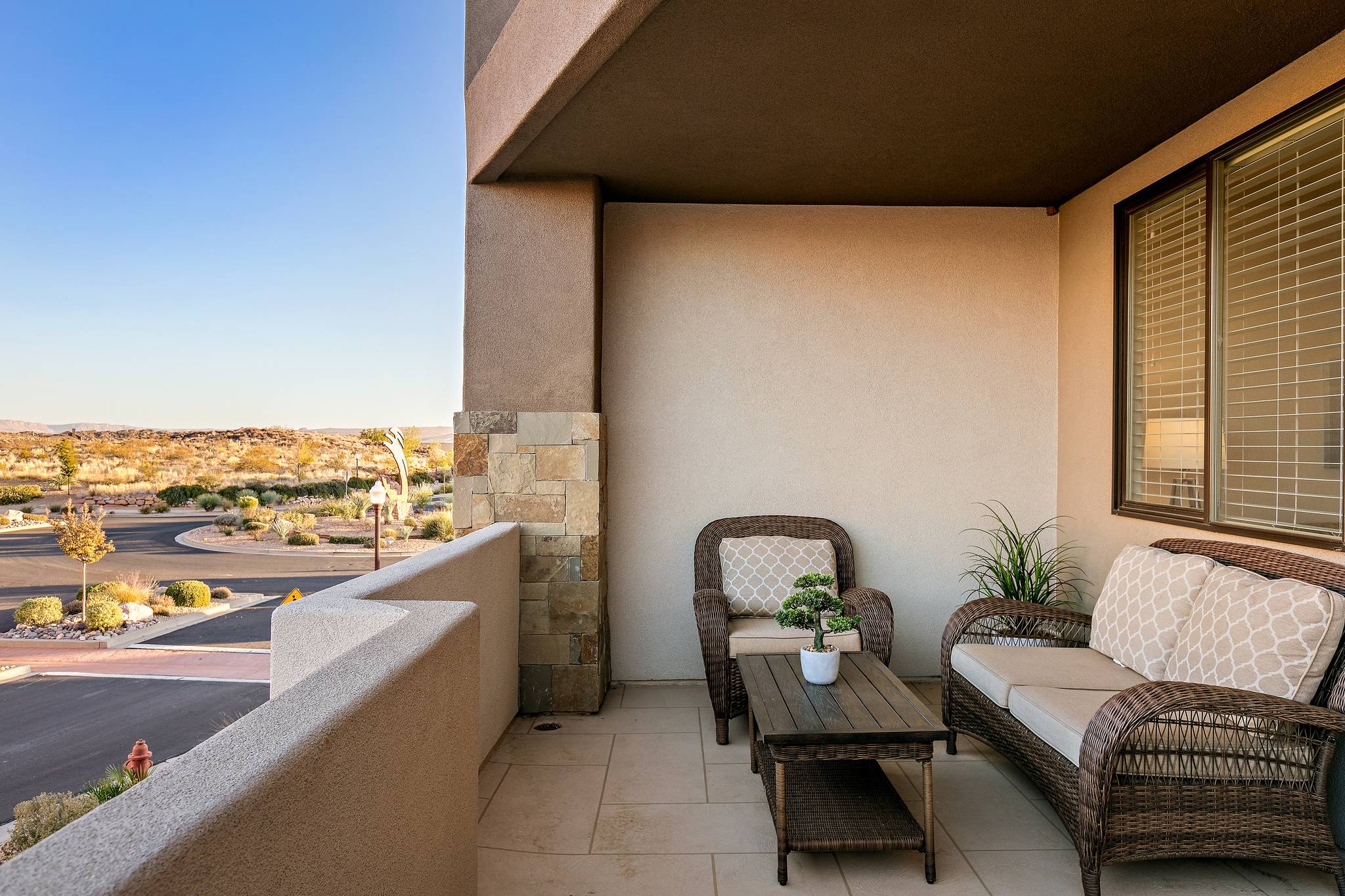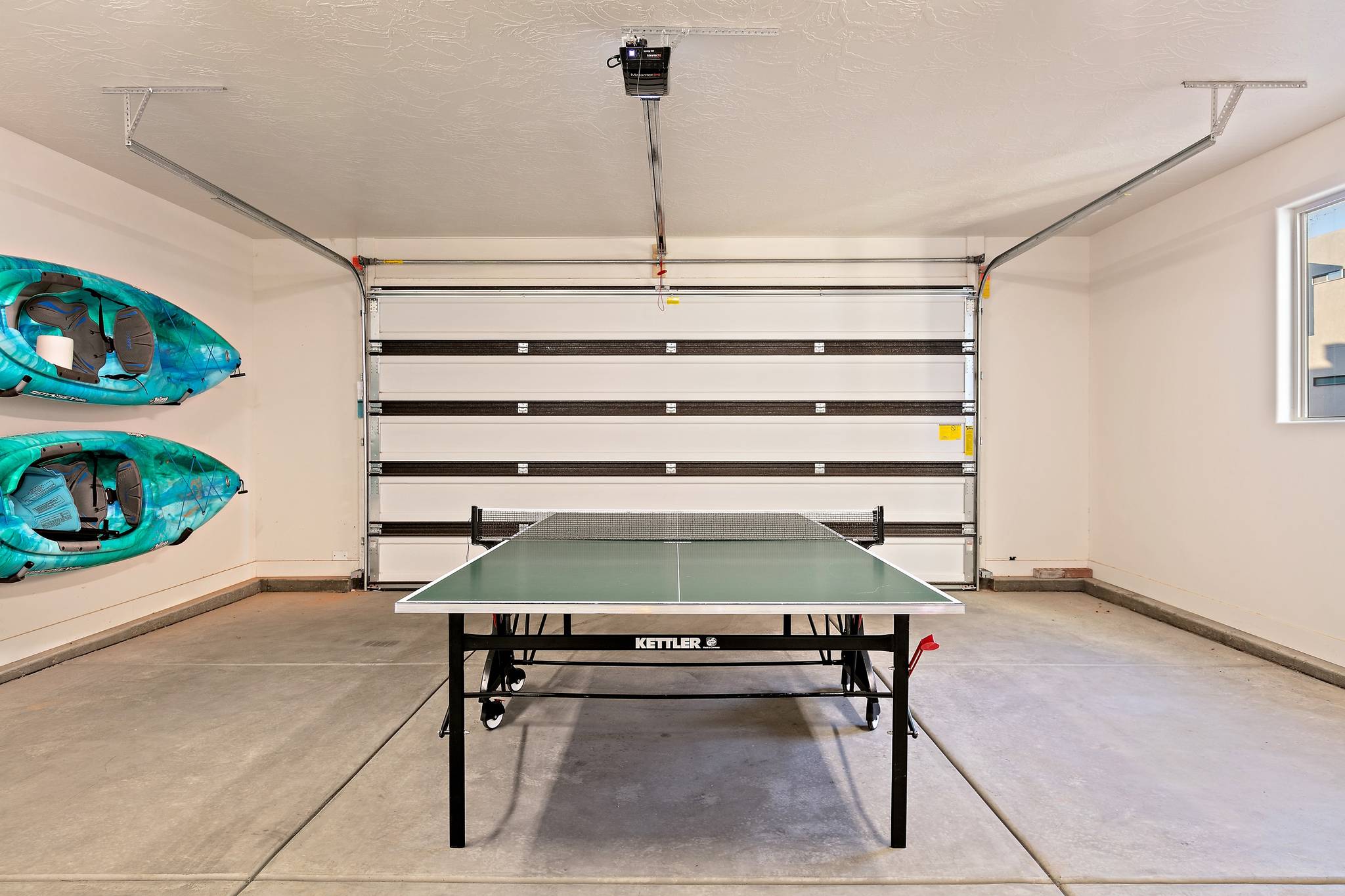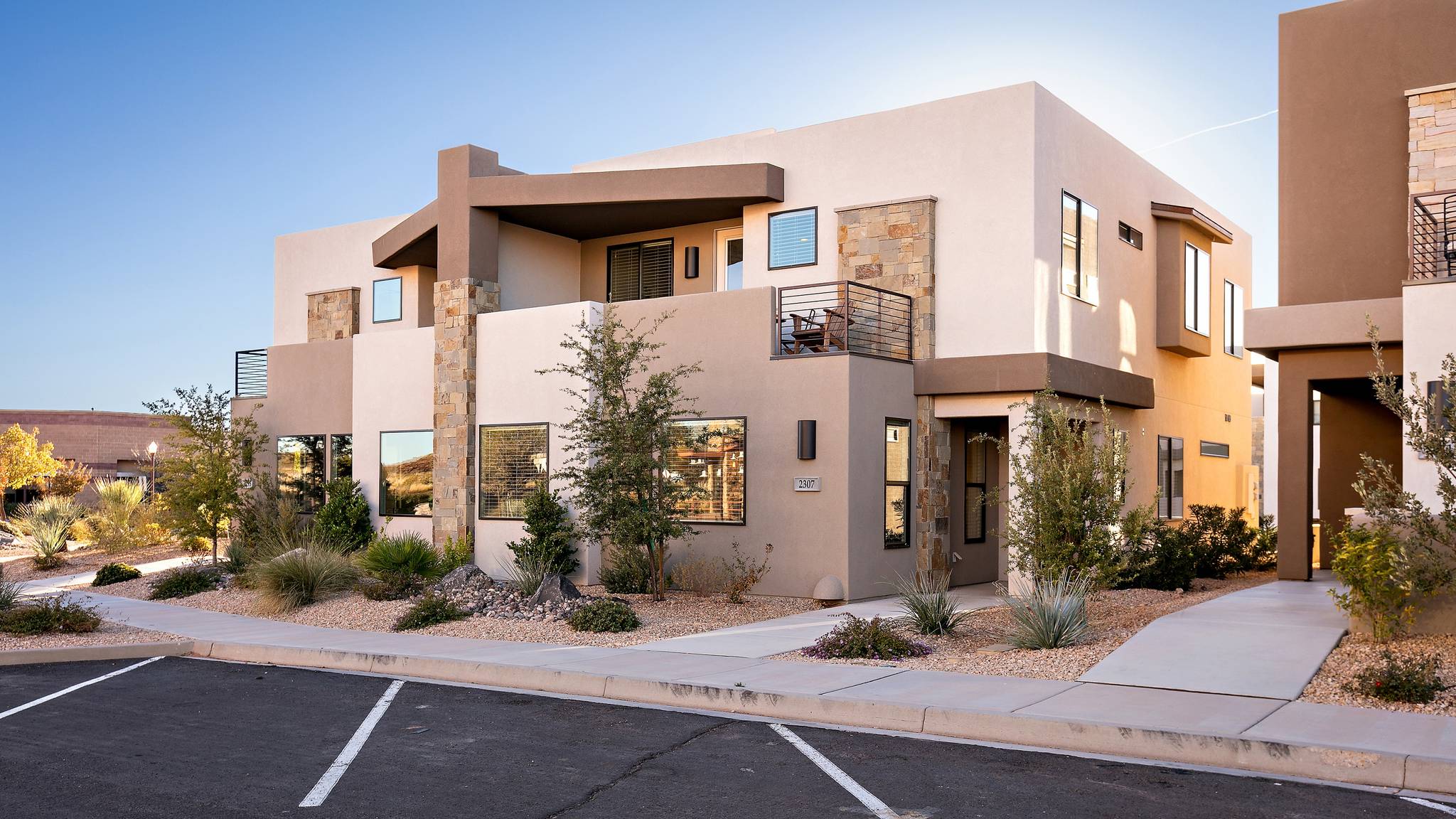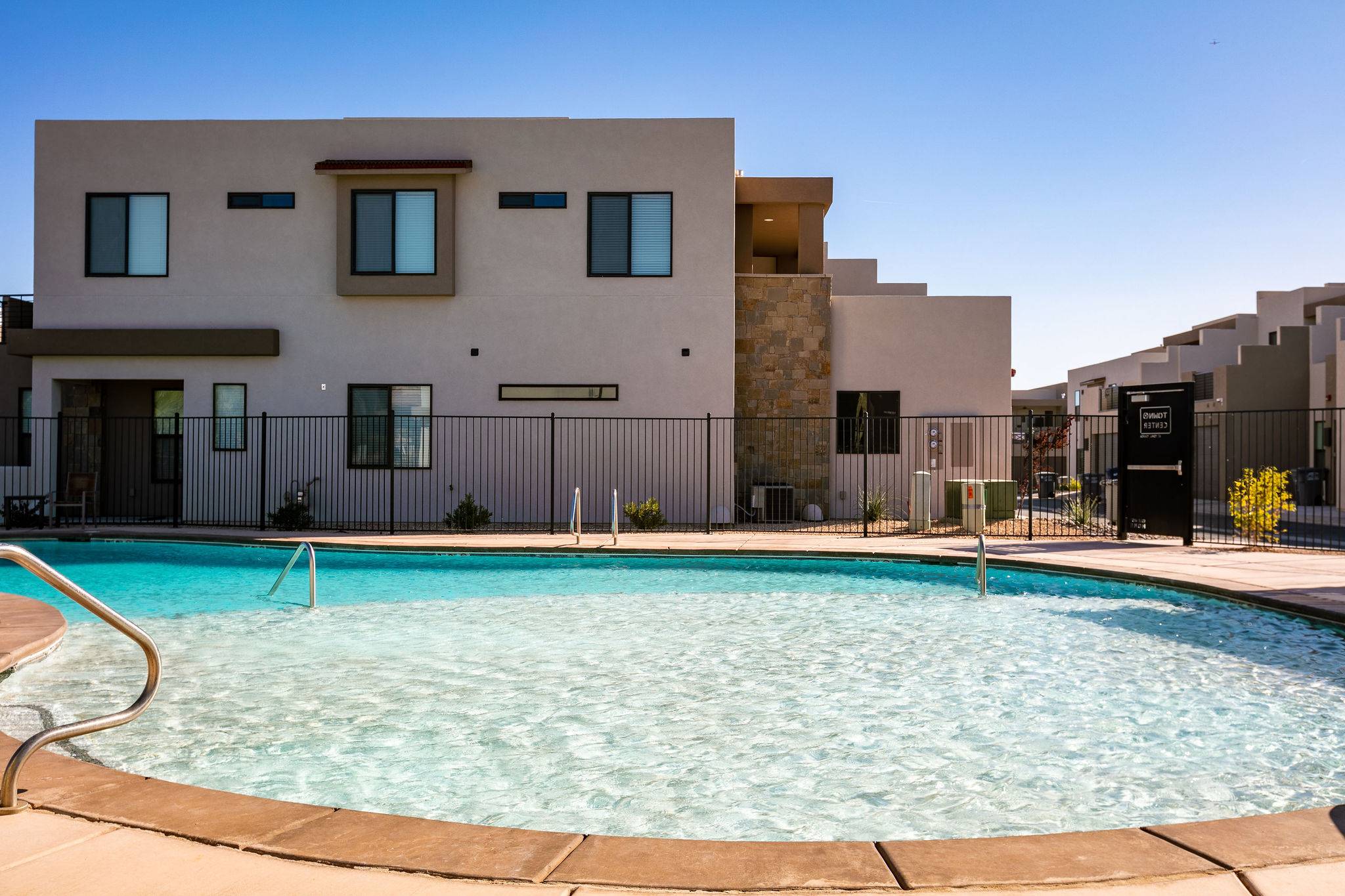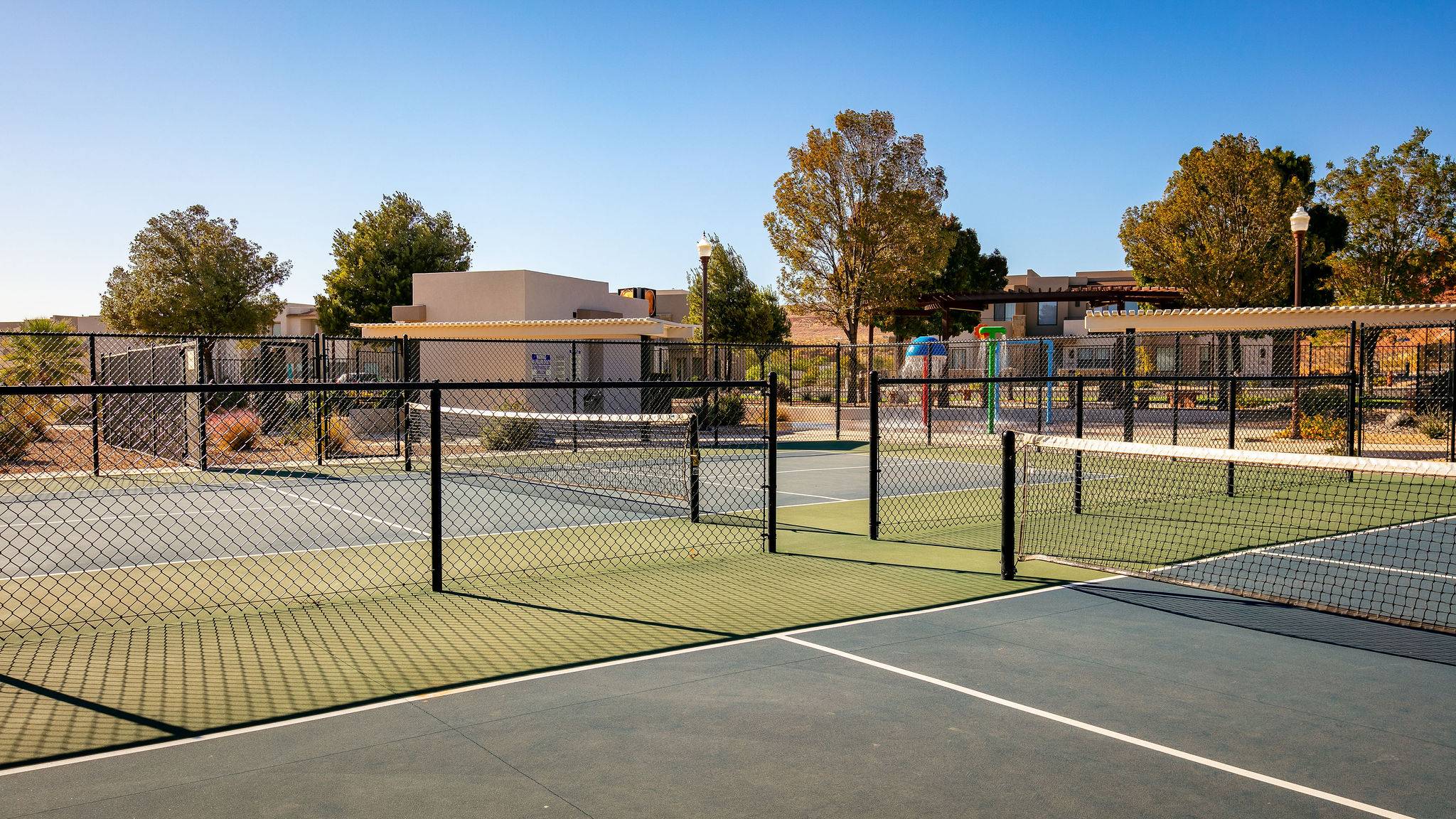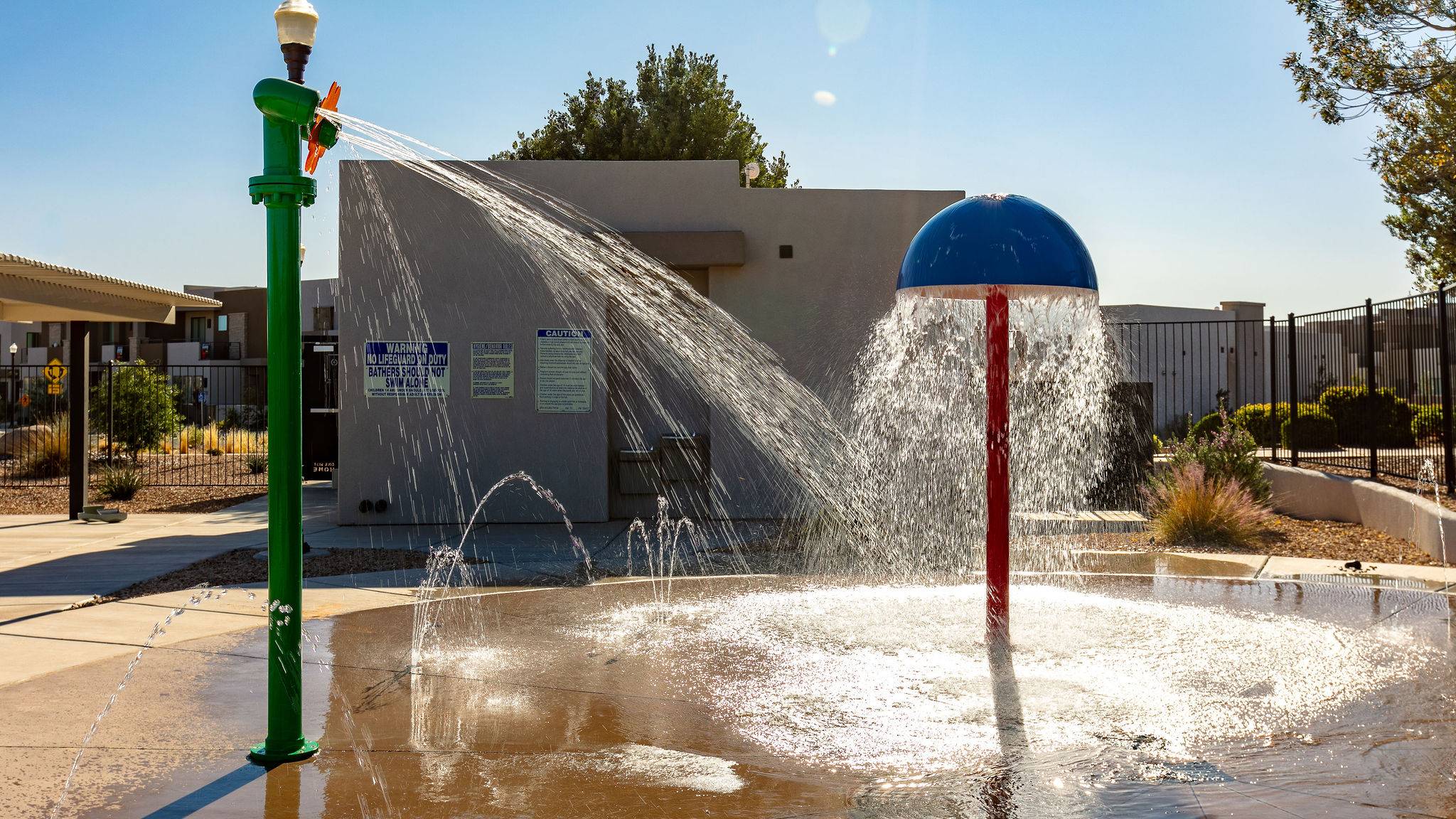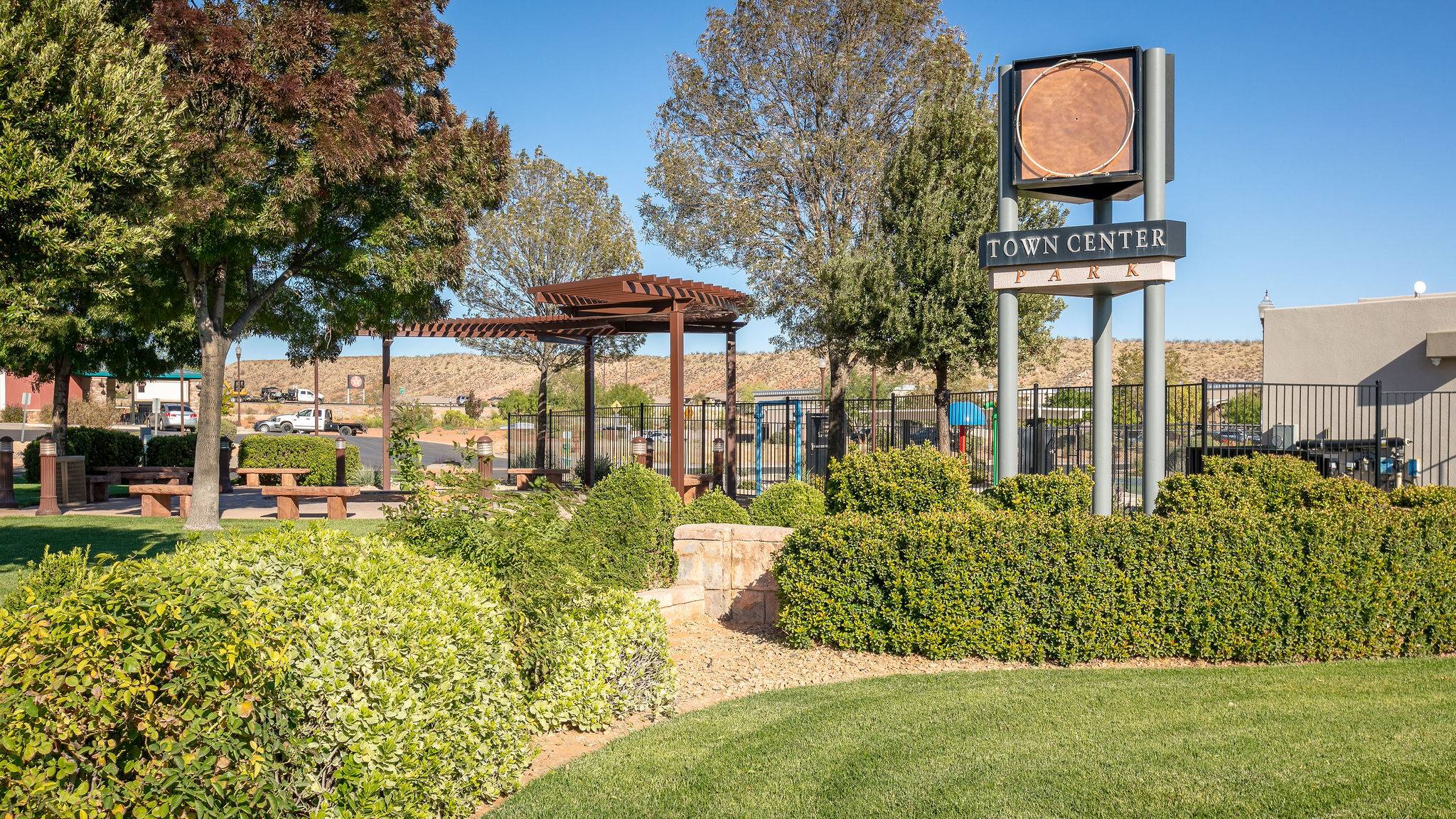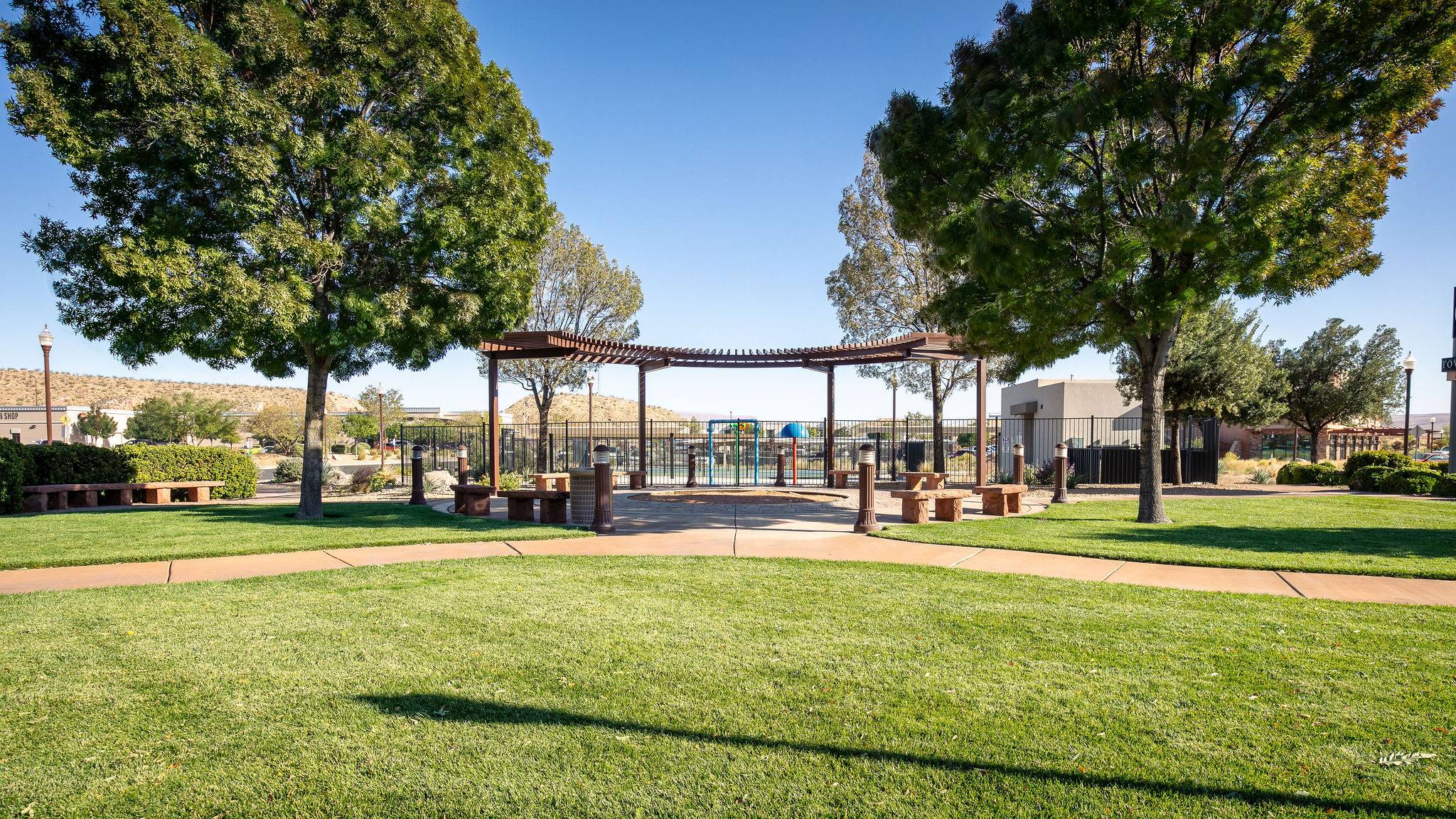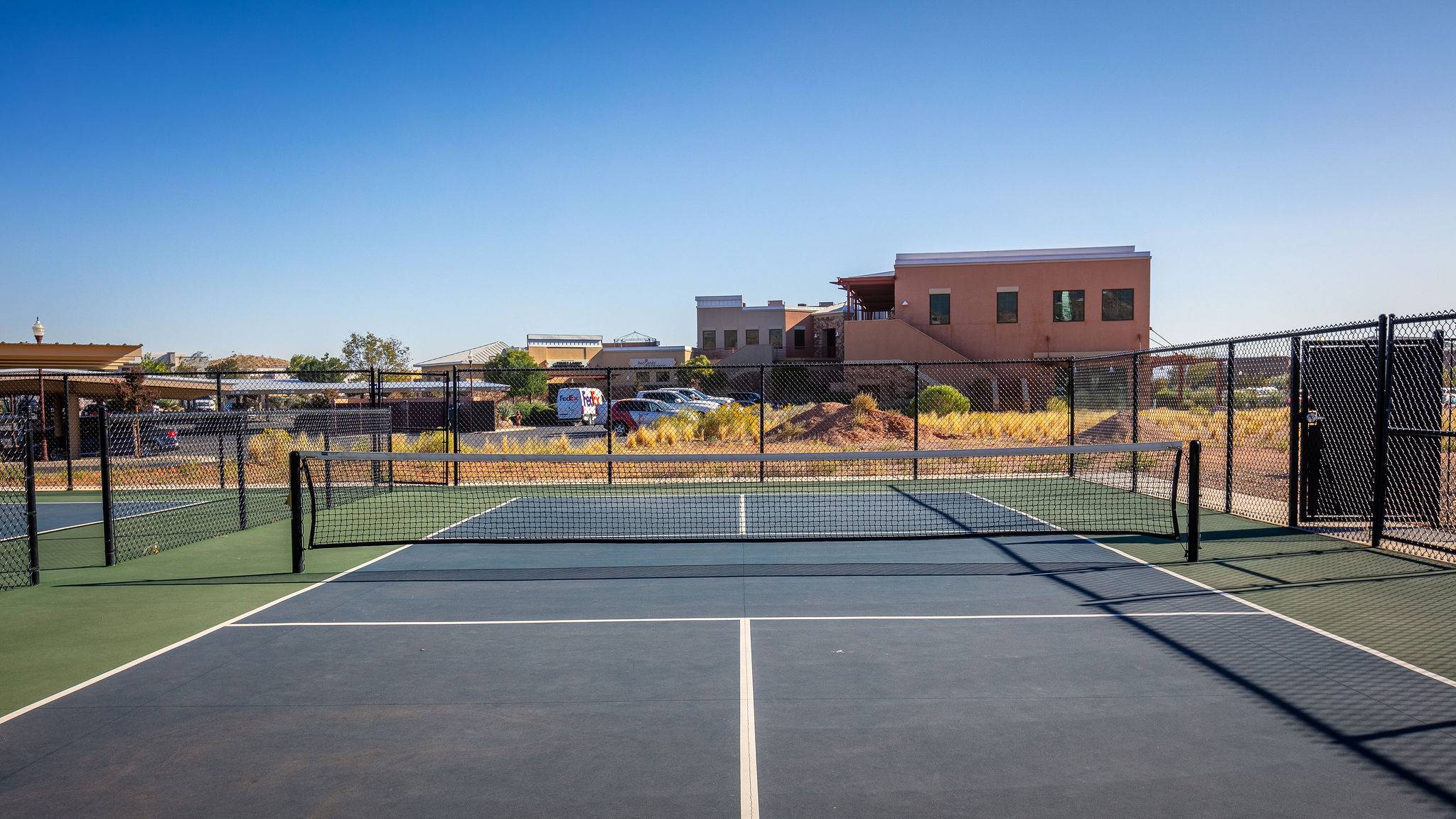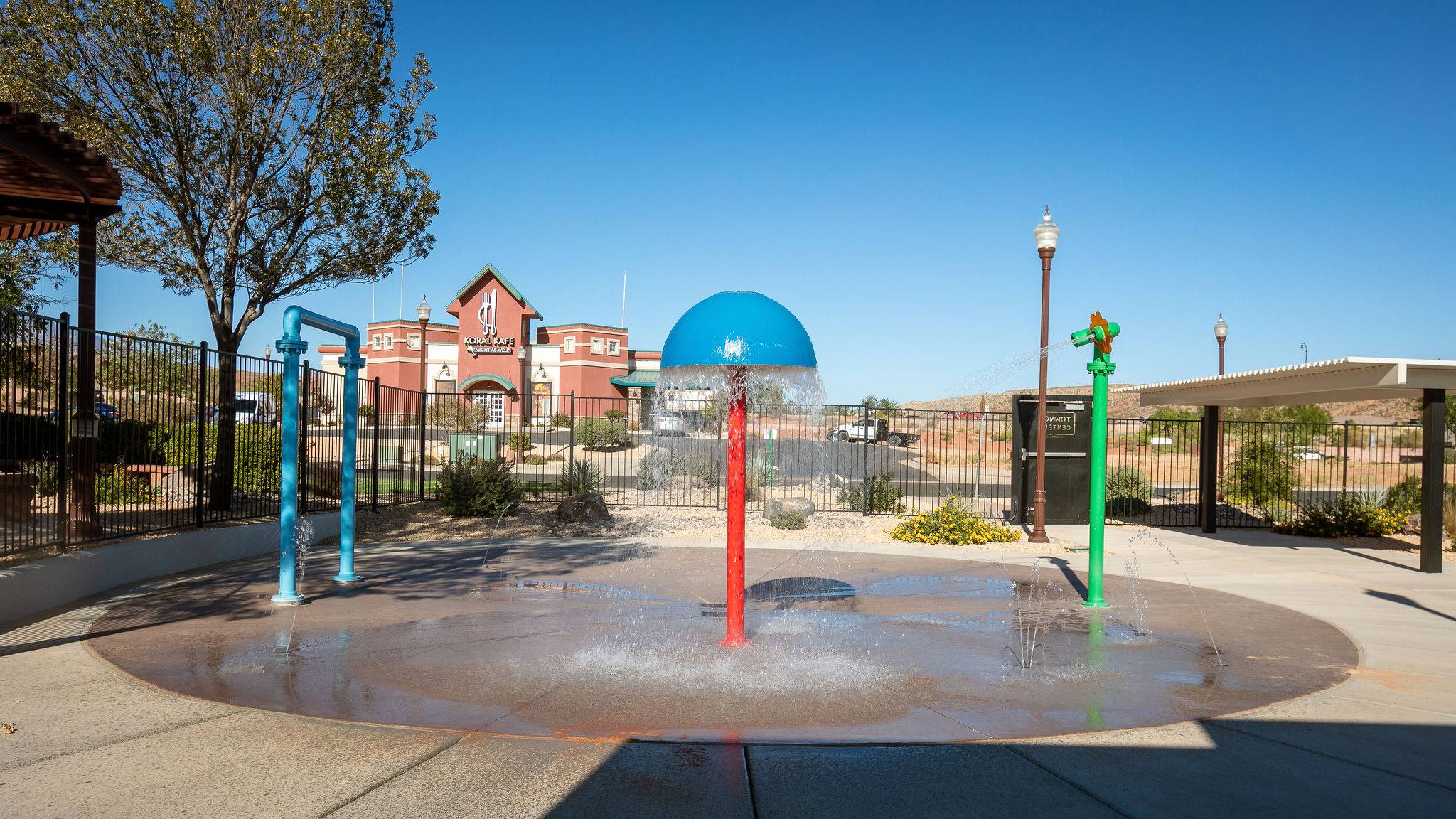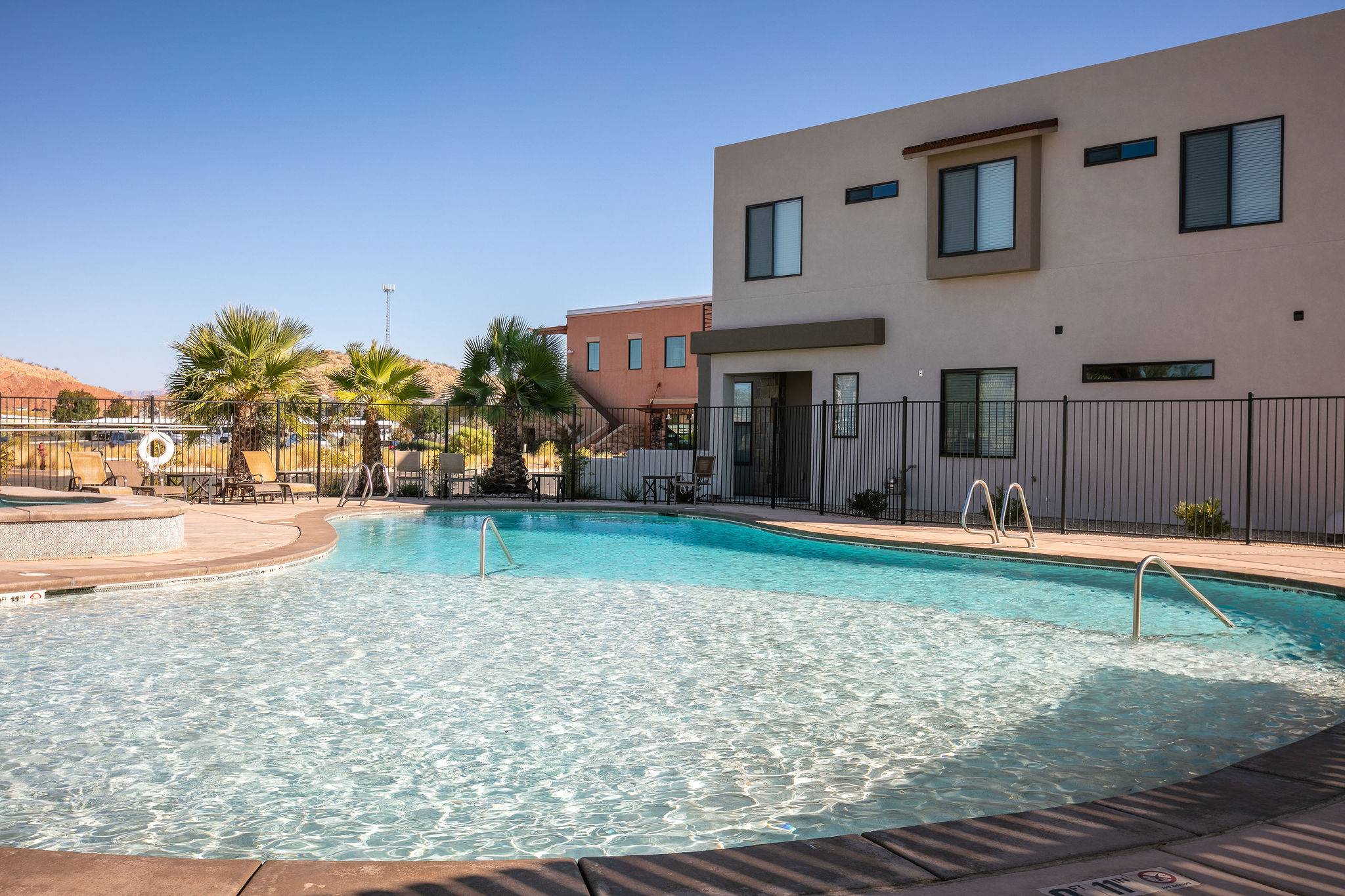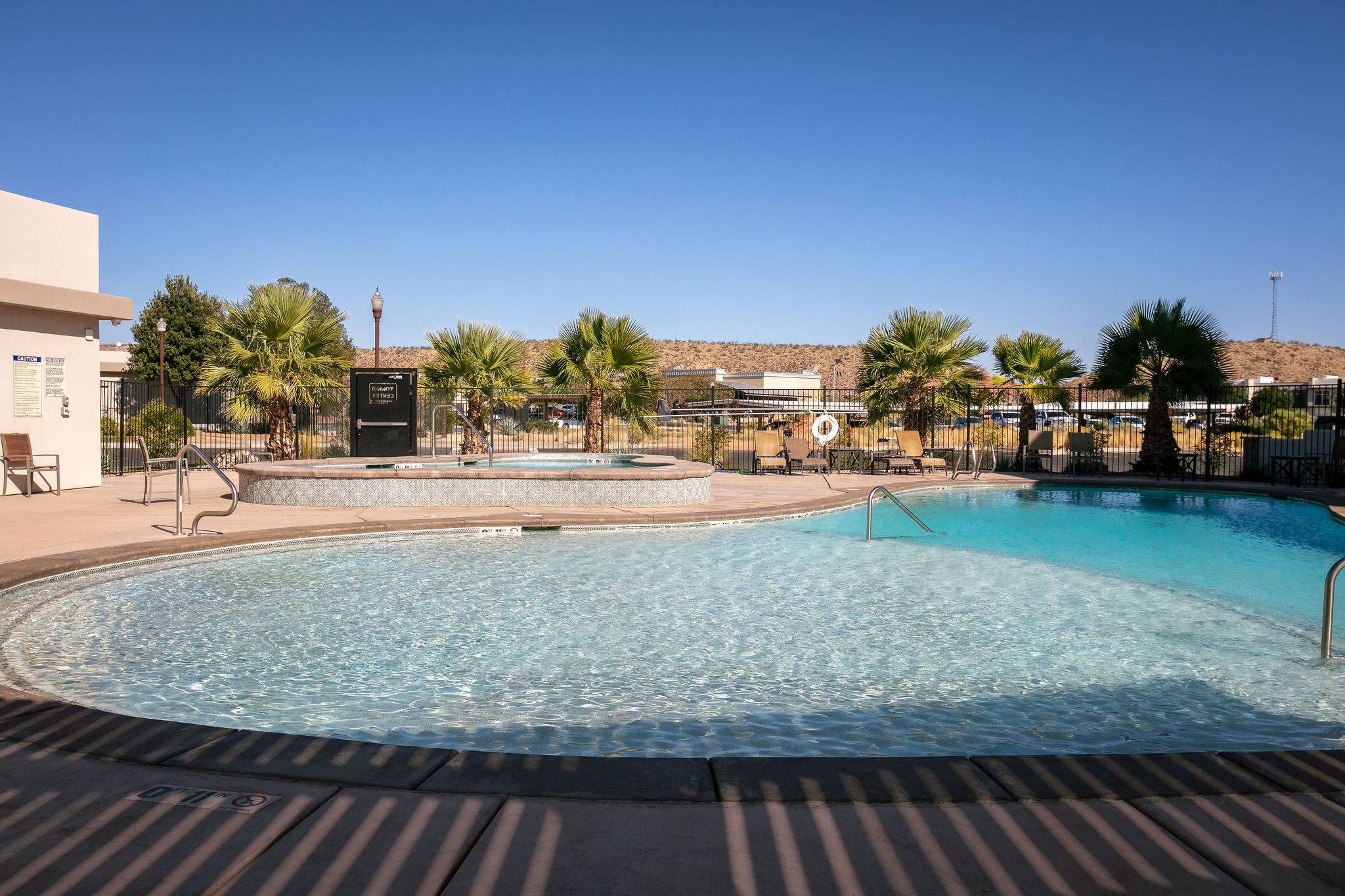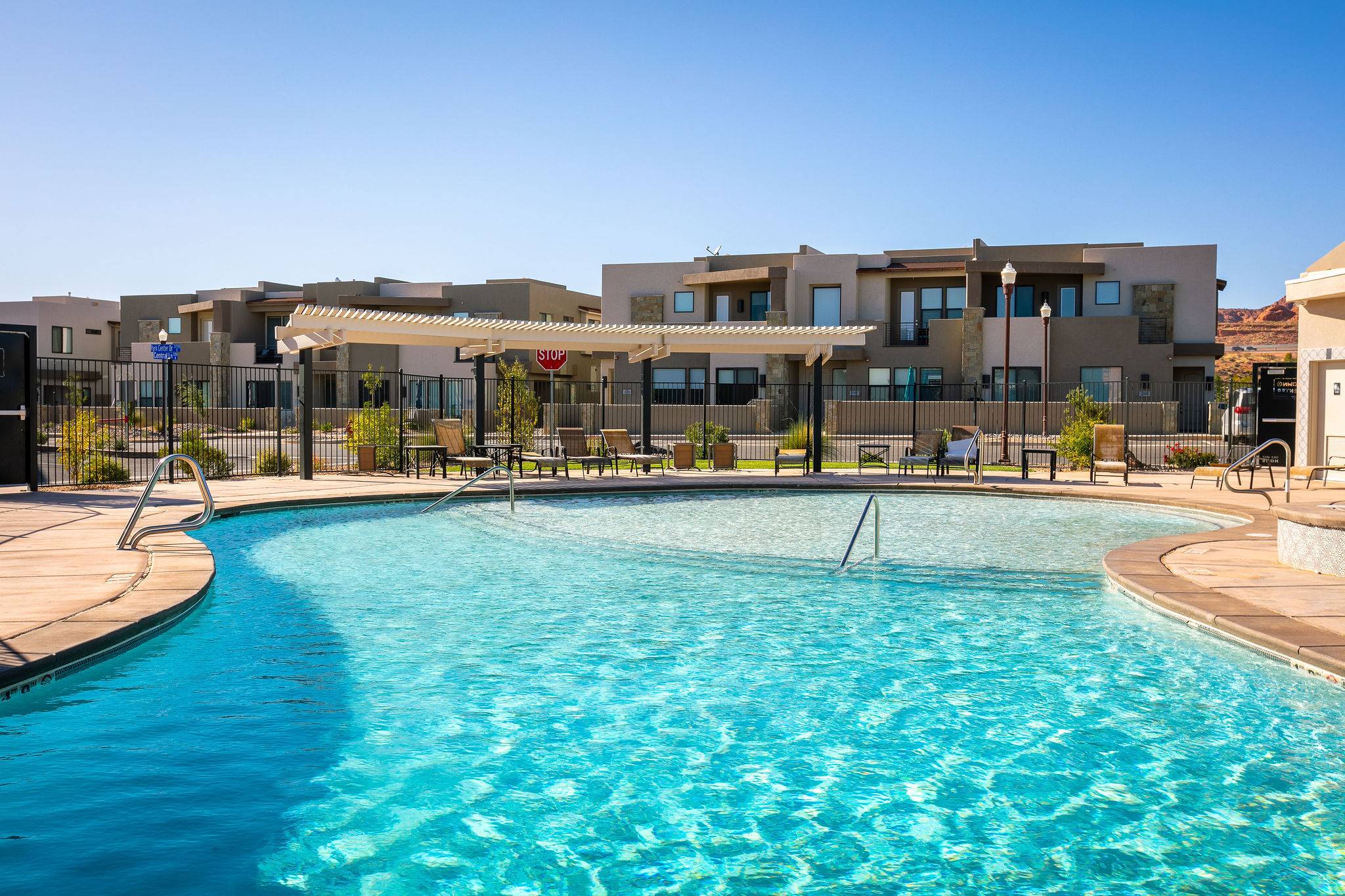 Availability
Key

| | | | | | | | |
| --- | --- | --- | --- | --- | --- | --- | --- |
| # | Night Available | # | Night Unavailable | # | Arrive Only | # | Depart Only |
July 2020
Su
Mo
Tu
We
Th
Fr
Sa

1




2




3




4




5




$105

/nt

6




7




8




$169

/nt

9




$186

/nt

10




$231

/nt

11




$224

/nt

12




$182

/nt

13




$176

/nt

14




$173

/nt

15




$180

/nt

16




$200

/nt

17




$225

/nt

18




$218

/nt

19




$179

/nt

20




$168

/nt

21




$164

/nt

22




$170

/nt

23




$192

/nt

24




$216

/nt

25




$211

/nt

26




$175

/nt

27




$162

/nt

28




$157

/nt

29




$164

/nt

30




31



August 2020
Su
Mo
Tu
We
Th
Fr
Sa

1




2




$167

/nt

3




$155

/nt

4




$151

/nt

5




$160

/nt

6




$181

/nt

7




$205

/nt

8




$201

/nt

9




$161

/nt

10




$151

/nt

11




$147

/nt

12




$157

/nt

13




$174

/nt

14




$204

/nt

15




$193

/nt

16




17




18




$146

/nt

19




$153

/nt

20




$169

/nt

21




$208

/nt

22




$192

/nt

23




$156

/nt

24




$154

/nt

25




$146

/nt

26




$150

/nt

27




$168

/nt

28




$208

/nt

29




$194

/nt

30




$158

/nt

31




$157

/nt
September 2020
Su
Mo
Tu
We
Th
Fr
Sa

1




$151

/nt

2




$154

/nt

3




$174

/nt

4




$335

/nt

5




$322

/nt

6




$286

/nt

7




$285

/nt

8




$161

/nt

9




$166

/nt

10




$190

/nt

11




$226

/nt

12




$222

/nt

13




$182

/nt

14




$175

/nt

15




$173

/nt

16




$241

/nt

17




$295

/nt

18




$342

/nt

19




$337

/nt

20




$198

/nt

21




$184

/nt

22




$179

/nt

23




$186

/nt

24




$222

/nt

25




$262

/nt

26




$258

/nt

27




$212

/nt

28




$193

/nt

29




$170

/nt

30




$177

/nt
October 2020
Su
Mo
Tu
We
Th
Fr
Sa

1




$270

/nt

2




$399

/nt

3




$394

/nt

4




$341

/nt

5




$289

/nt

6




$268

/nt

7




$275

/nt

8




$320

/nt

9




$362

/nt

10




$358

/nt

11




$300

/nt

12




$308

/nt

13




$278

/nt

14




$335

/nt

15




$335

/nt

16




$335

/nt

17




$335

/nt

18




$335

/nt

19




$147

/nt

20




$131

/nt

21




$139

/nt

22




$182

/nt

23




$220

/nt

24




$215

/nt

25




$148

/nt

26




$120

/nt

27




$113

/nt

28




$120

/nt

29




$304

/nt

30




$348

/nt

31




$337

/nt
November 2020
Su
Mo
Tu
We
Th
Fr
Sa

1




$132

/nt

2




$110

/nt

3




$102

/nt

4




$108

/nt

5




$236

/nt

6




$318

/nt

7




$280

/nt

8




$129

/nt

9




$112

/nt

10




$106

/nt

11




$105

/nt

12




$125

/nt

13




$209

/nt

14




$176

/nt

15




$131

/nt

16




$115

/nt

17




$110

/nt

18




$104

/nt

19




$123

/nt

20




$203

/nt

21




$166

/nt

22




$129

/nt

23




$499

/nt

24




$499

/nt

25




$499

/nt

26




$499

/nt

27




$499

/nt

28




$499

/nt

29




$499

/nt

30




$113

/nt
December 2020
Su
Mo
Tu
We
Th
Fr
Sa

1




$115

/nt

2




$105

/nt

3




$118

/nt

4




$168

/nt

5




$154

/nt

6




$123

/nt

7




$114

/nt

8




$114

/nt

9




$115

/nt

10




$125

/nt

11




$154

/nt

12




$155

/nt

13




$126

/nt

14




$121

/nt

15




$121

/nt

16




$130

/nt

17




$136

/nt

18




$154

/nt

19




$160

/nt

20




$131

/nt

21




$265

/nt

22




$263

/nt

23




$279

/nt

24




$286

/nt

25




$300

/nt

26




$305

/nt

27




$276

/nt

28




$271

/nt

29




$268

/nt

30




$289

/nt

31




$357

/nt
January 2021
Su
Mo
Tu
We
Th
Fr
Sa

1




$305

/nt

2




$305

/nt

3




$275

/nt

4




$134

/nt

5




$130

/nt

6




$145

/nt

7




$152

/nt

8




$165

/nt

9




$165

/nt

10




$134

/nt

11




$131

/nt

12




$125

/nt

13




$142

/nt

14




$148

/nt

15




$200

/nt

16




$197

/nt

17




$180

/nt

18




$167

/nt

19




$124

/nt

20




$133

/nt

21




$145

/nt

22




$167

/nt

23




$166

/nt

24




$149

/nt

25




$135

/nt

26




$131

/nt

27




$138

/nt

28




$154

/nt

29




$178

/nt

30




$179

/nt

31




$160

/nt
February 2021
Su
Mo
Tu
We
Th
Fr
Sa

1




$149

/nt

2




$149

/nt

3




$156

/nt

4




$179

/nt

5




$201

/nt

6




$202

/nt

7




$180

/nt

8




$176

/nt

9




$177

/nt

10




$183

/nt

11




$218

/nt

12




$325

/nt

13




$327

/nt

14




$334

/nt

15




$279

/nt

16




$202

/nt

17




$208

/nt

18




$252

/nt

19




$259

/nt

20




$264

/nt

21




$227

/nt

22




$217

/nt

23




$210

/nt

24




$214

/nt

25




$262

/nt

26




$270

/nt

27




$271

/nt

28




$228

/nt
March 2021
Su
Mo
Tu
We
Th
Fr
Sa

1




$213

/nt

2




$203

/nt

3




$208

/nt

4




$256

/nt

5




$267

/nt

6




$328

/nt

7




$280

/nt

8




$264

/nt

9




$256

/nt

10




$264

/nt

11




$310

/nt

12




$335

/nt

13




$329

/nt

14




$280

/nt

15




$269

/nt

16




$264

/nt

17




$270

/nt

18




$313

/nt

19




$343

/nt

20




$335

/nt

21




$285

/nt

22




$278

/nt

23




$277

/nt

24




$221

/nt

25




$263

/nt

26




$290

/nt

27




$348

/nt

28




$285

/nt

29




$267

/nt

30




$301

/nt

31




$299

/nt
April 2021
Su
Mo
Tu
We
Th
Fr
Sa

1




$355

/nt

2




$387

/nt

3




$380

/nt

4




$306

/nt

5




$282

/nt

6




$309

/nt

7




$285

/nt

8




$338

/nt

9




$372

/nt

10




$364

/nt

11




$213

/nt

12




$179

/nt

13




$219

/nt

14




$193

/nt

15




$249

/nt

16




$284

/nt

17




$274

/nt

18




$202

/nt

19




$178

/nt

20




$191

/nt

21




$188

/nt

22




$229

/nt

23




$268

/nt

24




$262

/nt

25




$197

/nt

26




$172

/nt

27




$172

/nt

28




$180

/nt

29




$222

/nt

30




$257

/nt
May 2021
Su
Mo
Tu
We
Th
Fr
Sa

1




$255

/nt

2




$193

/nt

3




$167

/nt

4




$162

/nt

5




$295

/nt

6




$211

/nt

7




$245

/nt

8




$246

/nt

9




$187

/nt

10




$165

/nt

11




$160

/nt

12




$172

/nt

13




$207

/nt

14




$240

/nt

15




$244

/nt

16




$189

/nt

17




$254

/nt

18




$248

/nt

19




$260

/nt

20




$209

/nt

21




$240

/nt

22




$248

/nt

23




$201

/nt

24




$299

/nt

25




$287

/nt

26




$290

/nt

27




$219

/nt

28




$372

/nt

29




$377

/nt

30




$337

/nt

31




$326

/nt
June 2021
Su
Mo
Tu
We
Th
Fr
Sa

1




$286

/nt

2




$287

/nt

3




$229

/nt

4




$255

/nt

5




$259

/nt

6




$342

/nt

7




$359

/nt

8




$201

/nt

9




$207

/nt

10




$230

/nt

11




$256

/nt

12




$254

/nt

13




$219

/nt

14




$210

/nt

15




$205

/nt

16




$211

/nt

17




$233

/nt

18




$259

/nt

19




$256

/nt

20




$213

/nt

21




$209

/nt

22




$256

/nt

23




$216

/nt

24




$238

/nt

25




$261

/nt

26




$257

/nt

27




$207

/nt

28




$209

/nt

29




$204

/nt

30




$213

/nt