Row Wrapper 2
Arcadia #16
Capacity
5 Bedrooms
6 Bath
Sleeps 18
About
Great home that awaits your next vacation. This home comes with fun and entertainment for your family needs.
3 bedrooms have king beds, 1 bedroom has 2 king beds, and the bunk room 3 sets of built in bunks to sleep up to 8 with pull out twin beds. Sleeps 18!
Charming new vacation rental that you and your family will adore! Spacious, roomy and with 2 indoor living spaces along with two outdoor living spaces, there is tons of room for all. The living room has built in wall shelves, a huge fireplace to enjoy, comfy sofa and chairs to relax and enjoy the large flat screen TV and sound bar. The dining room table is large and roomy with 10 chairs and additional seating for 6 at the kitchen island. The kitchen is supplied with all you will need for preparing and serving your family meals in style and class. Lighting under the shelves and pendant lighting are so modern and function yet add a beautiful touch of elegance. Out the dining room sliding doors is large patio table with 8 more chairs. The grill will provide you with options for cooking delicious meals outdoors. There is an awesome den with barn doors that has a desk table and another sofa. The master bedroom suite is beautiful, the bathroom is large and has double sinks, a large tub and a step in shower. There is one more bedroom on the first floor with a king bed and full bathroom too. There is a washroom with a full washer and dryer and another full bathroom on this incredible floor.
Upstairs you will find tons more room. The family room is loading with more sofas, chairs and beanbags chairs. So fun. There is a fun bar height table with seating for 3. Another dining table and chairs for 6 where you can eat or play family cards or games. There is an kitchenette with a microwave and mini fridge. Off the family room is a second outdoor living space that is covered and has a sofa, a love seat and tables. Great views where you can see the pool and club house or the Snow Canyon mountains. There are three more bedrooms and bathrooms. Both of the spacious king bedrooms have their own full bathrooms and TV's. So nice. The bunk room has built in bunks and can sleep up to 8.
The club house is an amazing amenity with a club house, a fast food vendor, pools, lazy river and water slides. Your family will never want to leave.
Arcadia #16 can't be beat and we would love for you to come stay here and create lasting memories on your next fun getaway.
Amenities include:
Wifi
2 car garage
5 bedrooms
6 bathrooms
2 outdoor living spaces
Arcade Game
Family games and cards
Washer and dryer
Full Kitchen
Linens, bedding and towels
Over 3700 sq ft
6 TV's with cable
And so much more...
This is a NEW property so there are not any reviews yet. We are wanted to build up the reviews for this amazing home. Come now at a reduced price and please leave us a review!
NO SMOKING, NO PETS
Frequently Asked Questions
• 2 minutes or 0.9 miles to the closest grocery store (Harmon's)
• 10 minutes or 4.3 miles to Snow Canyon
• 14 minutes or 6.3 miles to downtown St. George
• 9 minutes or 3.7 miles to Tuacahn Amphitheater
• 29 minutes or 20 miles to St. George Regional Airport
• 38 minutes or 25.7 miles to Sand Hollow State Park
• 67 minutes or 48.2 miles to Zion National Park
• 90 minutes or 86.8 miles to Brian Head Ski Resort
• 130 minutes or 126 miles to Las Vegas
Features
Amenities
Central Air
Ceiling Fans
Linens
High Speed Internet
Cable TV
Games
Santa Clara
Photos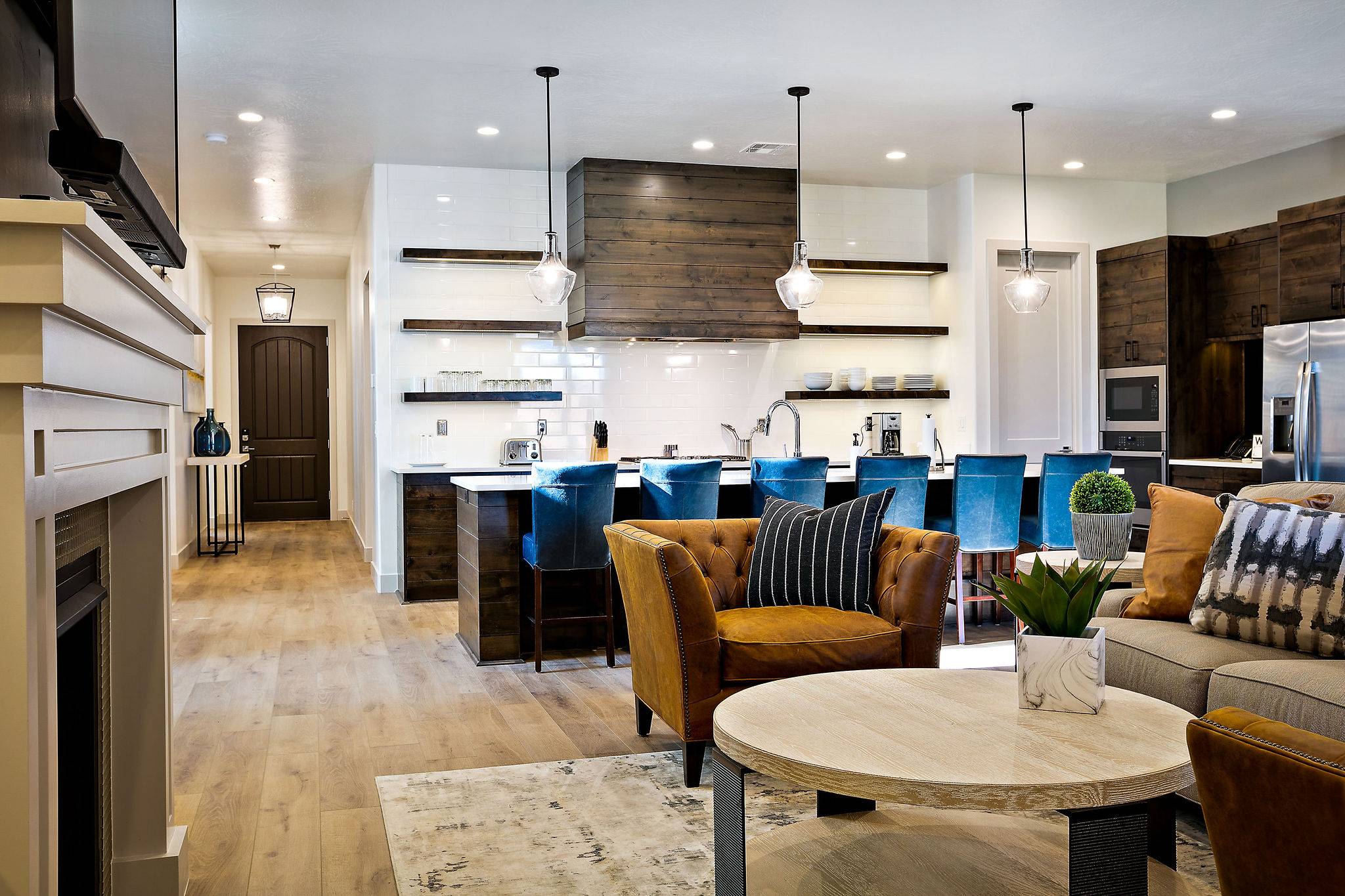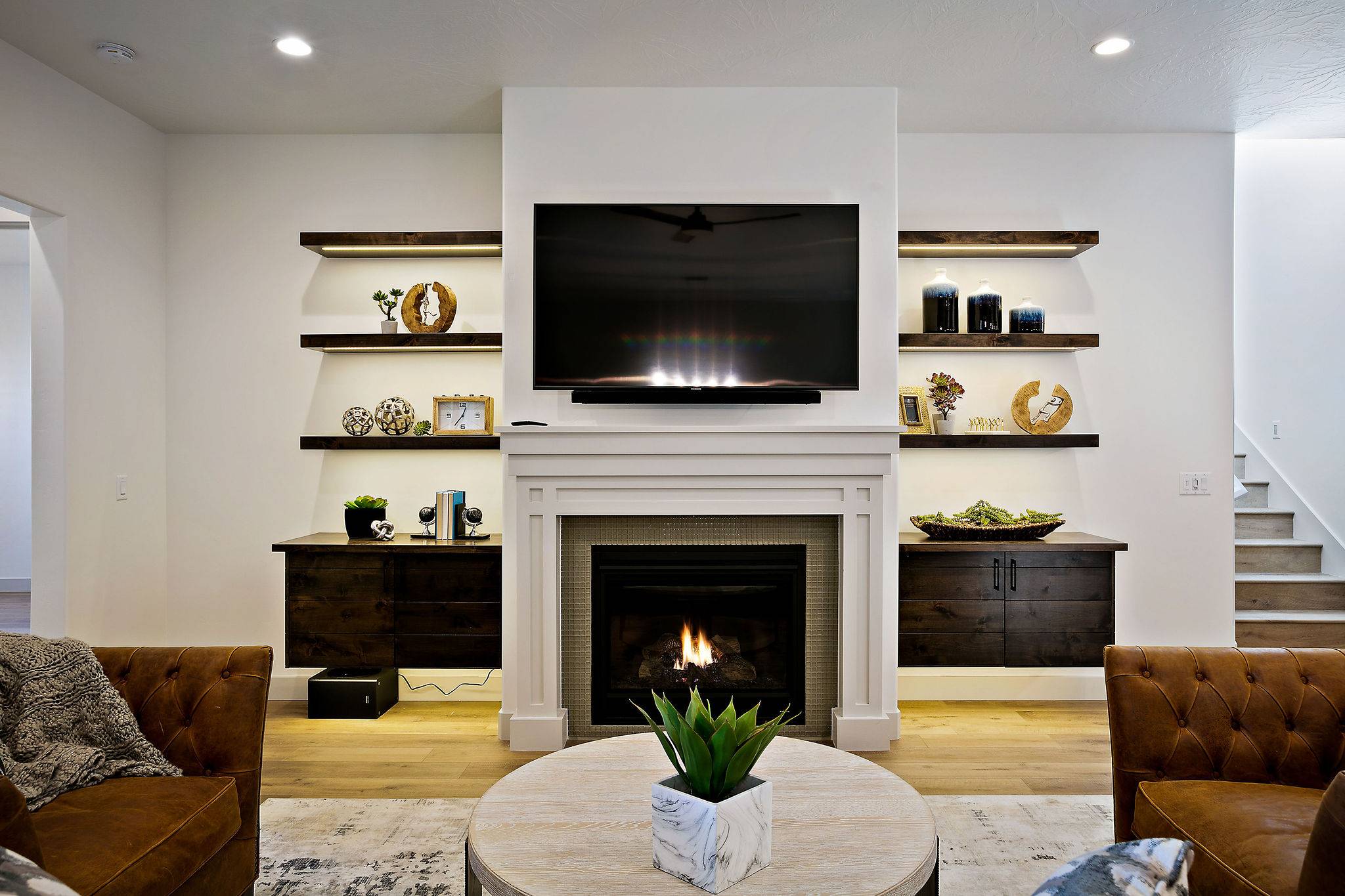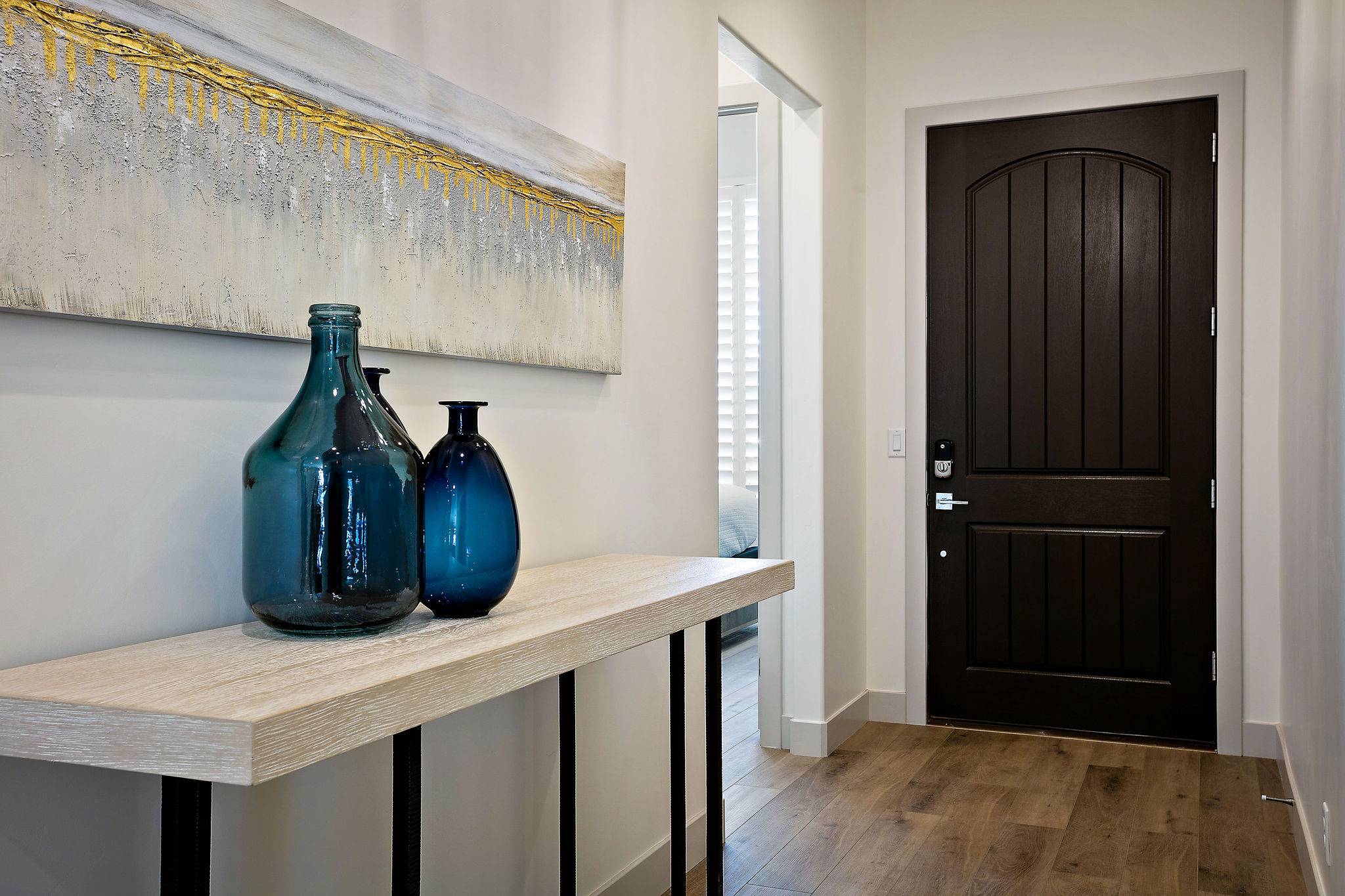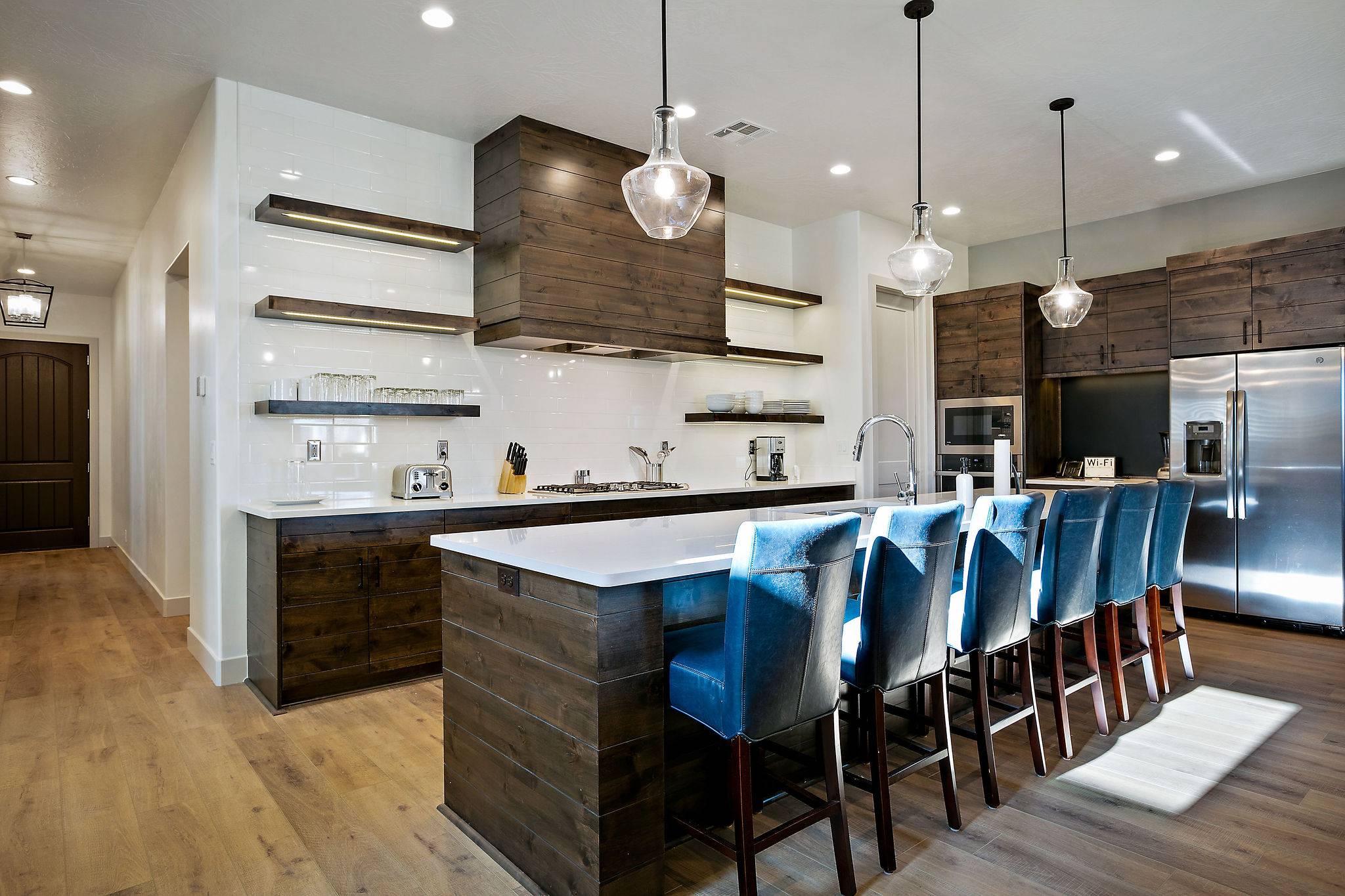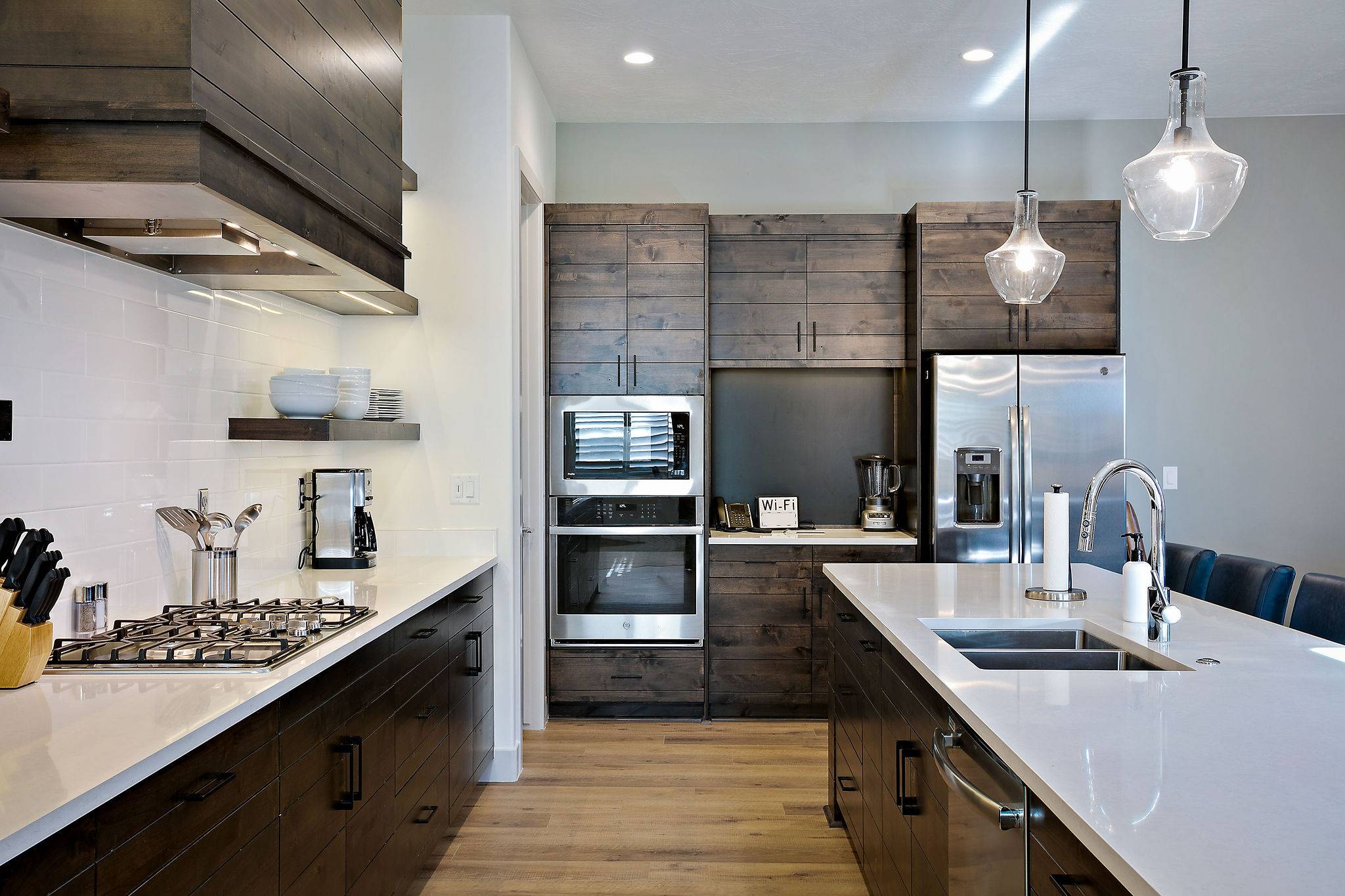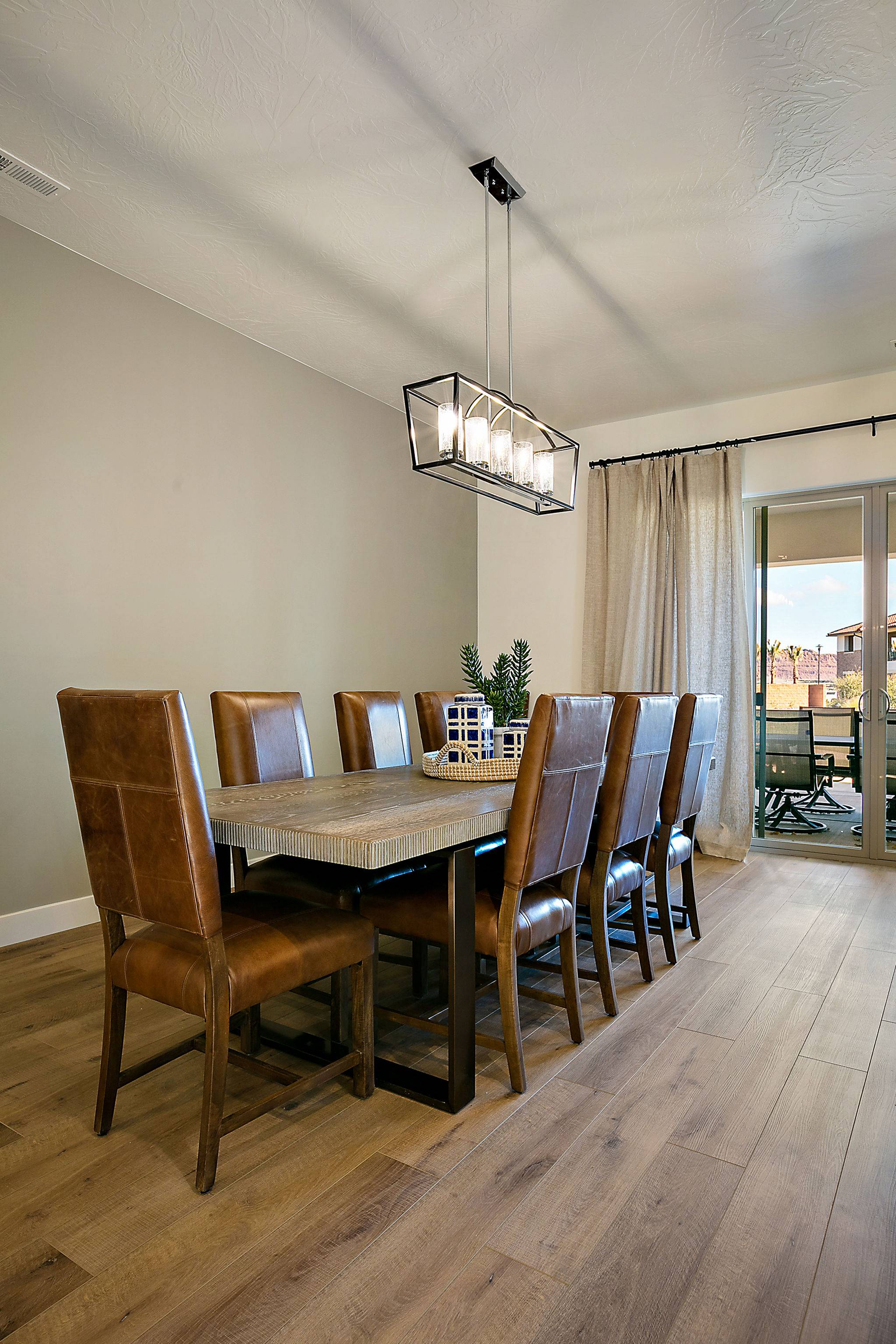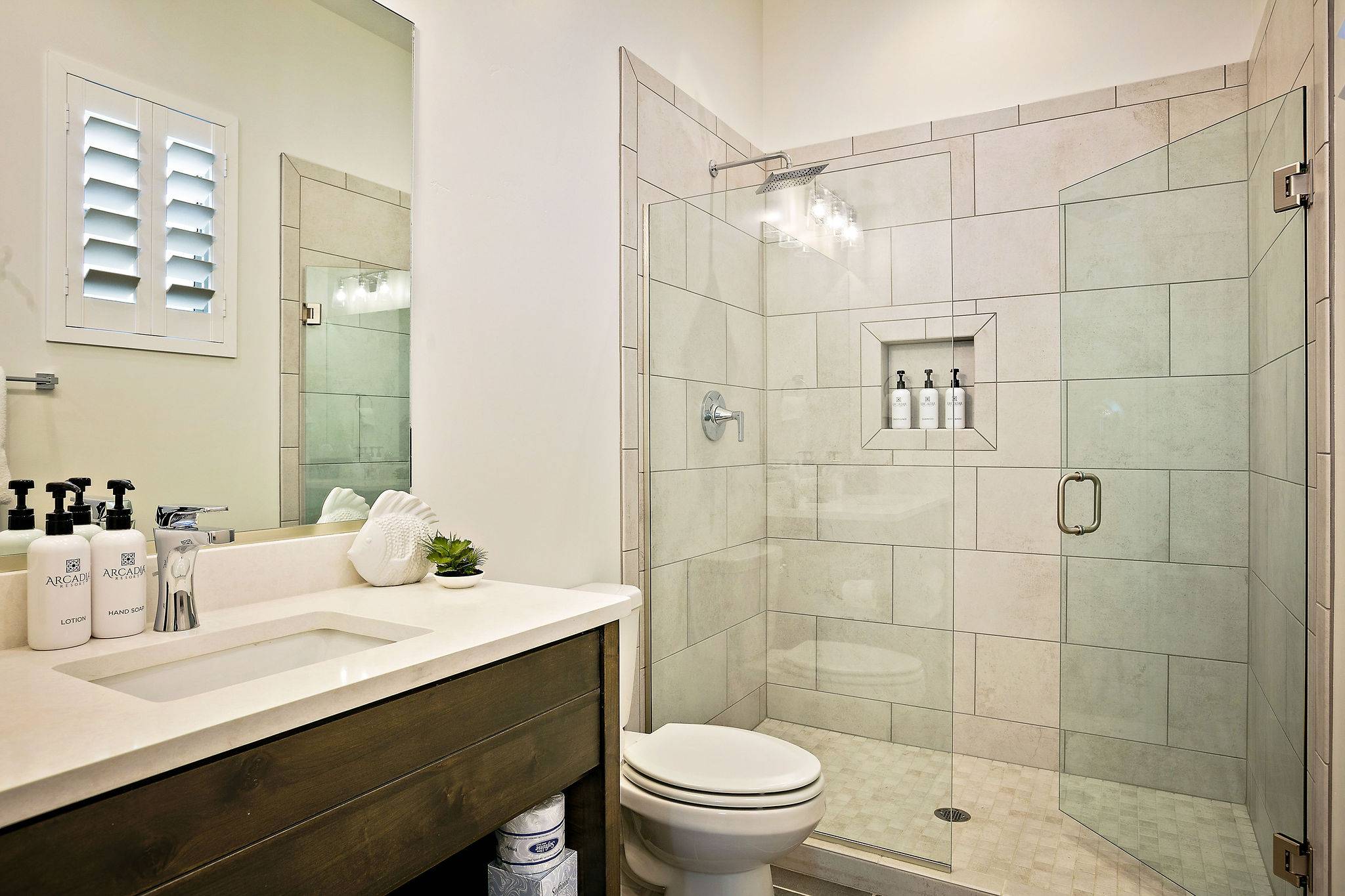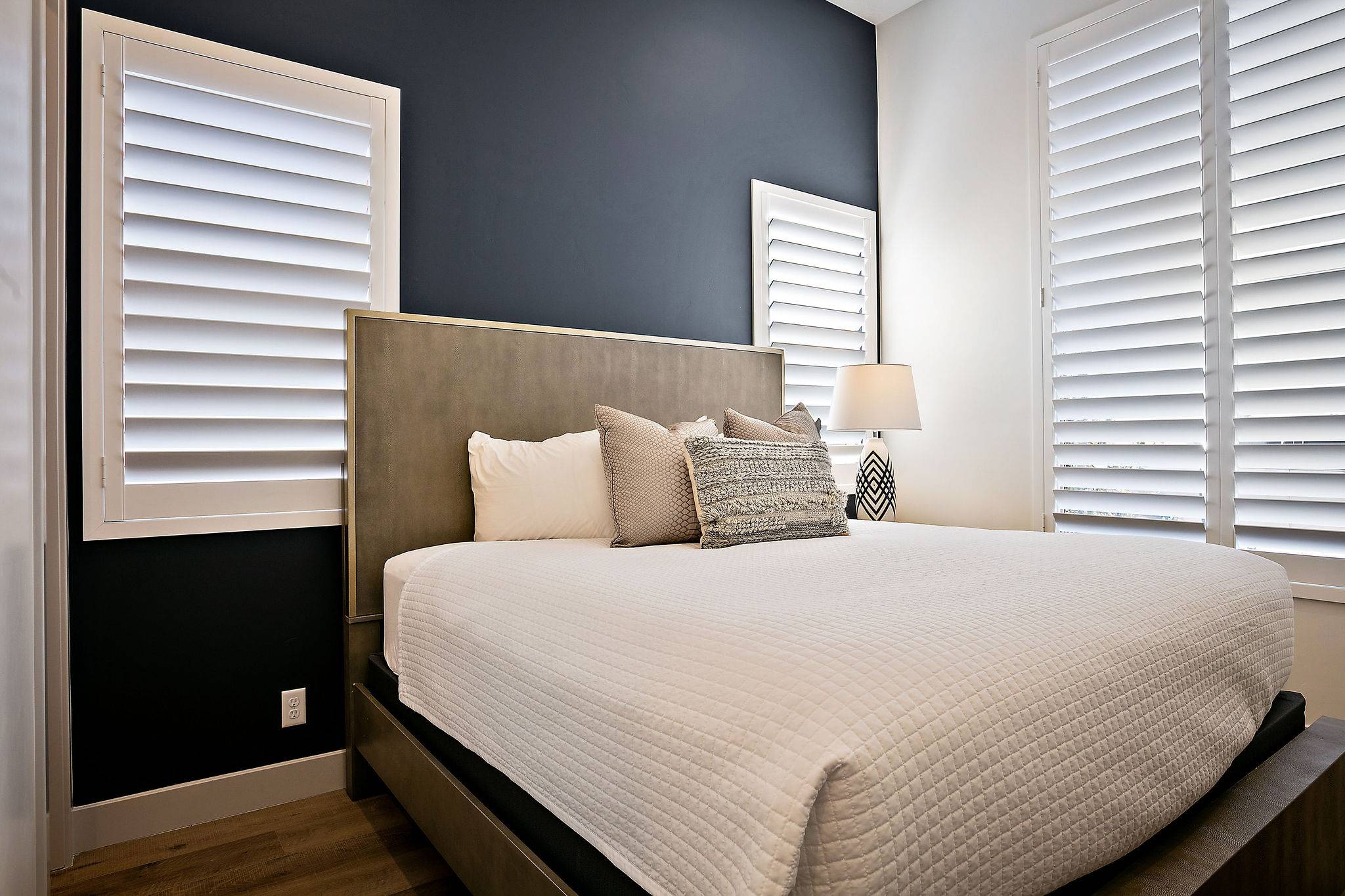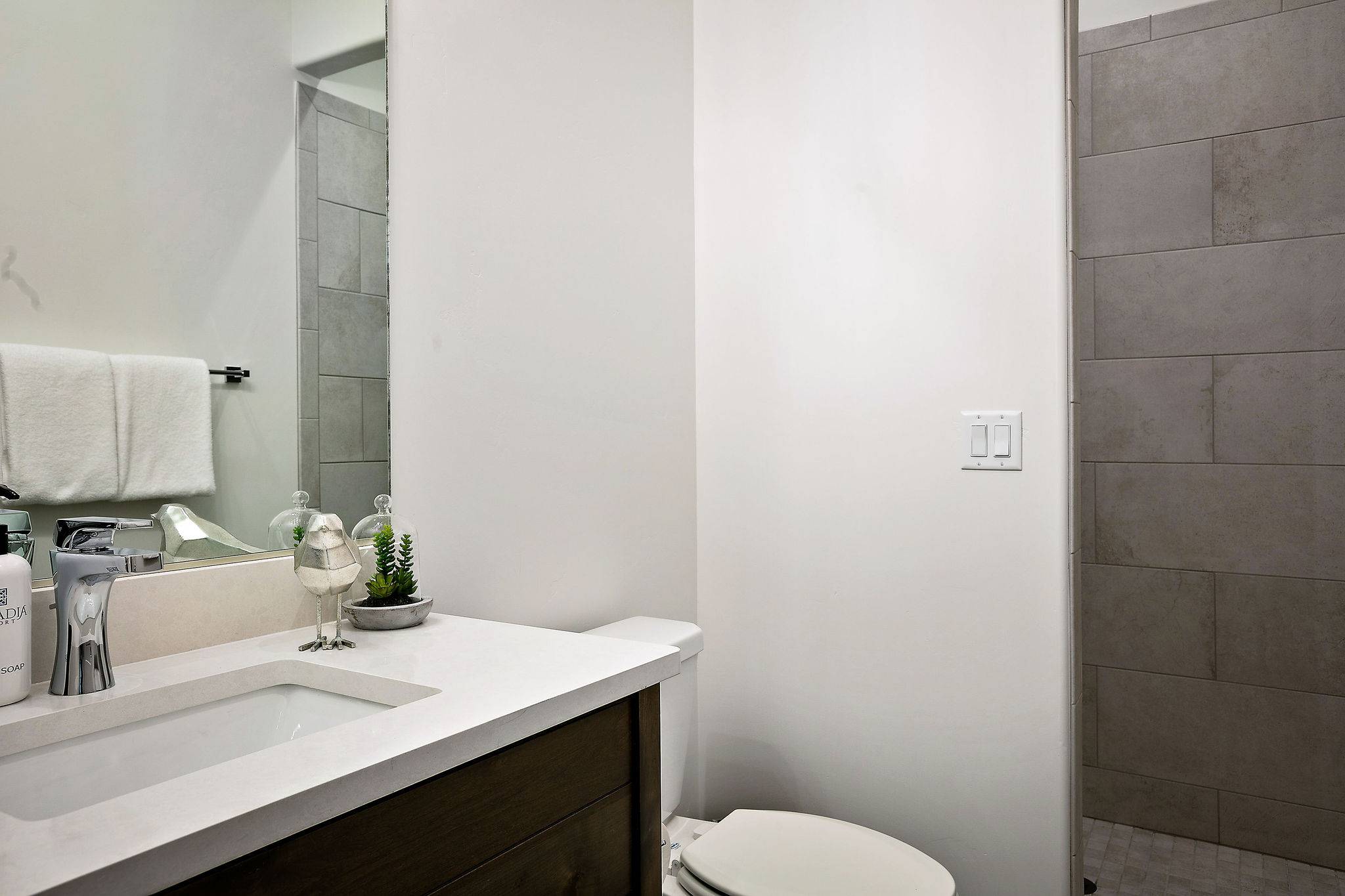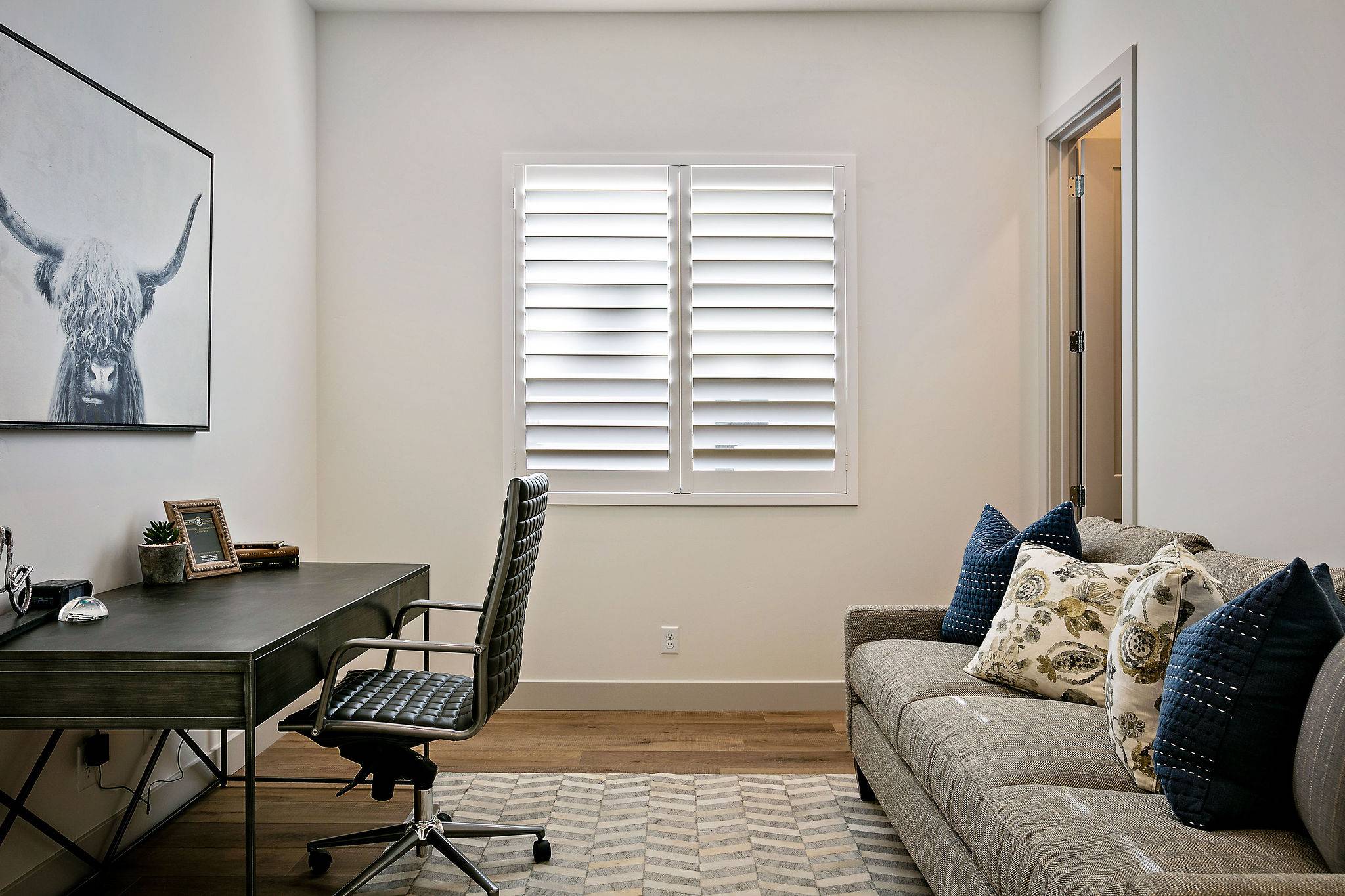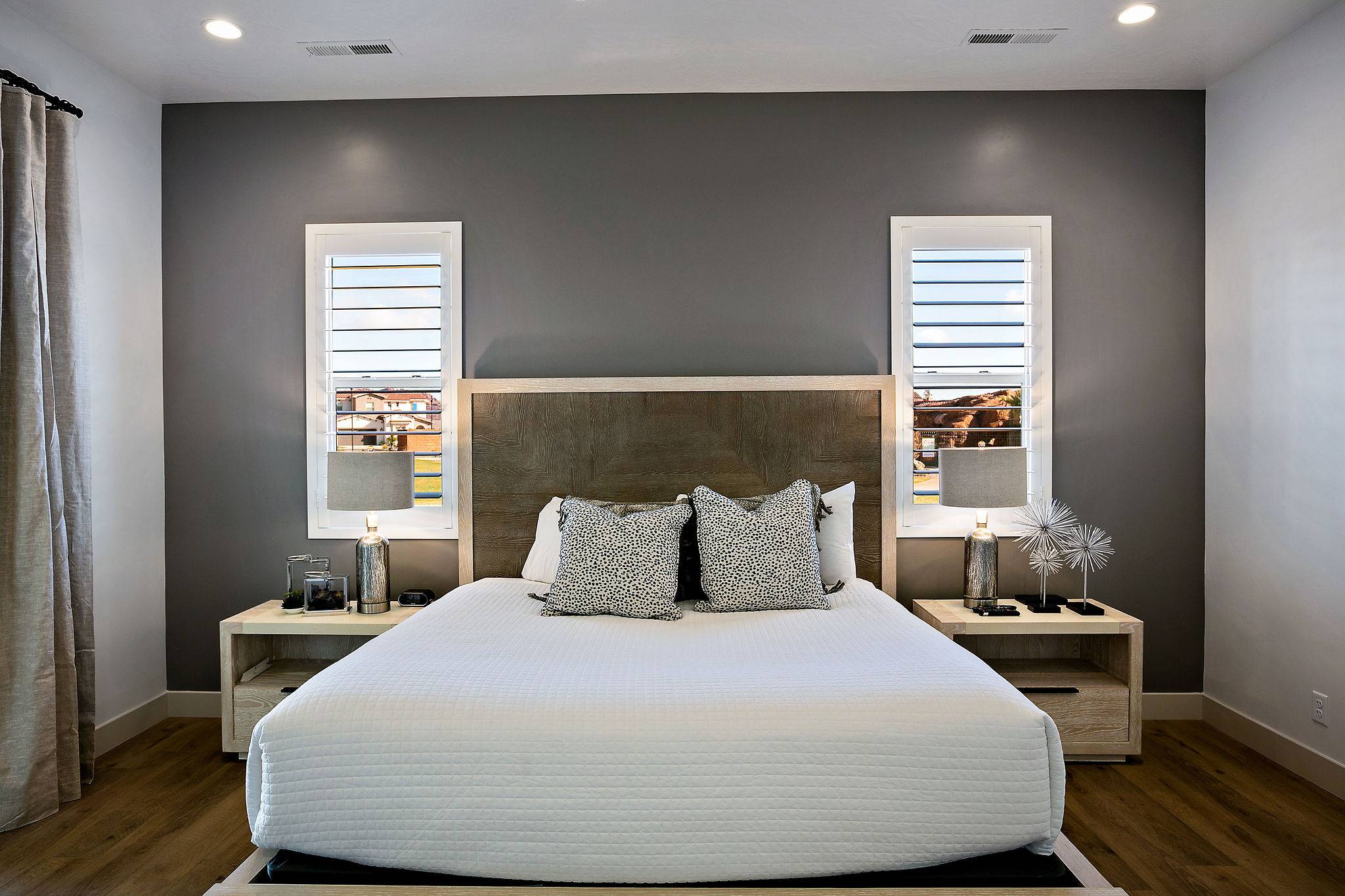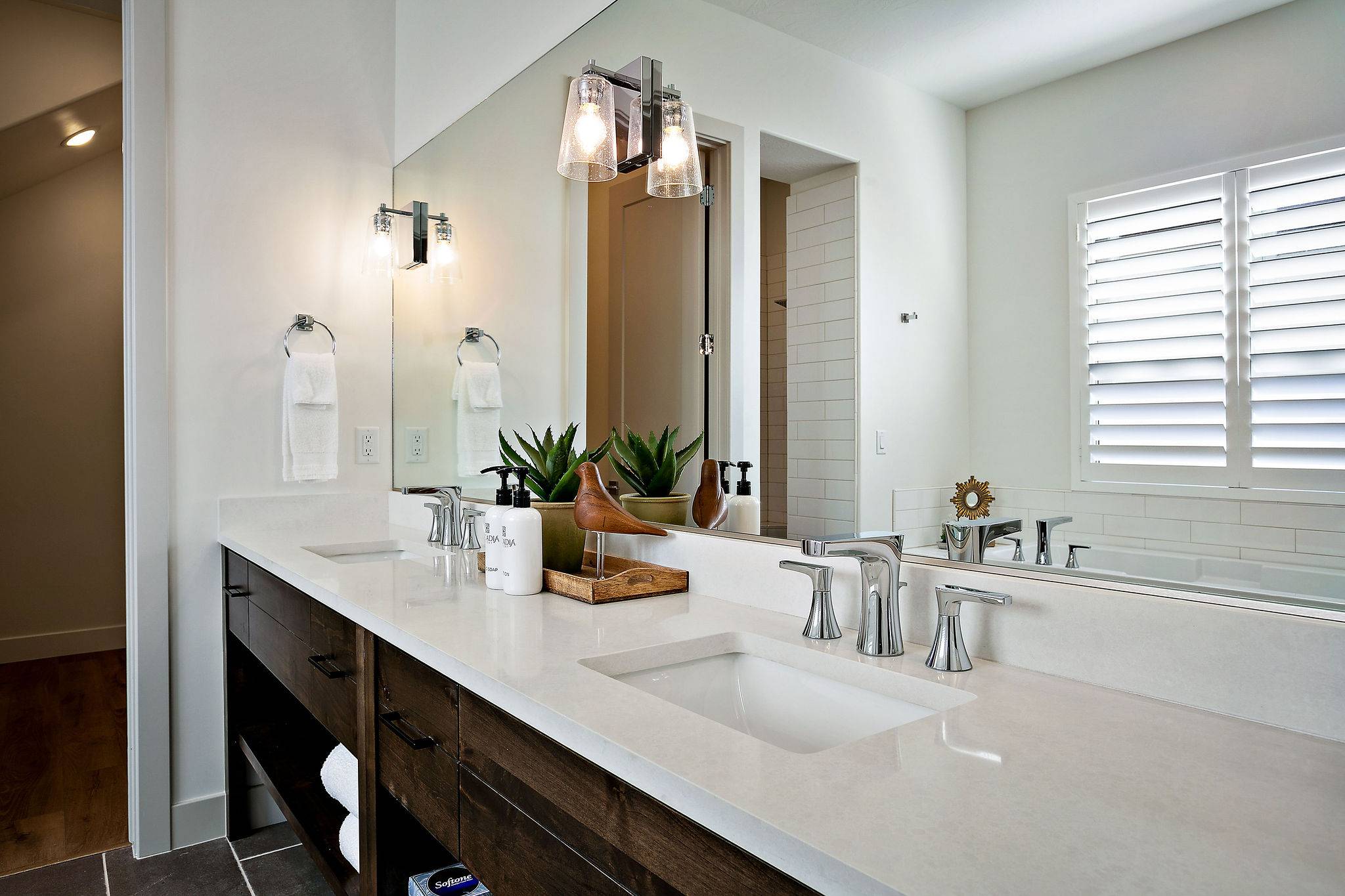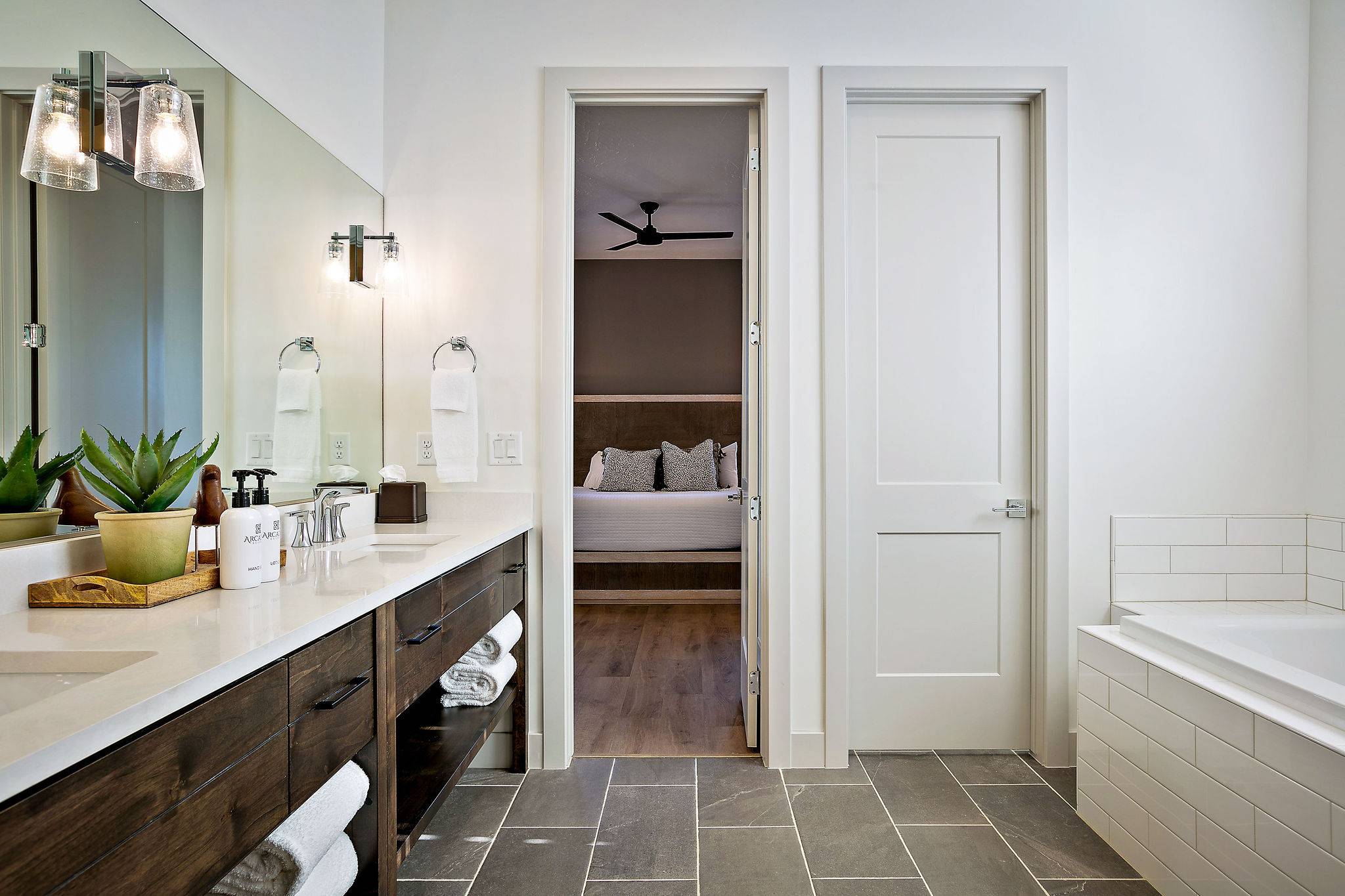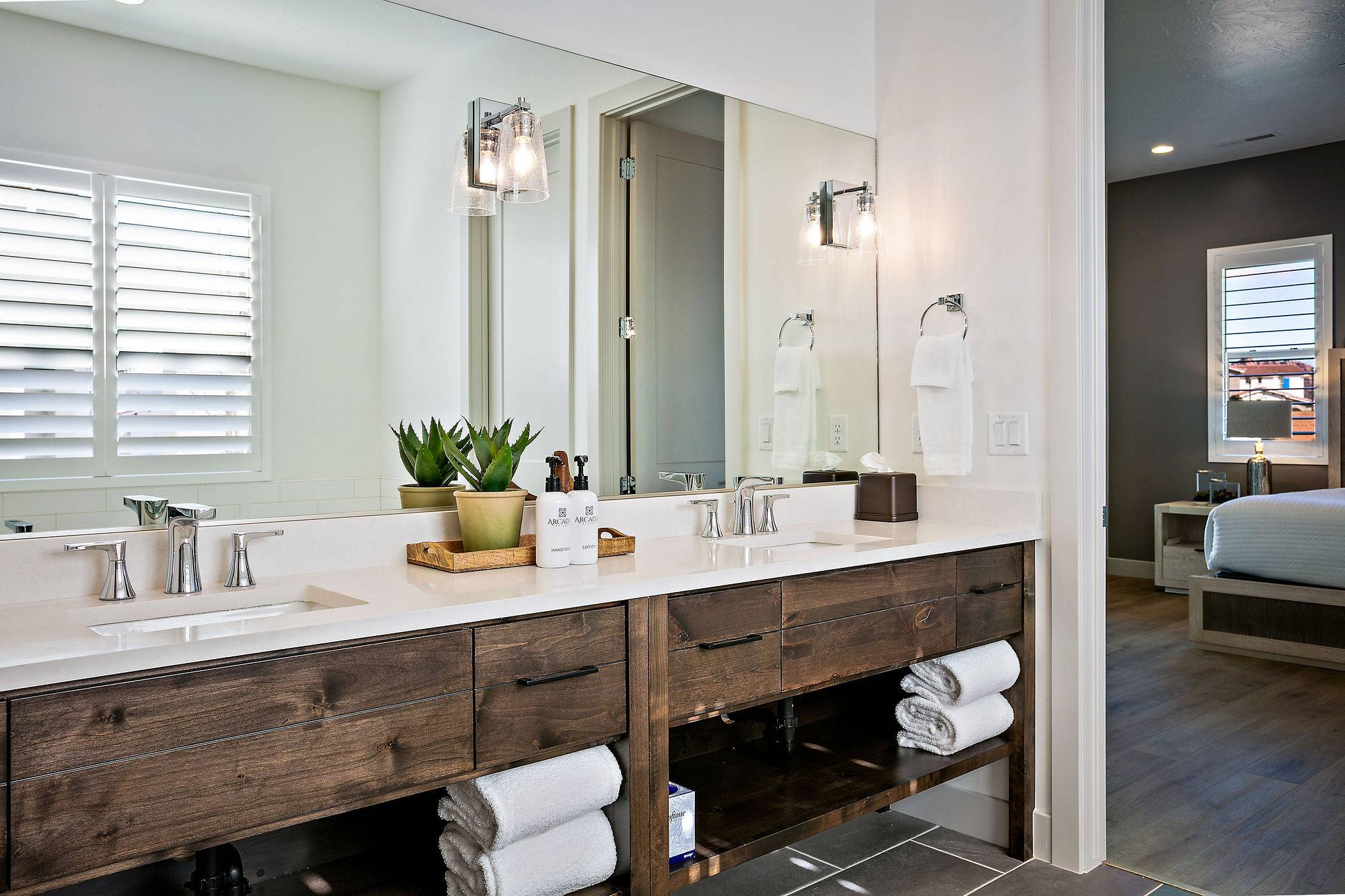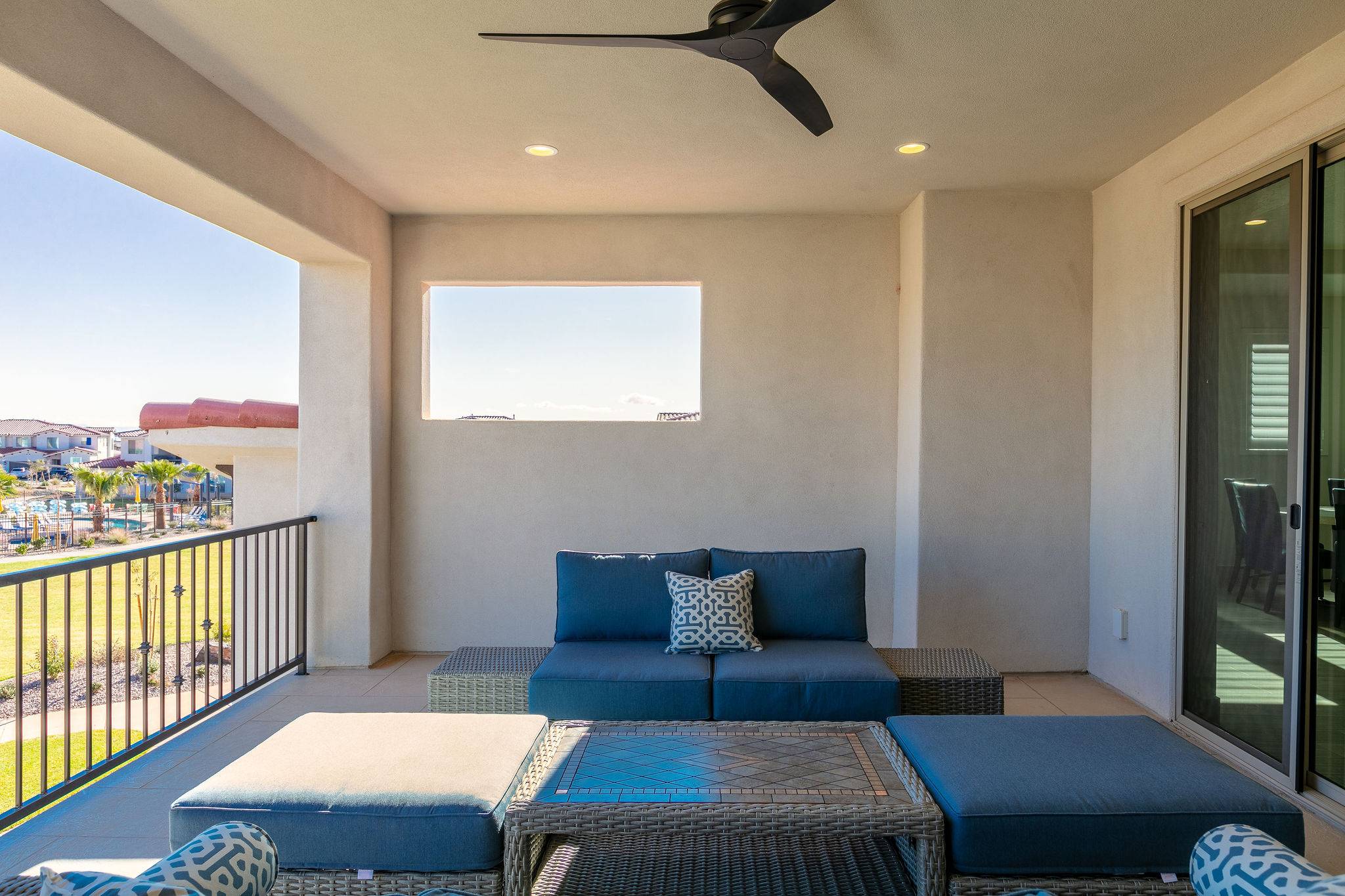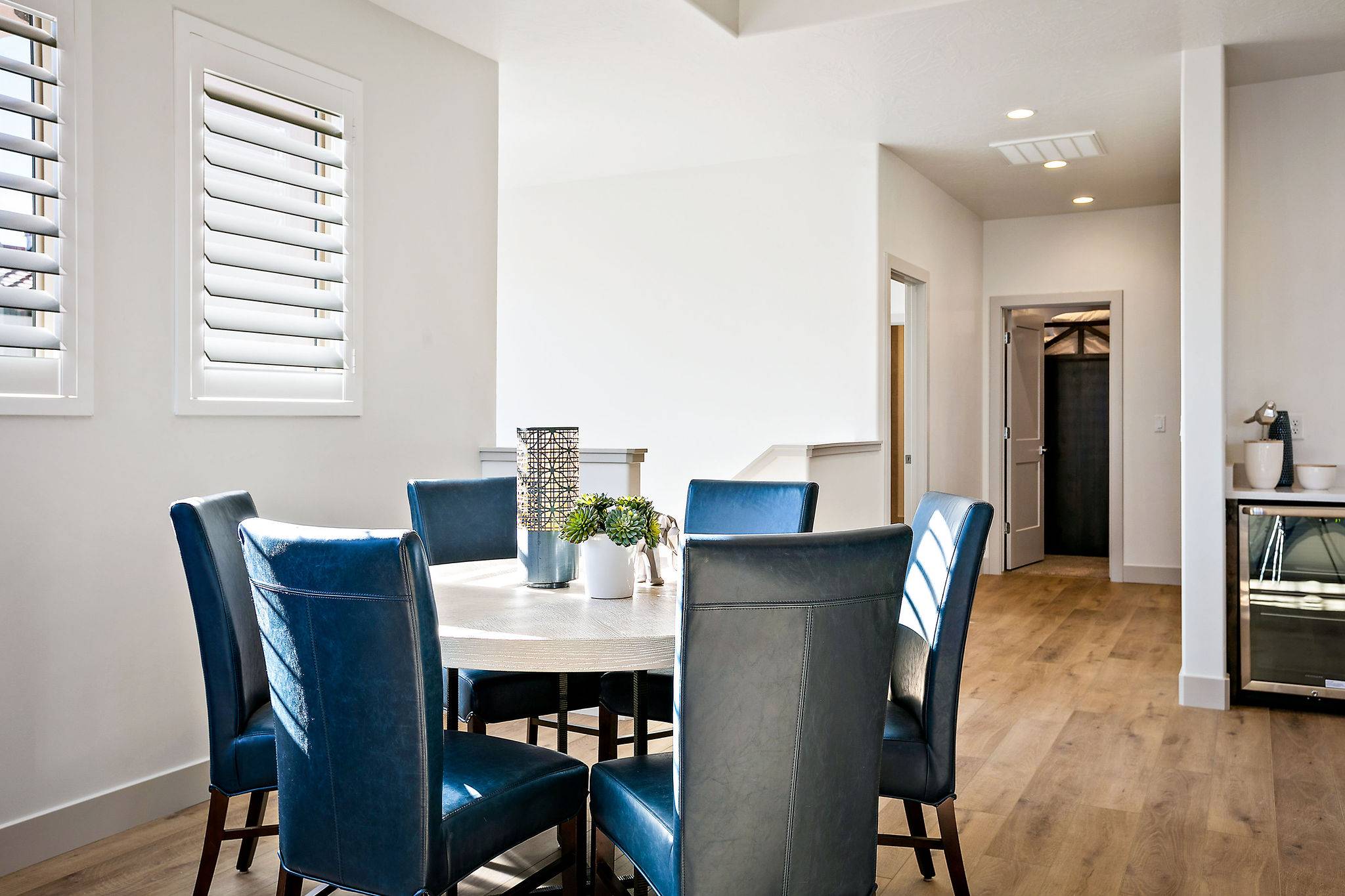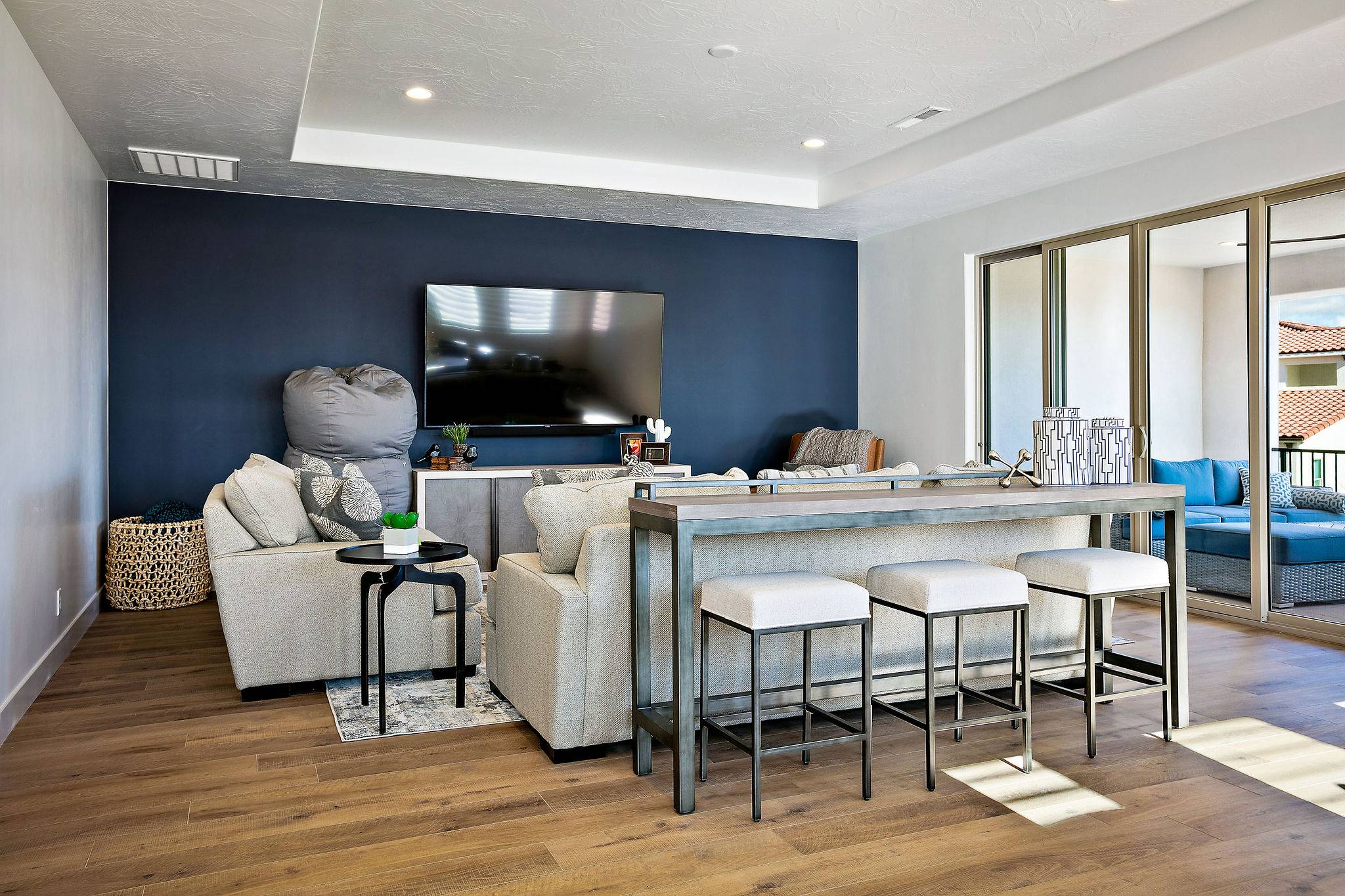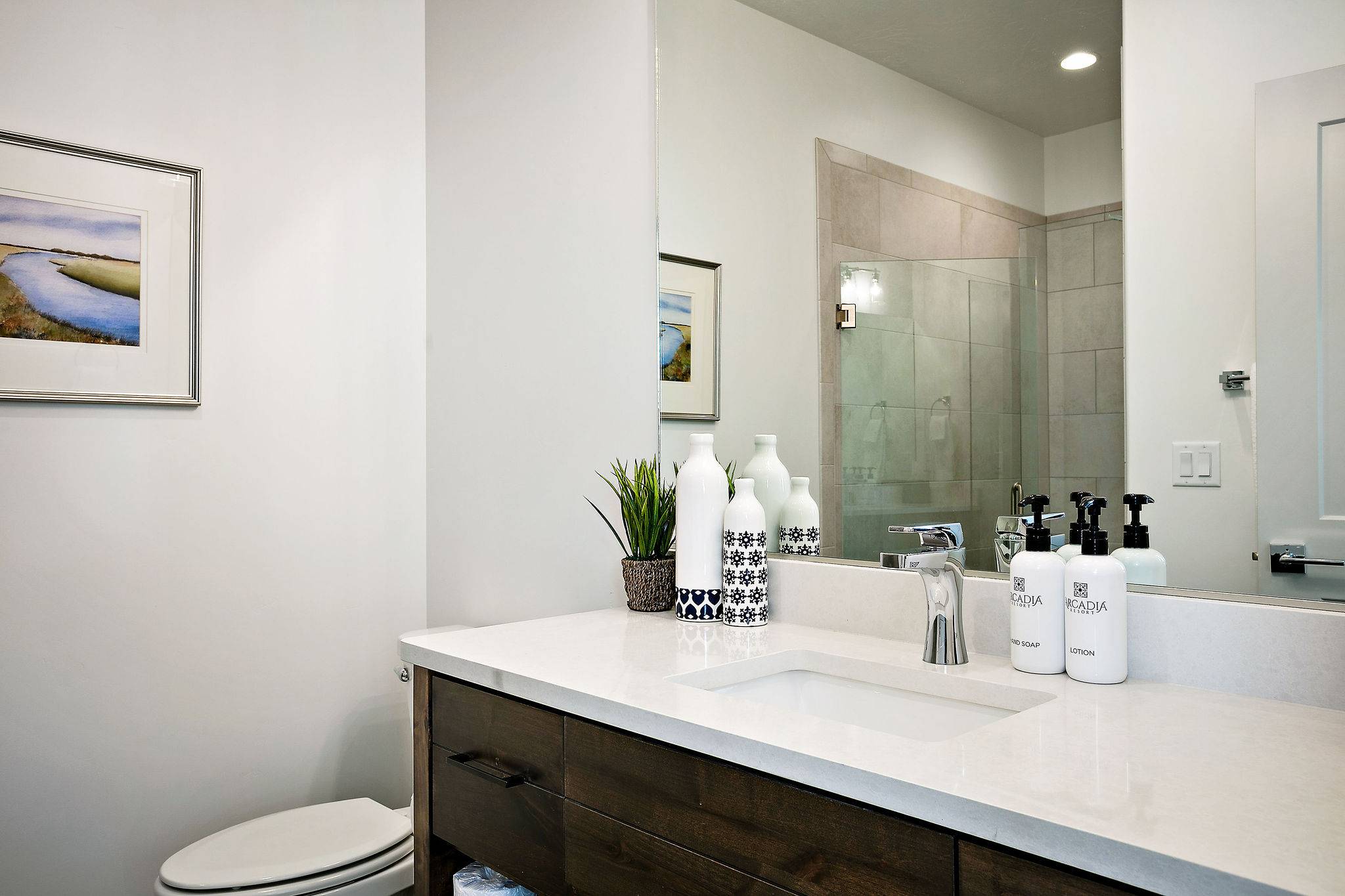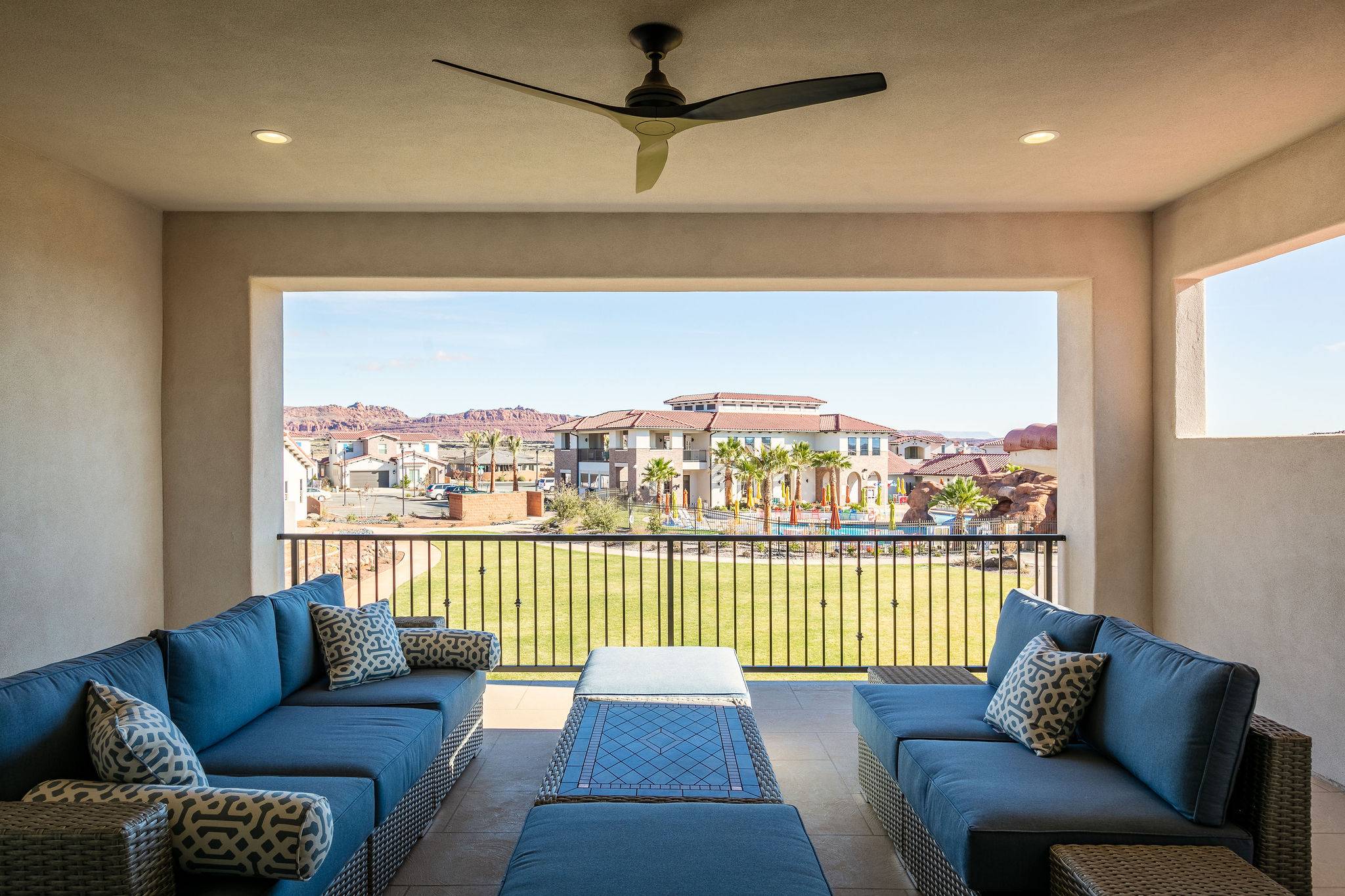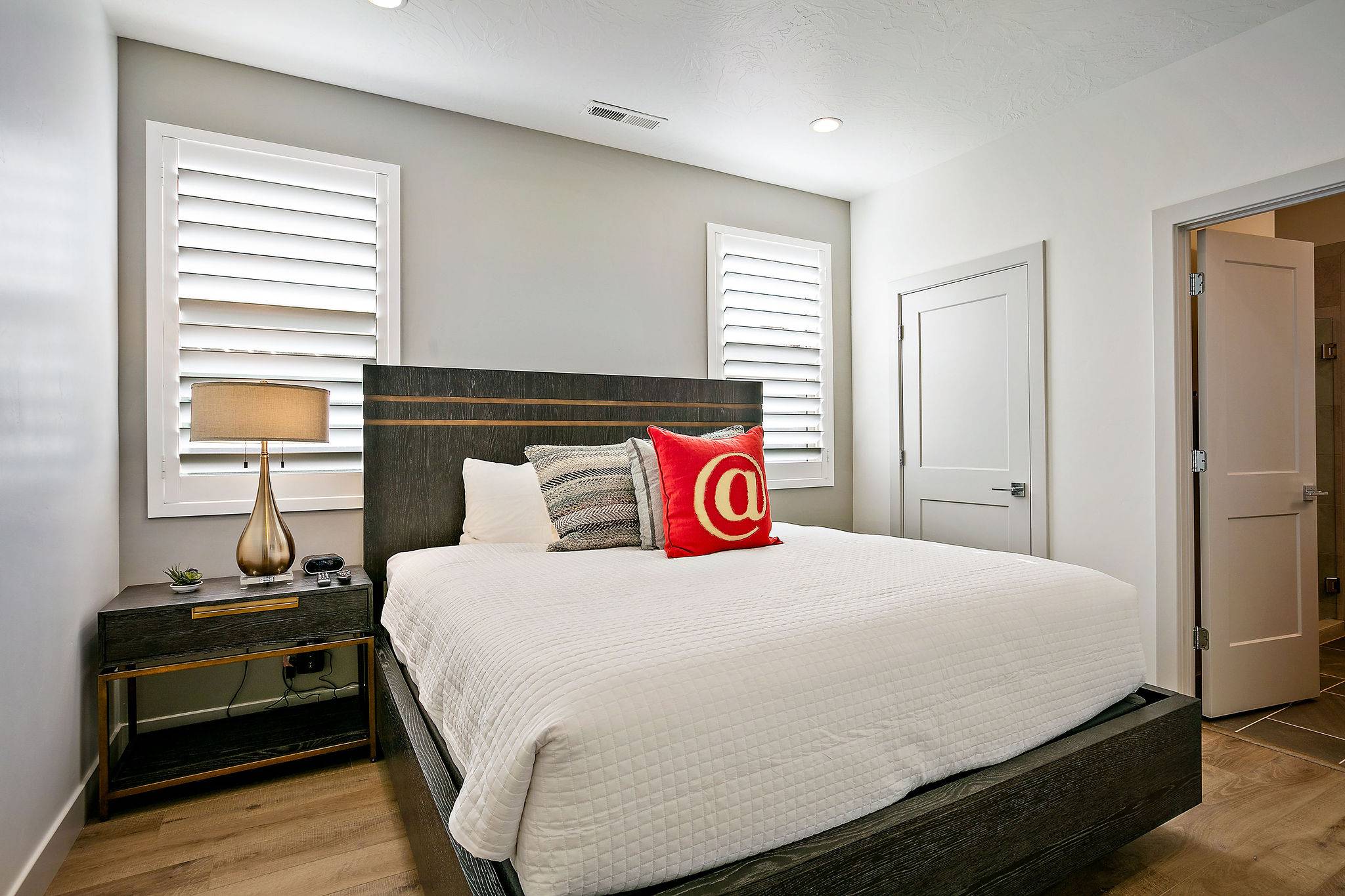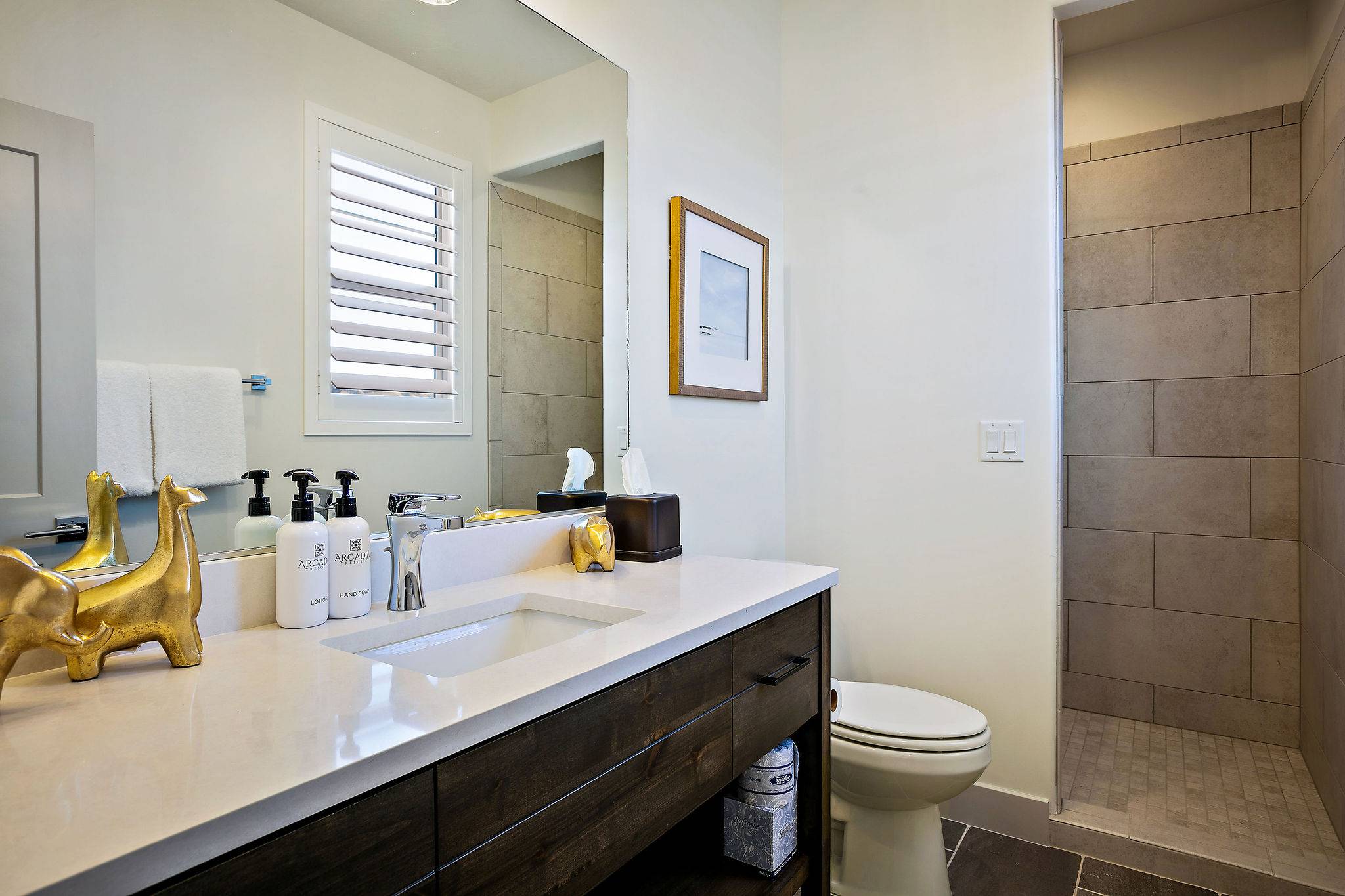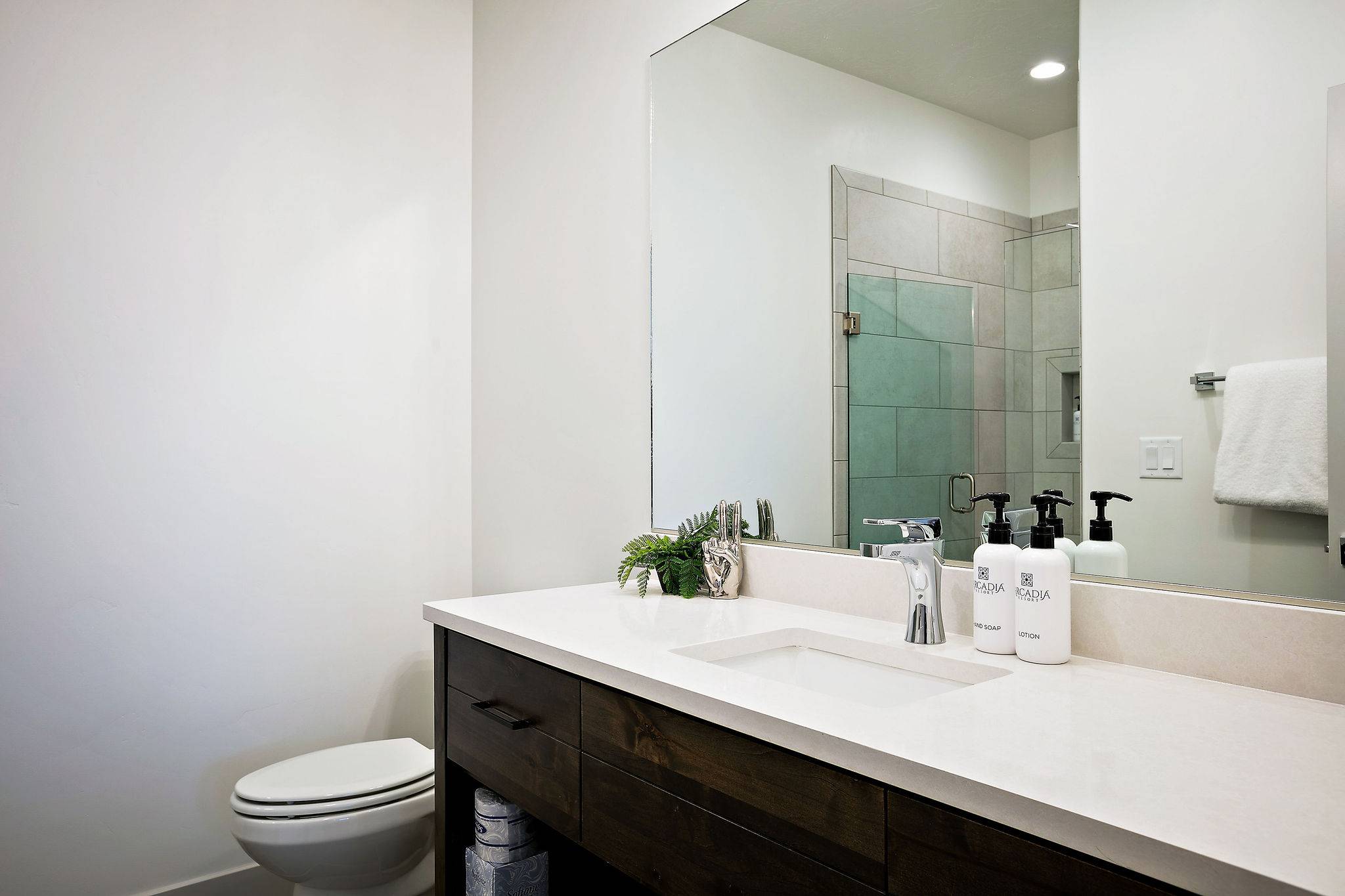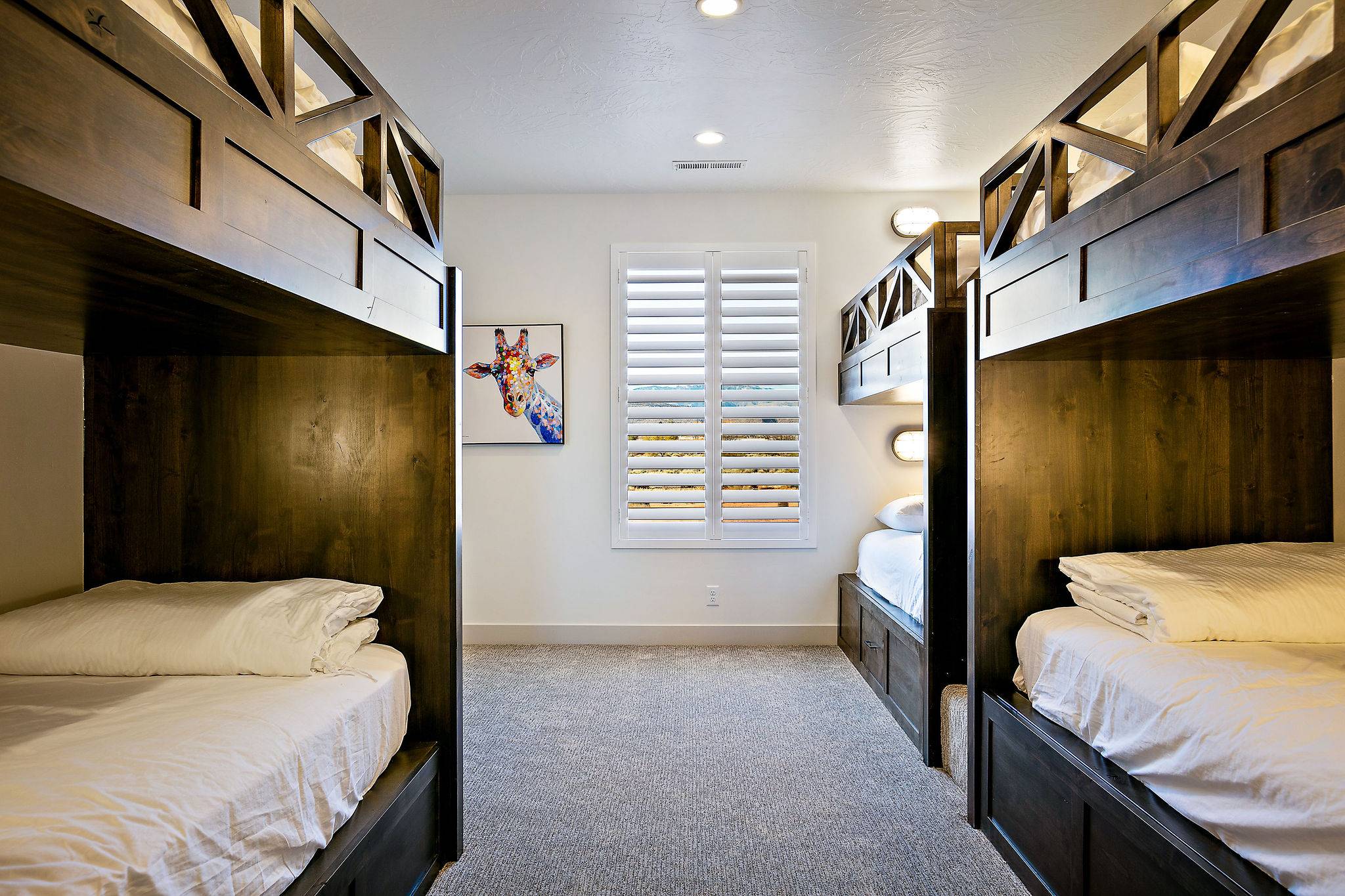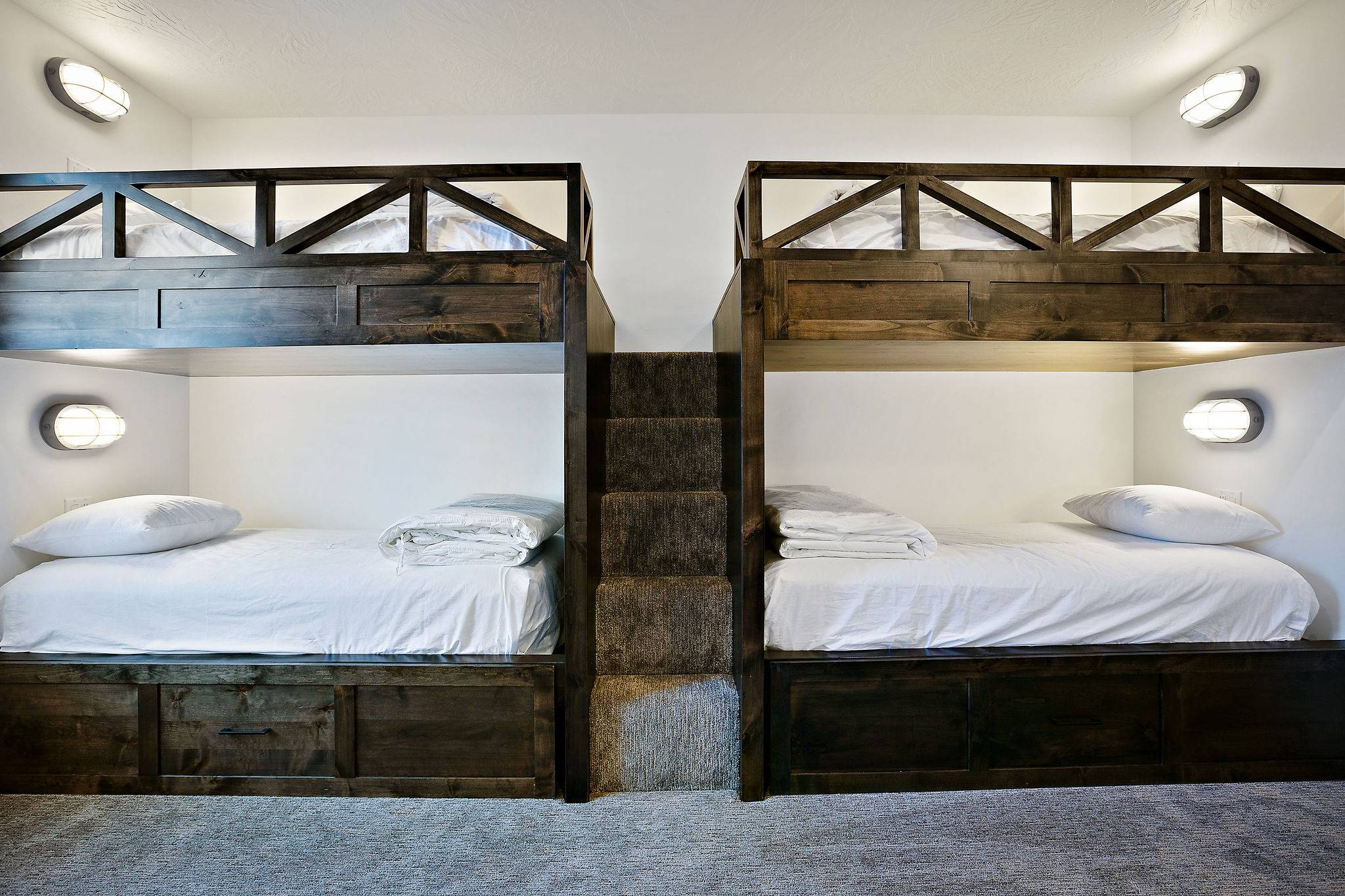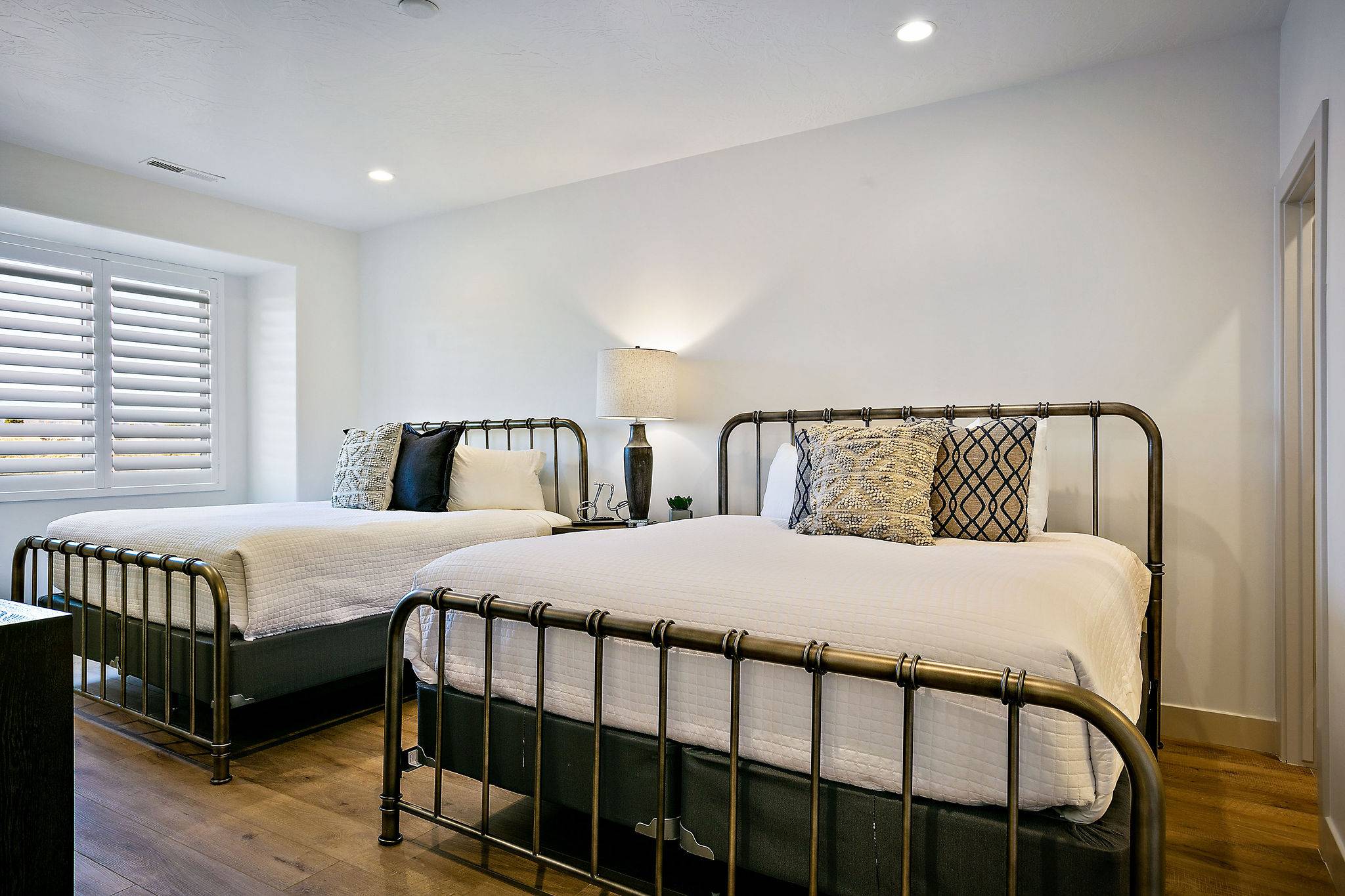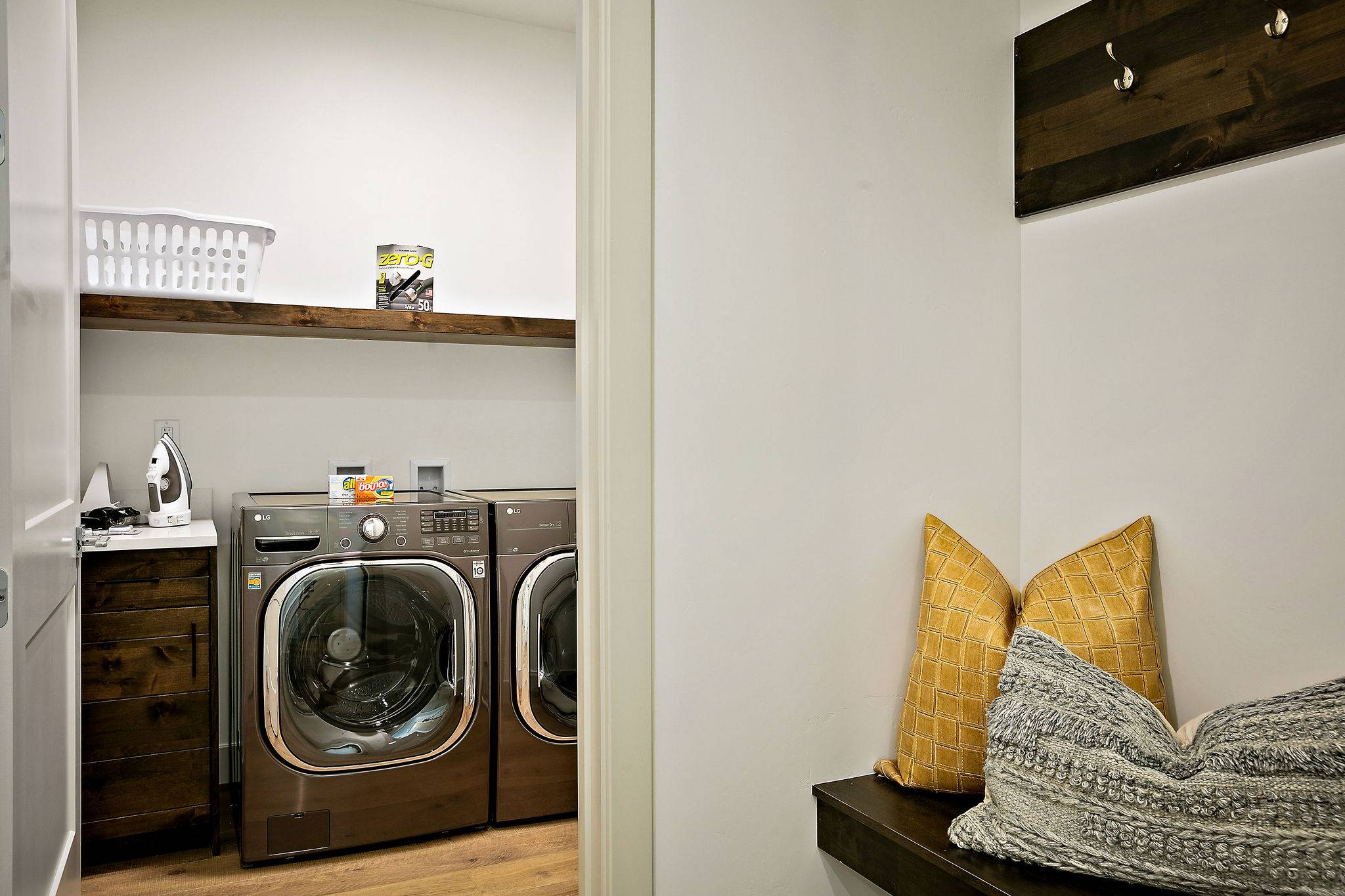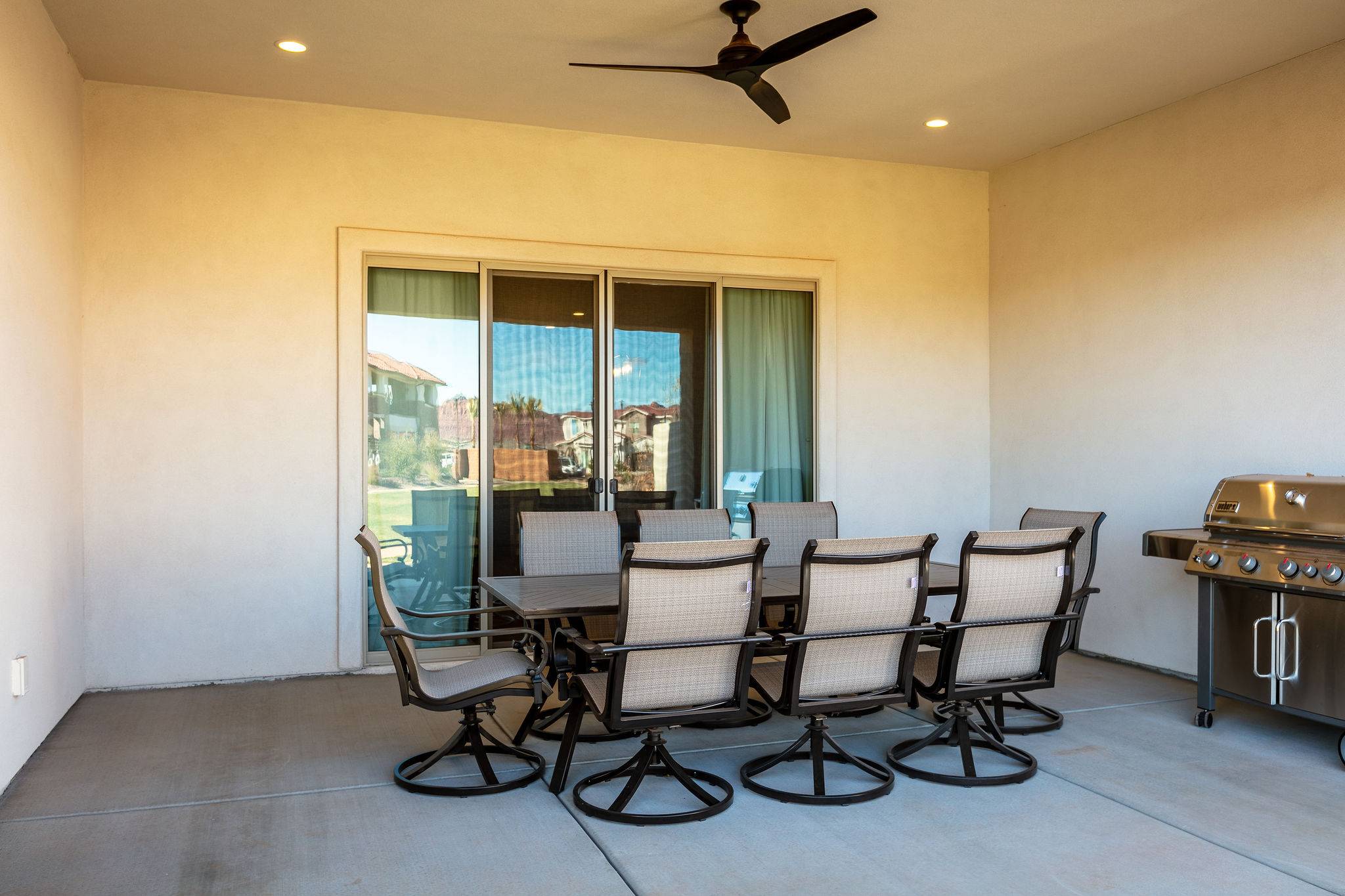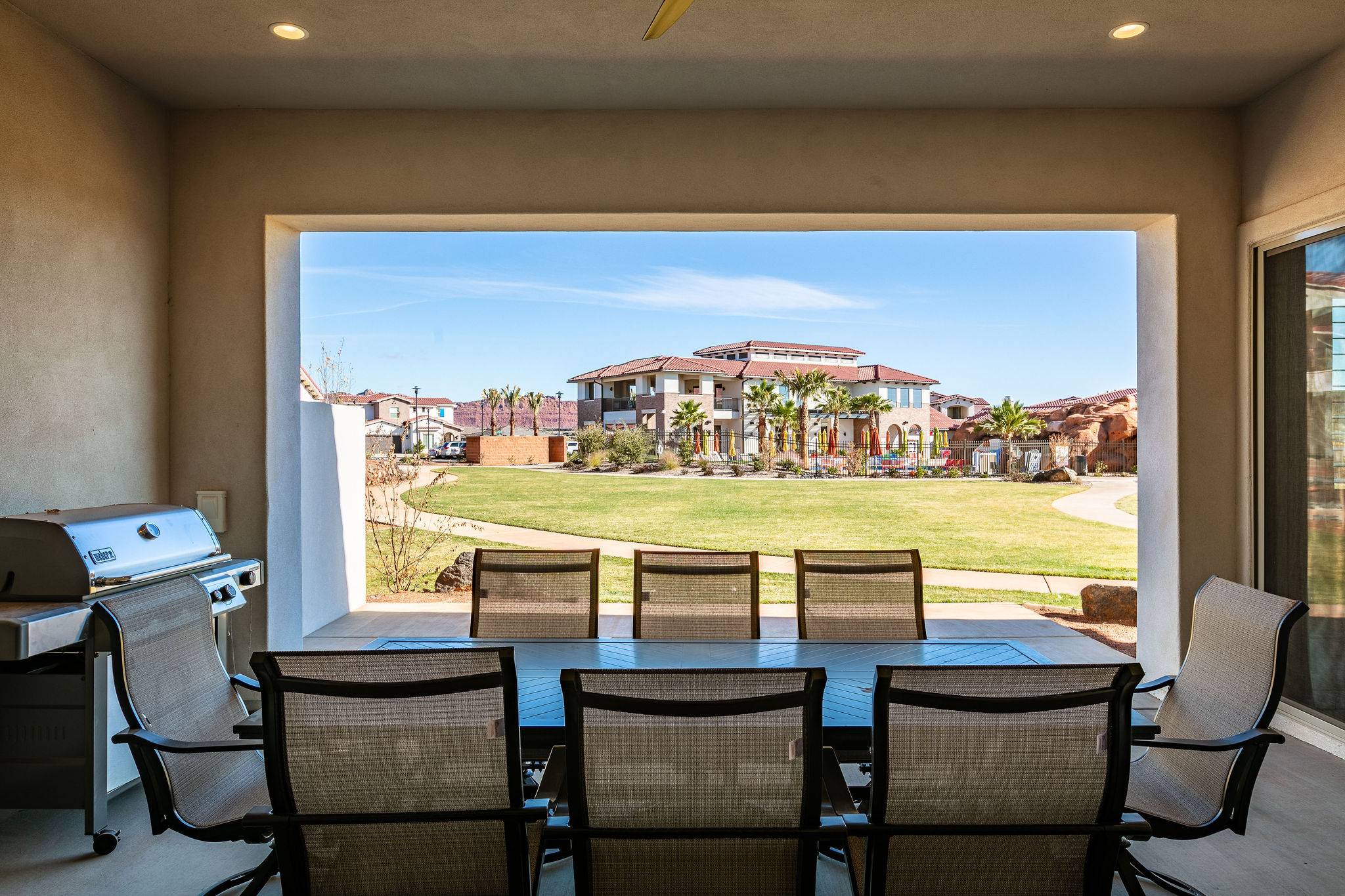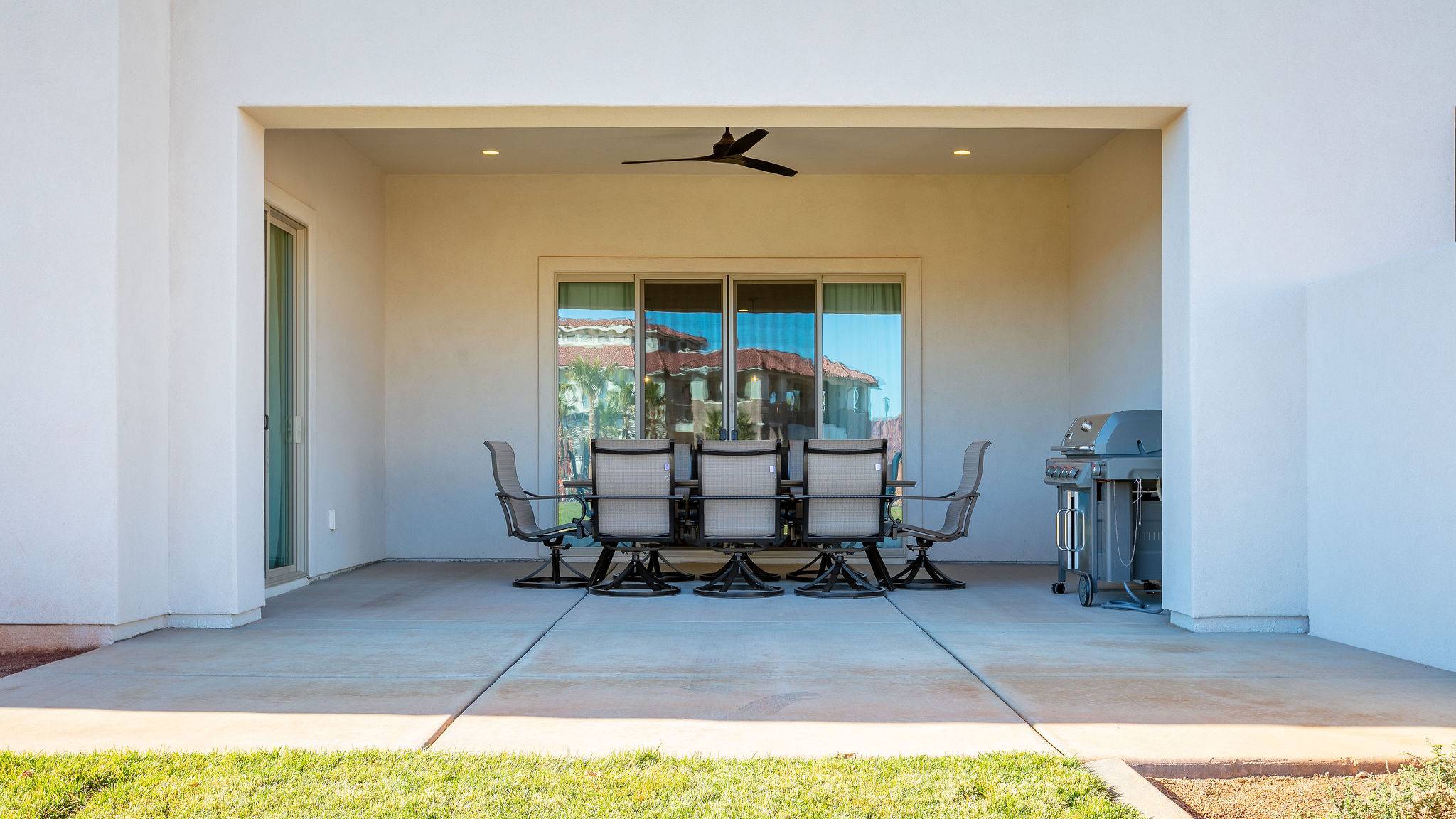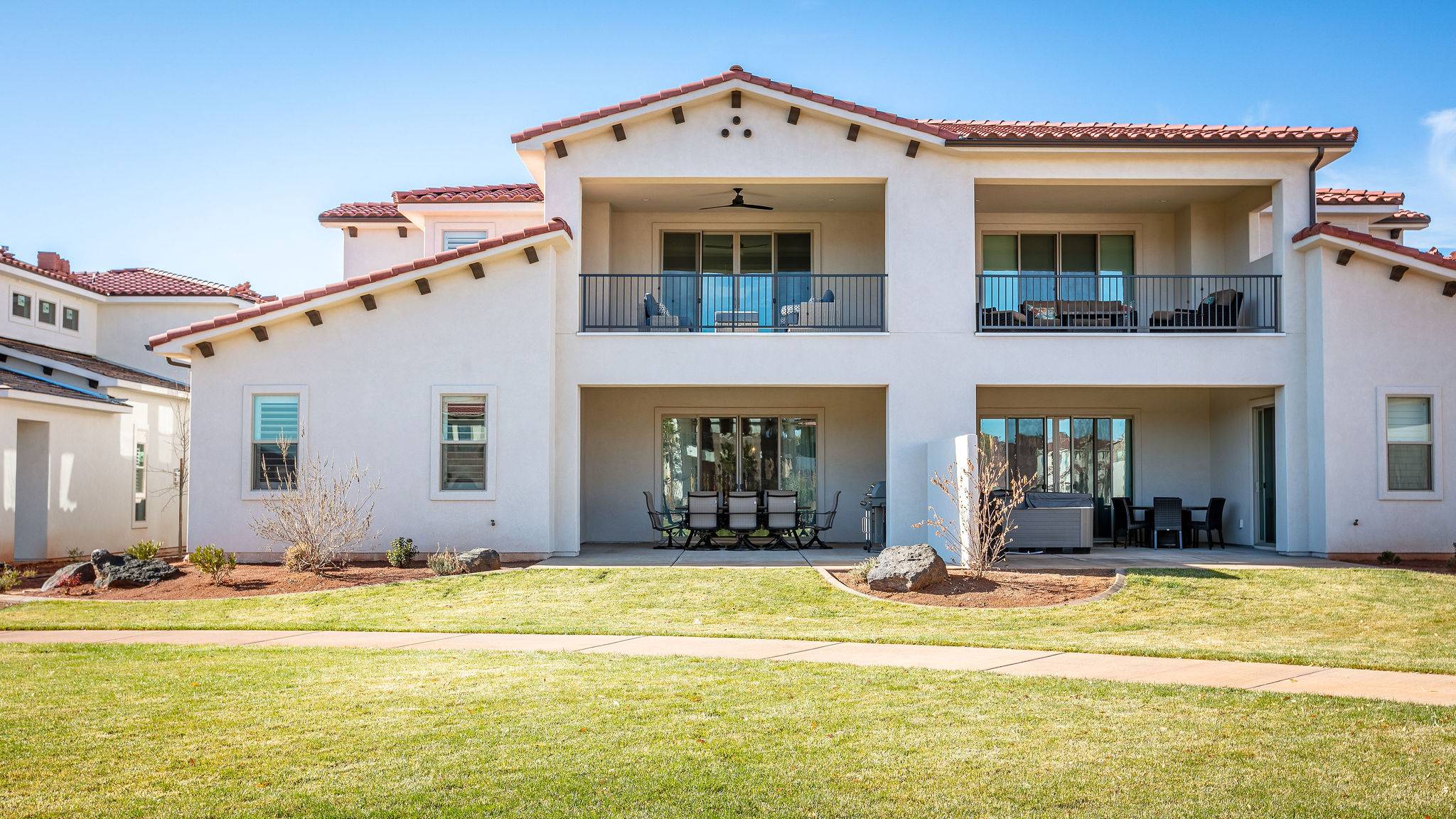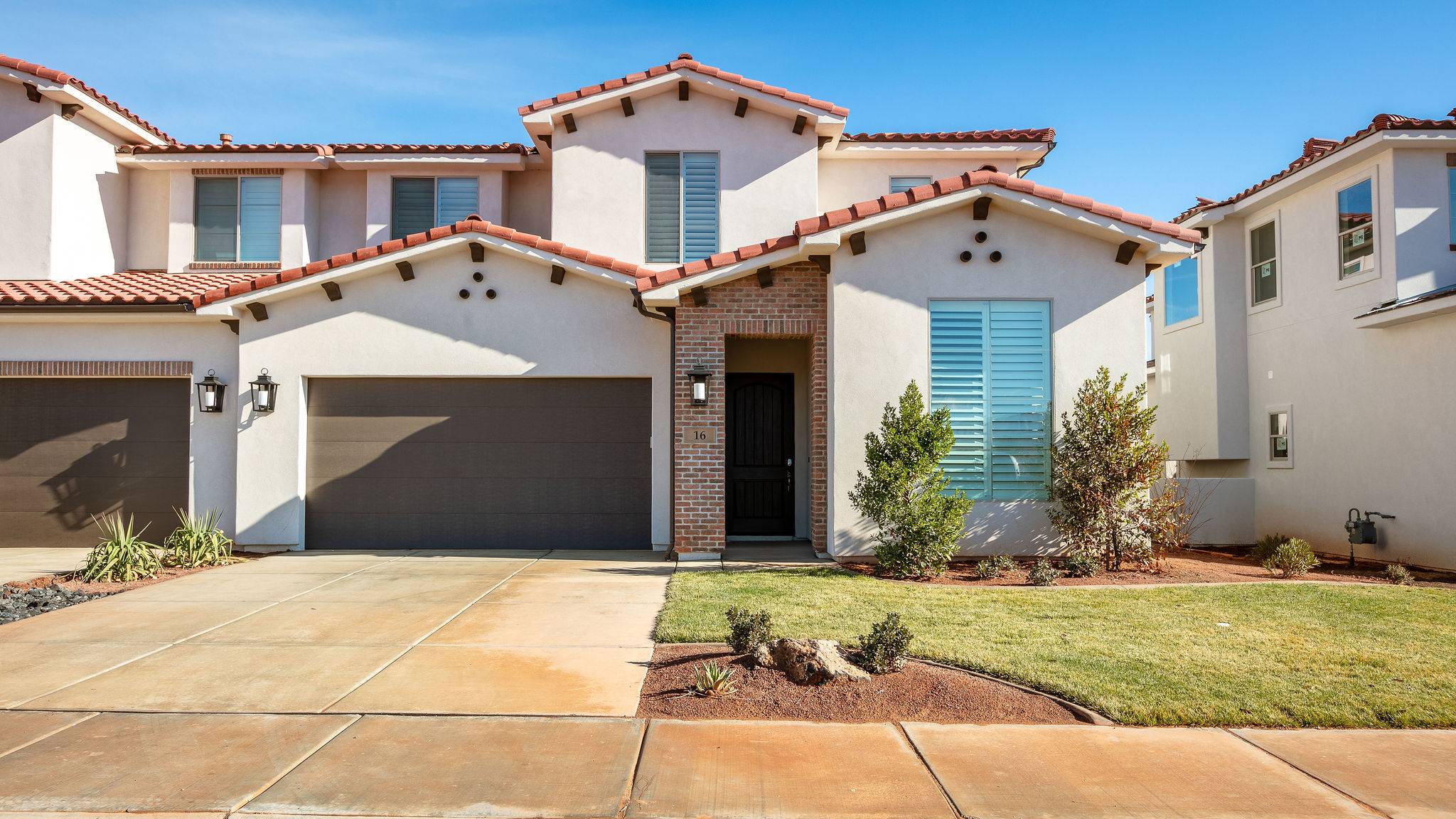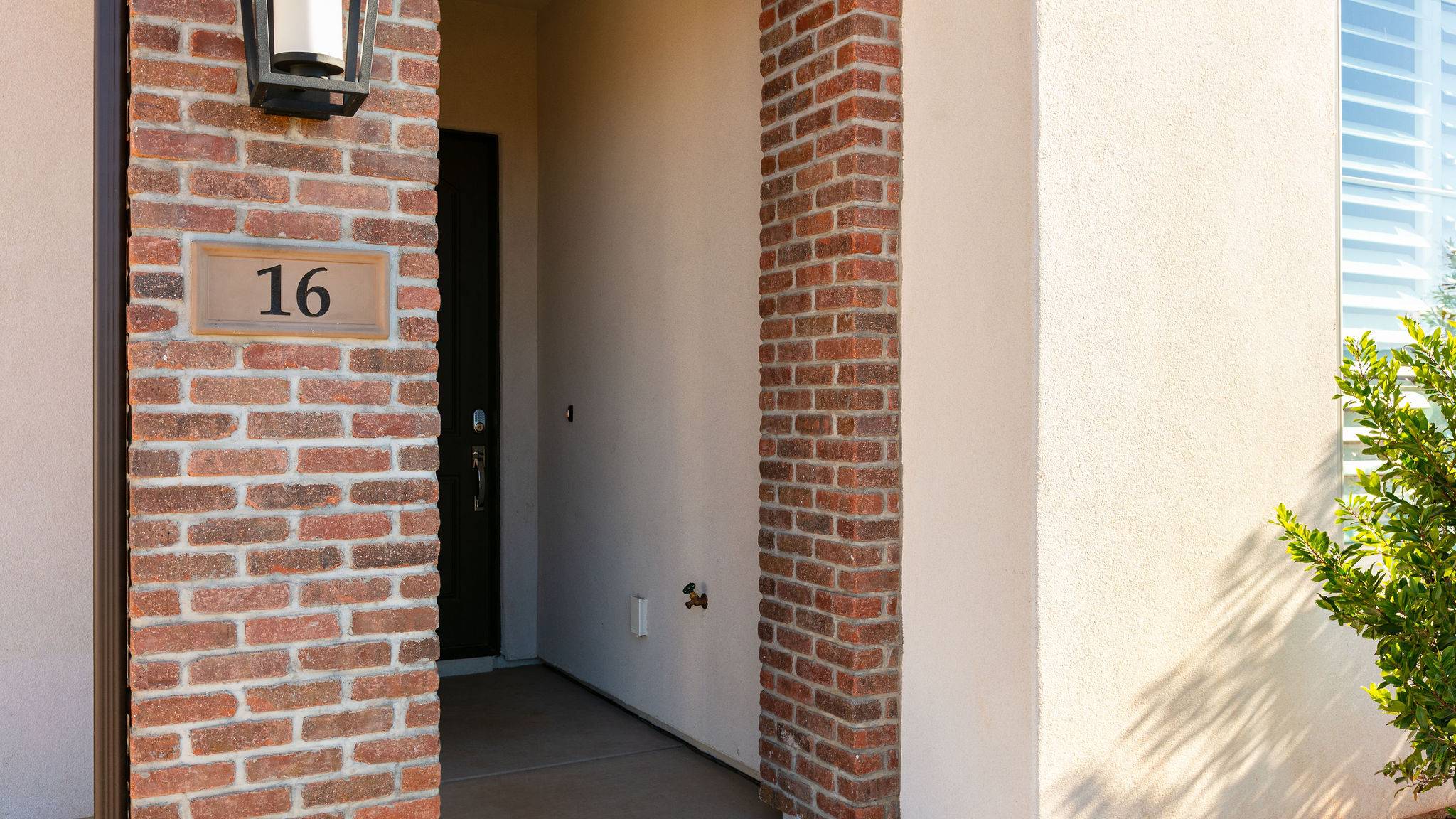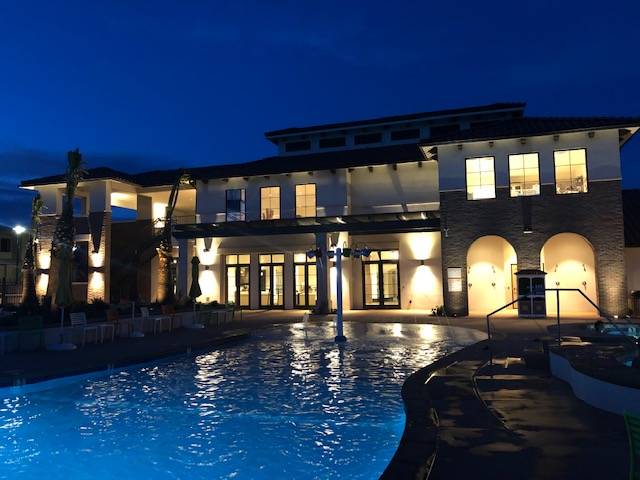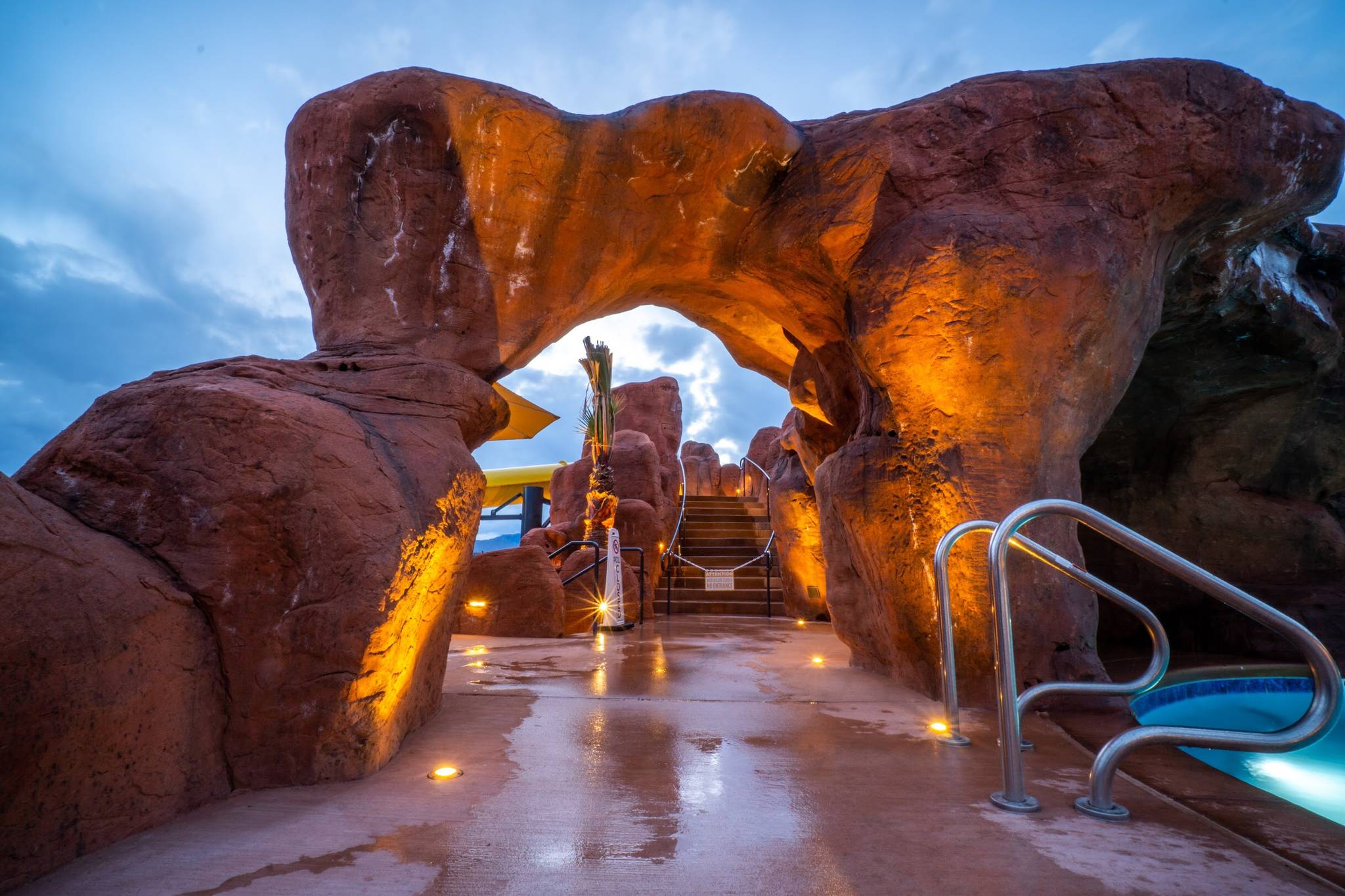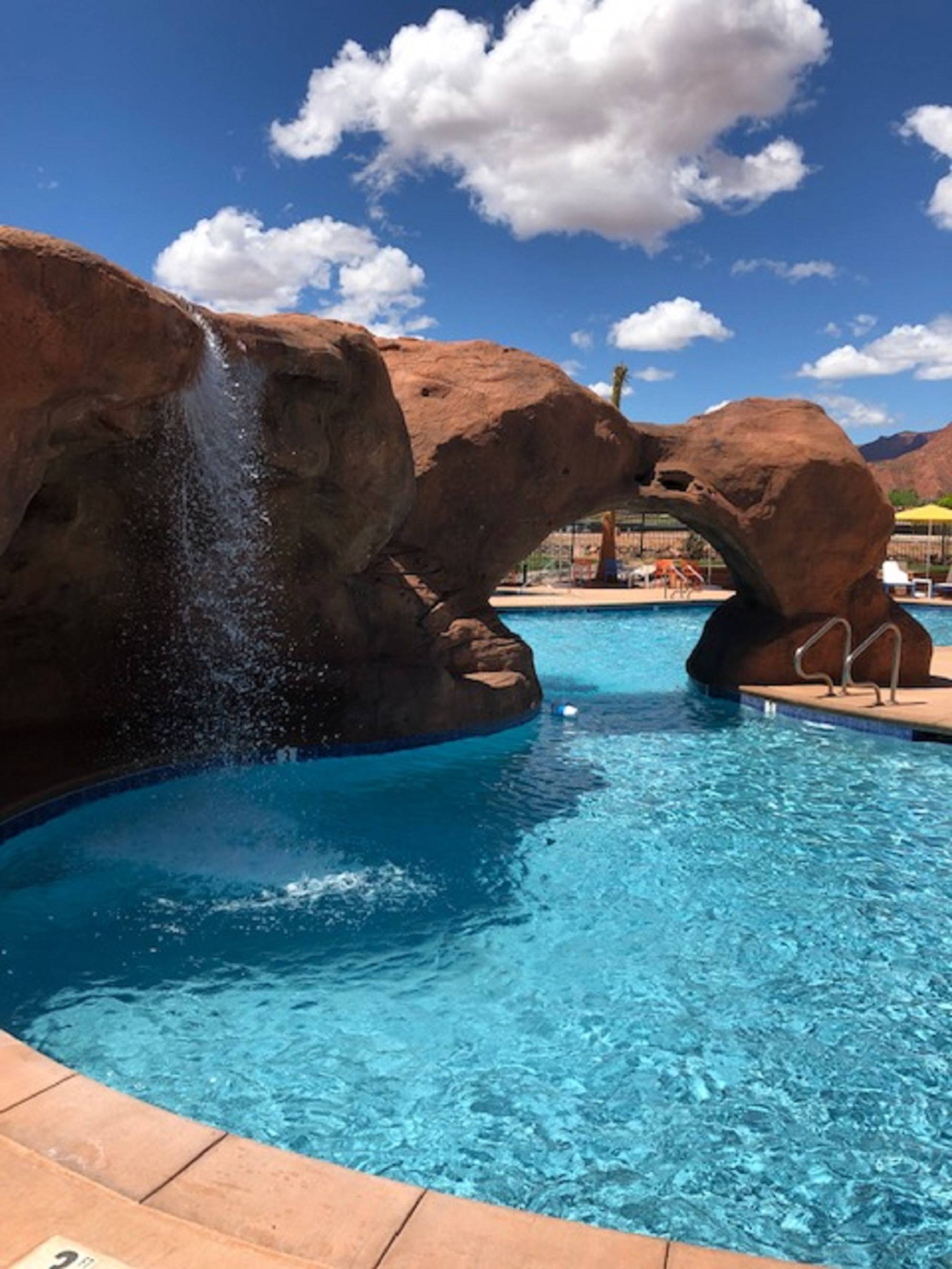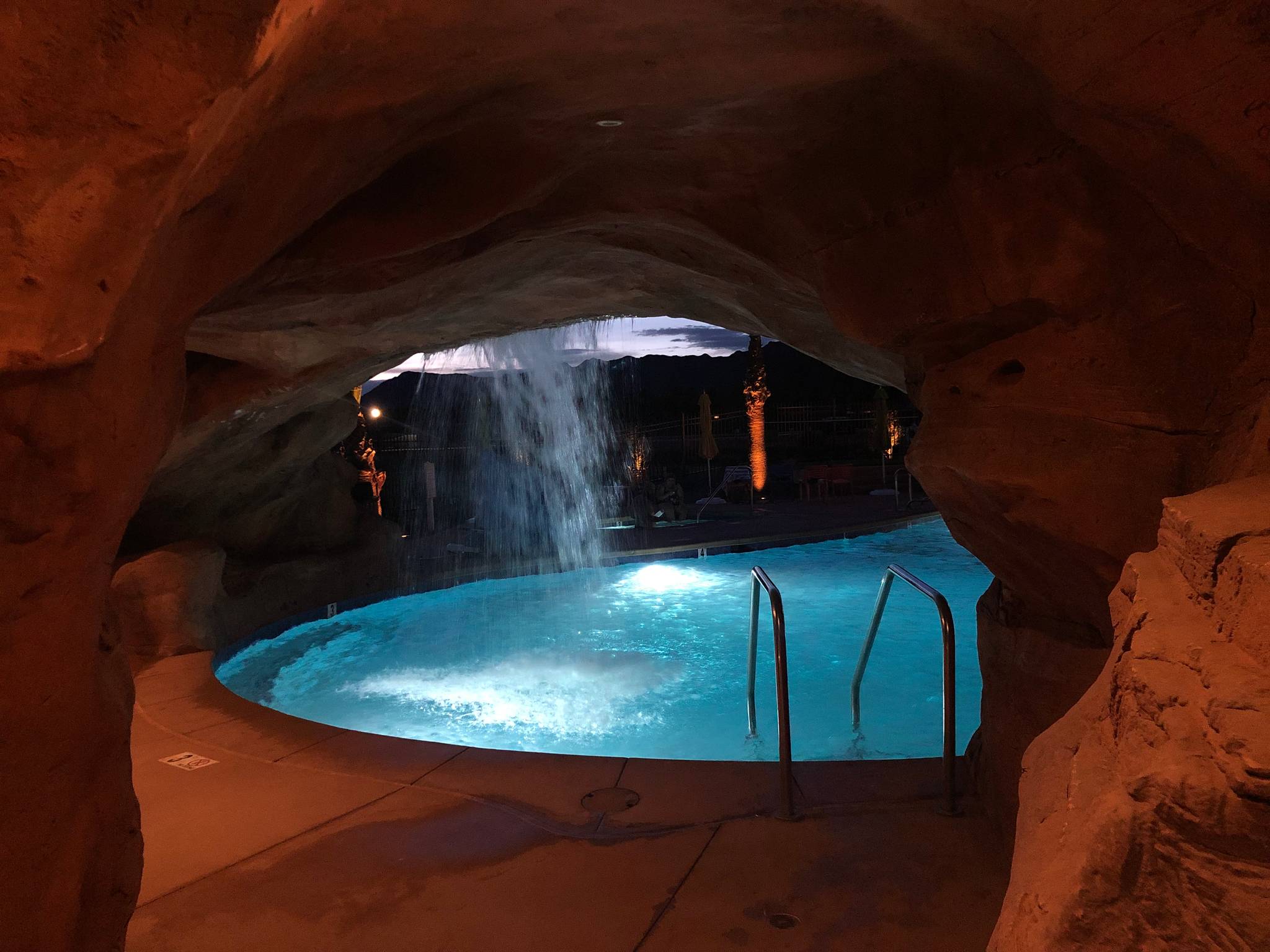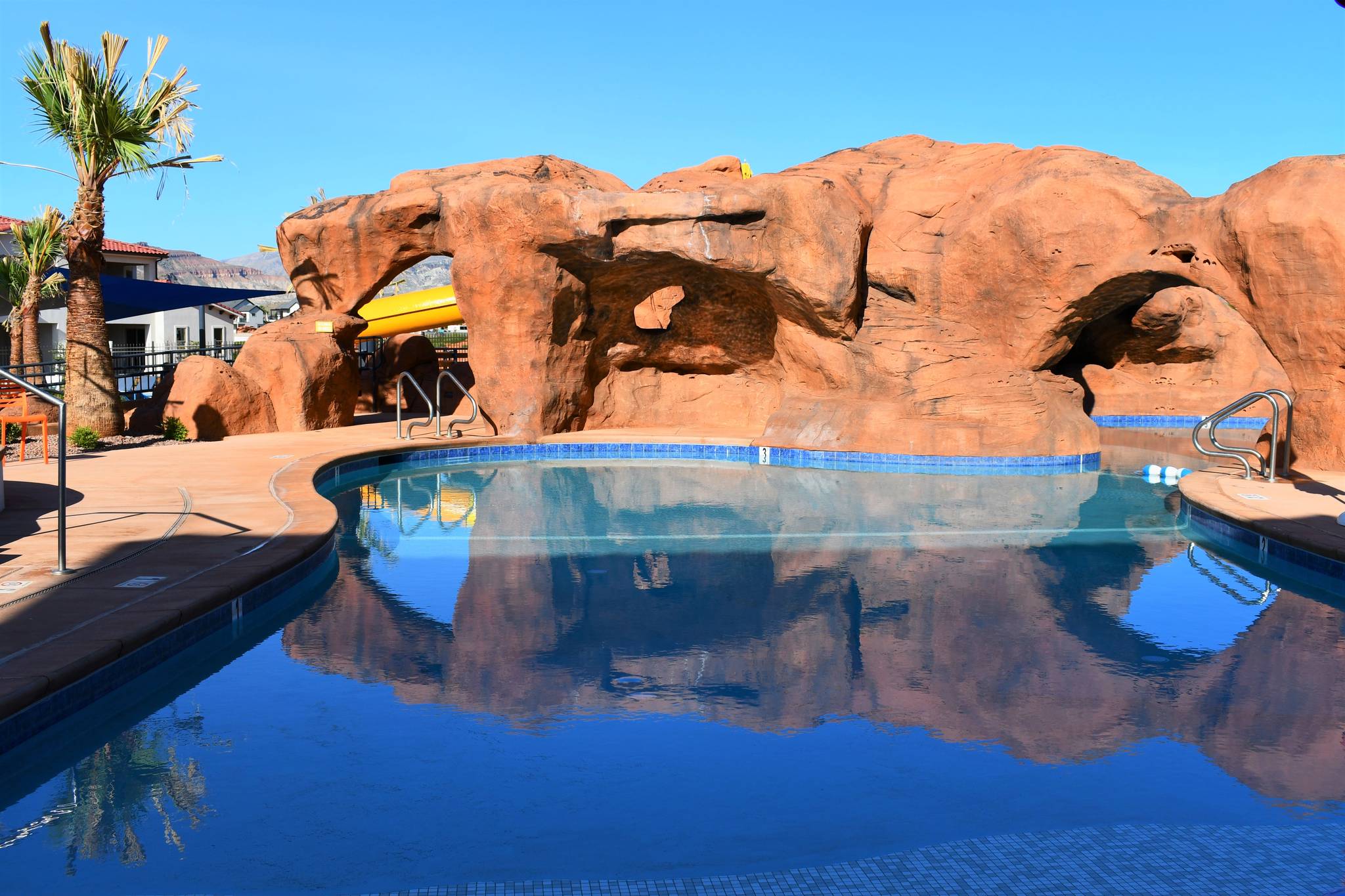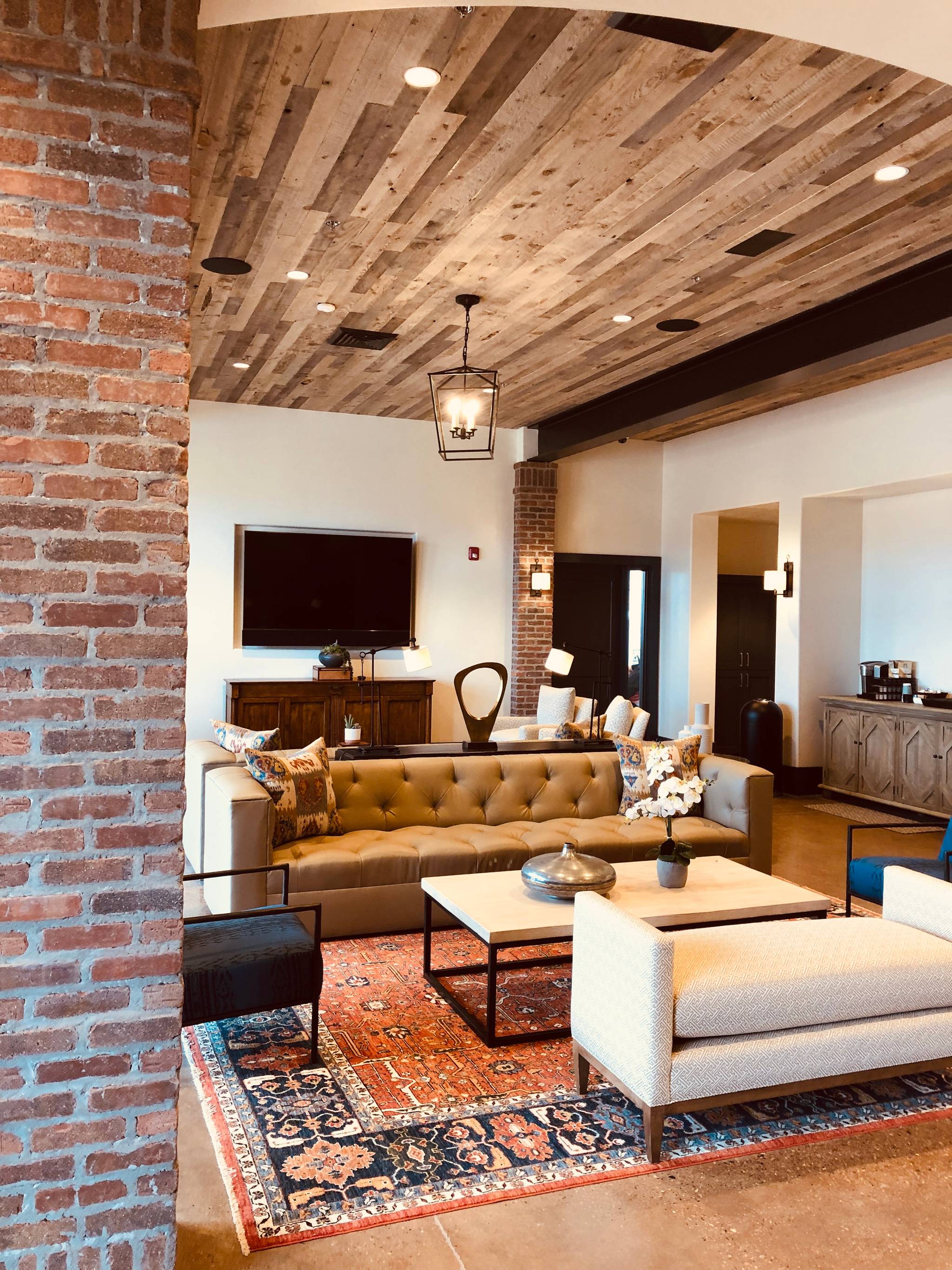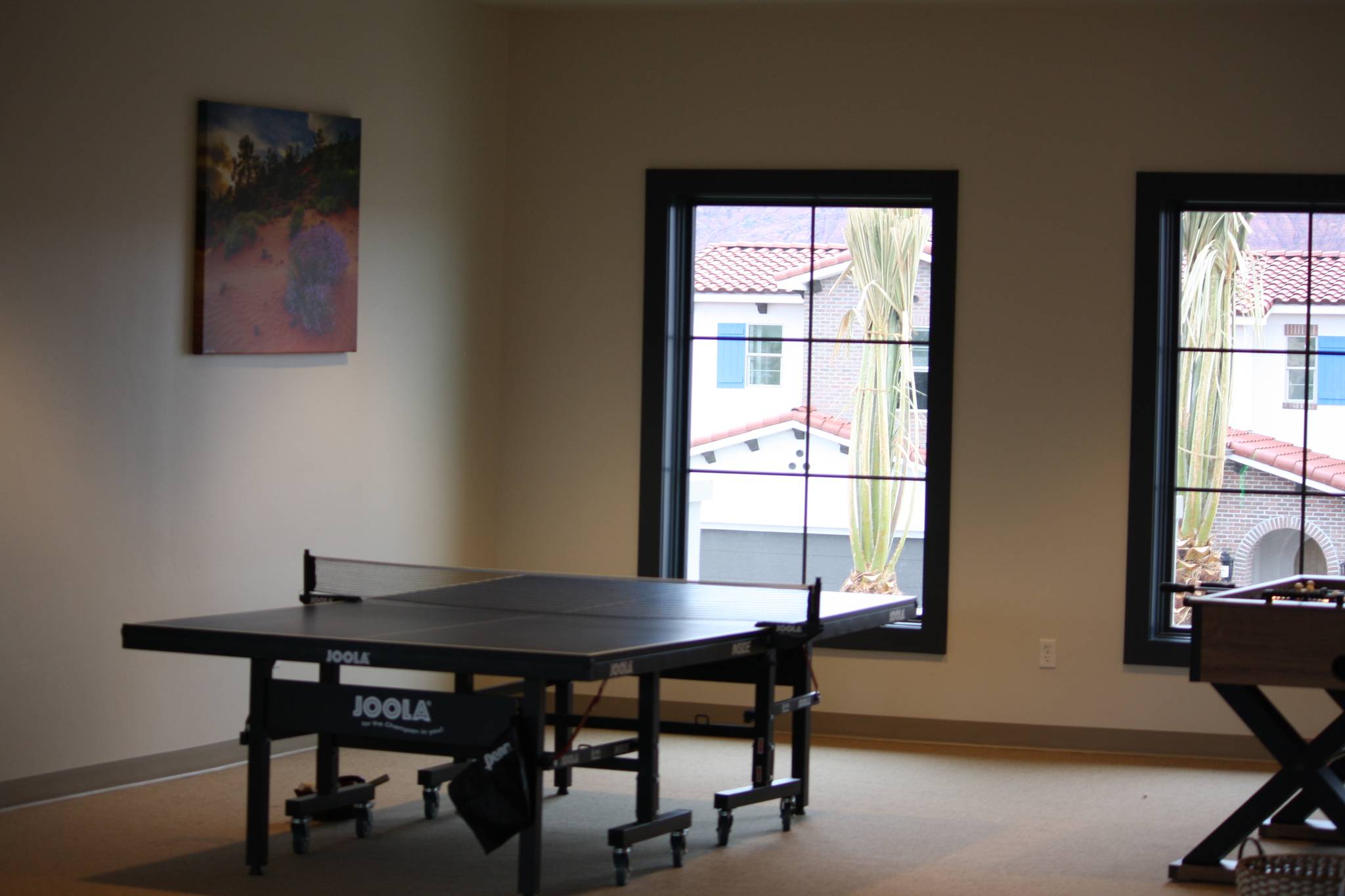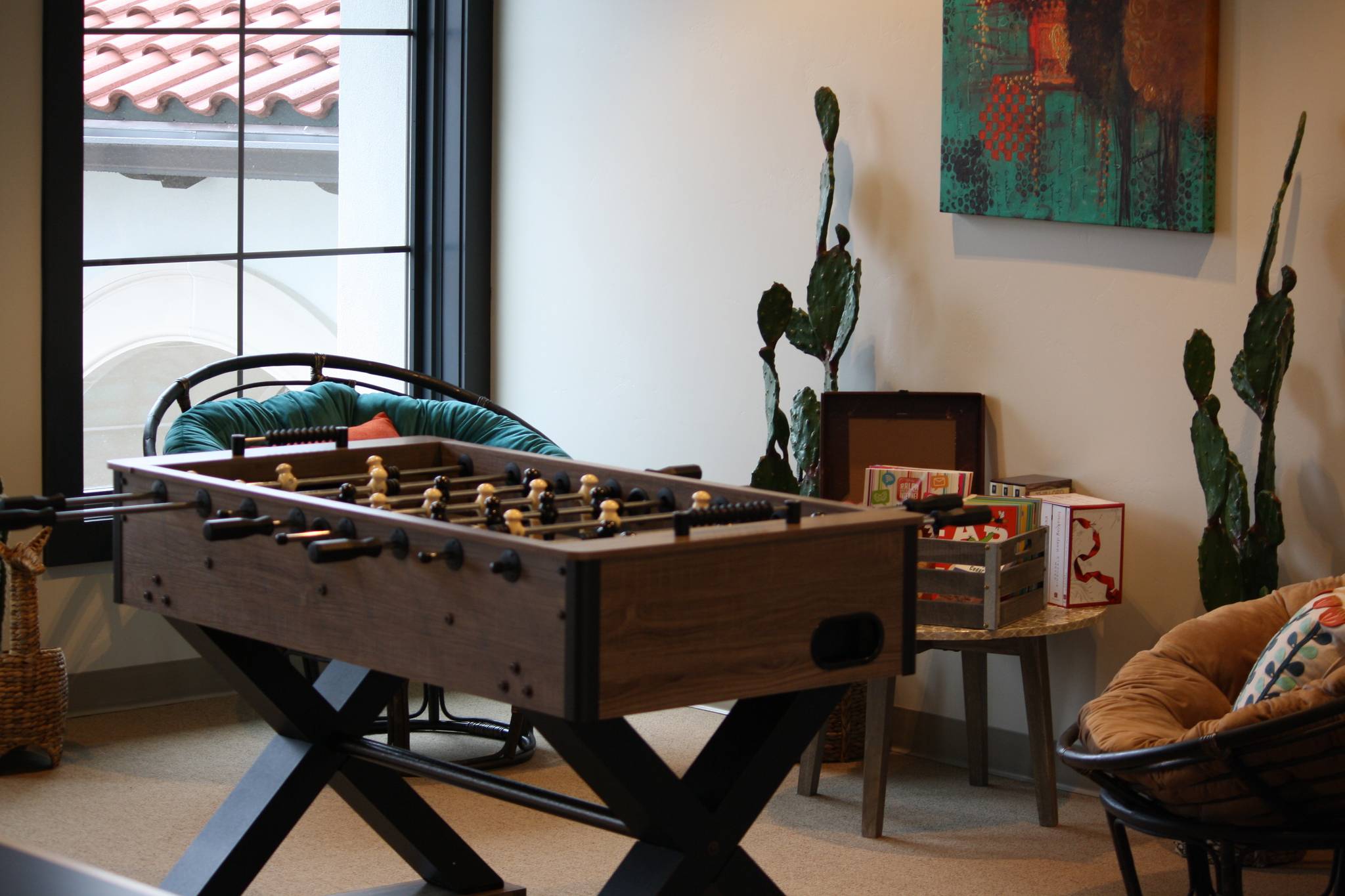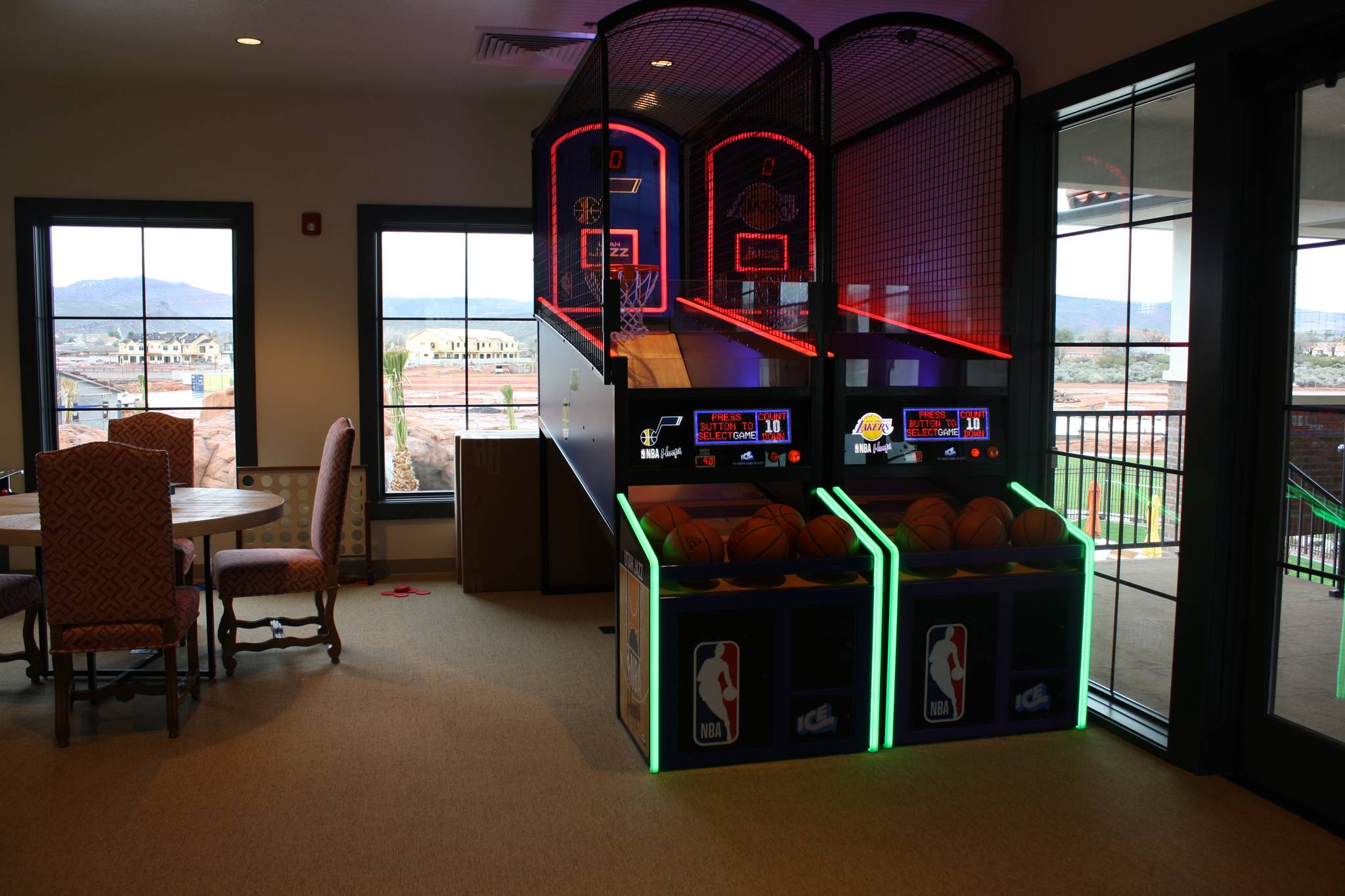 Availability
Key

| | | | | | | | |
| --- | --- | --- | --- | --- | --- | --- | --- |
| # | Night Available | # | Night Unavailable | # | Arrive Only | # | Depart Only |
April 2020
Su
Mo
Tu
We
Th
Fr
Sa

1




2




$475

/nt

3




$475

/nt

4




$475

/nt

5




$475

/nt

6




$475

/nt

7




$475

/nt

8




$475

/nt

9




10




11




12




$475

/nt

13




$475

/nt

14




$475

/nt

15




$475

/nt

16




$475

/nt

17




$475

/nt

18




$475

/nt

19




$475

/nt

20




$475

/nt

21




$475

/nt

22




$475

/nt

23




$475

/nt

24




$475

/nt

25




$475

/nt

26




$475

/nt

27




$475

/nt

28




$475

/nt

29




$475

/nt

30




$475

/nt
May 2020
Su
Mo
Tu
We
Th
Fr
Sa

1




$475

/nt

2




$475

/nt

3




$475

/nt

4




$475

/nt

5




$475

/nt

6




$475

/nt

7




$475

/nt

8




9




10




11




12




$475

/nt

13




$475

/nt

14




$475

/nt

15




$475

/nt

16




$475

/nt

17




$475

/nt

18




$475

/nt

19




$475

/nt

20




$475

/nt

21




$475

/nt

22




23




24




25




26




$475

/nt

27




$475

/nt

28




$475

/nt

29




$475

/nt

30




$475

/nt

31




$475

/nt
June 2020
Su
Mo
Tu
We
Th
Fr
Sa

1




$475

/nt

2




$475

/nt

3




$475

/nt

4




$475

/nt

5




$475

/nt

6




$475

/nt

7




$475

/nt

8




$475

/nt

9




$475

/nt

10




11




12




13




14




$475

/nt

15




$475

/nt

16




$475

/nt

17




$475

/nt

18




$475

/nt

19




$475

/nt

20




$475

/nt

21




$475

/nt

22




23




24




25




26




27




28




$475

/nt

29




$475

/nt

30




$475

/nt
July 2020
Su
Mo
Tu
We
Th
Fr
Sa

1




$475

/nt

2




$475

/nt

3




$475

/nt

4




$475

/nt

5




$475

/nt

6




$475

/nt

7




$475

/nt

8




$475

/nt

9




10




11




12




$475

/nt

13




$475

/nt

14




$475

/nt

15




$475

/nt

16




$475

/nt

17




18




19




20




$475

/nt

21




$475

/nt

22




$475

/nt

23




$475

/nt

24




$475

/nt

25




$475

/nt

26




$475

/nt

27




$475

/nt

28




$475

/nt

29




$475

/nt

30




$475

/nt

31




$475

/nt
August 2020
Su
Mo
Tu
We
Th
Fr
Sa

1




$475

/nt

2




$475

/nt

3




$475

/nt

4




$475

/nt

5




$475

/nt

6




$475

/nt

7




$475

/nt

8




$475

/nt

9




$475

/nt

10




$475

/nt

11




$475

/nt

12




$475

/nt

13




$475

/nt

14




$475

/nt

15




16




17




18




$475

/nt

19




$475

/nt

20




$475

/nt

21




$475

/nt

22




$475

/nt

23




$475

/nt

24




$475

/nt

25




$475

/nt

26




$475

/nt

27




$475

/nt

28




$475

/nt

29




$475

/nt

30




$475

/nt

31




$475

/nt
September 2020
Su
Mo
Tu
We
Th
Fr
Sa

1




$475

/nt

2




$475

/nt

3




$475

/nt

4




$506

/nt

5




$500

/nt

6




$475

/nt

7




$475

/nt

8




$475

/nt

9




$475

/nt

10




$475

/nt

11




$475

/nt

12




$475

/nt

13




$475

/nt

14




$475

/nt

15




$475

/nt

16




$475

/nt

17




$475

/nt

18




$475

/nt

19




$475

/nt

20




$475

/nt

21




$475

/nt

22




$475

/nt

23




$475

/nt

24




25




26




27




$475

/nt

28




$475

/nt

29




$475

/nt

30




$475

/nt
October 2020
Su
Mo
Tu
We
Th
Fr
Sa

1




$475

/nt

2




$708

/nt

3




$696

/nt

4




$578

/nt

5




$486

/nt

6




$485

/nt

7




$508

/nt

8




$565

/nt

9




10




11




$511

/nt

12




$656

/nt

13




$673

/nt

14




15




16




17




18




19




$475

/nt

20




$475

/nt

21




$475

/nt

22




$475

/nt

23




$475

/nt

24




$475

/nt

25




$475

/nt

26




$475

/nt

27




$475

/nt

28




$475

/nt

29




$482

/nt

30




$517

/nt

31




$517

/nt
November 2020
Su
Mo
Tu
We
Th
Fr
Sa

1




$475

/nt

2




$475

/nt

3




$475

/nt

4




$475

/nt

5




$475

/nt

6




$475

/nt

7




$475

/nt

8




$475

/nt

9




$475

/nt

10




$475

/nt

11




$475

/nt

12




$475

/nt

13




$475

/nt

14




$475

/nt

15




$475

/nt

16




$475

/nt

17




$475

/nt

18




$475

/nt

19




$475

/nt

20




$475

/nt

21




$475

/nt

22




$475

/nt

23




$800

/nt

24




$800

/nt

25




26




27




28




29




$800

/nt

30




$475

/nt
December 2020
Su
Mo
Tu
We
Th
Fr
Sa

1




$475

/nt

2




$475

/nt

3




$475

/nt

4




$475

/nt

5




$475

/nt

6




$475

/nt

7




$475

/nt

8




$475

/nt

9




$475

/nt

10




$475

/nt

11




$475

/nt

12




$475

/nt

13




$475

/nt

14




$475

/nt

15




$475

/nt

16




$475

/nt

17




$475

/nt

18




$475

/nt

19




$475

/nt

20




$475

/nt

21




$475

/nt

22




$475

/nt

23




$475

/nt

24




$499

/nt

25




$564

/nt

26




27




28




29




30




31




$696

/nt
January 2021
Su
Mo
Tu
We
Th
Fr
Sa

1




$475

/nt

2




$475

/nt

3




$475

/nt

4




$475

/nt

5




$475

/nt

6




$475

/nt

7




$475

/nt

8




$475

/nt

9




$475

/nt

10




$475

/nt

11




$475

/nt

12




$475

/nt

13




$475

/nt

14




$475

/nt

15




$475

/nt

16




$475

/nt

17




$475

/nt

18




$475

/nt

19




$475

/nt

20




$475

/nt

21




$475

/nt

22




$475

/nt

23




$475

/nt

24




$475

/nt

25




$475

/nt

26




$475

/nt

27




$475

/nt

28




$475

/nt

29




$475

/nt

30




$475

/nt

31




$475

/nt
February 2021
Su
Mo
Tu
We
Th
Fr
Sa

1




$475

/nt

2




$475

/nt

3




$475

/nt

4




$475

/nt

5




$475

/nt

6




$475

/nt

7




$475

/nt

8




$475

/nt

9




$475

/nt

10




$475

/nt

11




$475

/nt

12




$668

/nt

13




$672

/nt

14




$646

/nt

15




$494

/nt

16




$489

/nt

17




$475

/nt

18




$475

/nt

19




$519

/nt

20




$515

/nt

21




$475

/nt

22




$475

/nt

23




$475

/nt

24




$475

/nt

25




$475

/nt

26




$530

/nt

27




$520

/nt

28




$475

/nt
March 2021
Su
Mo
Tu
We
Th
Fr
Sa

1




$475

/nt

2




$475

/nt

3




$475

/nt

4




$475

/nt

5




$521

/nt

6




$633

/nt

7




$529

/nt

8




$484

/nt

9




$485

/nt

10




$512

/nt

11




$575

/nt

12




$649

/nt

13




$640

/nt

14




$536

/nt

15




$491

/nt

16




$495

/nt

17




$523

/nt

18




$588

/nt

19




$662

/nt

20




$654

/nt

21




$546

/nt

22




$502

/nt

23




$504

/nt

24




$475

/nt

25




$485

/nt

26




$543

/nt

27




$677

/nt

28




$563

/nt

29




$514

/nt

30




$514

/nt

31




$538

/nt