Row Wrapper 2
Arcadia #21
Capacity
6 Bedrooms
7 Bath
Sleeps 32
About
Come stay in this beautiful NEW home with the entire family! It's love at first sight.
Four Individual King Bed Rooms, Two Queen Wall Beds in Great Room, One Bunk Room with 1 Triple Twin bunk and 1 triple with 1 Twin and 2 Full beds, Second Bunk Room with Two Queen/Queen bunks Two sofa sleepers. Pack n Play for baby. Sleeps up to 32!
It's love at first sight with the beautiful family room on the first floor for everyone to enjoy with a fireplace to keep them warm when the sun goes down. No one will have to skip a beat with the spectacular kitchen and large dining table near the family room for everyone to gather for an amazing feast! You can even take the meal outside and barbecue with the whole family to create memories that will last a lifetime! Then, crank up the tunes on the Sonos speaker system and let the dance party begin! After enjoying the evening together, the night will be spectacular for all with the endless beds and space for all! The master bedroom is also located on the first floor with an amazing double sink, full bathroom to meet all of your needs! There are two additional bedrooms on the first floor equipped with everything you will need during your fantastic stay!
Take the party past the darling landing on the stairs where you will find a shuffleboard table, multiple unique and spectacular bunk rooms, and two additional bedrooms.The crisp morning air will be refreshing from the outdoor lounge area on the second floor deck before jumping into the pool to cool off once the sun comes out! After long days of playing in the sun and red sand, you'll also want to take advantage of the washer and dryer located on the first floor! Poolside TV!
We can't wait to help you make memories with the whole family in this brand new home fit to meet everyone's needs!
Amenities include:
-Electric Vehicle Charging Outlet in Garage
-Extra parking close
-2 Car Garage
-All linens
-Fully equipped kitchen
-BBQ
-DVD Player
-Quick Connect HDMI's on TVs for Gaming Stations, DVDs, Laptops
-Outdoor Patio TVs
-Pool Side Access
-Green Space Adjacent to Property
-Overflow Parking in Front of Property
-Shuffleboard Table
-Cornhole Set, Rope Throw Set, Board Games
-Sonos Speaker System
This is a NEW property so there are not any reviews yet. We are wanted to build up the reviews for this amazing home. Come now at a reduced price and please leave us a review!
NO SMOKING, NO PETS
Frequently Asked Questions
• 2 minutes or 0.9 miles to the closest grocery store (Harmon's)
• 10 minutes or 4.3 miles to Snow Canyon
• 14 minutes or 6.3 miles to downtown St. George
• 9 minutes or 3.7 miles to Tuacahn Amphitheater
• 29 minutes or 20 miles to St. George Regional Airport
• 38 minutes or 25.7 miles to Sand Hollow State Park
• 67 minutes or 48.2 miles to Zion National Park
• 90 minutes or 86.8 miles to Brian Head Ski Resort
• 130 minutes or 126 miles to Las Vegas
Features
Amenities
Full Kitchen
Refrigerator
Coffee Maker
Ice Maker
Microwave
Toaster
Blender
Hand Mixer
Ceiling Fans
Linens
Washer & Dryer
High Speed Internet
Cable TV
DVD Player
Santa Clara
Photos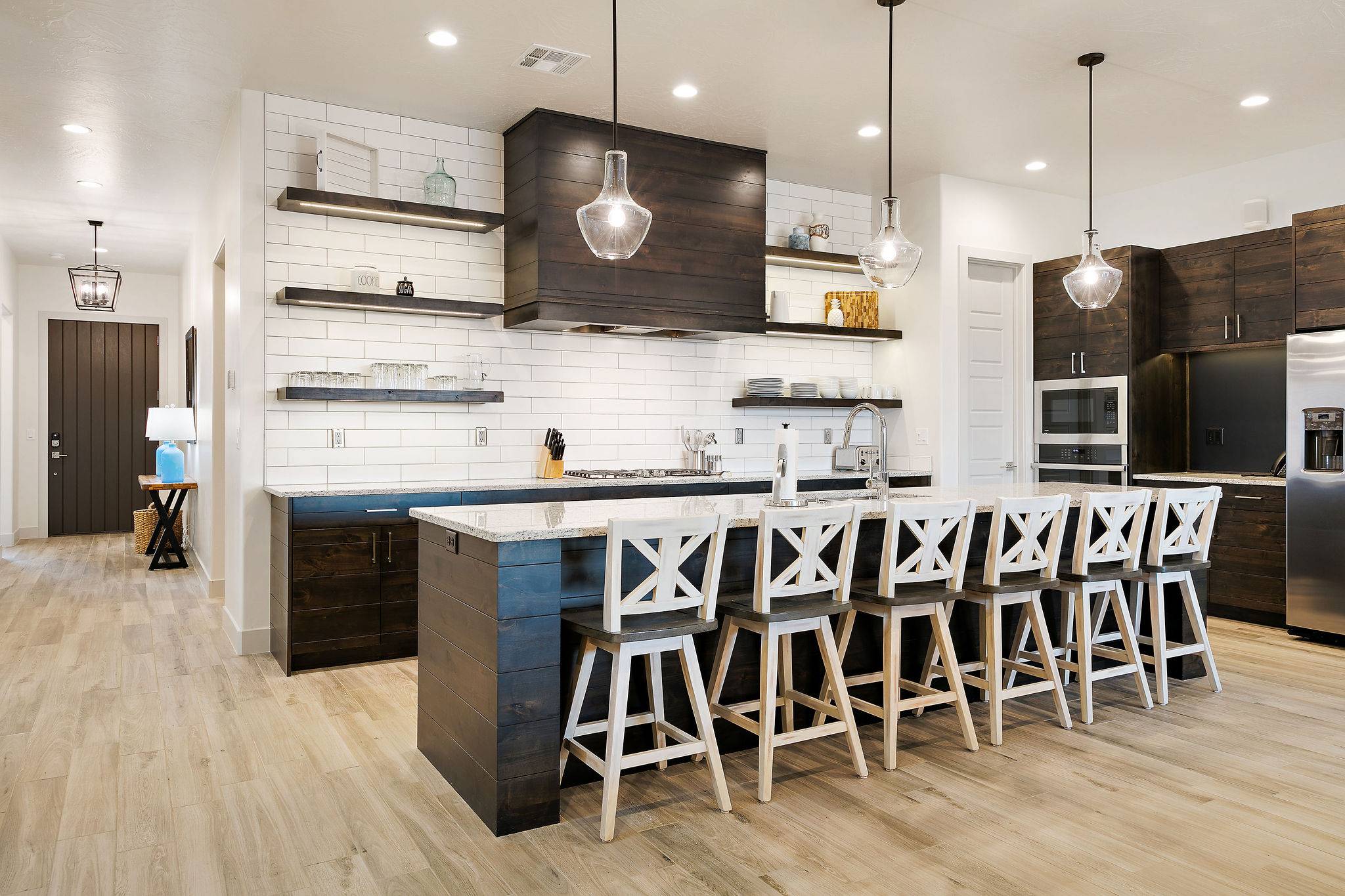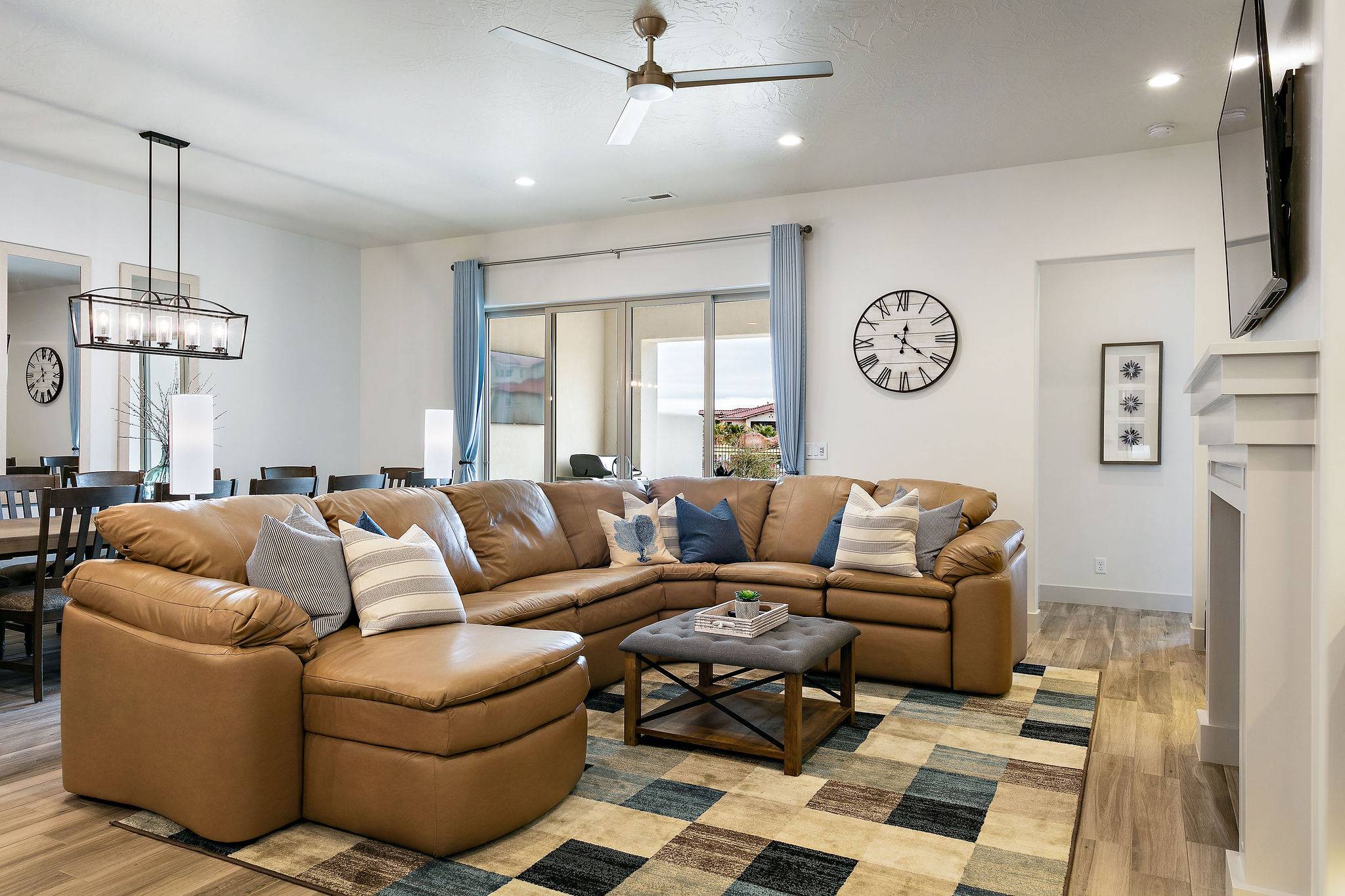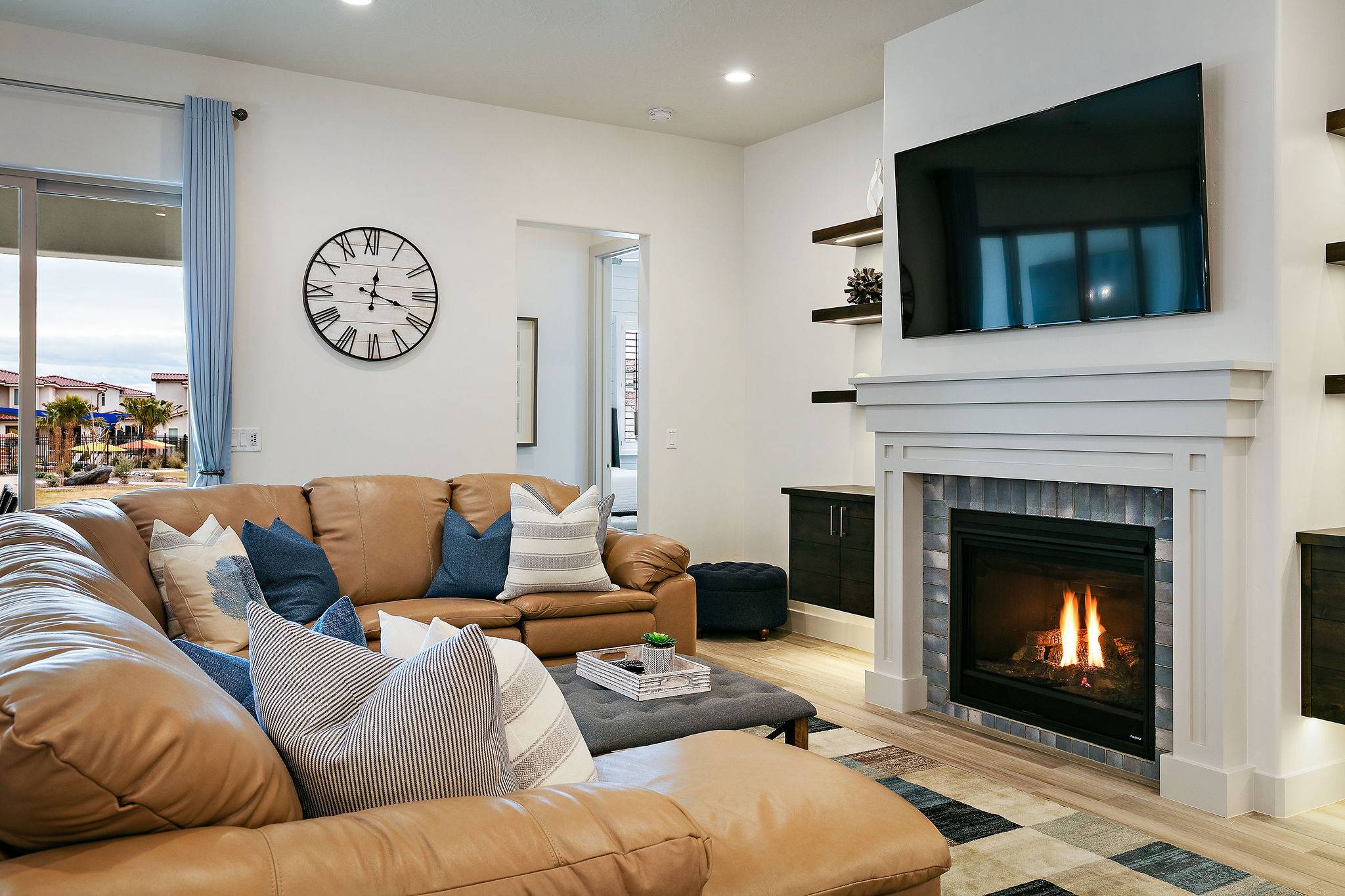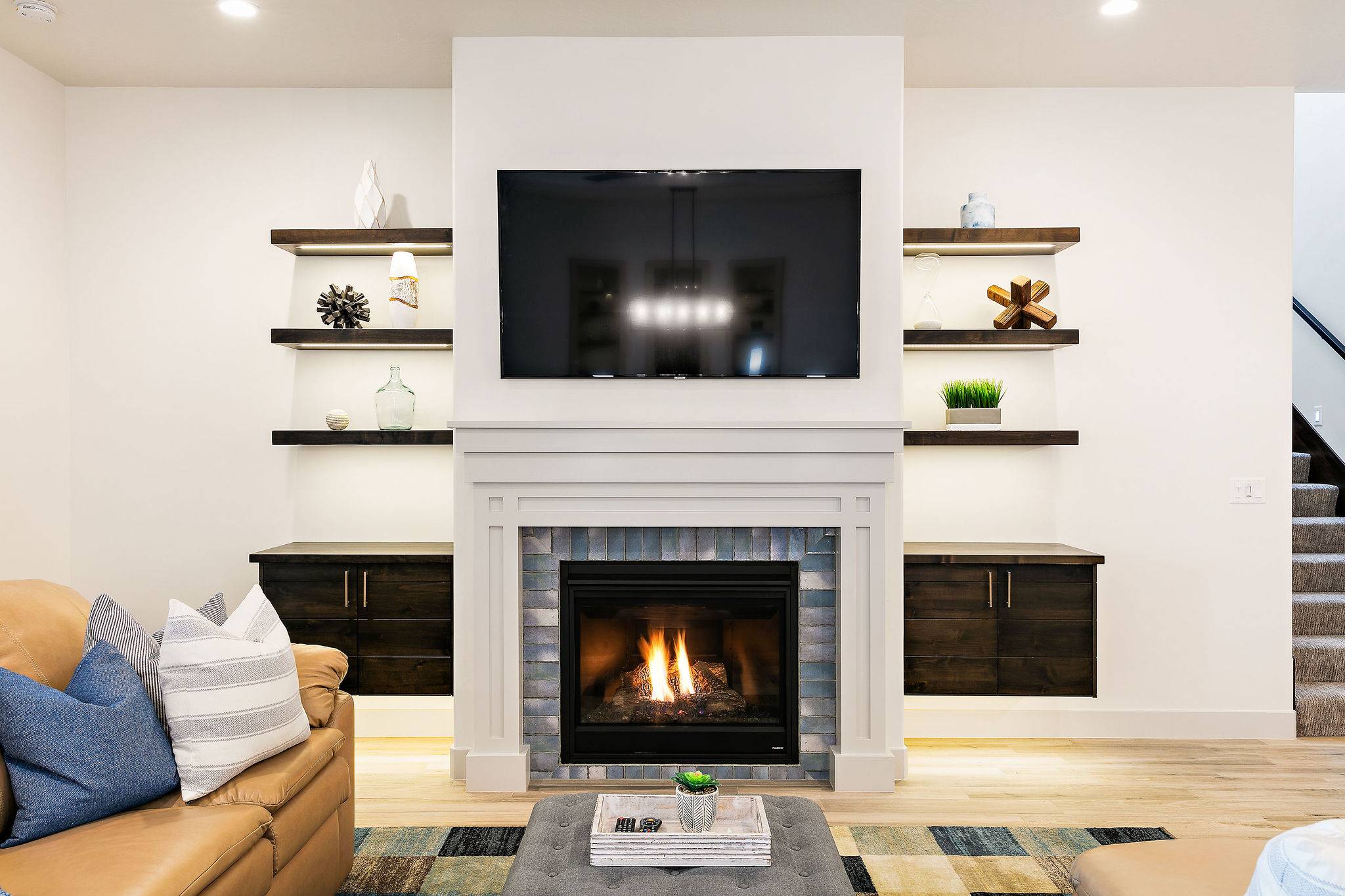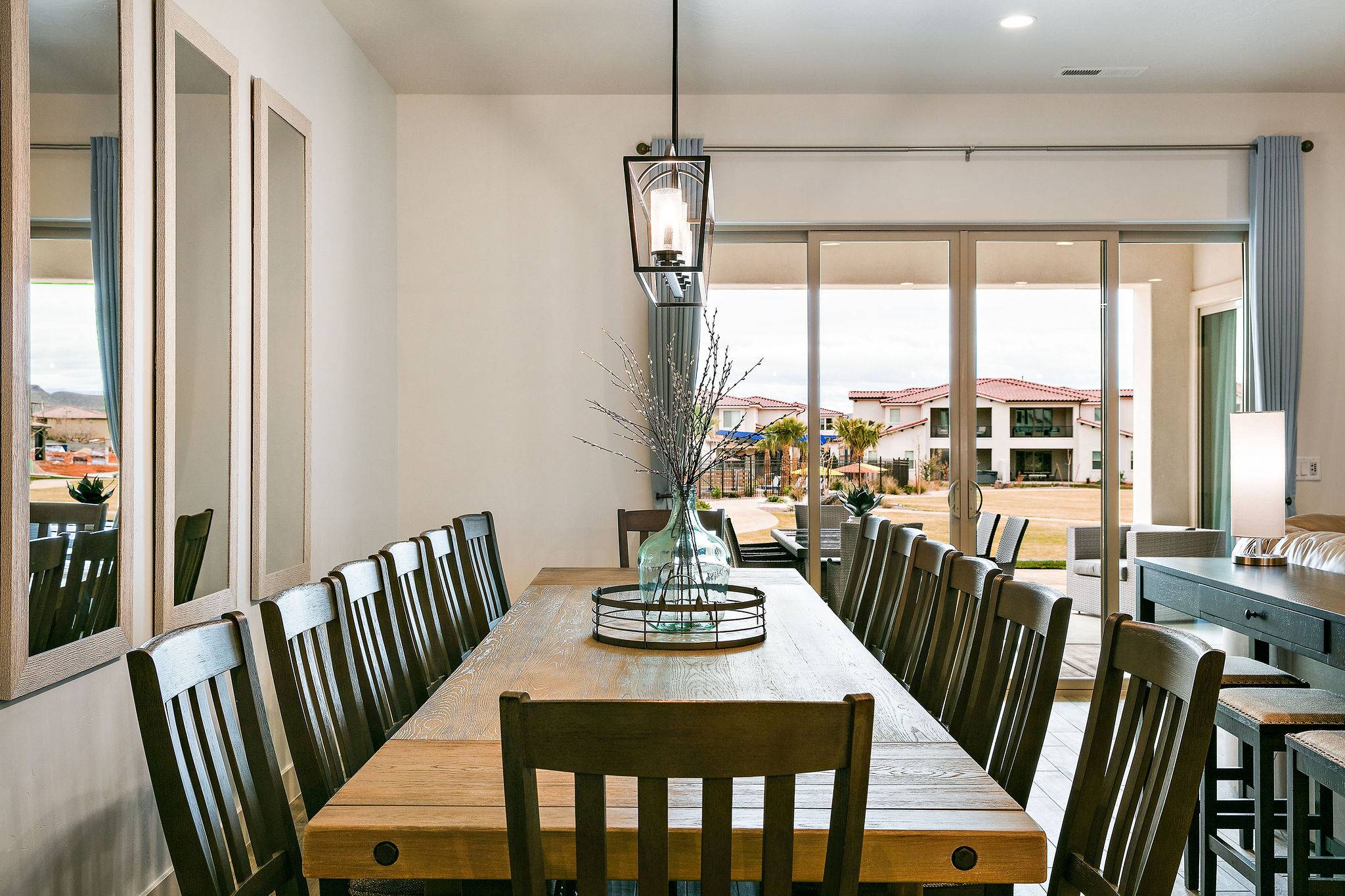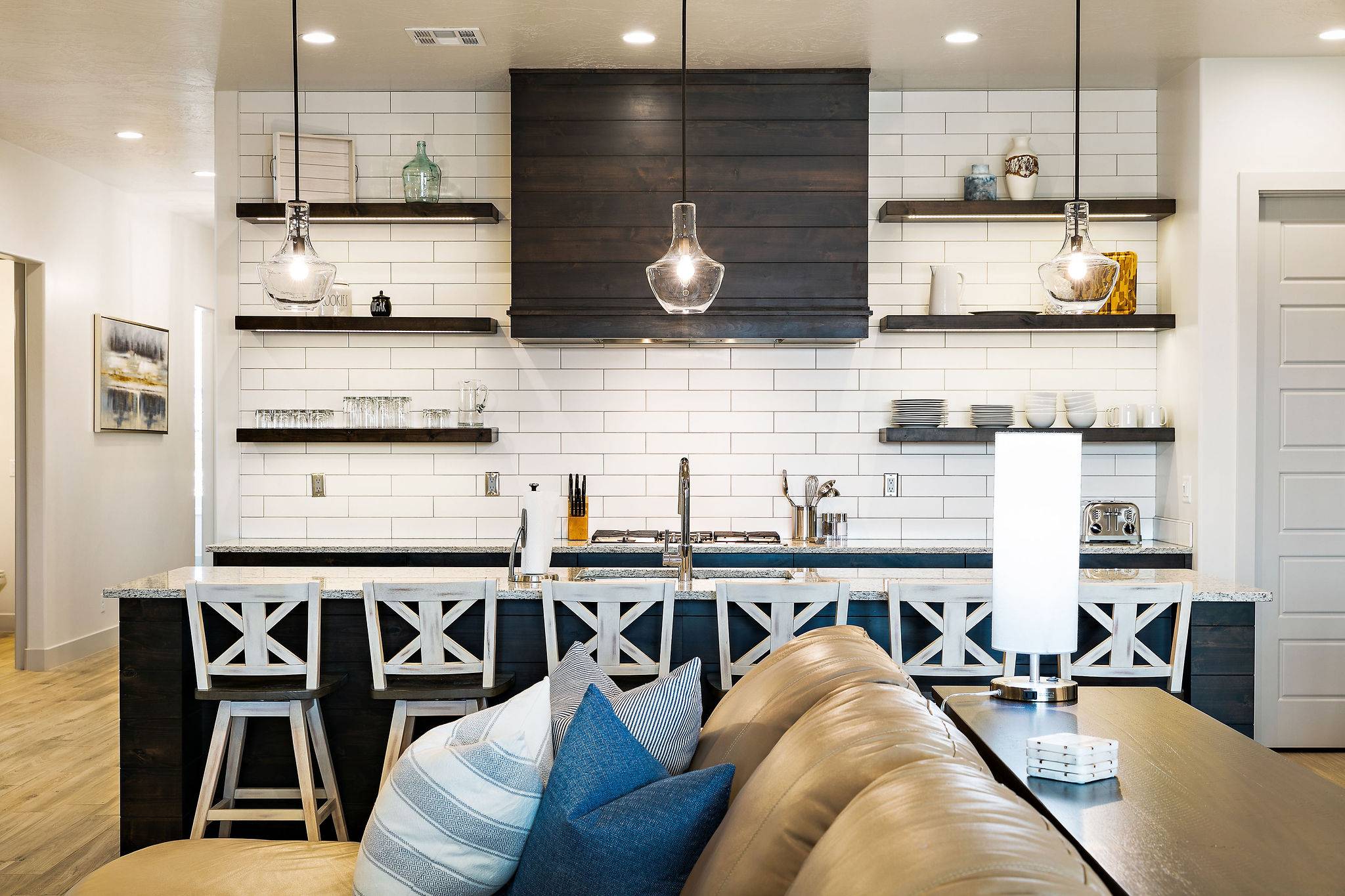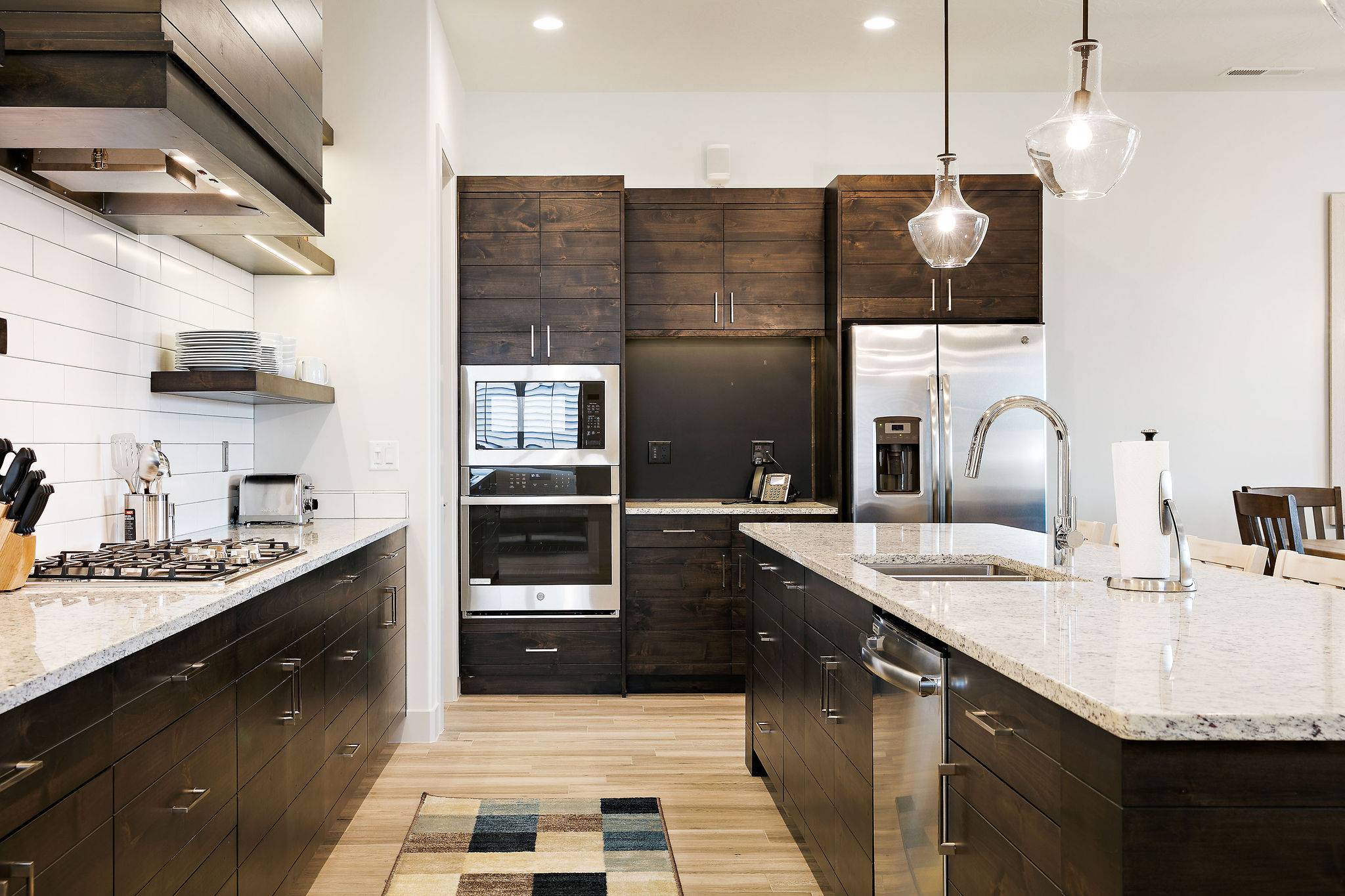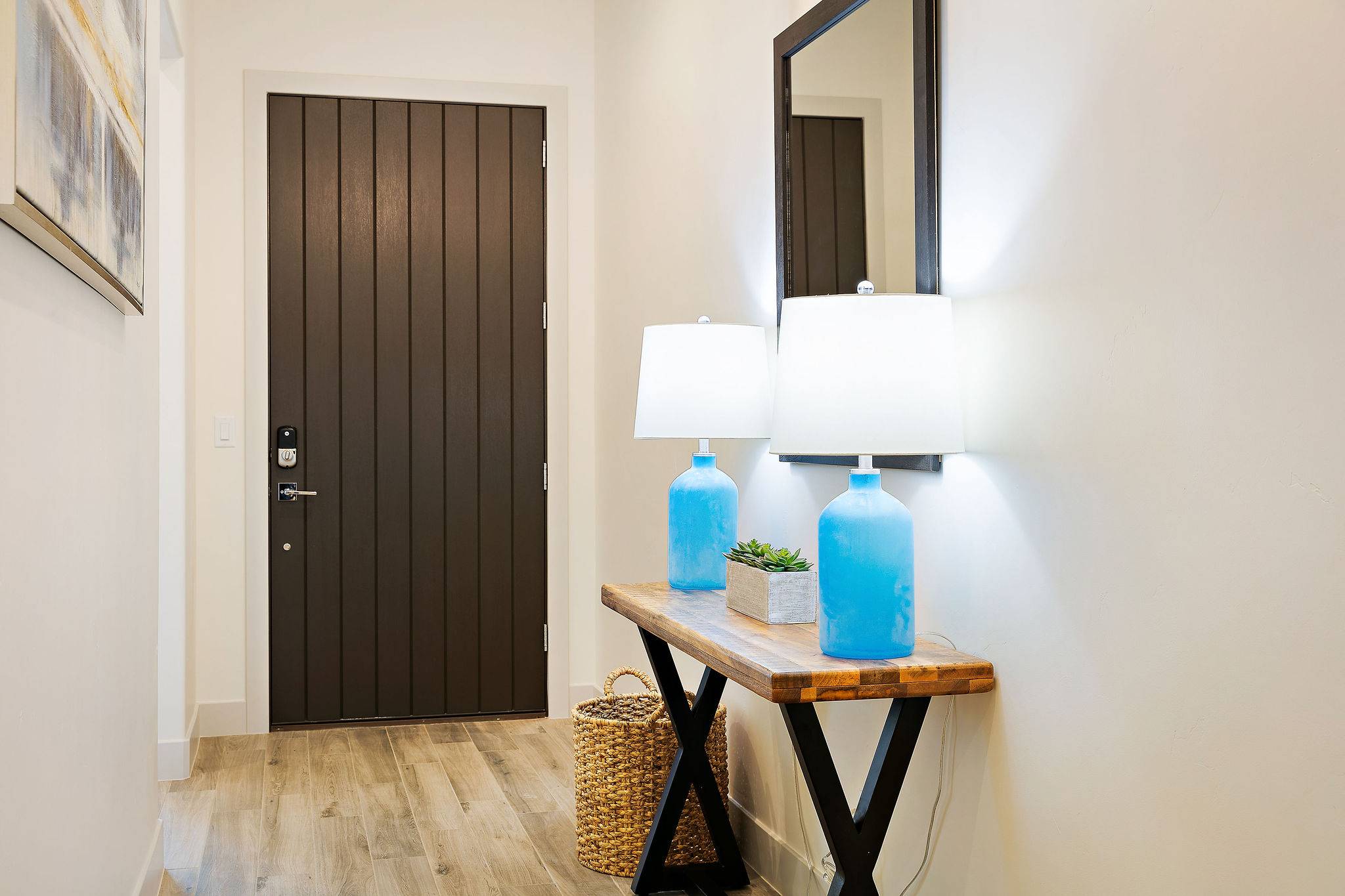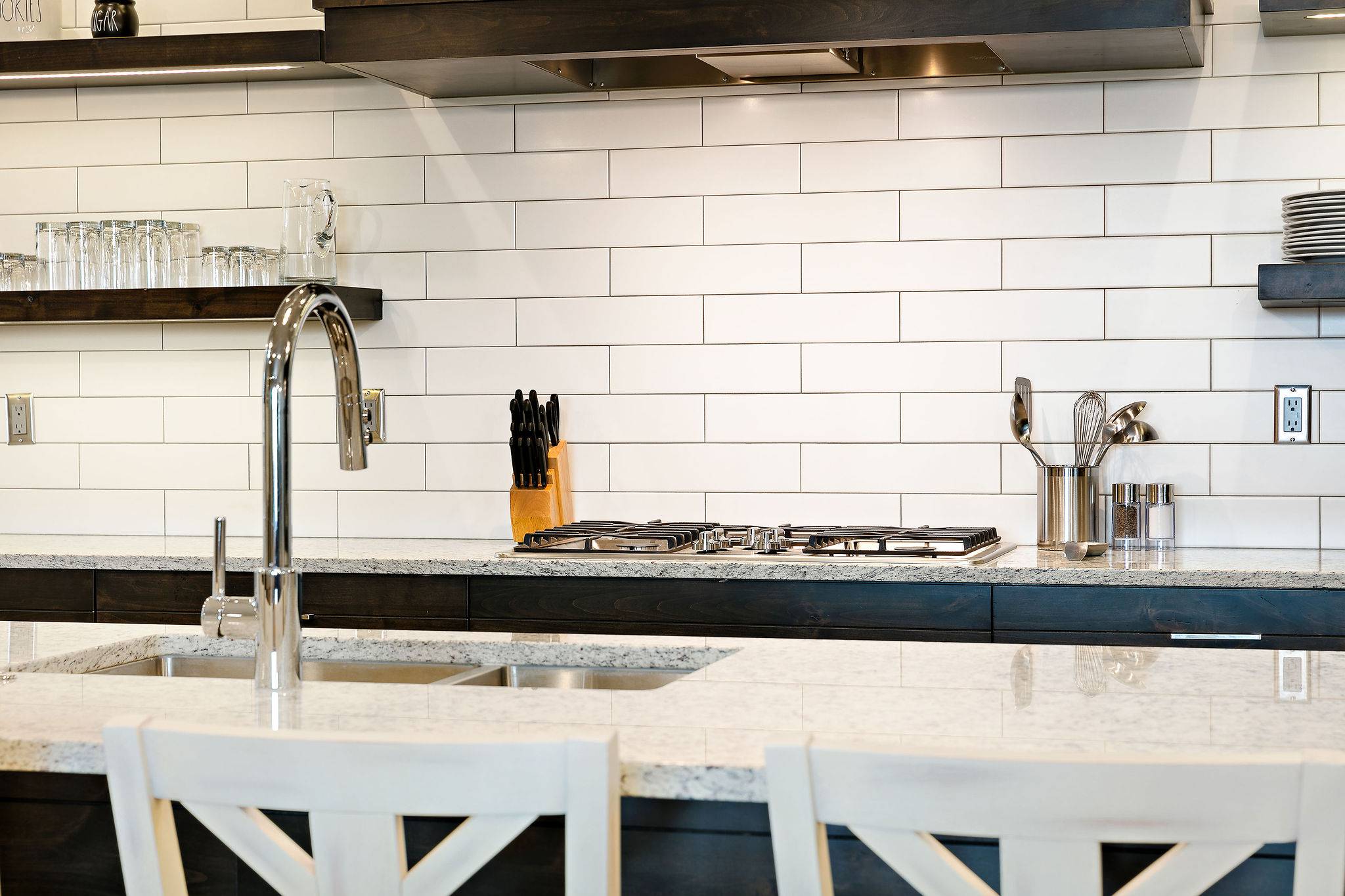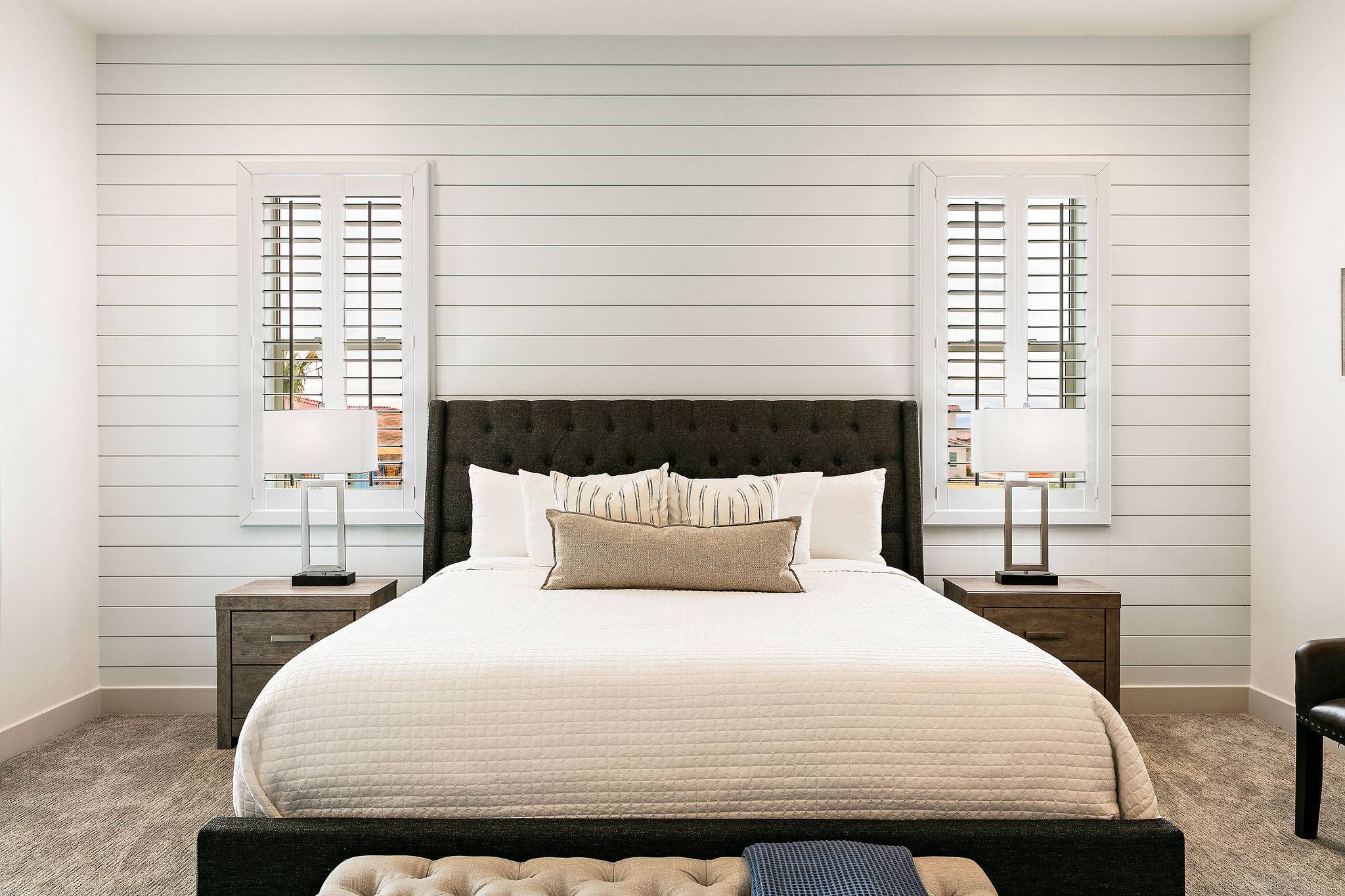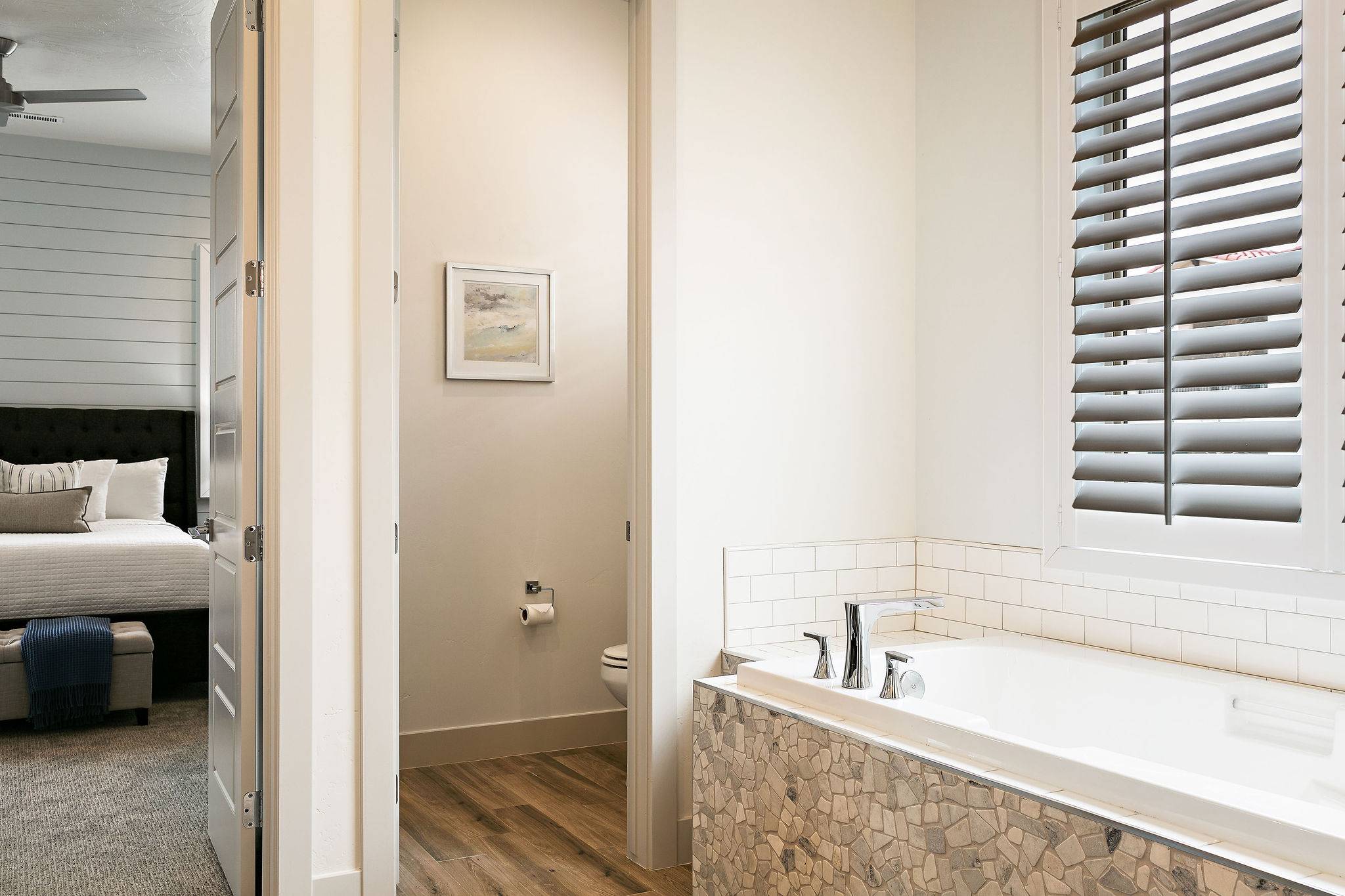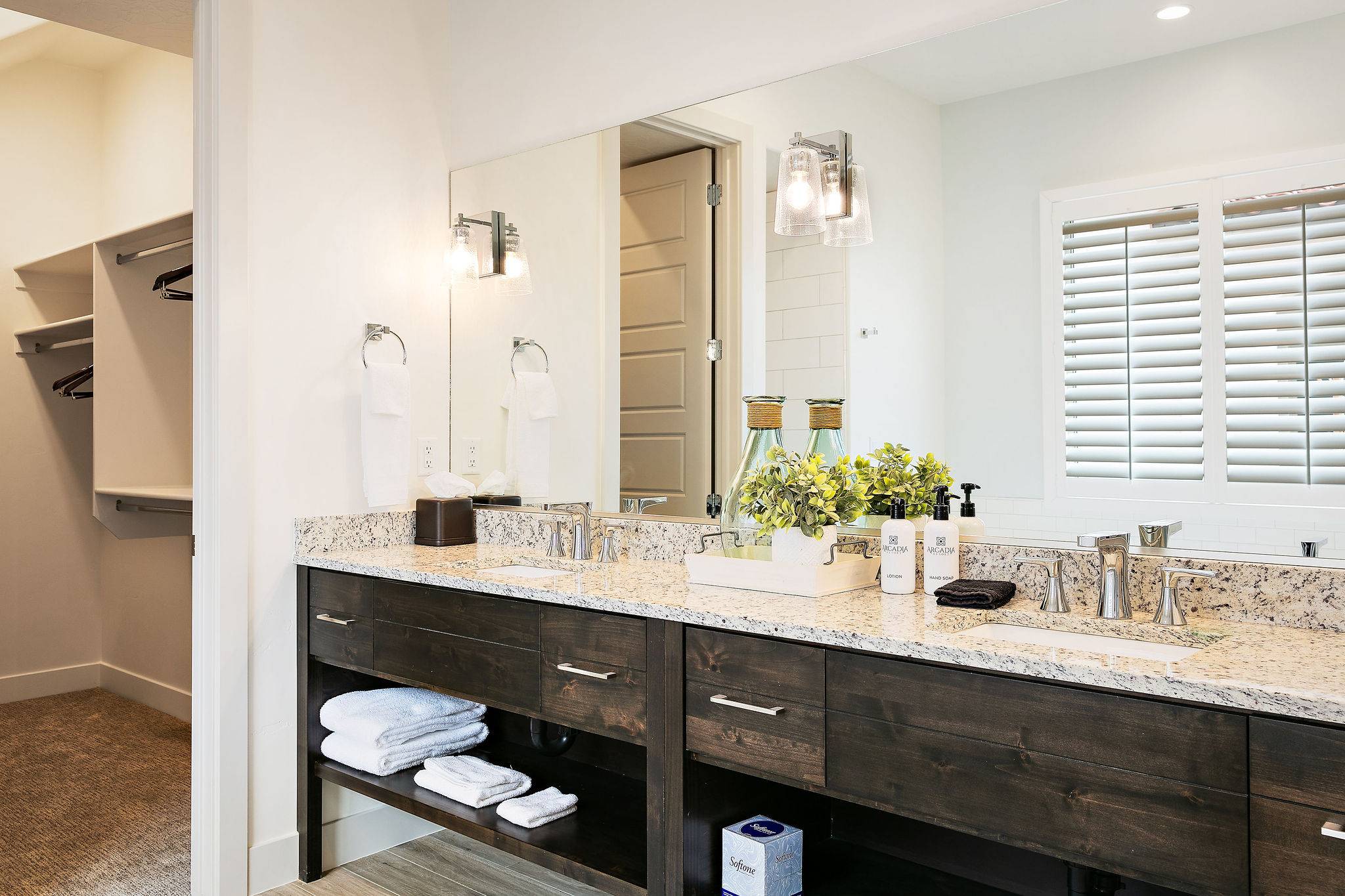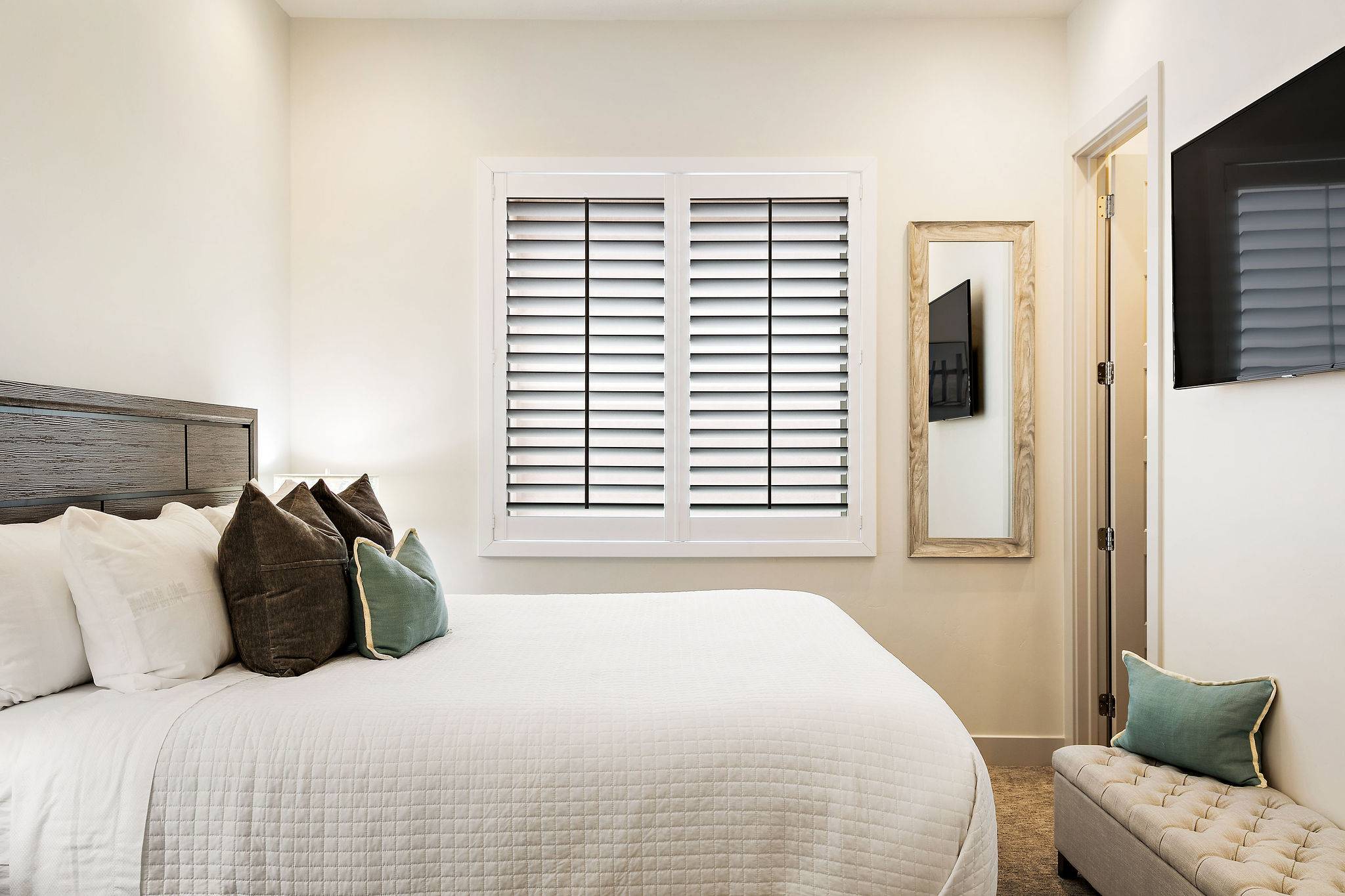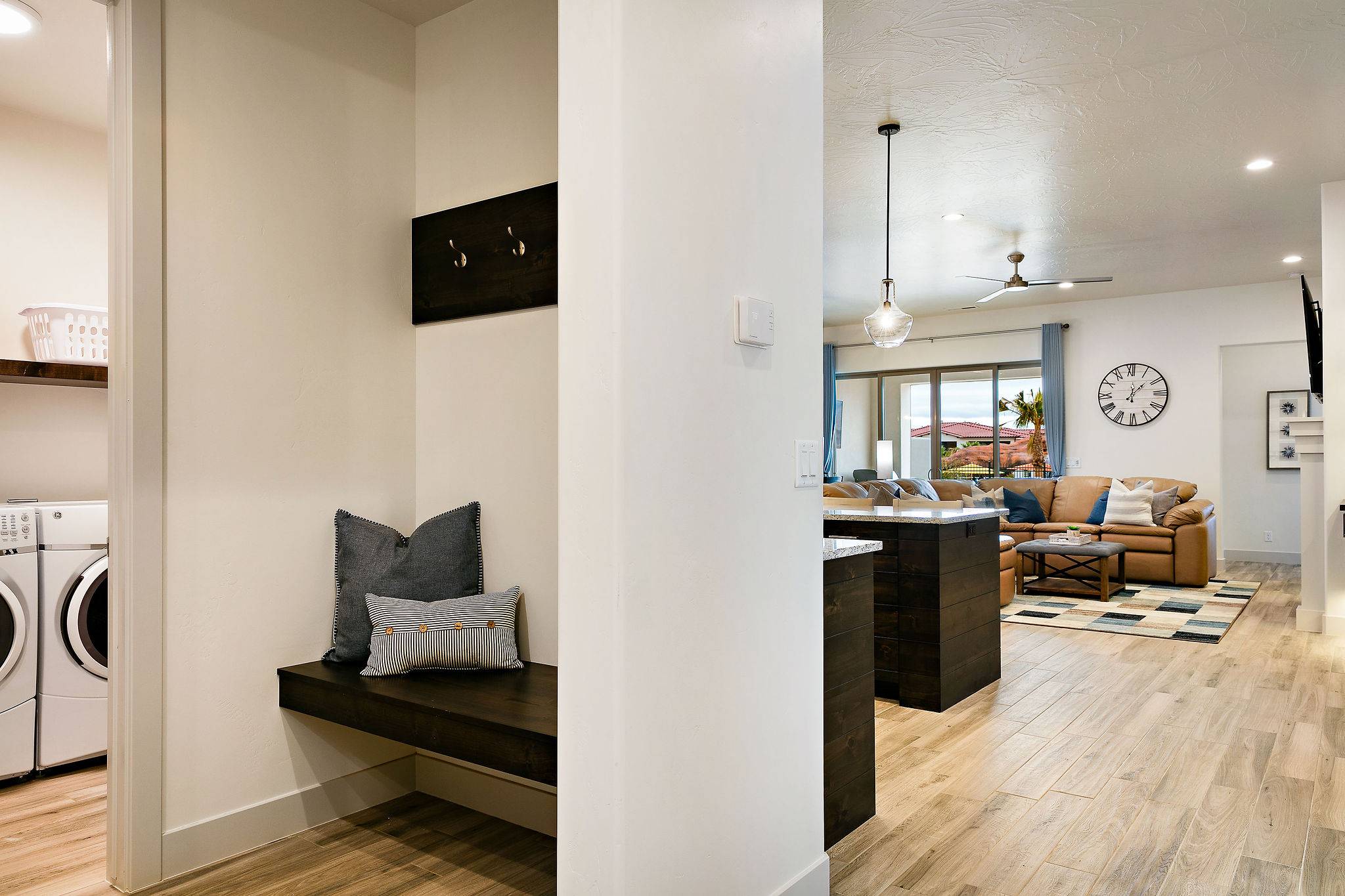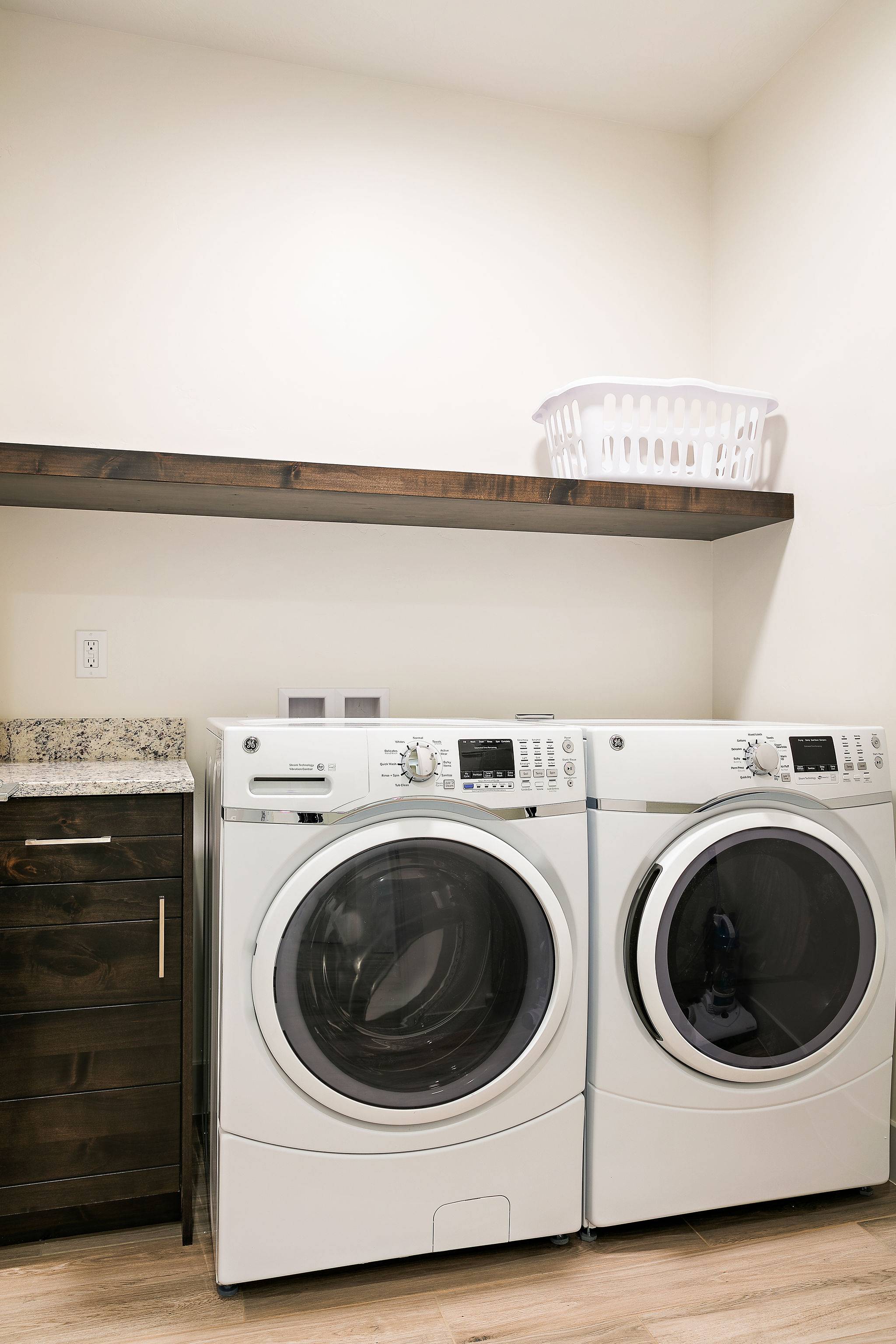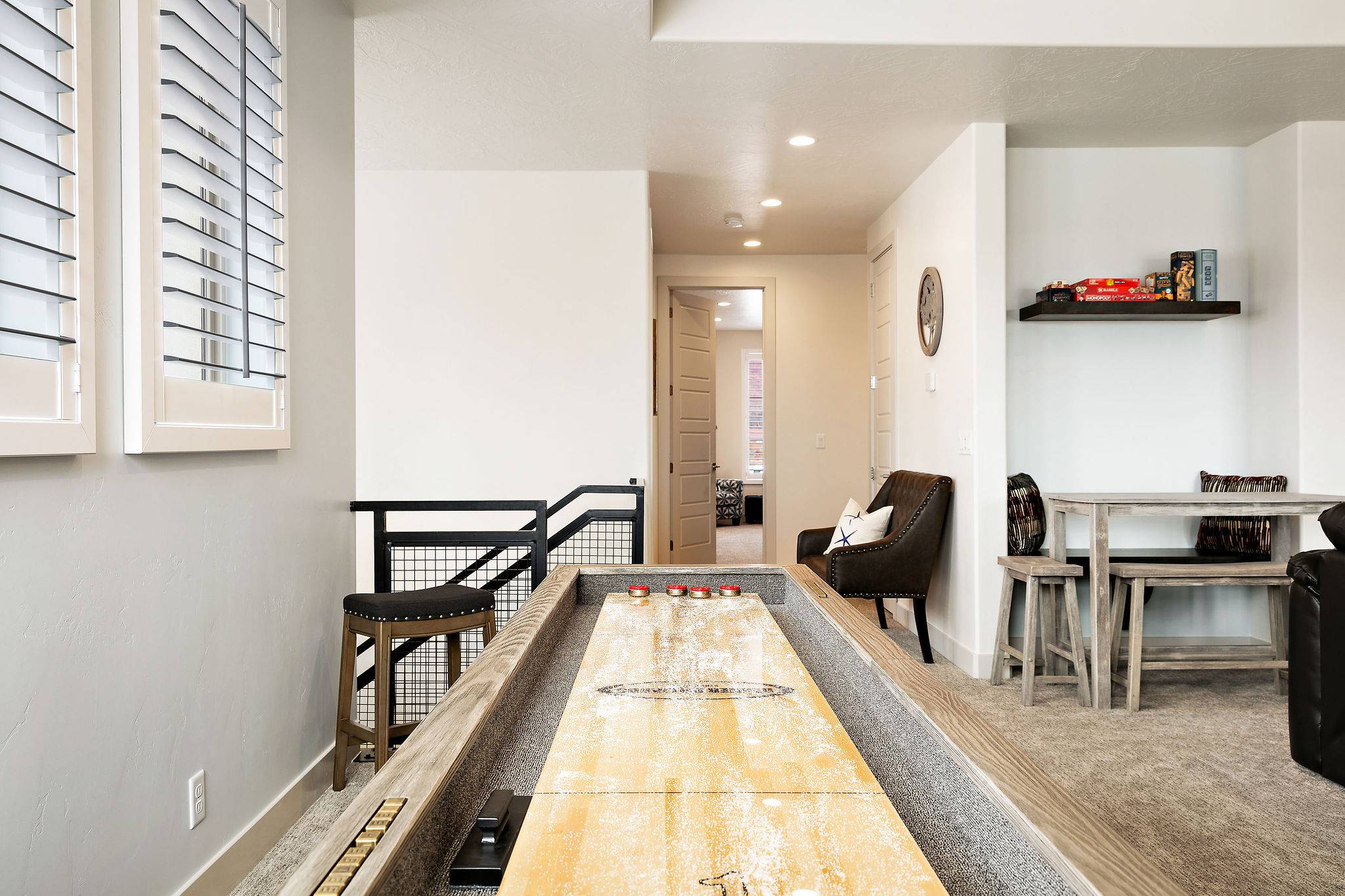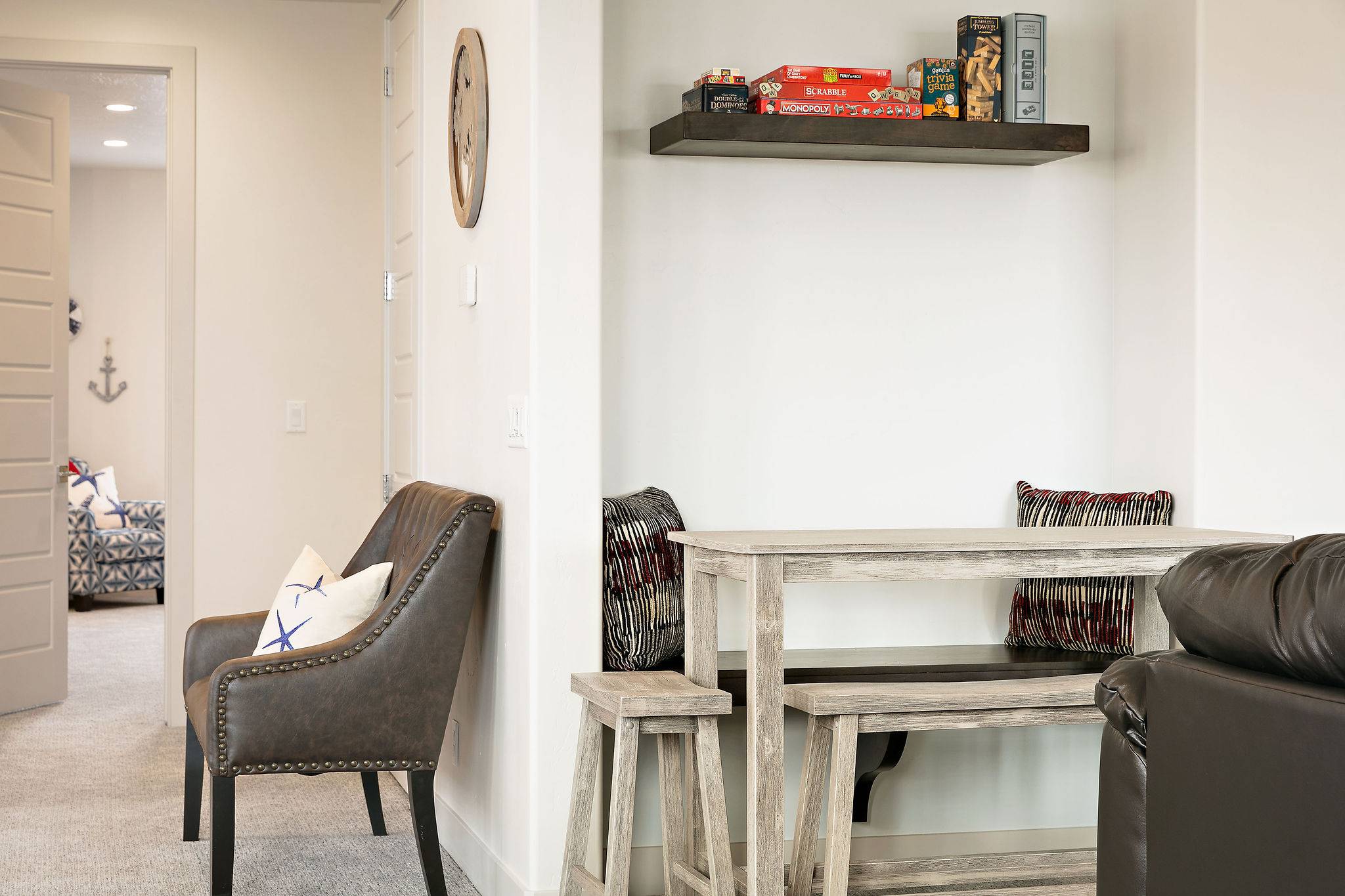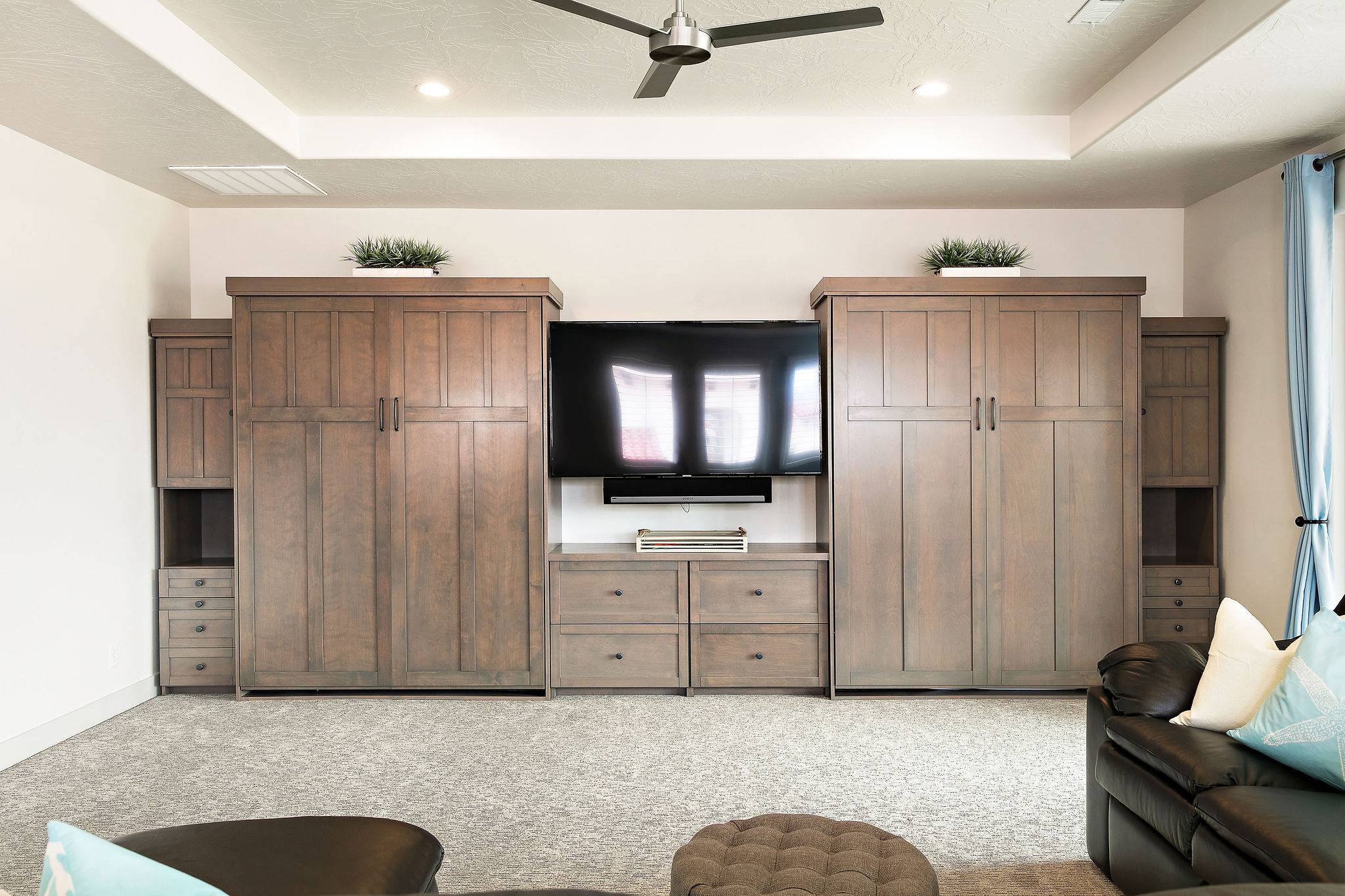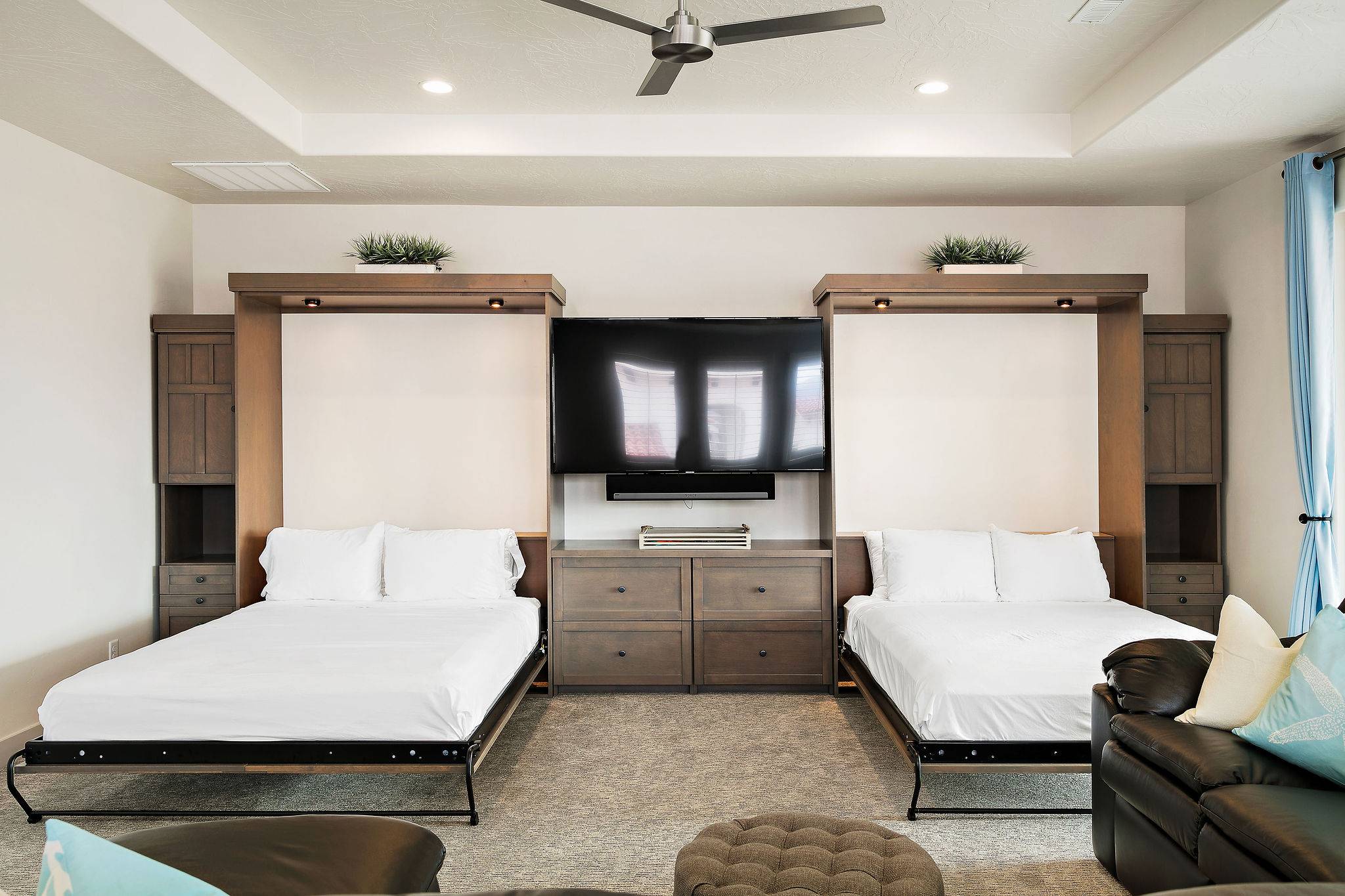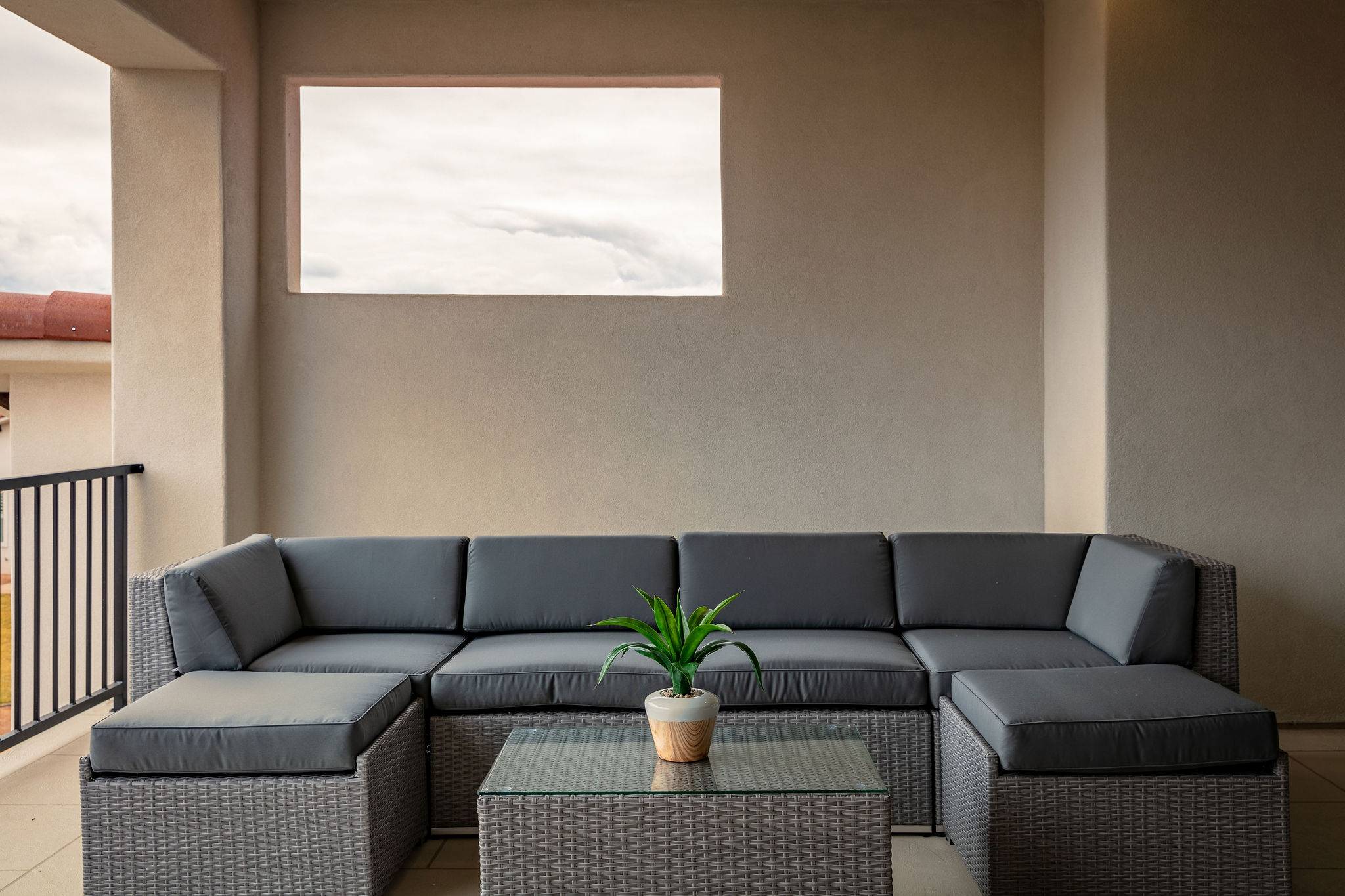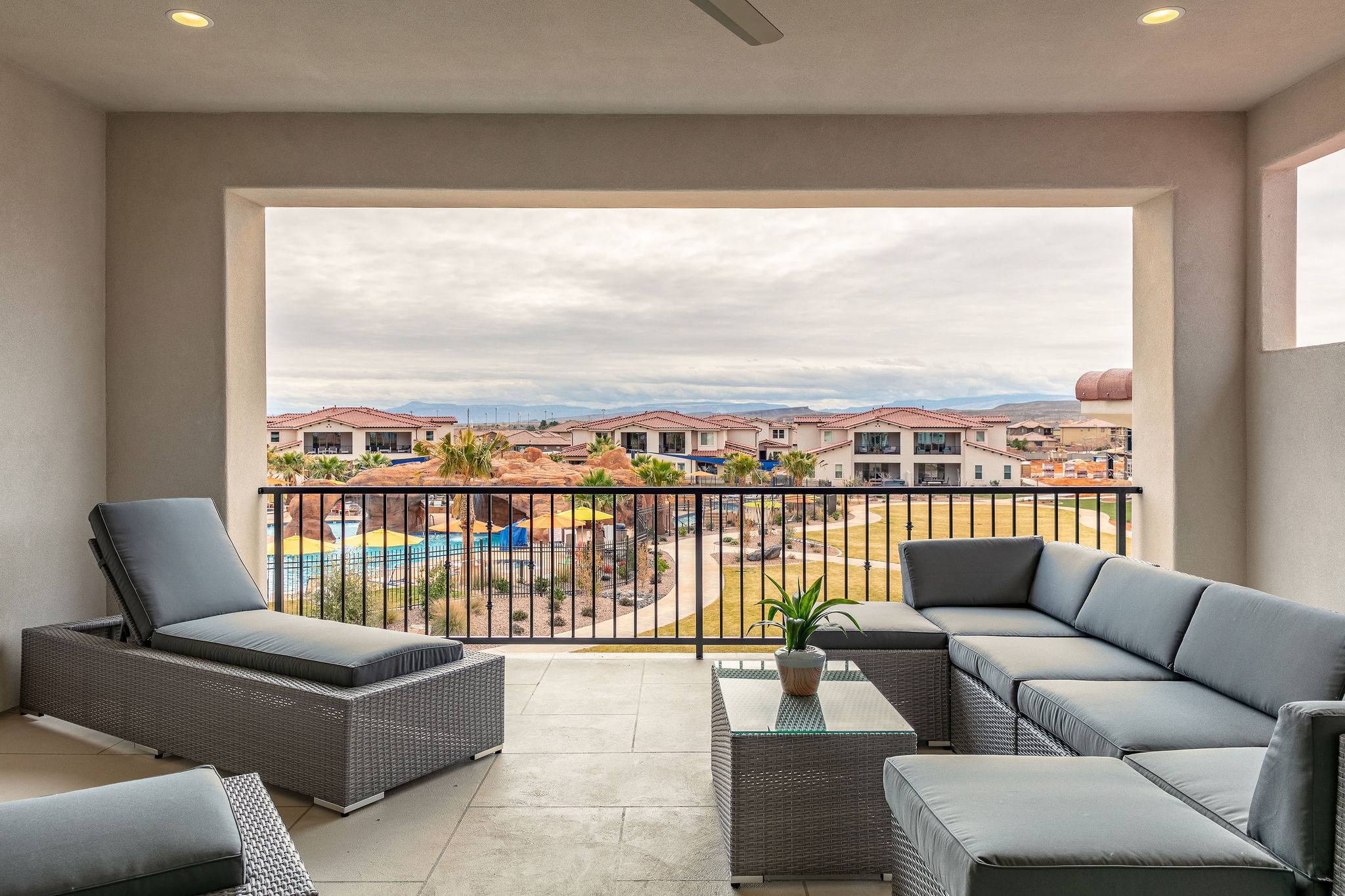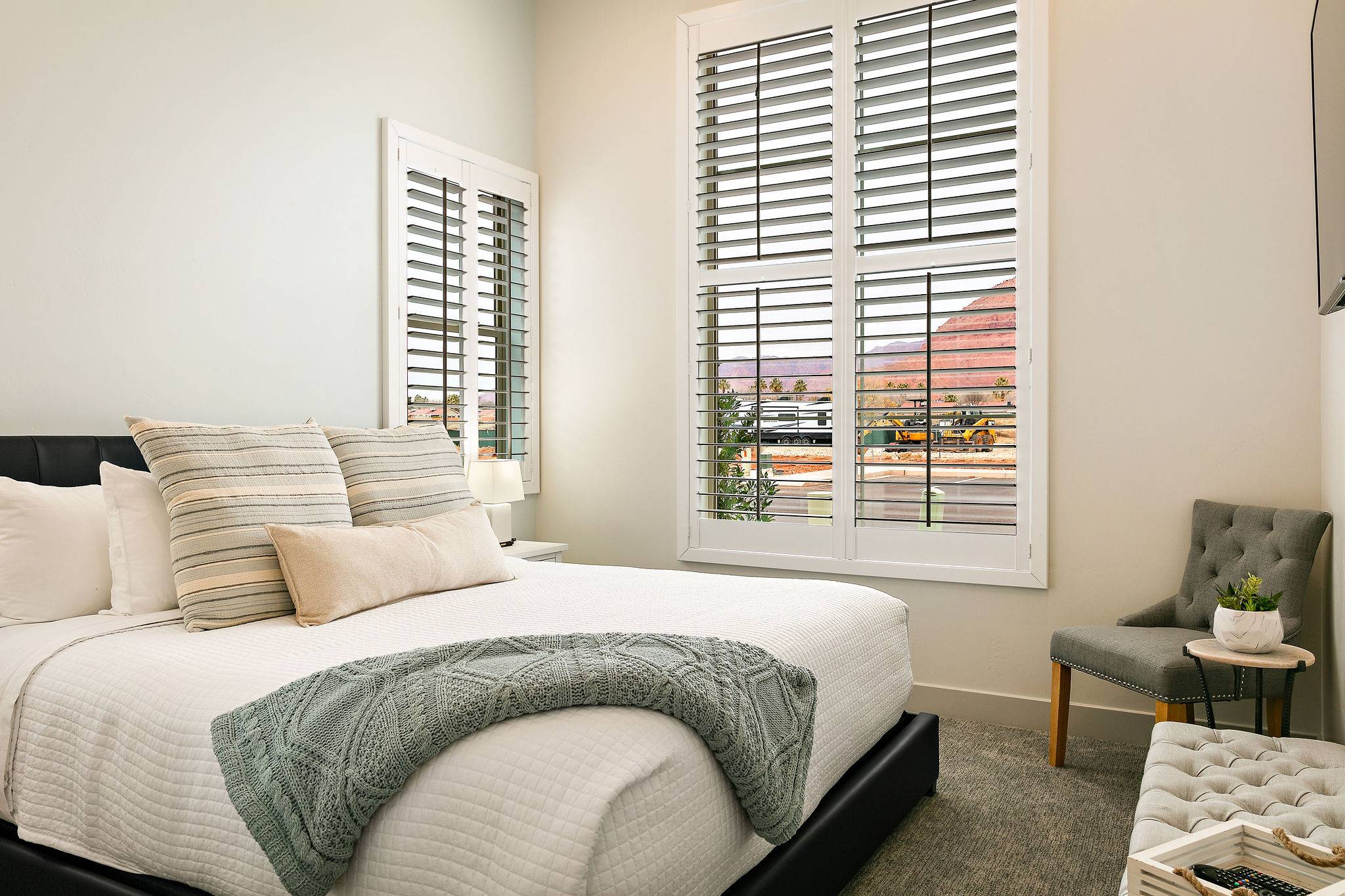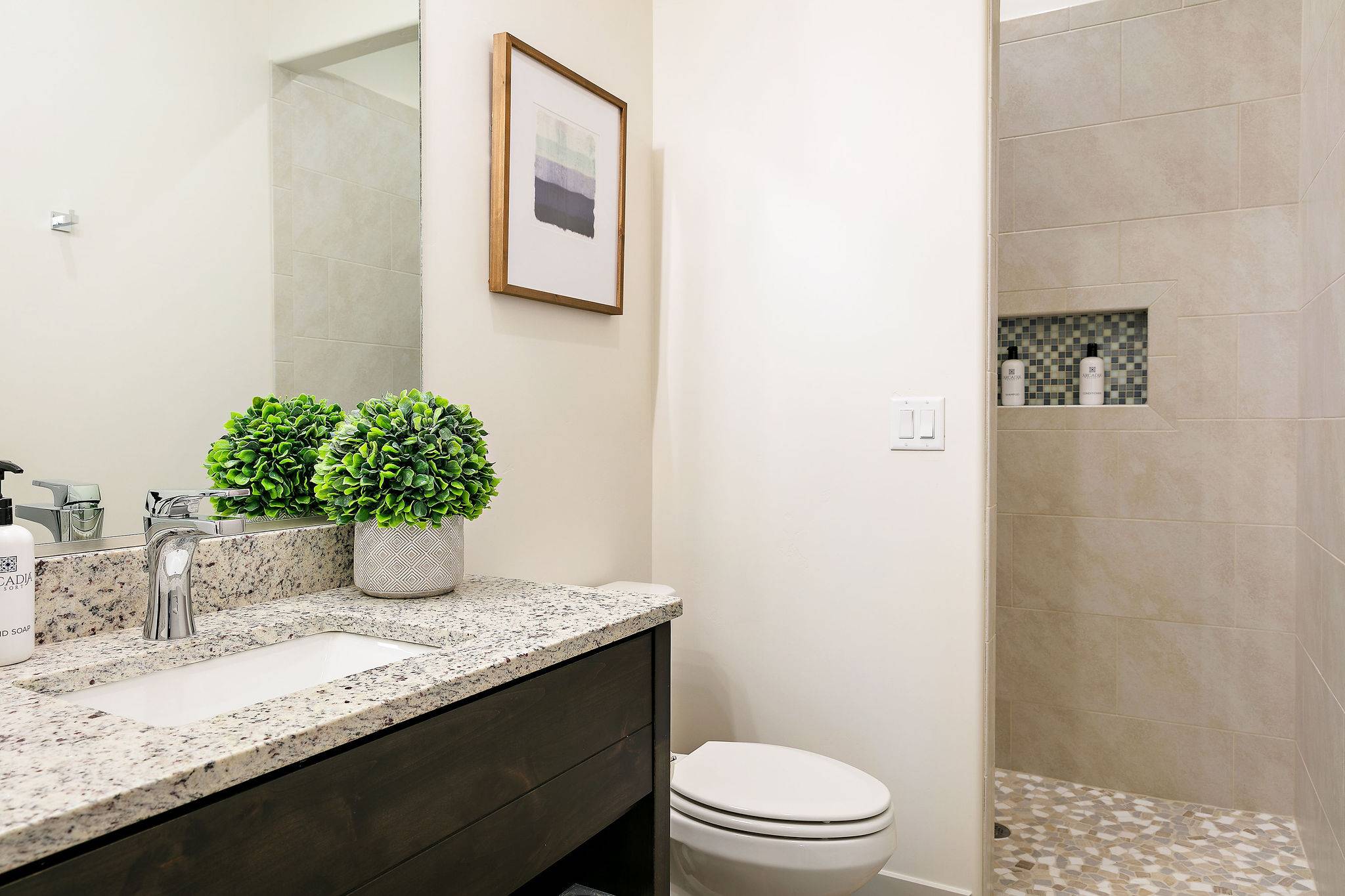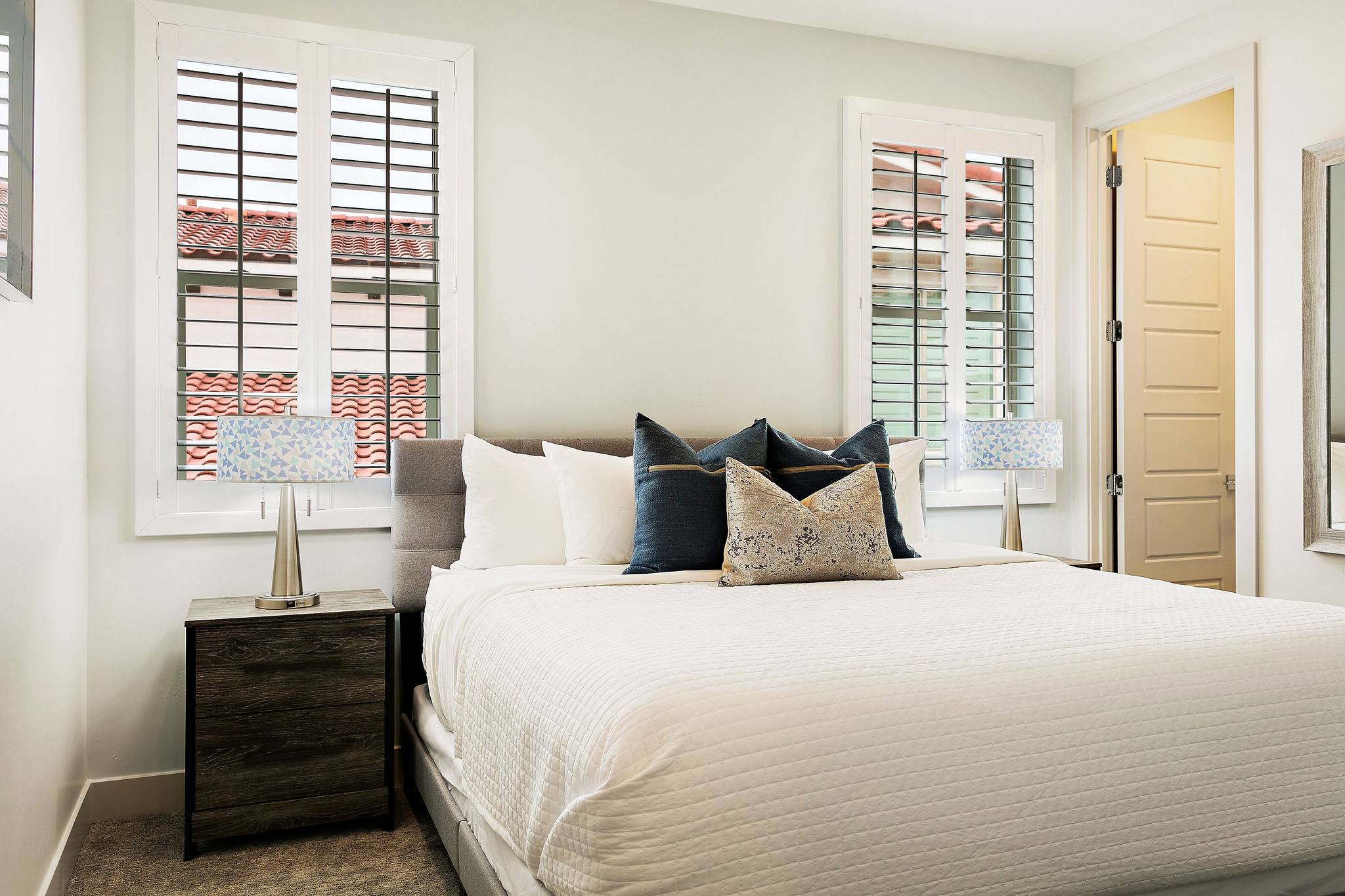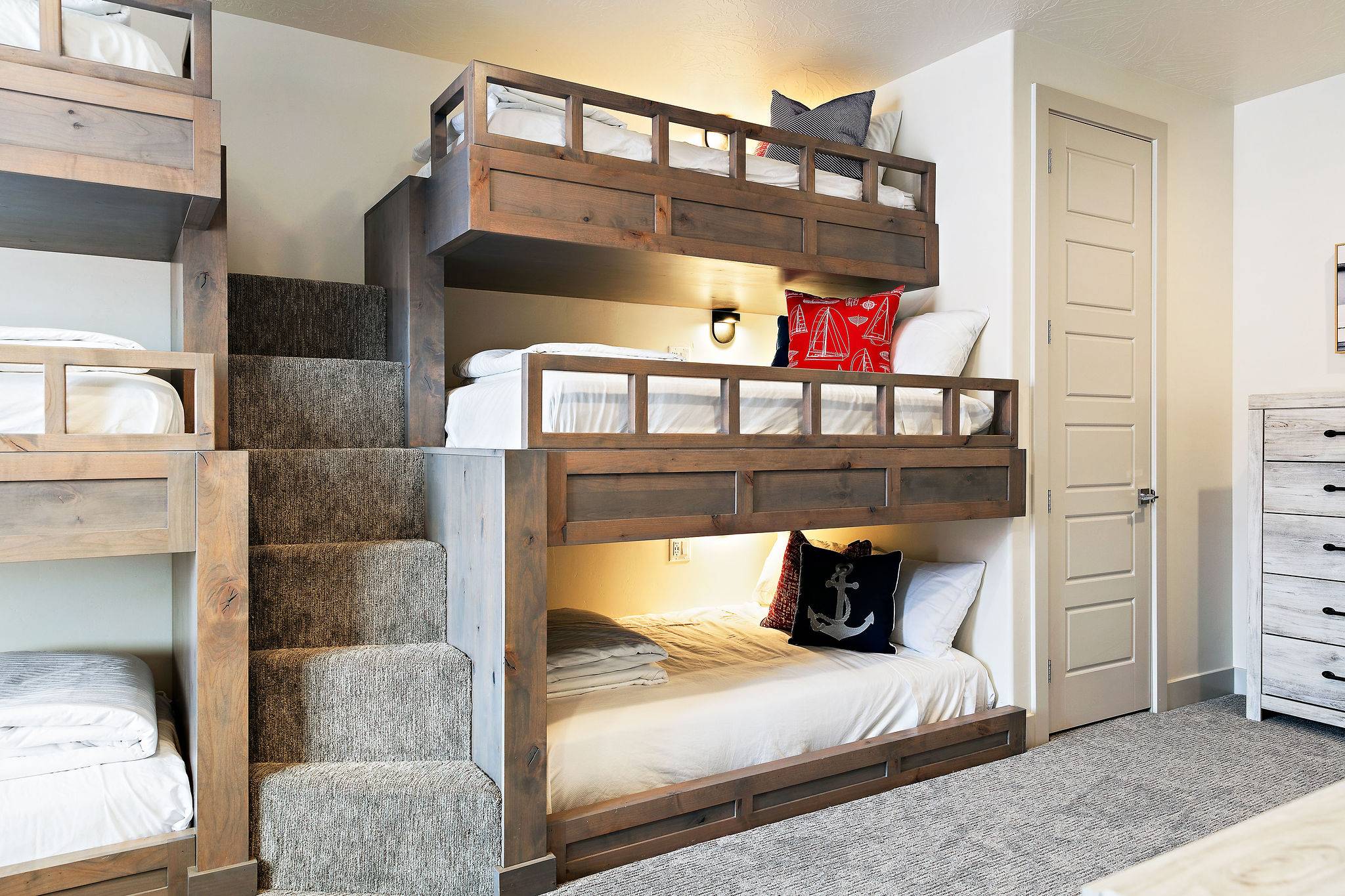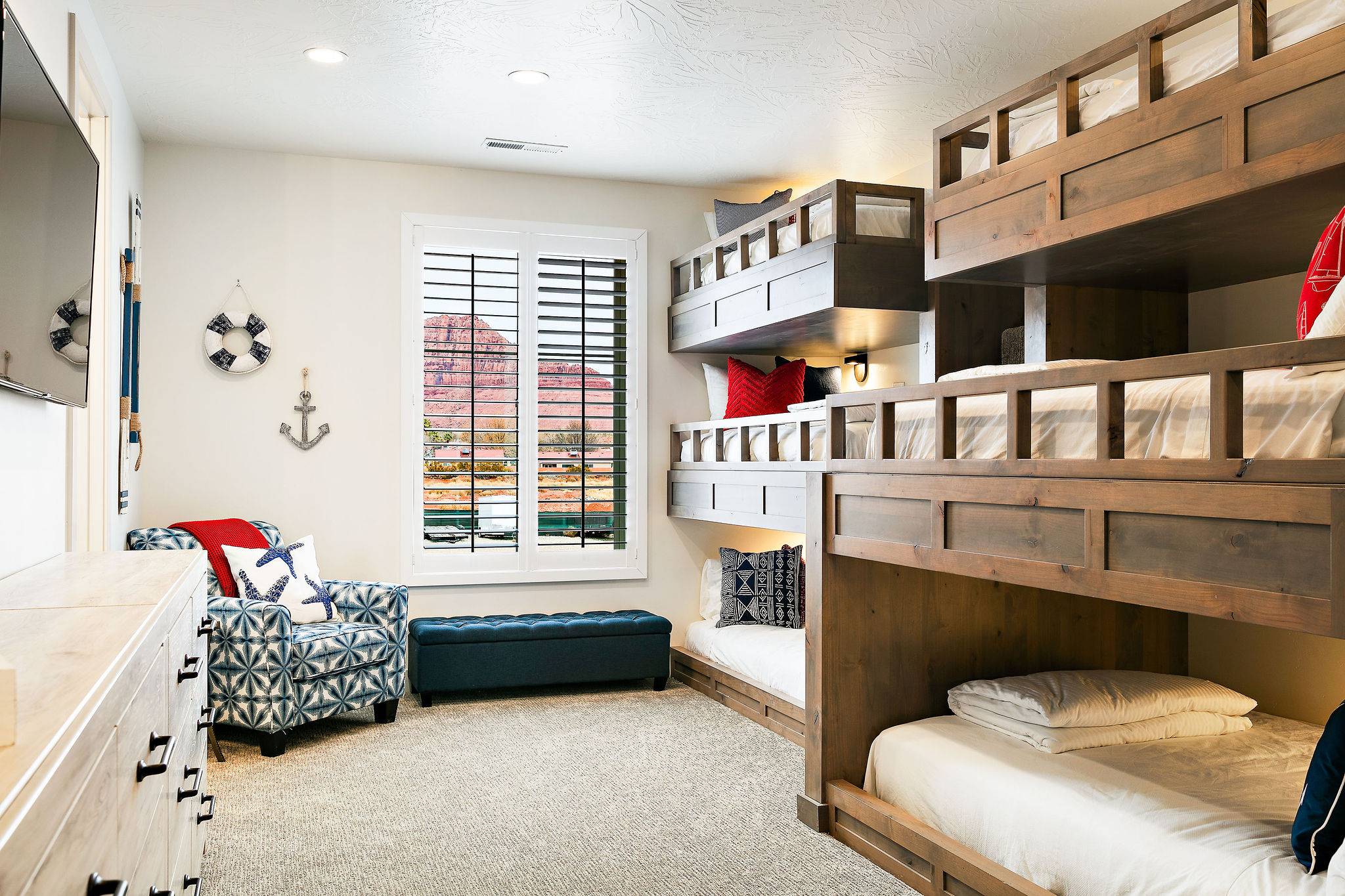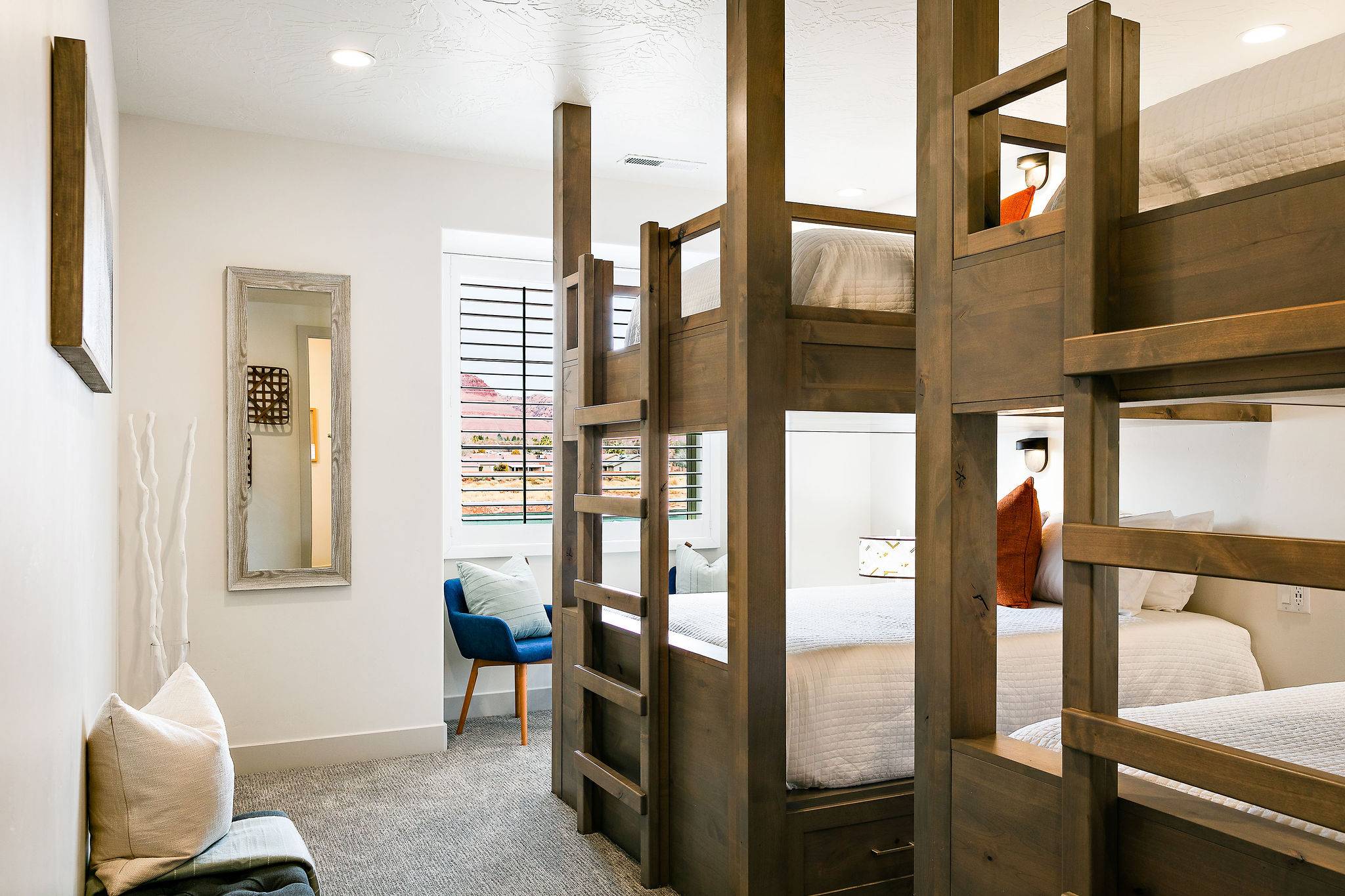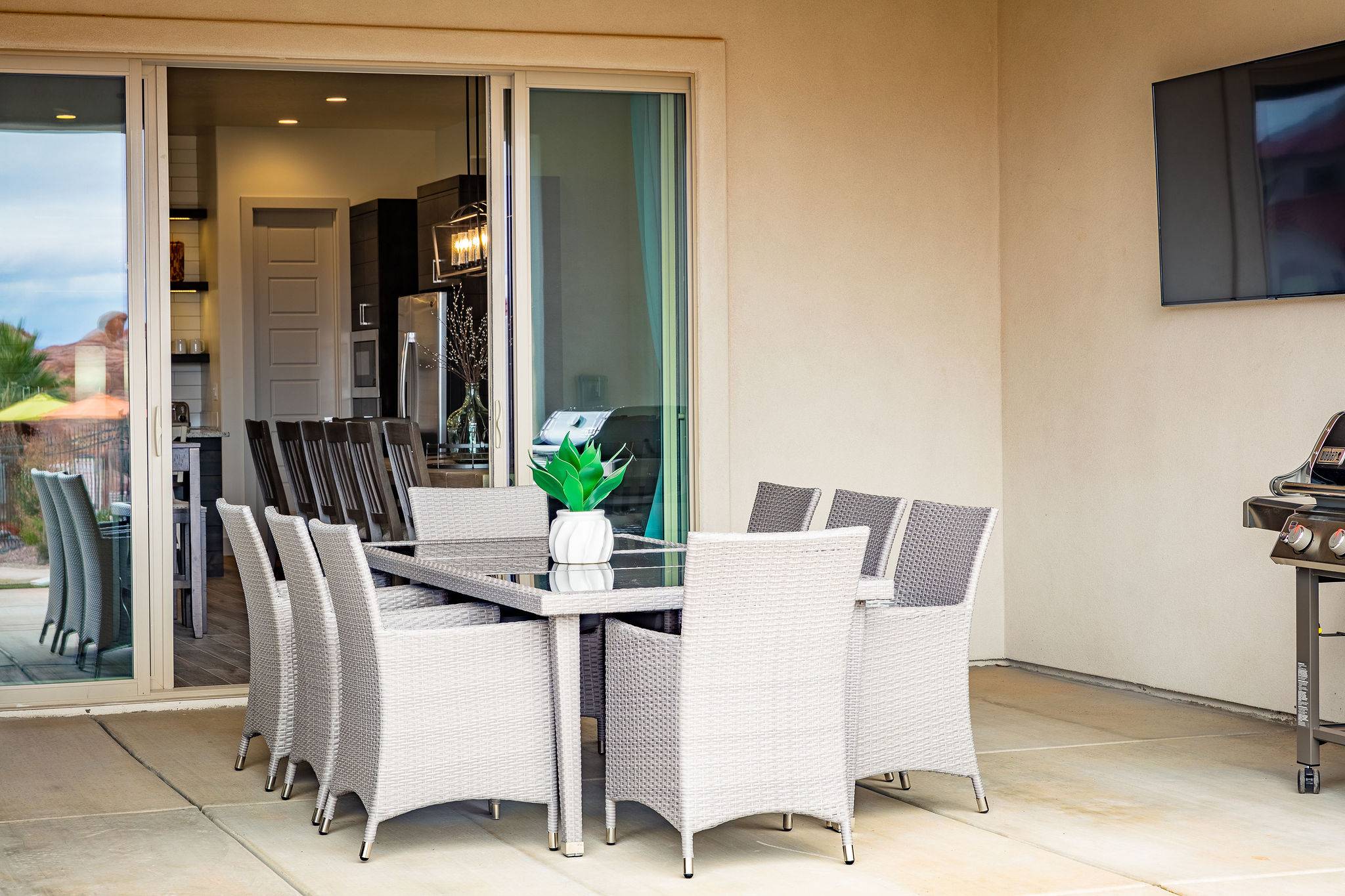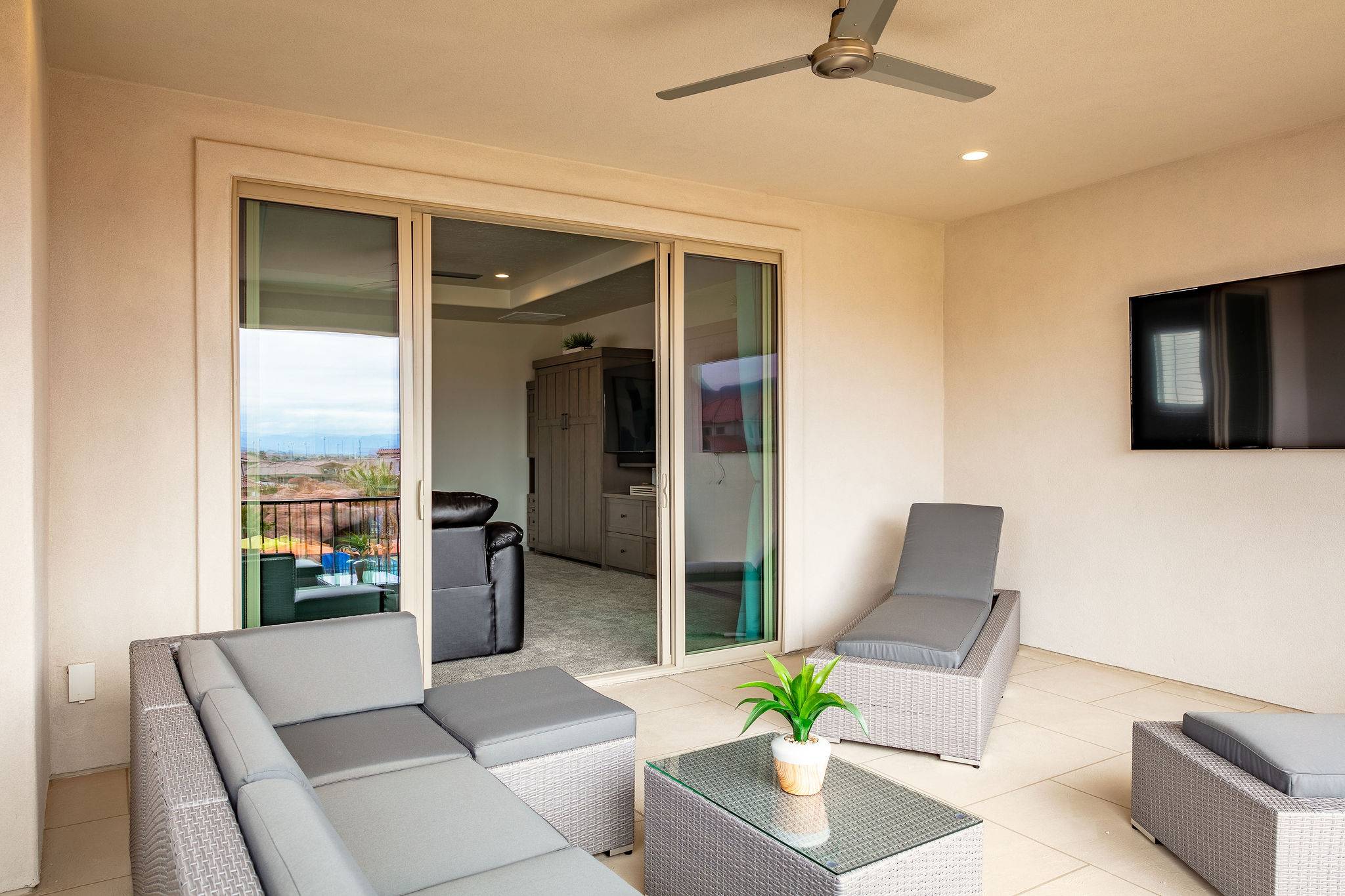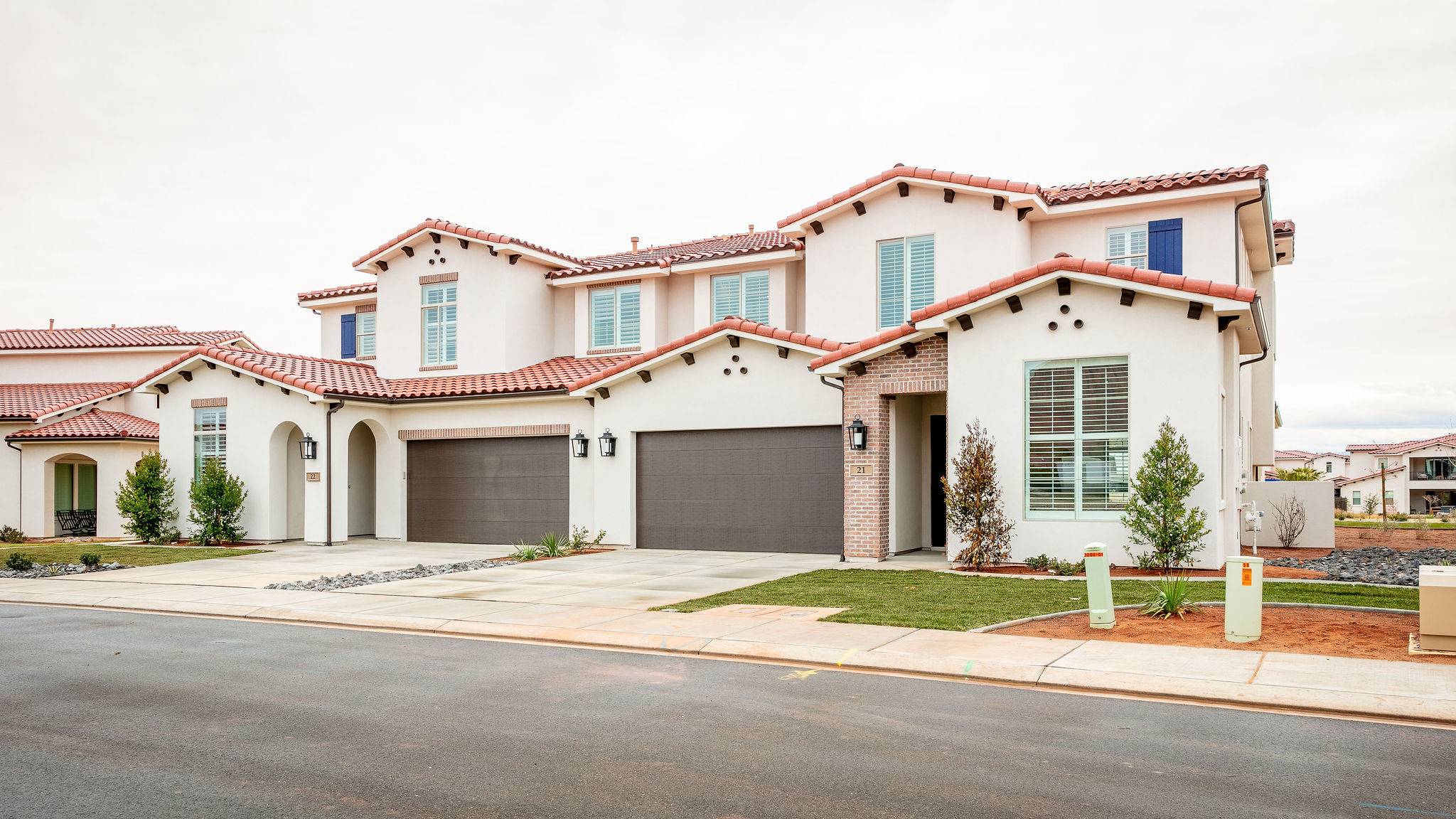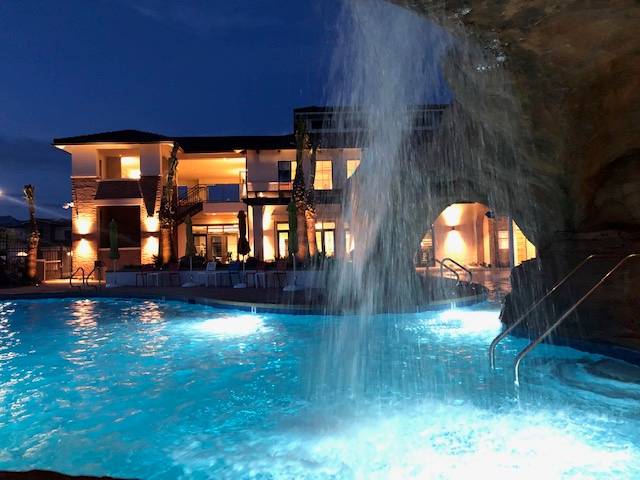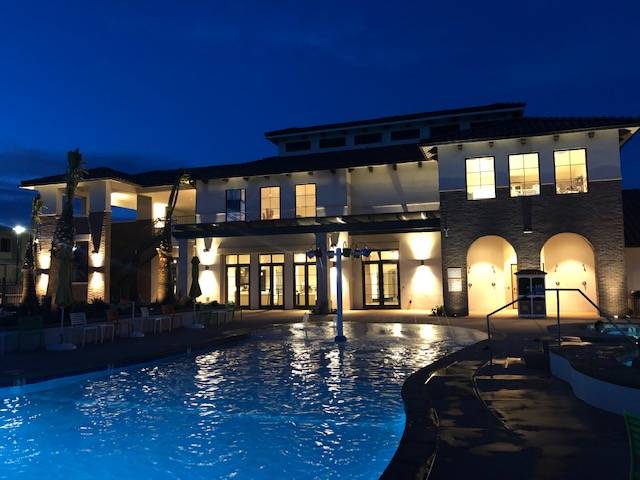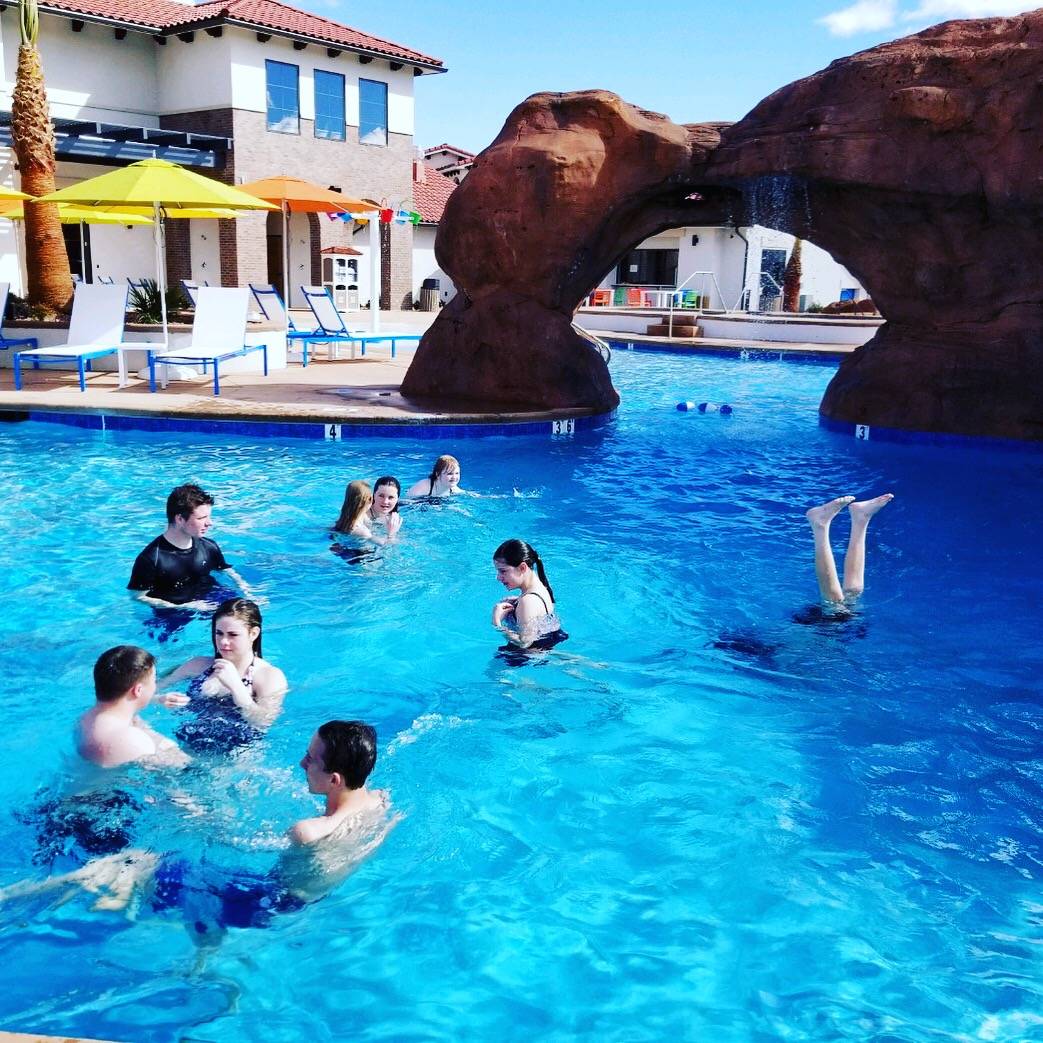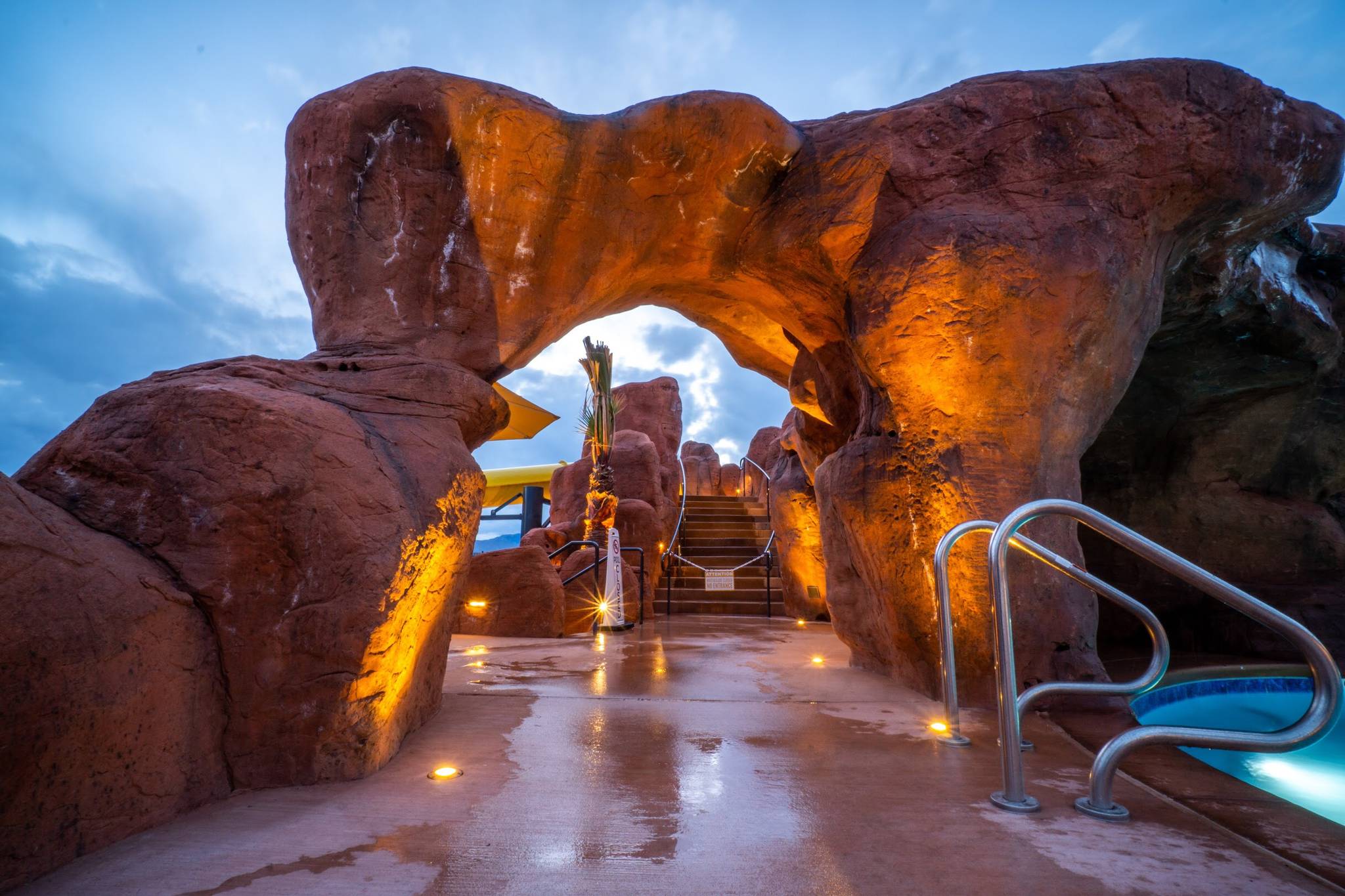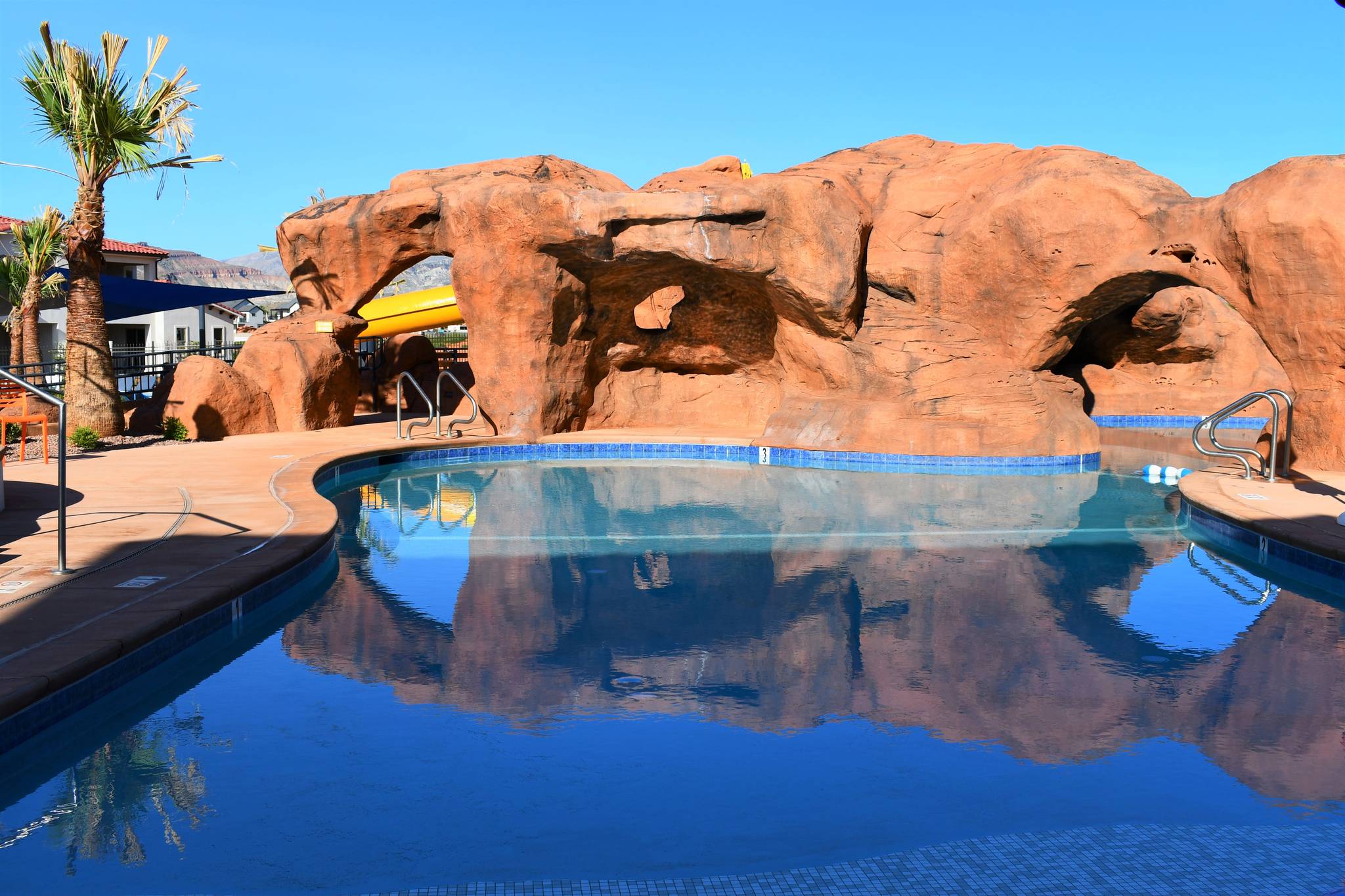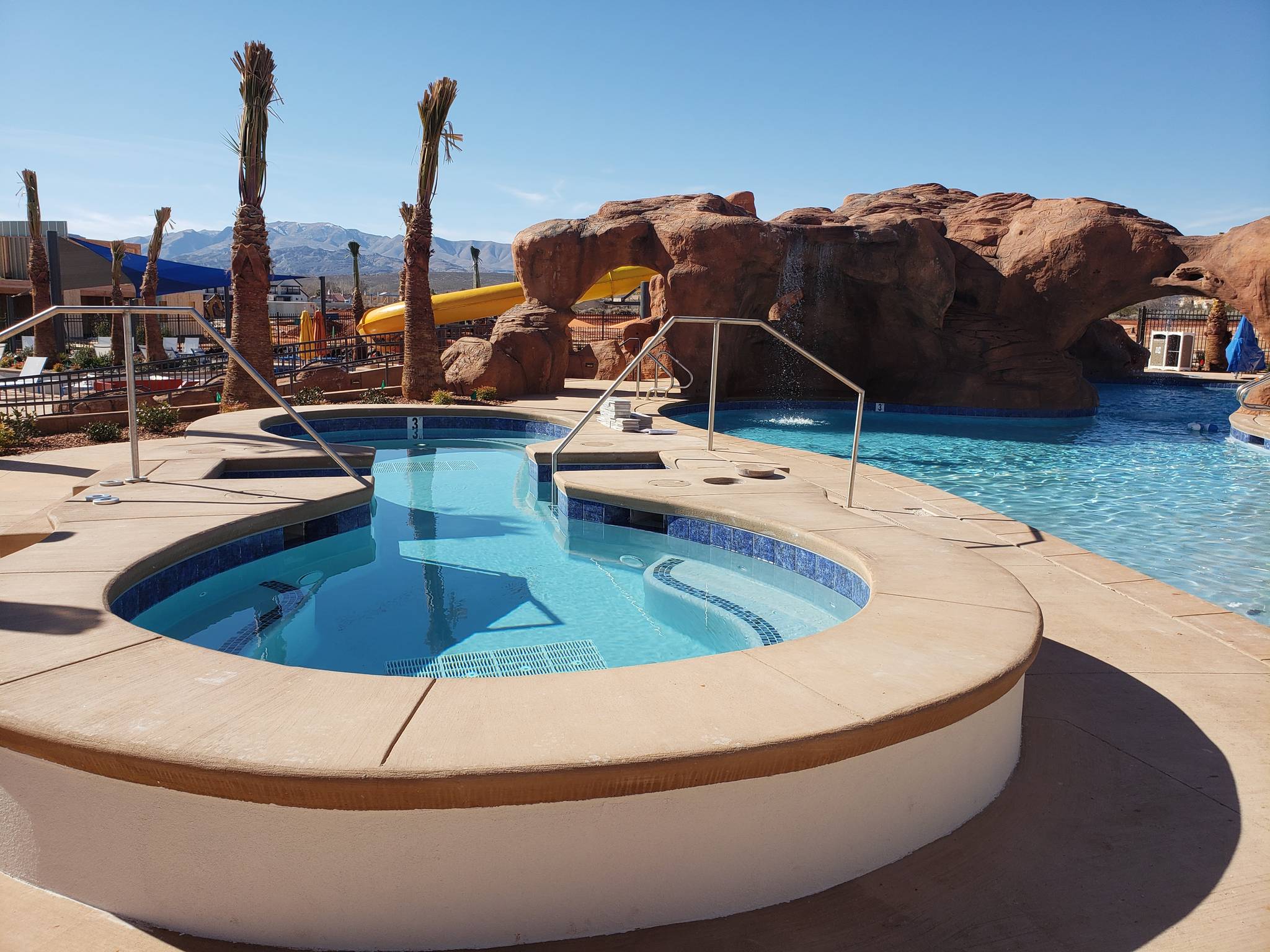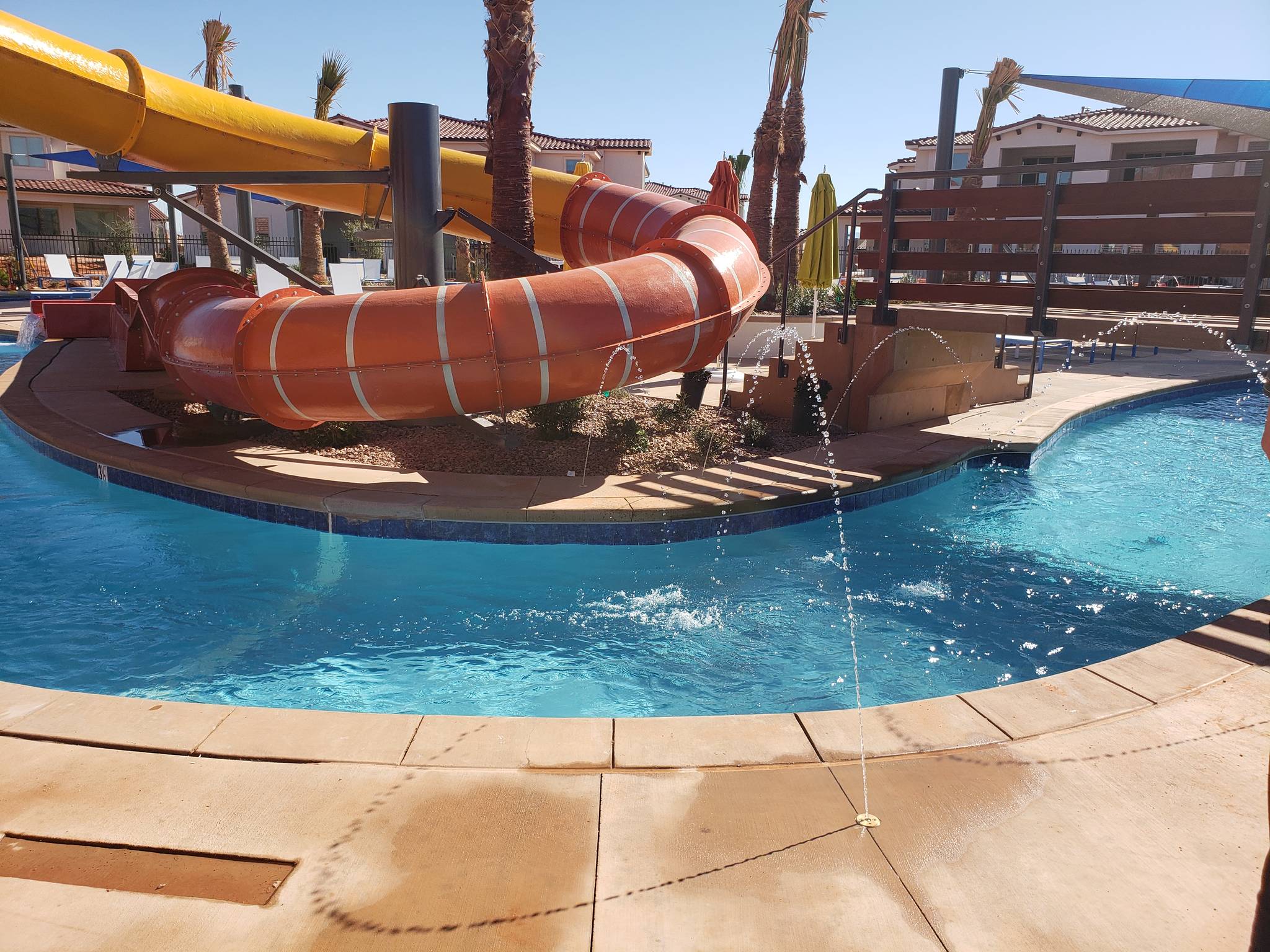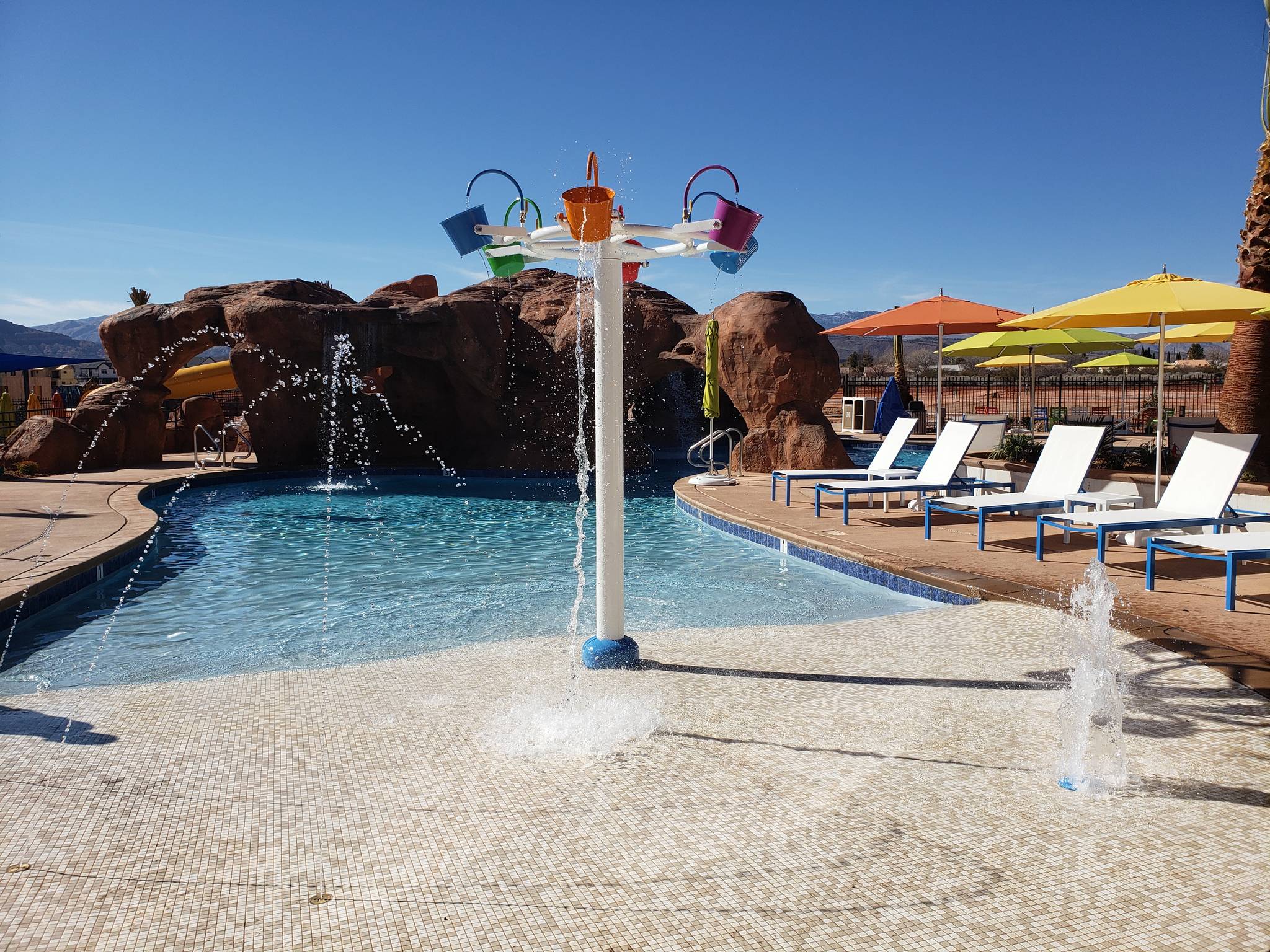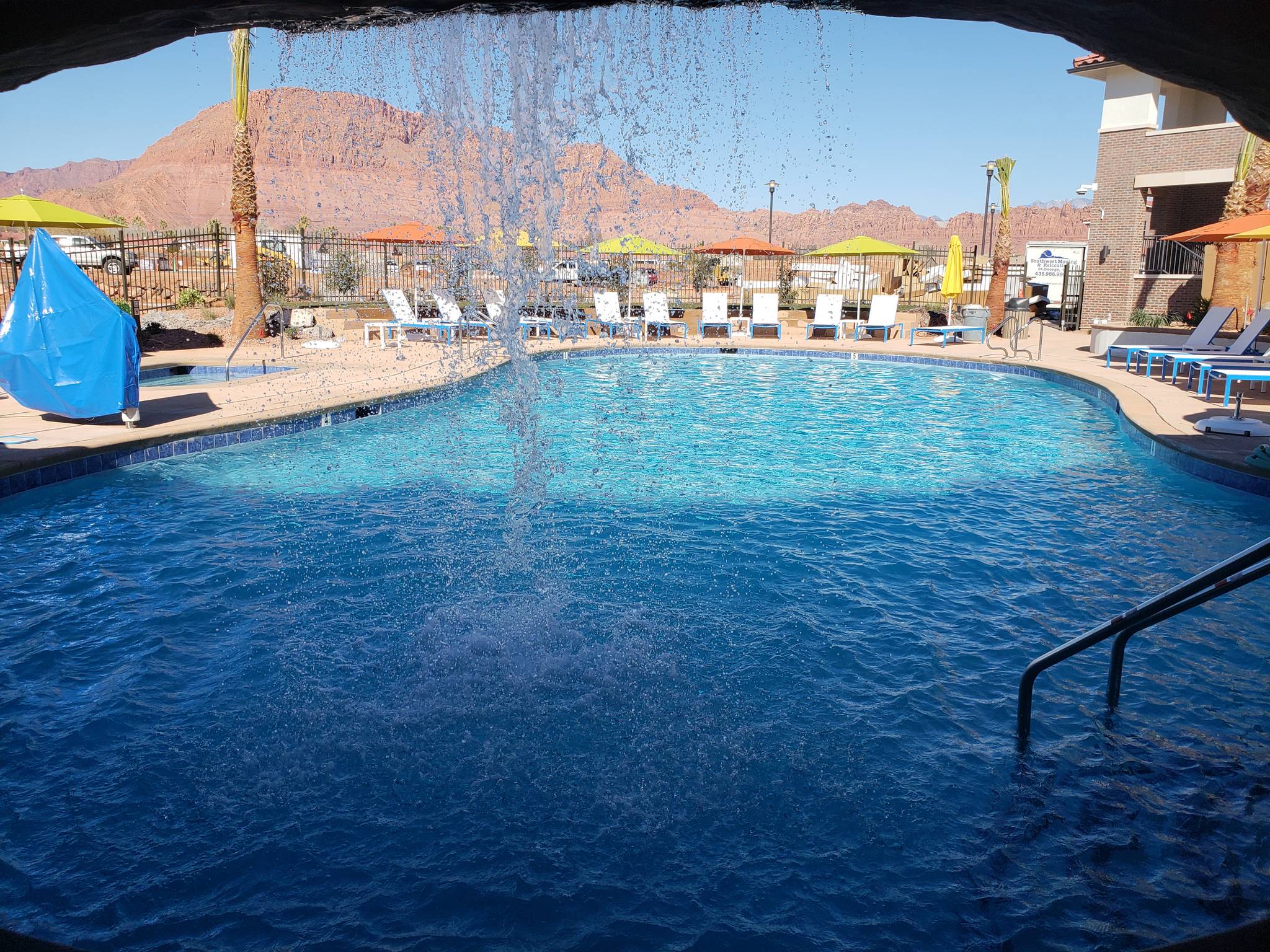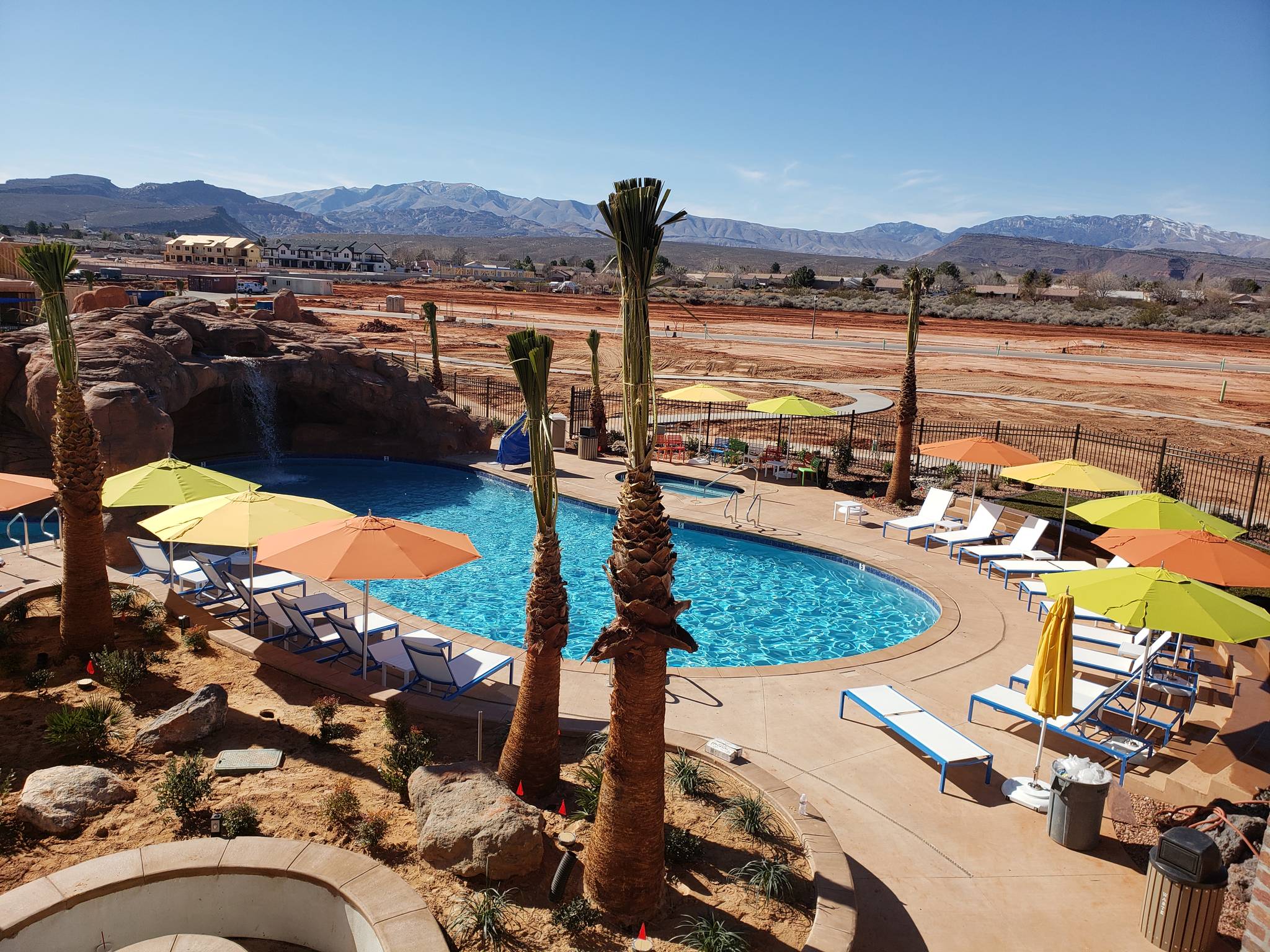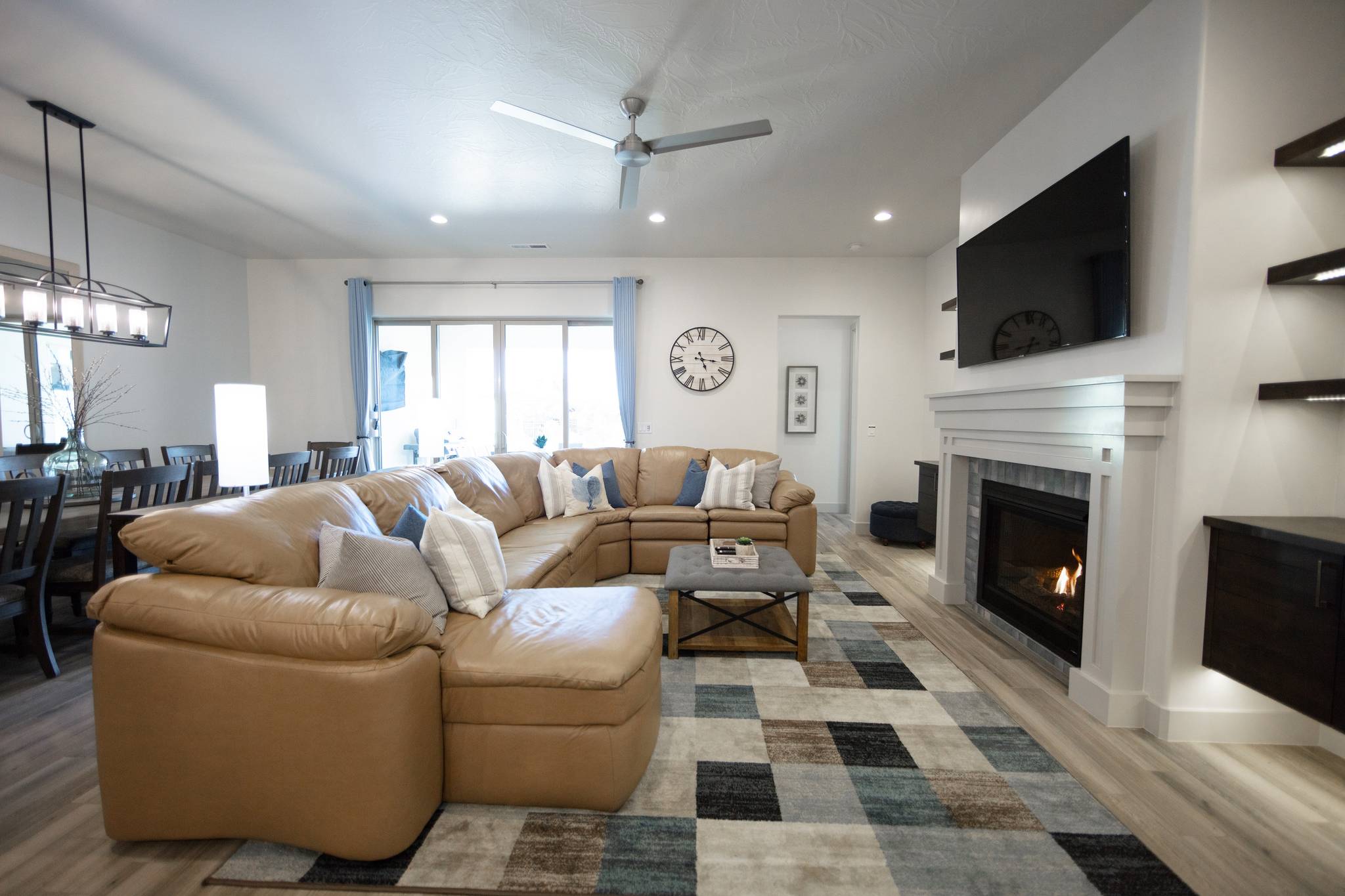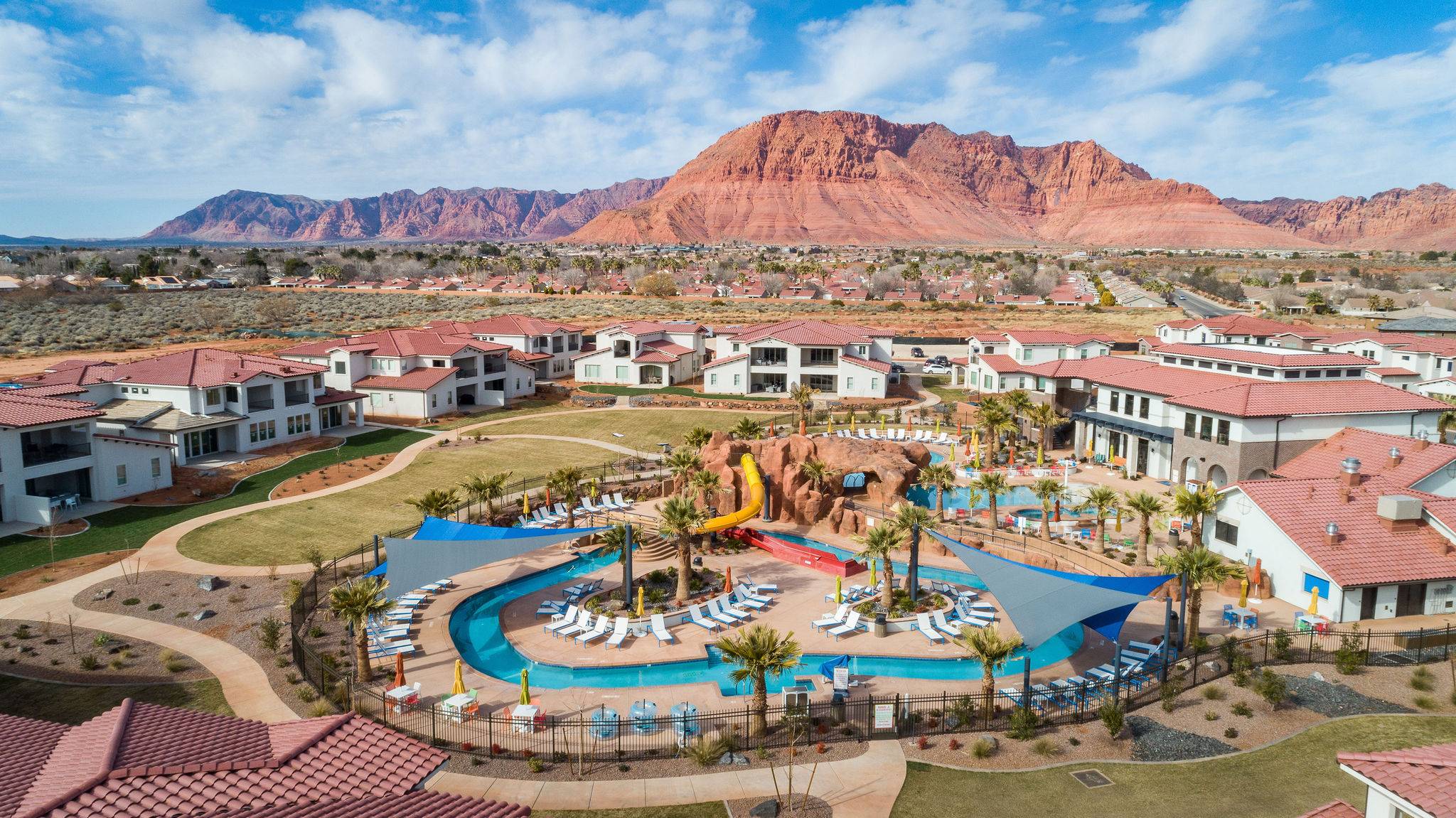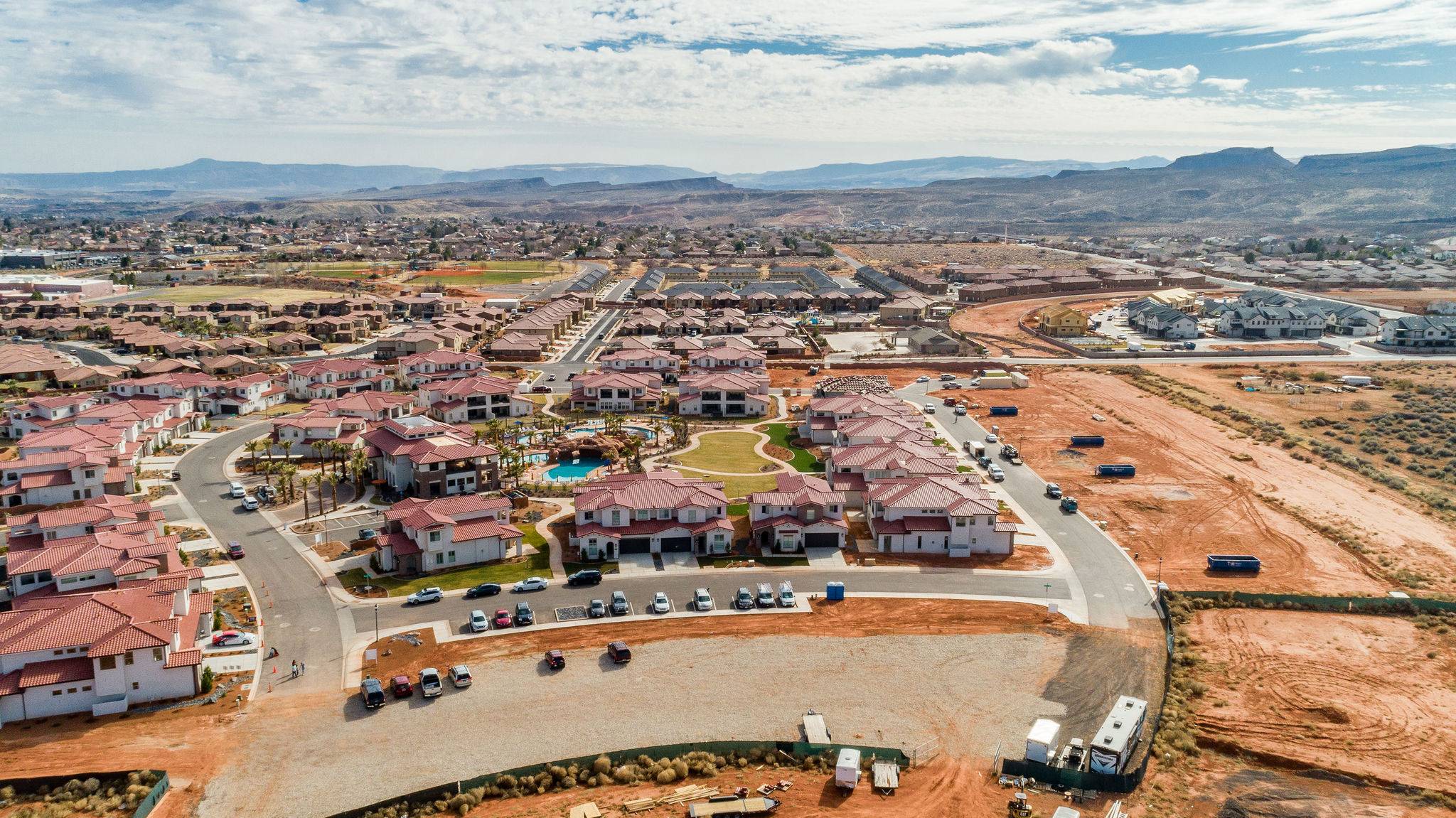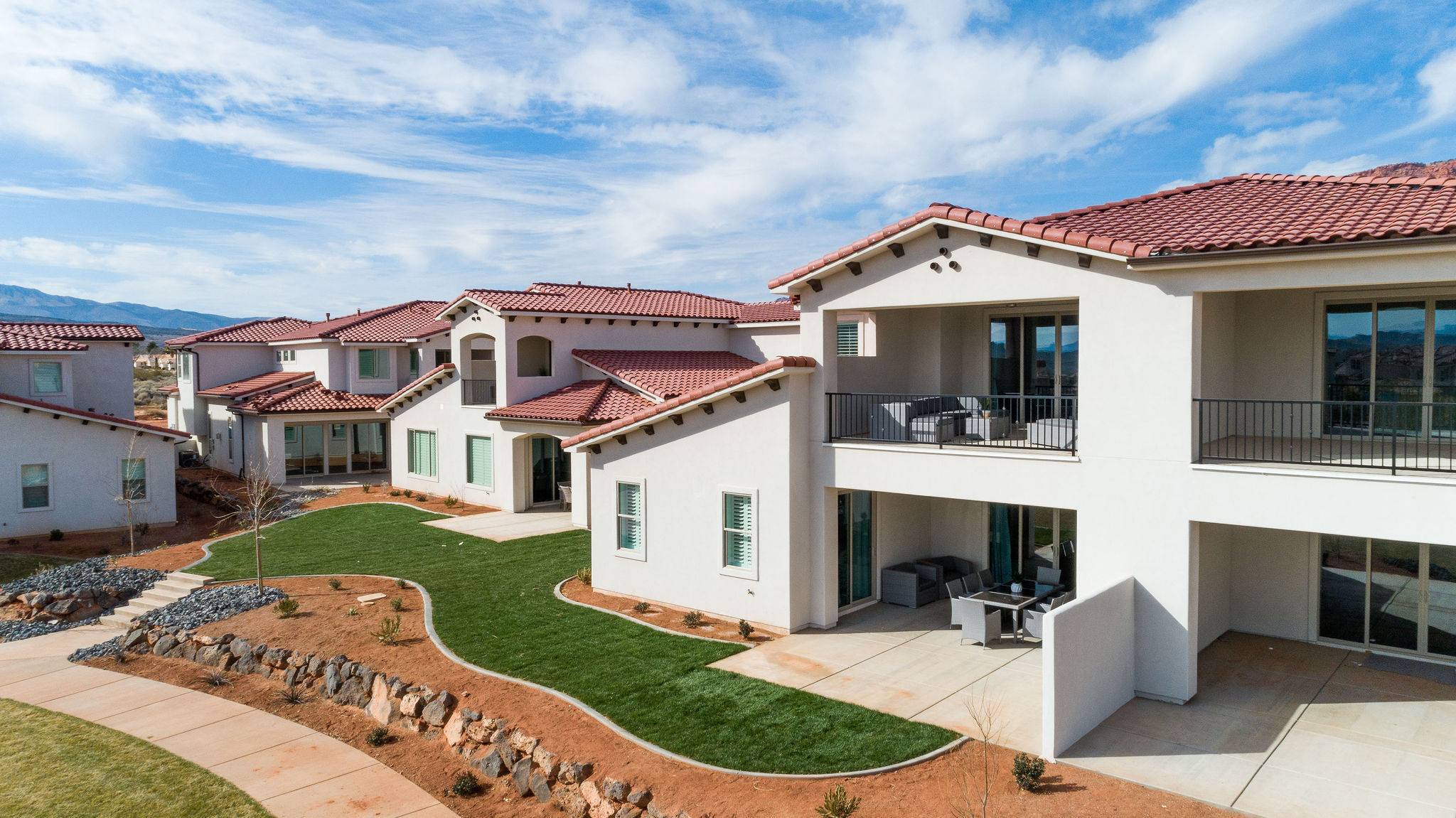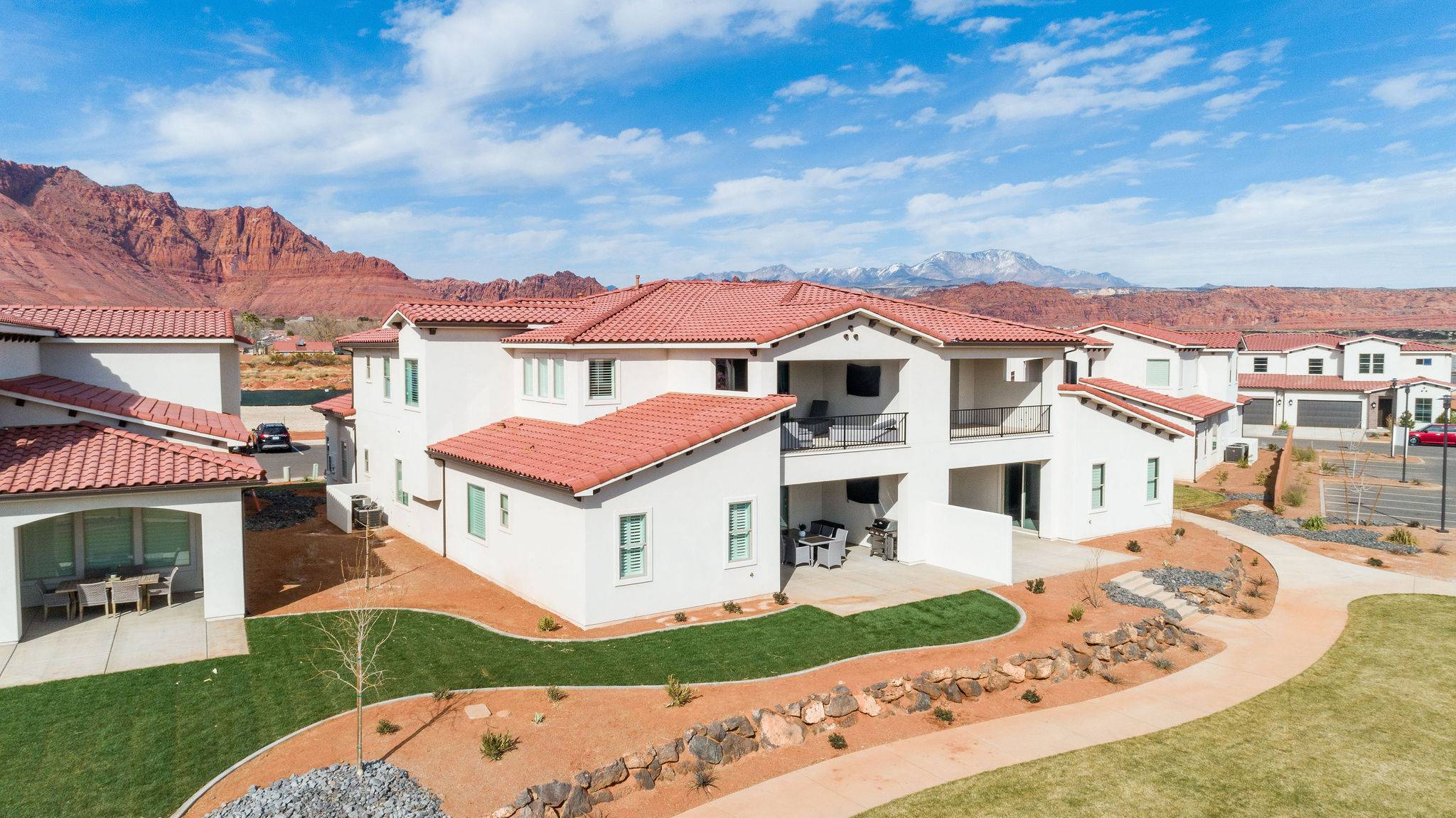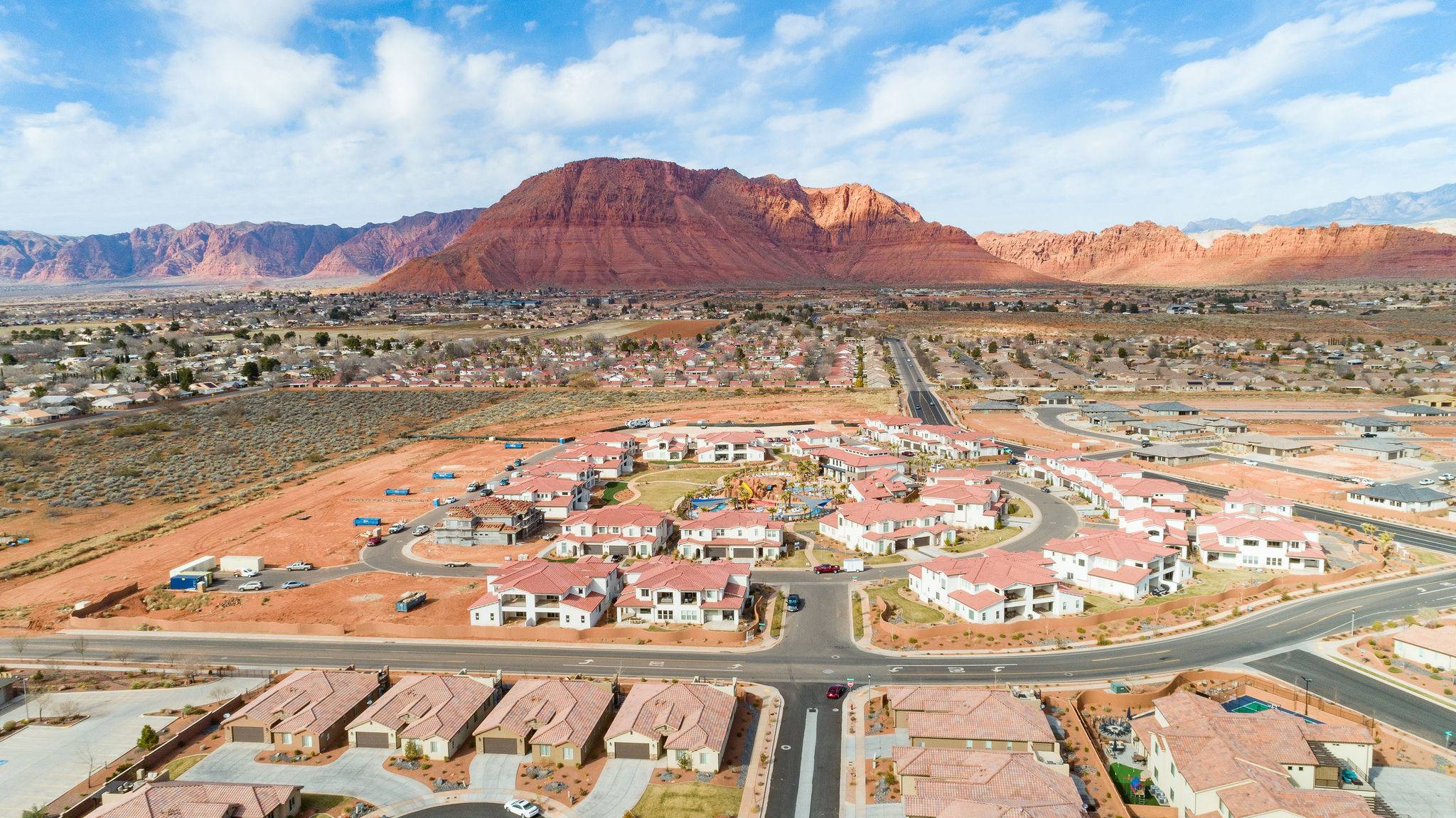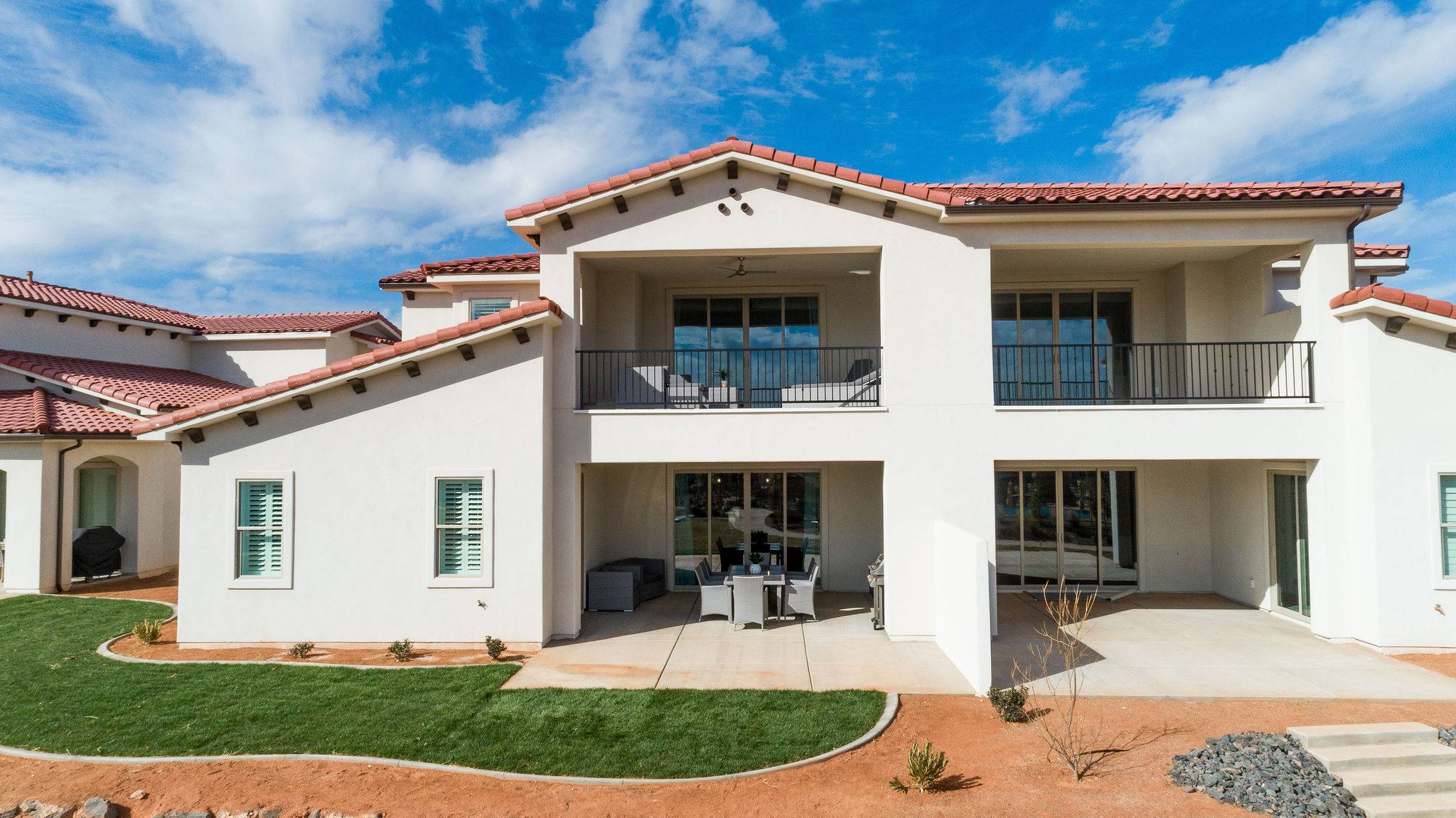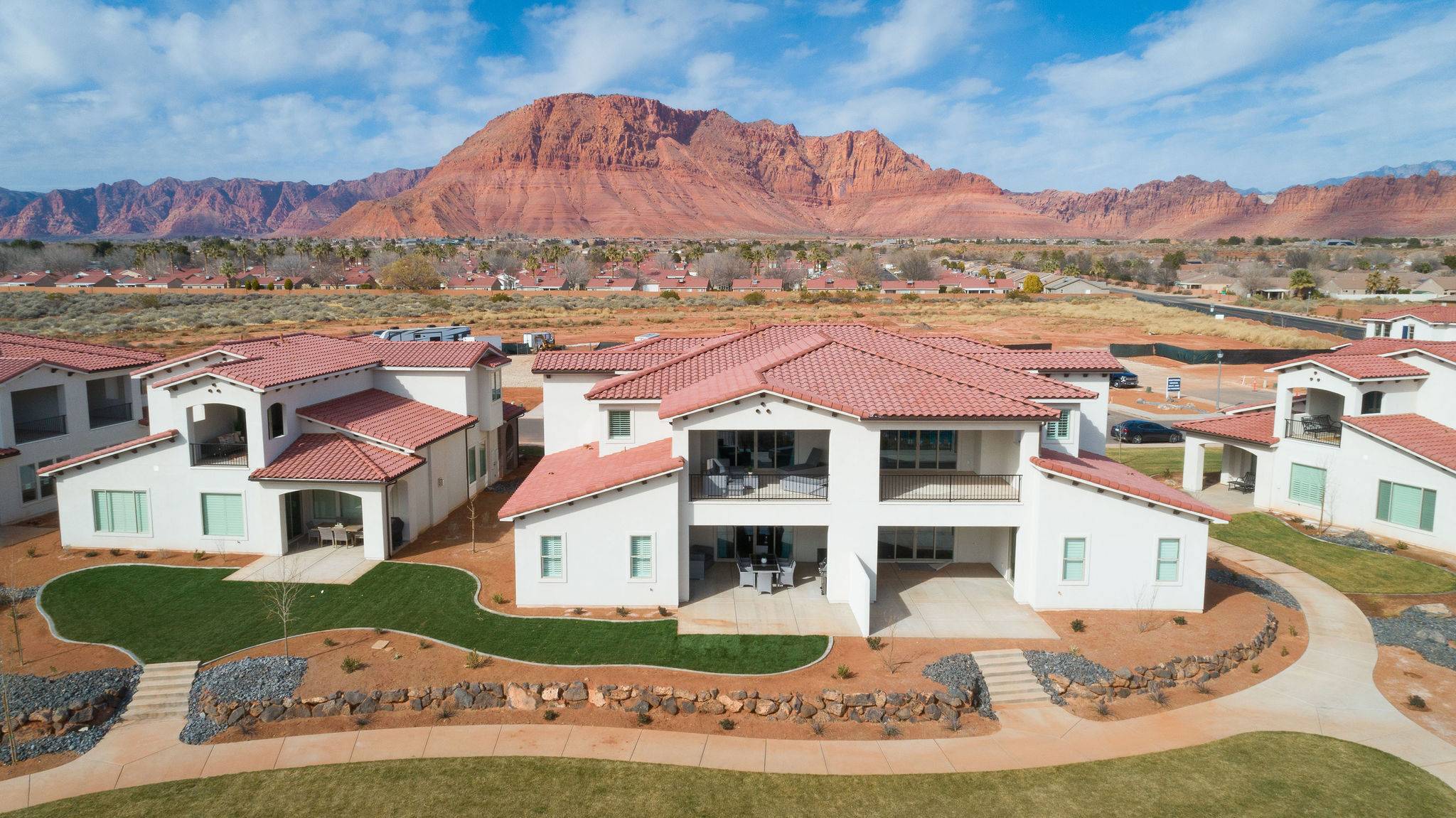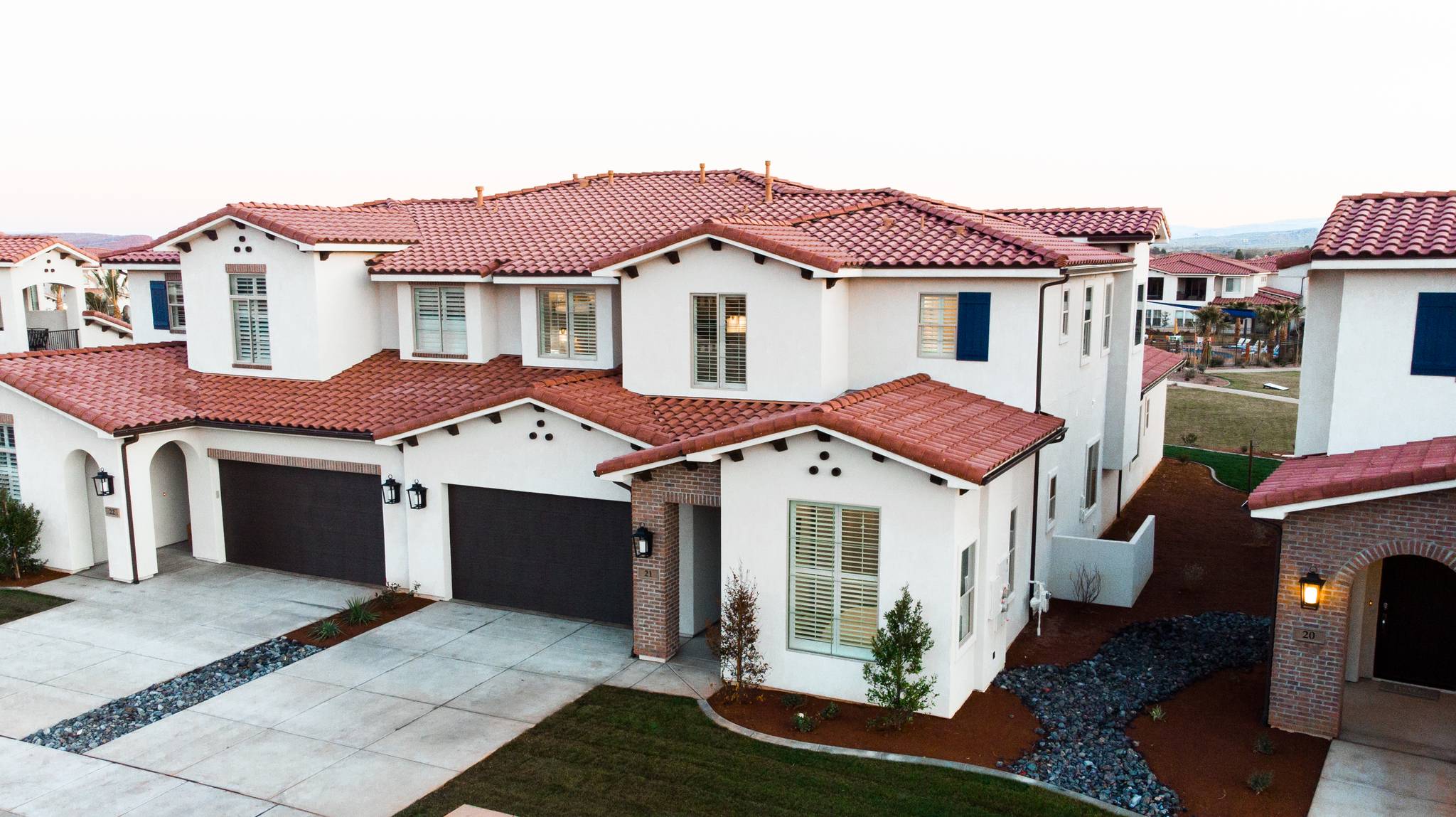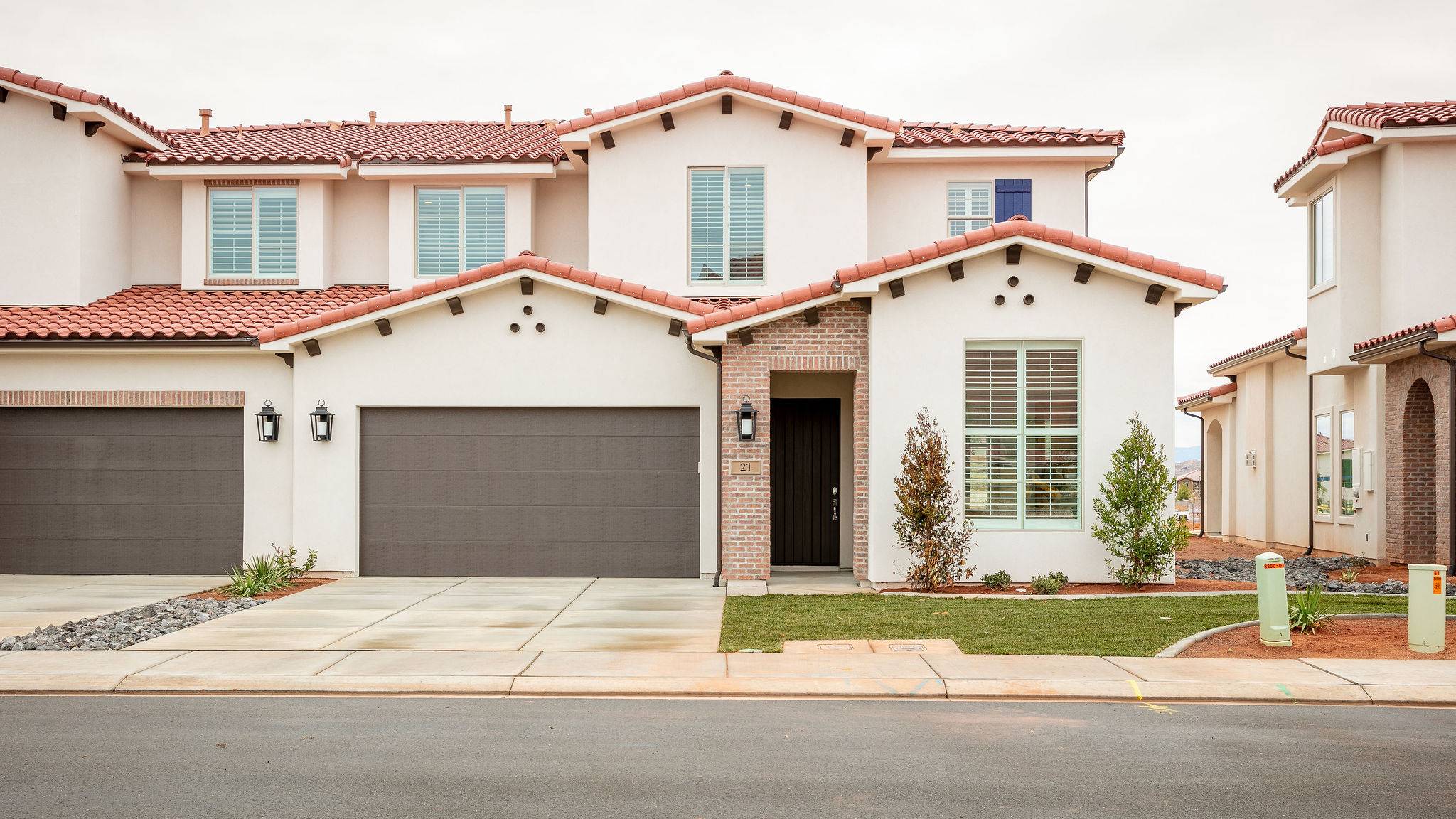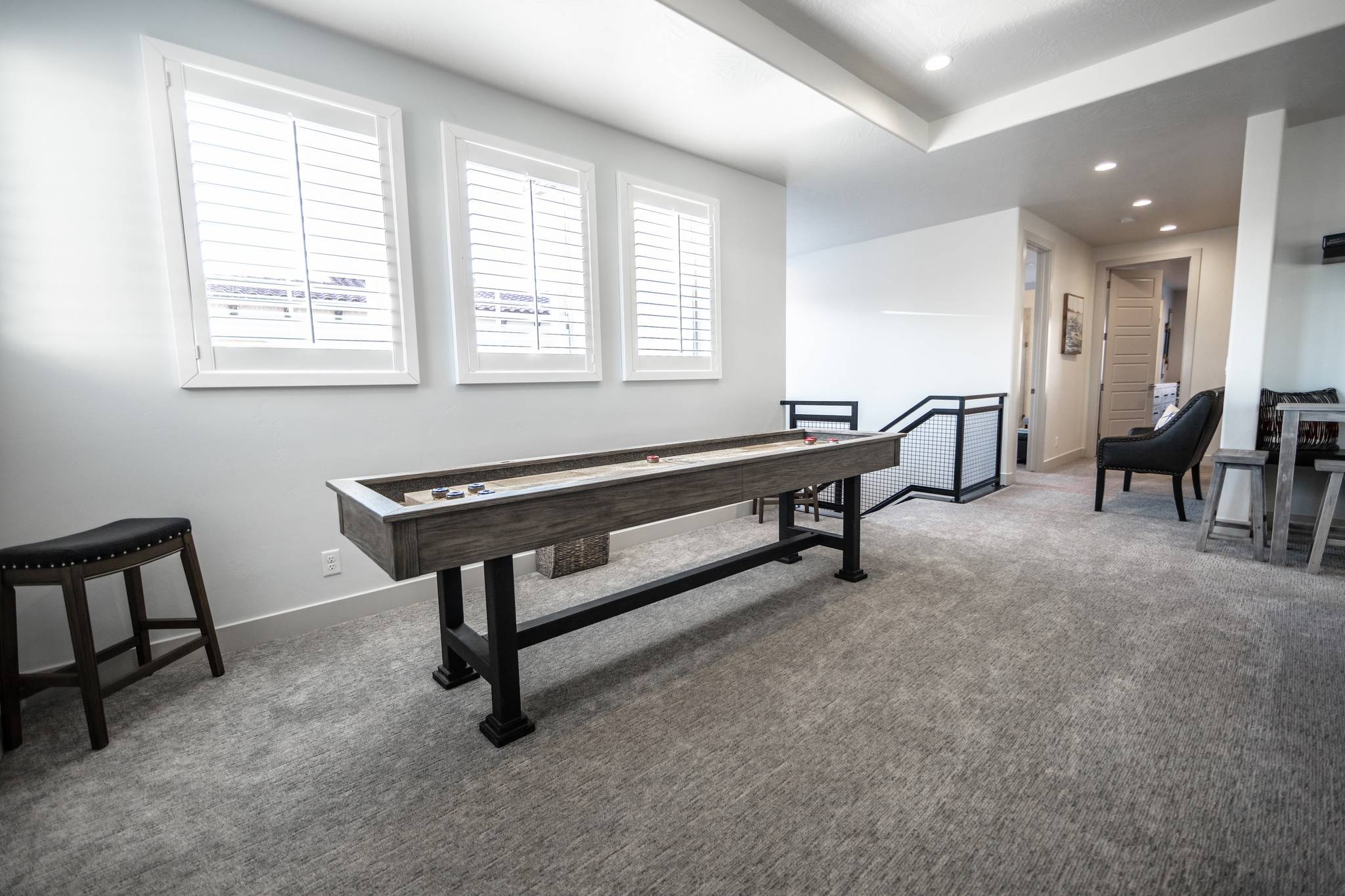 Availability
Key

| | | | | | | | |
| --- | --- | --- | --- | --- | --- | --- | --- |
| # | Night Available | # | Night Unavailable | # | Arrive Only | # | Depart Only |
April 2020
Su
Mo
Tu
We
Th
Fr
Sa

1




2




3




$280

/nt

4




$273

/nt

5




$226

/nt

6




$215

/nt

7




$215

/nt

8




$215

/nt

9




$234

/nt

10




$261

/nt

11




$254

/nt

12




$215

/nt

13




$215

/nt

14




$215

/nt

15




$215

/nt

16




$219

/nt

17




$244

/nt

18




$238

/nt

19




$215

/nt

20




$215

/nt

21




$215

/nt

22




23




24




25




26




27




$215

/nt

28




$215

/nt

29




$229

/nt

30




$295

/nt
May 2020
Su
Mo
Tu
We
Th
Fr
Sa

1




$371

/nt

2




$363

/nt

3




$302

/nt

4




$275

/nt

5




$215

/nt

6




$215

/nt

7




8




9




10




$218

/nt

11




$215

/nt

12




$215

/nt

13




$215

/nt

14




15




16




17




18




$215

/nt

19




$215

/nt

20




$217

/nt

21




22




23




24




25




$440

/nt

26




$284

/nt

27




$301

/nt

28




$340

/nt

29




$385

/nt

30




$381

/nt

31




$320

/nt
June 2020
Su
Mo
Tu
We
Th
Fr
Sa

1




2




3




4




5




6




7




$288

/nt

8




$263

/nt

9




10




11




12




13




14




15




16




17




18




19




20




21




$328

/nt

22




$301

/nt

23




$302

/nt

24




25




26




27




28




29




30



July 2020
Su
Mo
Tu
We
Th
Fr
Sa

1




2




3




4




5




6




$317

/nt

7




8




9




10




11




12




13




14




15




16




17




18




19




$264

/nt

20




21




22




23




$337

/nt

24




$418

/nt

25




26




27




28




29




30




31



August 2020
Su
Mo
Tu
We
Th
Fr
Sa

1




2




3




4




5




6




7




8




9




$288

/nt

10




$263

/nt

11




12




13




14




15




16




$315

/nt

17




$288

/nt

18




$289

/nt

19




$303

/nt

20




$340

/nt

21




$382

/nt

22




$376

/nt

23




$314

/nt

24




$287

/nt

25




$288

/nt

26




$304

/nt

27




$341

/nt

28




29




30




$317

/nt

31




$292

/nt
September 2020
Su
Mo
Tu
We
Th
Fr
Sa

1




$294

/nt

2




$311

/nt

3




$351

/nt

4




$672

/nt

5




$664

/nt

6




$557

/nt

7




$514

/nt

8




$313

/nt

9




$333

/nt

10




11




12




13




$361

/nt

14




$335

/nt

15




$339

/nt

16




$451

/nt

17




$543

/nt

18




$570

/nt

19




$578

/nt

20




$388

/nt

21




$358

/nt

22




$362

/nt

23




$383

/nt

24




$431

/nt

25




$487

/nt

26




$481

/nt

27




$403

/nt

28




$369

/nt

29




$371

/nt

30




$390

/nt
October 2020
Su
Mo
Tu
We
Th
Fr
Sa

1




$436

/nt

2




$784

/nt

3




$770

/nt

4




$640

/nt

5




$537

/nt

6




$536

/nt

7




8




9




10




11




12




13




14




15




16




17




18




$338

/nt

19




$304

/nt

20




$299

/nt

21




$308

/nt

22




23




24




25




26




$269

/nt

27




$265

/nt

28




$275

/nt

29




30




31



November 2020
Su
Mo
Tu
We
Th
Fr
Sa

1




2




$247

/nt

3




$246

/nt

4




$257

/nt

5




$423

/nt

6




$500

/nt

7




$478

/nt

8




$260

/nt

9




$238

/nt

10




$238

/nt

11




$250

/nt

12




$279

/nt

13




$314

/nt

14




$308

/nt

15




$257

/nt

16




$234

/nt

17




$235

/nt

18




$246

/nt

19




$276

/nt

20




$310

/nt

21




$303

/nt

22




$252

/nt

23




$546

/nt

24




$547

/nt

25




26




27




28




29




$659

/nt

30




$223

/nt
December 2020
Su
Mo
Tu
We
Th
Fr
Sa

1




$223

/nt

2




$233

/nt

3




$261

/nt

4




$293

/nt

5




$287

/nt

6




$240

/nt

7




$220

/nt

8




$221

/nt

9




$233

/nt

10




$262

/nt

11




$296

/nt

12




$293

/nt

13




$245

/nt

14




$227

/nt

15




$229

/nt

16




$243

/nt

17




$275

/nt

18




$312

/nt

19




$309

/nt

20




$261

/nt

21




$241

/nt

22




$243

/nt

23




$491

/nt

24




$552

/nt

25




$624

/nt

26




$616

/nt

27




$515

/nt

28




29




30




31




$781

/nt
January 2021
Su
Mo
Tu
We
Th
Fr
Sa

1




$370

/nt

2




$364

/nt

3




$461

/nt

4




$424

/nt

5




$422

/nt

6




$421

/nt

7




$326

/nt

8




$365

/nt

9




$358

/nt

10




$297

/nt

11




$272

/nt

12




$273

/nt

13




$285

/nt

14




$319

/nt

15




$451

/nt

16




$442

/nt

17




$370

/nt

18




$338

/nt

19




20




21




22




23




24




25




$278

/nt

26




$281

/nt

27




$299

/nt

28




$340

/nt

29




$388

/nt

30




$388

/nt

31




$329

/nt
February 2021
Su
Mo
Tu
We
Th
Fr
Sa

1




$307

/nt

2




$315

/nt

3




$338

/nt

4




$387

/nt

5




$446

/nt

6




$449

/nt

7




$384

/nt

8




$360

/nt

9




$370

/nt

10




$397

/nt

11




$455

/nt

12




$751

/nt

13




$755

/nt

14




$727

/nt

15




$556

/nt

16




$549

/nt

17




$452

/nt

18




$513

/nt

19




$583

/nt

20




$579

/nt

21




$485

/nt

22




$447

/nt

23




$450

/nt

24




$473

/nt

25




$530

/nt

26




$596

/nt

27




$585

/nt

28




$487

/nt
March 2021
Su
Mo
Tu
We
Th
Fr
Sa

1




$443

/nt

2




$443

/nt

3




$465

/nt

4




$521

/nt

5




$584

/nt

6




$712

/nt

7




$594

/nt

8




$543

/nt

9




$547

/nt

10




$575

/nt

11




$647

/nt

12




$729

/nt

13




$719

/nt

14




$603

/nt

15




$553

/nt

16




$557

/nt

17




$589

/nt

18




$660

/nt

19




$746

/nt

20




$736

/nt

21




$615

/nt

22




$564

/nt

23




$567

/nt

24




$486

/nt

25




$545

/nt

26




$612

/nt

27




$760

/nt

28




$633

/nt

29




$761

/nt

30




$761

/nt

31




$796

/nt