Row Wrapper 2
Arcadia #24
Capacity
4 Bedrooms
4.5 Bath
Sleeps 18
About
Family Fun awaits at this new 4 bedroom impeccably furnished home.
Two king bedroom suites on main floor. A second king bedroom with master on second floor and fantastic bunk room with 4 twin built in bunks, 2 fulls built in bunk, 2 pull out twin mattress. 2 pull out twin beds in family room. Sleeps 18!
NEW to the market! Come be one of the first guests.
Ready for the best family vacation ever? We are ready and waiting for you. The minute you walk into this amazing home, you will feel comfortable, welcomed and will enjoy the great views of Snow Canyon from inside the house our outside on the 2 fabulous outdoor living space areas. The great room is truly that, GREAT. Lots of comfortable sofas and chairs to snuggle into in front of the TV or the fireplace or just to visit with one another. The dining room has plenty of seating at the huge table with additional 5 chairs at the island counter. Just outside the sliding glass doors are patio chairs and a table, and fun glider overstuffed bench and a grill for the chef to use and create yummy food outdoors. Back indoors is a fantastic kitchen, sleek and contemporty and it comes with all you need to prepare and serve your favorite meals. Stainless steel appliances includes a gas cook top stove, oven, fridge, microwave and dishwasher. All you could need and want in a family kitchen.
The masters is located on this floor with a huge King bed, TV and large master suite and walk in closet. Double sink vanity, walk in shower and a soaking tub for hours of relaxing! Just off the garage entrance to the home is a half bath. There is a washer and dryer in the laundry room on this level as well. The front bedroom is another king bed, TVand master bathroom. One of my favorite bedrooms with the painted ceiling!
Upstairs is the cool family room a perfect getaway. There is a game table anf board games for a bit for friendly competitions. The shiplap accent wall adds so much charm and a cozy feel. There is a huge TV and two bing bag chairs as well as two pull out twin sofas. There is a covered patio that comes with the free beautiful views and additional patio seating. The bunk room is great for the kiddos! Six twin beds and 2 full beds that are built ins will ensure great memories and so much fun! AND it comes with it's own full bathroom as well. The 4th bedroom is lovely and comes with a king bed, TV and a full bathroom.
Arcadia #24 offers you all the amenties at the resort. The club house has scooter, ping pong, basketball games and art projects. Outside you can spend all day at the pools, hot tub, lazy river, water slide. Mintues away are some of the finest hiking and biking trails in southern Utah.
It doesn't get much better than this. Come and enjoy a getaway, today!
This community HAS RV and trailer parking – Availability based on First Come, First Serve. Additional outdoor parking for RV's and trailers is available at Block Storage for just $10 per day – Please call Block Storage for reservations –.
No pets are allowed.
No smoking allowed in the villas or in the Resort.
Take advantage of the lower prices while there in ongoing construction in this community. Fortunately, all units surrounding this villa are completed and no construction will disrupt your stay.
Arcadia Vacation Resort is
• 2 minutes or 0.9 miles to the closest grocery store (Harmon's)
• 10 minutes or 4.3 miles to Snow Canyon
• 14 minutes or 6.3 miles to downtown St. George
• 9 minutes or 3.7 miles to Tuacahn Amphitheater
• 29 minutes or 20 miles to St. George Regional Airport
• 38 minutes or 25.7 miles to Sand Hollow State Park
• 67 minutes or 48.2 miles to Zion National Park
• 90 minutes or 86.8 miles to Brian Head Ski Resort
• 130 minutes or 126 miles to Las Vegas
Features
Amenities
Full Kitchen
Refrigerator
Coffee Maker
Ice Maker
Microwave
Toaster
Cookware
Blender
Hand Mixer
Ceiling Fans
Linens
Washer & Dryer
High Speed Internet
Cable TV
Santa Clara
Photos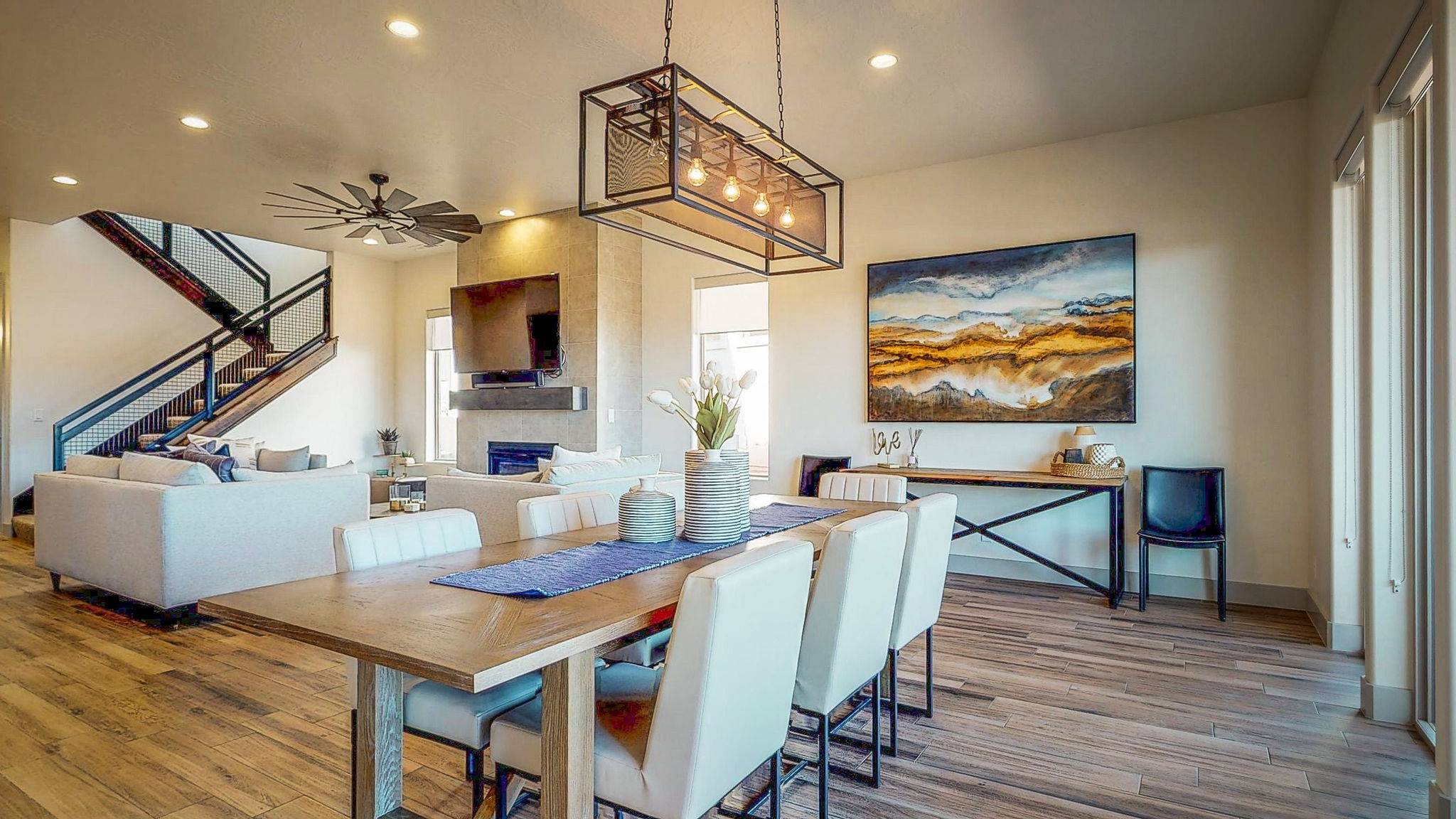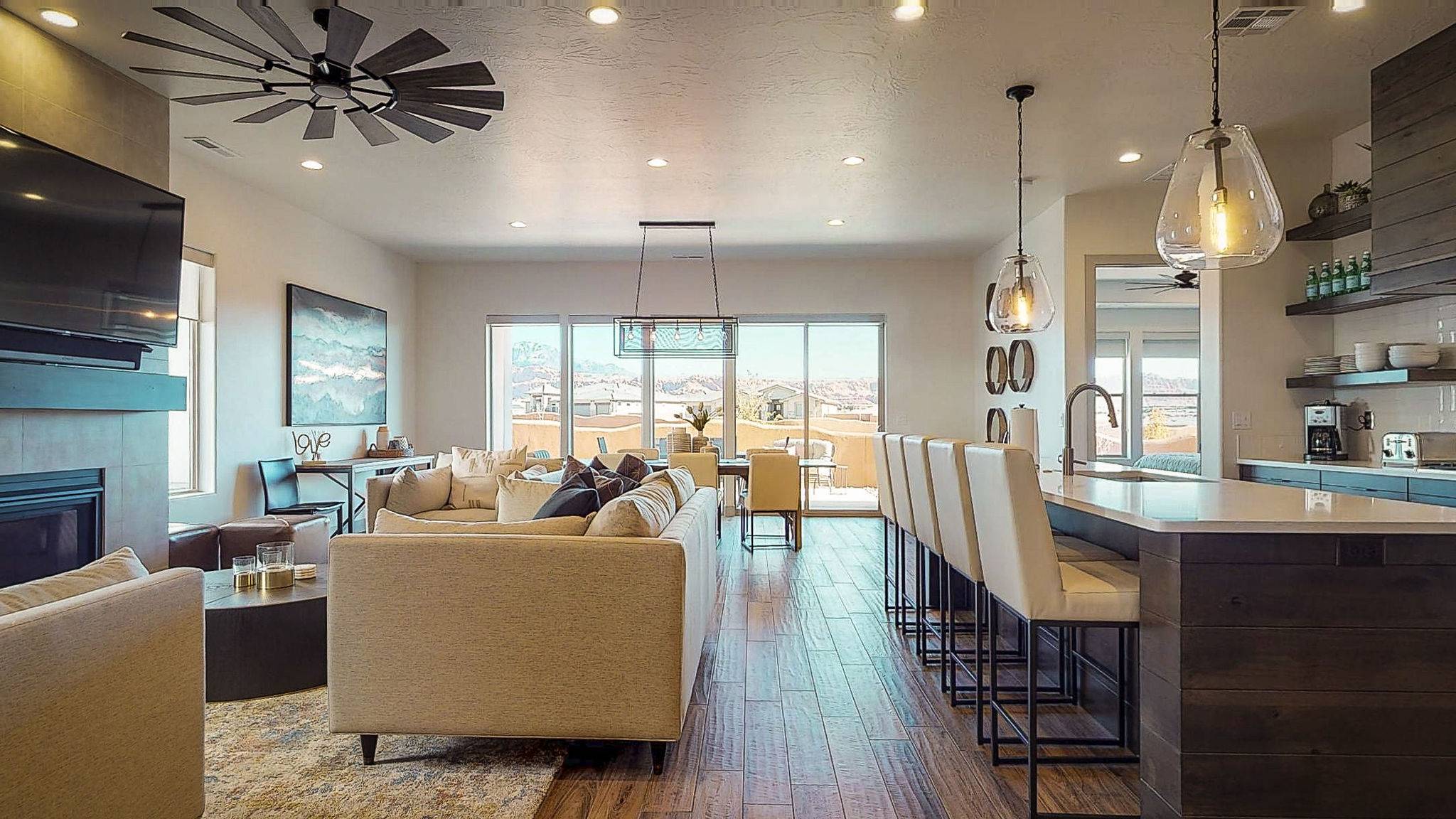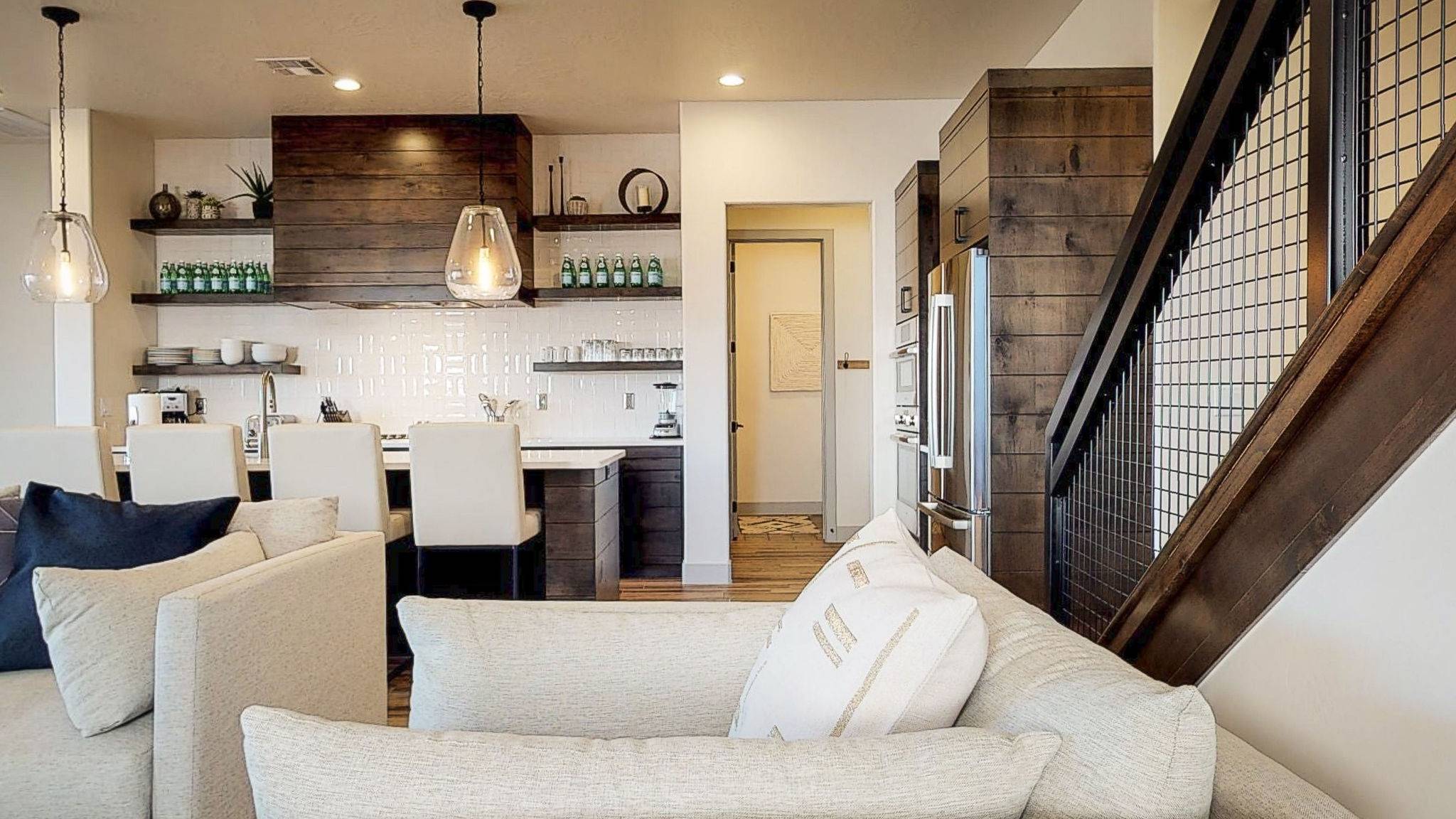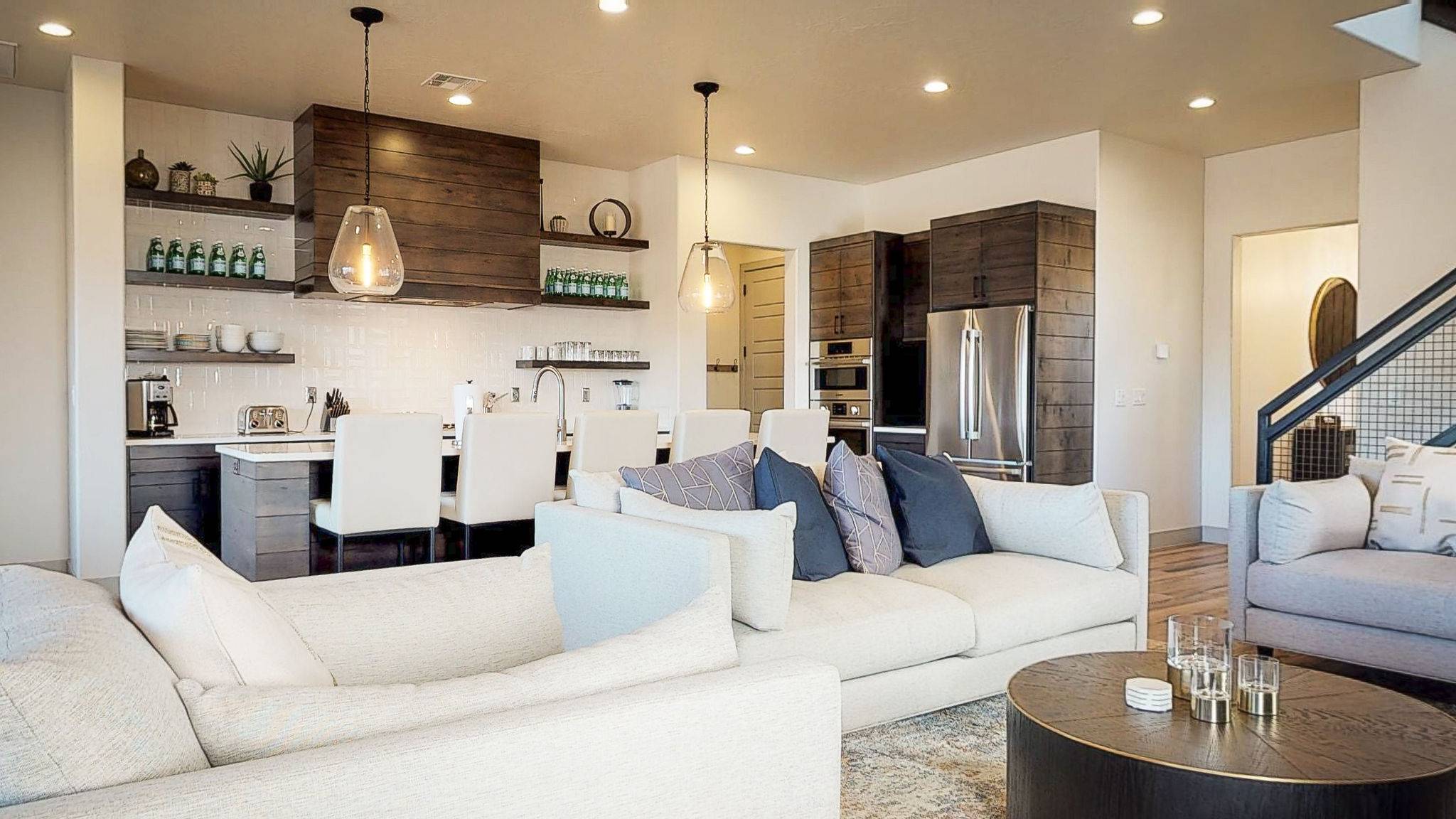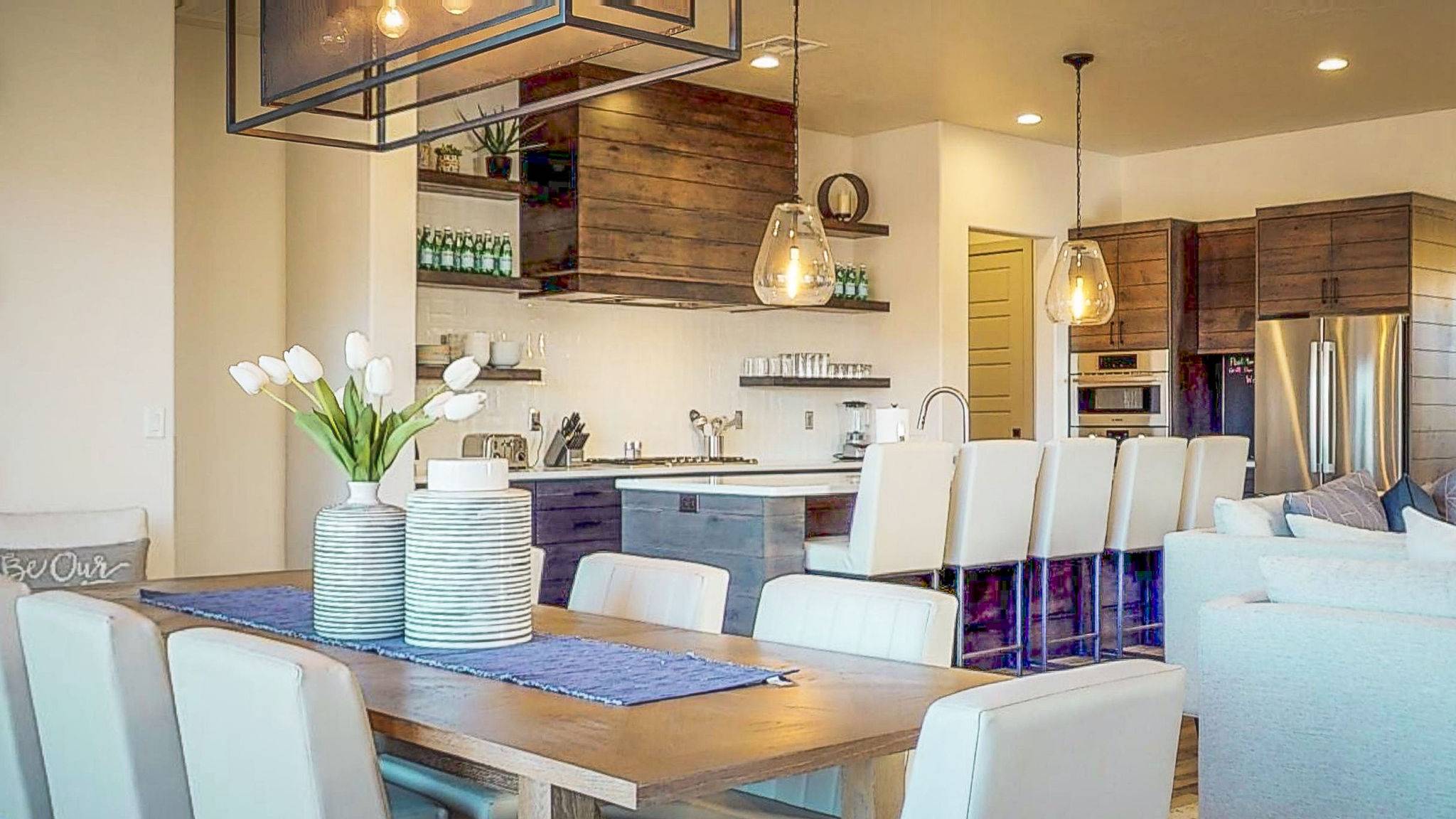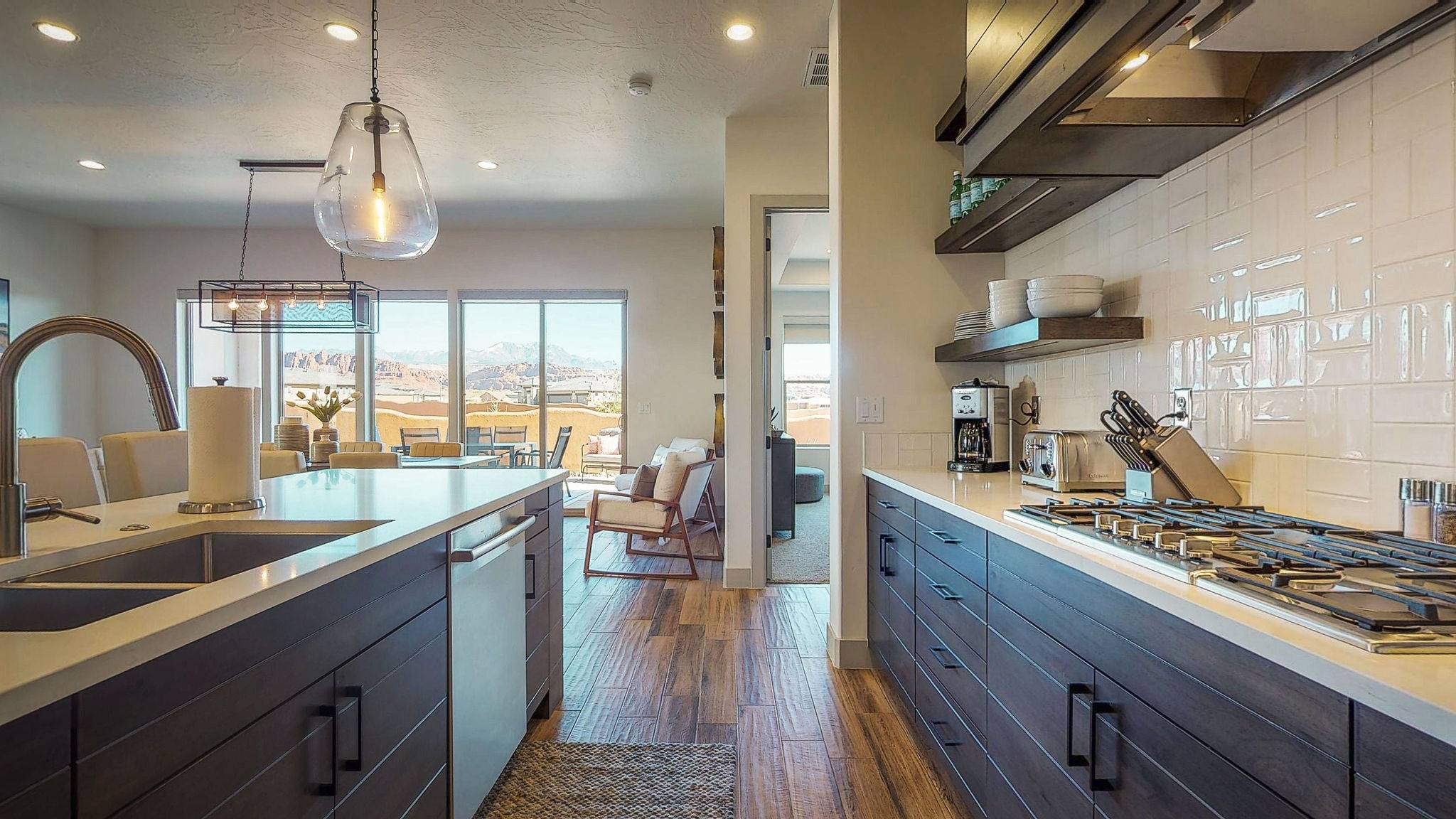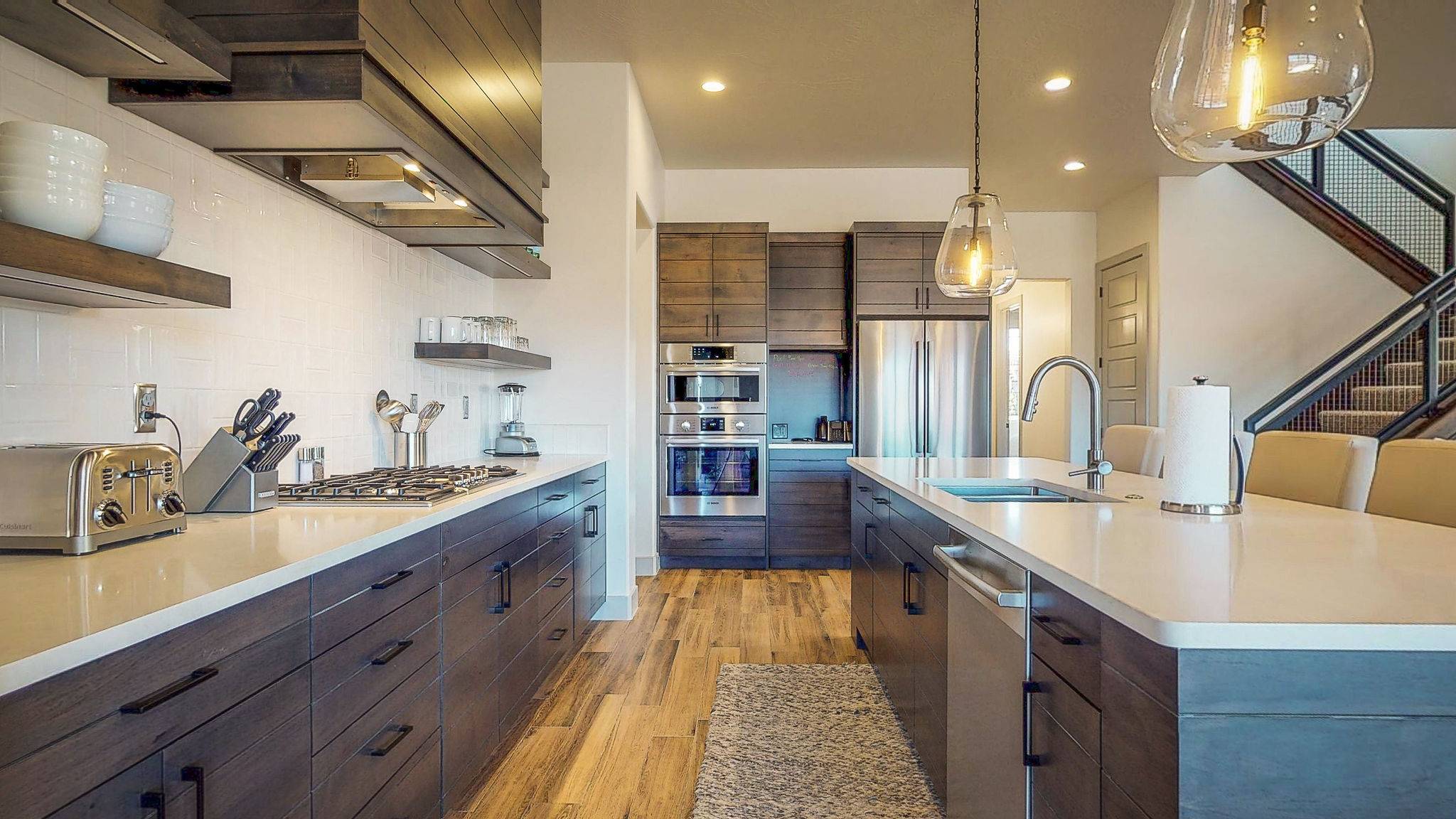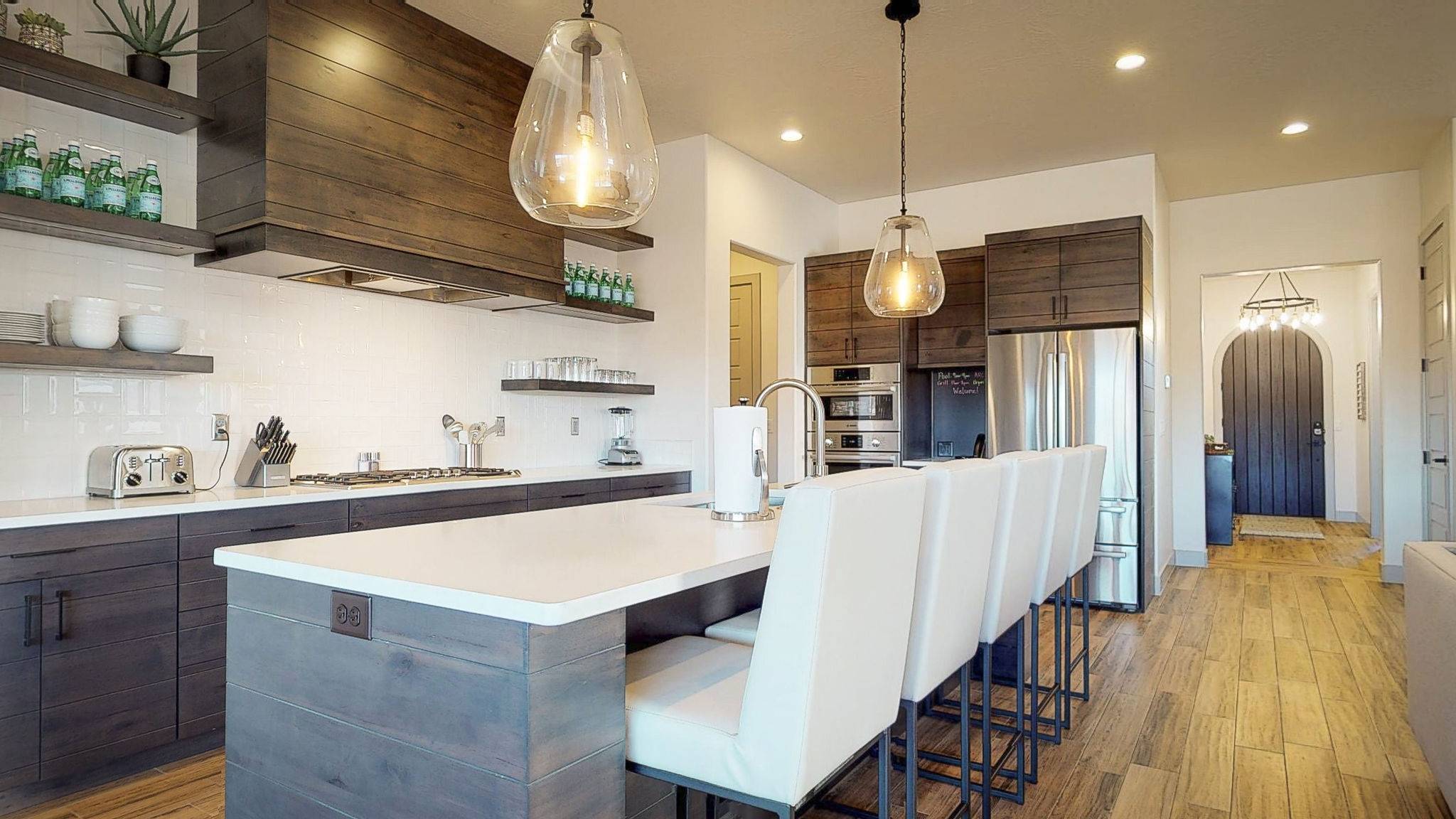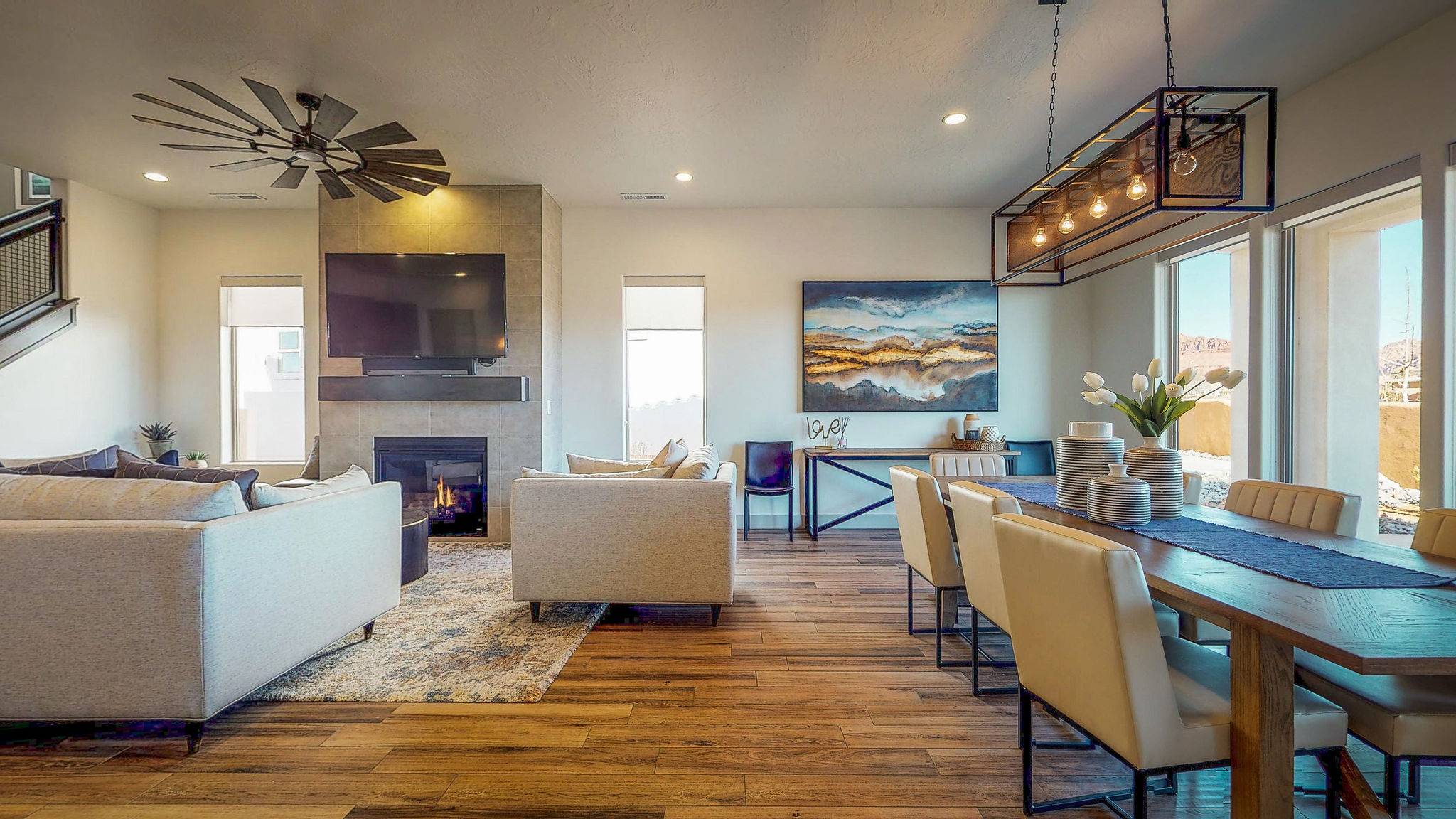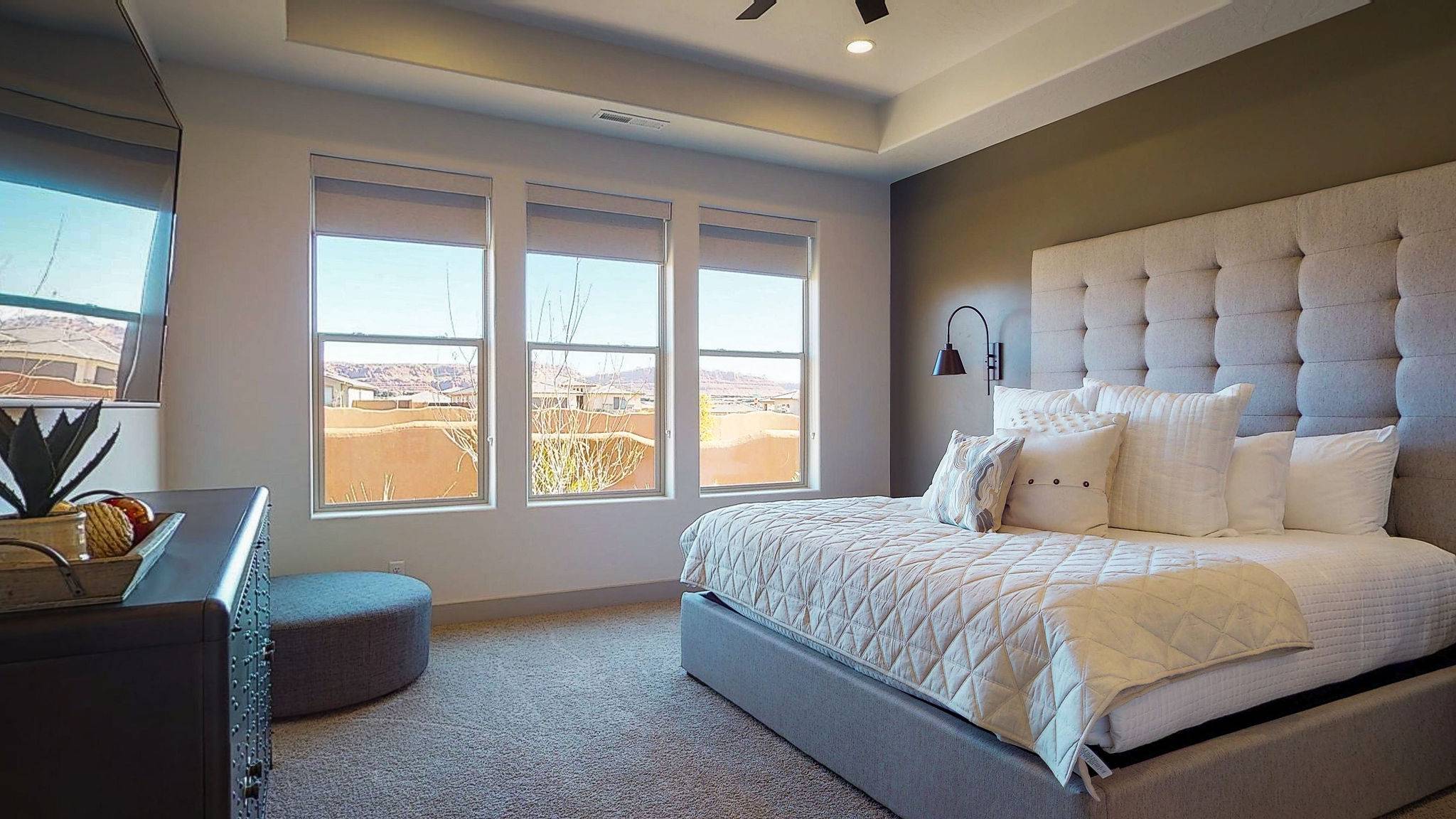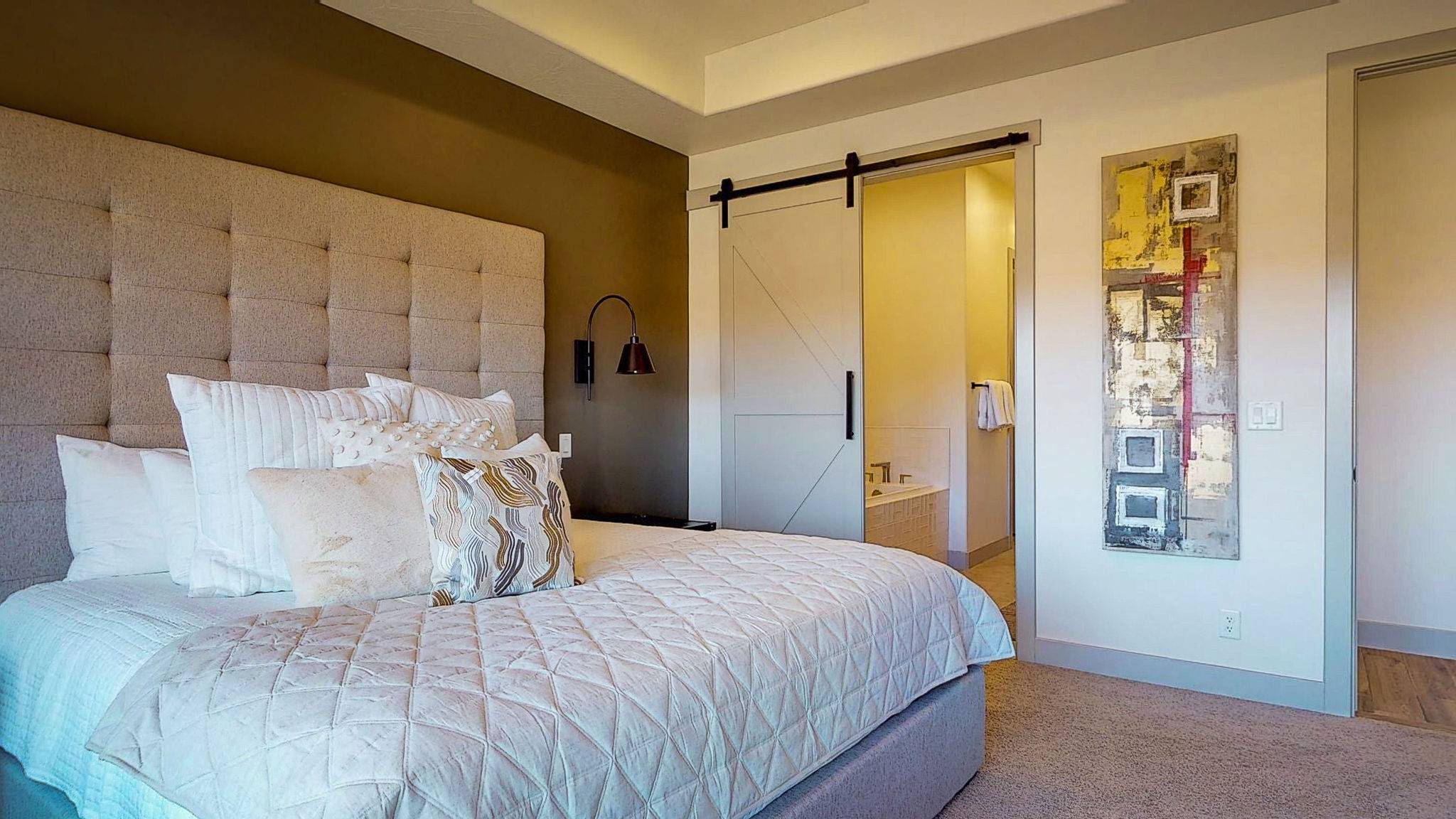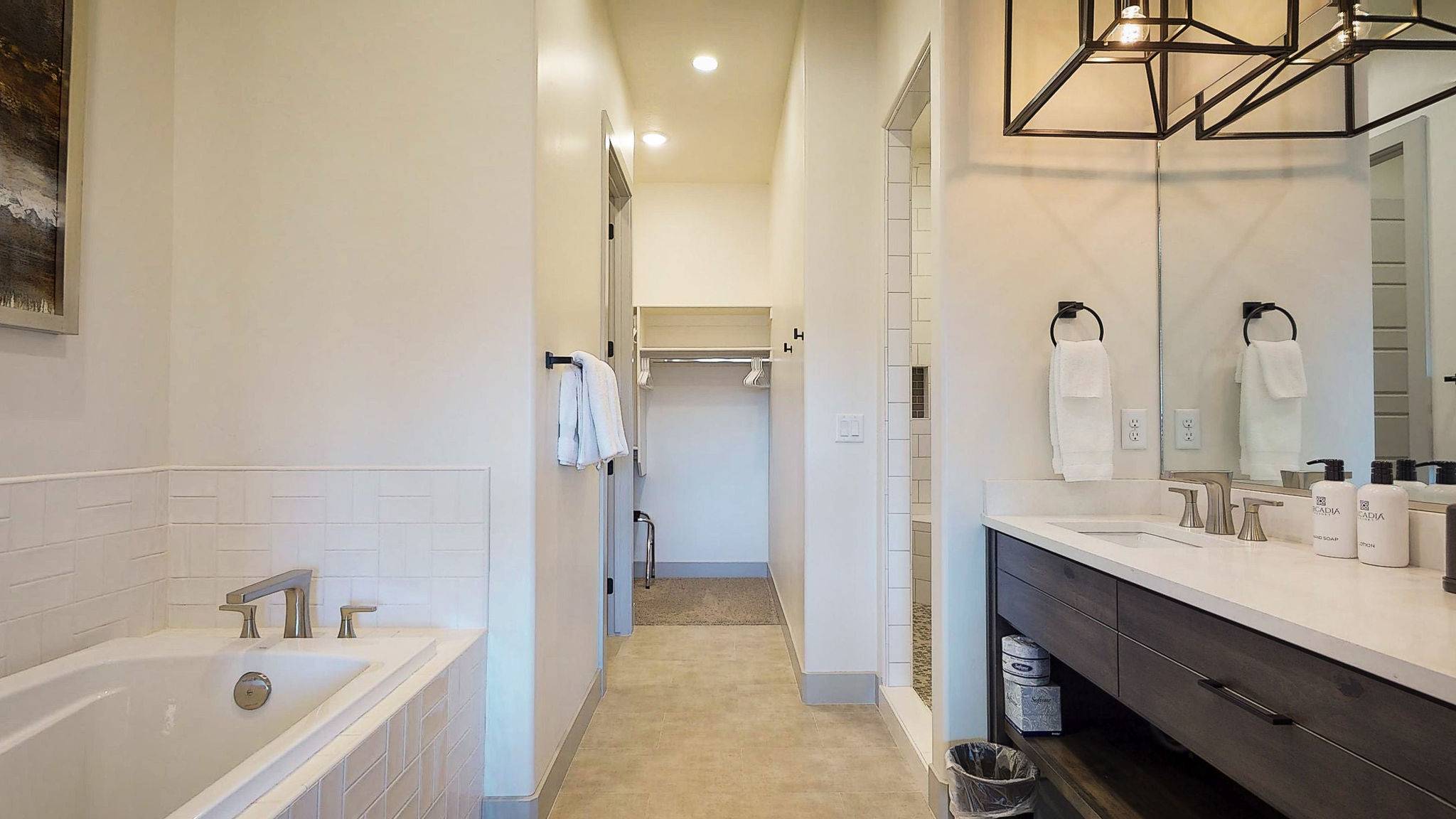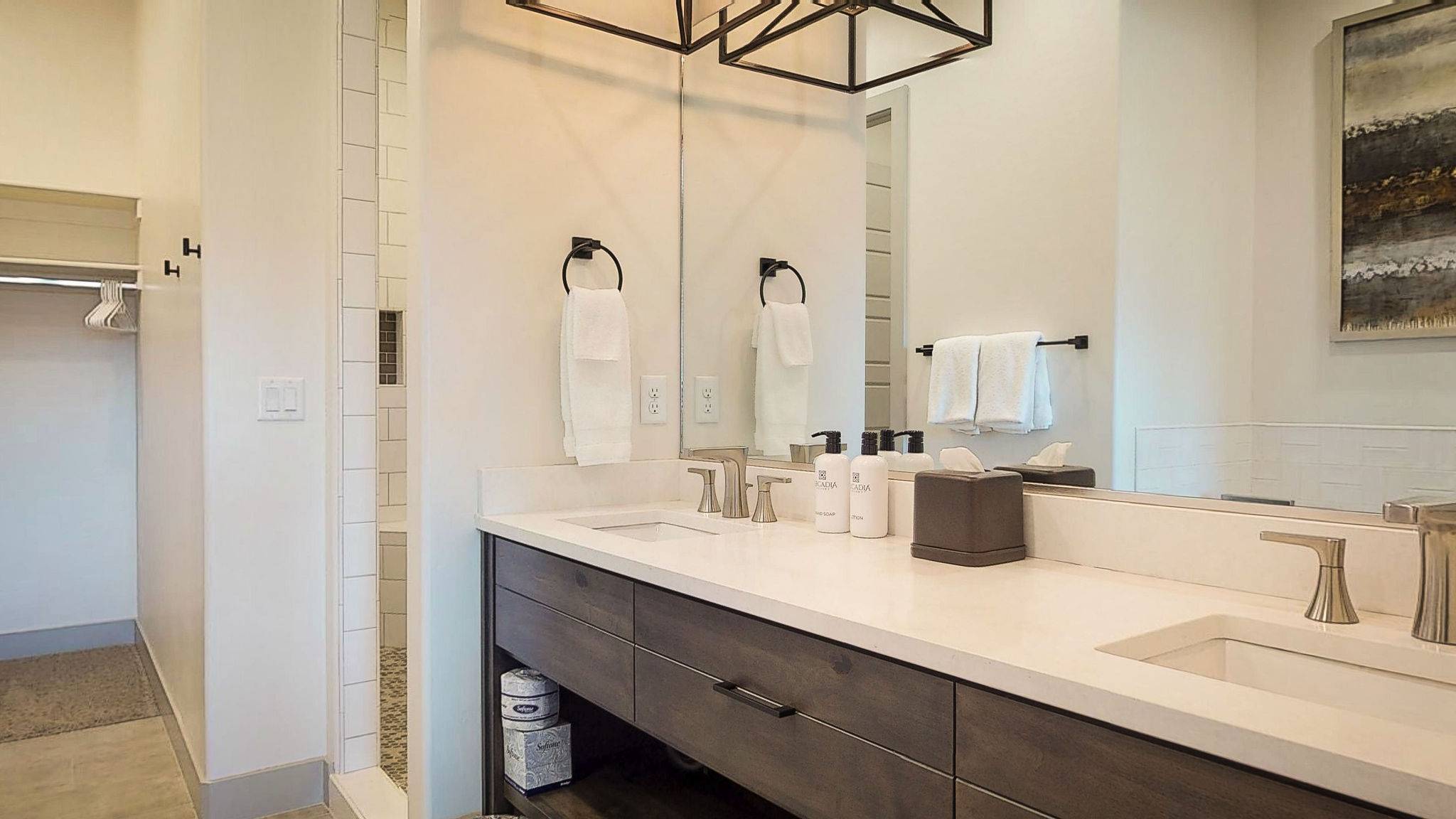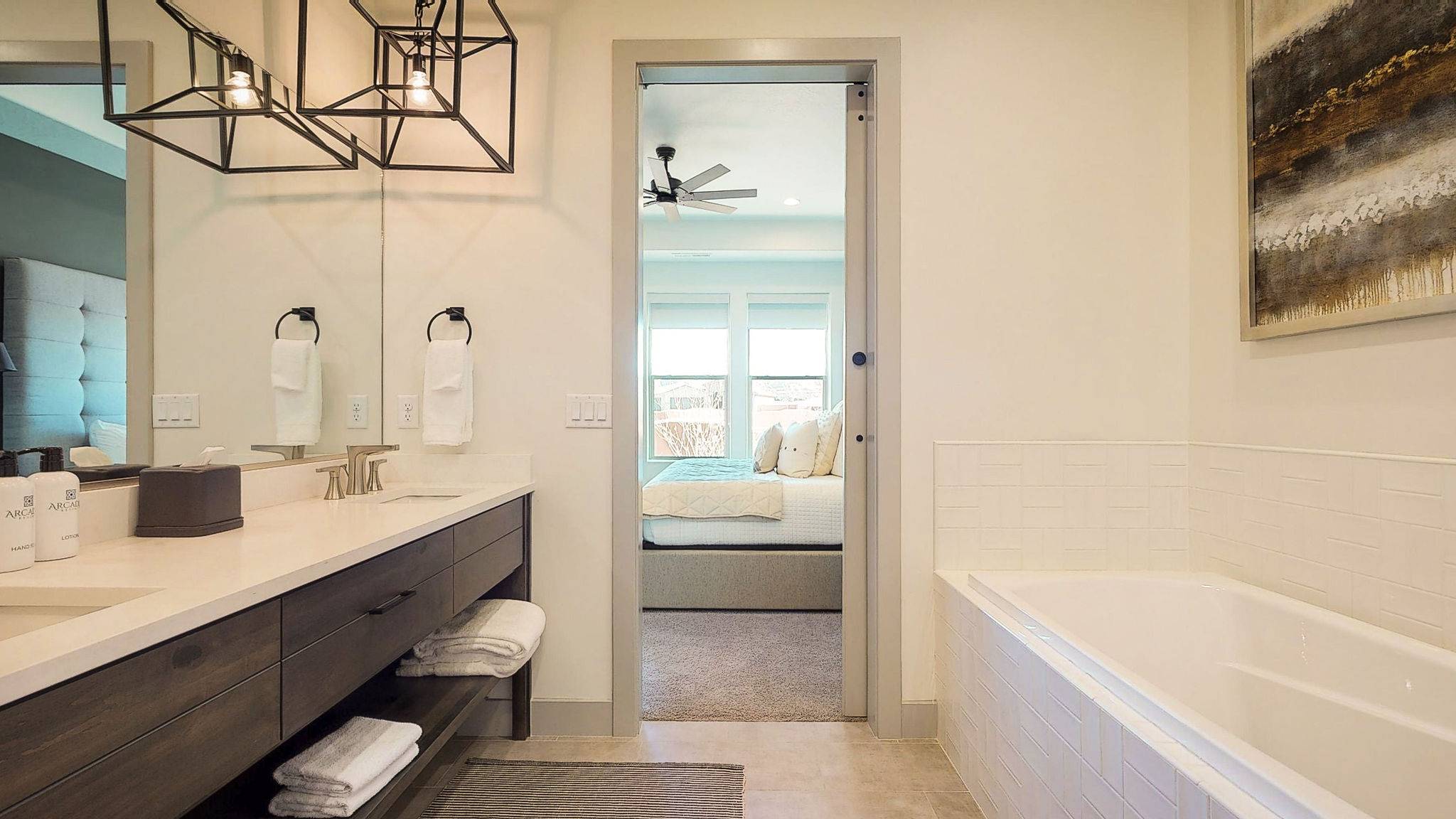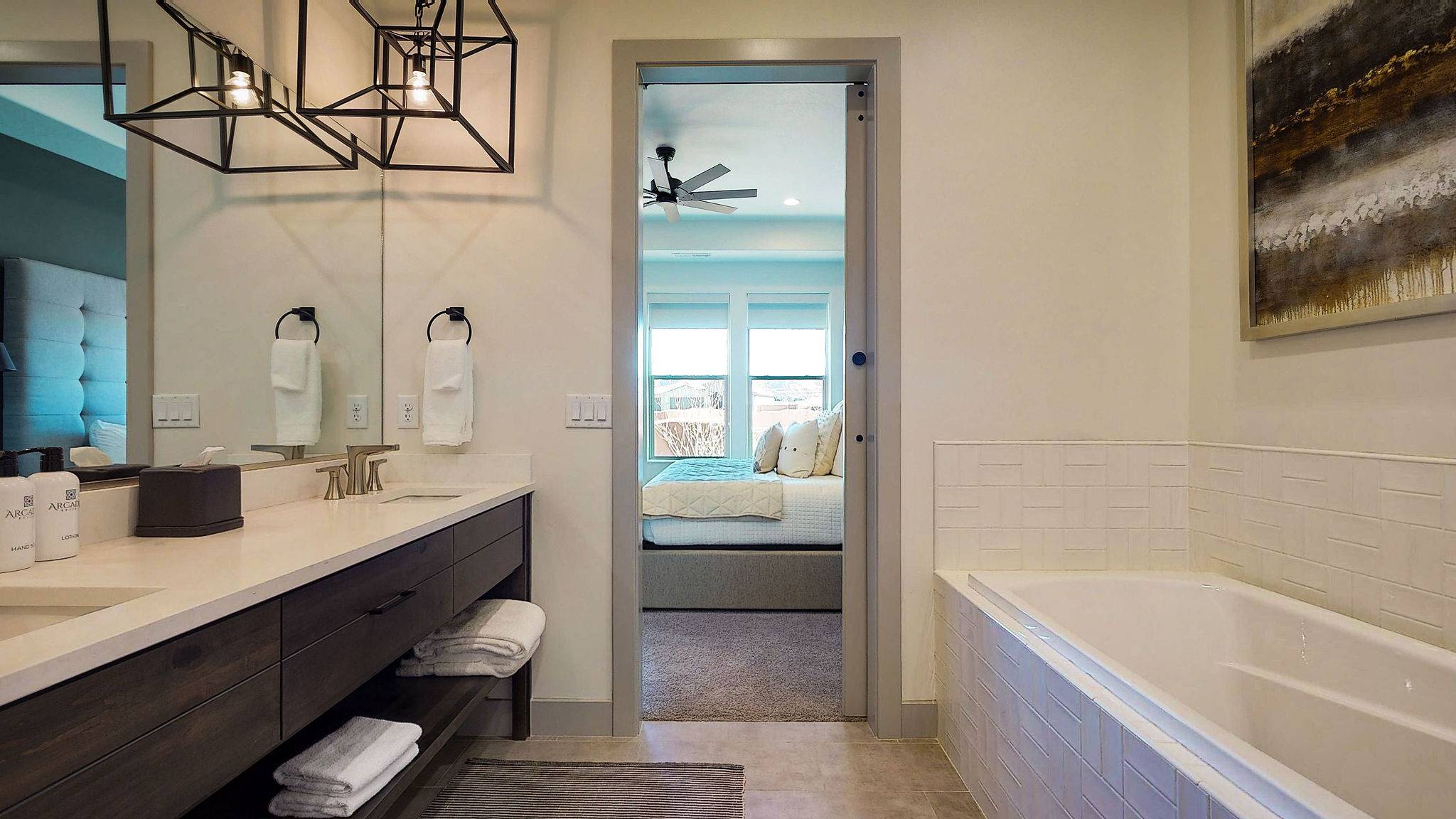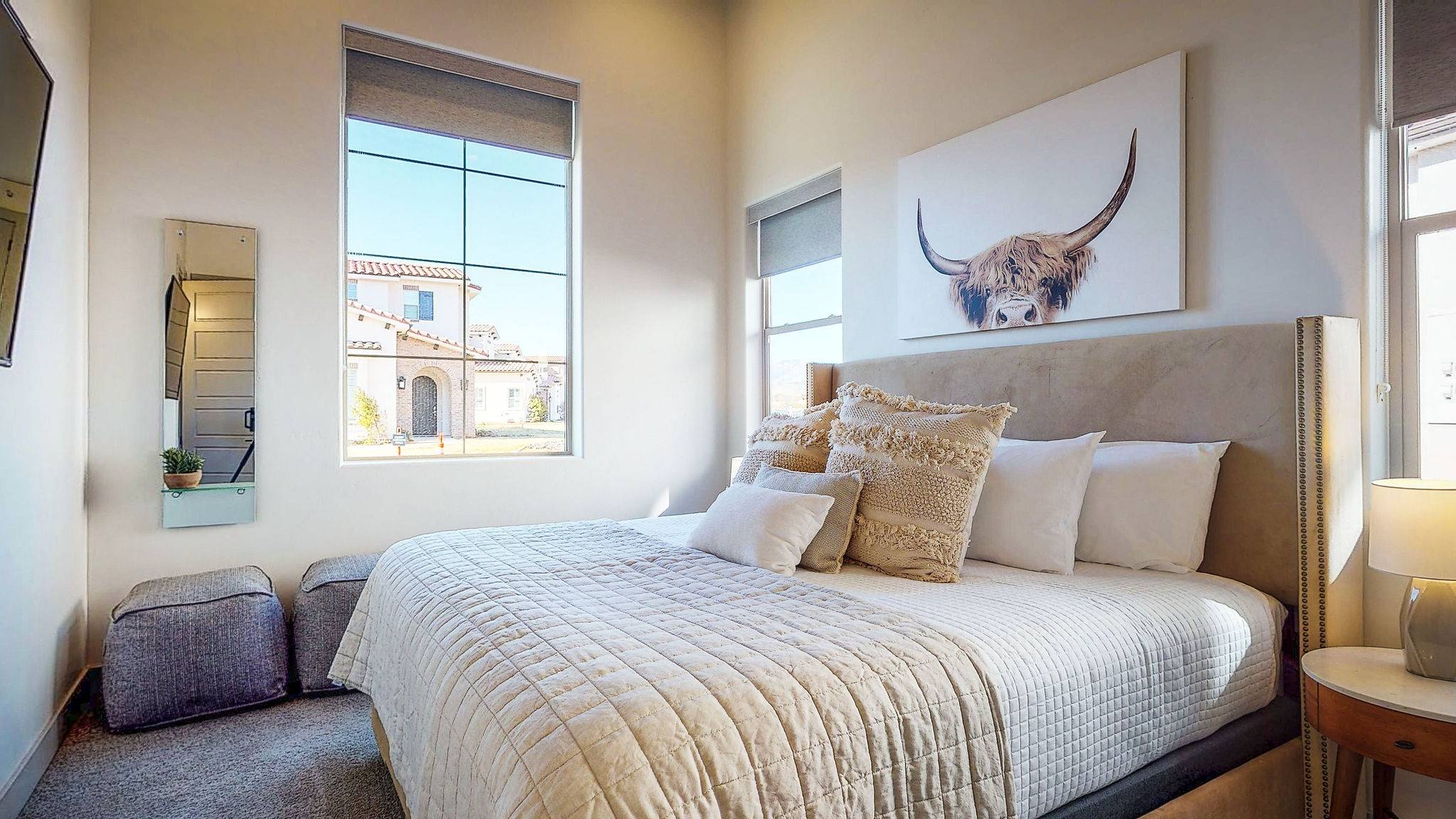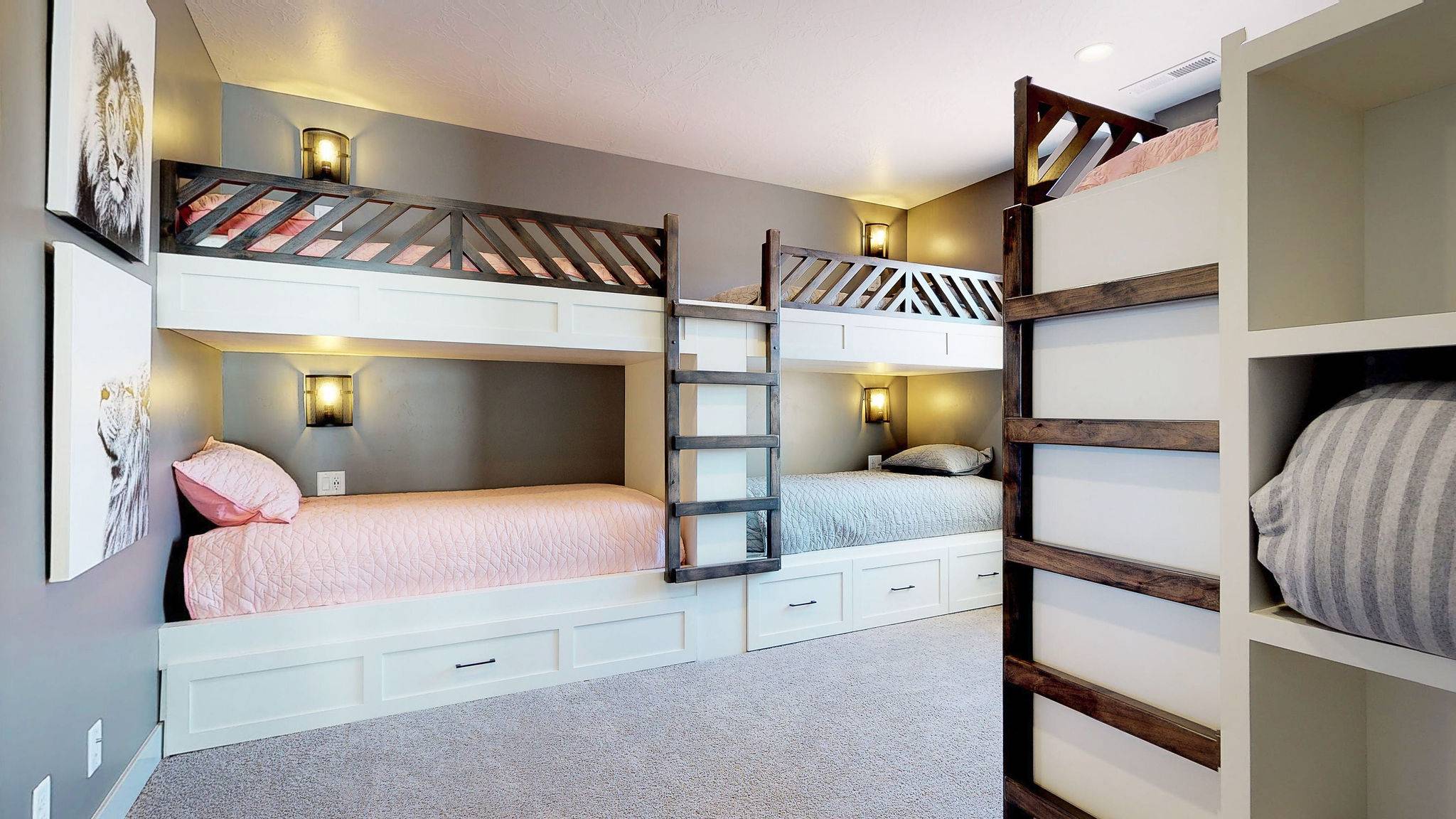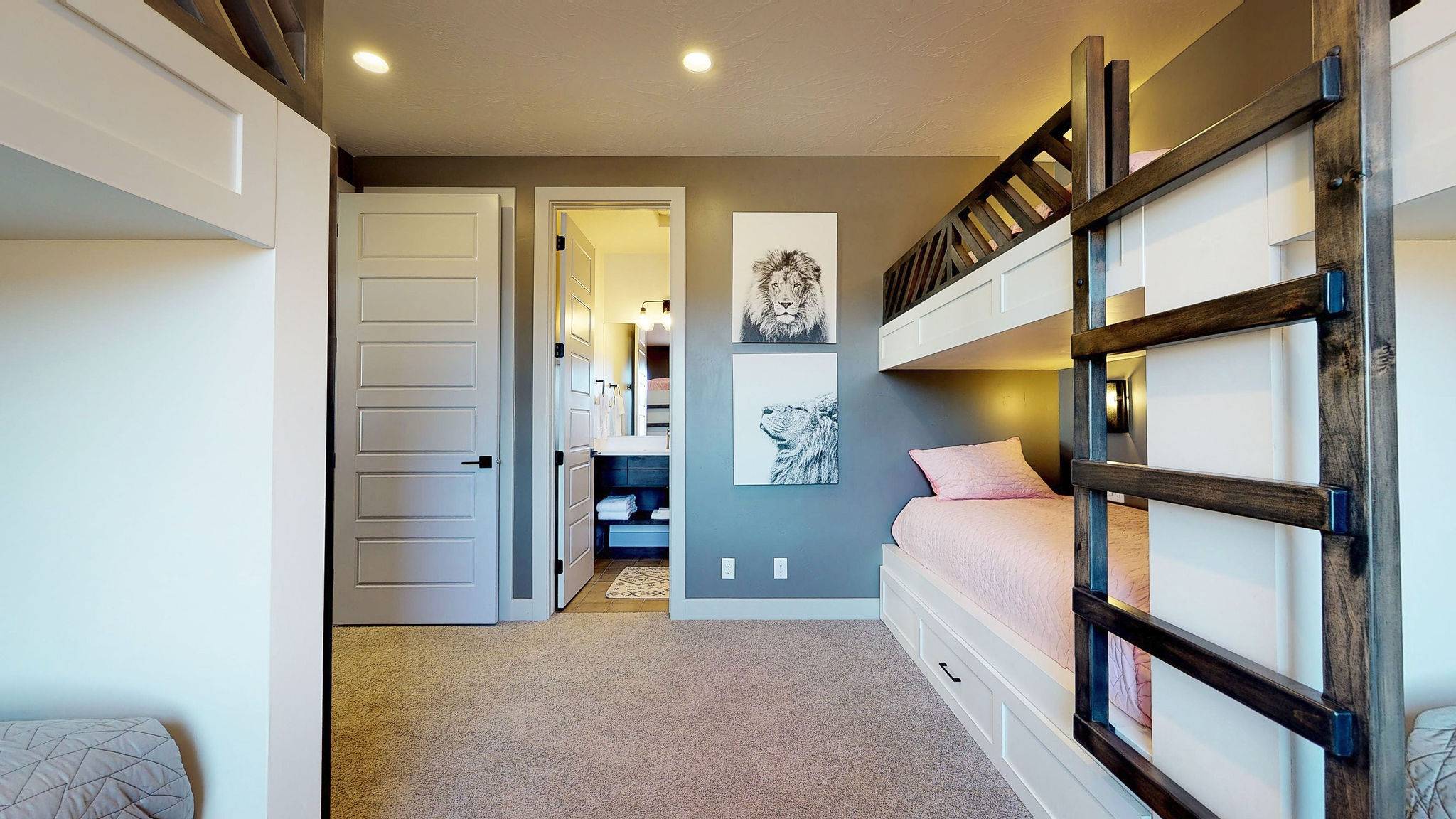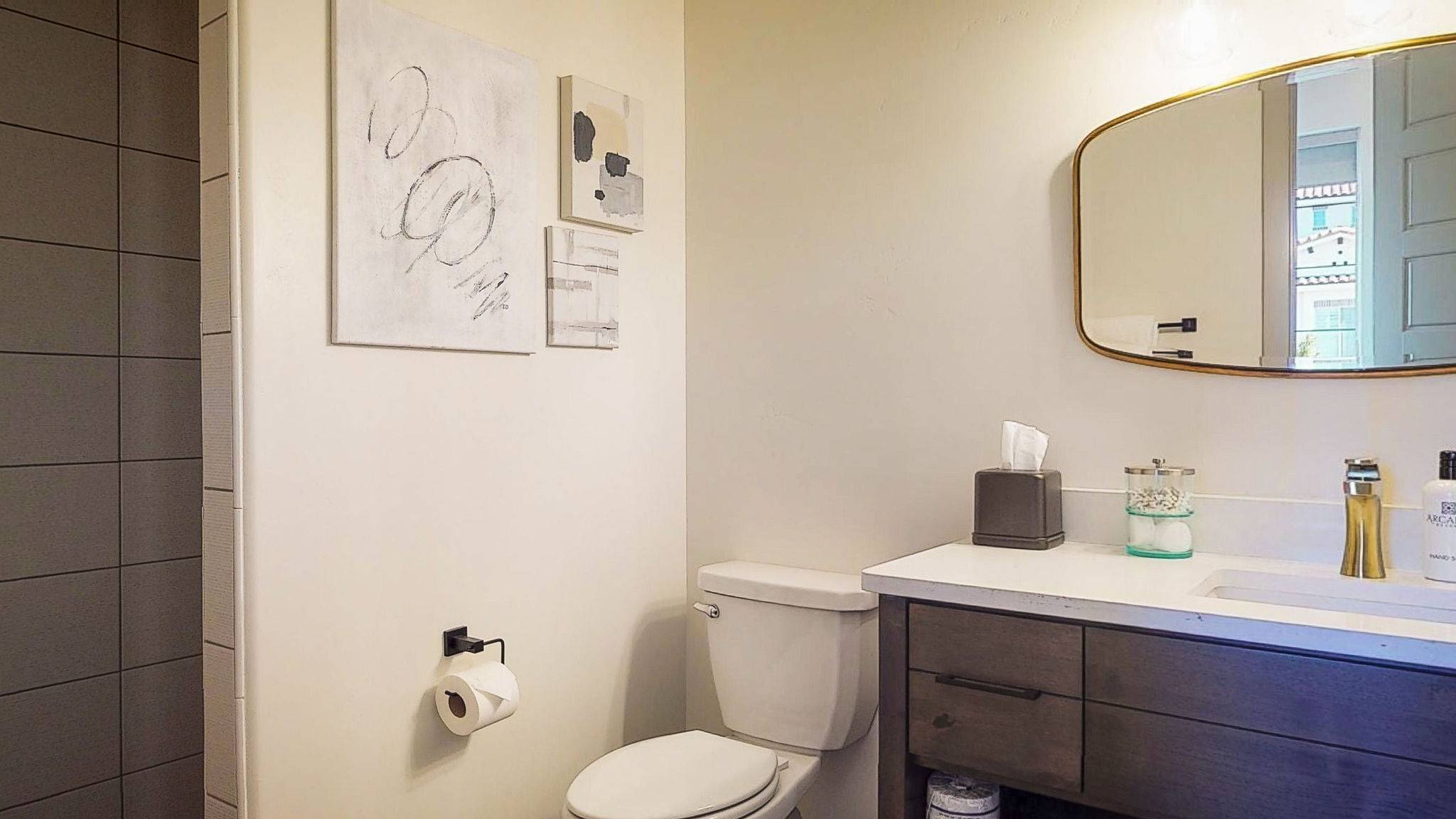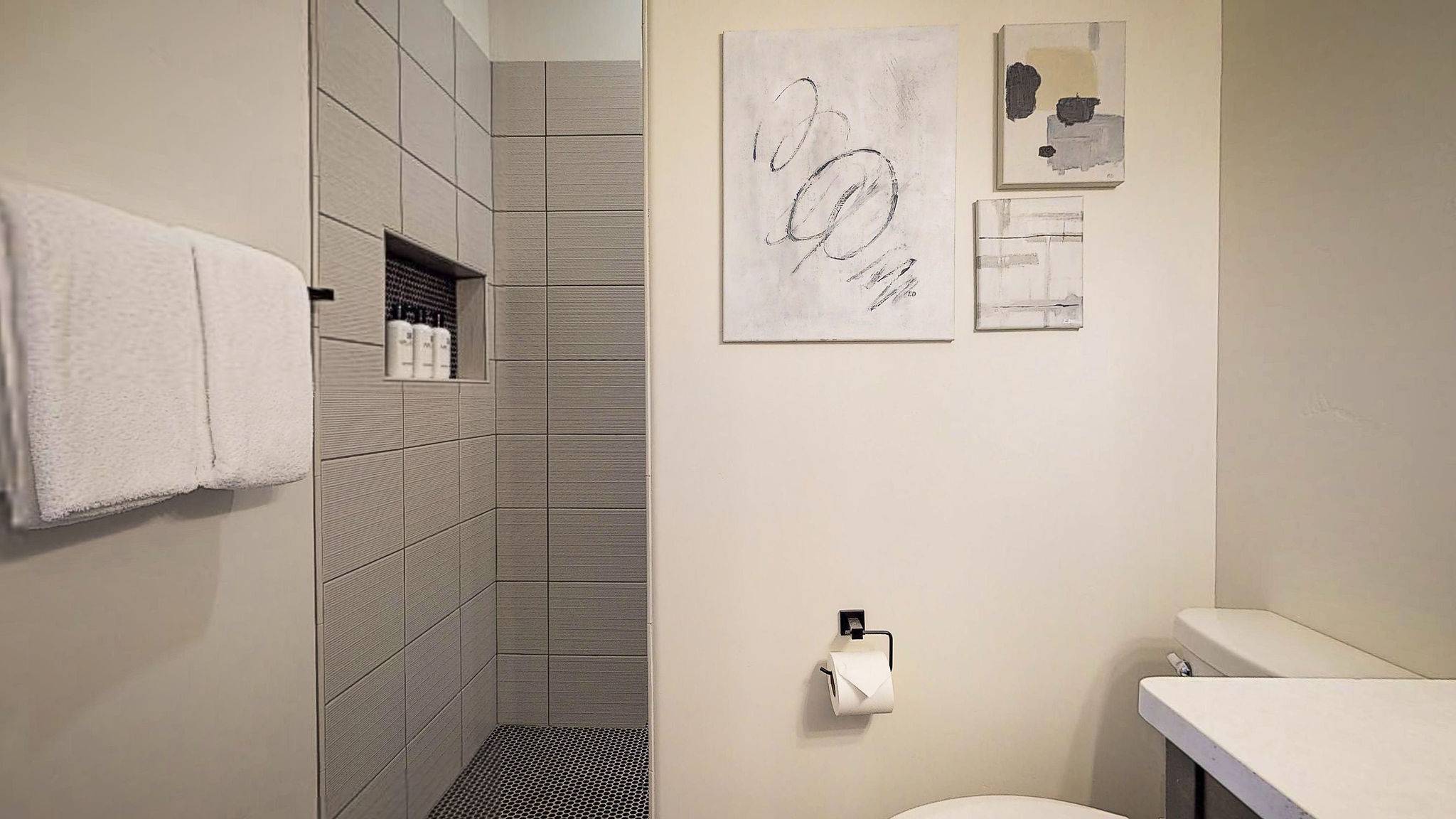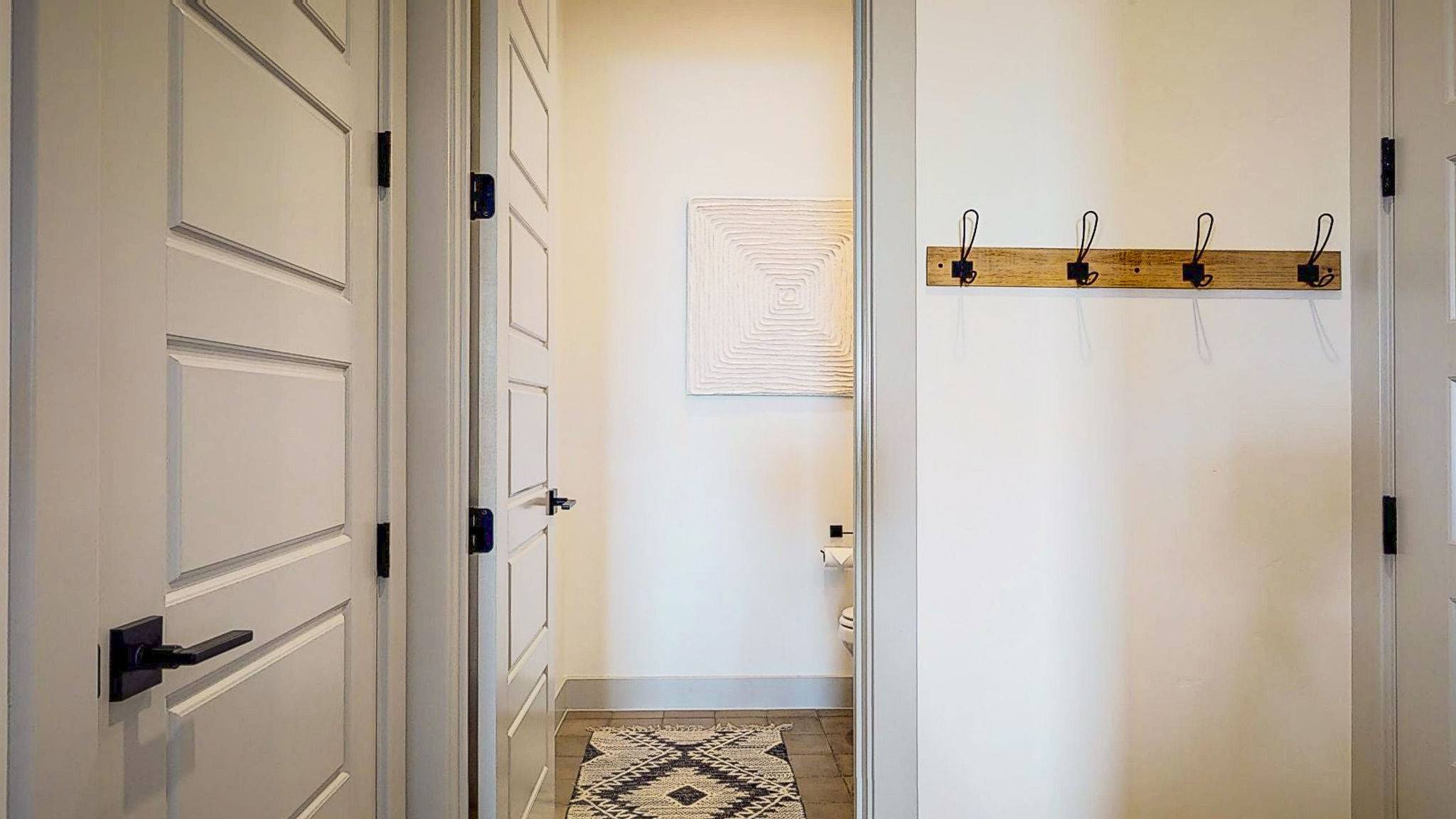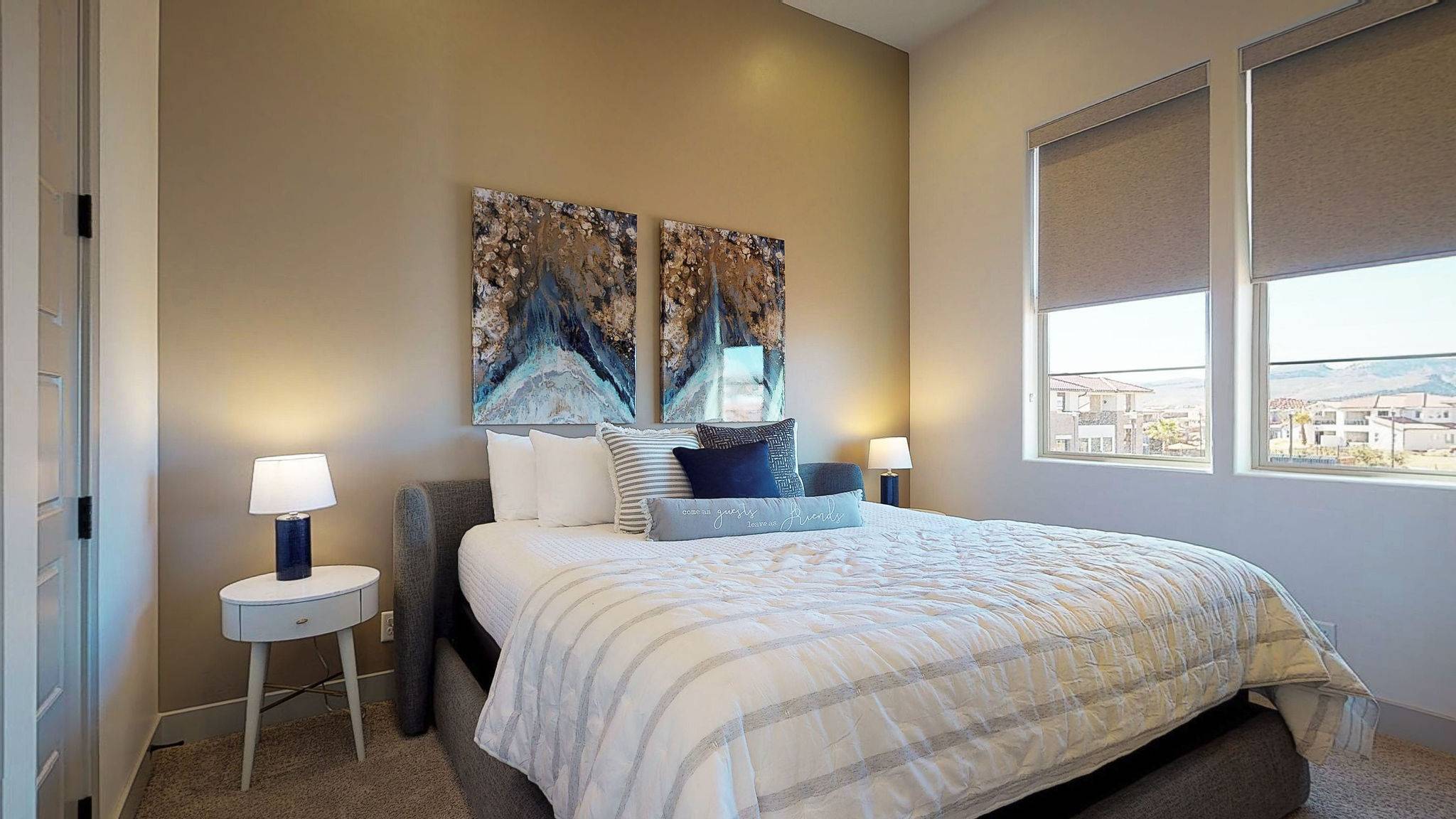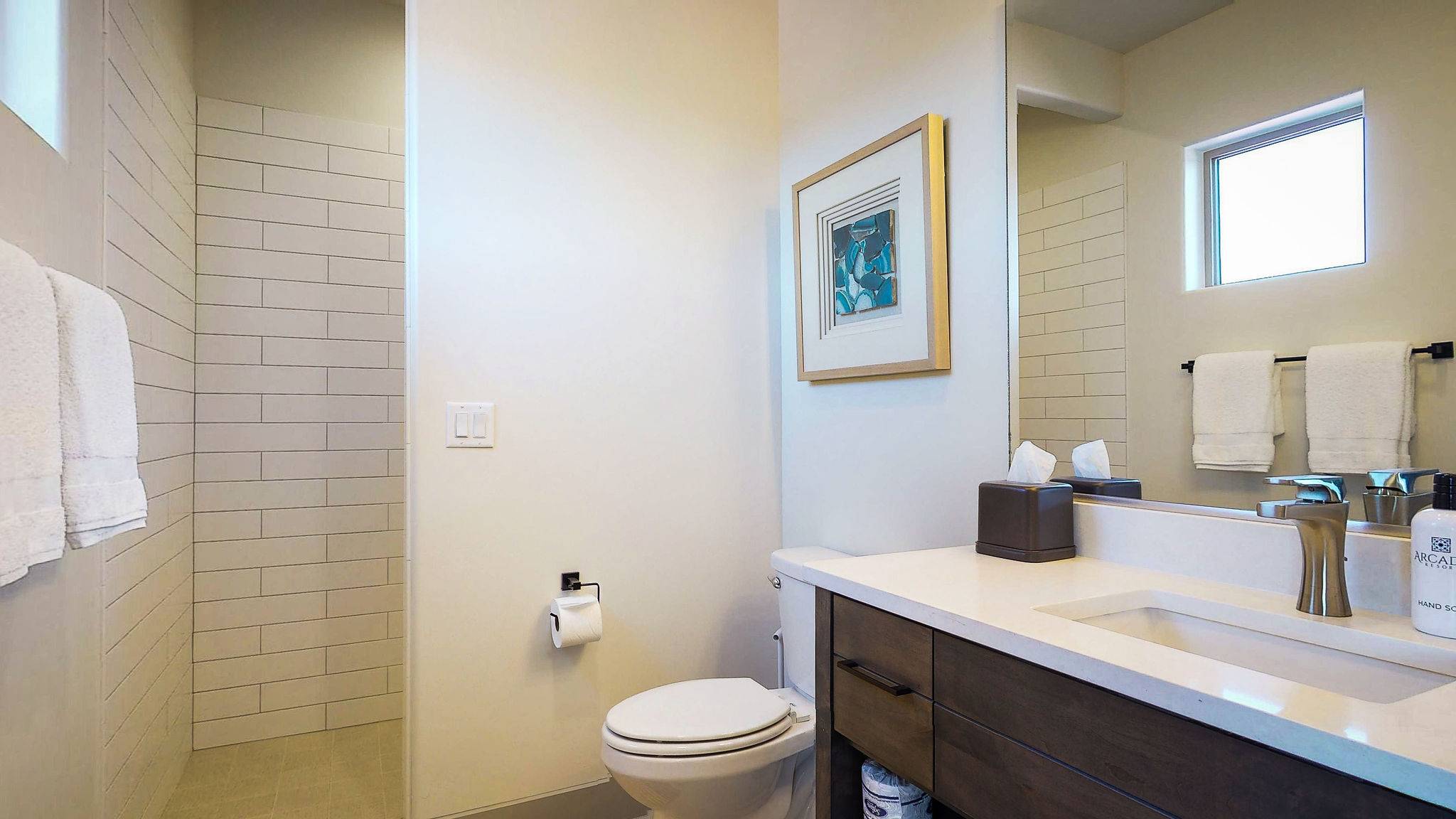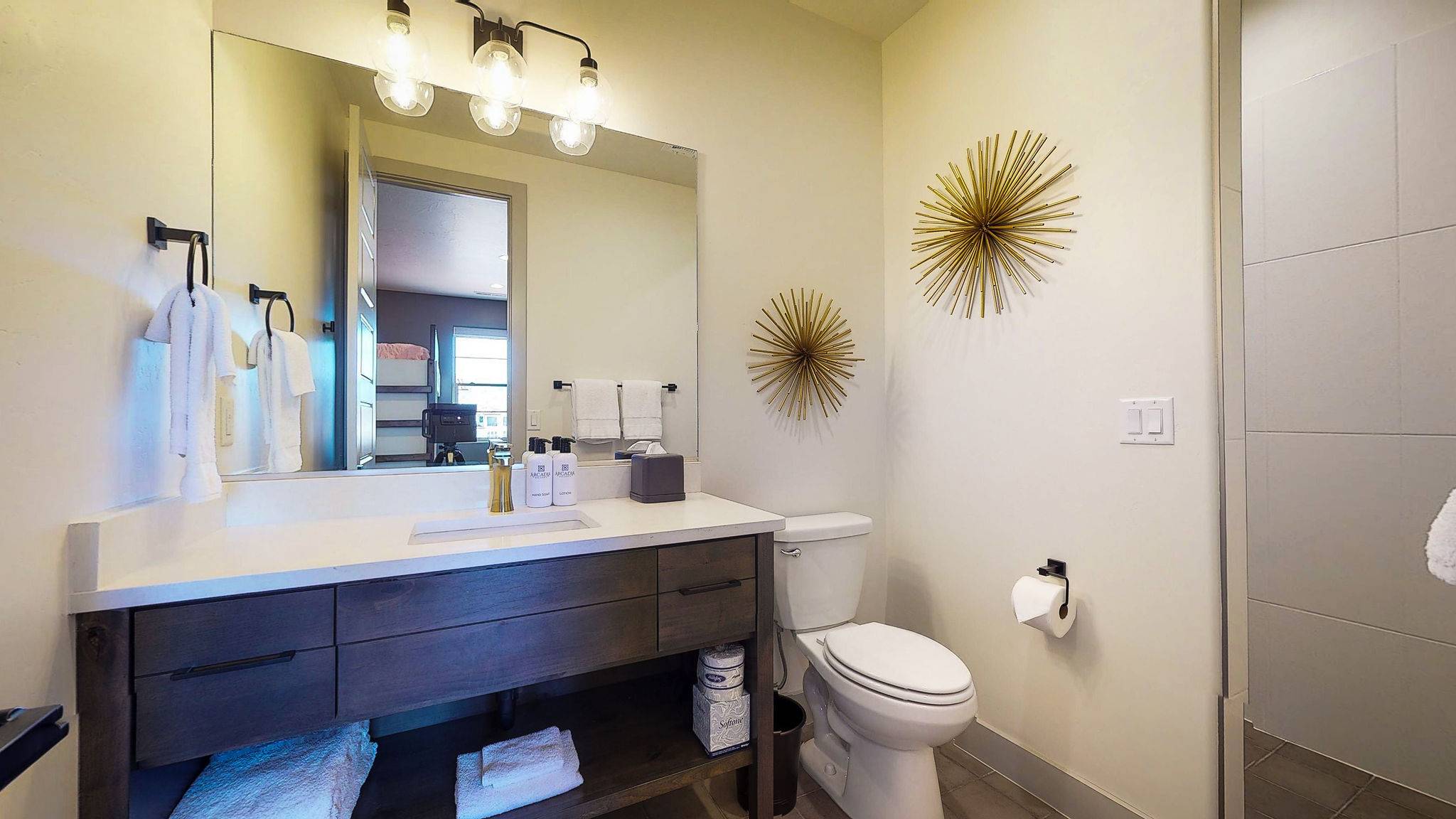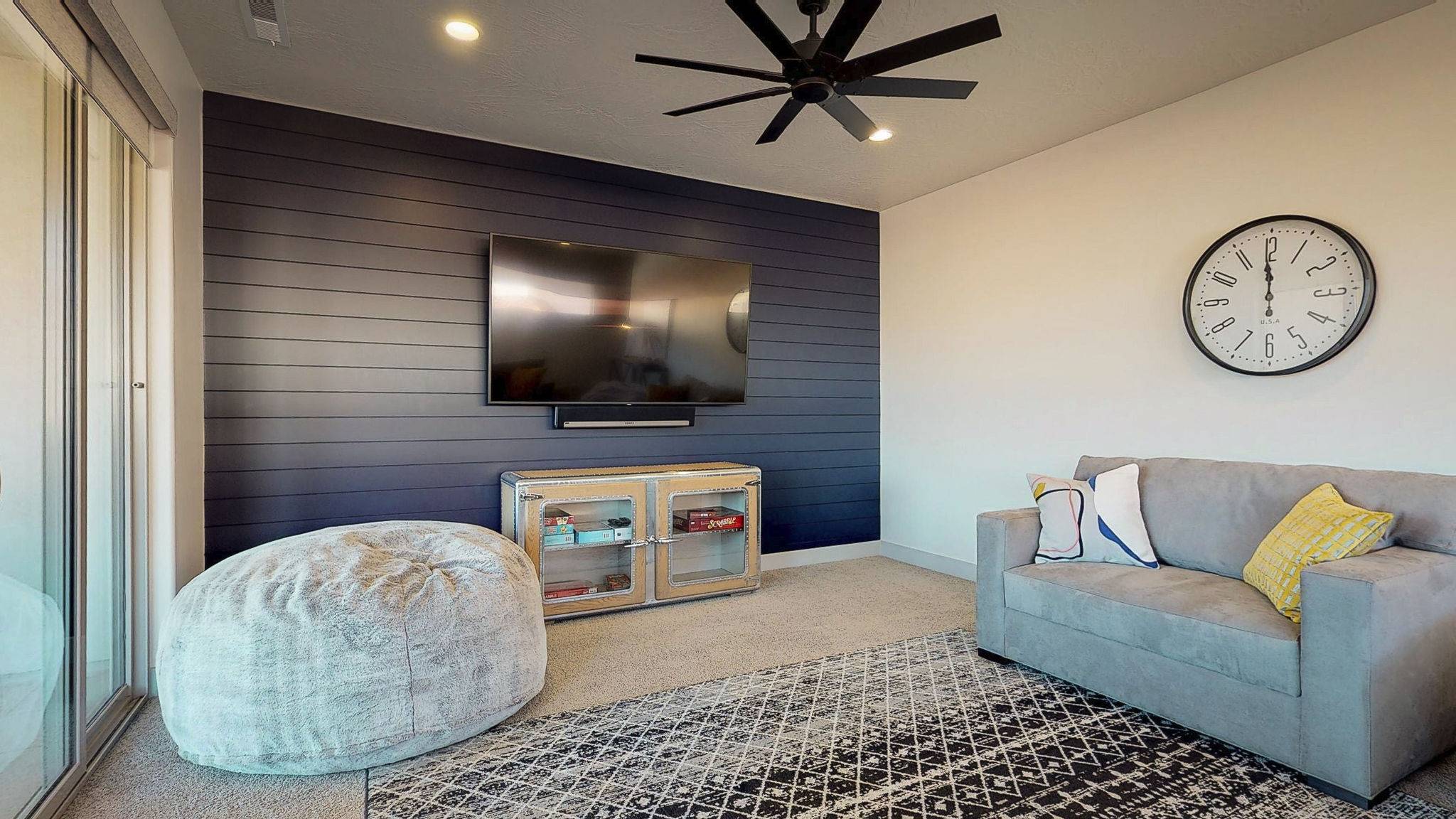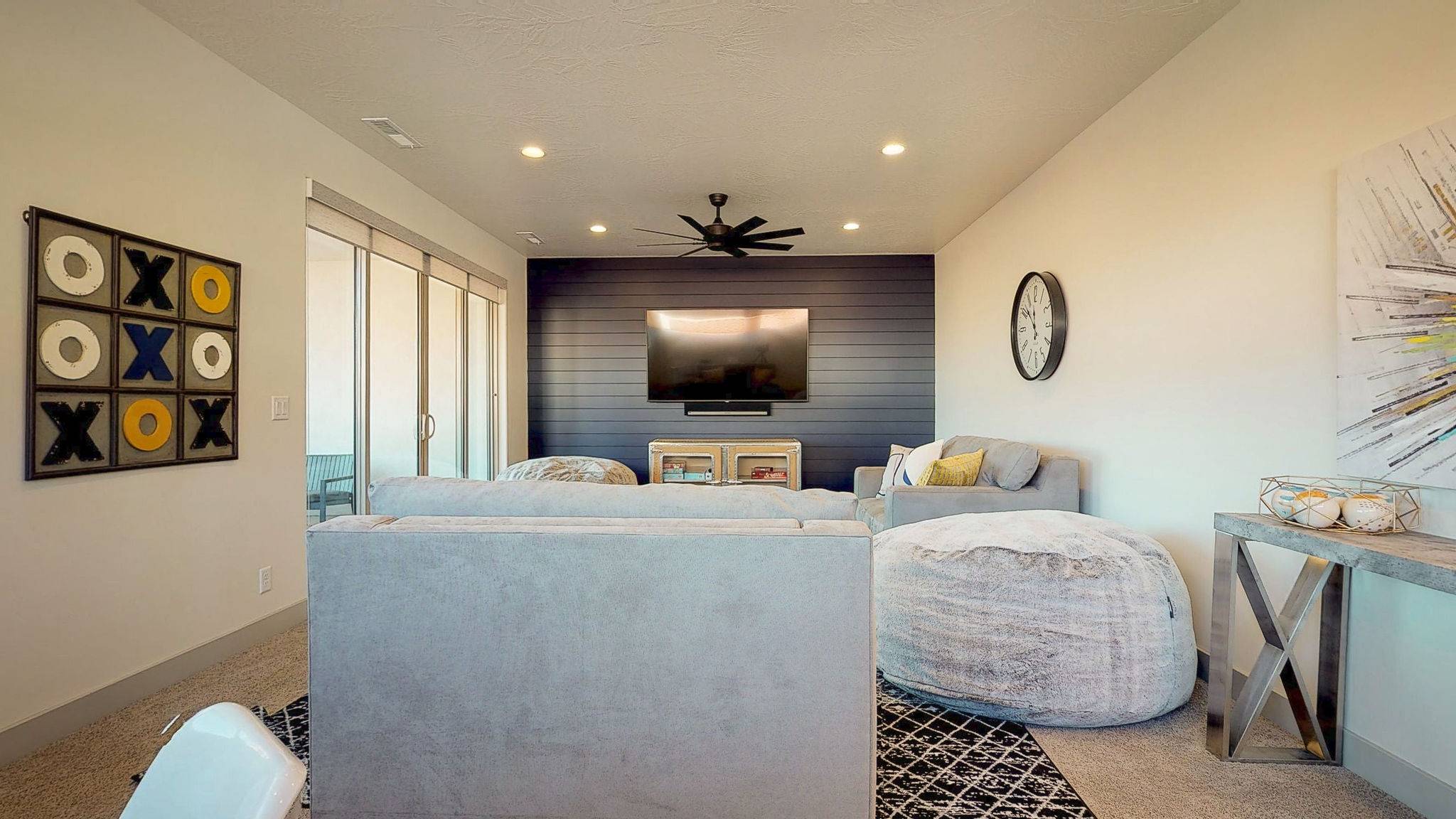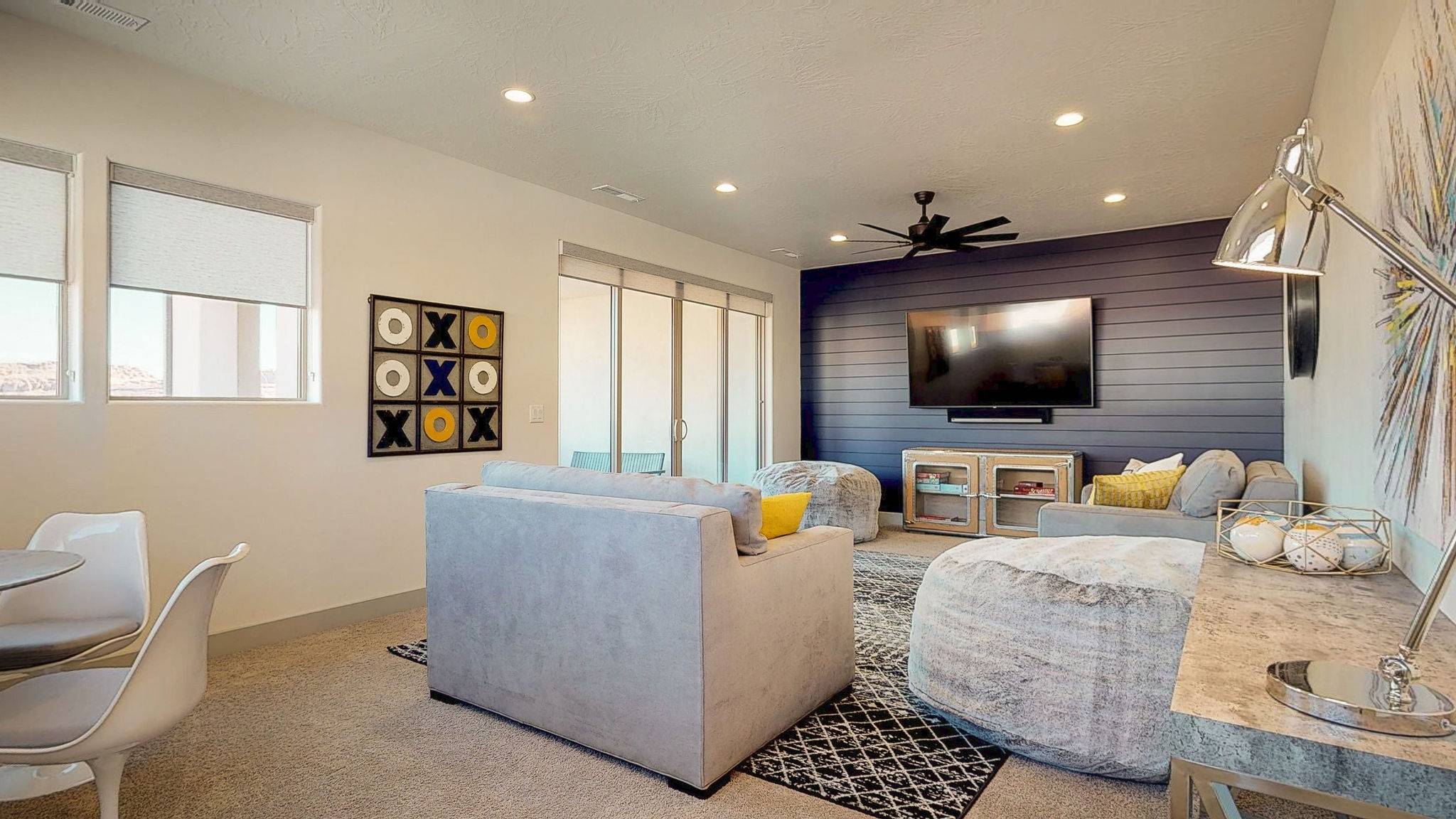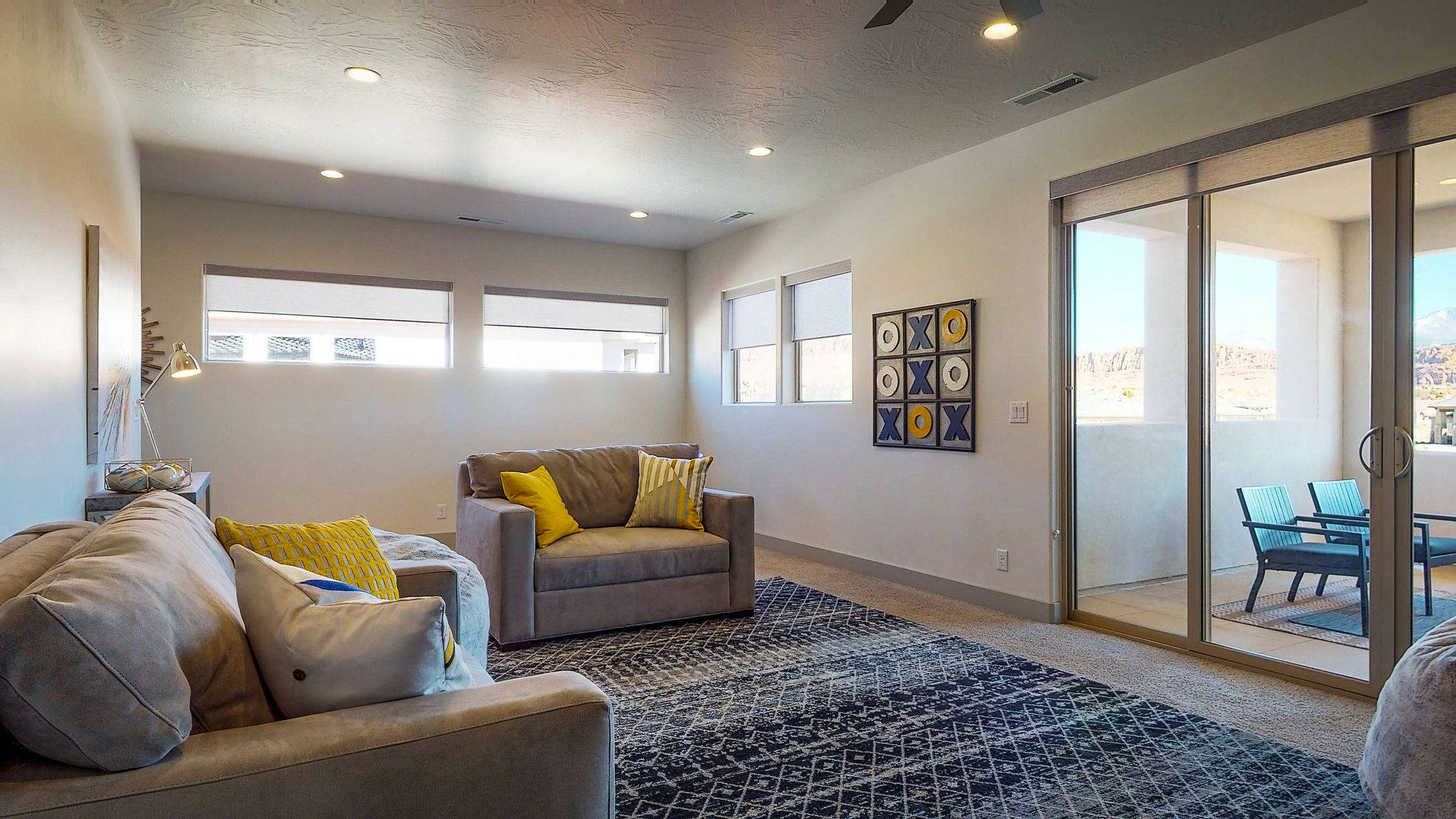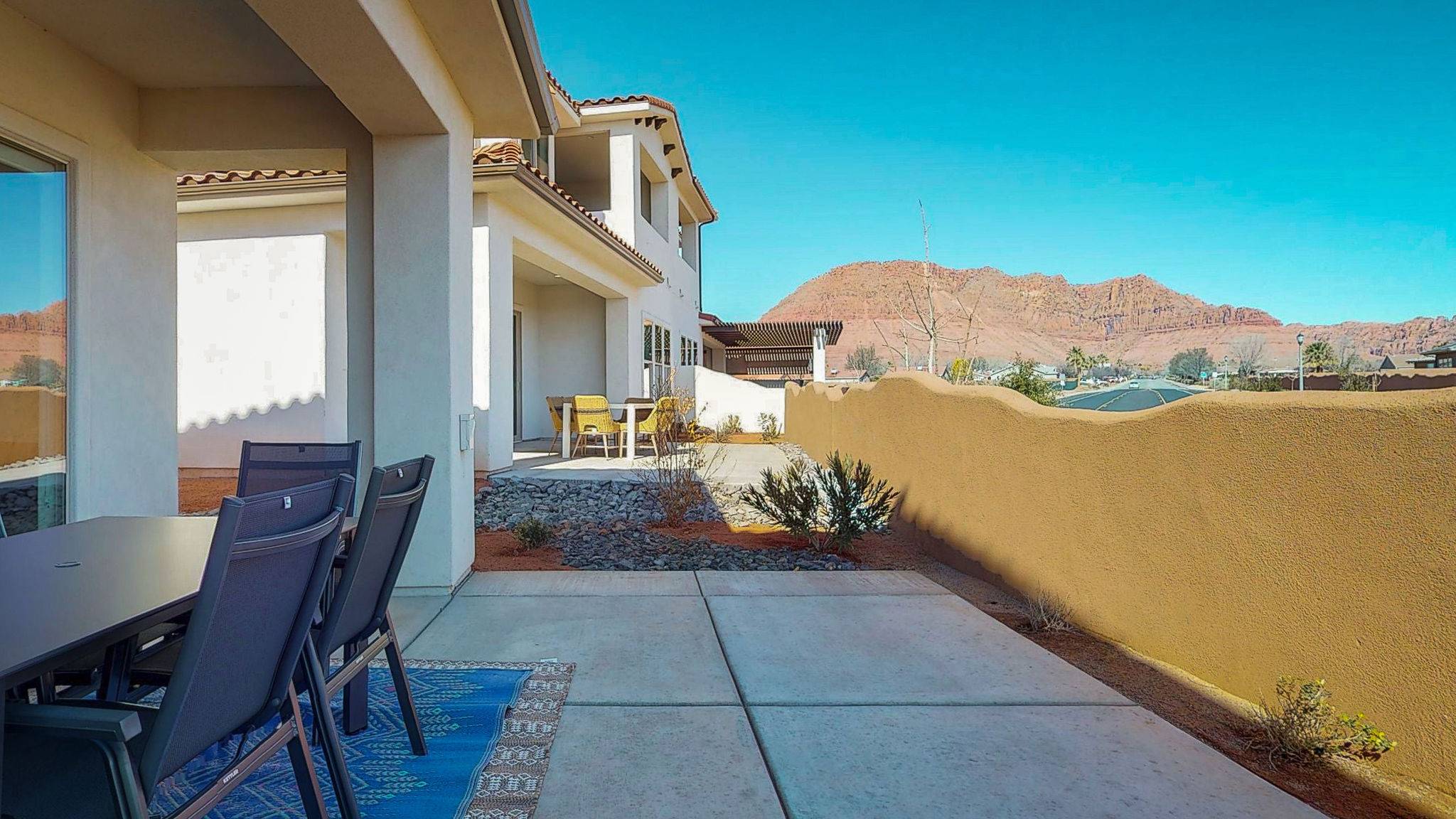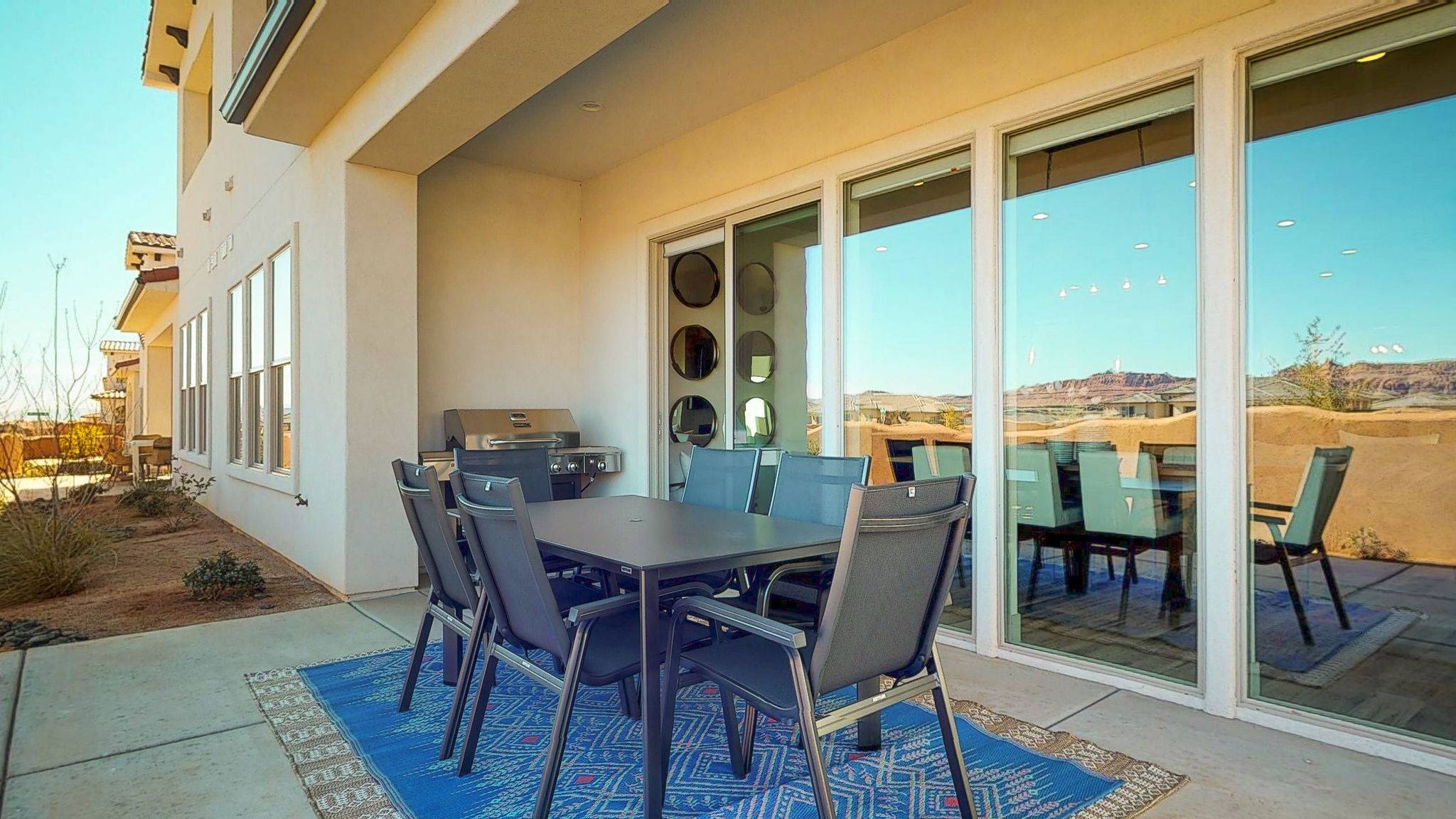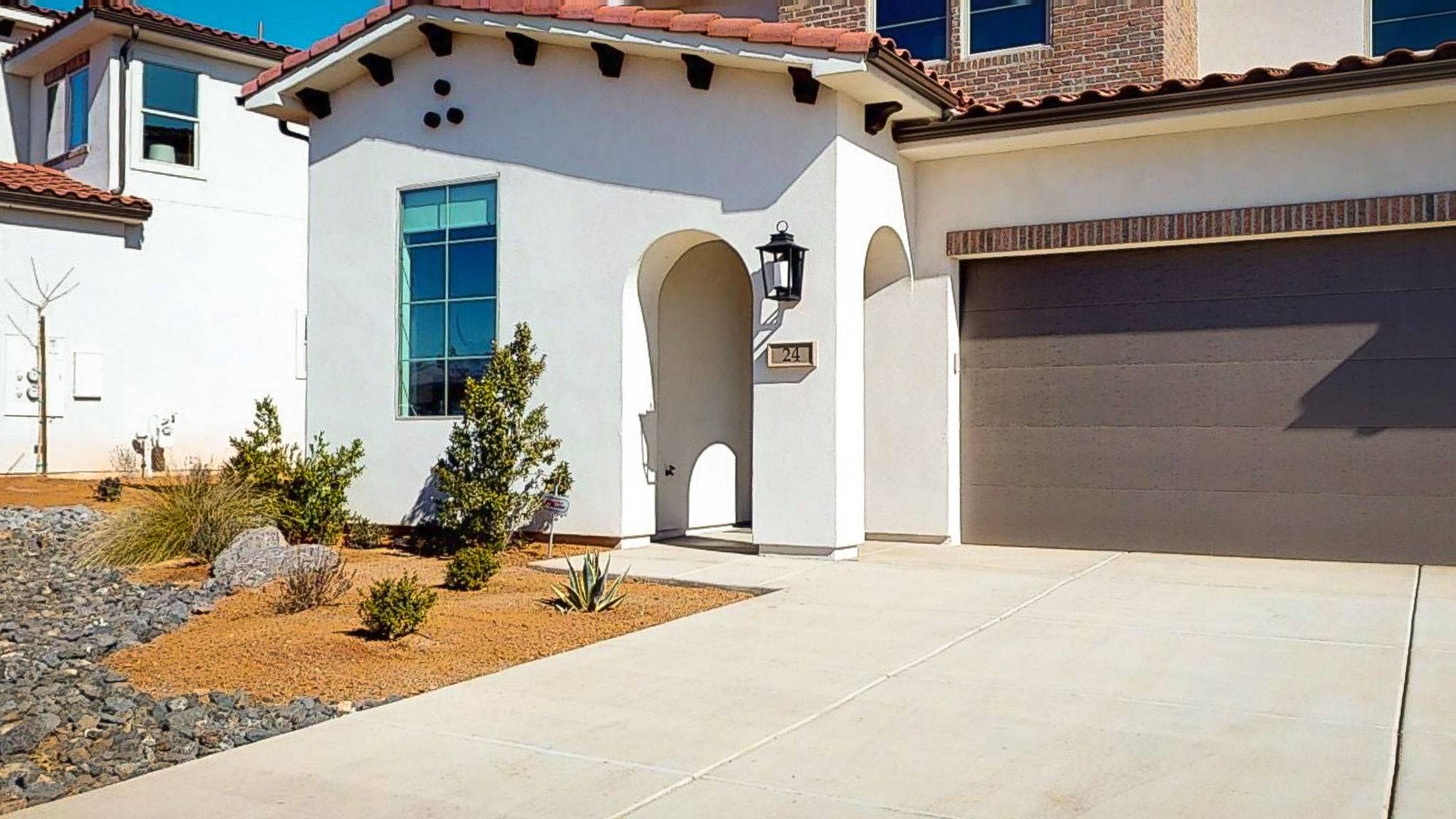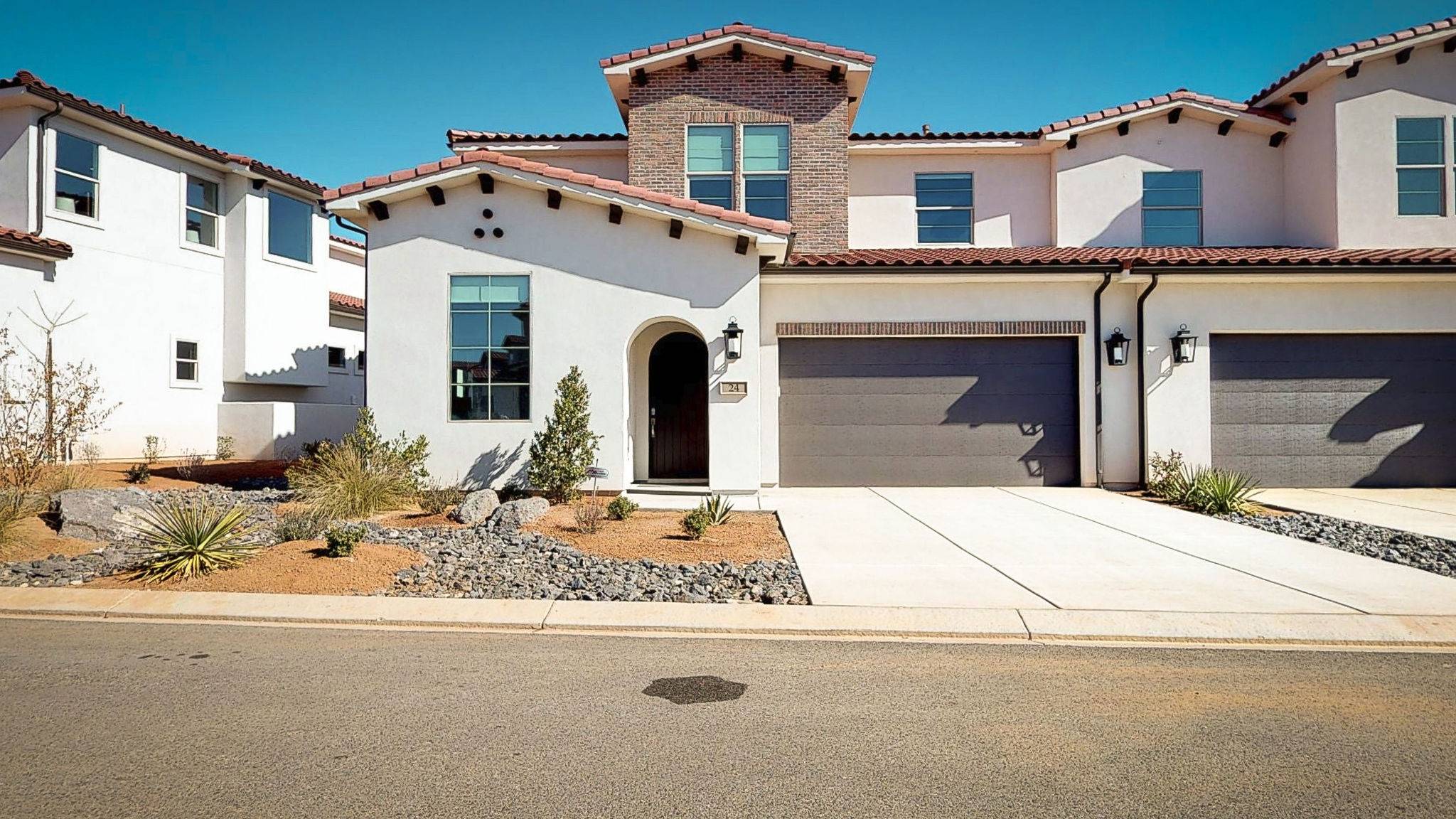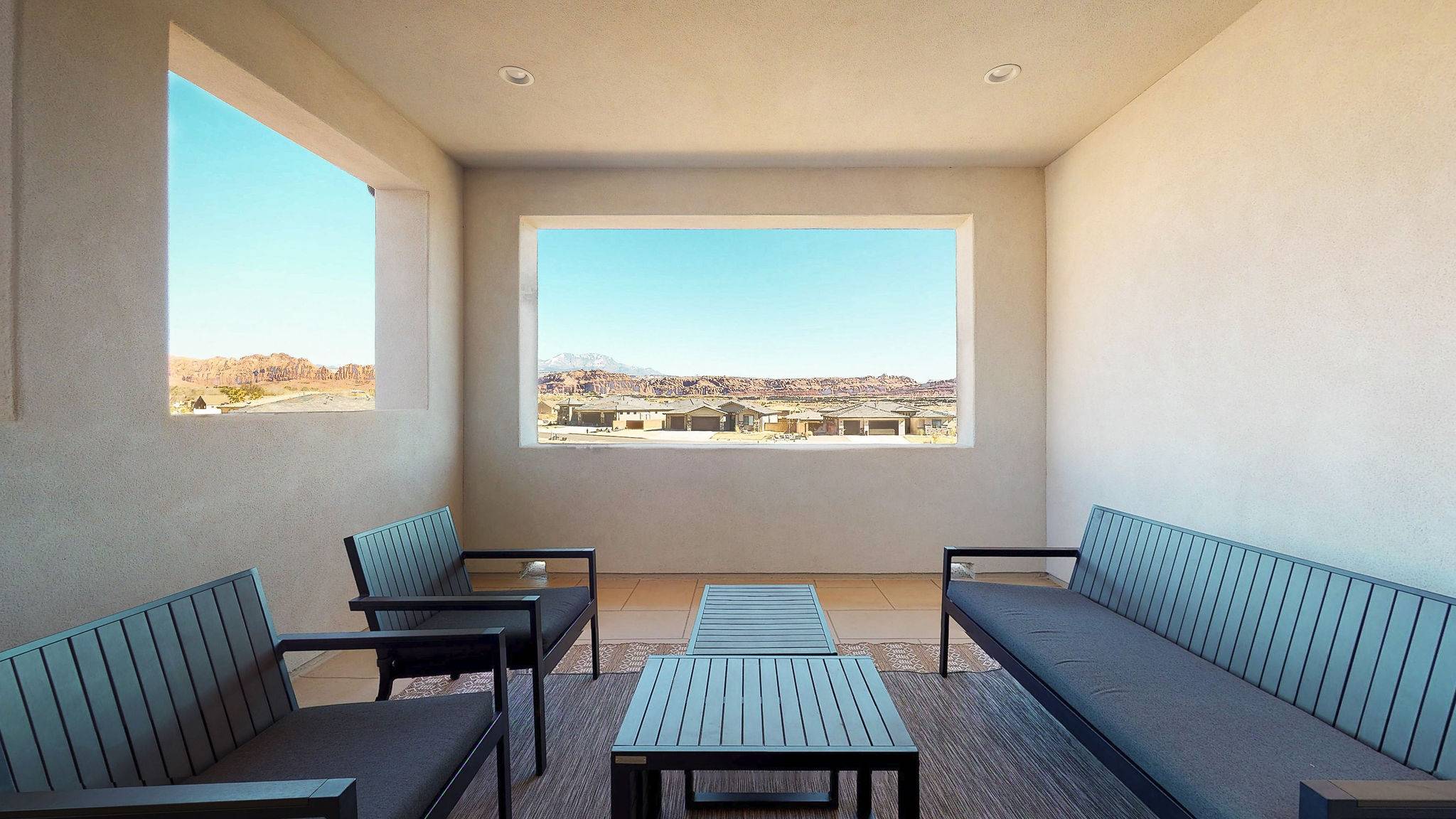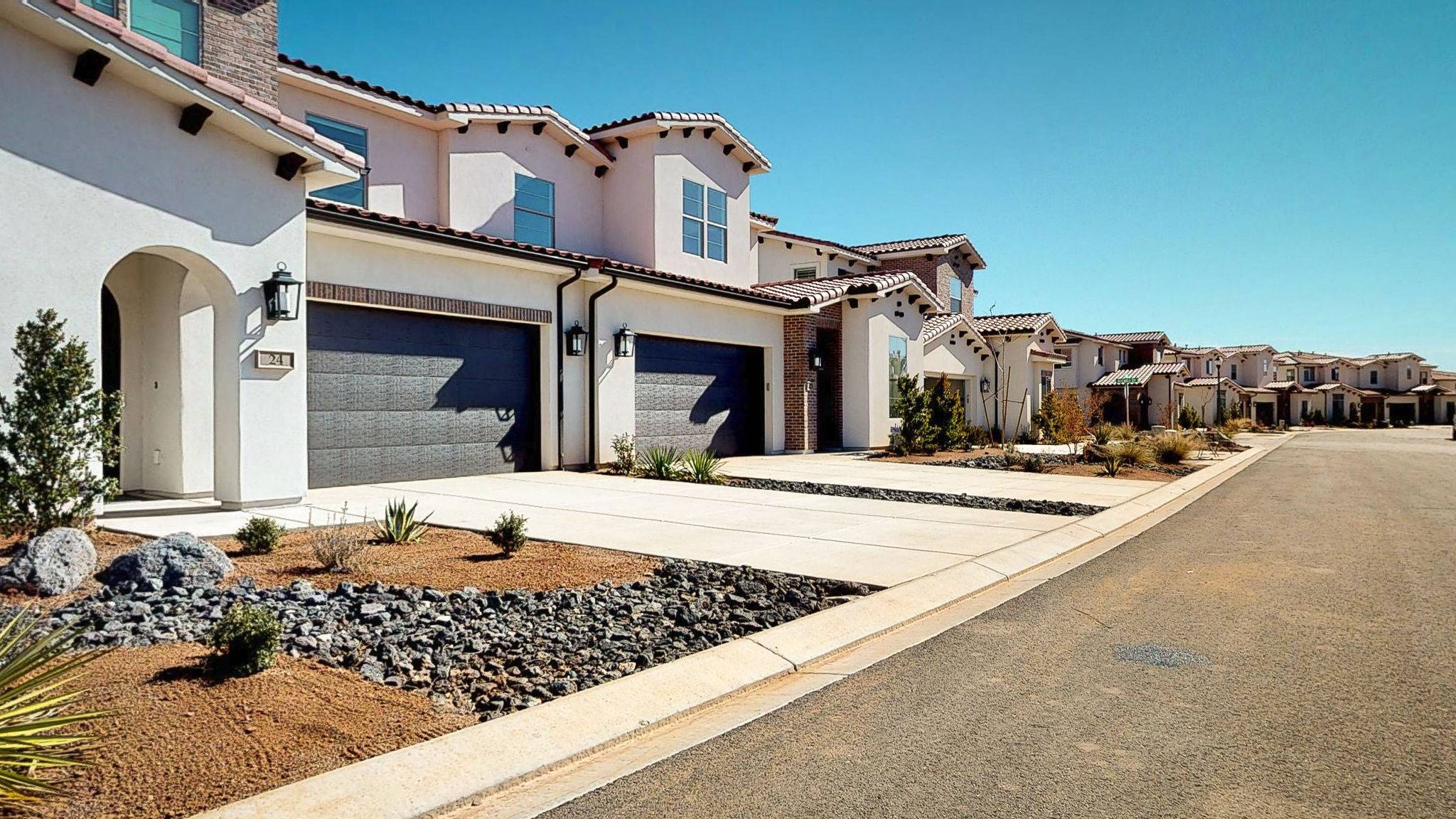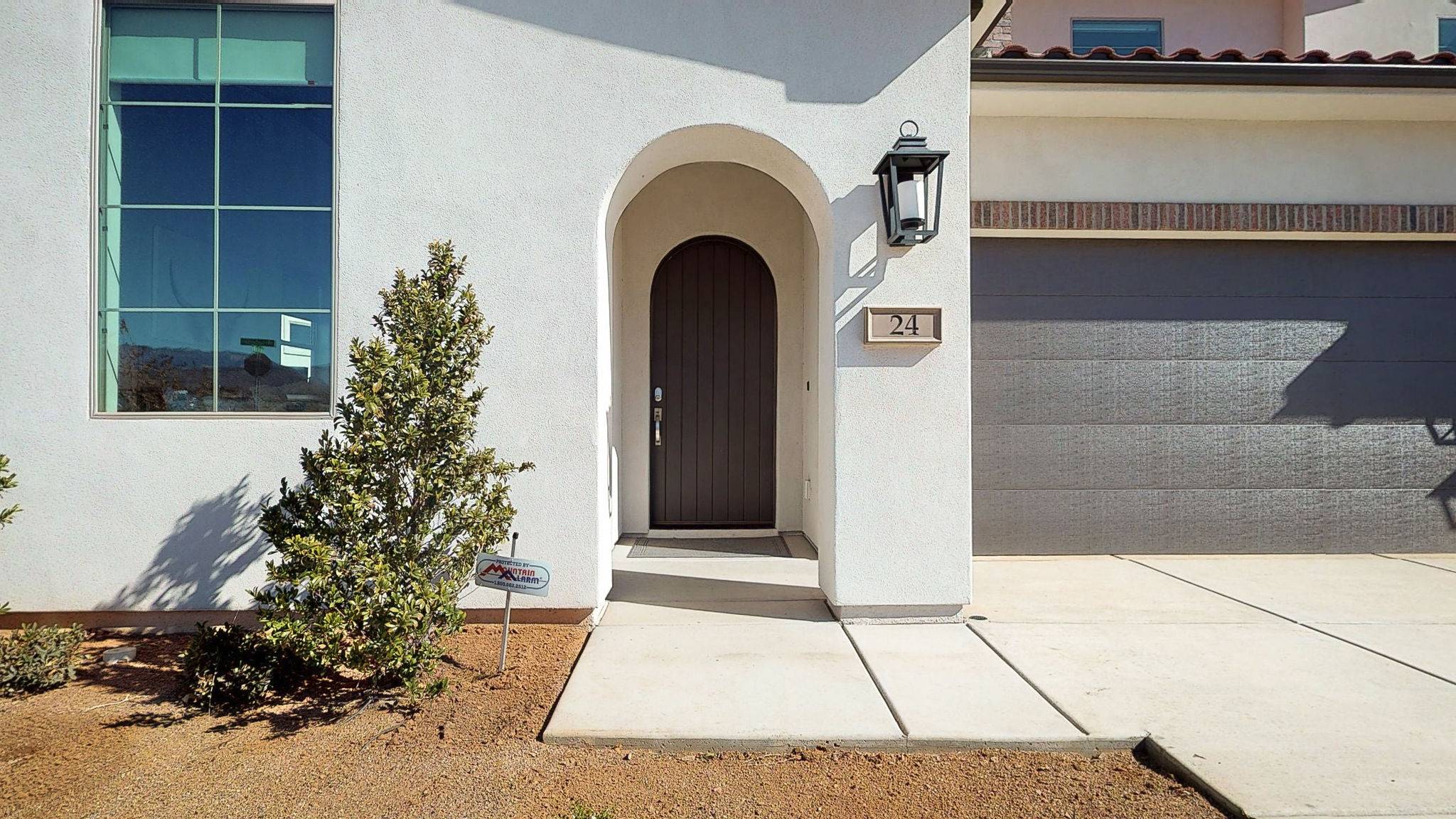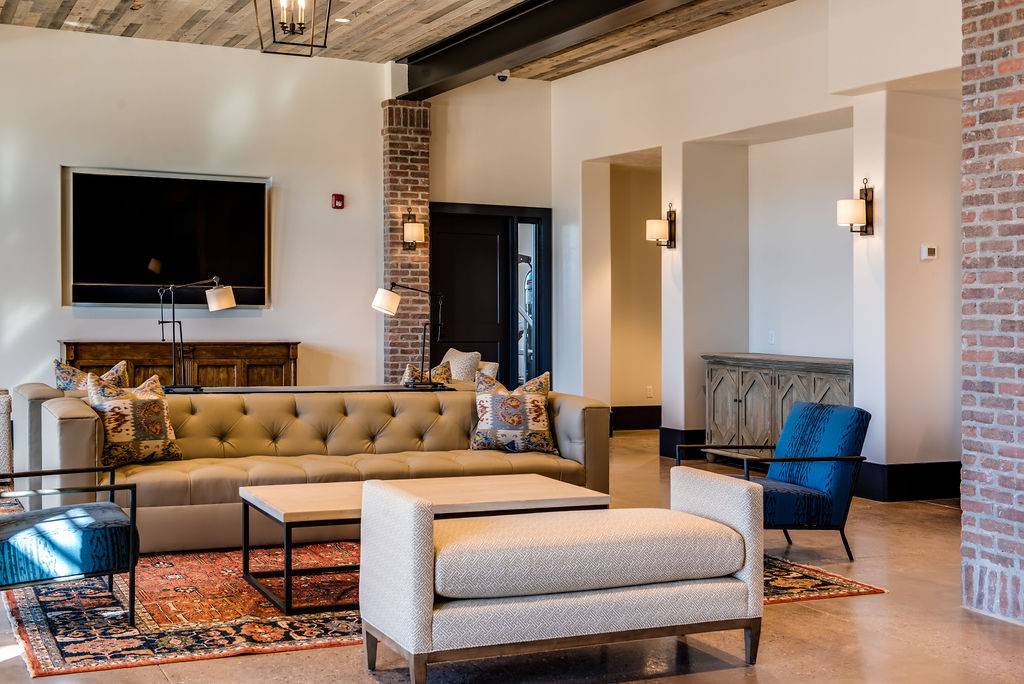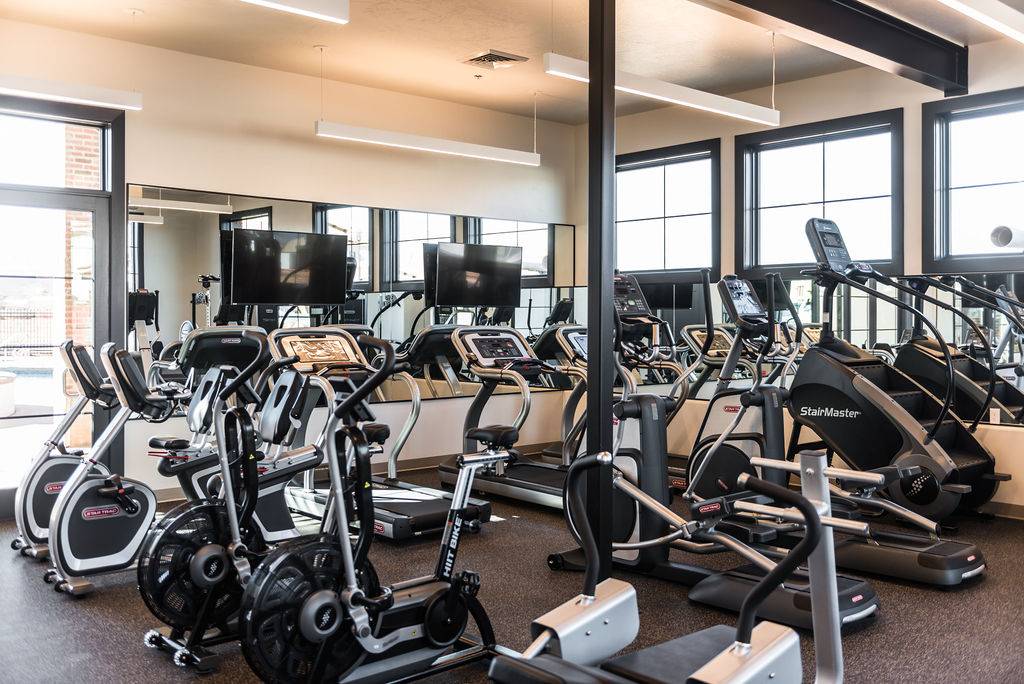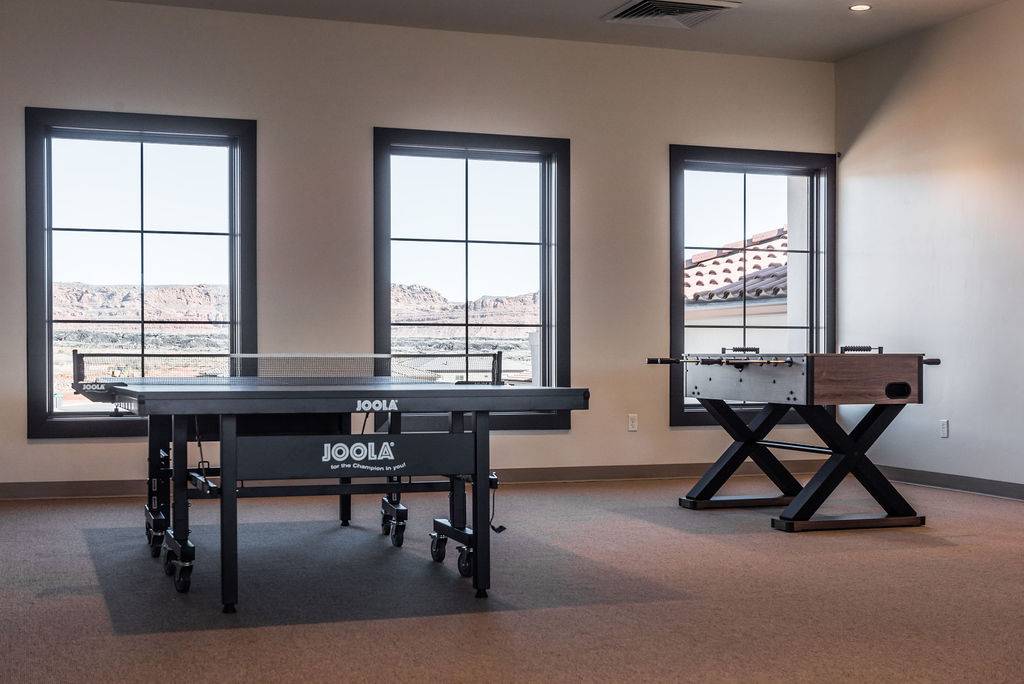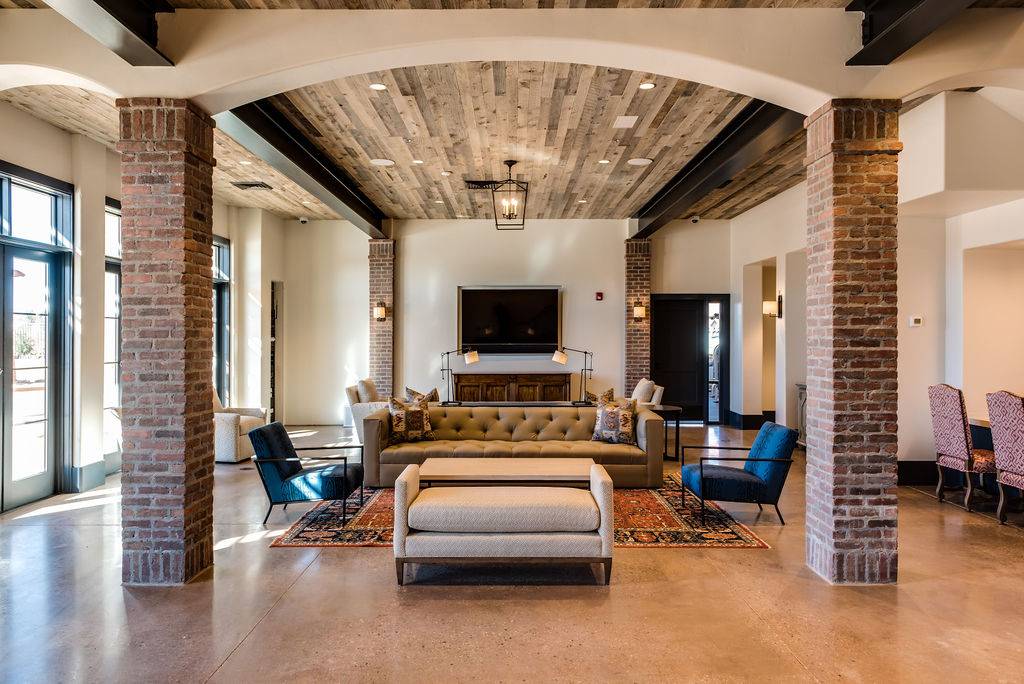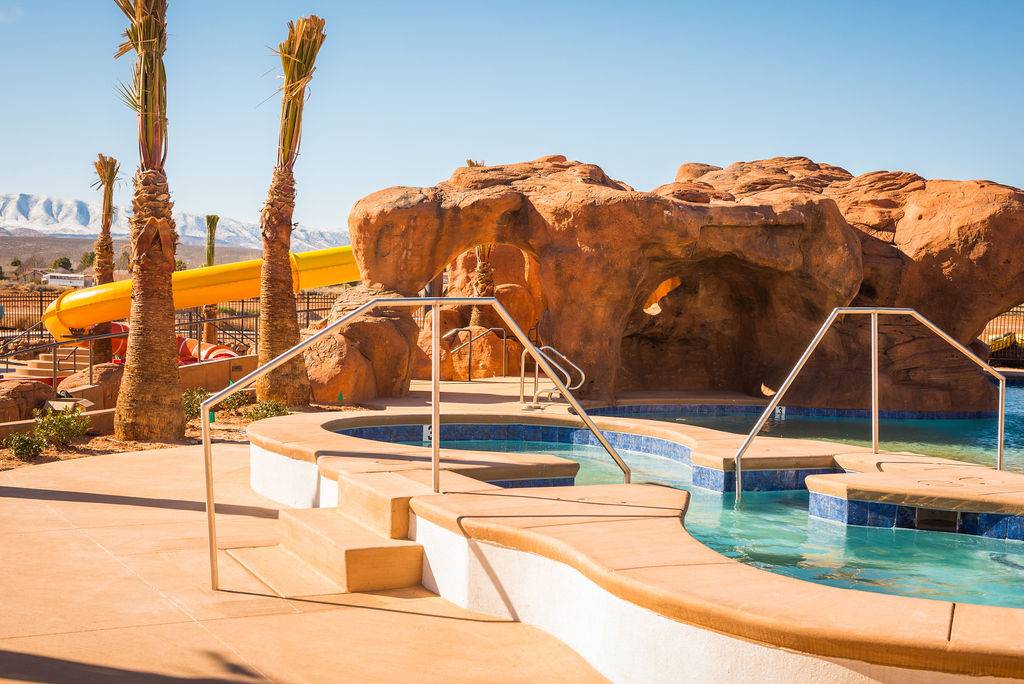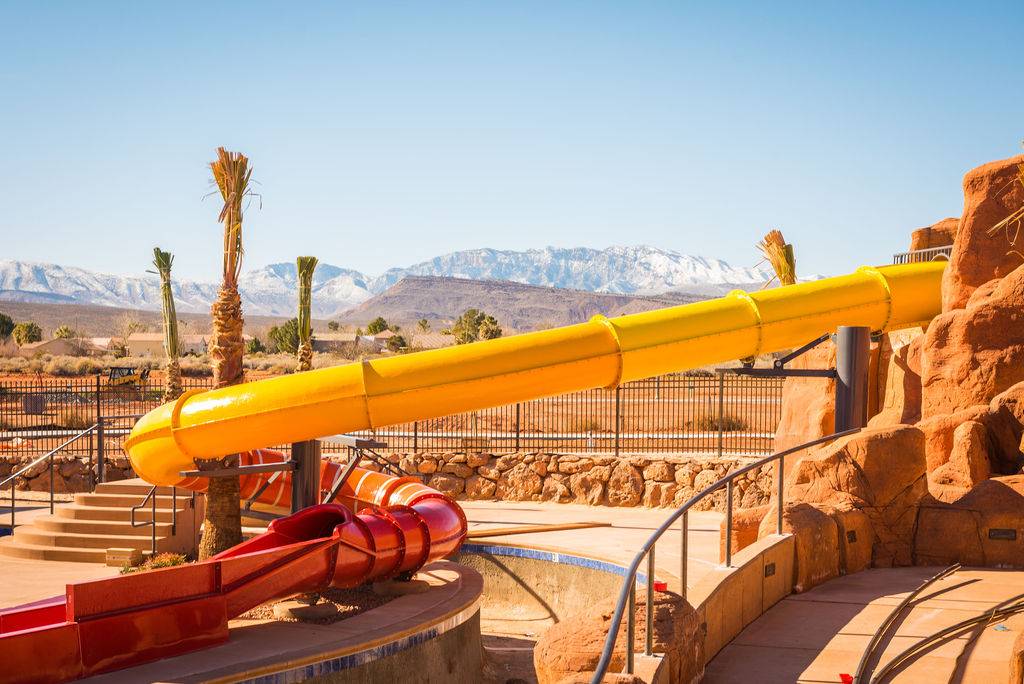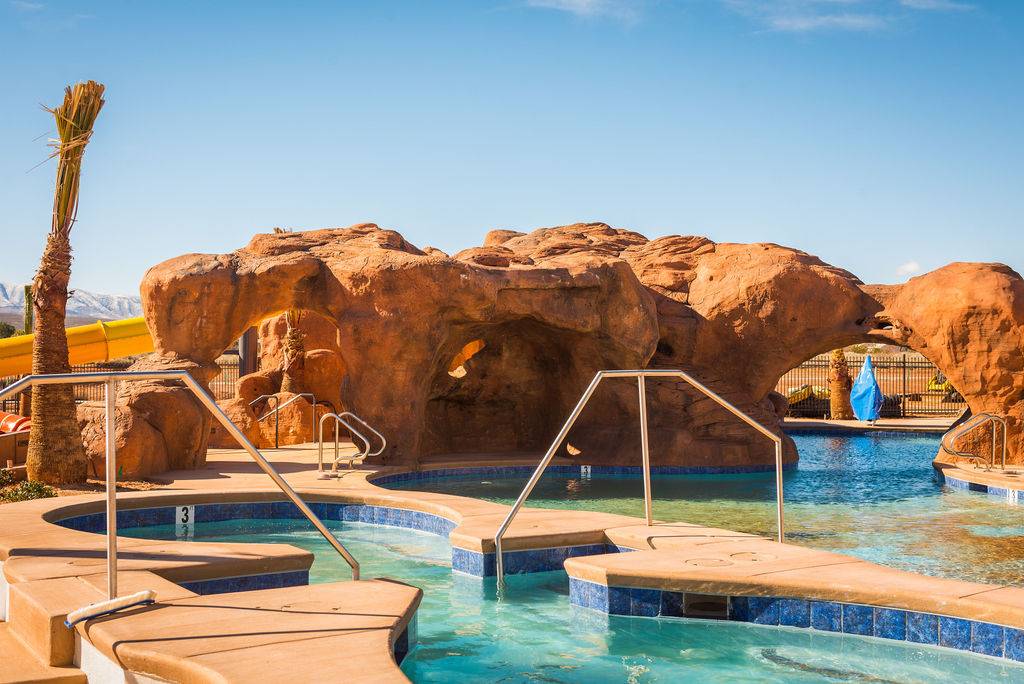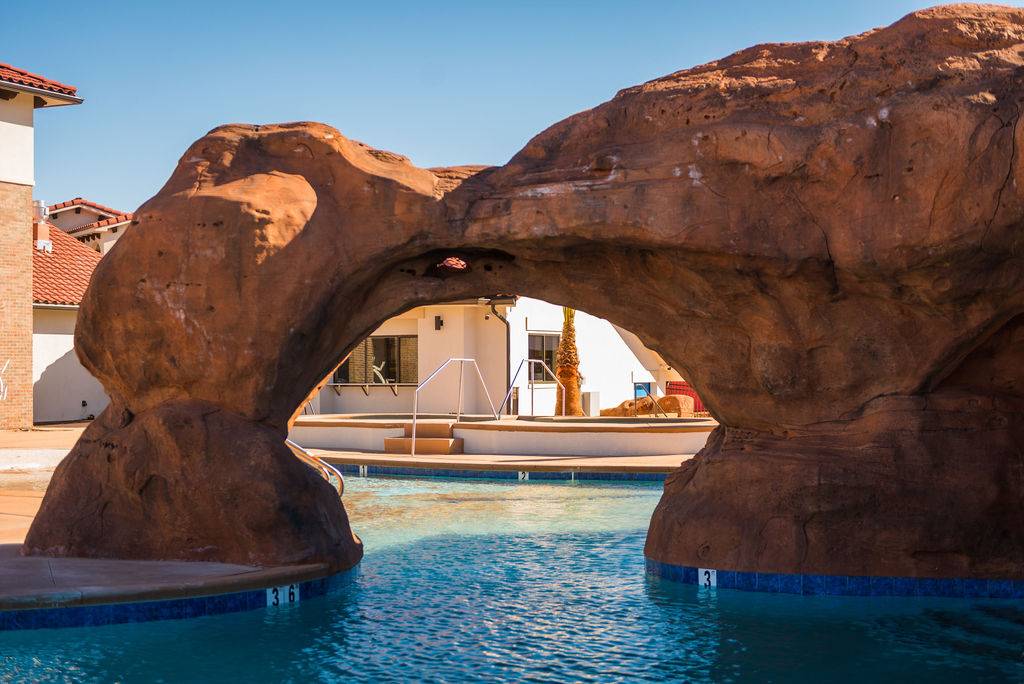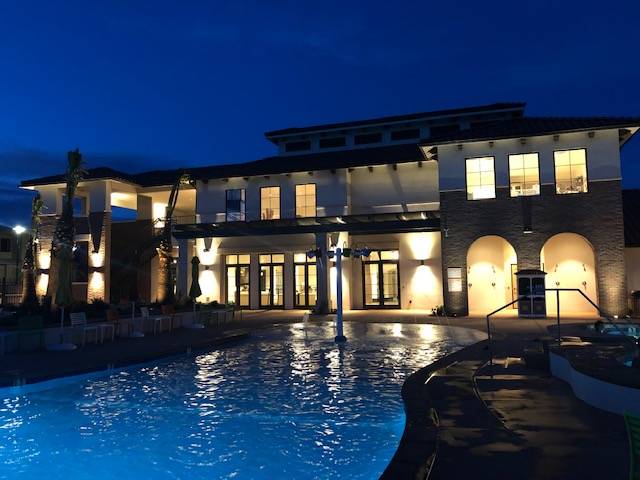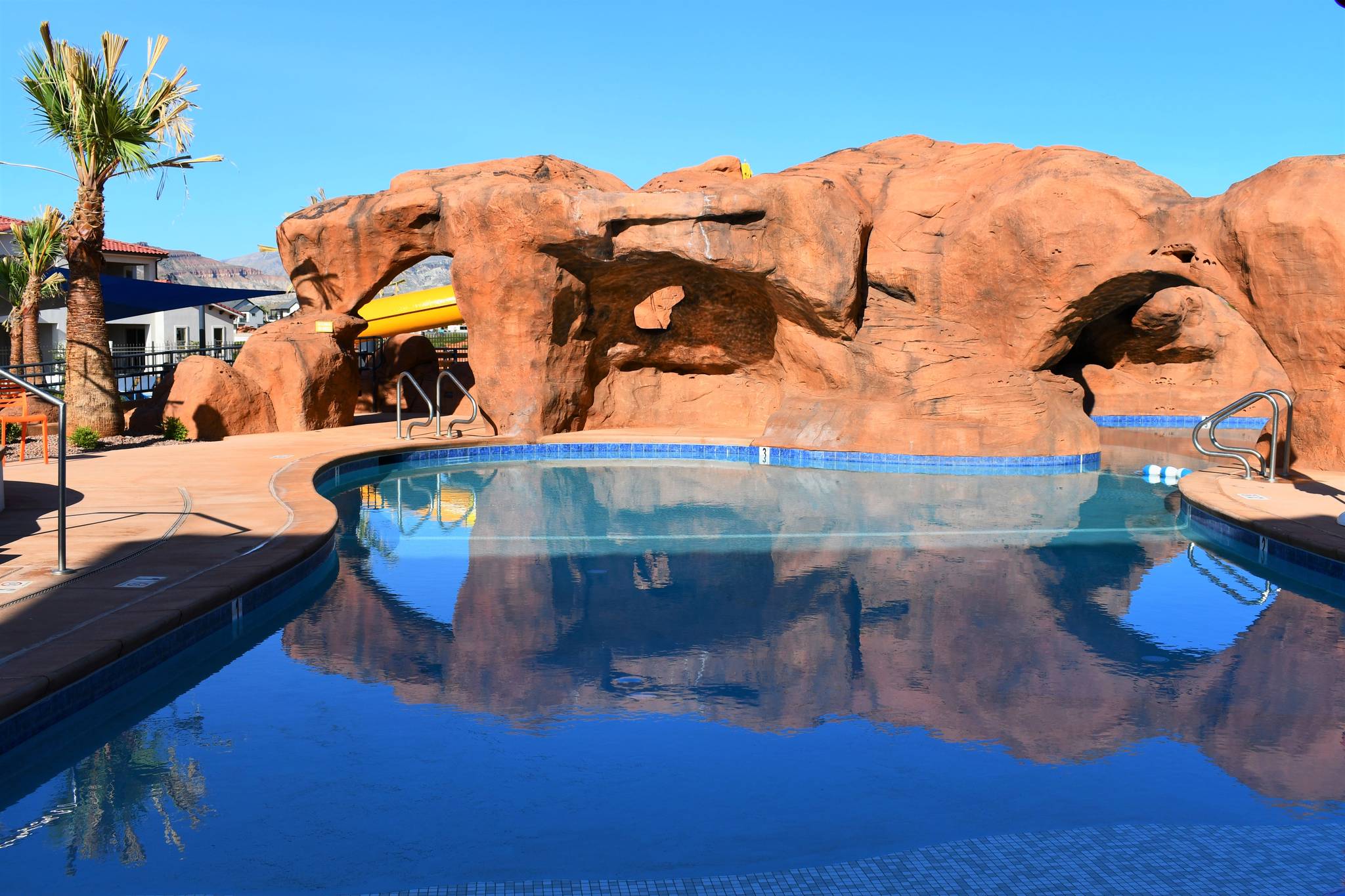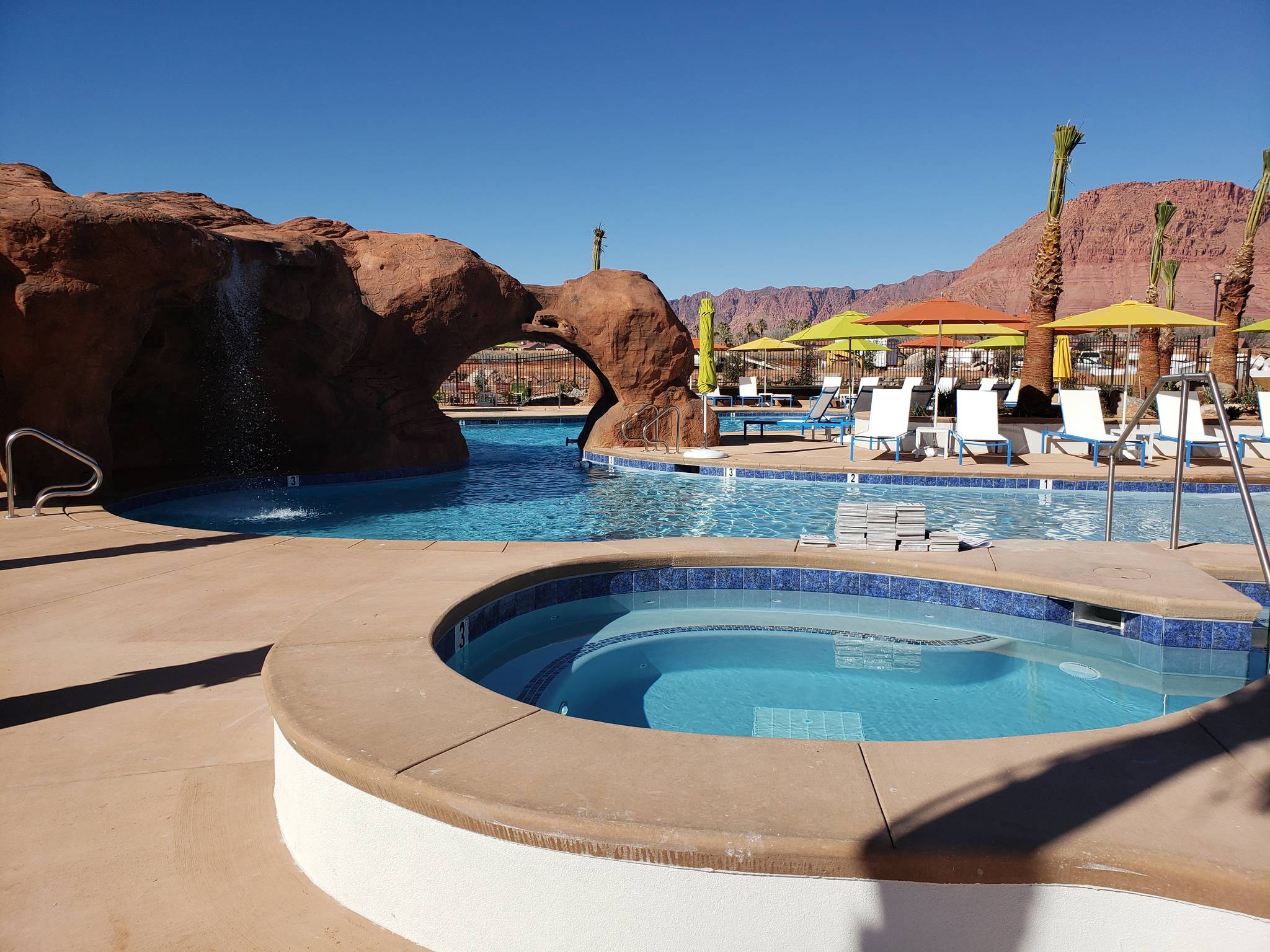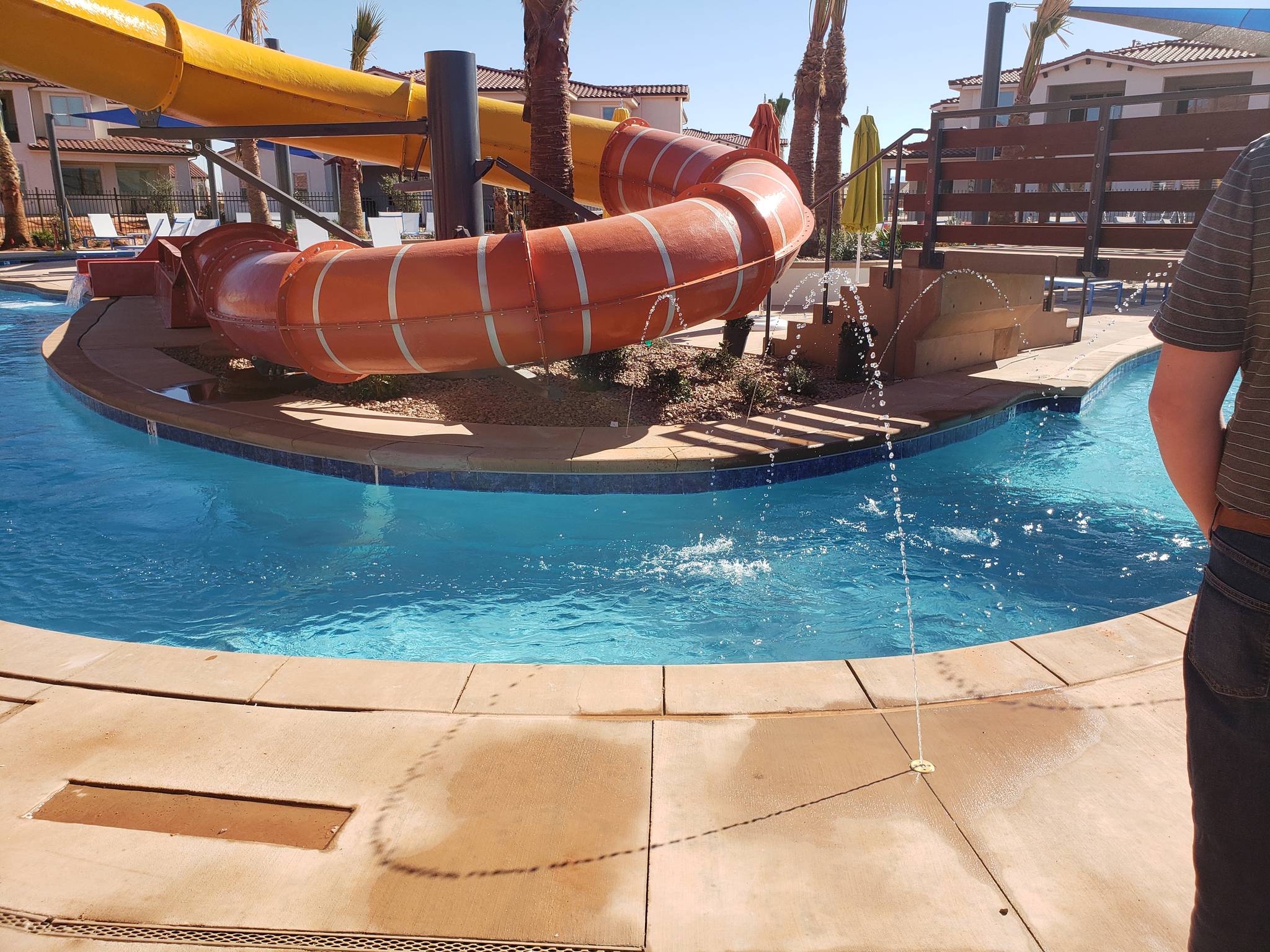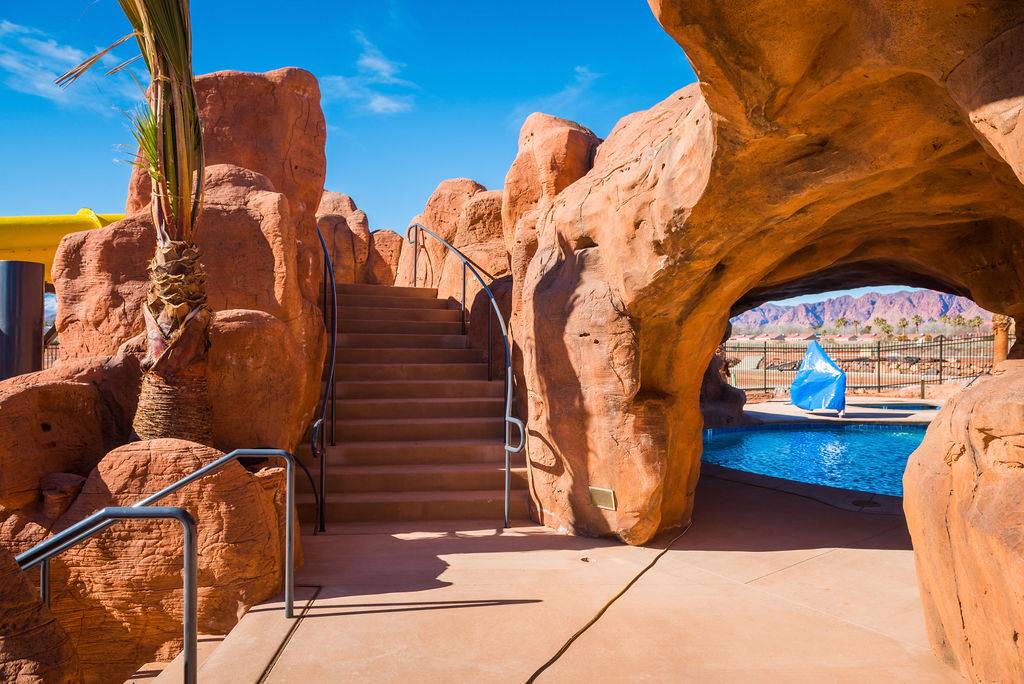 Availability
Key

| | | | | | | | |
| --- | --- | --- | --- | --- | --- | --- | --- |
| # | Night Available | # | Night Unavailable | # | Arrive Only | # | Depart Only |
March 2020
Su
Mo
Tu
We
Th
Fr
Sa

1




2




3




4




5




6




7




8




9




10




11




12




13




14




15




16




17




18




19




20




21




22




23




24




25




26




27




28




29




30




31




$199

/nt
April 2020
Su
Mo
Tu
We
Th
Fr
Sa

1




$199

/nt

2




$199

/nt

3




$199

/nt

4




$199

/nt

5




$199

/nt

6




7




8




9




10




11




12




13




14




15




16




17




18




19




20




$199

/nt

21




$199

/nt

22




$199

/nt

23




$199

/nt

24




$199

/nt

25




$199

/nt

26




$199

/nt

27




$199

/nt

28




$199

/nt

29




$199

/nt

30




$199

/nt
May 2020
Su
Mo
Tu
We
Th
Fr
Sa

1




$268

/nt

2




$268

/nt

3




$210

/nt

4




$199

/nt

5




$199

/nt

6




$199

/nt

7




$199

/nt

8




$199

/nt

9




$199

/nt

10




$199

/nt

11




$199

/nt

12




$199

/nt

13




$199

/nt

14




$199

/nt

15




$199

/nt

16




$199

/nt

17




$199

/nt

18




$199

/nt

19




$199

/nt

20




$199

/nt

21




$199

/nt

22




$294

/nt

23




$381

/nt

24




$320

/nt

25




$295

/nt

26




$199

/nt

27




$201

/nt

28




$228

/nt

29




$258

/nt

30




$254

/nt

31



June 2020
Su
Mo
Tu
We
Th
Fr
Sa

1




2




3




4




5




6




$260

/nt

7




$217

/nt

8




$199

/nt

9




$199

/nt

10




11




12




13




14




$218

/nt

15




$200

/nt

16




$199

/nt

17




$211

/nt

18




$237

/nt

19




$266

/nt

20




$263

/nt

21




$219

/nt

22




$201

/nt

23




$200

/nt

24




$212

/nt

25




$237

/nt

26




$266

/nt

27




$261

/nt

28




$257

/nt

29




$234

/nt

30




$232

/nt
July 2020
Su
Mo
Tu
We
Th
Fr
Sa

1




$246

/nt

2




$275

/nt

3




$378

/nt

4




$371

/nt

5




$309

/nt

6




$283

/nt

7




$227

/nt

8




$240

/nt

9




$269

/nt

10




$300

/nt

11




$294

/nt

12




$245

/nt

13




$224

/nt

14




$221

/nt

15




$233

/nt

16




$260

/nt

17




$291

/nt

18




$284

/nt

19




$234

/nt

20




$215

/nt

21




$212

/nt

22




$223

/nt

23




$250

/nt

24




$279

/nt

25




$273

/nt

26




$227

/nt

27




$207

/nt

28




$204

/nt

29




$215

/nt

30




$241

/nt

31




$269

/nt
August 2020
Su
Mo
Tu
We
Th
Fr
Sa

1




$263

/nt

2




$219

/nt

3




$200

/nt

4




$199

/nt

5




$208

/nt

6




$233

/nt

7




$262

/nt

8




$256

/nt

9




$213

/nt

10




$199

/nt

11




$199

/nt

12




$205

/nt

13




$229

/nt

14




$257

/nt

15




$252

/nt

16




$210

/nt

17




$199

/nt

18




$199

/nt

19




$202

/nt

20




$227

/nt

21




$255

/nt

22




$251

/nt

23




$209

/nt

24




$199

/nt

25




$199

/nt

26




$202

/nt

27




$228

/nt

28




$256

/nt

29




$253

/nt

30




$212

/nt

31




$199

/nt
September 2020
Su
Mo
Tu
We
Th
Fr
Sa

1




$199

/nt

2




$208

/nt

3




$235

/nt

4




$447

/nt

5




$443

/nt

6




$371

/nt

7




$344

/nt

8




$206

/nt

9




$221

/nt

10




11




12




13




$241

/nt

14




$224

/nt

15




$225

/nt

16




$241

/nt

17




$273

/nt

18




$381

/nt

19




$386

/nt

20




$259

/nt

21




$240

/nt

22




$239

/nt

23




$256

/nt

24




$288

/nt

25




$325

/nt

26




$321

/nt

27




$269

/nt

28




$247

/nt

29




$245

/nt

30




$259

/nt
October 2020
Su
Mo
Tu
We
Th
Fr
Sa

1




$292

/nt

2




$522

/nt

3




$514

/nt

4




$427

/nt

5




$359

/nt

6




$355

/nt

7




$374

/nt

8




$419

/nt

9




$466

/nt

10




$455

/nt

11




$377

/nt

12




$470

/nt

13




$489

/nt

14




$495

/nt

15




$496

/nt

16




$438

/nt

17




$427

/nt

18




$225

/nt

19




$203

/nt

20




$199

/nt

21




$206

/nt

22




$227

/nt

23




$251

/nt

24




$243

/nt

25




$199

/nt

26




$199

/nt

27




$199

/nt

28




$199

/nt

29




$359

/nt

30




$384

/nt

31




$384

/nt
November 2020
Su
Mo
Tu
We
Th
Fr
Sa

1




$199

/nt

2




$199

/nt

3




$199

/nt

4




$199

/nt

5




$283

/nt

6




$334

/nt

7




$321

/nt

8




$199

/nt

9




$199

/nt

10




$199

/nt

11




$199

/nt

12




$199

/nt

13




$209

/nt

14




$206

/nt

15




$199

/nt

16




$199

/nt

17




$199

/nt

18




$199

/nt

19




$199

/nt

20




$207

/nt

21




$202

/nt

22




$199

/nt

23




$366

/nt

24




$362

/nt

25




$545

/nt

26




$584

/nt

27




$585

/nt

28




$528

/nt

29




$440

/nt

30




$199

/nt
December 2020
Su
Mo
Tu
We
Th
Fr
Sa

1




$199

/nt

2




$199

/nt

3




$199

/nt

4




$199

/nt

5




$199

/nt

6




$199

/nt

7




$199

/nt

8




$199

/nt

9




$199

/nt

10




$199

/nt

11




$199

/nt

12




$199

/nt

13




$199

/nt

14




$199

/nt

15




$199

/nt

16




$199

/nt

17




$199

/nt

18




$208

/nt

19




$207

/nt

20




$199

/nt

21




$199

/nt

22




$199

/nt

23




$328

/nt

24




$407

/nt

25




$458

/nt

26




$452

/nt

27




$378

/nt

28




$348

/nt

29




$345

/nt

30




$367

/nt

31




$523

/nt
January 2021
Su
Mo
Tu
We
Th
Fr
Sa

1




$246

/nt

2




$243

/nt

3




$309

/nt

4




$285

/nt

5




$281

/nt

6




$283

/nt

7




$218

/nt

8




$244

/nt

9




$239

/nt

10




$199

/nt

11




$199

/nt

12




$199

/nt

13




$199

/nt

14




$213

/nt

15




$300

/nt

16




$296

/nt

17




$246

/nt

18




$227

/nt

19




$199

/nt

20




$199

/nt

21




$215

/nt

22




$242

/nt

23




$239

/nt

24




$200

/nt

25




$199

/nt

26




$199

/nt

27




$200

/nt

28




$227

/nt

29




$259

/nt

30




$260

/nt

31




$220

/nt
February 2021
Su
Mo
Tu
We
Th
Fr
Sa

1




$206

/nt

2




$208

/nt

3




$226

/nt

4




$259

/nt

5




$297

/nt

6




$300

/nt

7




$255

/nt

8




$240

/nt

9




$244

/nt

10




$265

/nt

11




$305

/nt

12




$504

/nt

13




$505

/nt

14




$487

/nt

15




$372

/nt

16




$364

/nt

17




$301

/nt

18




$343

/nt

19




$389

/nt

20




$386

/nt

21




$325

/nt

22




$298

/nt

23




$297

/nt

24




$315

/nt

25




$355

/nt

26




$397

/nt

27




$391

/nt

28




$326

/nt