Row Wrapper 2
Town Center Red Sand Retreat
Capacity
5 Bedrooms
6 Bath
Sleeps 22
About
This is a fabulous new 5 bedroom (plus game room with sofa bed), 6 bathroom townhome.
Master California King bed and en suite, second king bedroom with bathroom, 1 Queen bedroom with private full bath, 1 bunk room with 2 T/F bunk beds with two Twin trundle beds, 1 additional bunk room with 2 T/F bunk beds and Q sofa sleeper in family room (better than most beds). Pack n Play Sleeps 22!
It is the only townhome in the neighborhood that has enough driveway space to privately park an additional car, in addition to the garage (important on those busy holidays). You have access to the pickleball courts, splash pad, pool and spa at Town Center, plus you have a private balcony hot tub with a fire pit. Out on the balcony, you will also find patio furniture for you to lounge in and enjoy the beautiful view of Pine Valley Mountain and Red Cliffs National Conservation Area. The home is set in a great location close to many of Southern Utah's beautiful adventures.
As you enter this home you will feel connected right away to the activities going on within the home because of its open floor plan on the main level. A nice little desk is perfect for those who need to do a little work while on vacation. The grey, white, cream, tan and black tones throughout the home give it a clean modern look. The kitchen has a large pantry, gas range top, microwave, oven and large french door refrigerator with water and ice maker with small appliances in the pantry. Just bring the food and you're ready to entertain!
The kitchen is open and free flowing with full access around the island for lots of fun cooking and gatherings within the kitchen. The island has seating for 4 people and a large dining room table will comfortable hold 10 people. As a bonus there is a free standing bar that seats 3. The large sectional couches will accommodate at least 10-12 people at a time. Large open front windows lets in the beautiful sunshine St George enjoys year round!
The main floor has two master bedrooms with en-suite bathrooms with Flatscreen TV.'s Across from the kitchen is the first bedroom king bedroom with a full walk in shower. A little down the hallway is the second king bedroom with a full walk in shower. The garage is equipped with a ping pong table, coolers, a stackable Washer and dryer, weight set, a fold up wagon and a high chair.
Upstairs are three bedrooms and a family room. Across the hall from the stairs you will enjoy playing video games, Asteroid arcade game, and enjoying TV time with family and friends in the family room. Down the hall and to the right is a queen bedroom with a full bath. Across the hall is the bunk house with 2 bunk beds with fulls on the bottom and twins on the top. Just outside of these rooms is a deck with a table and chairs and a foosball game Down the hall on the opposite end is another queen room with a full bath.
Just outside the door is the ideal patio with a beautiful hot tub, large seating area around a fire pit for your evening enjoyment!
Come make this your retreat!
NO SMOKING
NO PETS
Take advantage of lower pricing due to construction in the area.
Amenities Include:
WIFI & High Speed Internet
Linens & blankets
Fully equipped kitchen
Ping Pong Table
Hot Tub
Fire Pit
Gargage (owner has his car parked on one side, space for 1 in garage)
Washer and Dryer
Video games
Foosball table
and so much
And so much more...
FAQ's –
Koral Kafe is walking distance
Coral Canyon Golf Course: < 1 mile
St George Municipal Airport: 15.4 miles
St George: 8.8 miles
Zion National Park: 32.8 miles
Tuacahn Center for the Arts: 17.7 miles
Sand Hollow State Park: 9.5 miles
Snow Canyon State Park: 18.6 miles
Costco: 6.2 miles
WalMart Supercenter: 6.2 miles
Albertsons: 6.2 miles
Features
Amenities
Full Kitchen
Refrigerator
Stove
Oven
Microwave
Dishwasher
Coffee Maker
Ice Maker
Toaster
Cookware
Blender
Griddle
Waffle Iron
Central Air
Ceiling Fans
Linens
Washer & Dryer
High Speed Internet
Hair Dryer
Cable TV
Games
Community Pool
Community Hot Tub
Private Hot Tub
BBQ Grill
Washington
Photos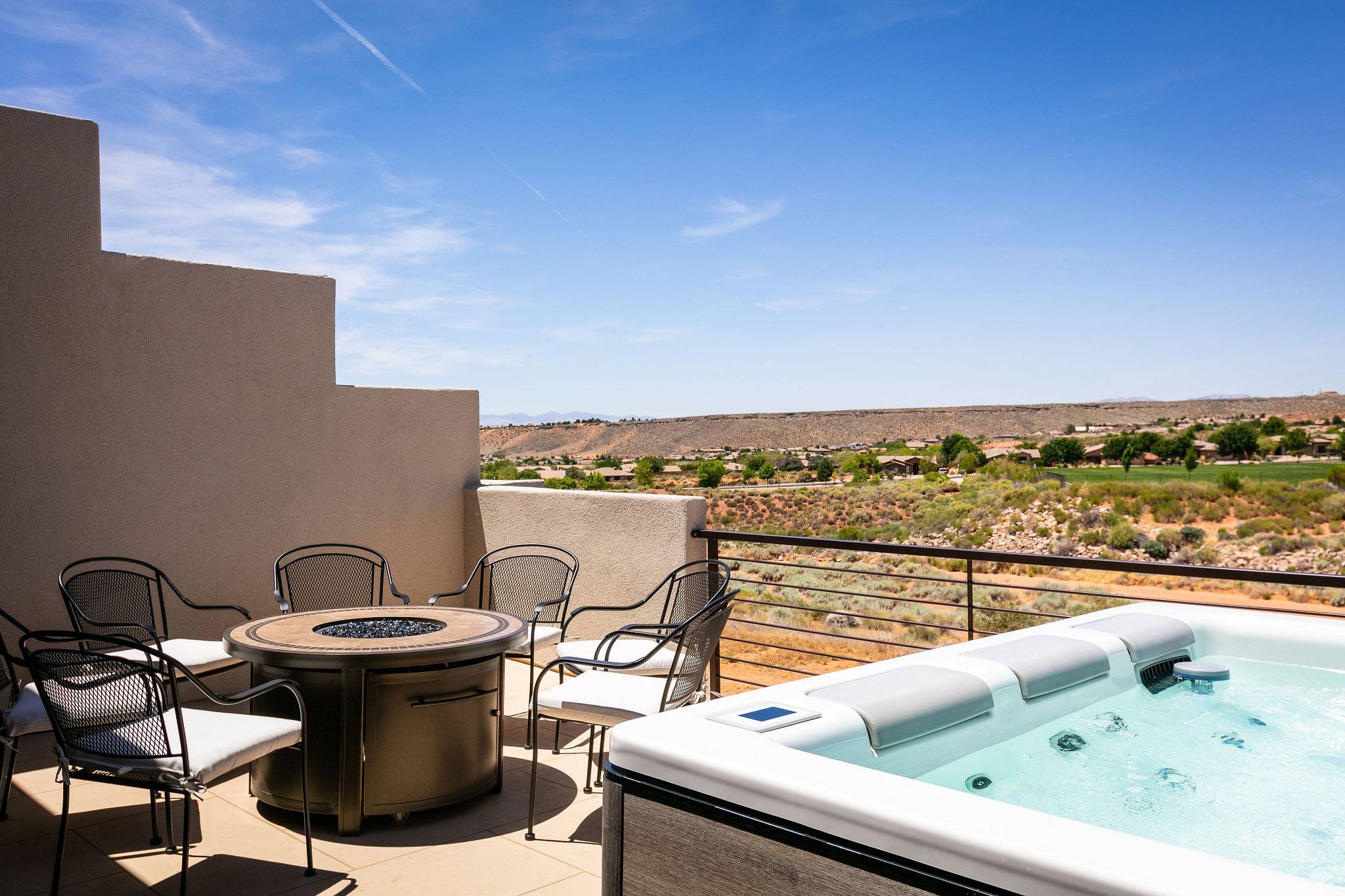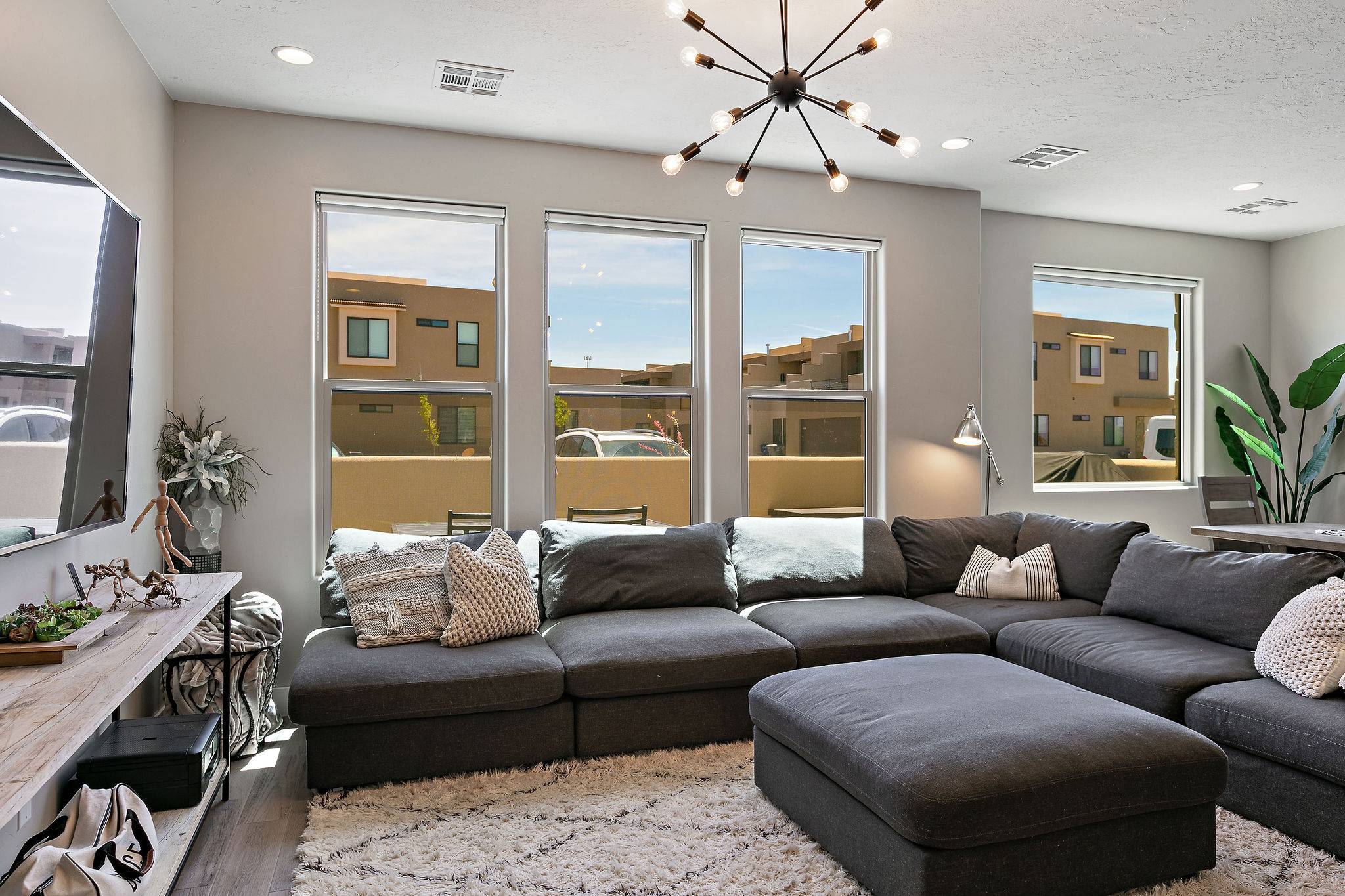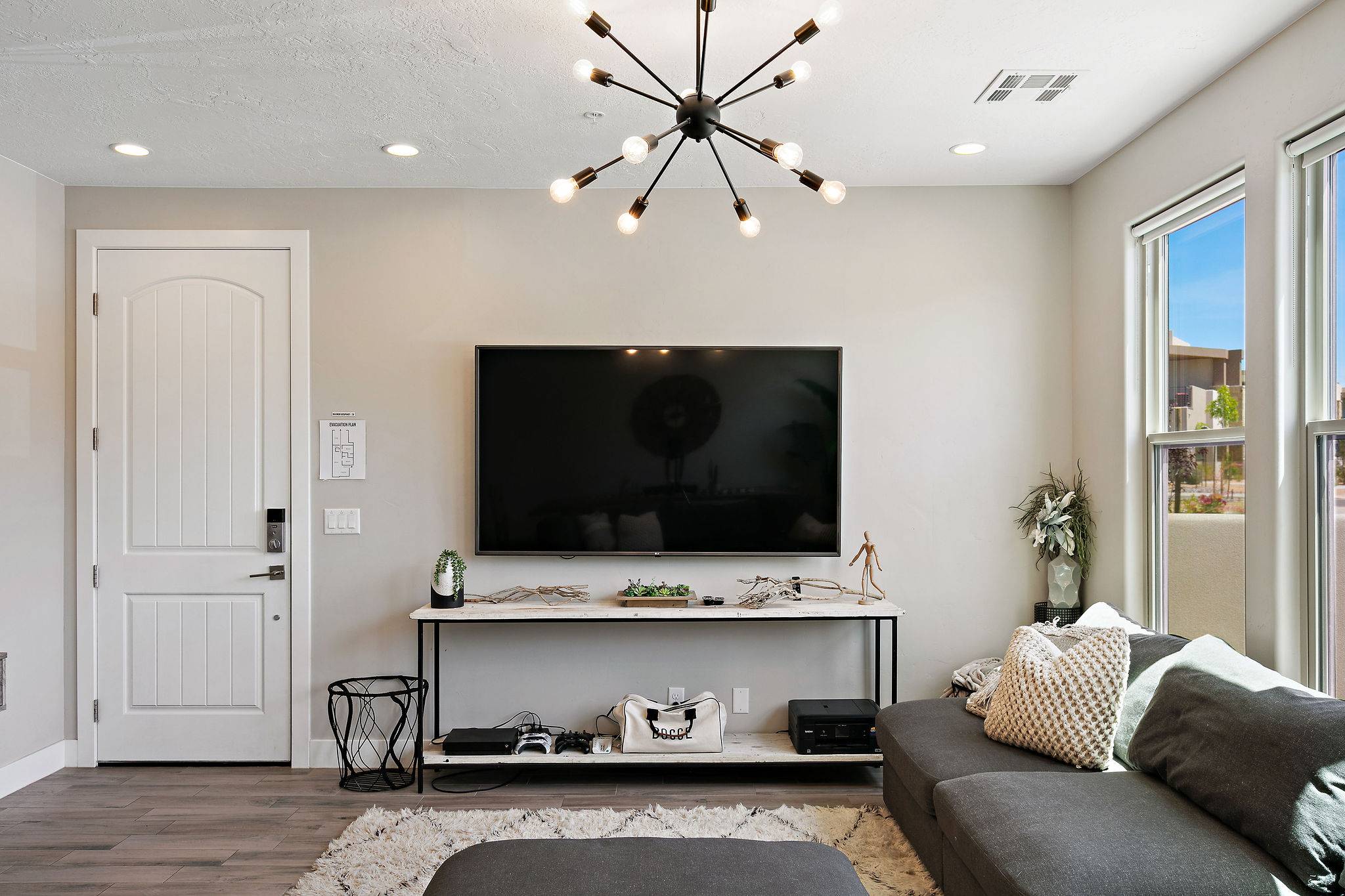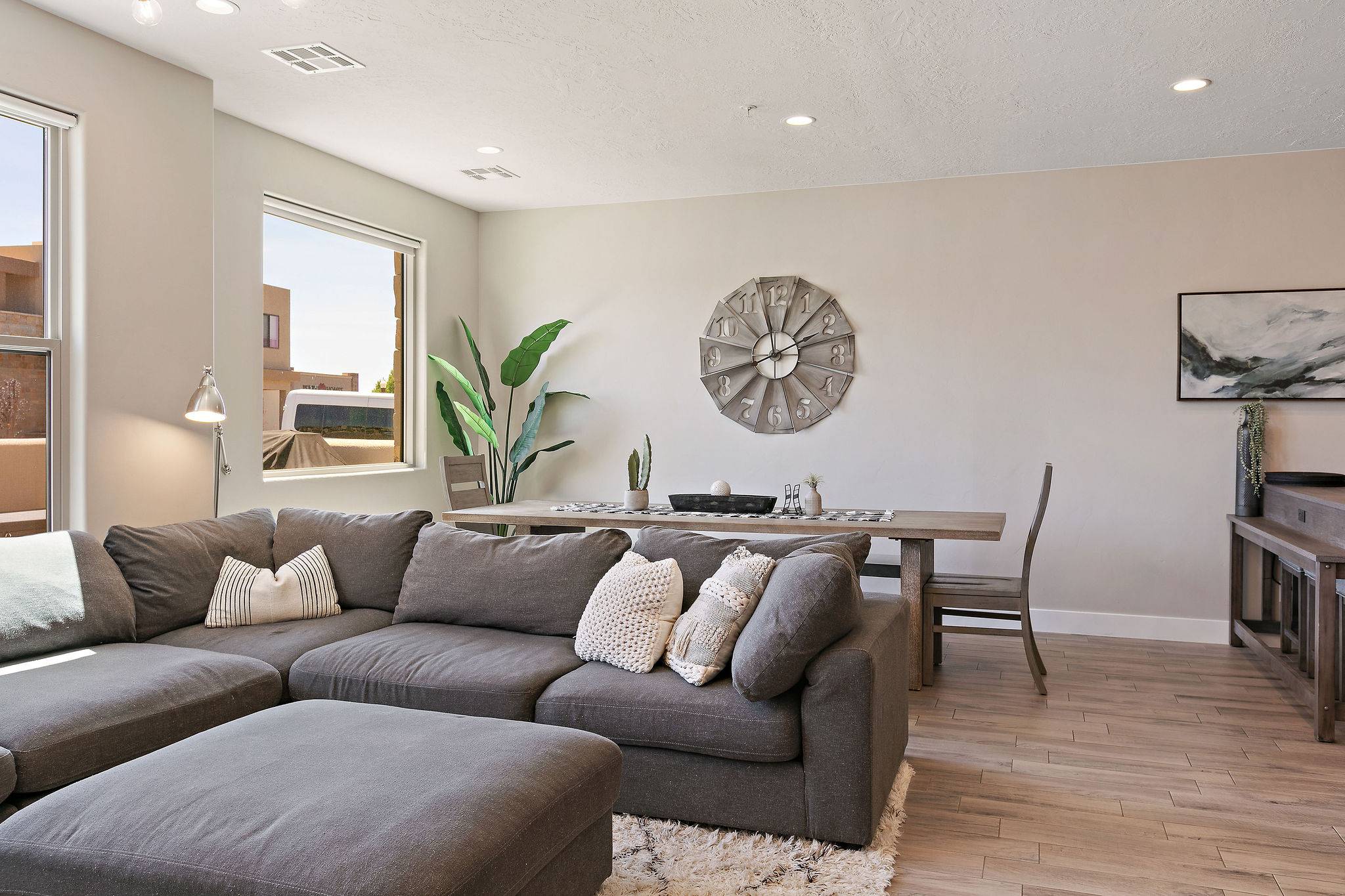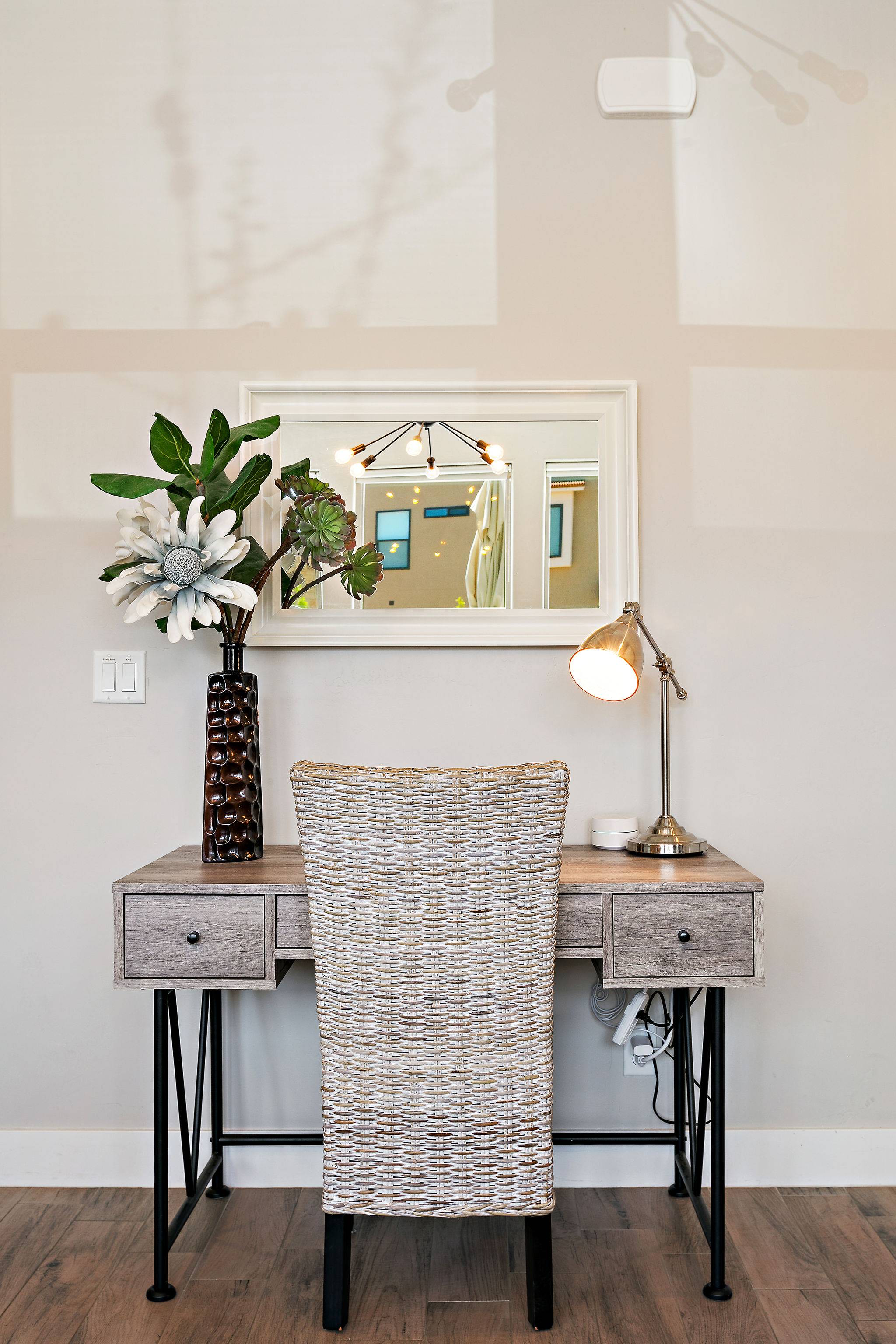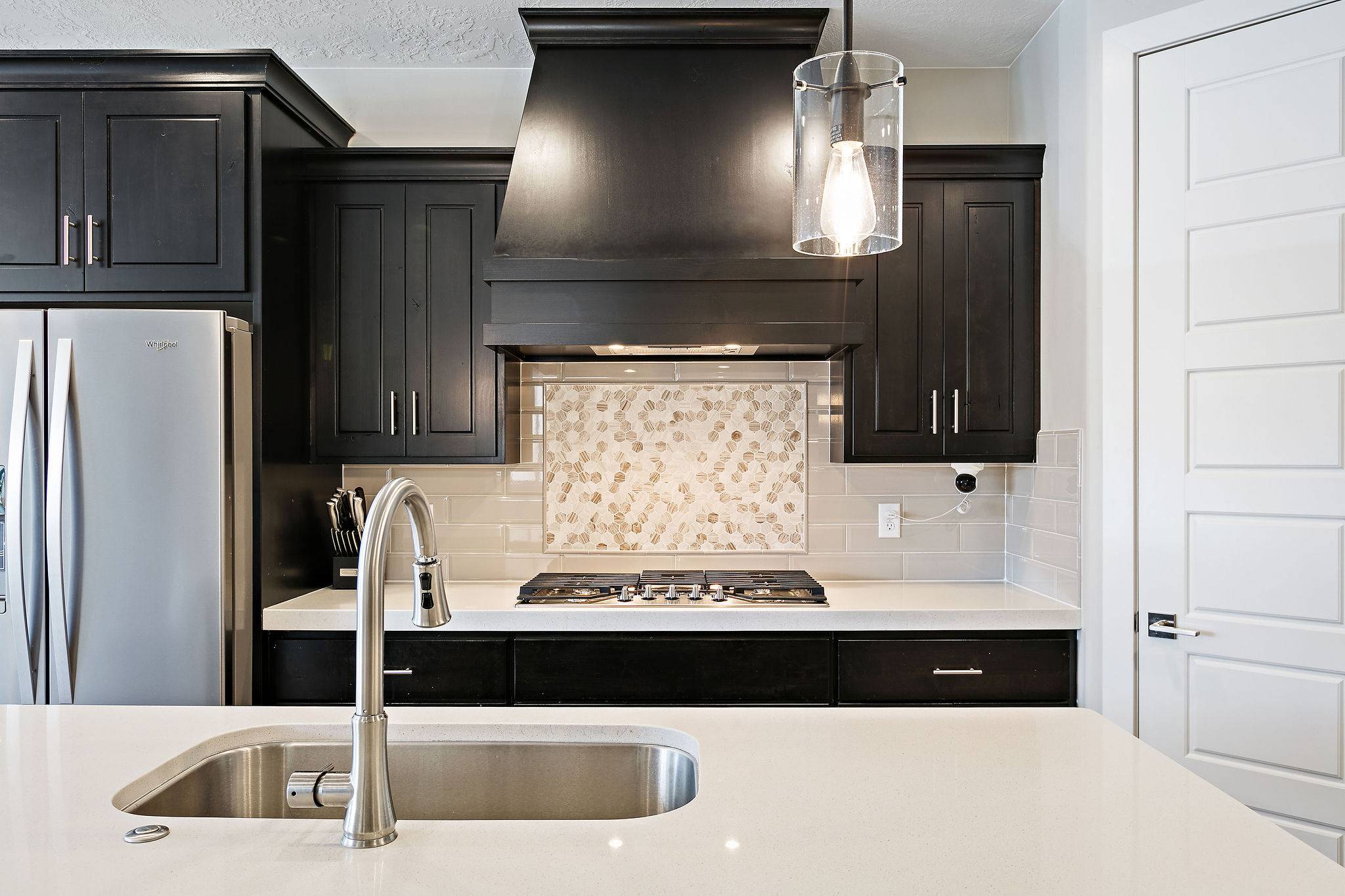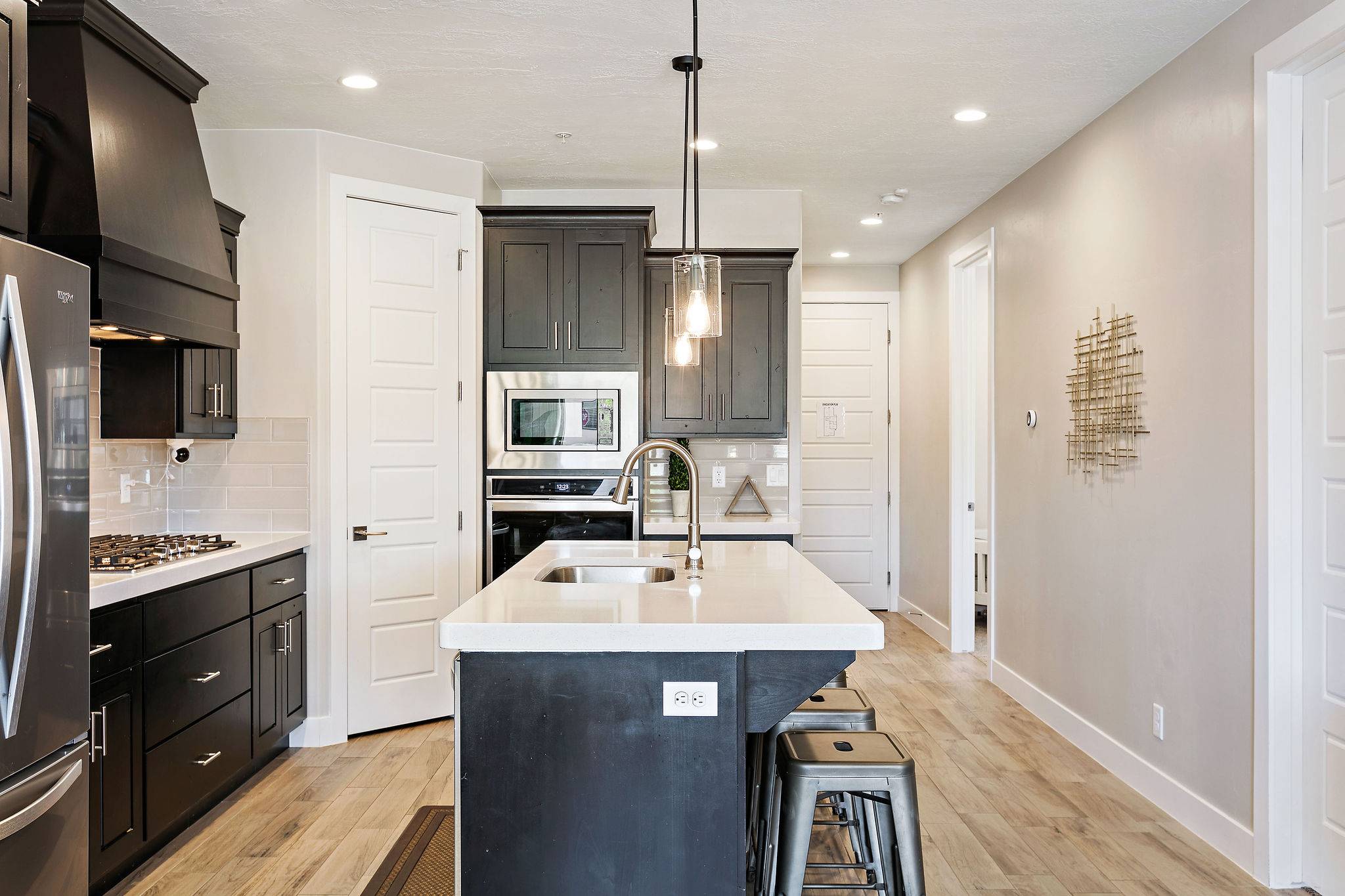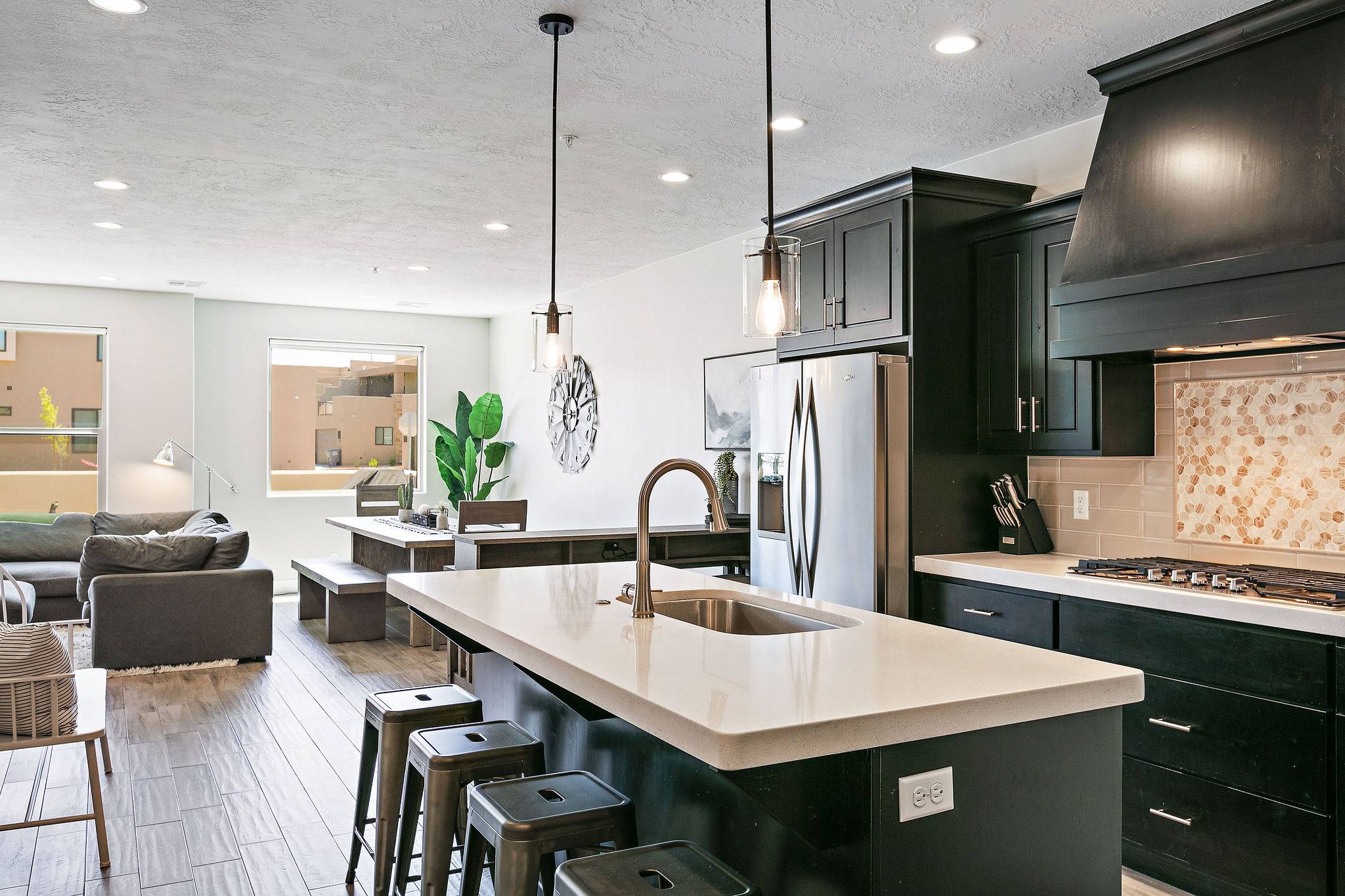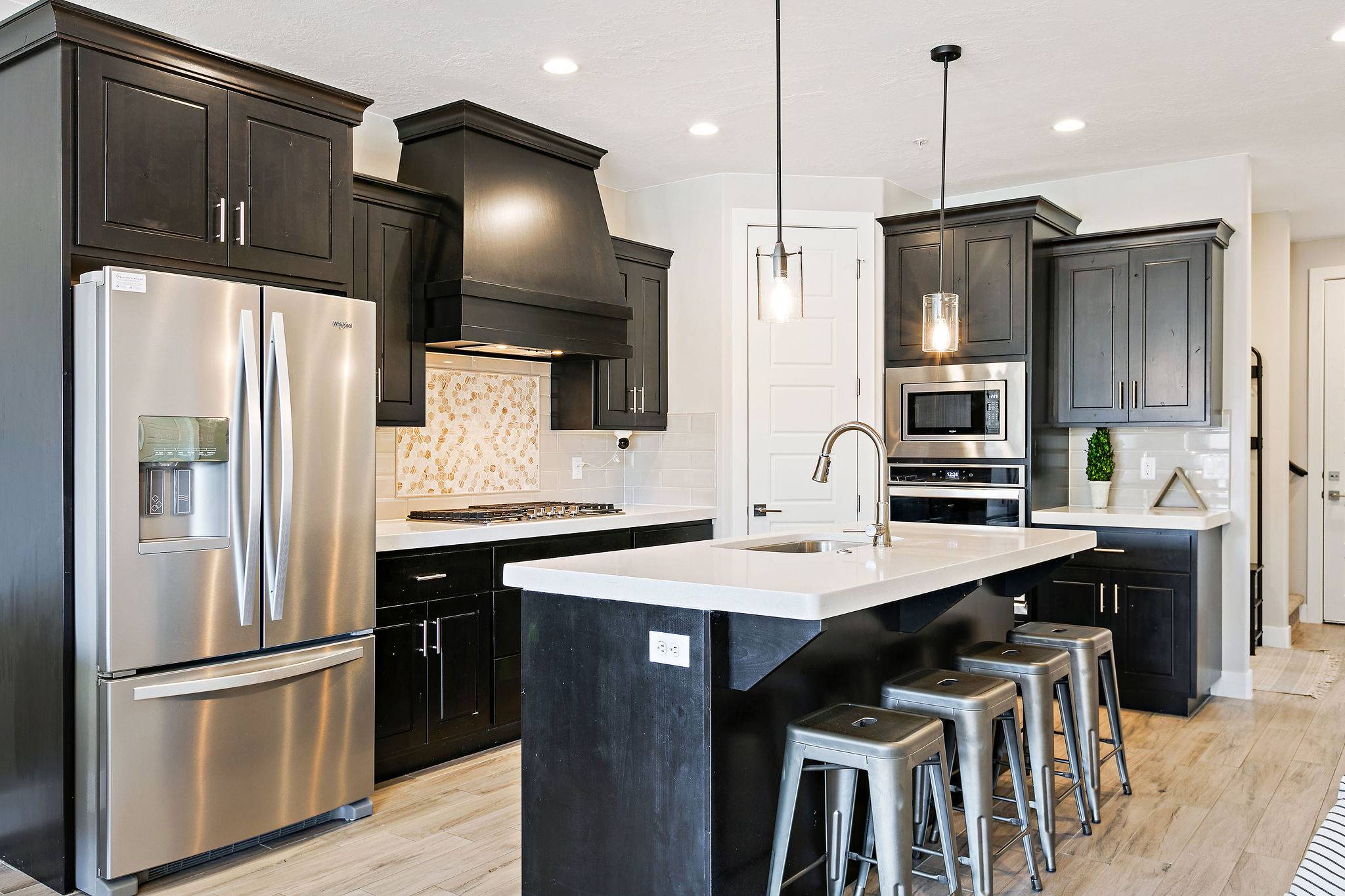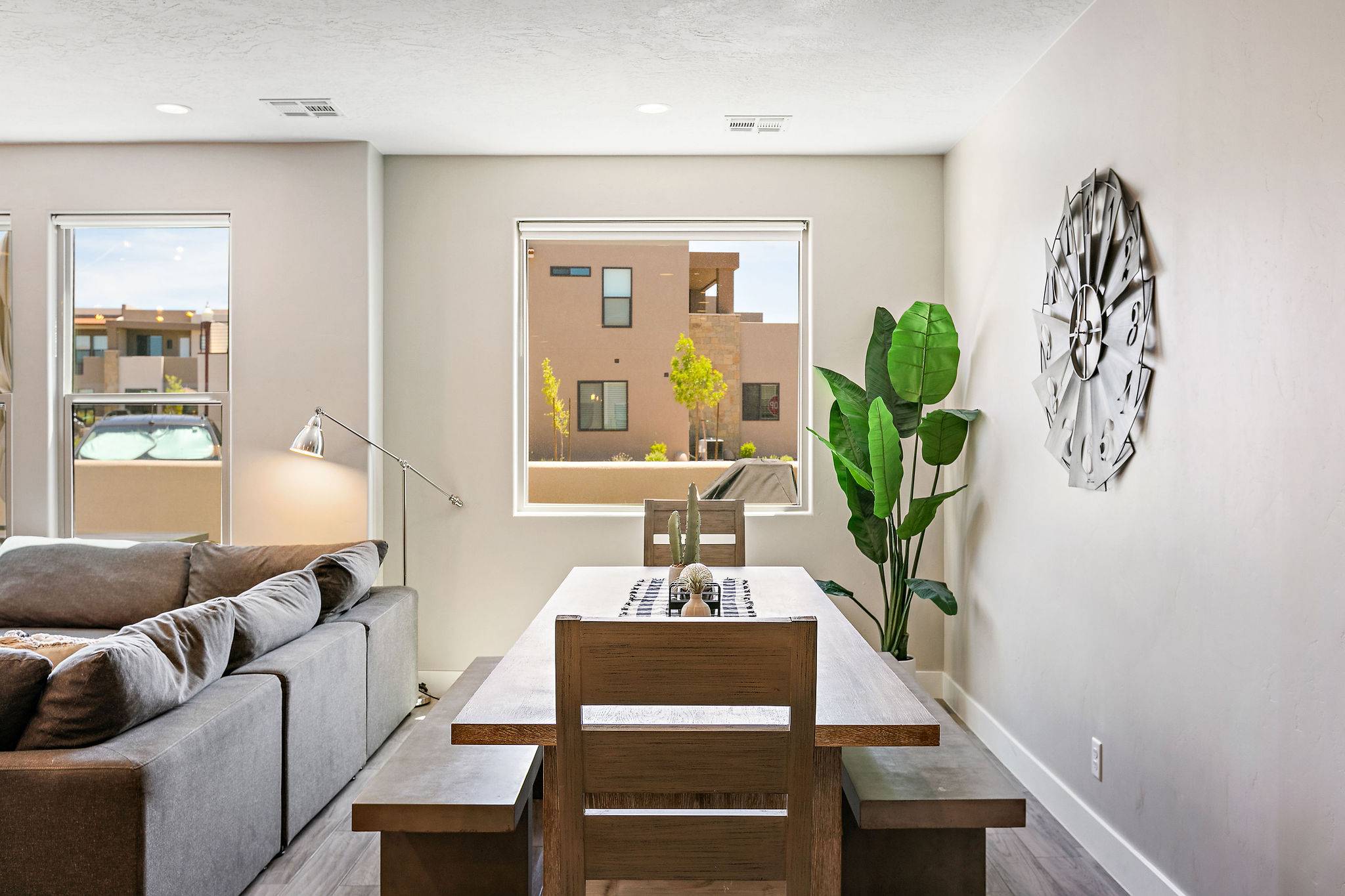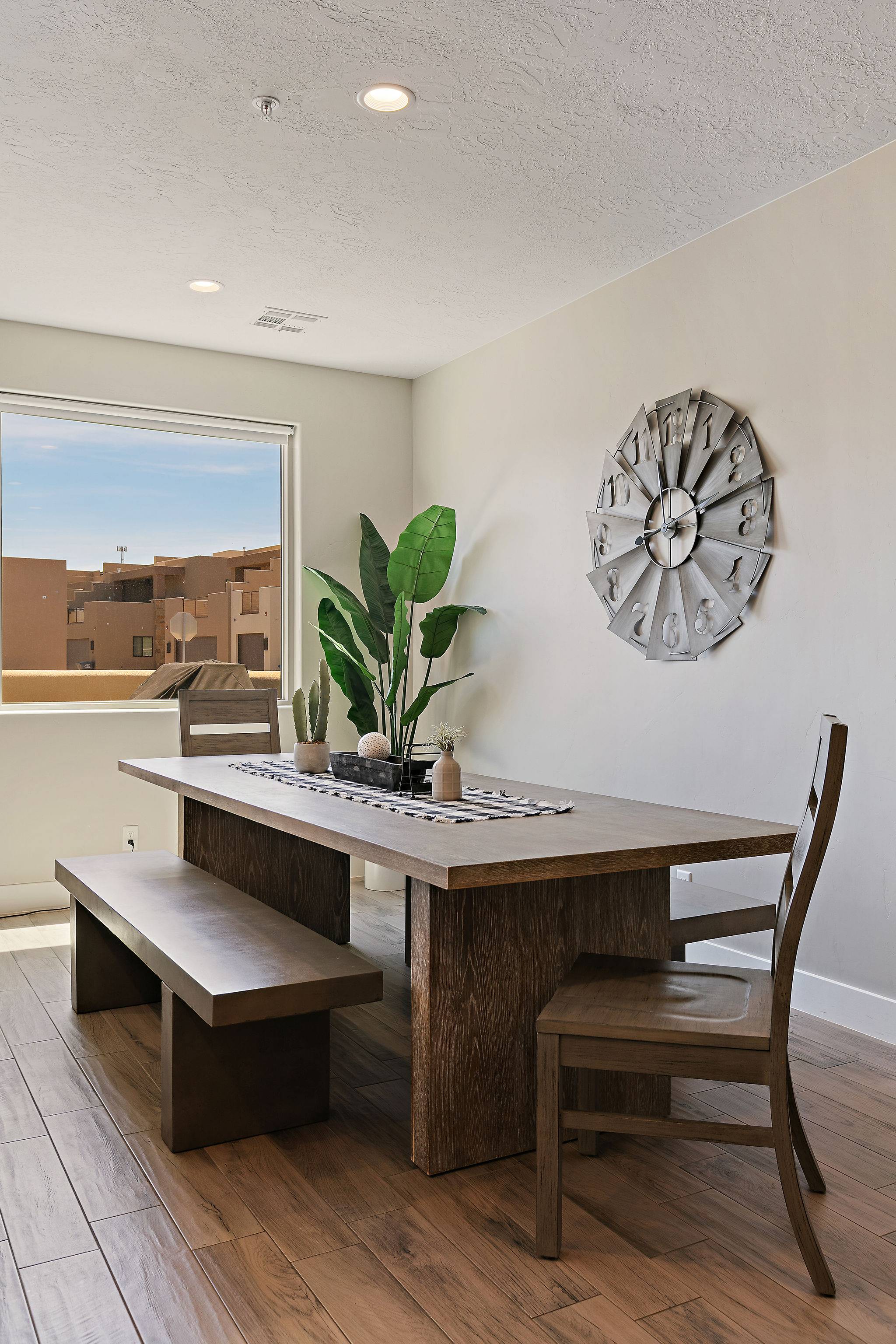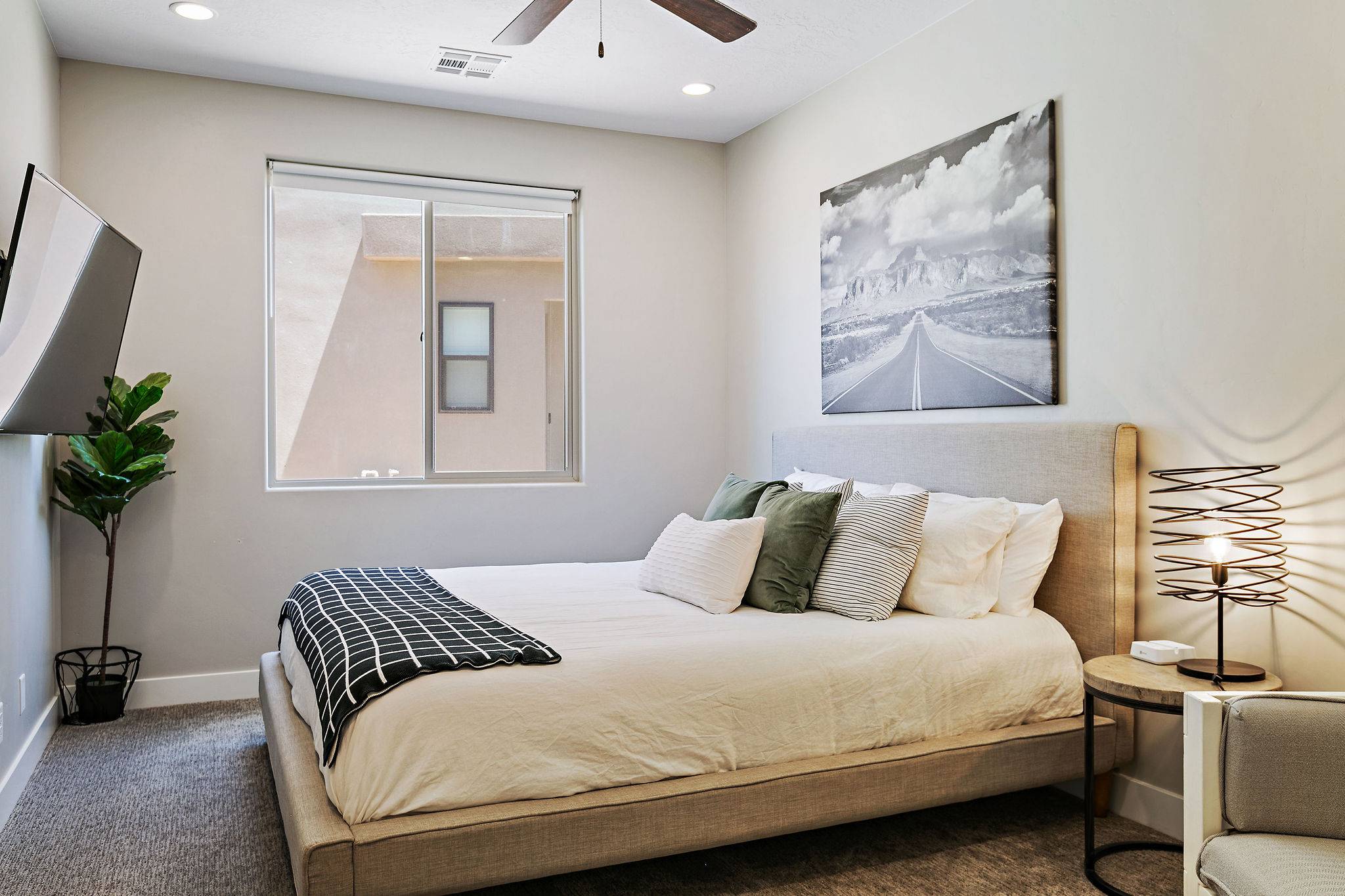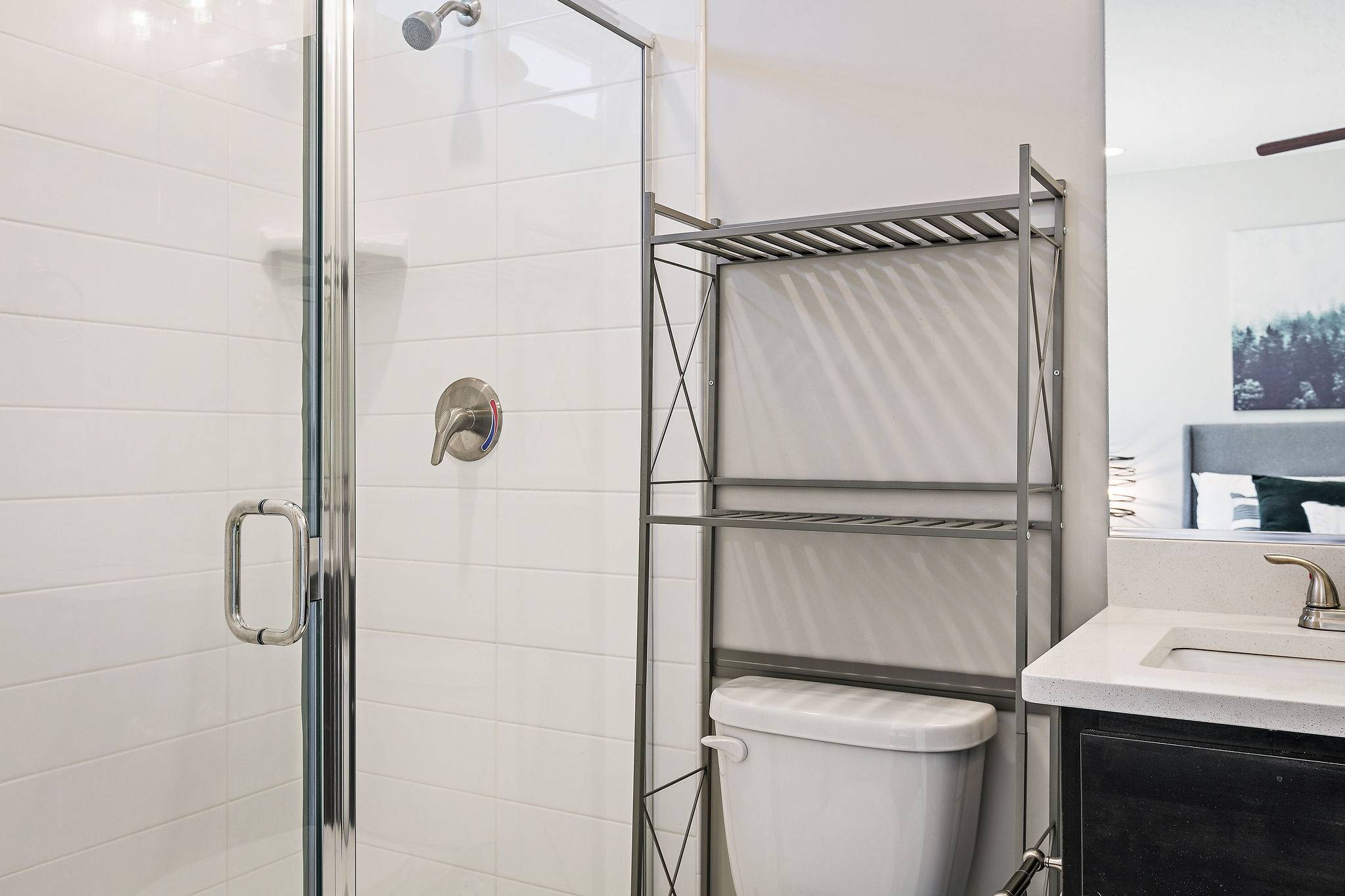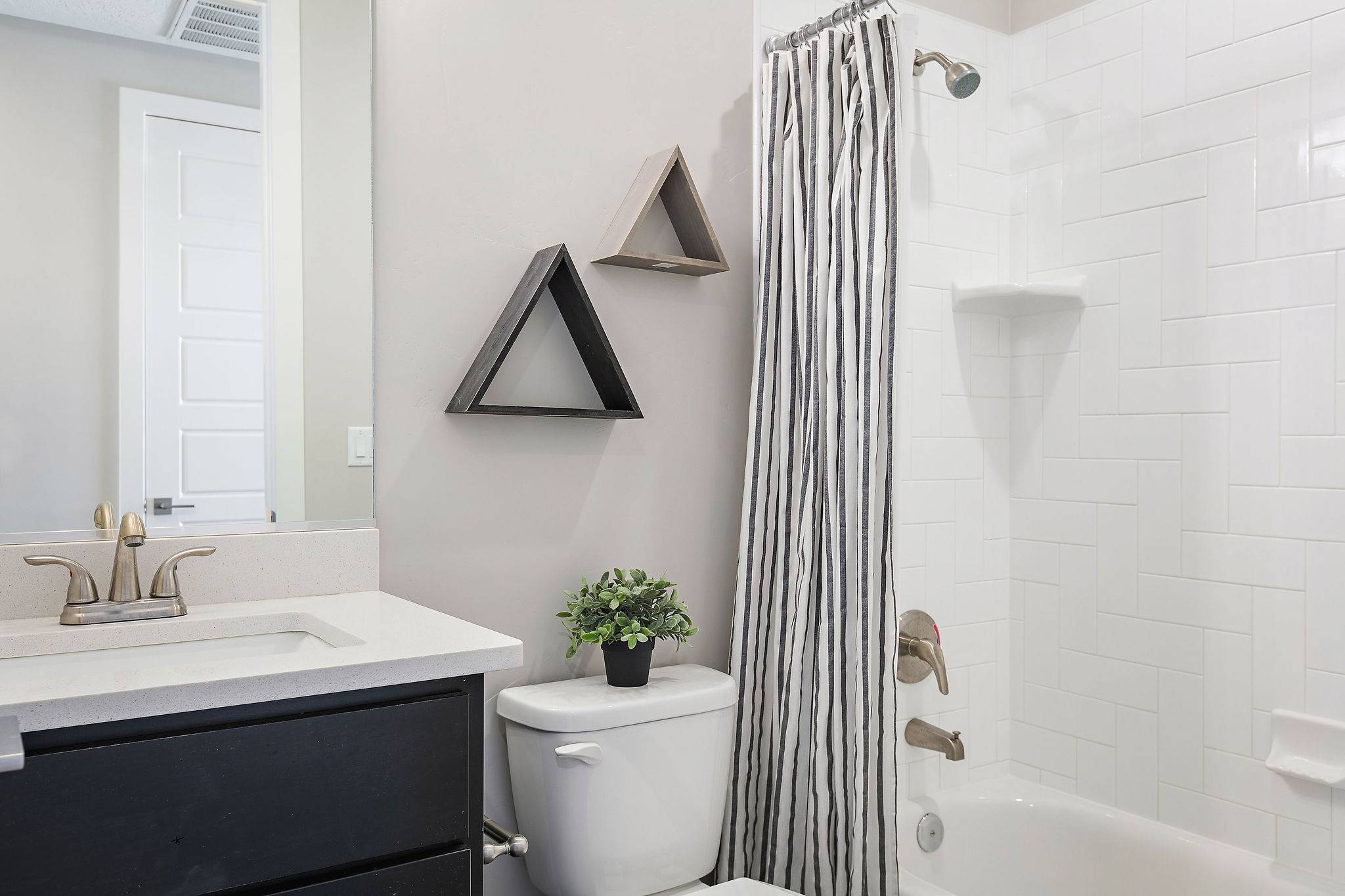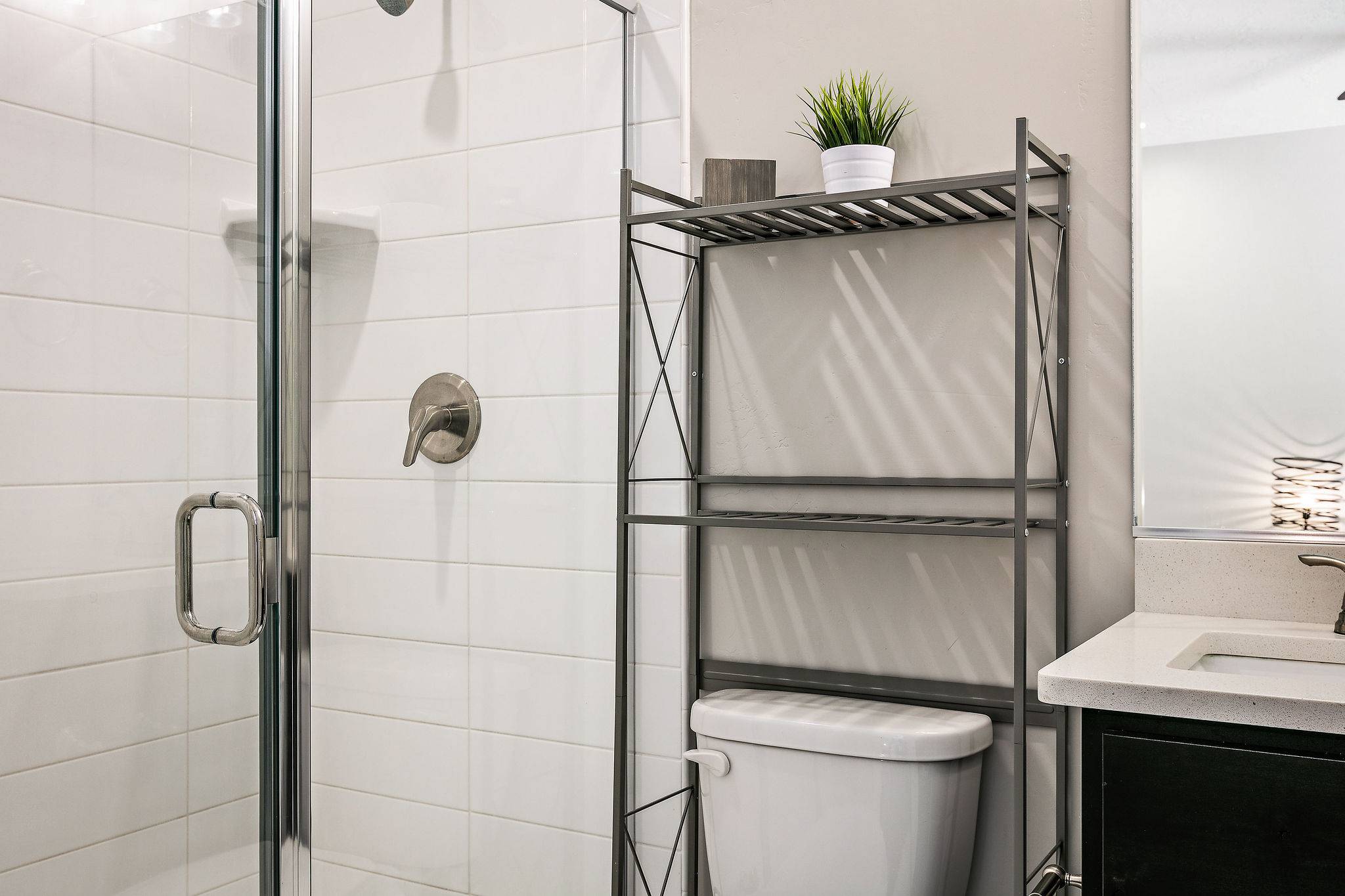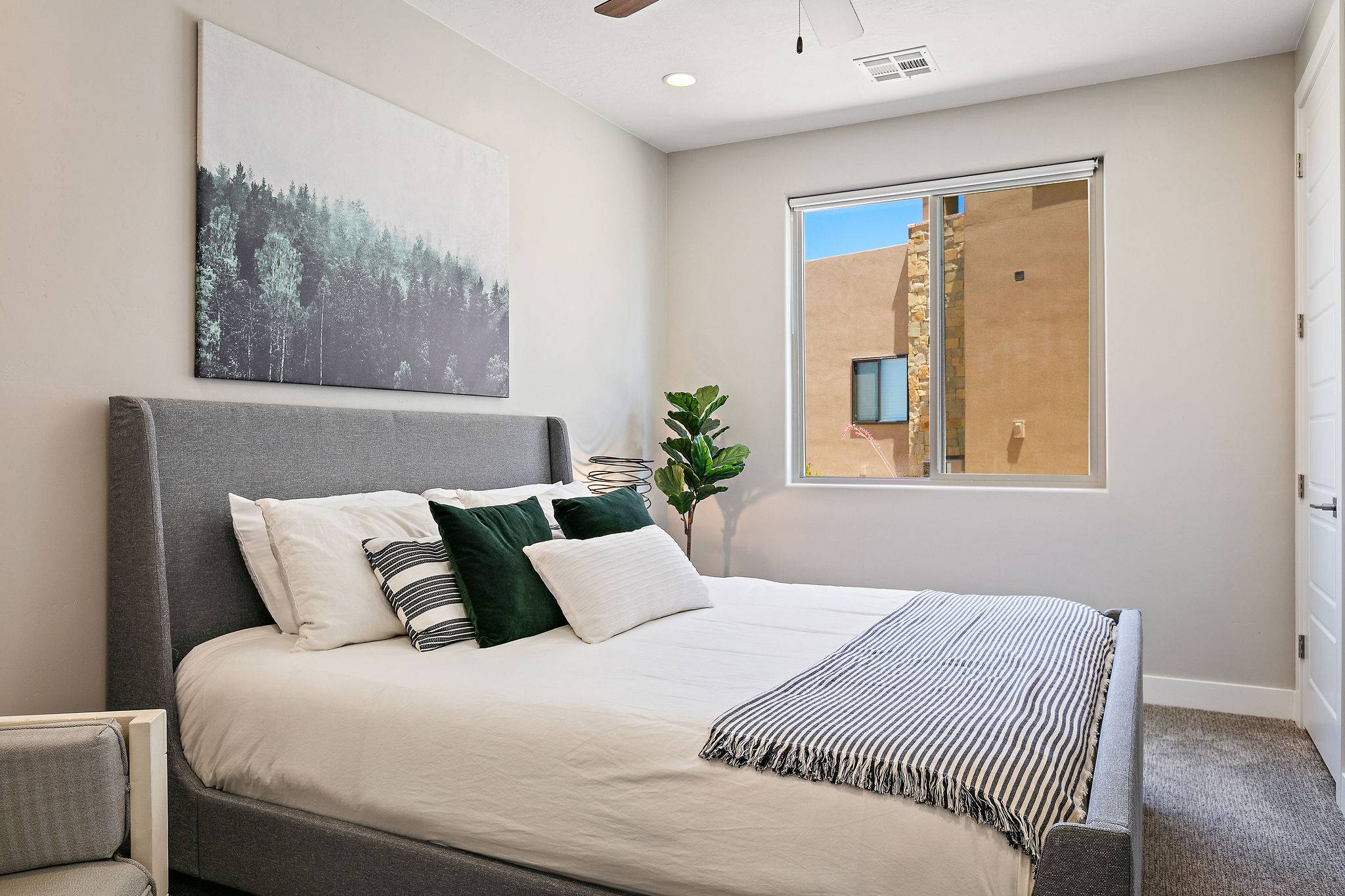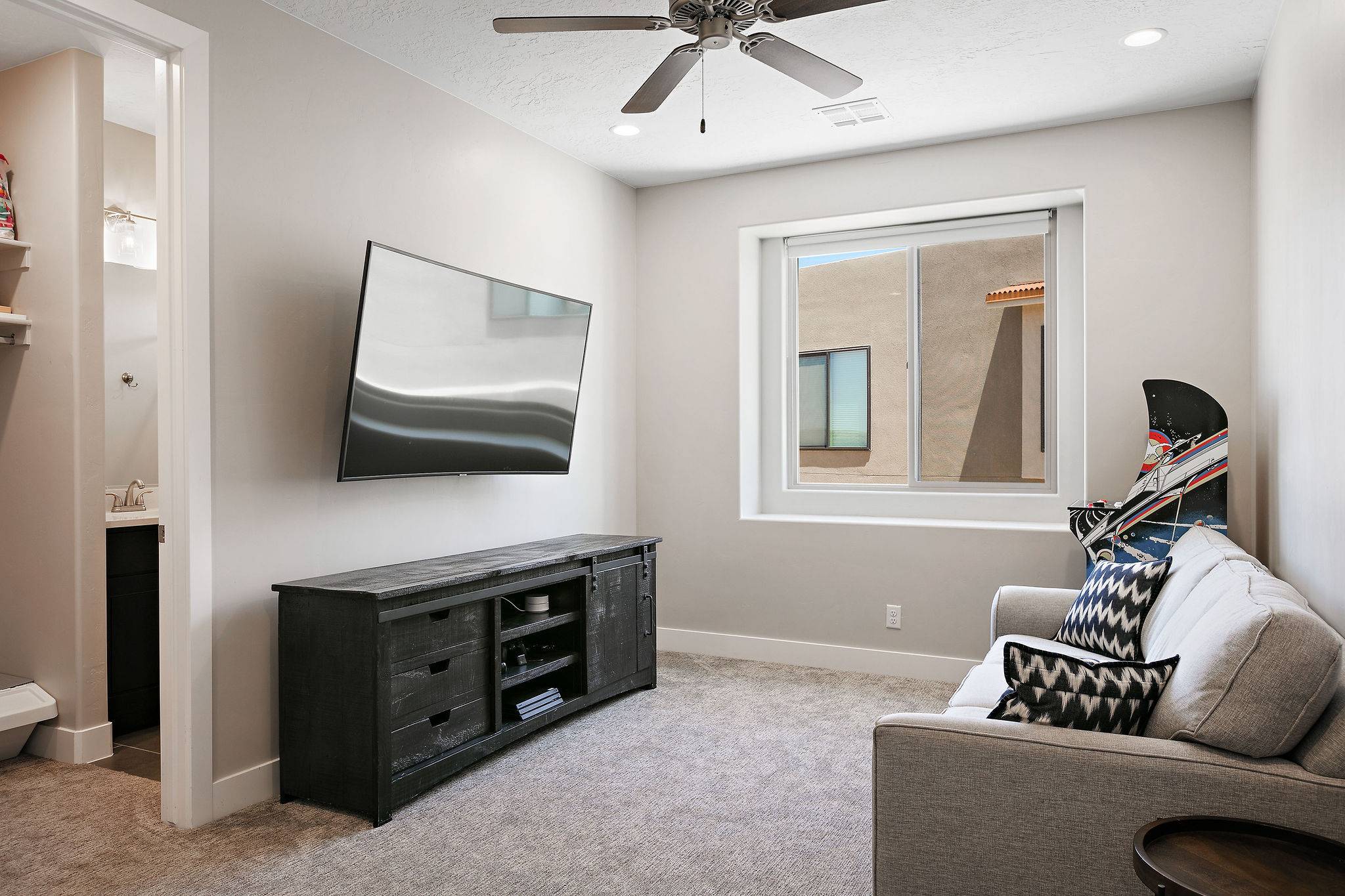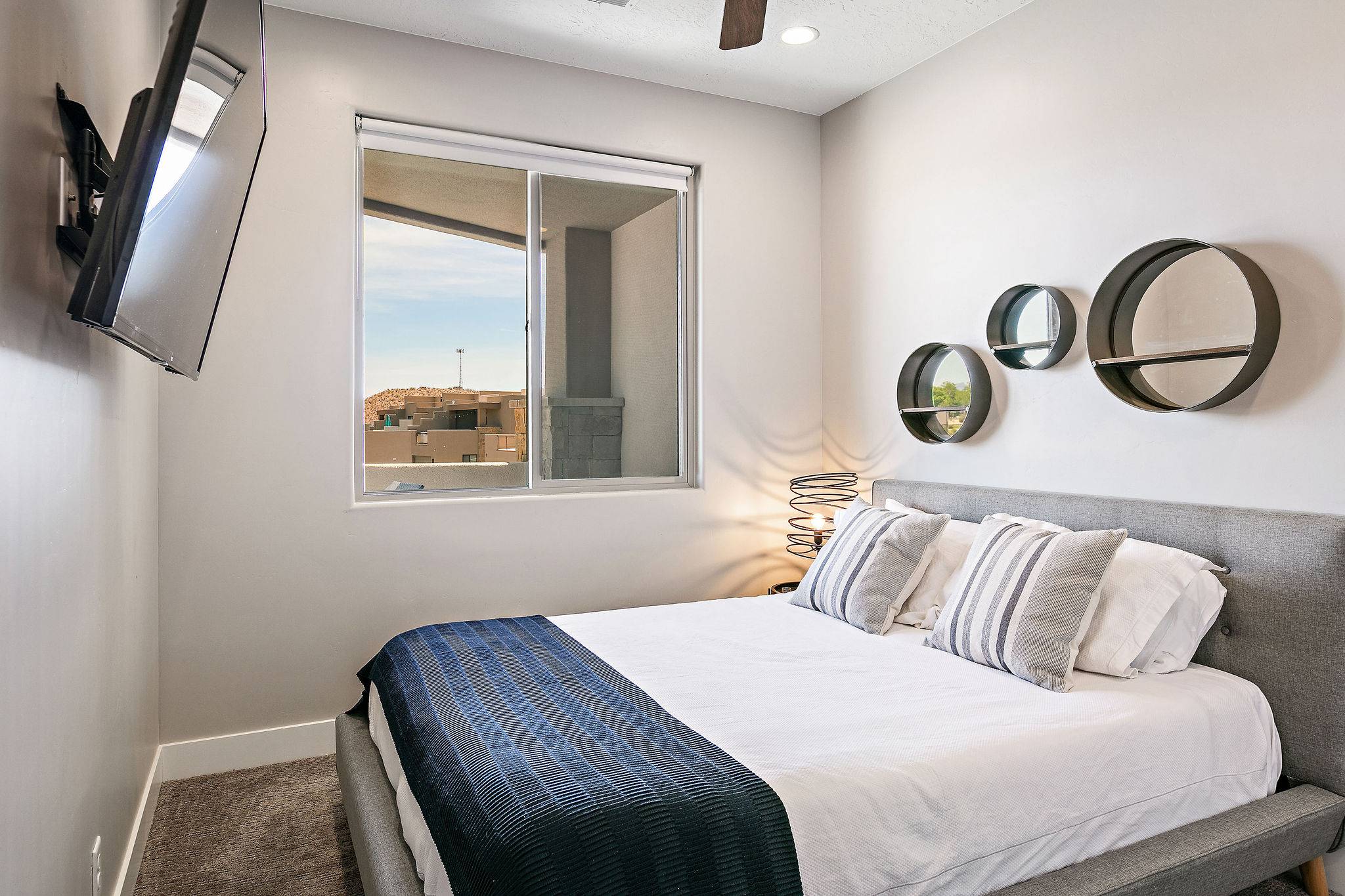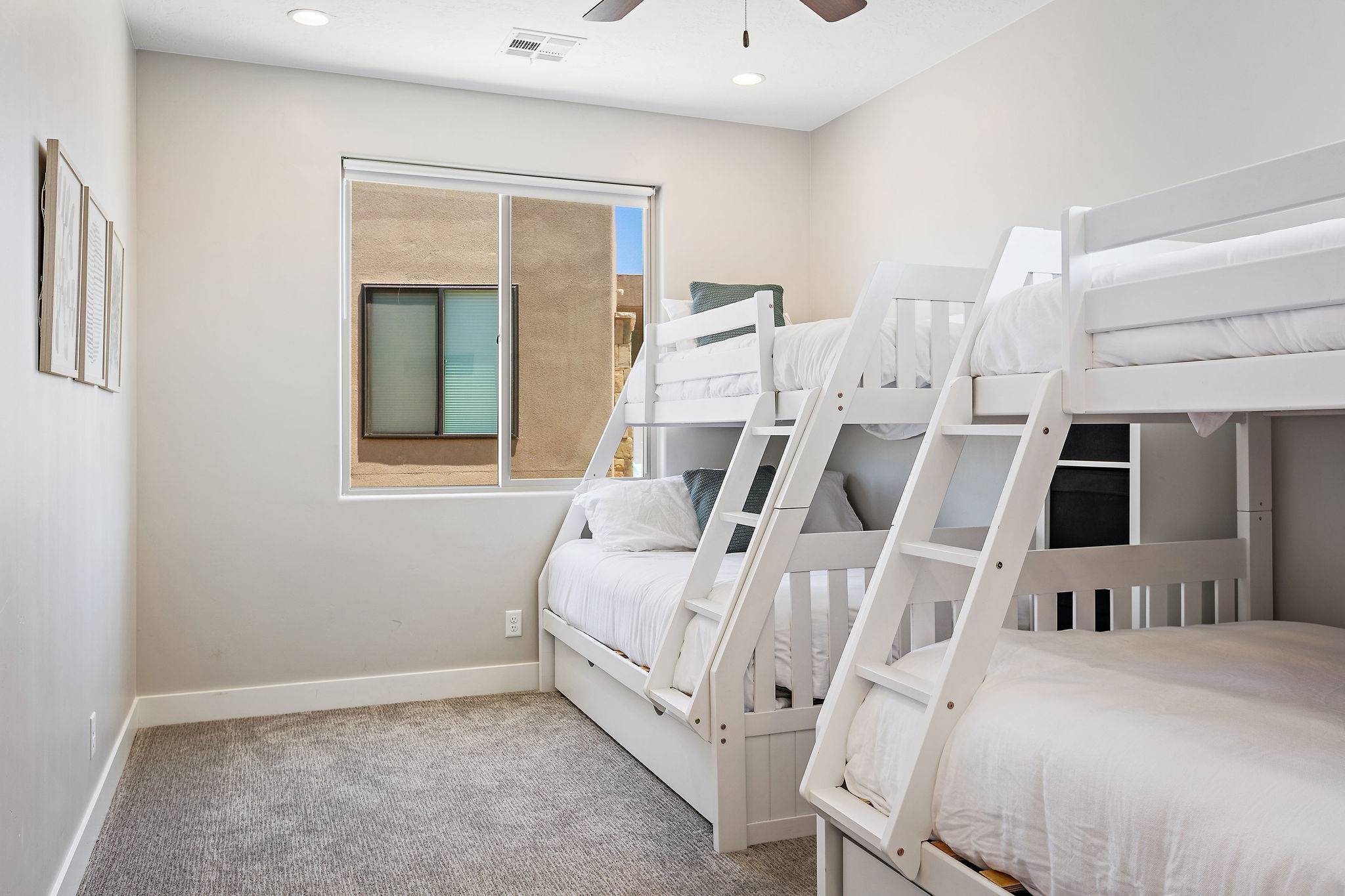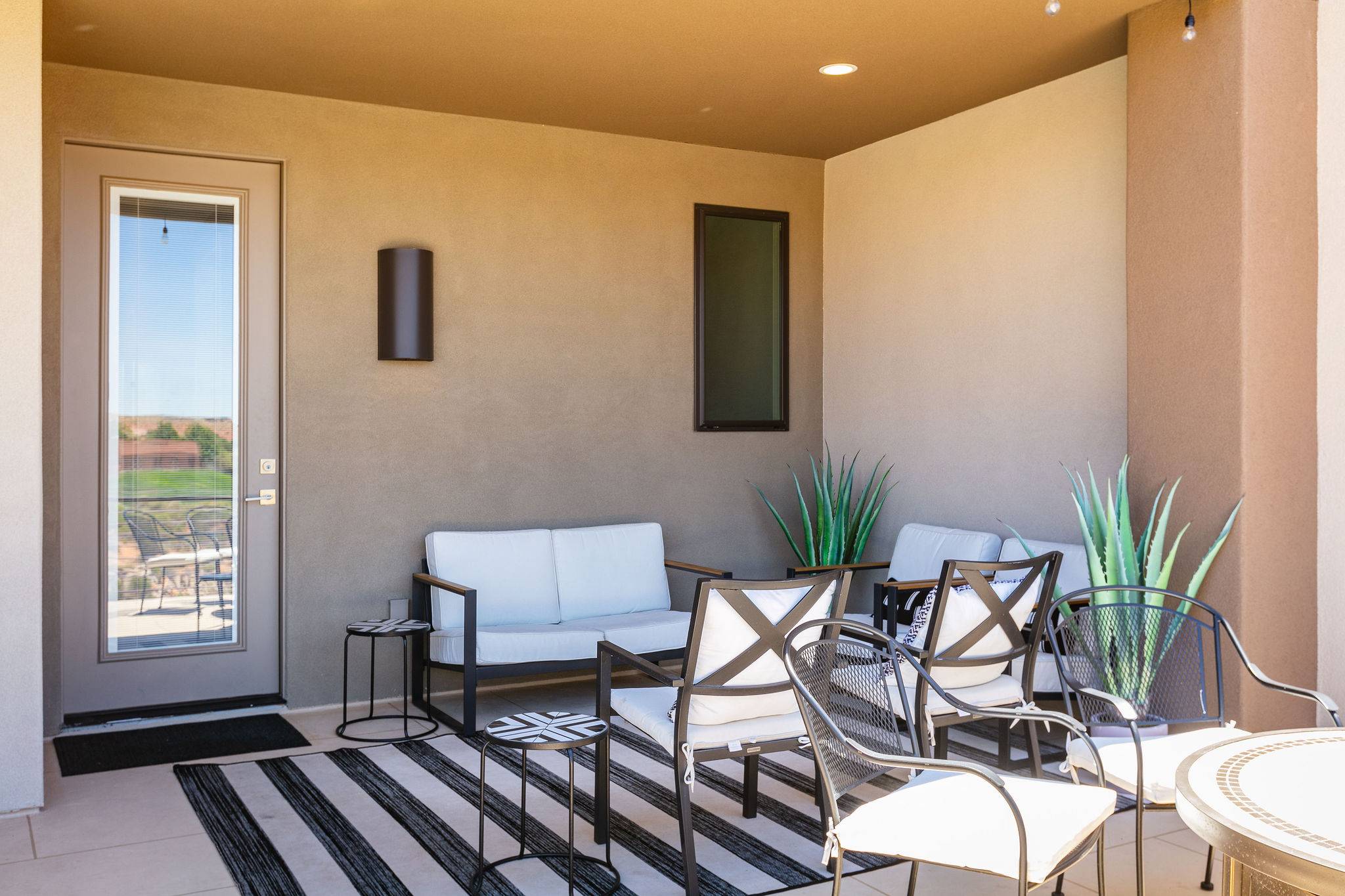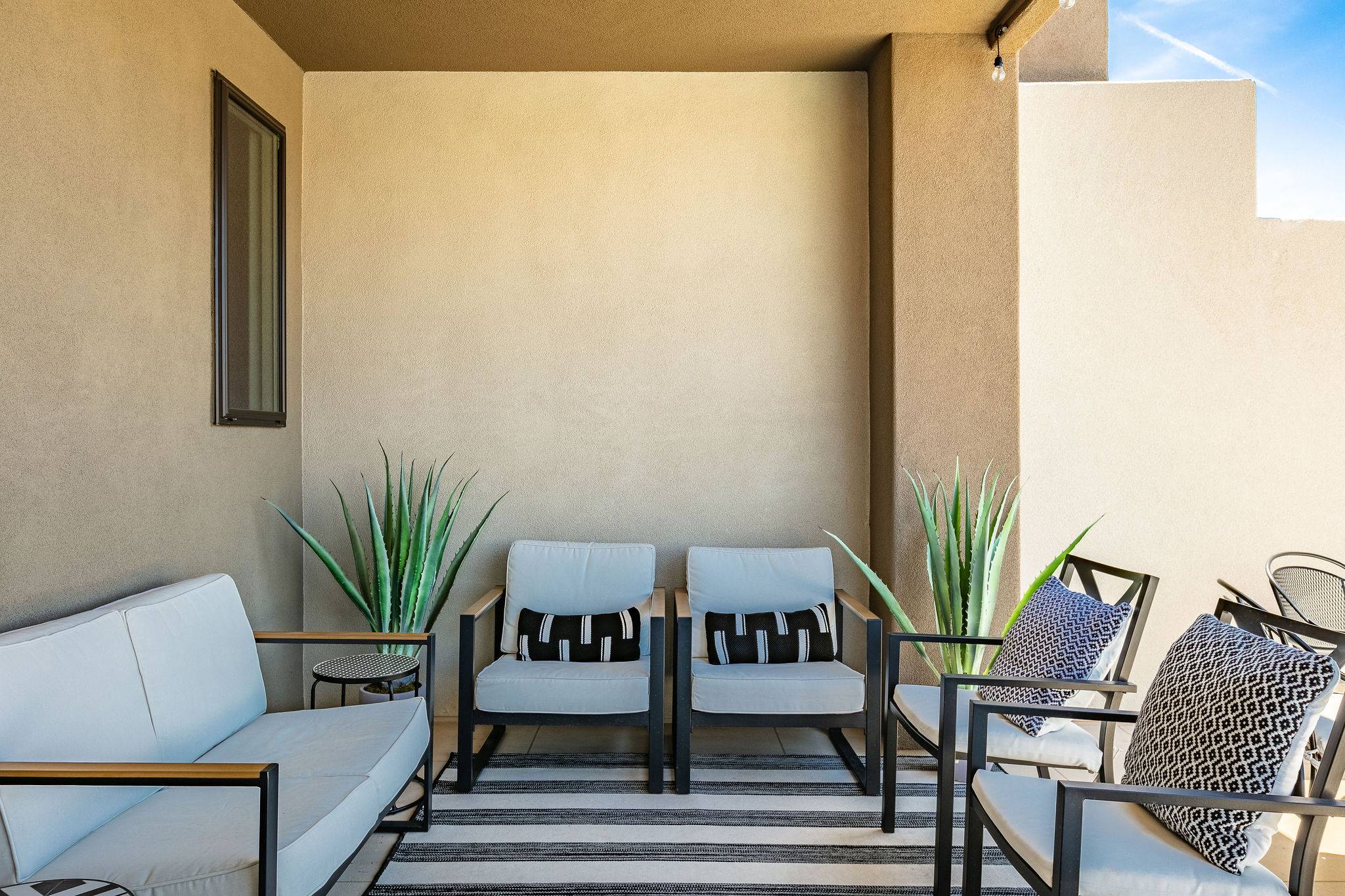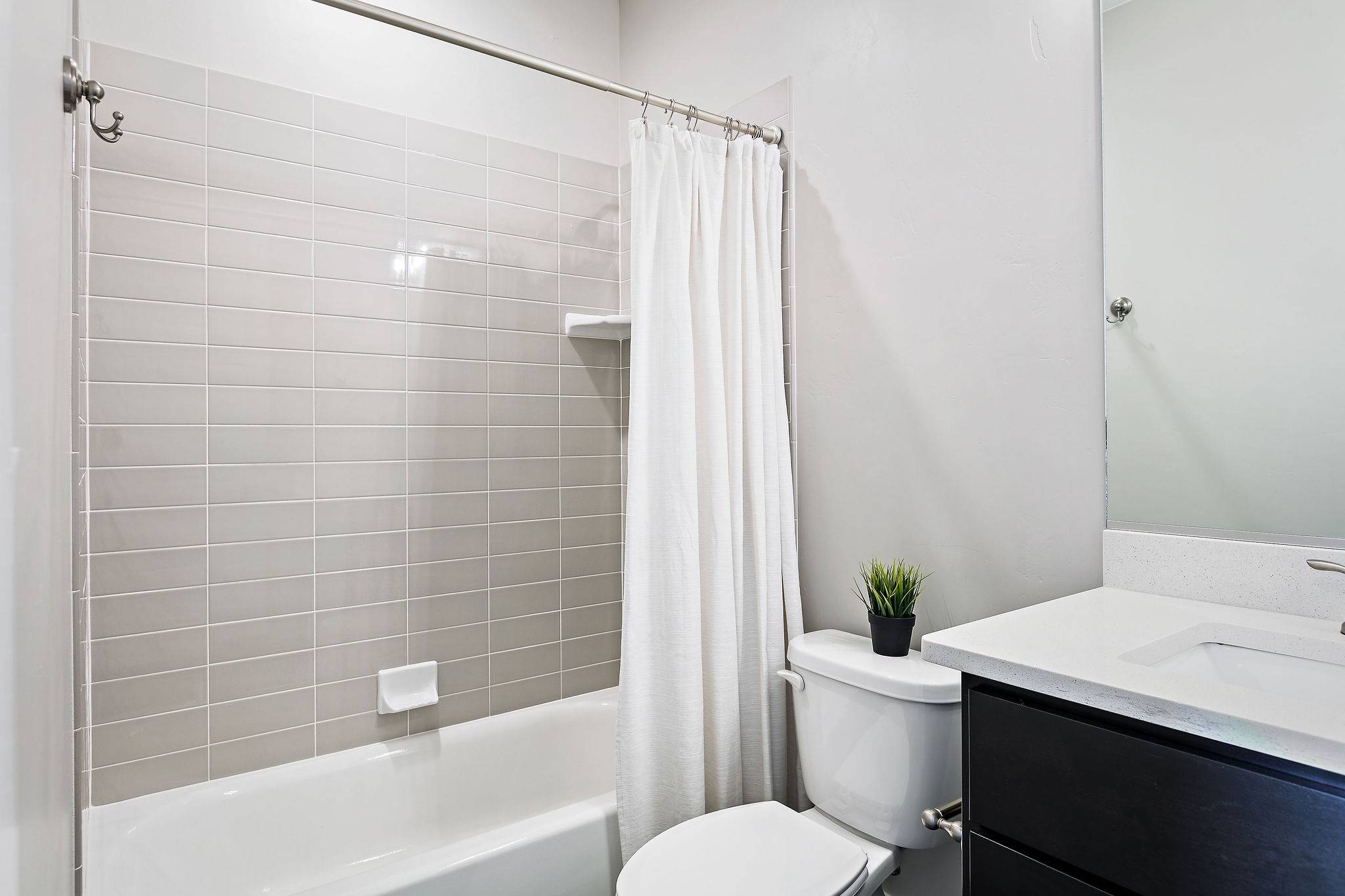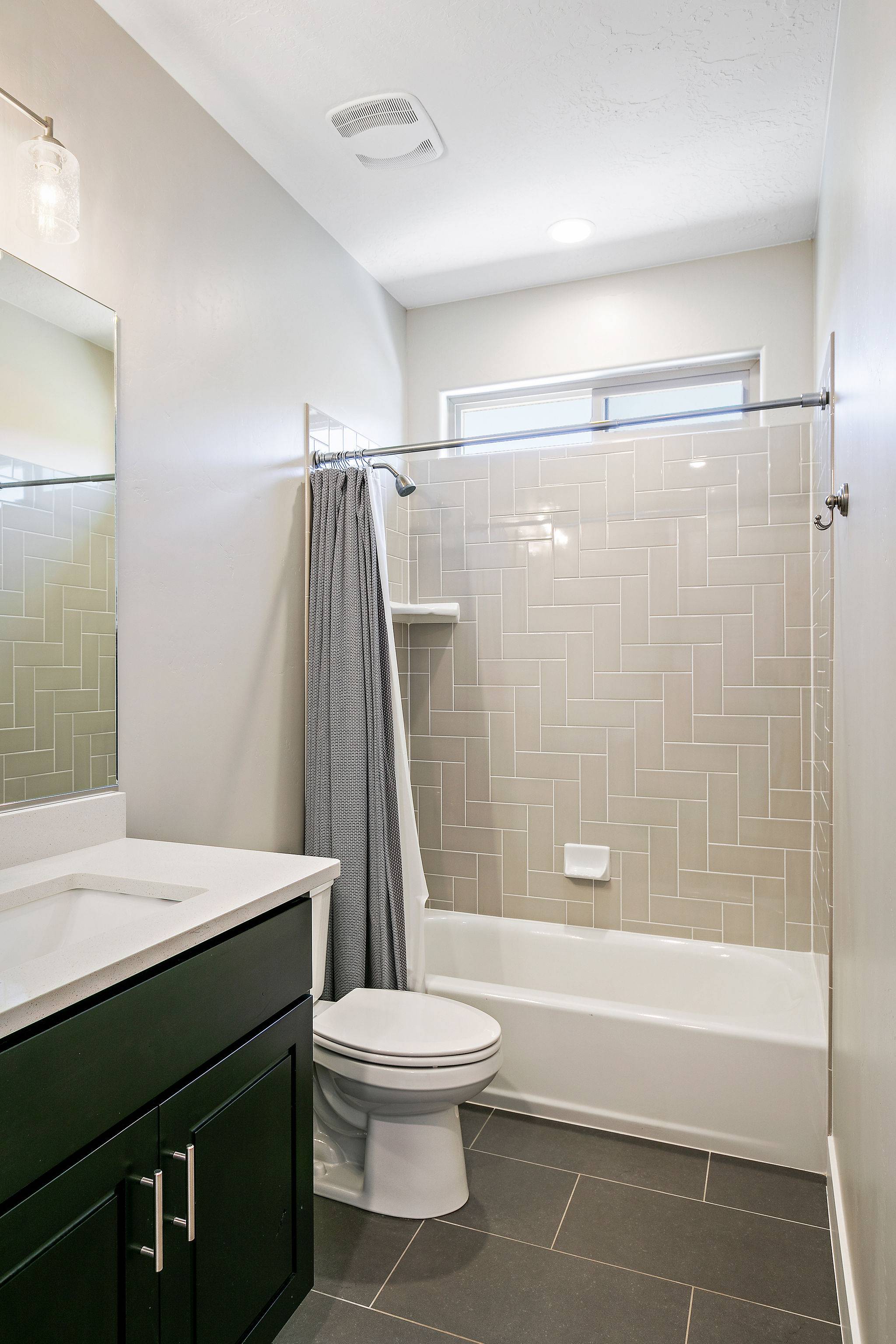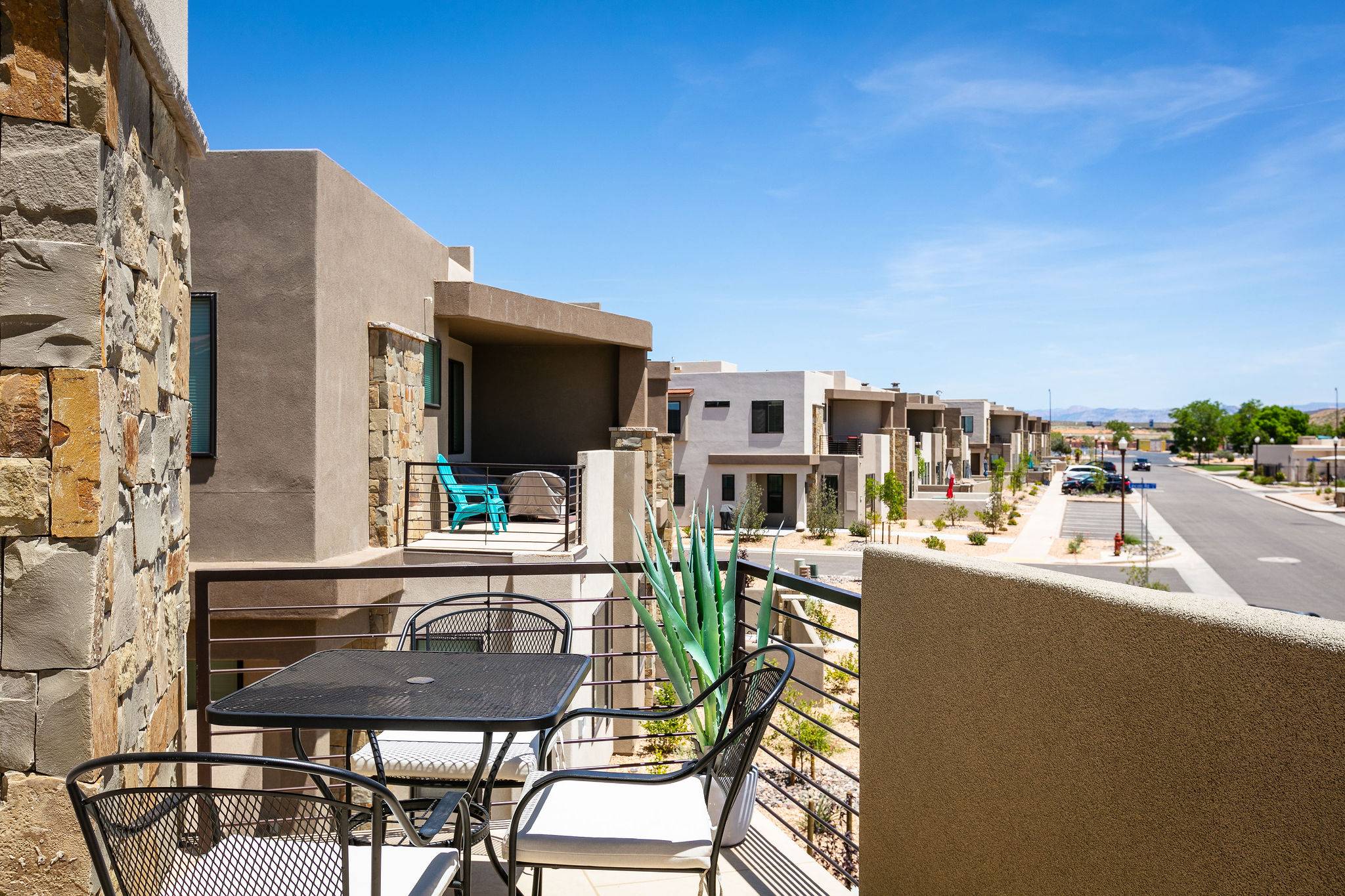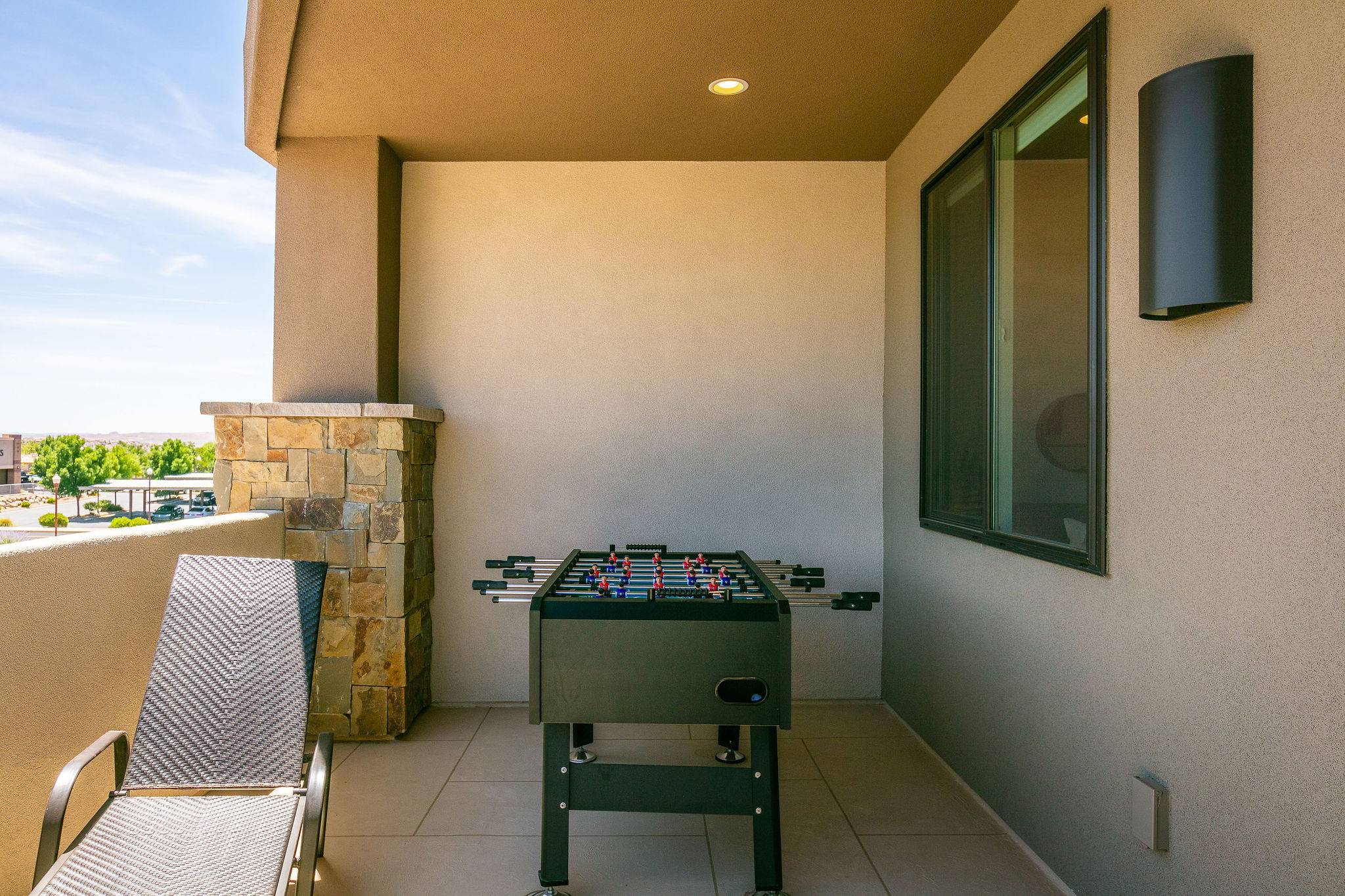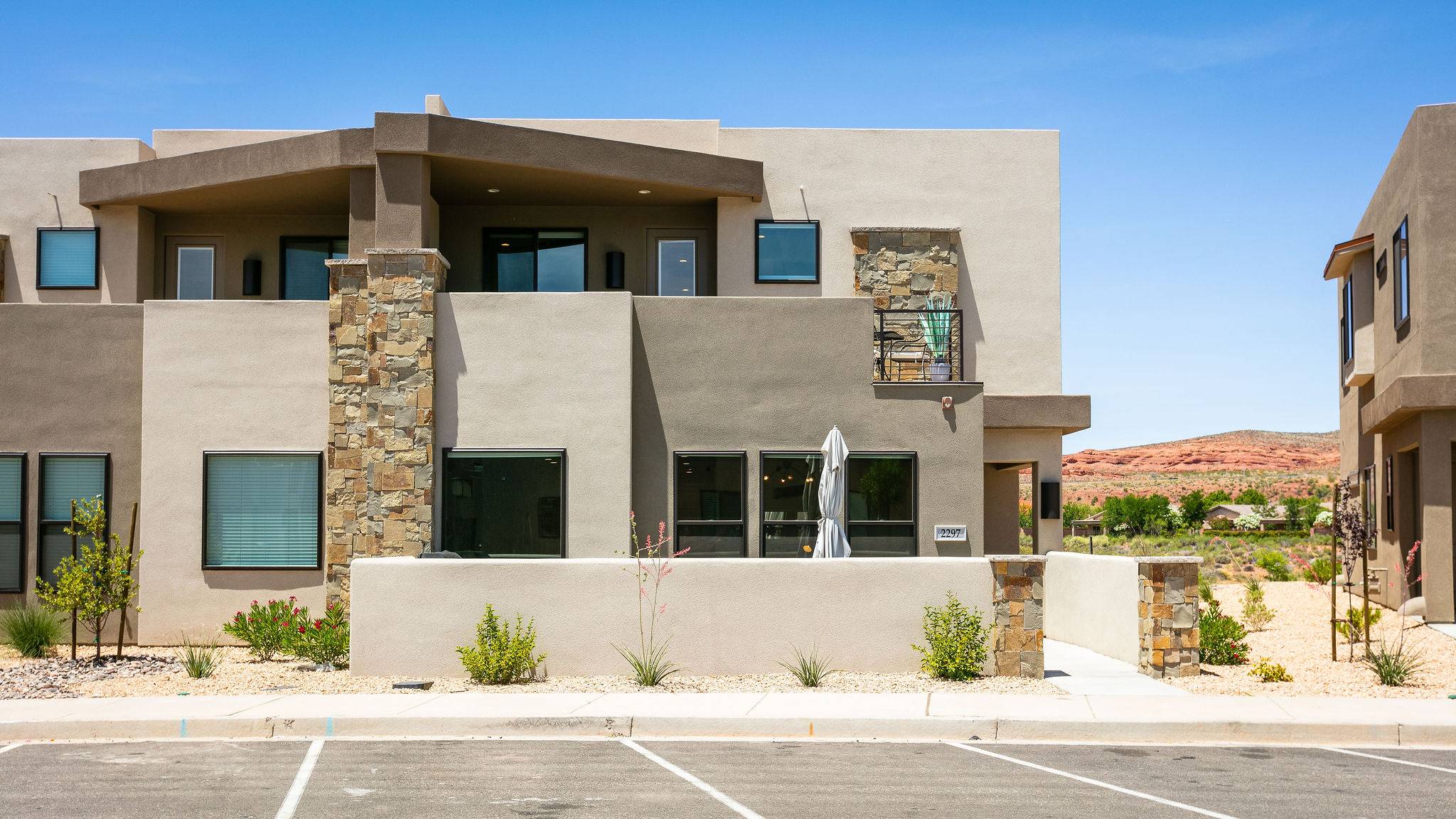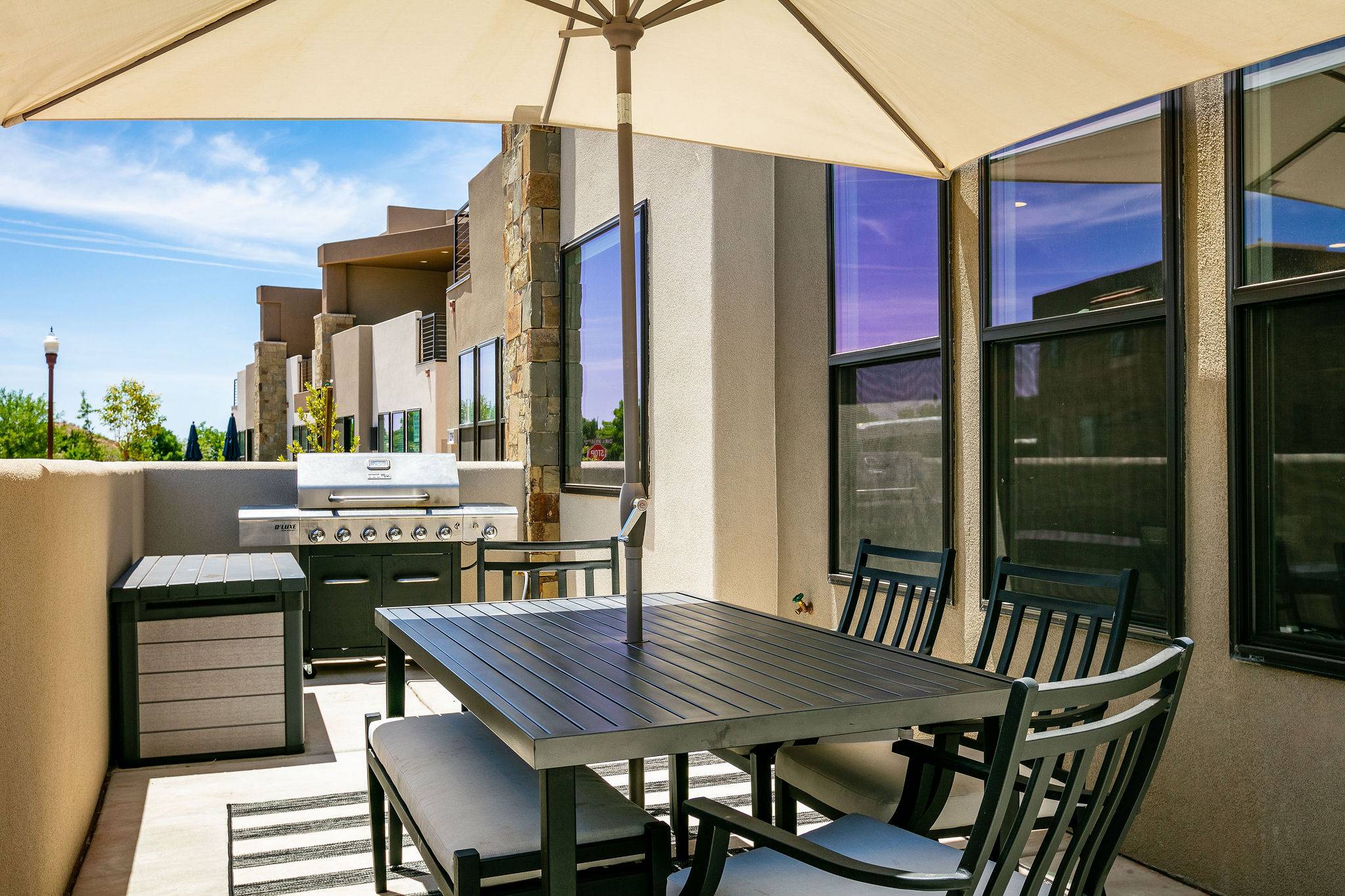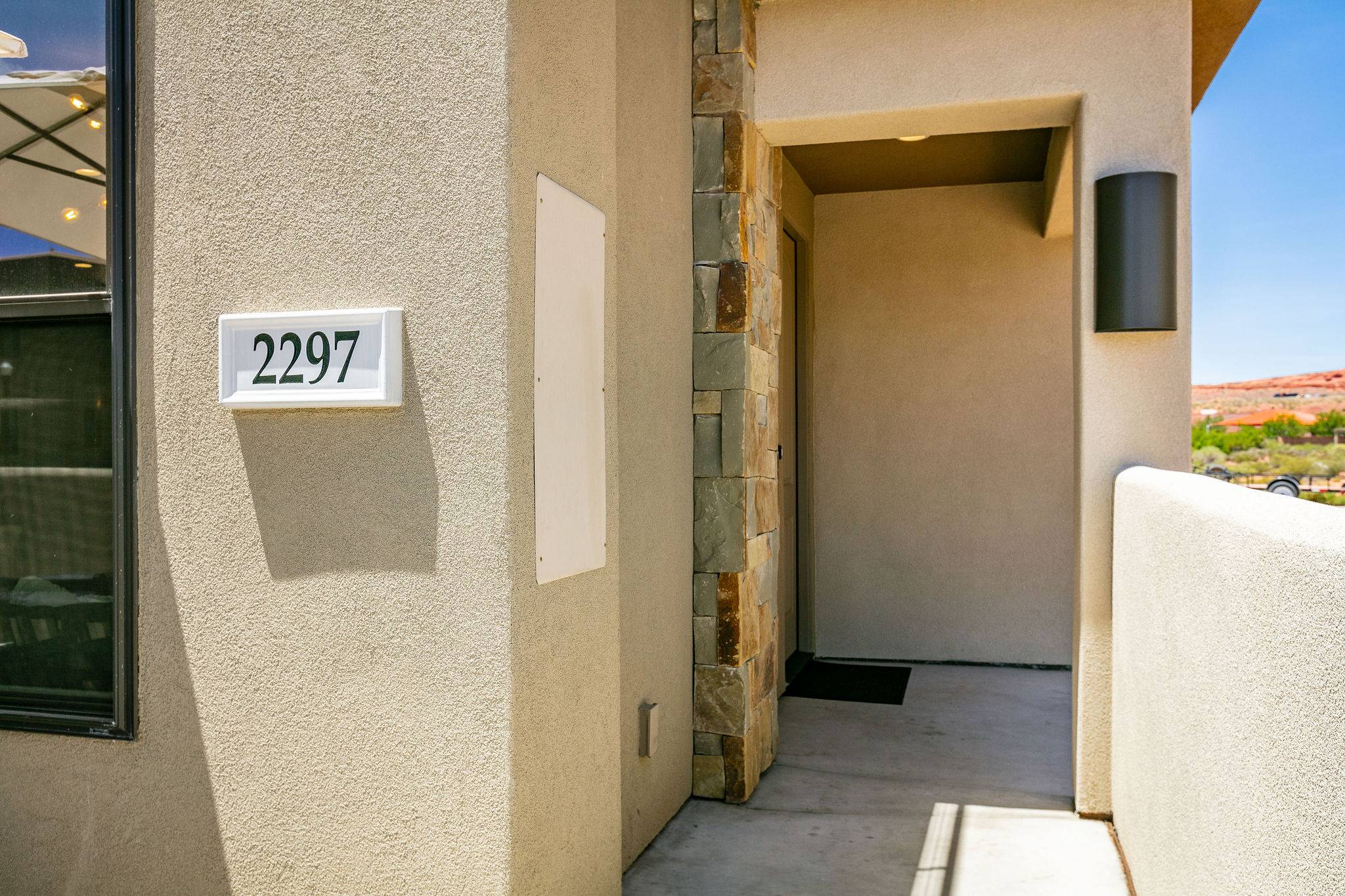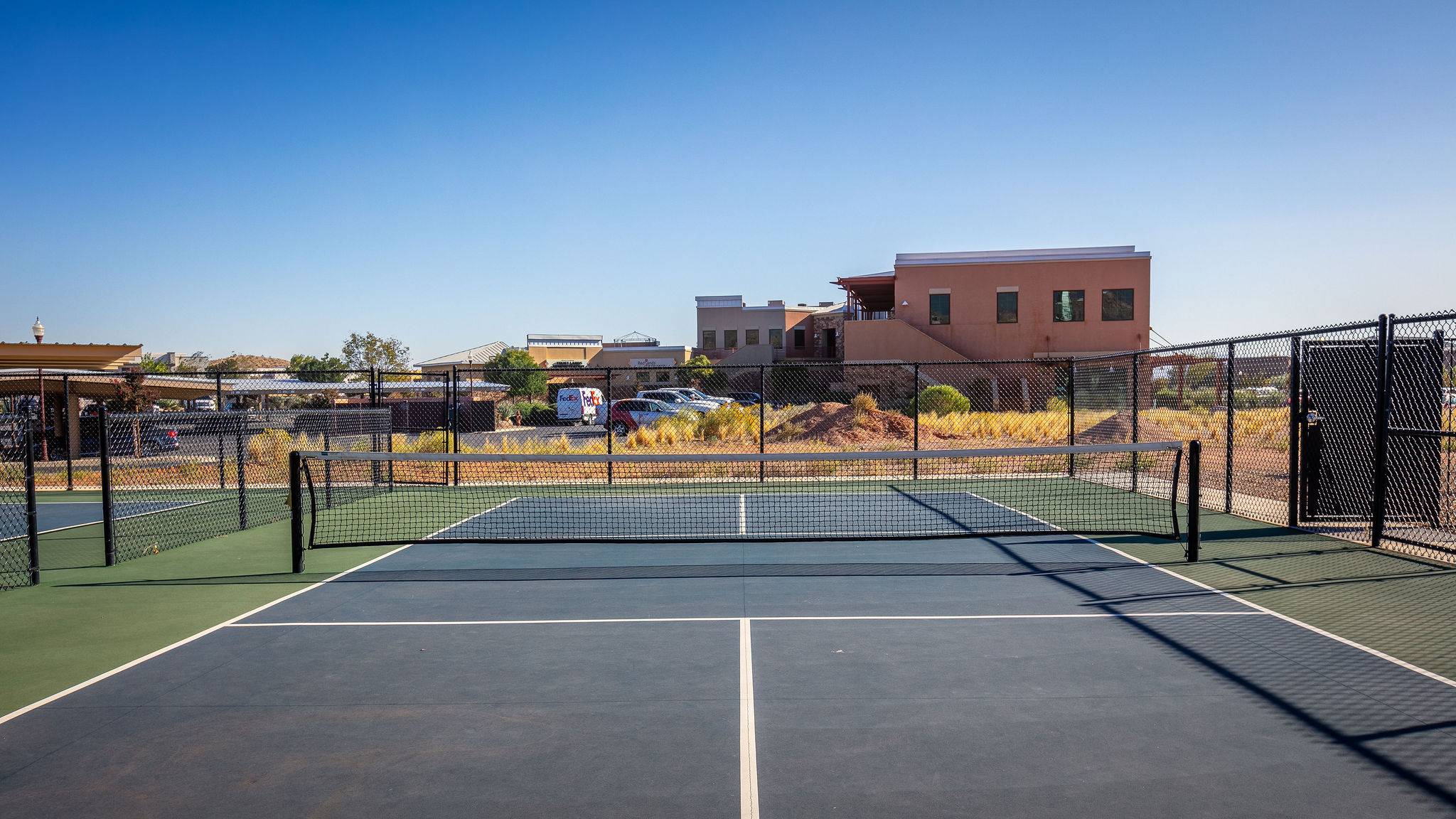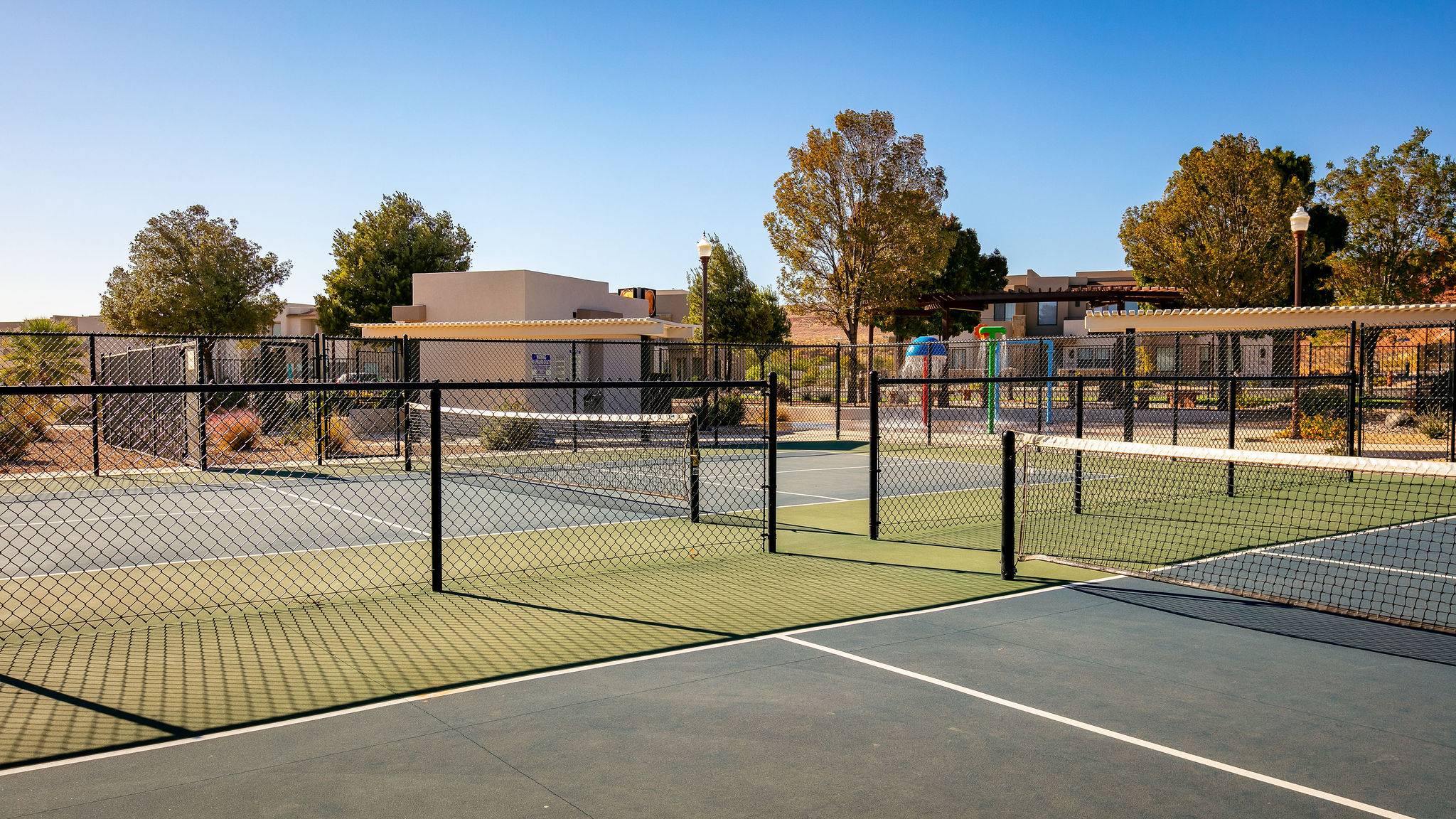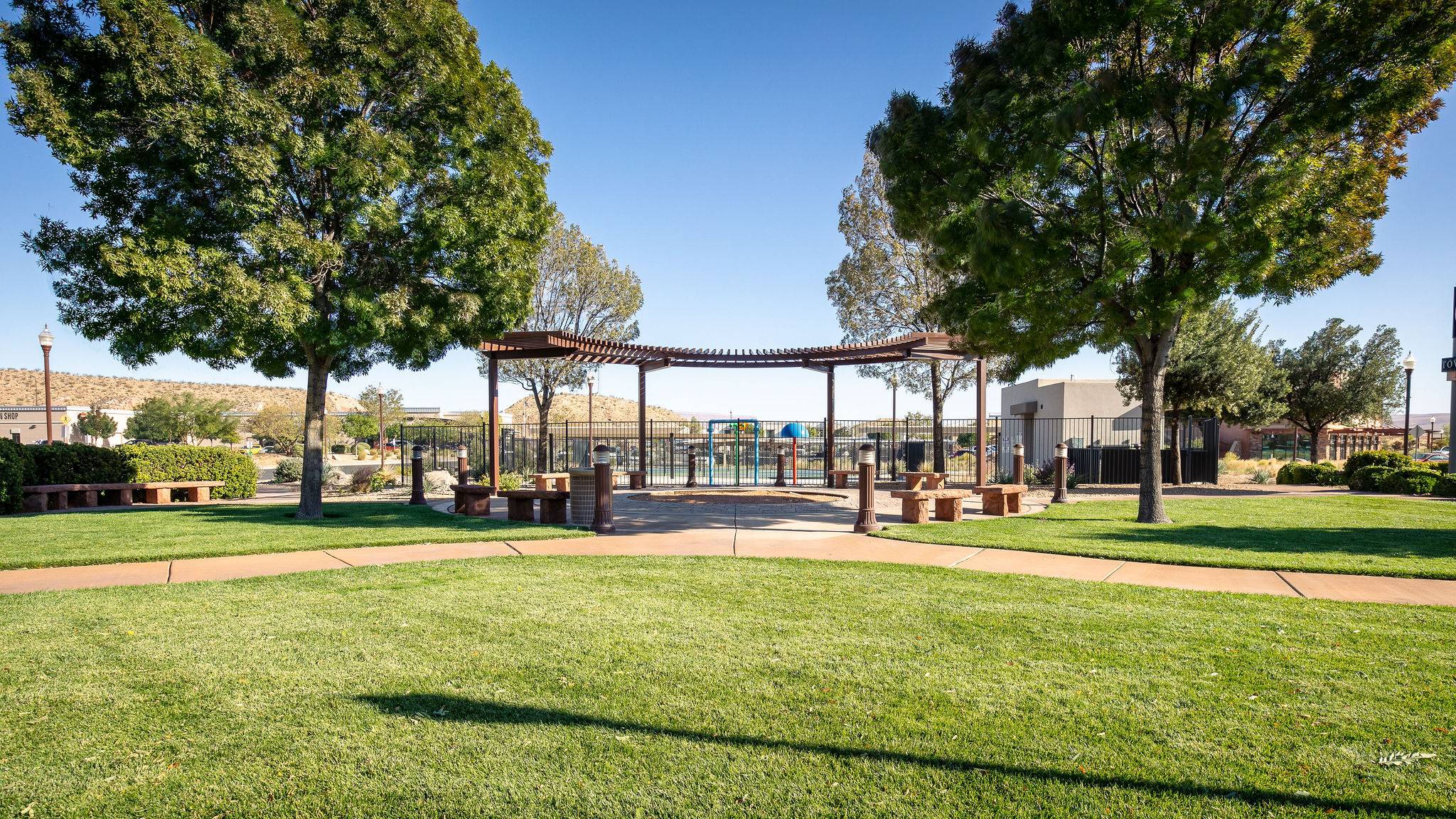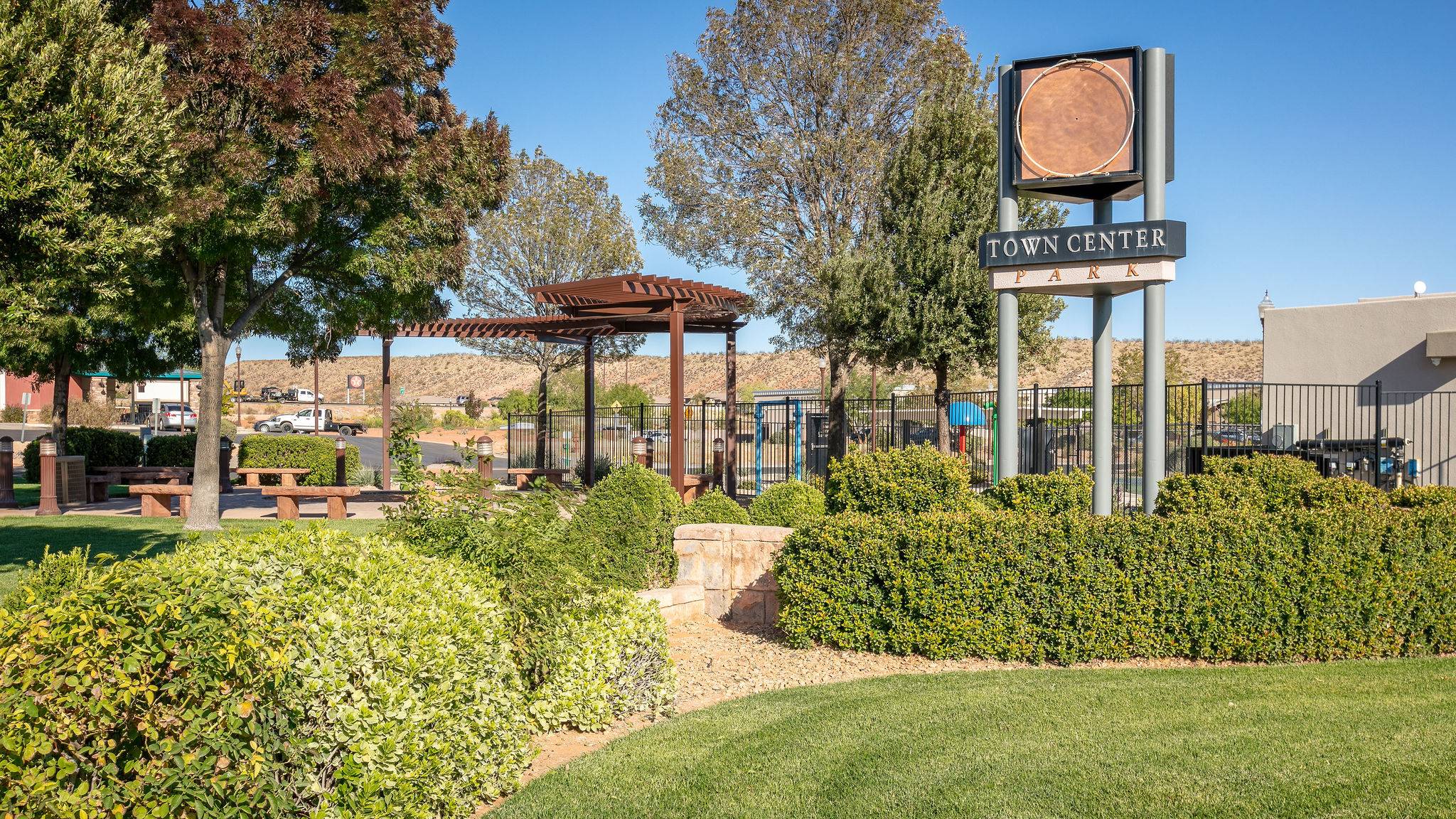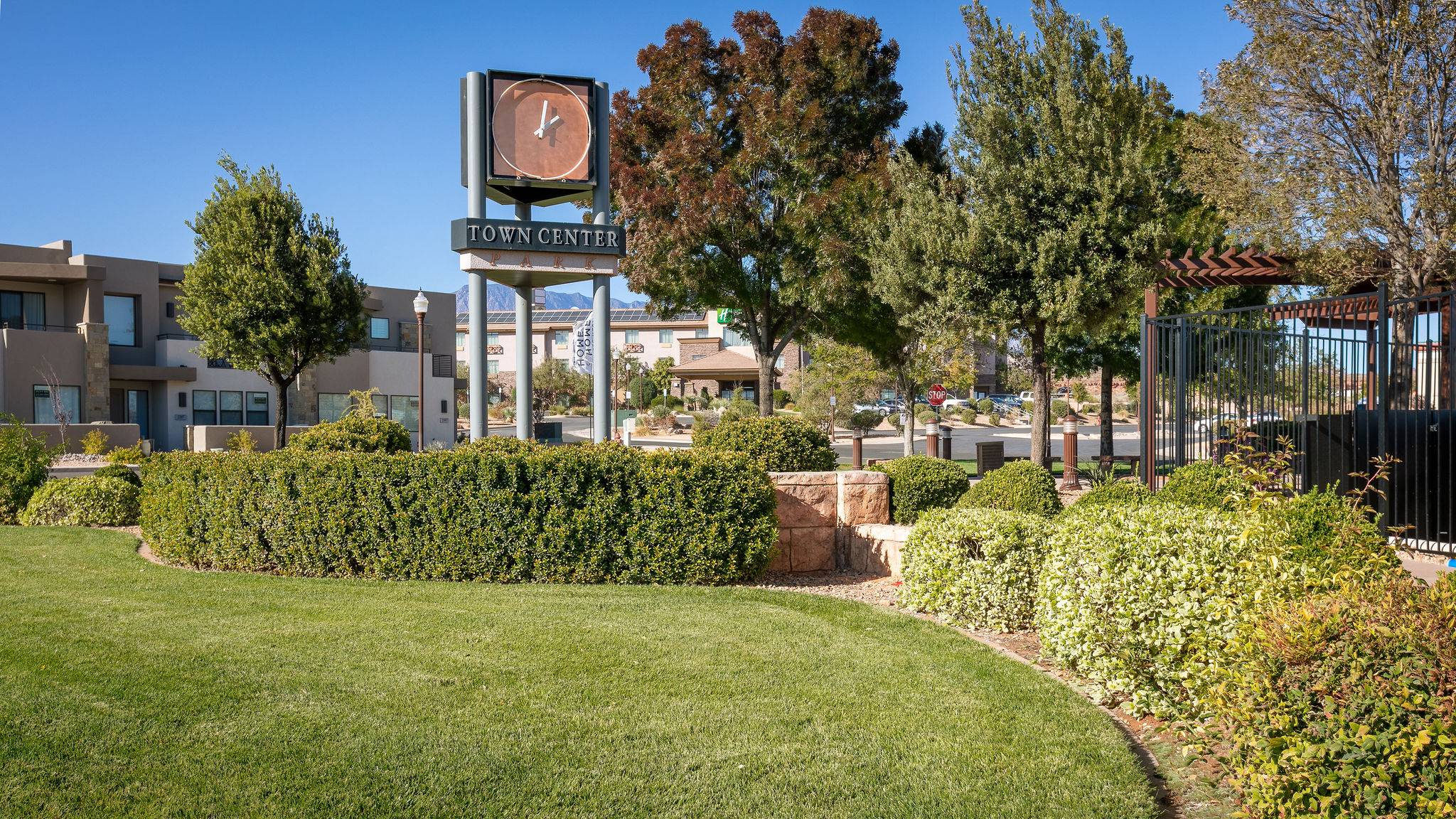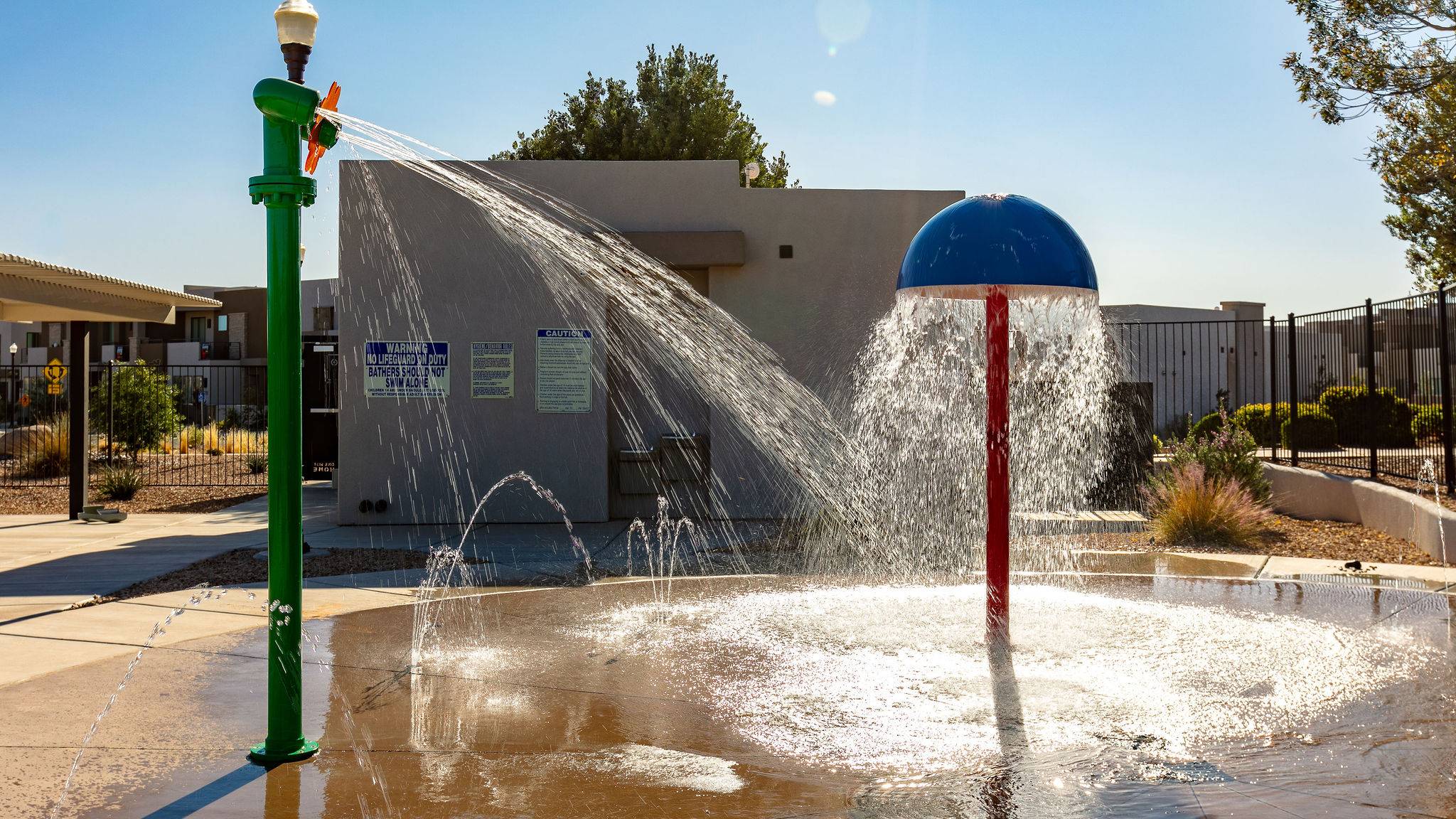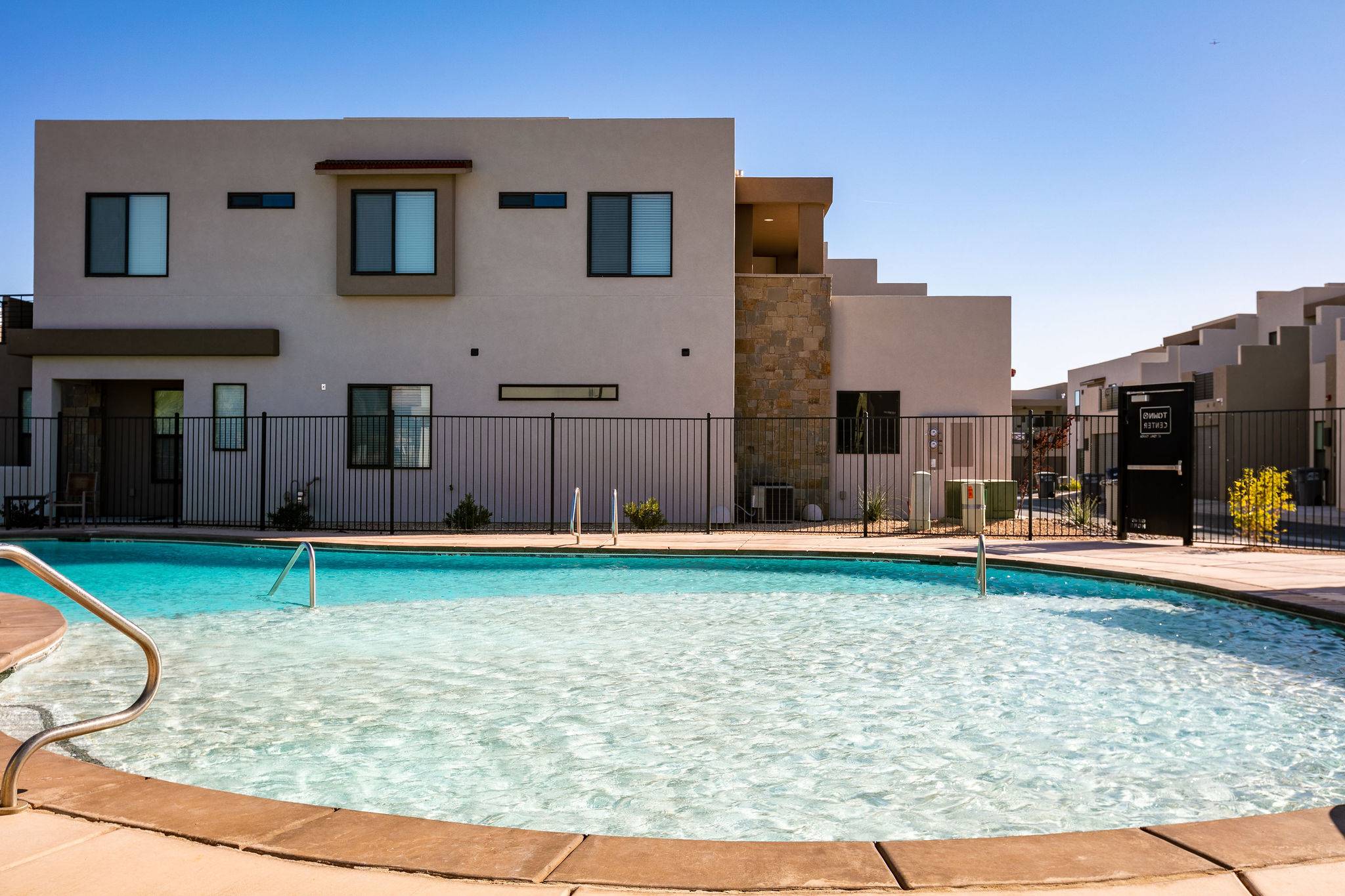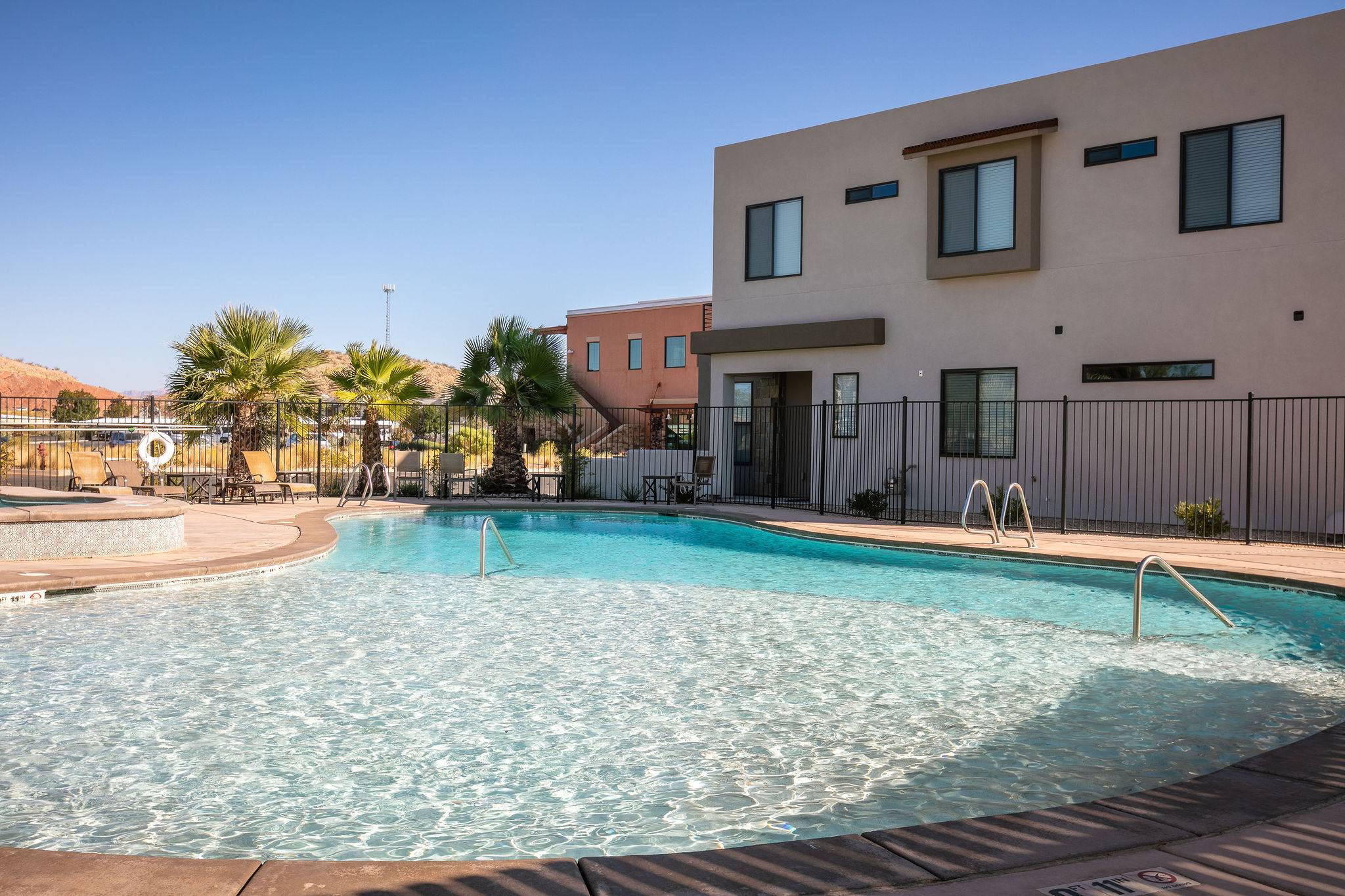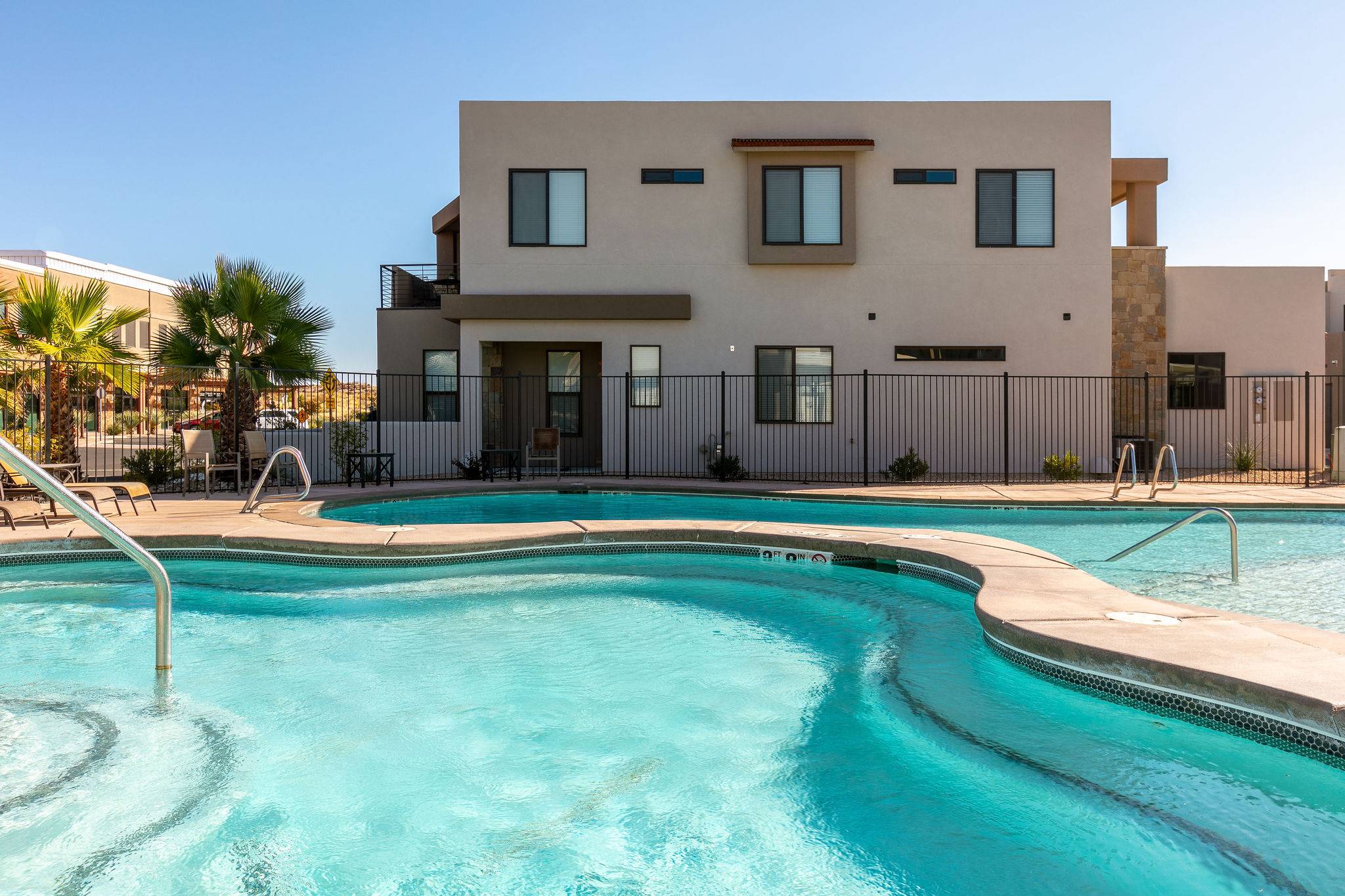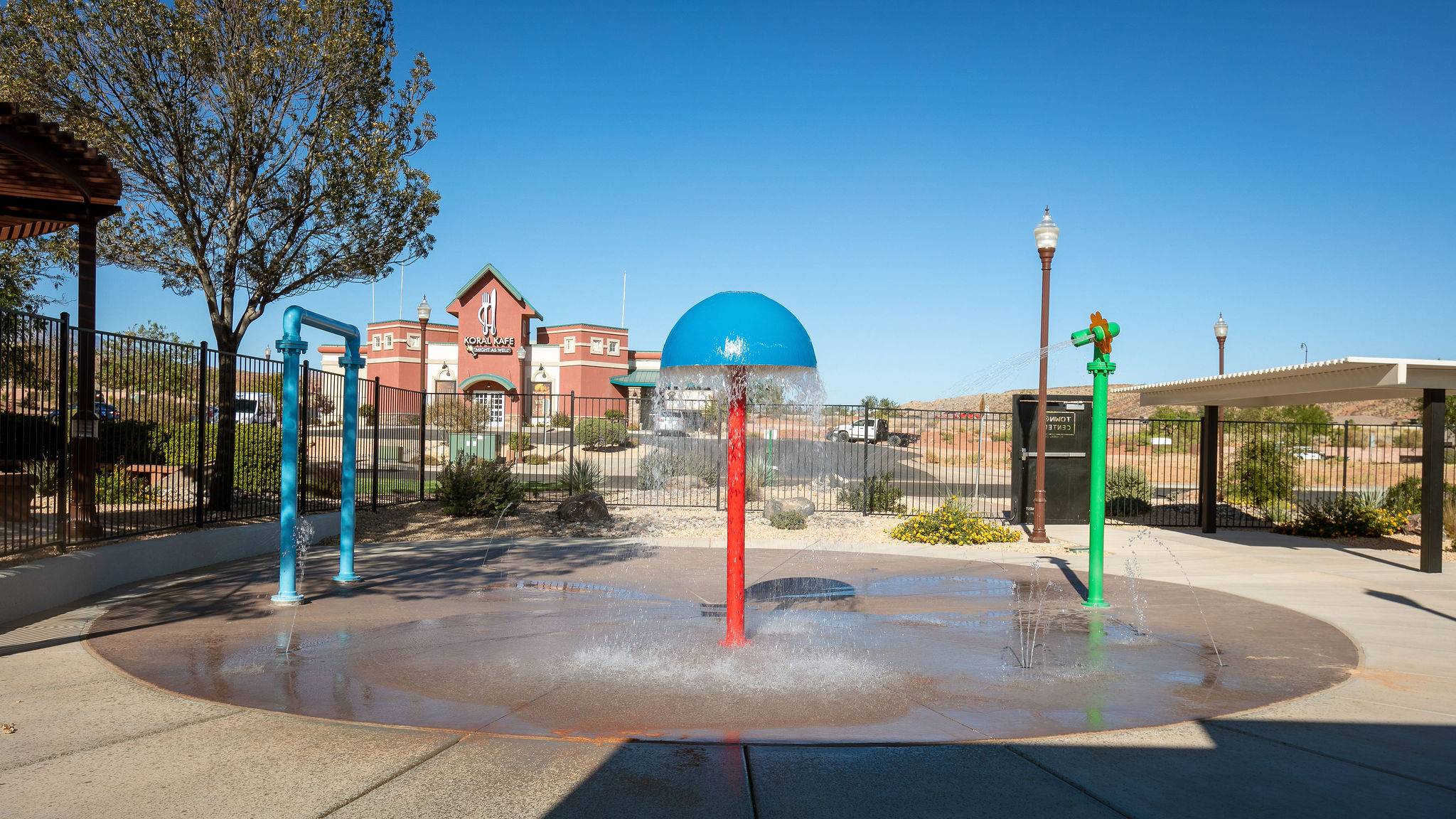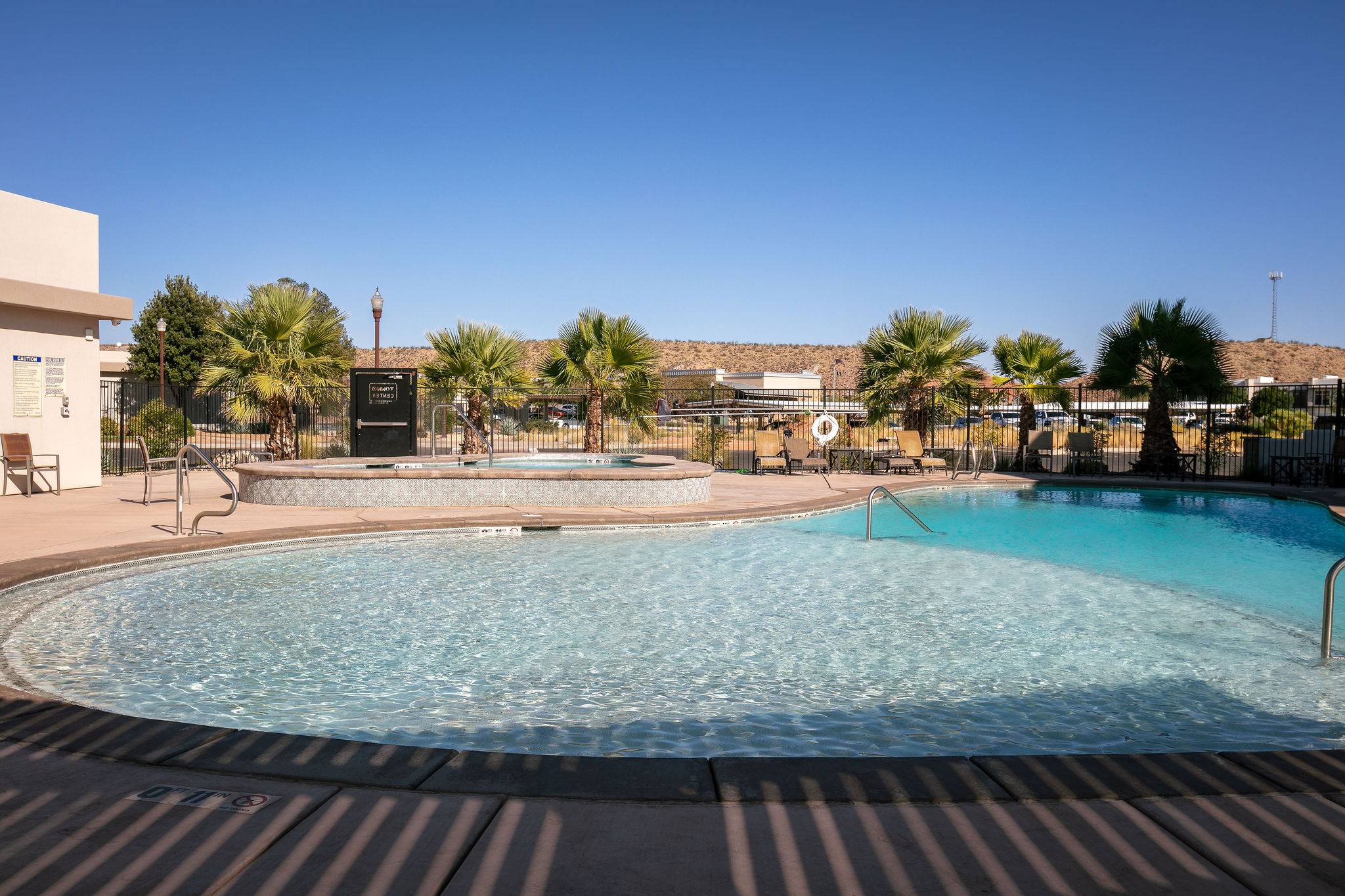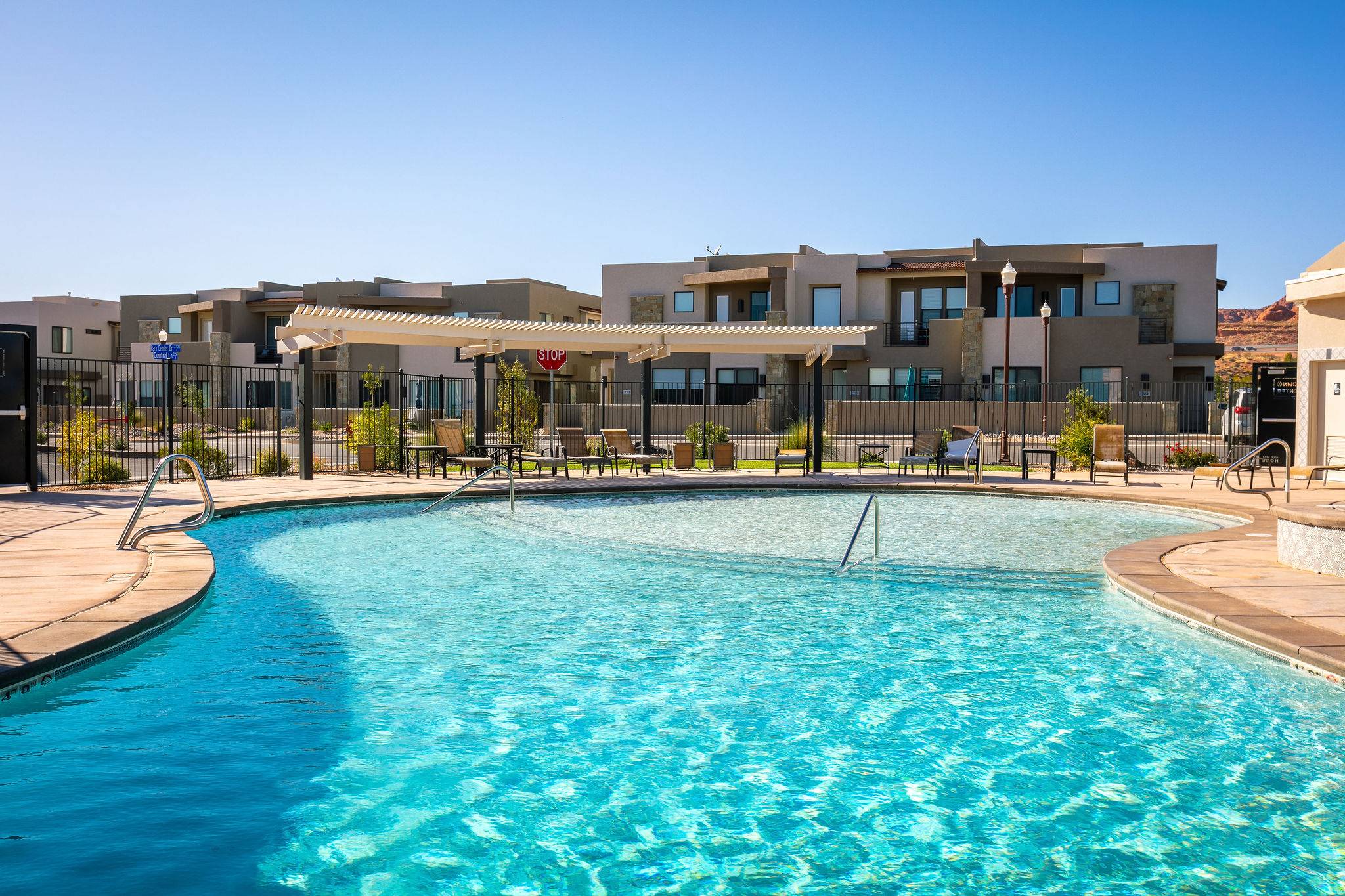 Availability
Key

| | | | | | | | |
| --- | --- | --- | --- | --- | --- | --- | --- |
| # | Night Available | # | Night Unavailable | # | Arrive Only | # | Depart Only |
July 2020
Su
Mo
Tu
We
Th
Fr
Sa

1




2




3




4




5




$227

/nt

6




7




8




9




10




11




12




$295

/nt

13




$286

/nt

14




$280

/nt

15




$292

/nt

16




$324

/nt

17




$364

/nt

18




$352

/nt

19




$291

/nt

20




$273

/nt

21




$265

/nt

22




$275

/nt

23




$311

/nt

24




$350

/nt

25




$342

/nt

26




$283

/nt

27




$262

/nt

28




$253

/nt

29




$267

/nt

30




31



August 2020
Su
Mo
Tu
We
Th
Fr
Sa

1




2




$271

/nt

3




$252

/nt

4




$245

/nt

5




$260

/nt

6




$294

/nt

7




$332

/nt

8




$326

/nt

9




$262

/nt

10




$244

/nt

11




$239

/nt

12




$255

/nt

13




$283

/nt

14




$332

/nt

15




$313

/nt

16




$254

/nt

17




$244

/nt

18




$237

/nt

19




$249

/nt

20




$275

/nt

21




$337

/nt

22




$311

/nt

23




$252

/nt

24




$249

/nt

25




$237

/nt

26




$244

/nt

27




$271

/nt

28




$337

/nt

29




$315

/nt

30




$257

/nt

31




$255

/nt
September 2020
Su
Mo
Tu
We
Th
Fr
Sa

1




$243

/nt

2




$250

/nt

3




$282

/nt

4




$543

/nt

5




$522

/nt

6




$465

/nt

7




$463

/nt

8




$261

/nt

9




$270

/nt

10




$308

/nt

11




$365

/nt

12




$360

/nt

13




$297

/nt

14




$283

/nt

15




$281

/nt

16




$391

/nt

17




$479

/nt

18




$554

/nt

19




$547

/nt

20




$323

/nt

21




$298

/nt

22




$289

/nt

23




$302

/nt

24




$360

/nt

25




$425

/nt

26




$419

/nt

27




$344

/nt

28




$313

/nt

29




$276

/nt

30




$288

/nt
October 2020
Su
Mo
Tu
We
Th
Fr
Sa

1




$437

/nt

2




$646

/nt

3




$637

/nt

4




$553

/nt

5




$467

/nt

6




$435

/nt

7




$446

/nt

8




$518

/nt

9




$587

/nt

10




$580

/nt

11




$487

/nt

12




$498

/nt

13




$450

/nt

14




$430

/nt

15




16




17




18




$283

/nt

19




$237

/nt

20




$213

/nt

21




$226

/nt

22




$296

/nt

23




$357

/nt

24




$348

/nt

25




$239

/nt

26




$196

/nt

27




$183

/nt

28




$195

/nt

29




$492

/nt

30




$565

/nt

31




$547

/nt
November 2020
Su
Mo
Tu
We
Th
Fr
Sa

1




$214

/nt

2




$179

/nt

3




$175

/nt

4




$176

/nt

5




$384

/nt

6




$515

/nt

7




$455

/nt

8




$208

/nt

9




$182

/nt

10




$175

/nt

11




$175

/nt

12




$202

/nt

13




$339

/nt

14




$286

/nt

15




$211

/nt

16




$187

/nt

17




$179

/nt

18




$175

/nt

19




$199

/nt

20




$330

/nt

21




$269

/nt

22




$209

/nt

23




$487

/nt

24




$483

/nt

25




$611

/nt

26




$596

/nt

27




$671

/nt

28




$613

/nt

29




$563

/nt

30




$184

/nt
December 2020
Su
Mo
Tu
We
Th
Fr
Sa

1




$187

/nt

2




$175

/nt

3




$191

/nt

4




$273

/nt

5




$248

/nt

6




$198

/nt

7




$183

/nt

8




$184

/nt

9




$186

/nt

10




$202

/nt

11




$249

/nt

12




$252

/nt

13




$204

/nt

14




$196

/nt

15




$196

/nt

16




$210

/nt

17




$221

/nt

18




$250

/nt

19




$259

/nt

20




$212

/nt

21




$428

/nt

22




$426

/nt

23




$451

/nt

24




$463

/nt

25




$486

/nt

26




$493

/nt

27




$448

/nt

28




$438

/nt

29




$434

/nt

30




$468

/nt

31




$579

/nt
January 2021
Su
Mo
Tu
We
Th
Fr
Sa

1




$494

/nt

2




$494

/nt

3




$446

/nt

4




$216

/nt

5




$211

/nt

6




$234

/nt

7




$247

/nt

8




$268

/nt

9




$267

/nt

10




$218

/nt

11




$212

/nt

12




$203

/nt

13




$229

/nt

14




$241

/nt

15




$324

/nt

16




$320

/nt

17




$292

/nt

18




$271

/nt

19




$201

/nt

20




$215

/nt

21




$235

/nt

22




$270

/nt

23




$269

/nt

24




$241

/nt

25




$219

/nt

26




$212

/nt

27




$224

/nt

28




$249

/nt

29




$289

/nt

30




$290

/nt

31




$260

/nt
February 2021
Su
Mo
Tu
We
Th
Fr
Sa

1




$242

/nt

2




$241

/nt

3




$253

/nt

4




$290

/nt

5




$327

/nt

6




$328

/nt

7




$292

/nt

8




$286

/nt

9




$287

/nt

10




$298

/nt

11




$352

/nt

12




$527

/nt

13




$530

/nt

14




$541

/nt

15




$452

/nt

16




$328

/nt

17




$337

/nt

18




$409

/nt

19




$421

/nt

20




$429

/nt

21




$369

/nt

22




$352

/nt

23




$341

/nt

24




$346

/nt

25




$424

/nt

26




$439

/nt

27




$439

/nt

28




$370

/nt
March 2021
Su
Mo
Tu
We
Th
Fr
Sa

1




$346

/nt

2




$330

/nt

3




$337

/nt

4




$416

/nt

5




$432

/nt

6




$530

/nt

7




$453

/nt

8




$427

/nt

9




$414

/nt

10




$427

/nt

11




$502

/nt

12




$543

/nt

13




$532

/nt

14




$454

/nt

15




$434

/nt

16




$427

/nt

17




$438

/nt

18




$506

/nt

19




$554

/nt

20




$543

/nt

21




$462

/nt

22




$450

/nt

23




$448

/nt

24




$357

/nt

25




$426

/nt

26




$470

/nt

27




$565

/nt

28




$461

/nt

29




$432

/nt

30




$489

/nt

31




$484

/nt
April 2021
Su
Mo
Tu
We
Th
Fr
Sa

1




$575

/nt

2




$628

/nt

3




$615

/nt

4




$496

/nt

5




$458

/nt

6




$502

/nt

7




$462

/nt

8




$547

/nt

9




$602

/nt

10




$589

/nt

11




$347

/nt

12




$290

/nt

13




$355

/nt

14




$311

/nt

15




$405

/nt

16




$461

/nt

17




$444

/nt

18




$329

/nt

19




$288

/nt

20




$311

/nt

21




$306

/nt

22




$373

/nt

23




$436

/nt

24




$424

/nt

25




$321

/nt

26




$278

/nt

27




$278

/nt

28




$293

/nt

29




$360

/nt

30




$418

/nt
May 2021
Su
Mo
Tu
We
Th
Fr
Sa

1




$413

/nt

2




$311

/nt

3




$271

/nt

4




$262

/nt

5




$479

/nt

6




$343

/nt

7




$398

/nt

8




$400

/nt

9




$305

/nt

10




$267

/nt

11




$259

/nt

12




$279

/nt

13




$336

/nt

14




$388

/nt

15




$397

/nt

16




$307

/nt

17




$413

/nt

18




$404

/nt

19




$420

/nt

20




$340

/nt

21




$389

/nt

22




$402

/nt

23




$327

/nt

24




$485

/nt

25




$468

/nt

26




$473

/nt

27




$356

/nt

28




$604

/nt

29




$613

/nt

30




$546

/nt

31




$530

/nt
June 2021
Su
Mo
Tu
We
Th
Fr
Sa

1




$464

/nt

2




$466

/nt

3




$372

/nt

4




$415

/nt

5




$419

/nt

6




$553

/nt

7




$582

/nt

8




$327

/nt

9




$337

/nt

10




$374

/nt

11




$417

/nt

12




$413

/nt

13




$354

/nt

14




$340

/nt

15




$331

/nt

16




$343

/nt

17




$380

/nt

18




$420

/nt

19




$415

/nt

20




$345

/nt

21




$340

/nt

22




$416

/nt

23




$349

/nt

24




$385

/nt

25




$422

/nt

26




$417

/nt

27




$334

/nt

28




$339

/nt

29




$330

/nt

30




$345

/nt